So, are you wondering what the Singapore's Haw Par Villa Theme Park is all about? Perhaps you're thinking it's another park with cool rides and water activities? No way. This is a scary park, with human crabs, limbless rats and the Ten Courts of Hell with impaled heads and severed arms. It's not in hell but at Haw Par Villa that evildoers face divine retribution. This is where they see their life replayed in front of their eyes, and face up bravely to their punishment. So get ready and visit the poor villains in their afterlife misery at Haw Par Villa!
From No Headaches To Major Scares!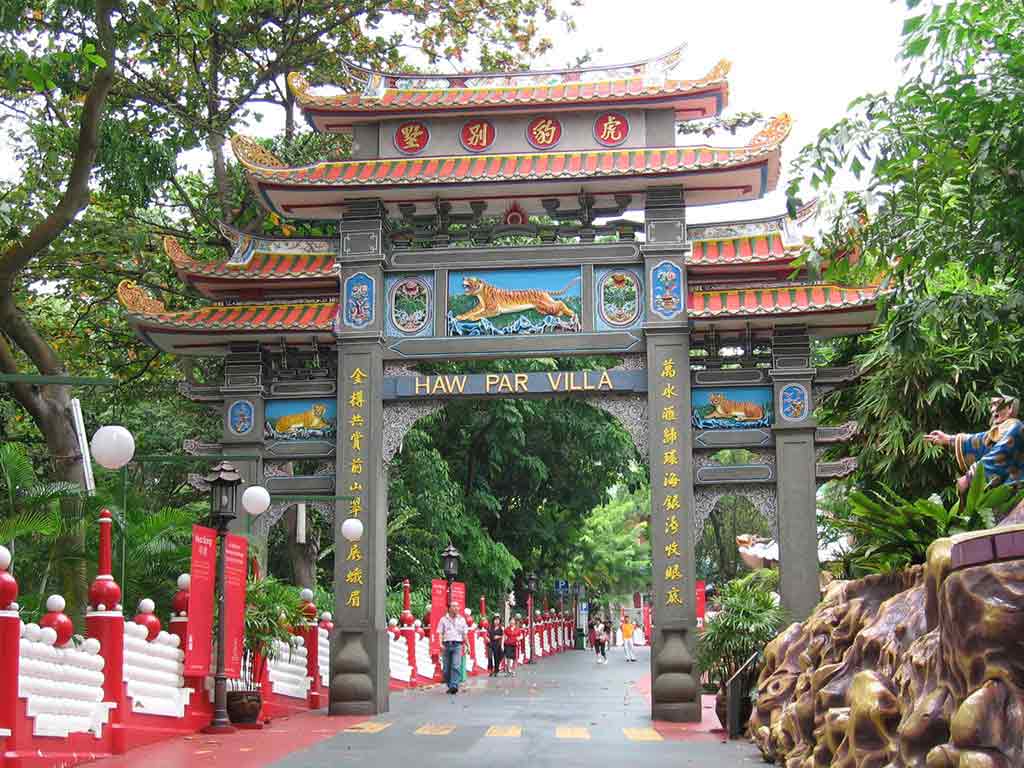 Did you know that the creators of the famous Tiger Balm (for headaches) created Haw Par Villa as well? We owe thanks for this park to herbalist Aw Chu Kin and his three sons, Aw Boon Leng (the Dragon), Aw Boon Haw (the Tiger) and Aw Boon Par (the Leopard). In 1935, Boon Haw acquired a hill-side property and proceeded to build what was known as the Tiger Balm Gardens along Pasir Panjang Road for his brother, Boon Par. This garden was later renamed to Haw Par Villa to commemorate the love the two brothers had for each other.
How A Lovely Garden Turned In to A Theme Park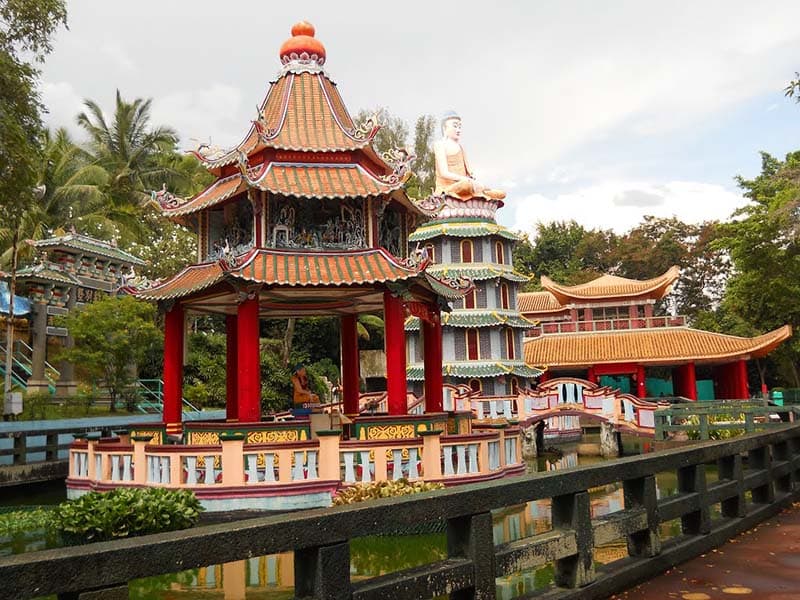 Boon Haw soon found that he wasn't happy with building just a garden for this brother. So he took the help of architect Ho Kwong Yew to build a six-room villa on the highest point of the hill with a great view of the sea. Complete with six encircling domes and a central dome, the villa was beautifully curved and made a graceful sight on the hilltop.
However, Boon Par the younger brother was killed during WWII and the Japanese used the villa as a watch tower. After the Japanese surrendered, the villa fell into disrepair until Boon Haw returned to Singapore.
What Haw Par Villa Is All About!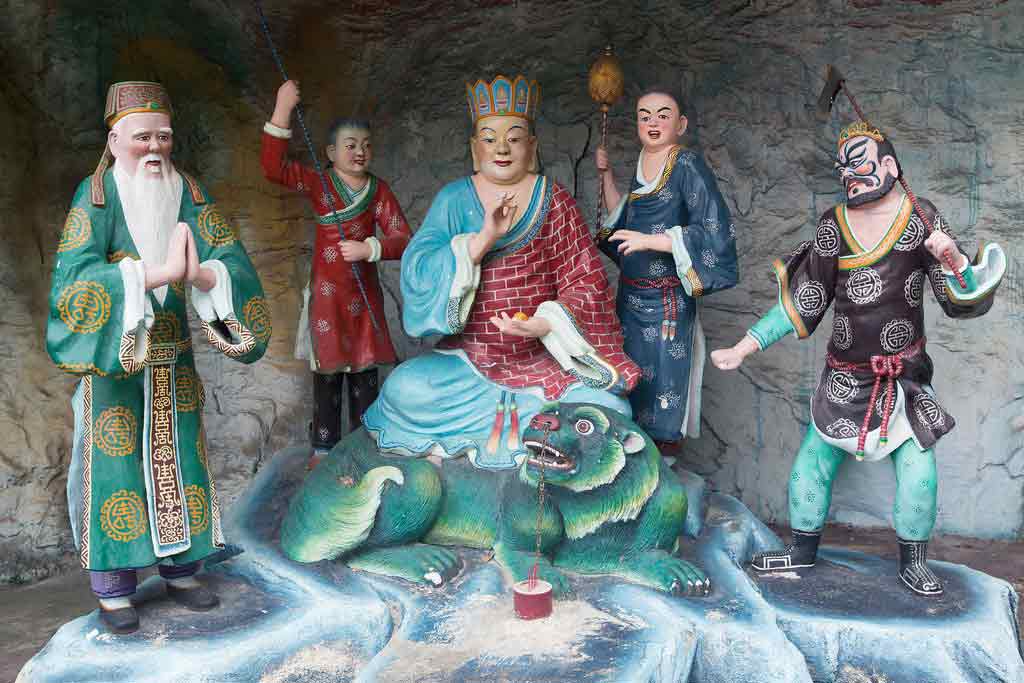 Boon Haw decided to build a Chinese mythology theme park with over 1,000 statues and dioramas based on Buddhist, Taoist and Confucian folklore. It's all about sinners going to hell and what kind of punishments hell has in store for you if you sin. A place to take kid who won't behave themselves! The park incurred losses over time because people couldn't pay the exorbitant entrance fees. The Singapore government brought life back into the theme park, making it a free attraction for all. There was a time when Haw Par Villa was just as well known in Singapore as the Singapore Zoo and Jurong Bird Park, before it lost its popularity. Today, the theme park is back to becoming a top tourist attraction, with people lining up to see what is cooking in hell and what kinds of sins warrant what sorts of punishment!
Rumors Of Hauntings
Haw Par Villa's Ten Courts of Hell attraction and its strange statues gave rise to the rumor that the park is the location of the original gates to hell. It is said that the place comes alive at night; it is also said that the figures of wax-covered dead humans are actual humans who died for their sins. Security guards soon started leaving small offerings at the park to the gods of hell for their protection!
The Horrors Of Haw Par Villa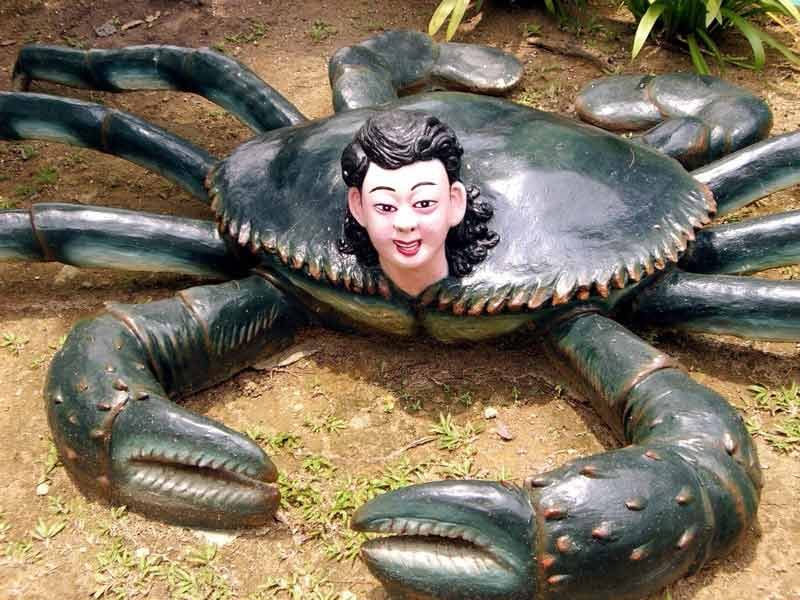 Haw Par Villa offers a visually scary and at times stunning journey like no other theme park you've seen. It's not just the statues but the way they've been made, to depict fury, loss, revenge and retribution. The life-like statues are made from plastered cement paste and wire mesh. Apart from gruesome depictions of punishments, there are a few tasteful tableaus pulled from Chinese legends such as Madame White Snake and Journey to the West. Haw Par Villa has more than 1,000 colorful statues and incredible tableaux on display, so pick your favorite!
•Figures from Hell: All of a sudden you come face-to-face with a giant life-like gorilla or enormous heads of scary-looking deities. Imagine this – a scary-looking human head sitting on the body of a large crab, pincers raised to choke your life. Then there's a frog sitting safely inside a baseball cap but the cap is riding a tall ostrich. Then there's this evil-looking grannie sucking at another woman's breast – totally unpalatable.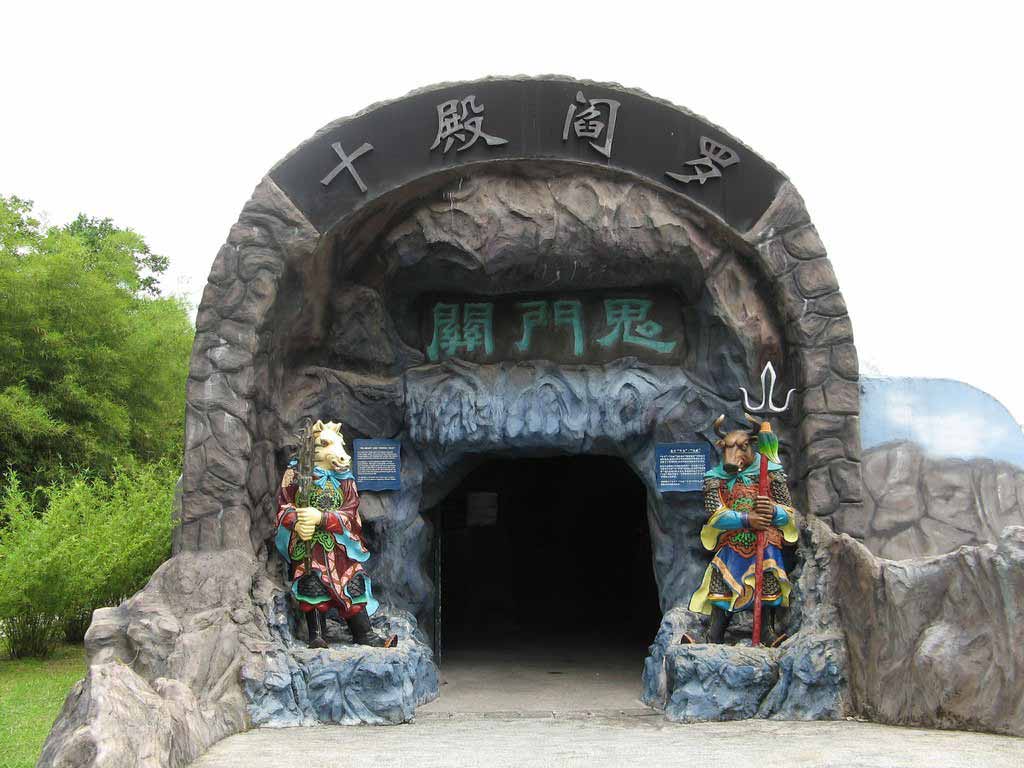 •Mirror of Retribution: There's a huge mirror at Haw Par Villa Singapore where evildoers see their life replayed before them. Stand in front of this mirror and a horrible demonic apparition appears out of nowhere through the looking glass.
•The Ten Courts of Hell: The Ten Courts of Hell are based on Buddhist and Taoist philosophy of what a sinner's soul goes through after death. The Ten Courts of Hell are depicted at Haw Par as several tableaus of severe punishments, shown in painstaking detail. What's more, each tableau has a placard that tells you very clearly exactly what sin warranted the horrible punishment shown on it. Here are a few examples:
o Those who've dodged tax are pounded to paste with a stone mallet. Ouch!
o Severe tax dodgers have spikes driven into their skeletal chest cavities like a bloodthirsty stake in the heart of a vampire.
o A screaming man stands mute as his tongue is being pulled out of his mouth.
o A demon flings a young female sinner into a hill of knives.
o An ungrateful woman finds a blunt metal rod cutting out her very large, very fleshy heart.
o Another sinner is tied to a pole and has his tiny intestines pulled out by an executioner. The depiction is so gruesome that you can see the colons, all reddish brown and awful. The sin that warranted this awful punishment? Apparently the guy cheated during his exams!
Opening Hours and Admission Fee
Be sure to go and check out this innately beautiful and yet scary theme with its fabulous stone and ceramic statues and depictions at: 262 Pasir Panjang Road, Singapore, Singapore
The Haw Par Villa Theme Park is open between 9 A.M. to 7 P.M. on all days, including Sundays. Note that the Ten Courts Of Hell attraction officially closes at 6 pm. The theme park is totally free to explore; there are absolutely no admission fees whatsoever. The easiest way to get to the Haw Par Villa Theme Park would be via the MRT; get off at the Haw Par Villa MRT station
Conclusion
The Haw Par Villa theme park offers a great study of Buddhist, Taoist and Confucian concepts of sin, hell and punishments. It's not that different from Dante's Inferno – only more direct. You might not want to take very young children to this theme park, but don't let that stop the child in you from screaming! This is a scream-worthy scary theme park; not because it is technologically-savvy, but because of the very honest depictions of what everyone's secretly scared of – Going To Hell.