Thinking of where to go on a holiday? You would be spoilt for choices, as the world offers some amazing places that you must visit during your lifetime. But most of us have budget and time constraints which can hamper our travel plans. Nevertheless, there are some places that you can go to without causing a huge dent to your finance. Thailand is one such place.
Here are 13 reasons that will make you pack your bags for a visit to Thailand.
Incredibly Affordable: This is one of the most common reasons for visiting Thailand. Travelling, boarding, lodging and eating at this place are quite inexpensive. If you are backpacking to Thailand, there are several lodges and budget hotels that are available at cheap rates. You can also save on food by eating street food which is delicious and exotic and at the same not very pricey. However, this does not mean that Thailand does not offer luxury. If you want to splurge, you can stay at some of the luxurious hotels in the world and eat at expensive restaurants too.
[Check Out: 12 Best Tourist Places in Pattaya you cant afford to miss]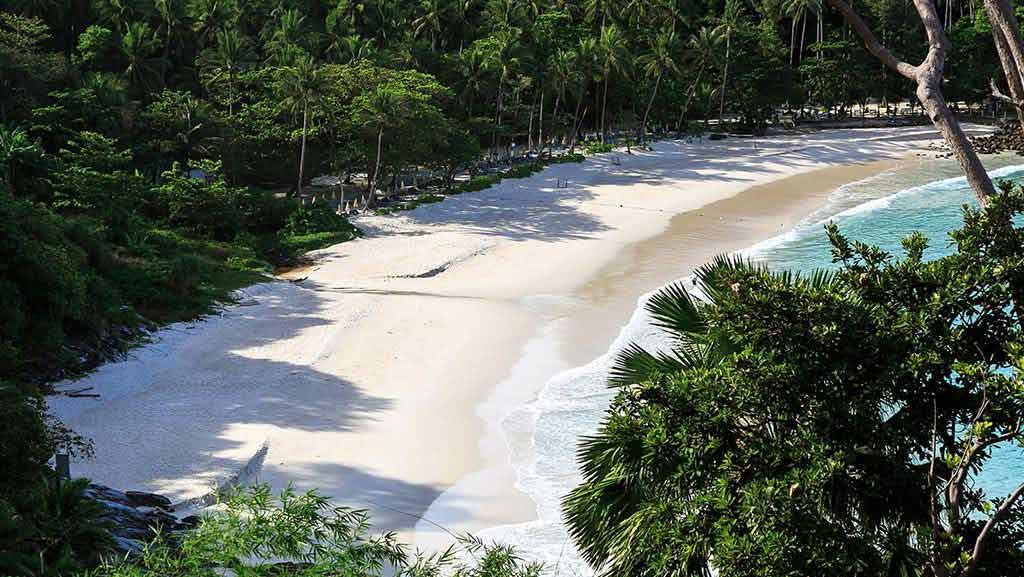 Beaches: One of the attractions of Thailand is its exquisite beaches. This place has some of the best beaches in the world. With its white sand, blue-green waters and water sports, the beaches of Thailand are the most popular tourist spots. What's best is that there is something for everyone in these beaches. If you are a party person, you will find beaches that host the most amazing beach parties. However, if serenity and peace are what you are looking for, you would not have to search too much for such beaches. The beaches of Thailand have something for everybody, regardless of age.
Jungles: If you like thrill more than sitting around on beaches, hiking on the jungles of Thailand would also provide you with an amazing experience. Thailand possesses some of the lush, dense forests with hiking trails, beautiful sceneries, diverse wildlife and amazing waterfalls. You also get the opportunity to meet some of the jungle tribes while hiking in certain jungles of Thailand.
Food: One of the most important reasons to visit Thailand is the delicious food that the country has to offer. Be it rice, noodles, curry or snacks, you will find a huge variety in all types of food. Moreover, the food comes at quite reasonable prices. If you want to enjoy the authentic taste of Thai food at really cheap prices, try the street food of Thailand. I bet that you would visit Thailand again just for the food!
Warm weather: Thailand has a tropical climate and tourists can enjoy a warm weather throughout the year. Although it can become hot and sweaty sometimes during the year, you are greeted with a clear and bright sky all year around. Thailand also has a rainy season.
Shopping: Shopping in Thailand is a fun experience. The markets are filled with a variety of stuff from shoes to clothes to some really quirky stuff. Shopping in the malls of big cities like Bangkok offers you the opportunity to view some really fancy things. However, if you prefer to shop in Thailand's street markets, do not forget to sharpen your bargaining skills. This is what adds the excitement of shopping in this country.
Ease of travel: Thailand is well connected with flights, trains and buses, making it easy for you to travel across the country. Moreover, these are quite cheap. For local traveling, you can opt for tuk-tuks and buses. The best part is that travelling is convenient because there are several transport systems and most of them run on time. You are unlikely to face any problems while travelling within the country.
Religion and Culture: A thing that you would really enjoy in Thailand is its rich culture and religion. Thailand largely follows Buddhist religion, which is reflected in its temples and other architecture. The most amazing thing about this country is that the religion is assimilated in the daily life. There are several Buddhist temples that you must visit to experience the spiritual side of Thailand.
Scuba Diving: One of the most popular things to do in Thailand is scuba diving. The magnificent beaches of Thailand also have an amazing underwater world and are great for diving and snorkeling. There are several training institutes in Thailand where people can learn to do scuba diving.
Vibrant cities: If you need one word to define Thailand, it would be vibrant. This country is lively, colorful and energetic. Be it the markets, the beautifully built temples or the food, there is liveliness in every aspect of this country. It is a place where you will alive and full of life too.
People: One thing that defines the place is its people, and locals are hospitable and helpful in nature. You will be greeted with a smile everywhere and even the bargaining that happens in the market is nothing but friendly banter. You will never feel out of place in this country. The people of Thailand are warm and welcoming.
Thai Massage: The world-famous Thai massage is one of the must-dos in Thailand. There are several massage parlors where you can get the authentic Thai massage. However, not all are good. So it is best to do your research before you head for one.
Nightlife: A visit to Thailand gives you a wonderful opportunity to experience an amazing nightlife. The cities are filled with discos, bars, nightclubs, etc. where you can chill out with friends. There are several dance parties arranged on several of the beaches of Thailand.
Apart from the above given things, you must visit Thailand for its floating markets and adventure activities. There is no dearth of places to visit in Thailand. Be it with friends, family or a honeymoon trip, your holiday in Thailand would definitely be a memorable one.