Gifts, words of love, special trips – nothing completes Valentine's Day like a romantic dinner for just the two of you. The day of love has always been synonymous with flowers and candle light, and now great food has also joined the list.
A romantic dinner in Dubai may seem like a cakewalk, considering the number of options available and we know your confusion levels are mounting. Which is why – we give you the list –in no particular order- of the 15 best restaurants in Dubai to make your Valentine's Day meal extra special.
1. Pierchic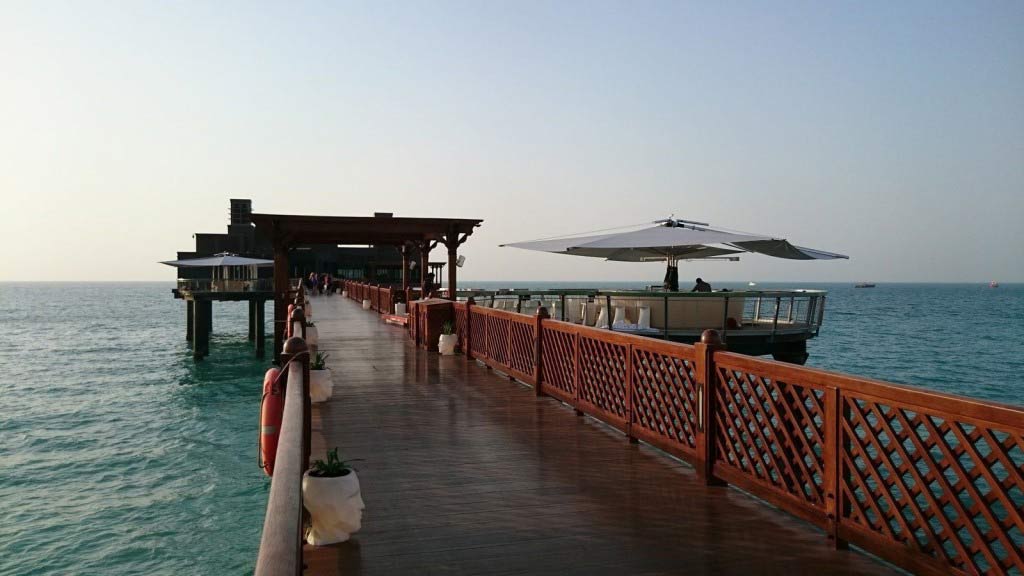 The Pierchic restaurant is easily one of the most romantic restaurants in Dubai. The high-end Mediterranean seafood restaurant is spread across a pier mounted a few meters into the ocean and connected to the mainland by means of a bridge. The hotel stands surrounded by the sea on all sides and offers a magnificent view of the Burj Al Arab. The restaurant is open for both lunch and dinner, but we recommend making your Valentine's Day a very special one over dinner. After sun-set, the restaurant and the adjoining bridge lit by golden lamps make for a beautiful sight. The shimmering waters of the sea lapping at the pillars of the pier is a comforting sound you and your loved one will enjoy at the Pierchic.
2. Dhow Cruise Dubai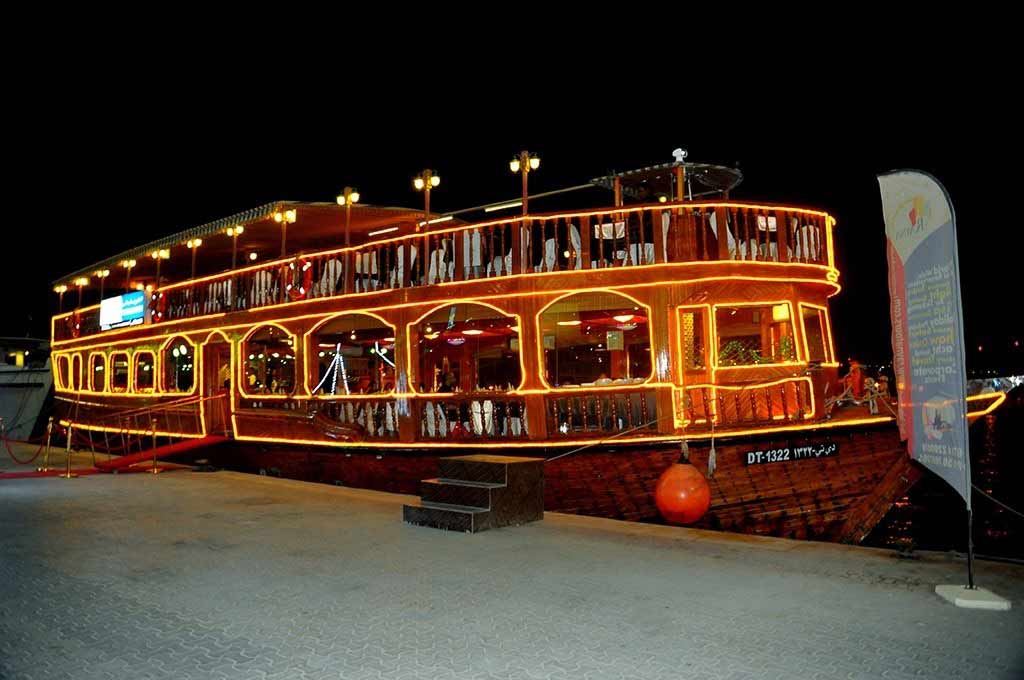 How about spending your Valentine evening on a floating restaurant? If this idea of dinner seems perfect for you, Dhow Cruise Dubai is your place to be. Standing out in the line of boats at the Dubai creek, this incredible floating restaurant has stylish interiors and serves you one of the best assortments of international cuisines both vegetarian and non vegetarian. The service is warm and courteous and sometimes makes you feel as if you are in a 5 star hotel. Do take your sweetheart for a delicious meal on your special day to make the perfect impression.
3. At.mosphere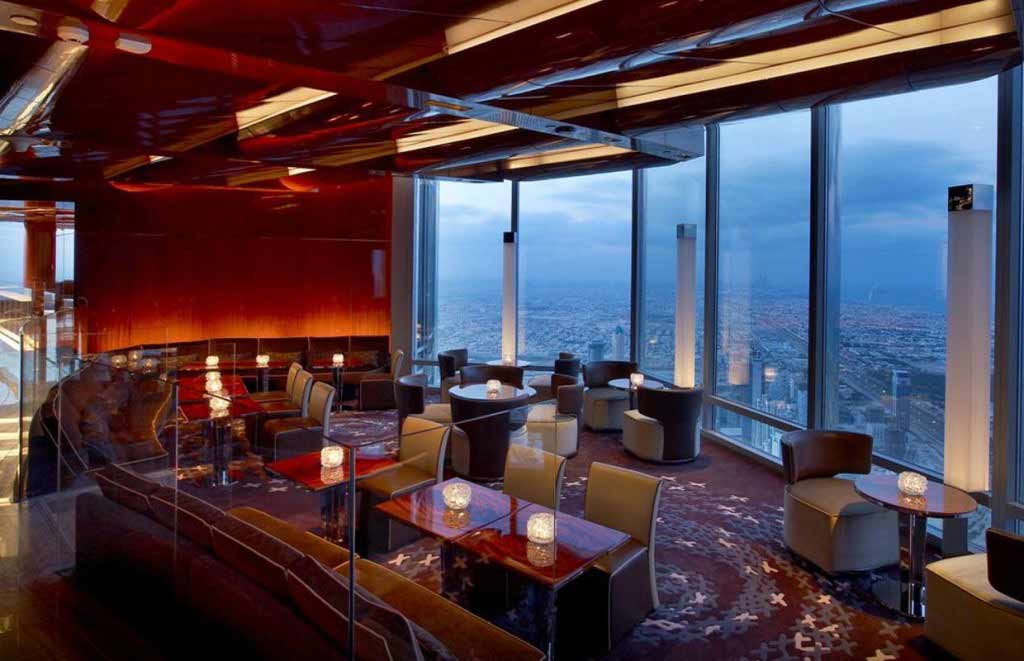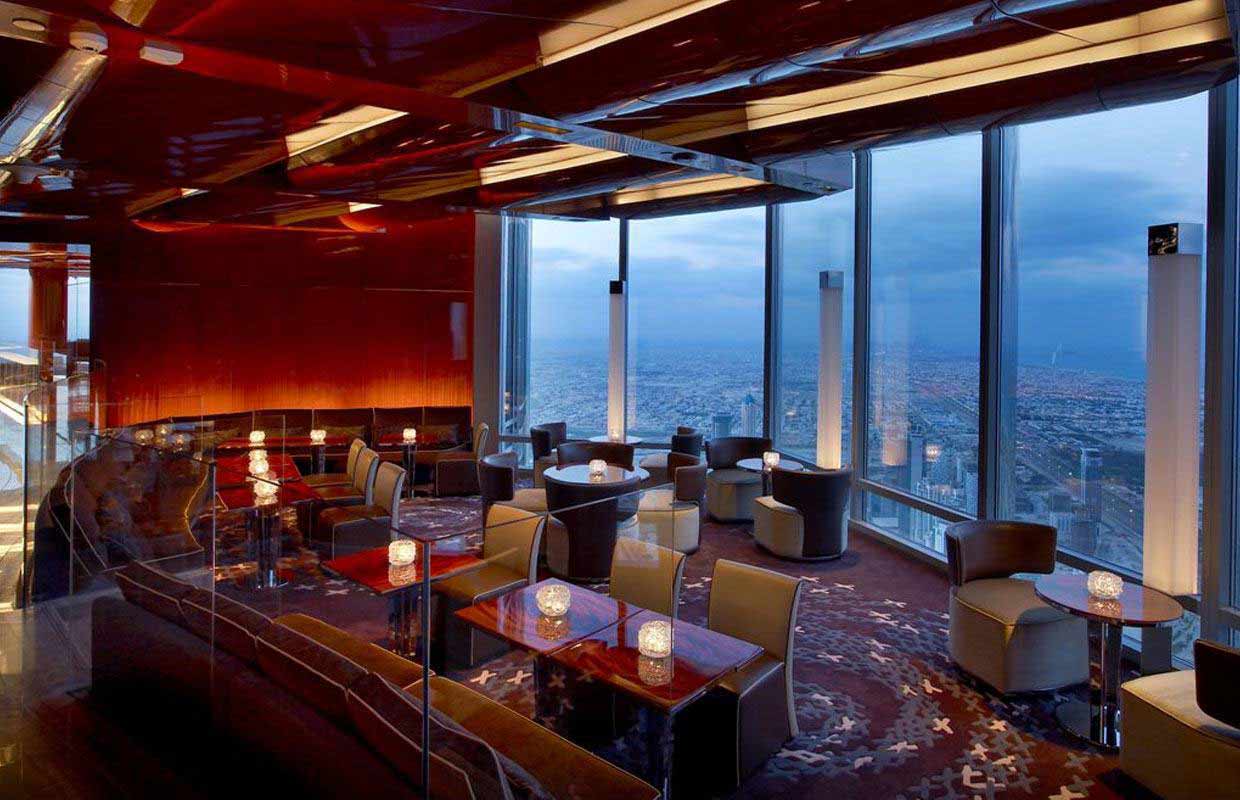 Say hello to the world's highest restaurant. At.mosphere is lavishly perched on the 123rd floor of the world's tallest building – the Burj Khalifa. Prior reservation with a fee is necessary to dine at At.mosphere. The view from the restaurant is simply breath-taking, especially after sundown; one can see all of Dubai glittering below lit by radiant lights. At.mosphere serves some great steak and mouth-watering desserts. This Valentine's Day take your loved one for the spectacular view and the delicious food at At.mosphere. Though the place is pricey, once you visit, you will realize it is totally worth it.
4. 101 dining lounge and bar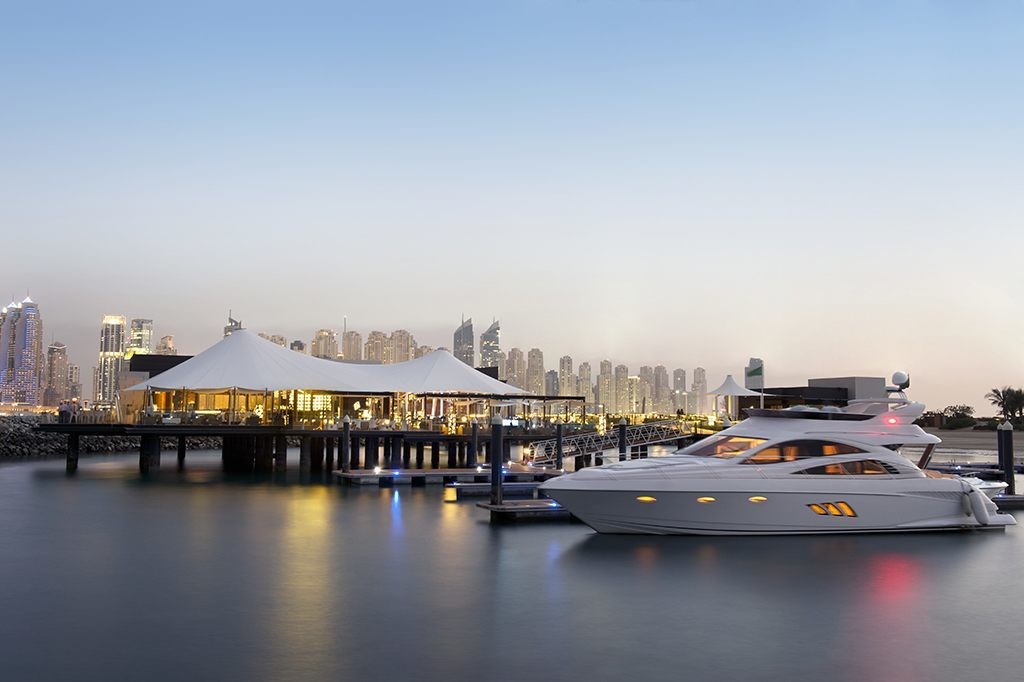 This starry, elegant waterside spot is sure to make your special evening more wonderful. 101 offer a dedicated sense of relaxation with views of pristine water all around. With lots of open space, decorated with high style furniture, the place gives you an elevated sense of lounge experience. The menu is predominantly European but has Spanish touch to it. The waiters are well versed with the taste of dishes and thus help you in making a perfect choice. Don't forget to try the Spanish plate of caramelized sweet onions, Calcotada and yes, not to forget, the Chicken Chorizo.
[Check Out: 21 Best Things to do in Dubai]
5. The Shore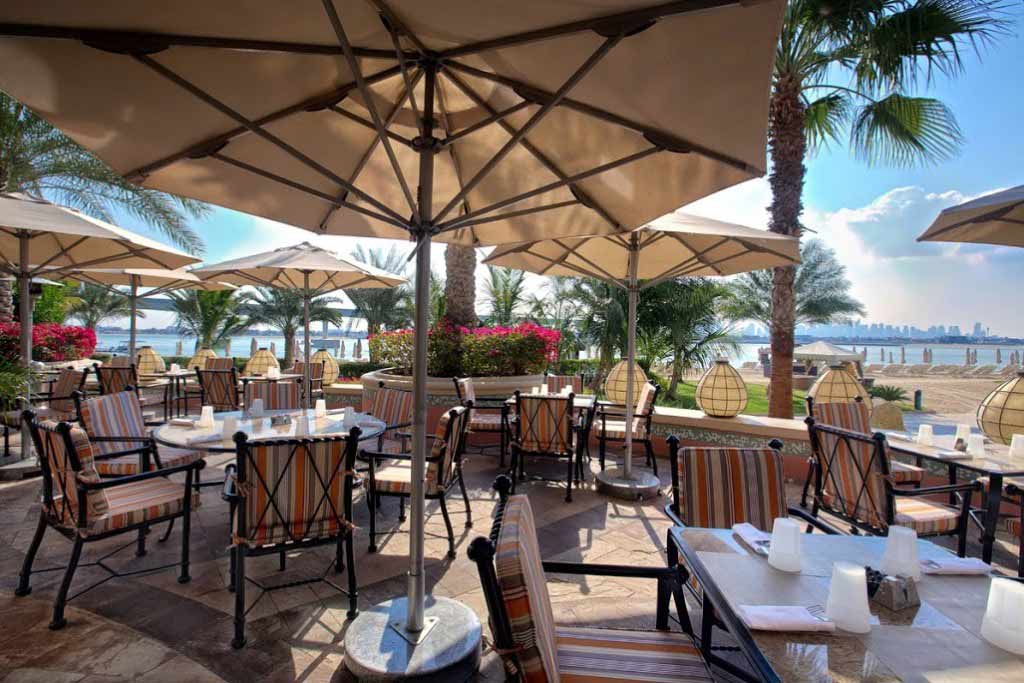 Treat your loved one to an incomparable experience on The Shore. The restaurant is located on the pristine sandy beach of Al Qasr, Madinat Jumeirah. Tuck into a four course meal accompanied by champagne over the soothing sounds of the waves lapping at the shore. Stunning views of Burj Al Arab, Palm Island and the Jumeirah coastline adorn the view from The Shore.
6. Maui Beach Bar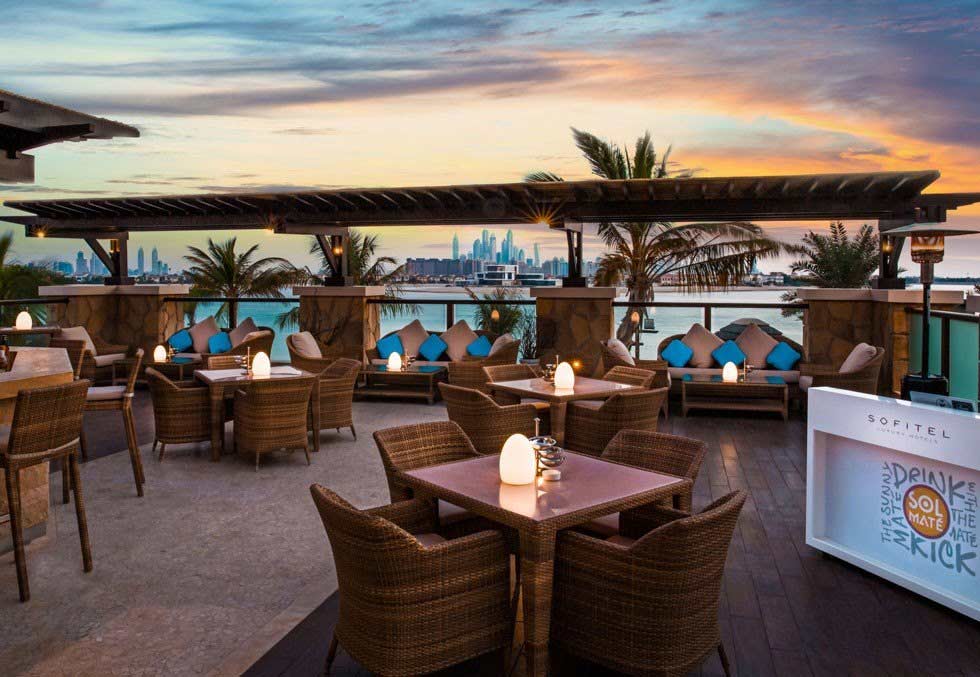 Dine in private cabanas on the Dubai Marina with only nature for company at the Maui Beach Bar. Enjoy a three course menu complete with champagne and candle light. Take a walk mid-meal hand-in-hand on the beach with your special person or just enjoy the divine food at your table. End your night with the delicious rose bonbon specially made for you – the love birds.
7. The Beach House, Anantara Dubai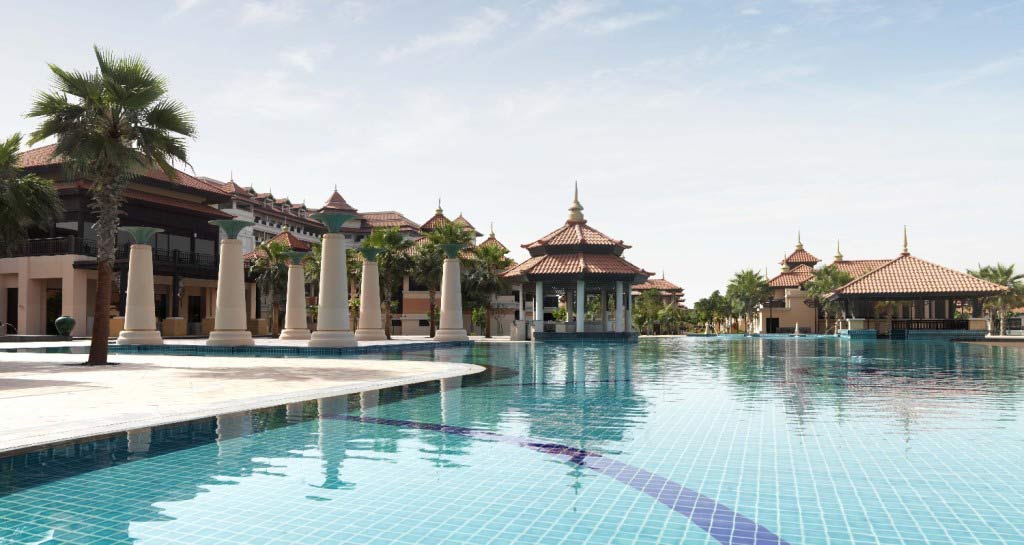 This list keeps getting more romantic! Dine at The Beach with your own private section of the beach! Enjoy delicious fresh seafood paired with champagne and served by your personal waiter too. Enjoy your Valentine's dinner with your date at a candle lit table and fall in love all over again.
8. BiCE Mare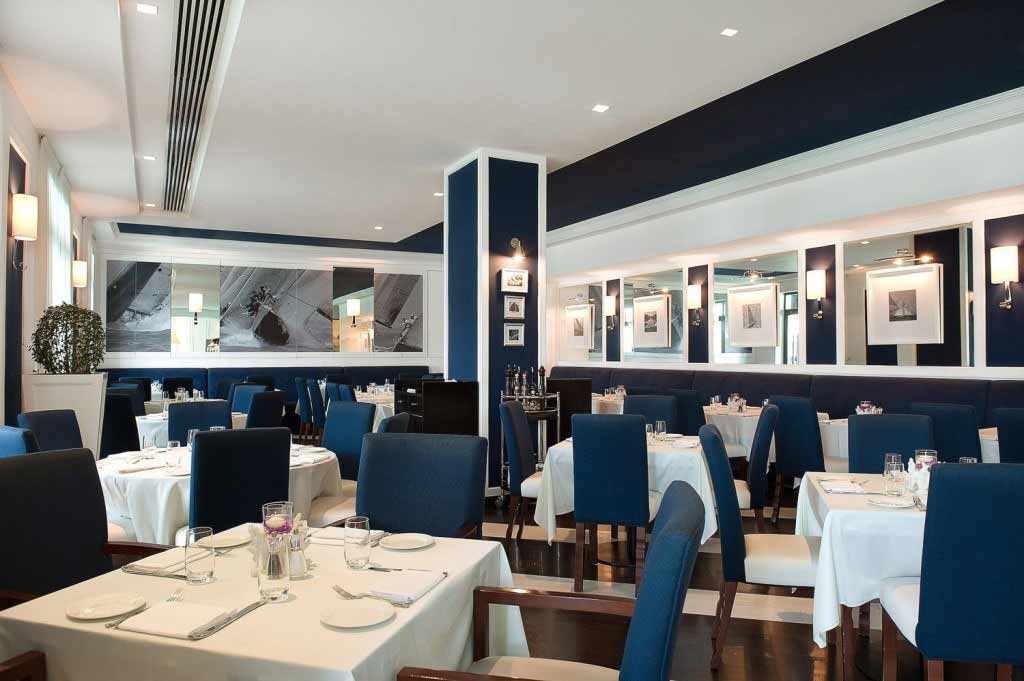 Next to the Bice Mare, the Dubai Fountains dance, sing, twirl and tell a tale of timeless romance. Spend Valentine's Day at BiCE Mare and you will not regret it. Located right next to the splendid fountains, the restaurant is popular for its Valentine's special seafood. To make things extra spicy, book a terrace seating overlooking the majestic Burj Khalifa.
9. Majlis Al Bahar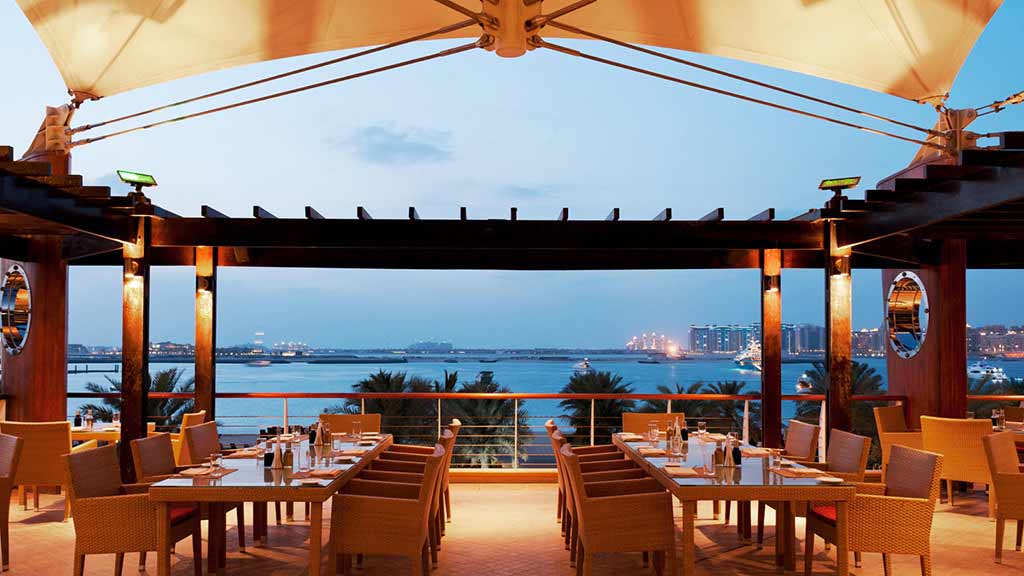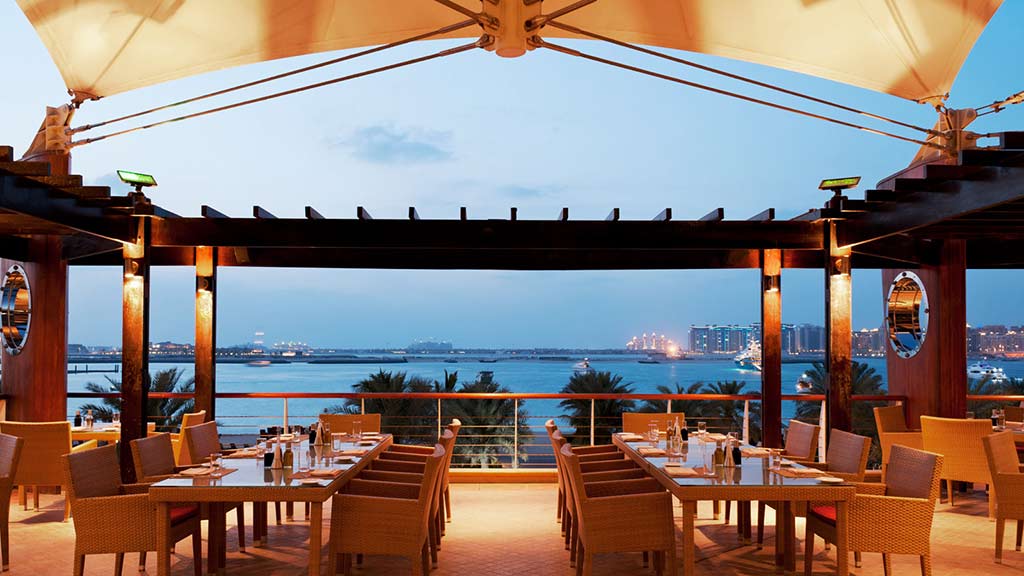 Give your valentine a treat that's incredible for all the senses. The Majlis Al Bahar is a one of its kind eatery set against the backdrop of the world's most luxury 7 star hotels Burj Al Arab. If you are quick, you might be able to book the special table right at the beach with the most simplistic yet out of the world setting. Offering views of the mighty Burj Al Arab and the glittering ocean, at Majlis Al Bahar, you are sure to impress your sweetheart. Enjoy the delicious servings of fruity concoctions, sumptuous appetizers, a creative main course and a fitting desert at the end to complete your perfect evening.
10. Private Terrace Floor 42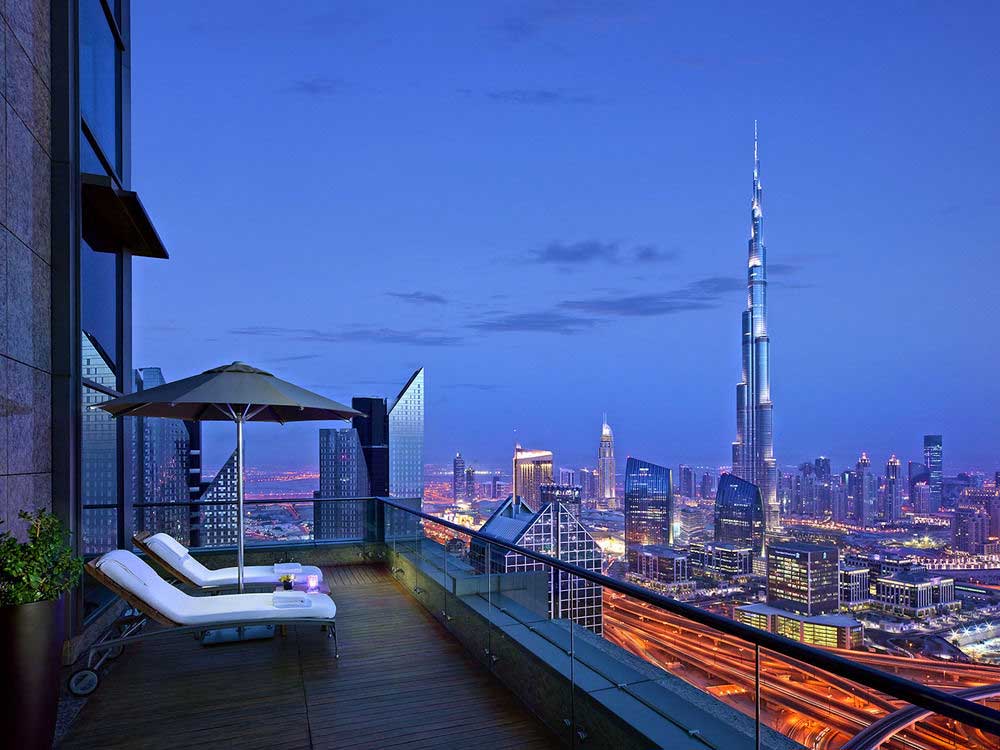 The seating and service at Private Terrace is unique and the set-up is like a theatre where a romantic scene is about to unfold. There are only four tables for two on the 42nd floor terrace of the Shangri-La Hotel, Dubai. Each table has a private server and a breath-taking view of the Burj and the Dubai city. Enjoy champagne, wine for every course of the meal over soft candle light and the company of just each other.
11. Eauzone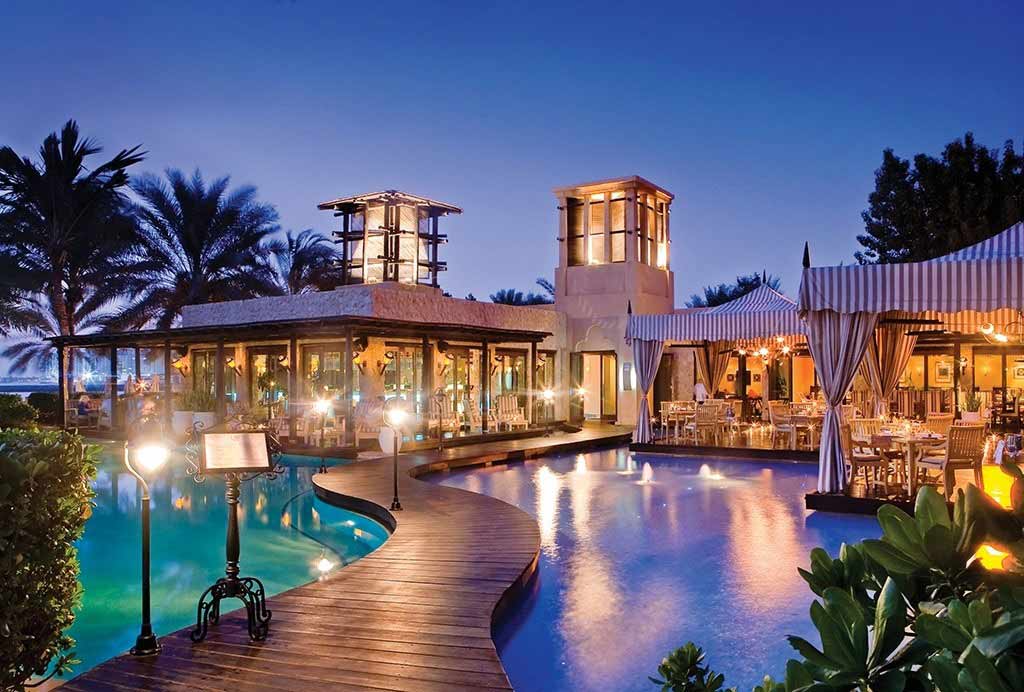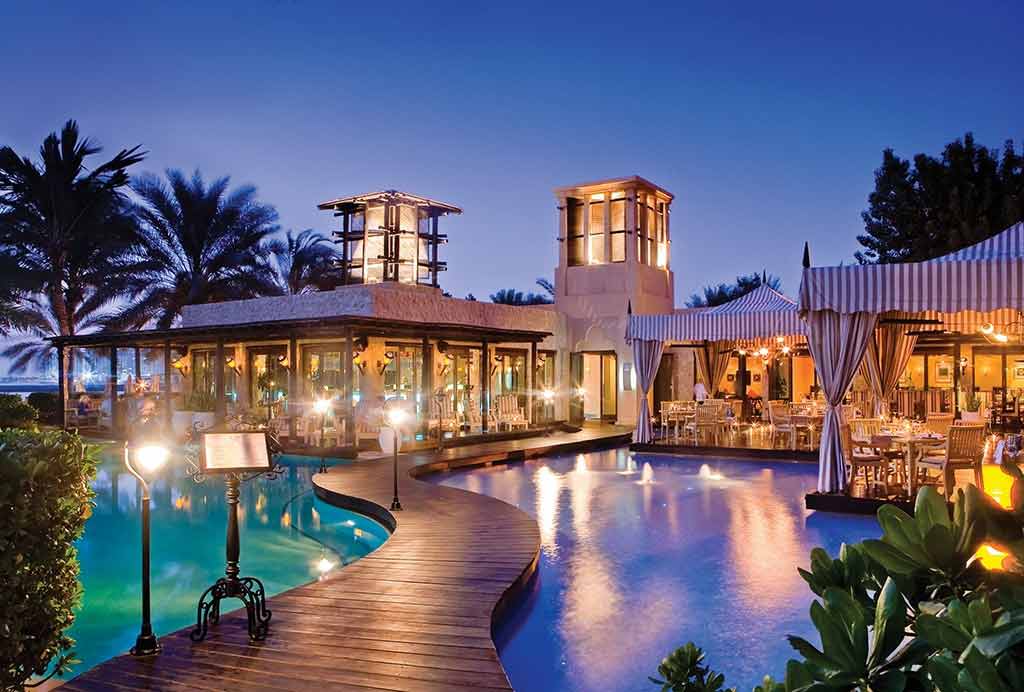 With a lazy sea beyond and the beautiful floating 'Majlis', taking your partner to Eauzone may just be the perfect way to impress her and make your evening a success. The first thing that strikes you about Eauzone is the beautiful shaded wooden interior that stands out in its own way. As the evening falls, the place dazzles in the shady beauty of the intelligent lights installed. Serving contemporary cuisine with a special Asian twist, Eauzone will be loved by your partner if he/she is a chocolate lover. Yes, Eauzone serves some of the most amazing rich and sinful double chocolate tarts along with a white chocolate sorbet and caramel chocolate sauce.
12. Mint Leaf of London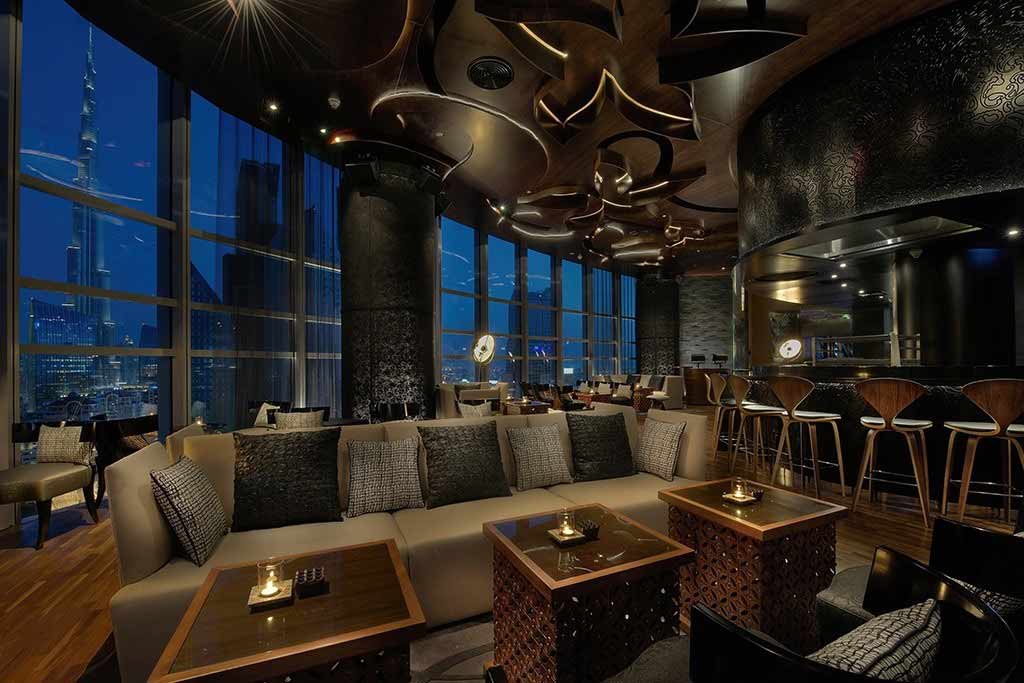 This place redefines romance and has a whole new set of ways to you two charmed. With a jaw-dropping view of the Dubai skyline, Mint Leaf of London makes for a fantastic romantic spot. Rose petals, soulful music, candles and live entertainment fill up your evening. Each of the dishes here packs a punch and is a treat for your tired taste buds.
13. Sea Fu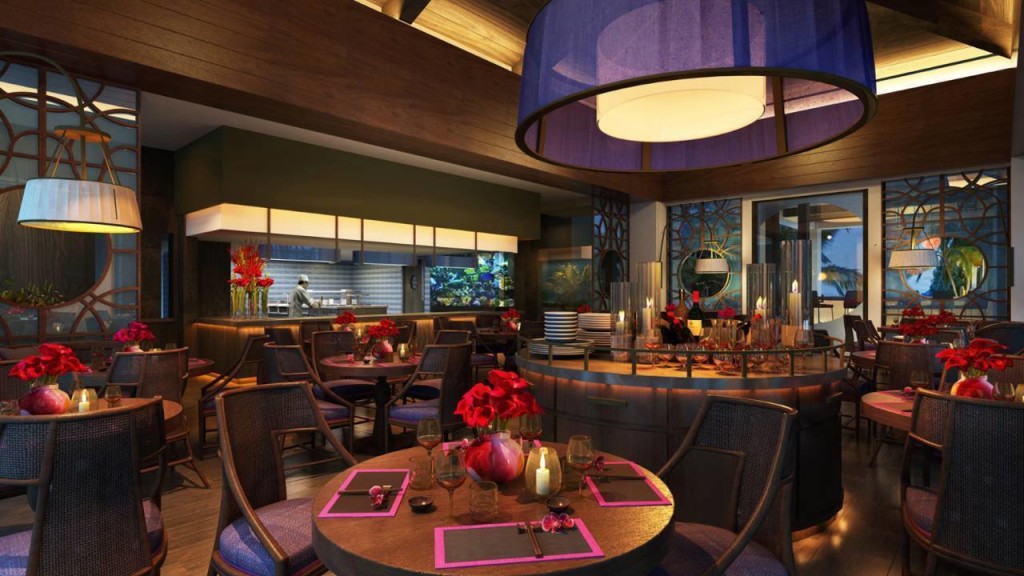 A spectacular private beach stretch, a magnificent sunset and delicious food await you on your Valentine's Day. Sea Fu lets you celebrate your special day with exotic beverages and much more. The food is an eclectic mix of Asian and Mediterranean and leaves quite an impression on your sense of taste. And to add to your romance quotient, Sea Fu has a live opera singer!
14. Pai Thai


When it comes to locations, Pai Thai is a place you just can't ignore. Set at the waterways of the Al Qasr hotel, the outdoor wooden deck seating makes for a perfect place to soak in the calm and serene view. The sumptuous Thai cuisine adds to your experience as the menu is one of Dubai's most exquisitely arranged and offers dishes that are hard to find anywhere else. While at Pai Thai don't forget to try the squid money bags and deep fried shrimps. If you can't decide what to order for main course, trust on the chicken and mixed veg wok fried glass noodles along with crispy duck with palm sauce, you can't beat the taste.
15. Ossiano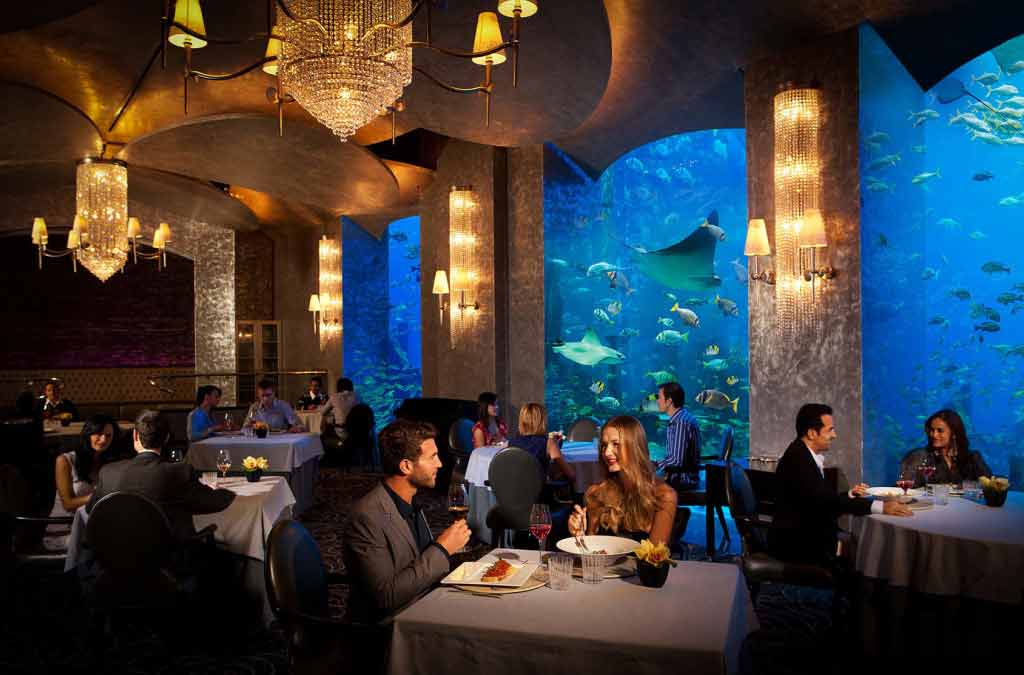 We've kept the best for the last on this list! The guests at Ossiano are led down to a flight of stairs to enter a dining area surrounded by huge aquariums teeming with beautiful fish and marine lives. The beautiful setting and delicious food compete with each other for your attention. You can often find bands and singers performing live here. Ossiano is romantic and fun. It serves delicious European-style seafood and will make for a memorable Valentine's night out.
Also Check: [Romantic Hotels in Dubai For Couples]