The London Eye may not be the largest Ferris wheel in the world, since that honor went to the Dubai Eye. However, more than 4 million people have enjoyed the mesmerizing views from the top so far. Celebrities love it. Chocolatiers, wine merchants and restaurants set up themed rotations on it. The Eye is lit up for every major event in jazz colors. London Eye has become a global icon for fun, romance, and nationalism. Want to know more fun and interesting facts about the London Eye? Read on…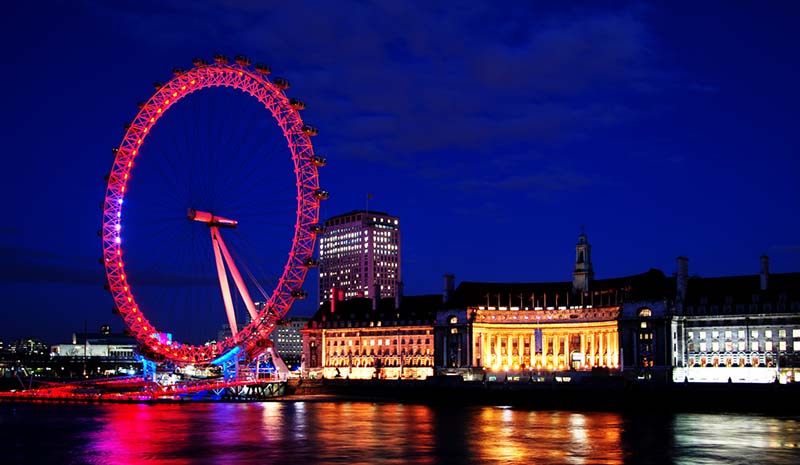 1. Anything Can Happen On The London Eye!
One of the many fun facts about London Eye is that it's a truly happening place. During the London Restaurant Festival, it turns into a dining hotspot, where celebrity chefs such as Daniel Boulud and Gordon Ramsay serve 5-Star meals to Richie-rich patrons, at $30,000 a head. David Blaine, the magician, stood on a capsule for a full rotation in 2003. A man costumed as Spider Man took his cause up on a capsule for 18 hours one time. The Eye turned into a rotating nightclub in 2013, courtesy of the Red Bull Academy. 30 capsules saluted the English club culture with performances by Lily Allen, Mark Ronson, and Richie Hawtin.
2. A Rose Is A Rose?
When the London Eye was first opened, it was called the Millennium Wheel. Makes sense, right? Ownership shifted hands, and it was called the British Airways London Eye for a while. Then it became the Tussauds London Eye, and then Merlin Entertainments London Eye and then EDF Energy and Merlin Entertainment Eye. Phew! If that weren't enough, in January 2015 the name changed to Coca Cola London Eye. We are thankful the giant Ferris wheel is called just the London Eye now, unless you can come up with a new name for it?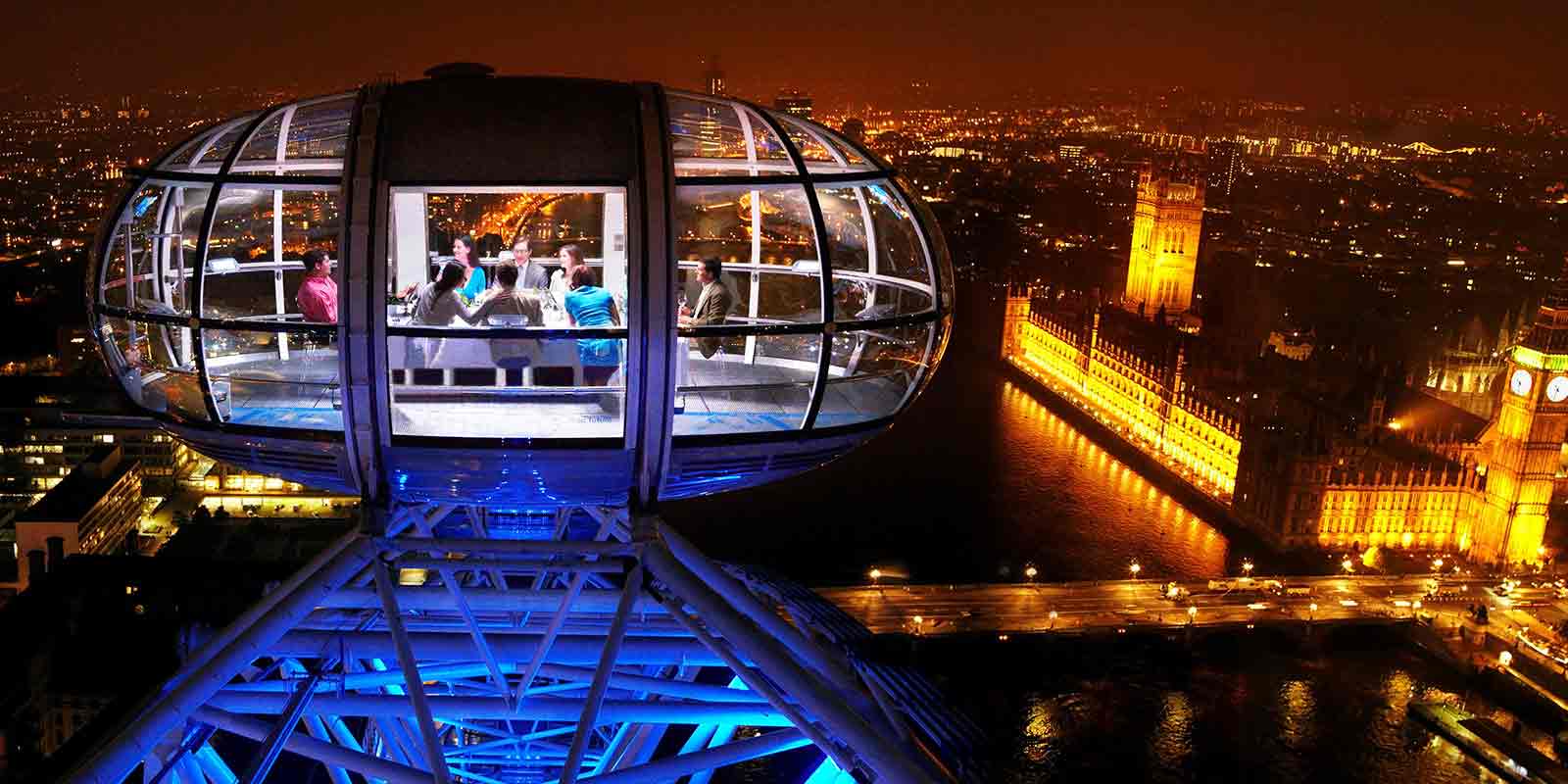 3. It's A Superstitious Wheel!
Did you know that even though there are only 32 capsules in total, they're numbered 1 to 33? Wonder why's that? Well, since number 13 is said to be unlucky, the owners decided to omit numbering the 13th capsule as 13. Instead it's marked 14, and so it's supposed to be lucky after all, but you and us, we know better, right?
4. There Was A London Eye Before The London Eye
A long time ago, there was a Great Wheel constructed for the Empire of India Exhibition in the late Victorian era. It was 308 feet tall and 270 feet wide. The Victorians were amazed, of course. The Great Wheel treated over 2.5 million passengers to great views of the city.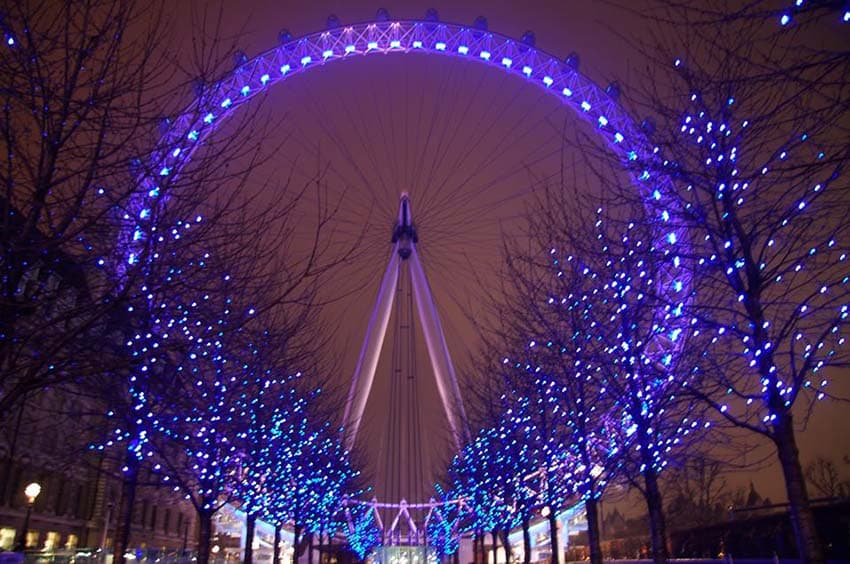 5. The London Eye Was A Young Couple's Idea
Wonder who came up with the idea of London Eye? A young couple named David Marks and Julia Barfield. In 1993, the city of London opened a contest for suggestions on a new landmark to celebrate the new millennium. The best suggestion was that of a huge Ferris wheel, bigger than anything this world had ever seen.
6. Proposals At The Peak Point
Planning to propose to your honey? Book an entire capsule and get down on bent knee while at the top. A single capsule can carry 28 people, and costs the group £500 for a ride. All you have to do is pay the same amount for you and your sweetheart. Did you know that approximately 5,000 couples have gotten engaged on the London Eye since the new millennium was born?
7. Themed Rotations!
Hotel Chocolat organizes chocolate-tasting trips, at £44.75 an hour. A champagne-tasting trip can cost £970 for 20 people. If you just want to enjoy a glass of champagne in a shared capsule, your ticket will set you back by £35.04. Enjoy mulled wine tasting, Pimms tasting and even a three course gourmet dinner lasting three whole rotations, which costs £5,000 per group.
8. Custom Lights to Grace Every Occasion!
London Eye is the cynosure of all eyes on major events. On New Year's Eve, the giant wheel is lit up with a million lights to correspond with the New Year's firework show. On Prince William and Kate Middleton's wedding, the London Eye was lit up in the colors of the British flag.
9. Celebrities Love It!
Model Kate Moss won the 'Who has ridden the most on the London Eye?' completion; she's been on it 25 times. Actress Jessica Alba has ridden the London Eye a whopping 31 times. Isn't that one of the cutest London Eye facts you've heard?
Conclusion
The London Eye opened in 2000 and immediately inspired other great cities to replicate the effort. Today there are grand observation wheels in Las Vegas, Seattle, Atlanta, Dubai, Singapore – you name it. Still, London is proud of its Eye, it's icon of fashion, food and fun.