New year's eve is indeed a special time- time to rest, recreate & party hard to welcome the coming year. This year, we make party planning for you easier by compiling a list of 10 hottest New years party destinations.
Dubai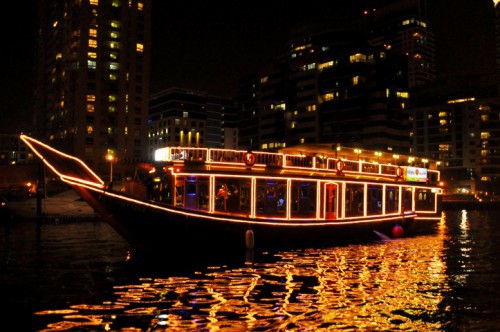 Hailed as the city of royal experiences, Dubai is fast emerging as one of the top destinations. If you want a new year party celebration filled with unmatched, spectacular extravagance then go no further. With a spectacular record breaking display of fireworks over Palm Jumeraih, to mesmerizing live cultural performances at every nook & corner, Dubai never has a dull moment at New Year party. The downtown Dubai celebrates with a rich mishmash of cultural events, celebration, procession, music that is sure to leave you spellbound for days.
Edinburgh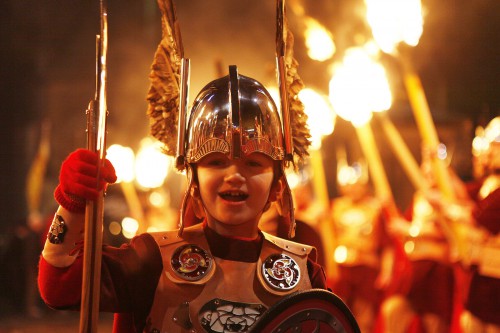 There's a reason why Scotland is the most happening New year 's eve destination.Hogmanay (Last Day of the Year) celebrations open 2 days before, with a torchlight procession with around 35000 people carrying torches amidst pipes & bands. The Celebrations continue till new year's eve with awe raising live bands, DJ's & scottish dances. The stunning backdrop of Edinburgh castle provides a fitting site for celebrations, where millions sing auld lang syne amidst the spectacular fireworks and usher the new year in. Those who want more can go for a freezing dive in river Forth (Loony Dook parade) or dog sledding the next day.
Sydney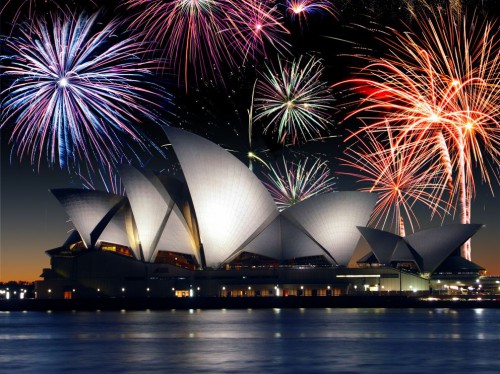 Sydney hosts one of most impressive extravaganzas for New Year Party. Staged at scenic background of Sydney harbor & Opera House, this program is broadcasted to millions. The place is a witness to some thrilling aerial acrobatics and fire tug water displays, Harbour of Light Parade (an illuminated flotilla of more than 50 vessels), followed by two mesmerizing fireworks: one at 9 PM & another at midnight.
Hong Kong
Touted as the best New Year's party destination in Asia, gala here includes a breathtaking pyrotechnic show, arguably best in world with a fireworks show at the beautiful Victoria Harbor. The New York tradition of lowering the ball at the Times Square is also observed preceded by a light show highlighting the skyline.
[Things to Do in Hong Kong during Chinese New Year]
New York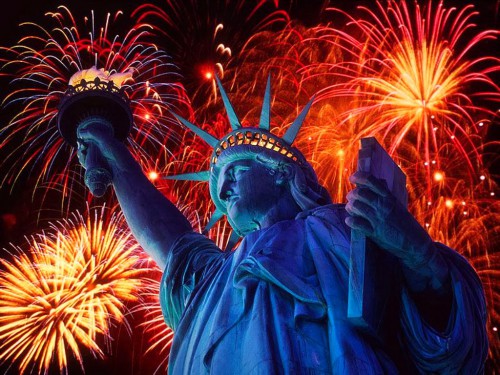 When talking of best new year eve destinations, one can't think of leaving out Big Apple. The Customary 70 feet ball lowering at Times square accompanied with engrossing performances by celebrities sets the scene for most rocking new years party.Millions of people party hard and shout out Auld Lang Syne followed by impressive fireworks at liberty island.
Reykjavik, Iceland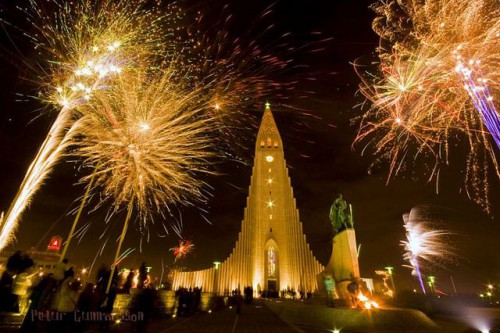 The Icelandic way of new year celebration is unlike others, with music & dance around warm bonfires & spectacular fireworks throughout the city. Nature joins the celebrations with green lights of Aurora Borealis illuminating the black sky for a memorable experience. The legendary nightlife of the city is seen as the parties go on till the wee hours. For those up at 5AM, a trip to hot springs & hangover dousing hot dogs are up for offering.
London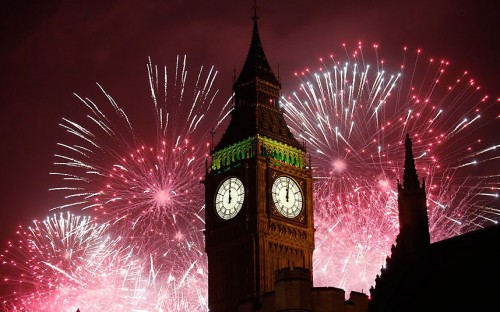 With chimes of the big ben, beautiful riverside of Thames and prime selection of parties, clubs & performances to choose from, London is one of most surreal New Year party destinations. A 10 minute fireworks at the London eye, House of Parliament & shard (skyscraper) & massive group sing-along to Auld Lang Syne. transports you to a magical world of cheer. The party continues throughout the night with dances, processions, costume marches and floatation at various locations.
Copa cabana Beach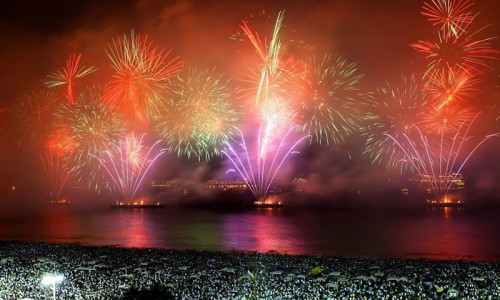 The South African town is known for its scenic beaches and its celebratory bashes. The New year's bash here rivals the carnival with over 2 million people dressed in white, partying at a 2 mile stretch at the Copa cabana beach. The celebration here is a vibrant, colorful gala of music, dance, food and drinks. Prized performers of international repute keep party rolling till midnight, when fireworks barged from the sea blind you with their beauty.
Niagara falls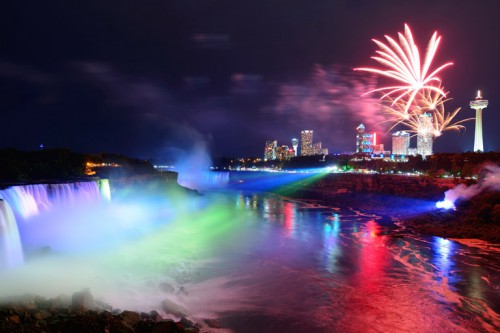 The largest waterfall in North America plays host to the biggest New Year party at Canada. With Ontario's festival of Christmas light also going on, the city is bathed with light, with some spectacular fireworks at multiple locations like Victoria Park, skylon tower overlooking the falls, setting the scene for a stunning outdoor party joined by performers of world repute.
Berlin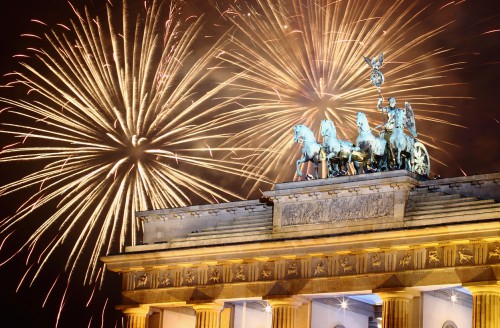 Germans party as hard as they work, so no wonder Berlin joins this list. The epicenter of new year celebrations (called Silvestor) is at Brandenburg bridge. The mile long party stretch, crams over 2 million revelers with music & dance stages displaying enthralling performances, with food & drink tents with local specialties to keep you filled. Post beautiful fireworks at midnight, party continues at clubs, lounges till next morning. For those who can still stand, Berlin hosts a new year 4 km run next day.