We all travel and we all stay in hotels. But for those adventurous kinds who are driven by their adrenaline rush throughout, there are some exclusive places that pump in the rush. Yes, here's the list of some of the coolest places to stay around the world that are unique in every aspect and fuel your desire to experience the difference.
Propeller Island City Lodge (Berlin, Germany)


Created to be unique, the rooms in this hotel are designed by the German artist Lars Stroschen. Ranging from rooms with padded cell to upside down rooms. You can find a crypt room with coffin beds and also a room with lion cages for beds. If you are in love with yourself, then opt for a room lined with angled mirrors. Whichever room you take, this hotel will definitely give you a unique experience.
No Man's Fort (Solent, Portsmouth)


No Man's fort was initially built in the Victorian era (1867 to 1880) to guard Portsmouth from an attack by Napoleon the third. Now, this fort has been turned into a luxurious hotel with 22 bedrooms, a night club, a lighthouse and a laser quest arena. Surrounded by the blue waters on all sides, this hotel is sure to give you an ultimate private island feel.
The Magic Mountain Hotel (Hulio Hulio Reserve, Chile)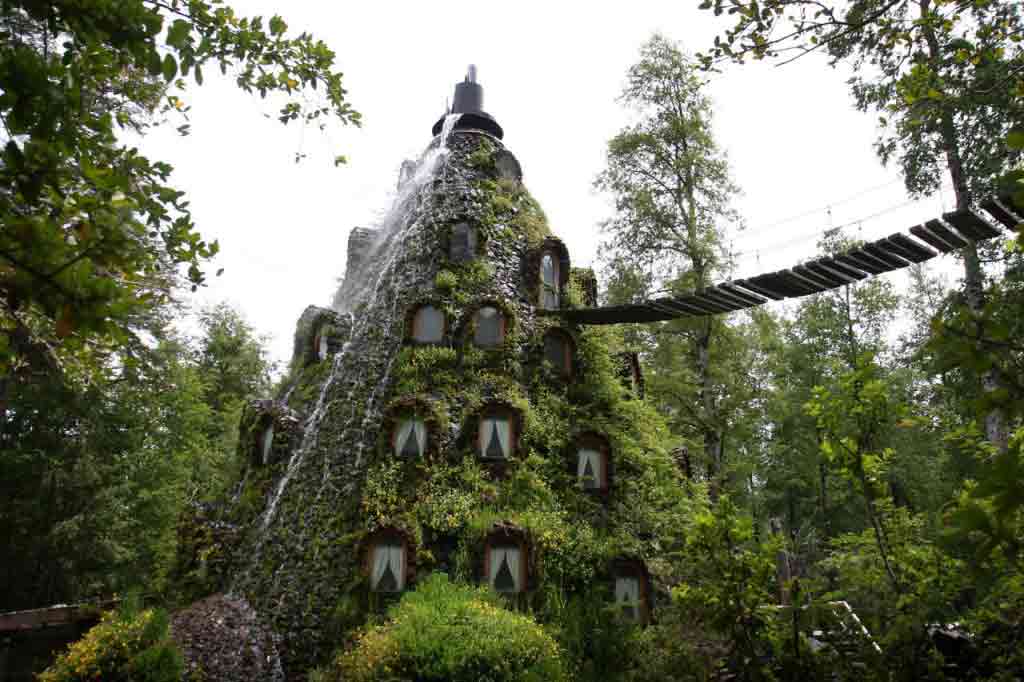 Nestled in a natural habitat, the Magic Mountain hotel is built from local wood and stone. The volcanic mountain shaped hotel spews water from the top and has a cable bridge leading to its front door. Each of the nine rooms has large windows with spectacular view and equipped with all modern amenities. The hot tub is made by carving out huge tree trunks and filled with hot water with a view overlooking the forest. Apart from the mini golf course built in the forest, there are other outdoor activities such as river rafting, hiking, and horseback riding.
Ice Hotel (Jukkasjärvi, Sweden)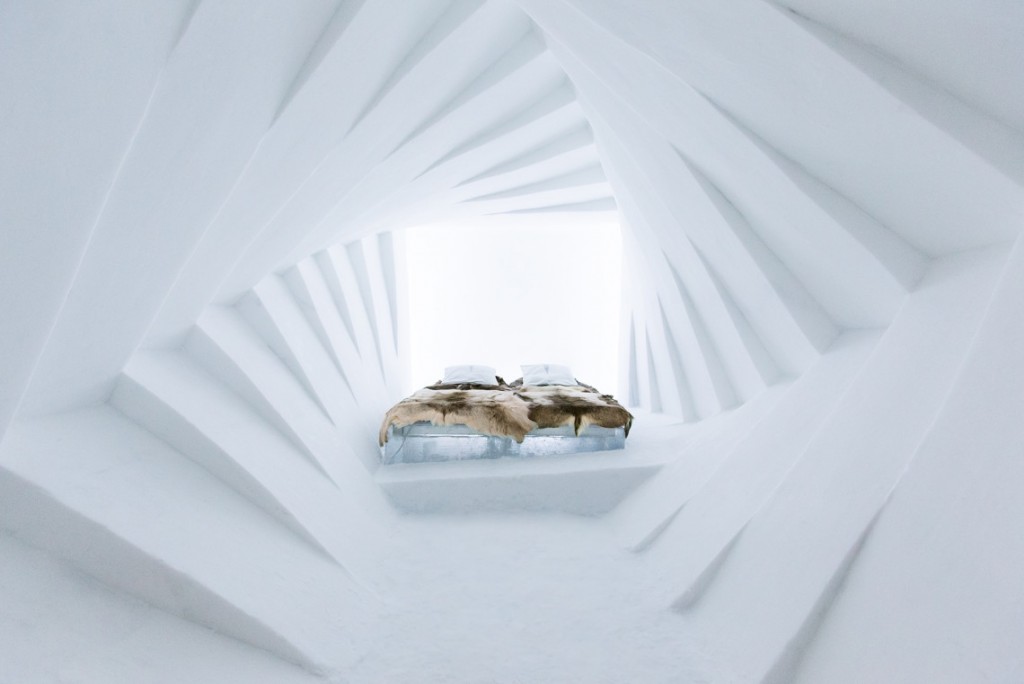 Founded in 1989 as an art exhibition, this hotel is made of natural ice and snow from the frozen Torne River. In spring, the hotel melts and returns to nature. Every winter, the artists design new themed suites and rooms. If you want a cool experience, literally, then you must visit this hotel.
Cedar Creek Treehouse (Ashford, Washington, USA)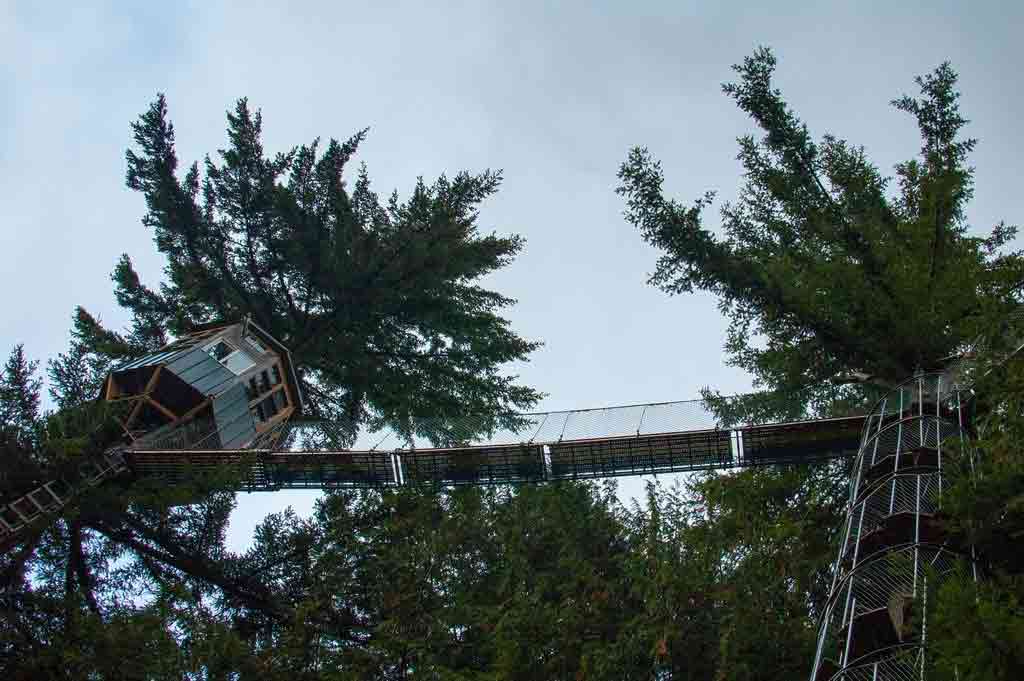 Each cabin built on a giant cedar tree, this tree house offers spectacular views of Mother Nature. With the music of a mountain stream flowing by your cabin you would wake up feeling divine and filled with bliss. For miles you can see the lush green forest and the sun splashing and illuminating the tree trunks. Using solar energy for power, these tree houses have kitchen with gas stove, water, sink and cooking utensils. You are offered complimentary tea, coffee, herbs and spices. The bath has hot water facility and you can also do swimming and fishing right in your front yard. A perfect venue to lie down on Mother Nature's lap, Cedar creek tree house hotel is a perfect place to be.
Jumbo Stay (Stockholm Arlanda Airport, Sweden)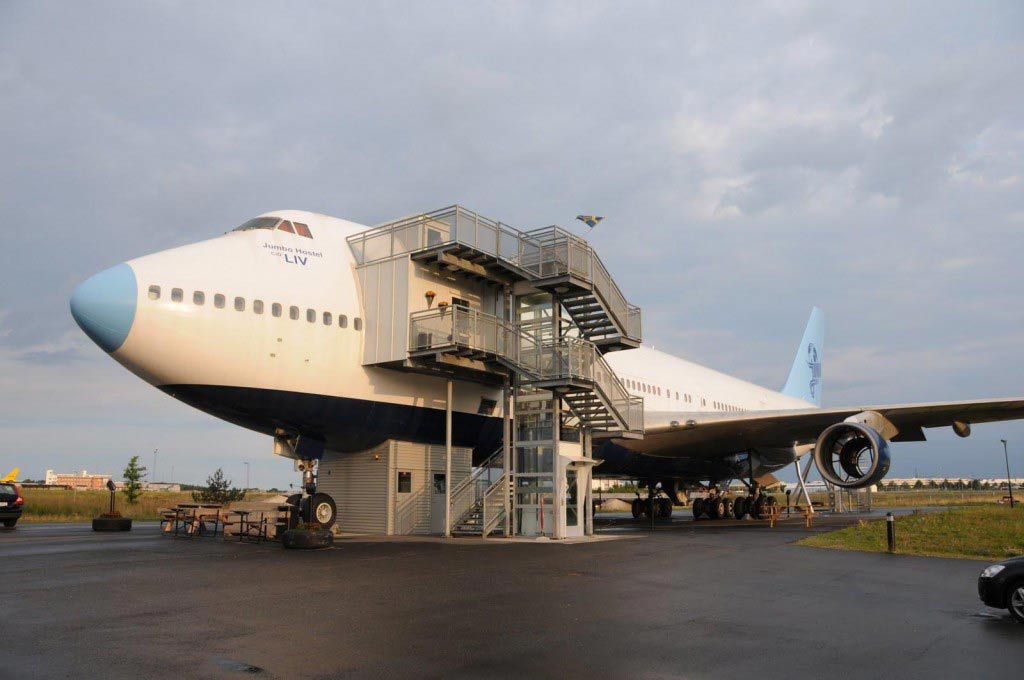 A Boeing 747 built in 1976 is converted to provide comfortable accommodation and stunning view of the airstrip in Arlanda airport. With 27 rooms and 76 beds in total, it gives one of a kind experience to its customers. It boasts of deluxe cockpit suite with a panoramic view, private rooms, single rooms, four bedrooms, twin bedrooms, dorm rooms and all equipped with flat screen TV and free wireless internet.
Crazy Bear (Beaconsfield, UK)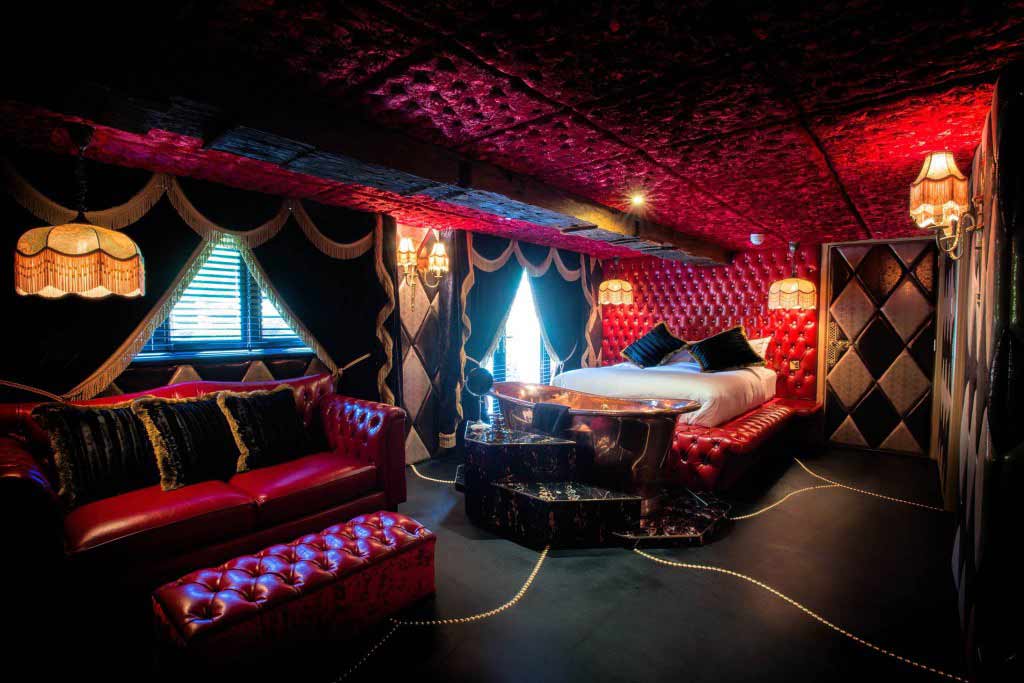 Built in one of the oldest documented building (15th century) in Beaconsfield, this hotel is the perfect blend of amazing architecture and uncompromised luxury. All the rooms are designed to give a fairy tale like feeling and are equipped with Wi-Fi, 24 hour room service, and many more facilities.
The Manta Resort (Pemba Island, Tanzania)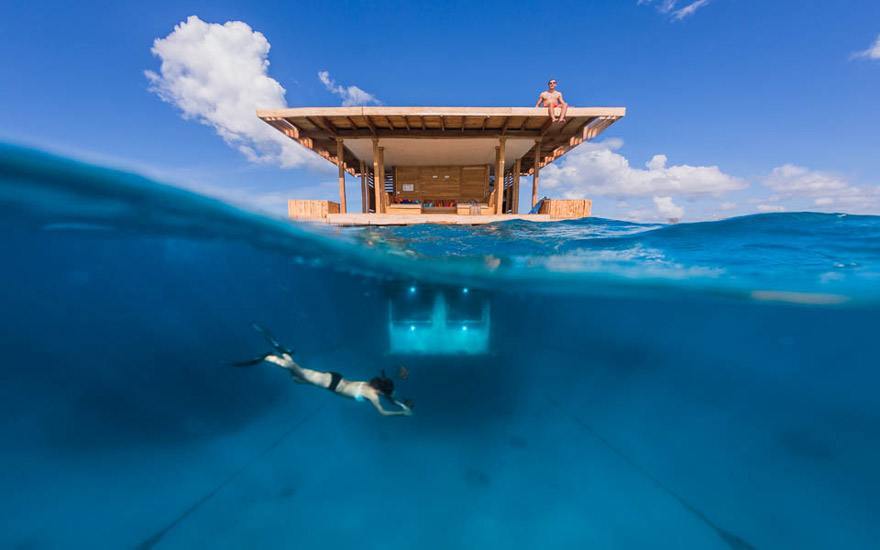 One of a kind hotel, this resort boasts of an underwater bedroom (four meters below the surface) to allow you to enjoy the marine life much closer. Enjoy the top deck for star gazing, sun bathing and dining; while you sleep on the water deck in a room with a peaceful yet exciting marine life view.
The Giraffe Manor (Nairobi, Kenya)


Surrounded by beautiful forest, the Giraffe Manor was built when first the European came to East Africa in the 1930s to enjoy safaris. Apart from the delightful courtyards and sunny terraces, the most fascinating part of this manor is the resident herd of Rothschild giraffe. You might get pleasantly surprised when often in the mornings and evenings these giraffes visit you poking their long necks through the windows testing if you like to share your food.
Free spirit spheres (Quallicum Beach, Canada)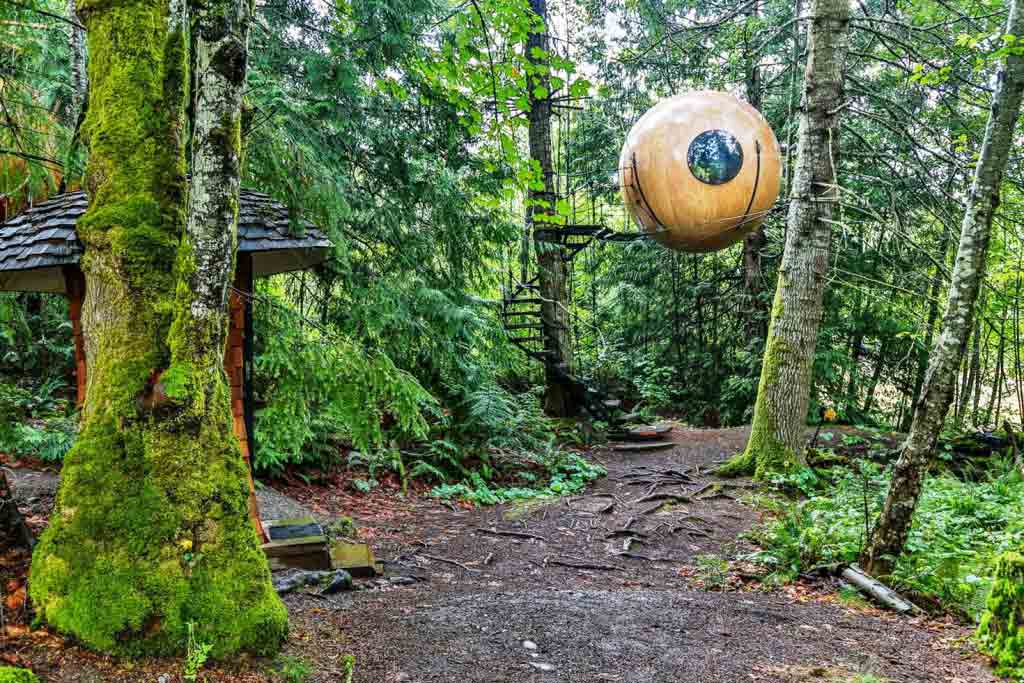 These tree houses considered to be an engineering marvel, are spheres that are handcrafted and suspended like pendants from a web of rope and sway gently in the breeze. You can book these tree houses for an overnight rental to give a wonderful experience to the spirit in us.
While staying at these unique hotels can sometimes test your guts, it goes without saying that booking a night at these hotels will give you unforgettable memories to cherish for a lifetime.