The capital as well as the largest emirate of the UAE, Abu Dhabi is inimitably exquisite, overwhelmingly customary, and splendidly modern. A special reason – consequently – is not required to make a visit to Abu Dhabi at any part of the year. But not making to Abu Dhabi this November is to certainly miss out on some of its major events – each of which is exceptional and depicts the emirate's multifaceted charm and character. Take a look at some of the splendid events that take centrestage in Abu Dhabi during the month of November.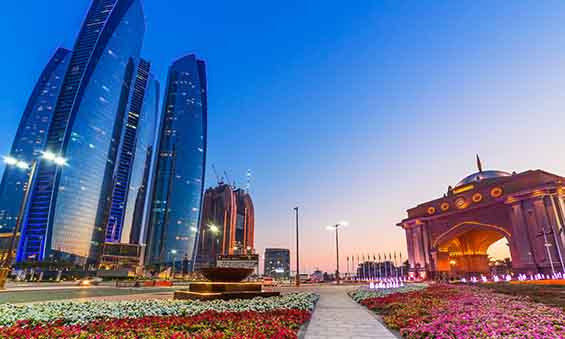 Formula 1 Etihad Airways Abu Dhabi Grand Prix
One thing that attracts an action-oriented visitor to Abu Dhabi is Formula 1, which is touted to be the Middle East's biggest sporting event. Held in the one of its kind, innovative motor-sport circuit – the Yas Marina Circuit on the mesmerizing Yas Island, this annual mega event will take place from November 21st to November 23rd. Besides pulse-pounding races, the Formula 1 tickets also cover spectacular entertainment activities.
Abu Dhabi Art 
In its sixth edition, Abu Dhabi Art Fair – from 5th to 8th November – will feature an awe-inspiring range of art works by extremely talented and emerging artists from across the world. Considered an inventive platform to celebrate the nation's cultural diversity, the event's highlight also includes interactive programs, workshops, exhibitions, and art talks. The venue is Manarat Al Saadiyat Cultural District.
Ya Salam Festival 
This incredible music festival, which already kicked off in September, will continue to enthrall you till November 23rd. A host of events, concerts, and entertainment activities form part of this mega event, which culminates with the After-Race concerts featuring performances by A-list music stars during the Formula 1 race weekend, such as Fayez AlSaeed, Tamer Hosny, and Mohammed Assaf.
ADIPEC
The Abu Dhabi International Petroleum Exhibition and Conference, more fondly referred to as the ADIPEC, is one of the world's top three oil and gas events, drawing thousands of exhibitors and visitors to its 20 plus pavilions displaying several innovative products. Celebrating its 30th anniversary in 2014, the ADIPEC – as usual – will serve as a perfect platform to build strategic business relationships while focusing on all facets pertaining to the energy business. It will be conducted from 10th to 13th November.
Abu Dhabi Classics Season
Ibn Battuta: The Voyager of Islam, as part of the Abu Dhabi Classics, will be a real treat for music lovers. Presented by the Grammy award winner – Jordi Savall, this unique concert will take you on a timeless musical journey that depicts the 14th century Moroccan explorer – Ibn Battuta's visits to countries in North Africa, Arabian Gulf, Europe, and Far East. It will be held in Emirates Palace Auditorium in November 20th.
Disney Beauty and Beast
Hosted by Abu Dhabi Tourism and Culture Authority in collaboration with du Live, this classic show is organized by Flash Entertainment at Du Forum on Yas Island from 30th October to 8th November. A potpourri of suspense, humor, and passionate romance, it has already been a huge success in Los Angeles, London, Sydney, and Tokyo, and is the first ever show presented by Disney in Abu Dhabi.