The Arab culture has always welcomed children and Dubai offers plenty of entertainment activities to indulge in for youngsters. If there are waterparks and other hyperactive activities for all water babies and sports lovers respectively. There are tamer options such as beaches and hotel pools to chill out in the hot weather. To enlighten their moods, an ice cream parlor is never too far to back them up. And if the weather is fine and warm, then the handful of parks and picnic spots are in plenty for kids to entertain themselves. If your kid is a bit older, then activities such as camel riding, sand boarding, and trekking trips to the famous Hajar Mountains or an overnight desert safari are available.
There are not many cities in the world which are bursting with entertainment. We can surely have a time of our lives in such cities. But you will have to admit, when it comes down to the entertainment to your kids, we hardly have any clue about what things to do in Dubai with kids. Well, you need not worry, because we have collated a list of kids activities in Dubai which you can indulge in which would make sure that not only you but even your kids have fond memories of Dubai. The list is endless, and it is certainly difficult to fit all the kids' activities in Dubai in just one article. There are so many fun things to do in Dubai with kids that your kid may be spoilt for choices.
1. KidZania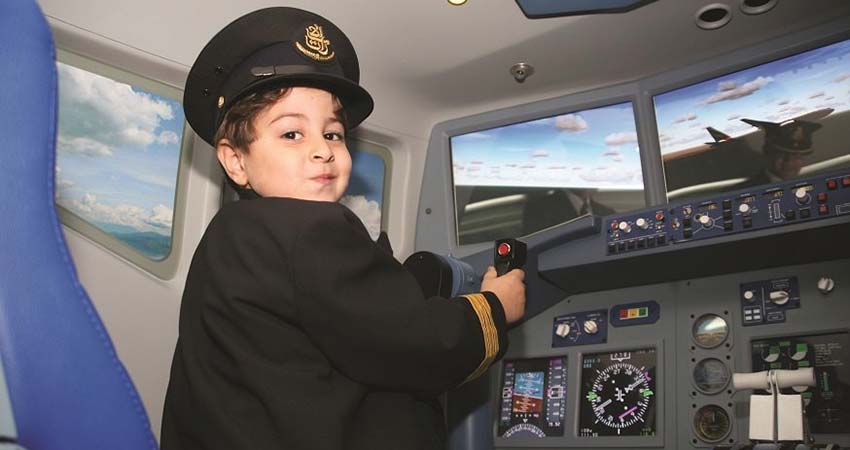 Let your kid experience something unique and special and move beyond Disneyland. One of the best things to do in Dubai with kids, KidZania became an instant hit among Dubai kids. Located in the Dubai Mall, the Kids enter this small sized city and try out various opportunities at any career which they want to try out – it could be a chef, fire-fighters, doctors, pilots, painters, beauticians, etc. It is wonderful to see your kid fit into a career role and assume their daily responsibilities. Children under the age of 2 years are given a free entry. Toddlers of the age group 2-3 years of age and adults are charged at AED 95 per kid, and any other child between the age 4-16 are charged at AED 140 per child.
2. Dubai Aquarium and the Underwater Zoo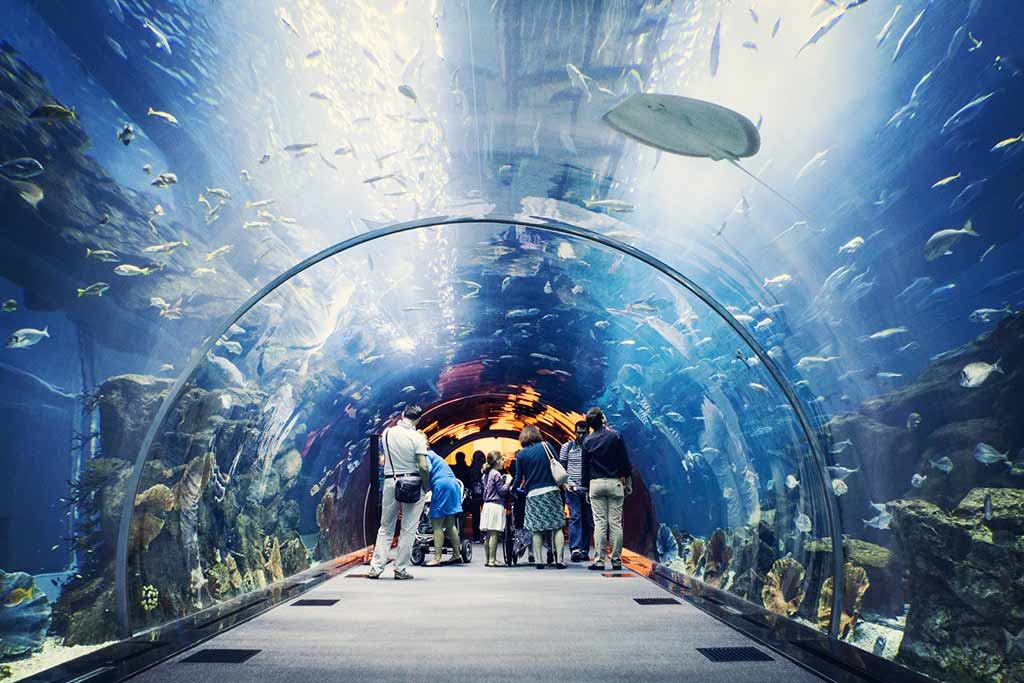 The Dubai Aquarium and the Underwater zoo are located in the Dubai Mall is home to the world's largest acrylic sheet displaying their awesome collection of fish, sharks and stingrays. If you stroll through the pedestrian tube, you can get a closer view of these marvelous sea creatures. The underwater zoo is located above the aquarium where you will encounter playful penguins, trained painting otters, and other interesting insects. If your little kid fancies themselves as the next crocodile Dundee, then the Dubai Aquarium has a king crocodile who weighs 750kg which is equivalent to 14 very big men and measures the length of 6 fully sized supermarket shopping carts. Your child is surely going to love this experience as it will be something totally new for them. Children under the age of 2 years are given a free entry. Children in the age bracket of 3-12 years of age are charged AED 55 per child and adults are charged at AED 70 per adult.
3. Sega Republic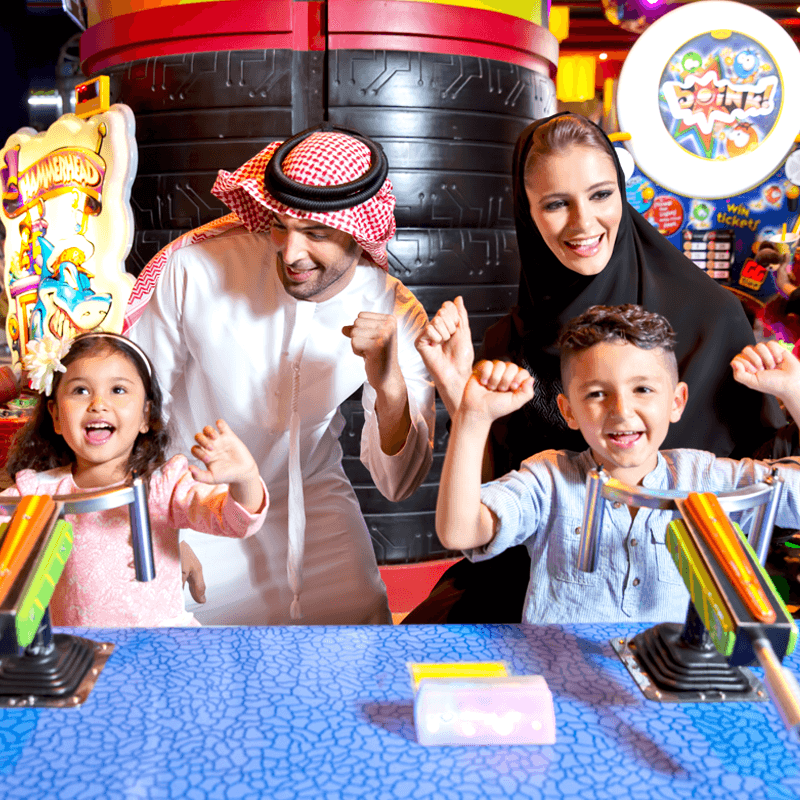 No matter no old you grow, the kid in you is surely going to love this place. So you can be rest assured of your kid loving this wonderful experience. Located in the Dubai Mall, it consists of two floors of endless rows of arcade games and theme park rides. There is also a gigantic indoor playground where kids compete with each other in a car simulator racing round. The area is fully supervised so you can breathe easy while leaving your child inside. You can get individual tickets for games and rides to enjoy a shorter playtime or take a power pass for an all-day entry for AED 175 per child. For a family of 4 members, the power pass would cost you AED 600.
4. Dubai Ice Rink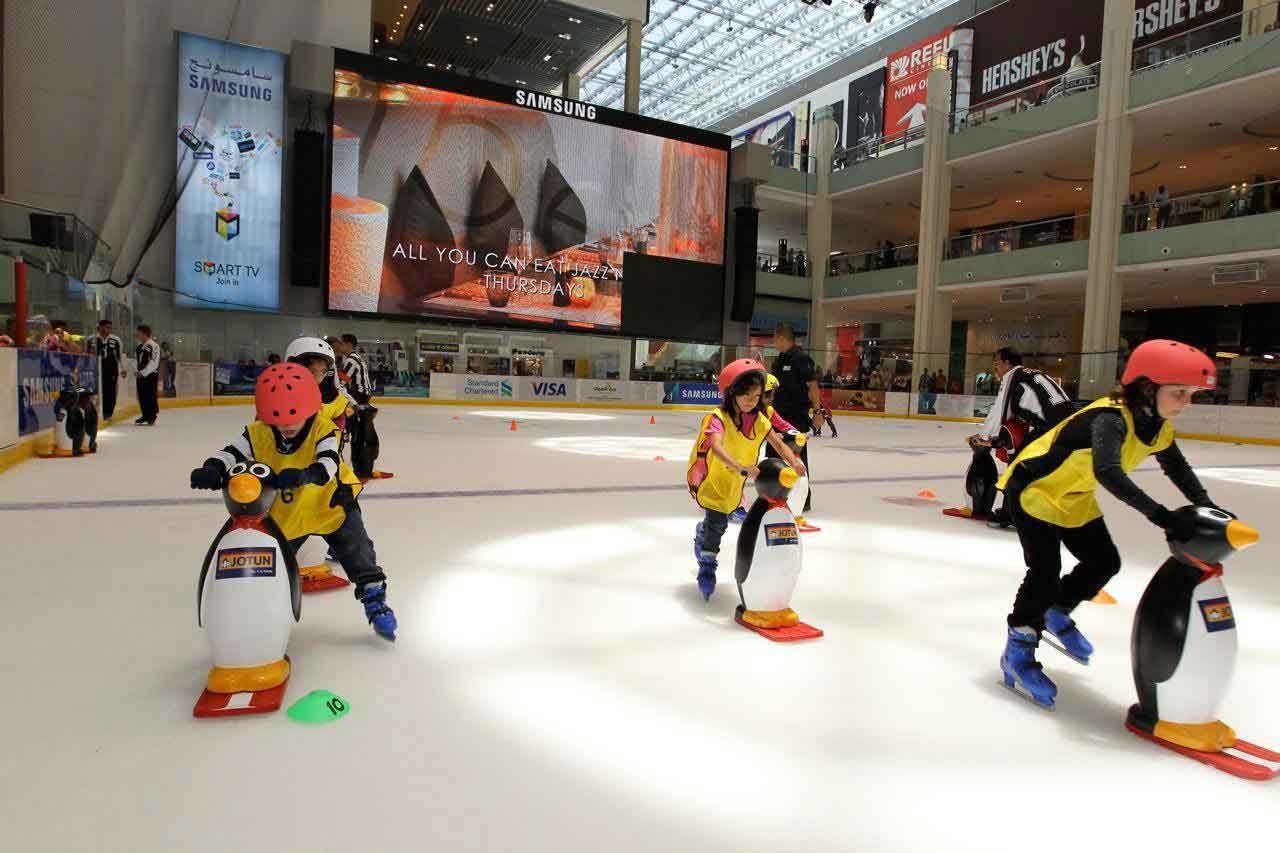 The perfect way to cool off your heels from the heat. And for your kid, the heat may be a bit too much to handle. Cool them off in the world's largest indoor snow park in the Dubai mall. One of the best things to do in Dubai with kids in the hot weather. With plenty of activities to indulge in like chairlifts, tobogganing, bobsledding, ski and snowboarding. There are penguins that have inhabited the place as their own. You can find everyone zipping around the ice in no time. For a 2 hour session, the charges are AED 55 per child. For children below 100 cm, the rate is only AED 25. Kids below the age of 2 are not recommended.
5. Dubai Fountains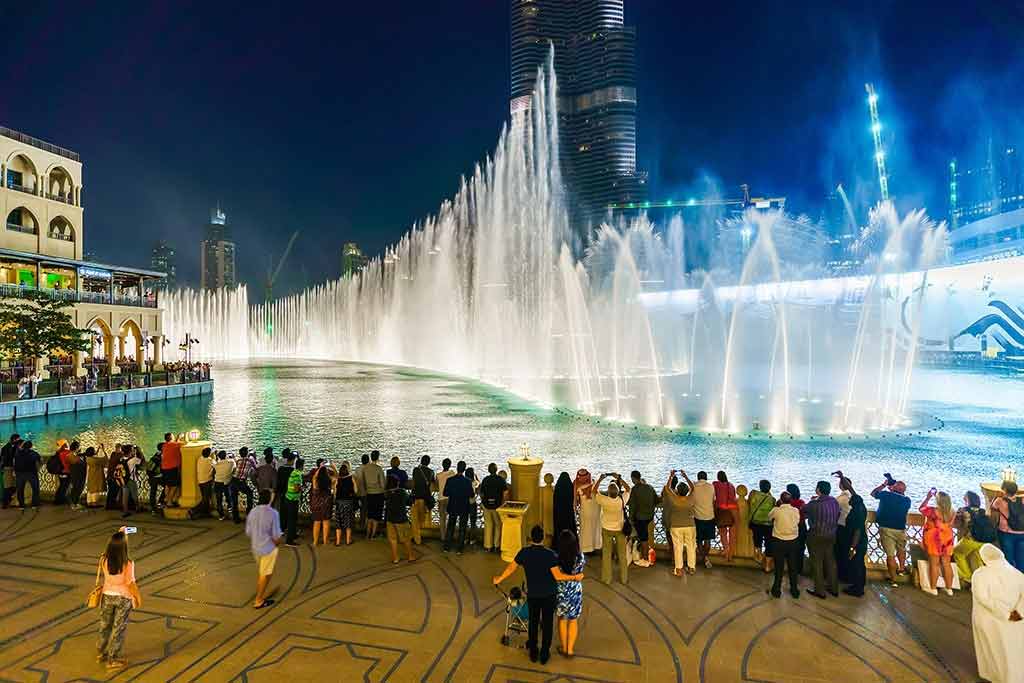 The Dubai Mall entrance greets all its visitors with this largest dancing fountain in the world. With the Burj Khalifa in the backdrop and set over a sizeable crystal clear man-made lake, the Dubai Fountains is surely going to entice all moods. The jet propelled fountains shoot water up to a height of 500ft in the air. Your kids would surely be overjoyed seeing these dancing fountains as they move up and down with a musical rhyme. The shows run every evening at an interval of 10 minutes every half an hour. There are two shows held during the day. The best part is that there is no fee for watching these majestic fountains. It is absolutely free.
6. Cinemas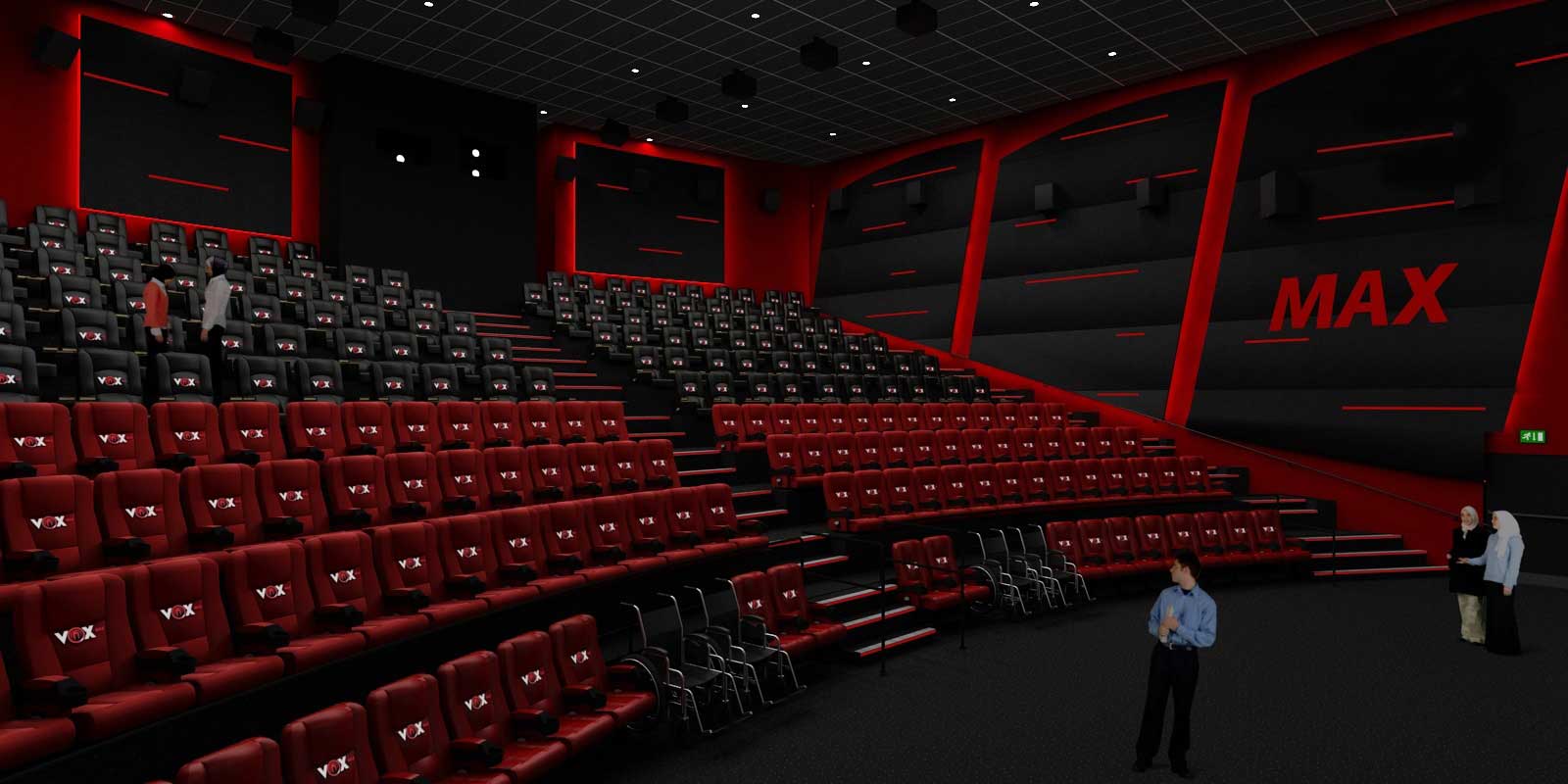 When it rains, the best thing to do in Dubai with kids is to catch a movie in one of the Cineplexes in the city. When the temperature soars to a scorching 50°C, then it becomes the only thing which you and your kid would love to do. The cinemas played are mostly in English and are ultra-modern. There are a lot of malls to choose from. There are no discounted prices for children; the average cost for a movie ticket should be around AED 35 per ticket.
7. Atlantis the Palm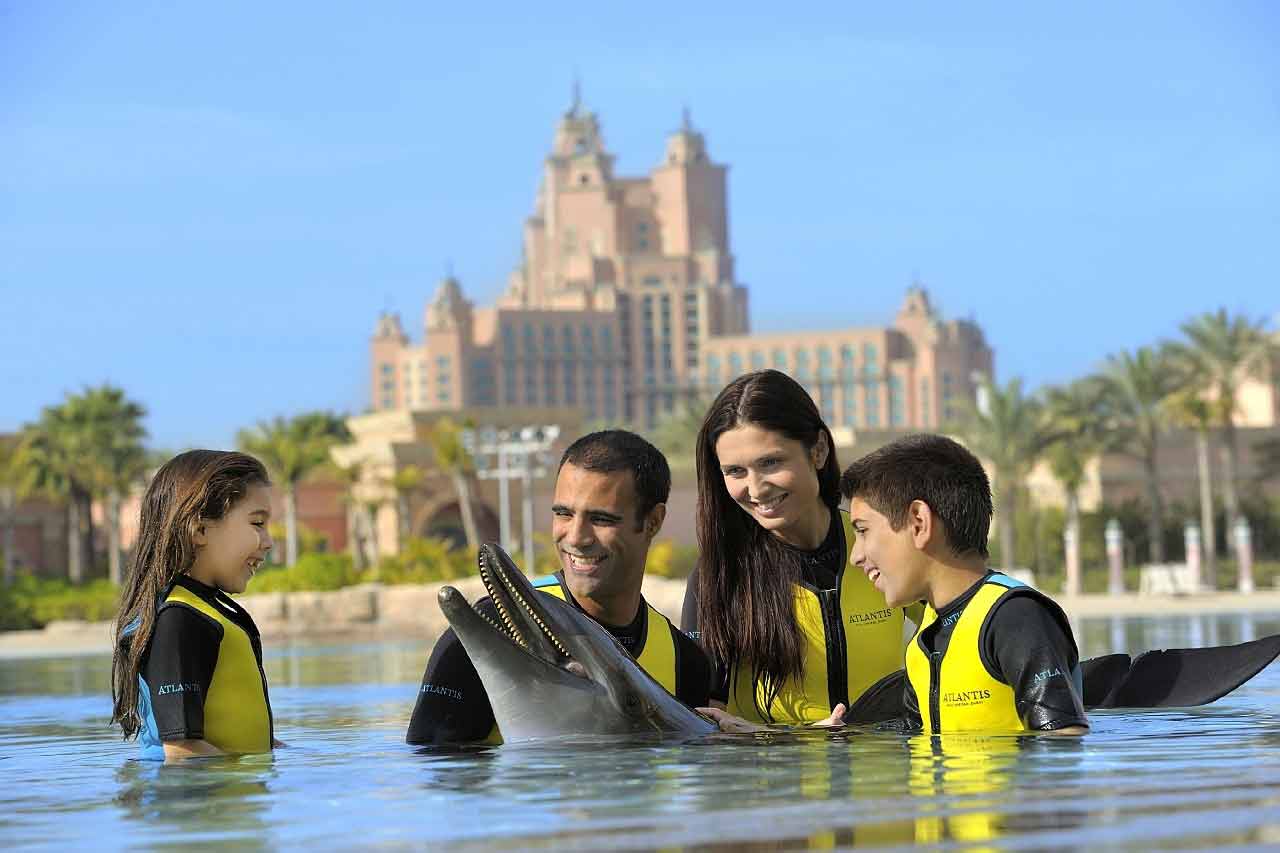 A holiday would be deemed incomplete without visiting a waterpark. And when you see the temperatures reaching almost near 50°C, then the waterpark is one of the best things to do in Dubai with kids. Cool off your heels in the Atlantis the Palm. Located on the tip of the Palm. There are several heart-pumping slides like the leap of faith which is a 9 storey drop and the Shark attack where you slide through the water passing through a shark lagoon. If you done with the rides, wind up your day with the mysterious Lord World of Atlantis – a deluxe aquarium with an awesome collection of sea life creatures. Your kid is definitely going to love this experience. The charges for the same are AED 180 for children below 1.2 meters and AED 225 for the adults. You can get a combo along with the aquarium for AED 215 for kids below 1.2 meters and AED 275 for adults.
8. The Desert Safari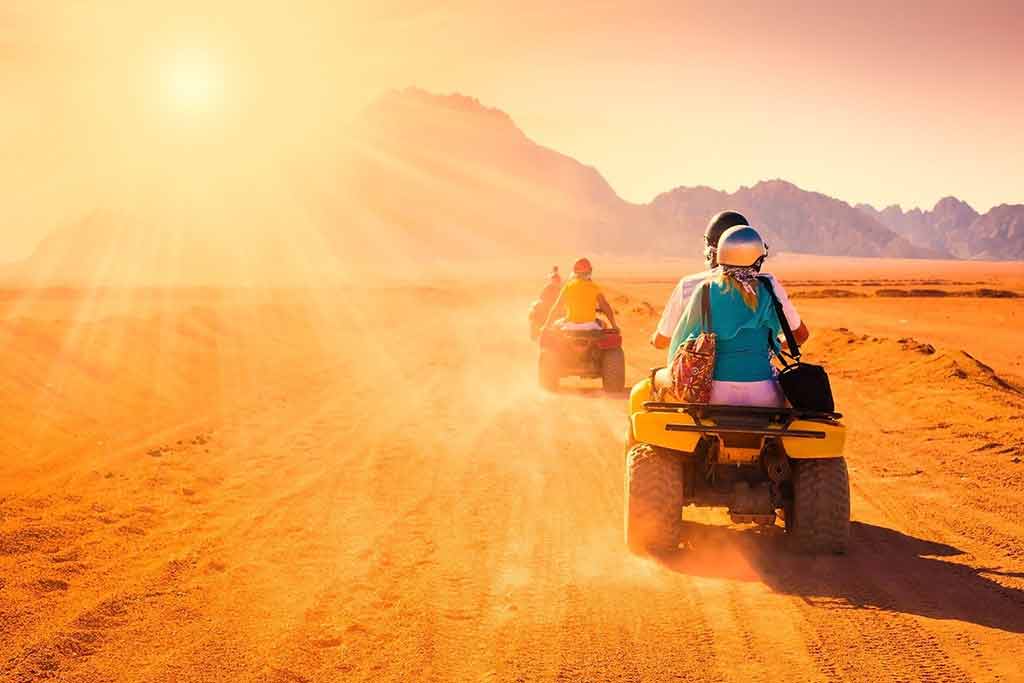 Whether you have no kids, small kids or big kids, this adventure is surely going to be a life-changing experience for young as well as for the old. This 4×4 rough terrain vehicle safari through the majestic Arabian Desert is surely going to give you and your kids several memories to cherish. There are numerous inclusions in the various tour packages which are offered by the tour operators. Usually, the tour ends with a traditional mouth-watering barbecue dinner and a spectacular Arabic dance. You can even go for camping with your little ones, but it is recommended to stay near the town in case you need to return back midway in the night. The charges would vary depending on the inclusions of your package. You should receive a pickup and drop off at your hotel or your accommodation site.
9. The Beach
You and your kid are surely going to love this wonderful experience along the Dubai coastline. With plenty of activities to indulge in, your kid is surely going to have a gala time. It is recommended as one of the best things to do in Dubai with kids. With the scorching heat touching 50°C. Let your kids cool off their heels at the beach. There are free and paid beaches. The paid beaches have plenty of features like sun lounges, water sports, and swim up bars. The free beach inclusions are burger joints, gelato counters, and an array of juice bars.
10. The Dubai metro ride
The metro is sure hit with kids. Blame it on the gold-domed stations or the driverless trains. The Dubai metro gives you and your kid a completely new experience of viewing the entire city of Dubai right from the malls to beaches to the man-made islands. Spread through the city of Dubai, you can get a train pass for AED 6. The toddlers are surely going to have an awesome time as they watch the city whizz past. It is recommended to avoid the peak rush hours so that you can enjoy the journey and not just each destination. This ride is definitely recommended as one of the best things to do in Dubai with kids.