The 46th National Day falls on December 2nd Saturday and the whole UAE is set for a long weekend off. If your plan is to snuggle into your couch and watch some television shows, we don't say the idea is bad, but our recommendation is to plainly dismiss it off, with a whole lot of things to see and experience around you. Now confused on how to make the most of these holidays? Leave this to us, we've already got it sorted out for you; simply take your pick from this list.
1. Check out Dubai's Newest Attractions: Dubai Safari Park, Dubai Frame, La Perle by Dragone & More
Burj Khalifa, Burj Al Arab, Dubai Mall, and Wild Wadi Theme Park – Dubai already has no shortage of attractions, so wondering what to check out now? It's not one, but many things to do in Dubai during holidays. In a span of just one year, Dubaiites have witnessed the grand opening of several world-class attractions, from Hub Zero, IMG Worlds of Adventure Theme Park, Dubai Parks and Resorts to Dubai Canal and the mind-boggling La Perle by Dragone held at Al Habtoor City.
That's not all, Dubai's most coveted projects like Dubai Frame is all set to open in a few days. What's more? The country's first-of-its-kind Dubai Safari Park has been scheduled to open on the National Day 2017. Surely, this long weekend offers the perfect chance to explore all of the new and up and coming attractions in the region, with the bonus that some of them including Dubai Parks and Resorts offer unbelievable deals on their entry pass.
2. Experience National Day Celebrations at its Best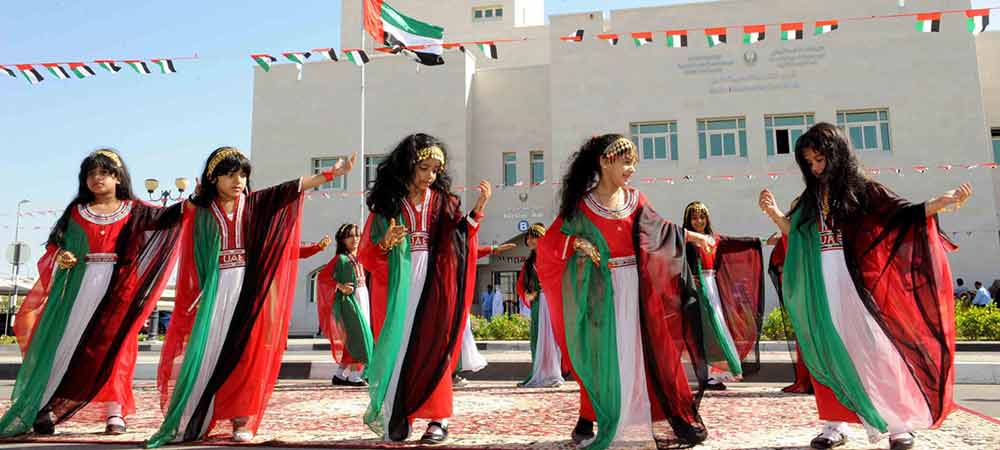 All over the UAE, the National Day is celebrated and enjoyed with a bang. If you wish to be a part of its unmatched fervor, there are numerous venues and of course a myriad of ways with which you can immerse in the festivities. Some of the most recommended options are:
See special fireworks in eye-striking patterns and displays, held across Dubai and Abu Dhabi
Cheer hard as part of Yas Marina Circuit's National Day Colours (National Day activities)
Look out for National Day Carnival at City Walk
Head over to venues like Dubai Mall, Mall of the Emirates, or The Beach to spectacle National Day Arabic Concerts
Enjoy unique National Day celebrations at Global Village
Special National Day Celebrations at Emirates Palace
3.Step into KYGO Live in Dubai!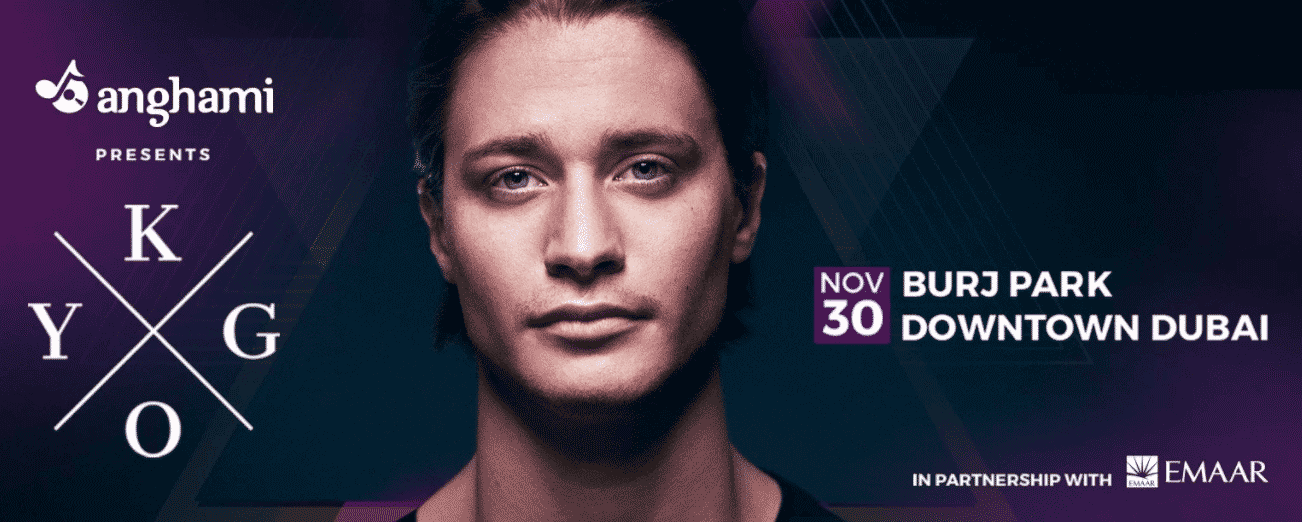 For music lovers, probably the best way to kick off the National Day celebrations is by watching the incredible show of Kyrre Gørvell-Dahll – an internationally recognized Norwegian musician and DJ who is more popularly known as Kygo. So come to Burj Park beneath the world's largest building, Burj Khalifa on November 30th and see him performing live. It costs AED 395 for regular tickets and AED 850 for VIP tickets.
4. Give a Touch of Humor to your Holidays with Stand-Up Dubai

With this refreshing comedy event, add some sidesplitting moments to your National Day festivities! Head down to Tribeca at JA Ocean View Hotel on December 4th and catch up with the London-based stand-up comedian Aurie Style and Judi Love – a popular comedian and actress. Certainly, you can expect to be regaled with a generous dose of fun, laughter and entertainment during this distinct show. The ticket price is AED 80.
Book your Ticket: standupdubai
5. Join Sporty Fun & Adventure as part of Dubai Camel Race & Emirates Airline Dubai Rugby Sevens

Are you a sports enthusiast? Be sure not to miss out the region's most awaited sports events: Dubai Camel Race and Emirates Airline Rugby Sevens. Held at Al Marmoom Camel Racetrack on December 1st, Dubai Camel Race will see thousands of expertly trained camels from different breeds contesting for prizes worth whopping amounts. The best thing is that its entry is free for everyone.
When it comes to Emirates Airline Rugby Sevens, it draws massive crowd with its eclectic ambience, heart-racing rugby actions, and of course, high-end entertainment accompanied by music concerts and amazing contests. Kids under the age of 12 can enjoy a free admission and all others will have to pay a fee of AED 300 to AED 400 to gain entry.
6. Consider a Day Trip

Agreed, there are thrilling theme parks, mindblowing shows, and awesome shopping options to explore. But if you wish to escape from the emirate, why not take a peek at our best weekend getaway suggestions for inspiration. Handily, all of the UAE's emirates are well placed, allowing for a multitude of amazing excursions and activities. For instance, venture to the capital city of Abu Dhabi to discover its astonishing cultural and modern sights including the recently opened Louvre Abu Dhabi Museum.
Further, go on a thrilling red dune safari, take part in Ras Al Khaimah's Wintermania Carnival and Funfair, and enjoy a short trip to scenic Al Ain or culturally rich Sharjah and Ajman. You can even opt for a long road trip leading to Fujairah, Liwa Oasis, or Oman's Khasab / Dibba.
7.Fly to a New Destination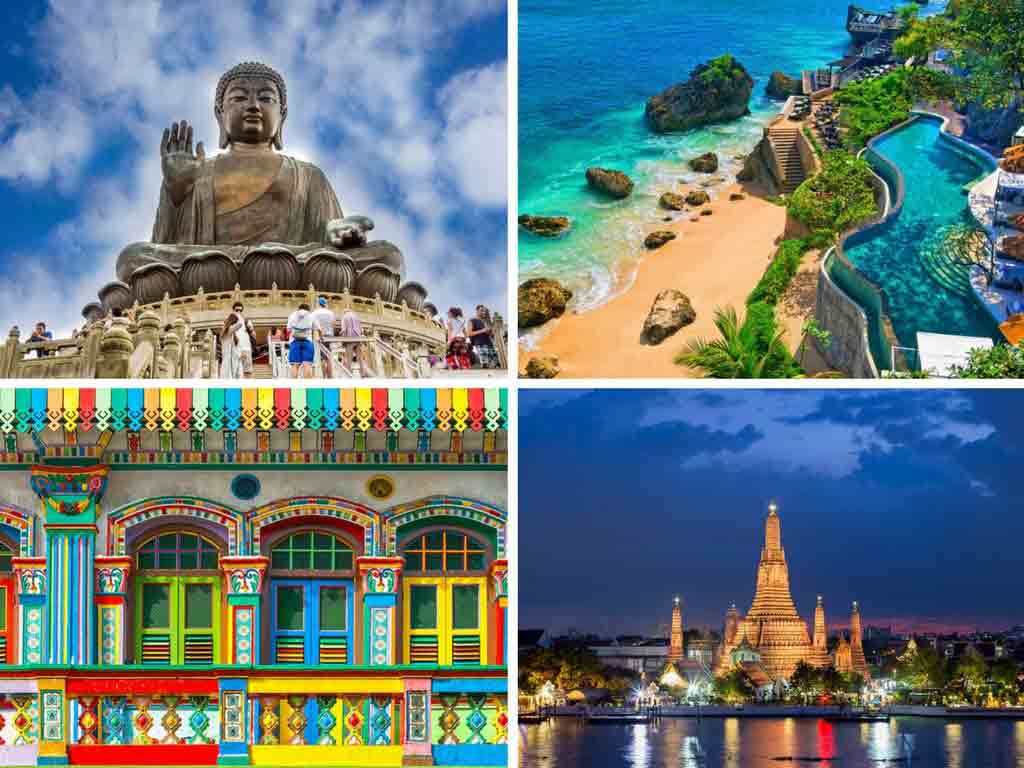 With many service providers offering attractive deals and last minute promotions on all-inclusive holiday packages, the National Day weekend is the best time to discover a new or exotic location. From Hong Kong, Singapore, and Bangkok to Georgia and India, there are many amazing destinations you can consider to fit into your three-day mini break, which usually covers accommodation, sightseeing, and airport transfers.
8. Explore the UAE's Hidden Treasures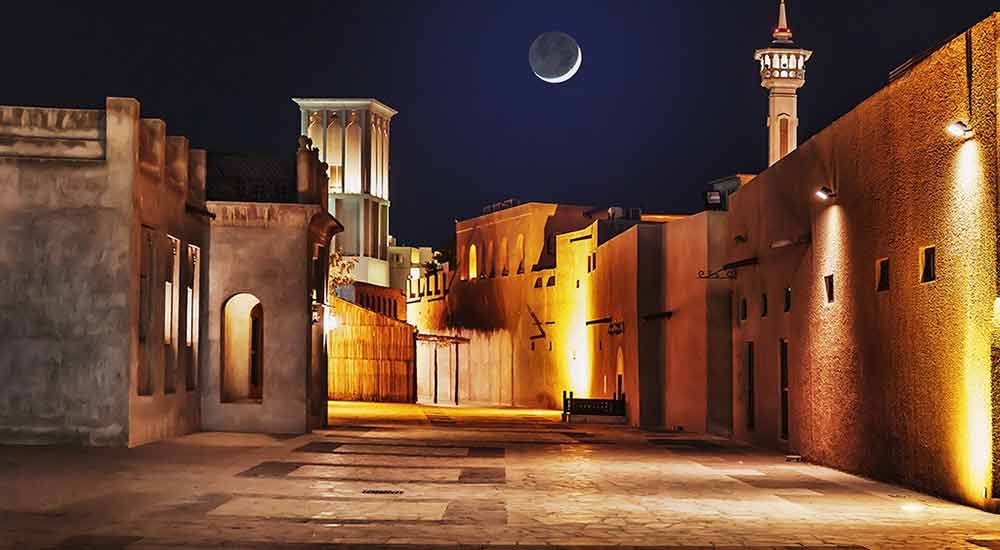 If you wish to ditch the usual touristy attractions or skip all National Day crowd, head over to some of the region's off-the-beaten-track gems. Step back in time at Old Dubai's Bastakiya Quarter or visit the quaint Hatta enclave for a refreshing slice of Emirati traditions and past. For families with kids, a not to miss out during National Day holidays is Heritage Village located in Shindagha area. Featuring Emirati cartoon impersonators, shows based on folklore, and a workshop on doll making with recycle materials, this cultural attraction is sure to excite your little ones.
9. Indulge in Exciting Water Activities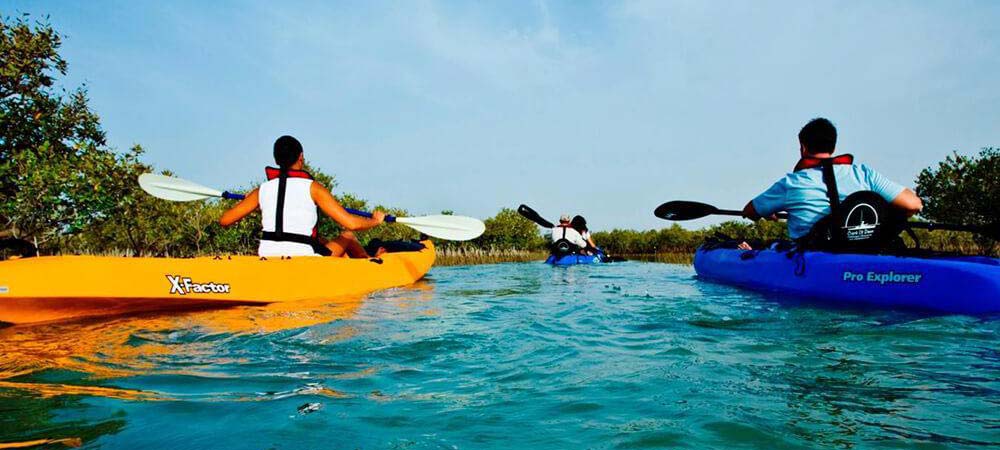 Whether you're an adrenaline junkie, outdoor enthusiast, or water sport aficionada, National Day holiday is the best time to try your hands in many exciting activities, with cool salubrious weather and excellent facilities. Take a kayaking tour along Abu Dhabi's stunning mangroves or head out on Dubai's water to enjoy such thrilling activities as Stand Up Paddle, Parasailing, Banana Boat Ride, and Jetovator ride.
10. Do Something Mysterious & Non Touristy

Lastly, this is our suggestion for those who wish to do something unusual by exploring the UAE's mysterious and spooky side. Got excited? Then during the upcoming holidays, find your way to discover some of the country's most haunted places, such as the ancient fishing village of Jazirat Al Hamra, strewn with several mysterious legends; and Al Qasimi Palace in Ras Al Khaimah, which has remained uninhabited for the past 25 years reportedly due to paranormal incidences.
With these amazing options covering brand new attractions, culinary trips, traditional shows, and exciting events across the UAE, be sure to get out and experience the unmatched gusto of the UAE National Day!