So a trip to Dubai – to do or not to do? Surely it's all too expensive? You've read all the blogs out there on how expensive Dubai is and you're wondering if perhaps somewhere cheaper might not be a better idea for some family fun. Well, we say no, you're way wrong there and we can prove it to you. Here are several absolutely (that means no hidden subtext) totally free things to do in one of the world's most expensive cities, the elegant Dubai.
1. Here's How You Get Free Internet!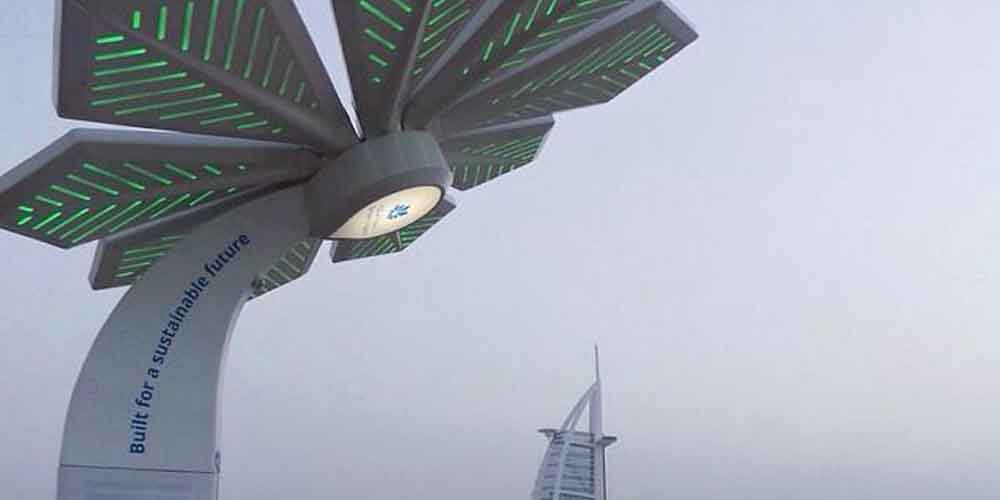 Staying at a place that's too tight-fisted to offer free net service? Never mind. Locate all the Smart Palms in Dubai – these are stations that allow you to charge your cell phones and surf the net for free. Why pay when you can enjoy for free and grab a drink from a nearby stall too? Check out Smart Palms at Zabeel Park and other locations on www.smart-palm.com.
2. Pay For One Ticket And Get The Other One Free



Got a free evening and want to catch a movie? Sign up for Du Mobile or Etisalat services, and you get a lot of stuff for free. For example, if you buy a full price ticket for the latest flick at Reel or Vox Cinemas, as a Du Mobile or Etisalat customer you'll get a full-priced ticket fully free. Check your provider for more details.
3. Grab A View Even Better Than What Burj Khalifa Offers



The Burj Khalifa is a mere 829 meters high, but the Jebel Hafeet peak is all of 1,249 meters tall. Why pay for the privilege of standing on a crowded observation deck to get a view of Dubai? Just trek up the mountain and get the same, if not a better view, without spending a dime. The Jebel Hafeet is the UAE's highest peak; this way, you benefit from the exercise and wonderful views all the way to the top as well.
4. Enjoy All The Rides At The Aquaventure Park For Free!



How can that even be possible? Well it is. If it is your birthday week and your ID card or passport proves that, then you get to ride the world's best water slides for free, for a day. The Atlantis Aquaventure Park is one of the most advanced water parks in the world. Enjoy your free rides and let your friends pay for theirs.
5. Enjoy A Comedy Night For Free



Get to Tr!beca Restaurant + Bar in JA Ocean View Hotel, Dubai Marin for a free fortnightly comedy night. UAE comedian Dave Marosi hosts this special night to keep the residents of Dubai smothered in giggles – just for two days a month. The best of all free things to do in Dubai!
6. Enjoy A Free Night At The Races



Don't worry about paying entry fees or extra for grandstand privileges. Just watch the Dubai World Cup from the privileged Meydan Grandstand to watch the Thursday night races. These are usually free to watch towards the end of the March Carnival finale, Dubai's horse-racing extravaganza of the year.
7. Enjoy A Free Tour Of Great Museums



Don't bother shelling out Dhs3 for the Dubai Museum. Just head out to the Al Fahidi Historical District where a whole lot of fantastic museums are totally free. There are individual museums housing paintings, artifacts, sculptures and more that depict the UAE's dependence on horses and camels. Then there's the coin museum and the coffee museum – all filled with wonderful historical observations.
8. Enjoy The Dubai Fountain For Free



The spectacular light, music, and water show is totally free, as the Dubai Fountains are located just outside the Dubai Mall. You get a ringside view from there. The Dubai Fountain puts on shows 4 times a day, but the best one is at dusk, when the colored lights light up the Burj Lake
9. Enjoy Dubai's Wonderful Parks



For a desert, Dubai has an amazing number of parks, each with lush landscaping, picnic areas; kids' play area with parallel bars and everything. Check out the best of them all, the Al Barsha Pond Park in Al Barsha. This park has a designated jogging track, pull-up bars, rowing machines, and sit-up benches as well.
10. Get Up Close To Killer Sharks



Check out the killer sharks of the Dubai Aquarium totally for free, without paying a penny. In the middle of the Dubai Mall is a huge acrylic sheet behind which swim more than 30,000 marine creatures, including 400 plus sharks.
11. Get A Whiff Of Old Arabia



If you hanker to see what Arabia was like before, take a trip to the Madinat Jumeirah, where ancient Arabian architecture and traditions have been replicated. You'll find buildings with glorious vaulted ceilings and canopies made of fabric in the old style. The Madinat Jumeirah has its own private canal which you can cross on an abra (water taxi).
12. Explore Old Dubai
Explore the incredible souqs in the Bur Dubai and Deira regions on the opposite sides of the Dubai Canal. You'll find carpets and pashmina shawls in Bur Dubai, while Deira is famous for its gold, perfume and spice souq. Walk up and down the old Bastikaya Quarter and enjoy some original Iranian fare from a hawker's food stall.
Conclusion
As you can see, there's a lot to see and do in Dubai for absolutely zero investment. All you need is to look and you'll find many more things to do for free, that you'll actually wonder if you're in one of the world's most expensive cities.