Abu Dhabi is all set to beat Dubai as the piece-de-resistance in the UAE traveling scene. Abu Dhabi already has its share of mesmerizing attractions such as Yas Water World, Ferrari World, and the Abu Dhabi Desert, Al Ain, the Liwa Oasis and many more. With the addition of the Louvre Abu Dhabi and Guggenheim Abu Dhabi and several other brand-new attractions, Abu Dhabi is all set to become the next top hot spot in the UAE for travelers across the globe. So why wait? Hurry and book your tickets for Abu Dhabi now and enjoy some of the most fabulous things this grand old city has to offer.
1. Louvre Abu Dhabi

Saadiyat Island, Abu Dhabi's cultural heartbeat, is all set to unveil its biggest and brightest stars. The Louvre Abu Dhabi is all set to launch open its doors to the public on November 11th. The Louvre Abu Dhabi will literally transform the city into the UAE's cultural and artistic hub. Saadiyat Island has already become a tourist haunt, with art lovers visiting the exhibitions of the Manarat al Saadiyat and the UAE Pavilion next door. However, once the Louvre Abu Dhabi opens, it'll become the biggest center for art in the East and one of the best upcoming attractions in Abu Dhabi.
The Louvre will house a multitude of artworks, many owned by the museum and many loaned by 13 major French houses of art, including the Louvre Museum, the Musée d'Orsay and the Centre Pompidou in Paris. The Louvre will open with a display of 700 exhibits in all, which will include a self-portrait by Vincent van Gogh and Monet's La Gare Saint-Lazare. People will also have the pleasure of seeing Leonardo da Vinci's enigmatic La Belle Ferronniére, which will be the first painting by Da Vinci to be exhibited in the Middle East.
The immensely glorious architecture was designed by the Pritzker Prize-winning architect Jean Nouvel. We cannot wait for the Louvre Abu Dhabi to open its doors, and to enter the amazing building and feast our eyes on the incredible artworks, the famed architecture and the collection of rare objects that'll be on display for all to enjoy.
2. Guggenheim Abu Dhabi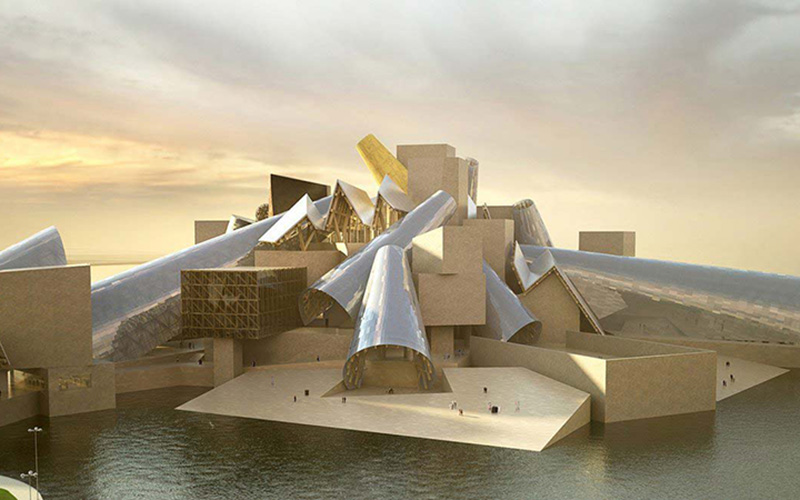 Saadiyat Island's second biggest star that's yet to unveil its glorious face is the long-awaited Guggenheim Museum. The museum is being constructed on a space of 320,000 square feet; it is considered to be the biggest facility in the famed Guggenheim Foundation's museums. The Guggenheim Abu Dhabi's reputed architect Frank Gehry has designed a number of exhibition galleries, a conservation laboratory, a center for contemporary Islamic culture and a research space at the Guggenheim Abu Dhabi.
The central feature of the museum will be its huge glass atrium, with four enormous galleries distributed around it on four levels, connected by glass bridges above. The Guggenheim will be armed with 13,000 square meters of gallery space, with further exhibition space provided by eleven cone-like structures, in each of which visitors can admire site-specific artworks by leading contemporary artists.
The Guggenheim will also have an educational center and a 350-seat theatre where people can attend various educational and performing arts programs including lectures, panels, music recitals, theatre productions, film viewings and more.
3. Abu Dhabi Aquarium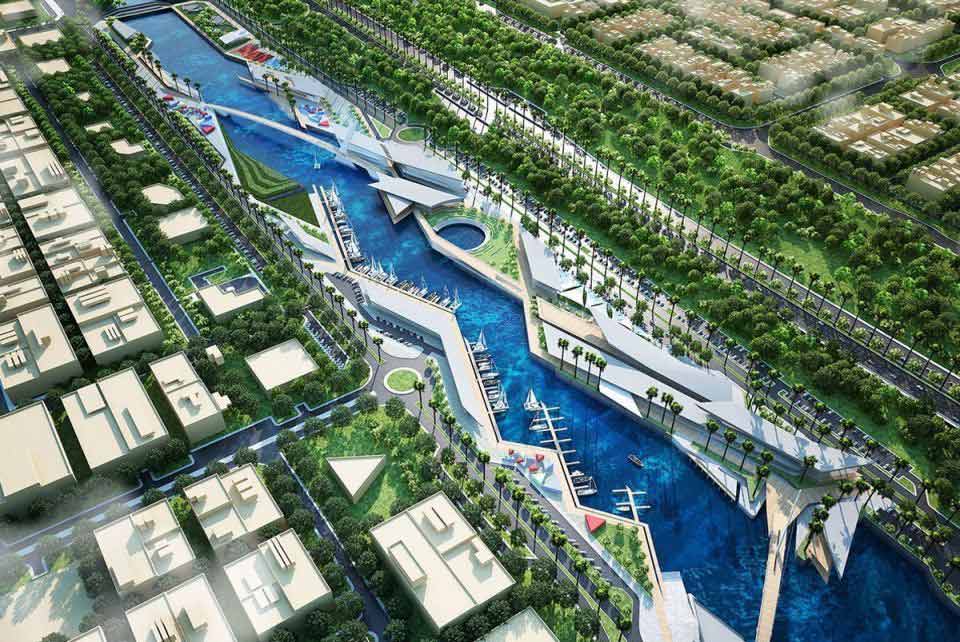 If you've been raving about Dubai's Underwater Zoo and Aquarium, you'll soon have something even better to rave about! Abu Dhabi is all set to unveil the largest aquarium of all time in the Al Maqtaa area that will beat the current one in Dubai. The Abu Dhabi Aquarium will be part of a new development that is being built on an area of over 150,000 square meters. Al Qana, as the new development will be known, is to feature a 98-berth marina where the rich will park their mini yachts, a cinema, a dedicated indoor and outdoor sports area, cafes, restaurants, and numerous cycling tracks, apart from several low-rise furnished apartments for rent. Al Qana will stretch for 2.4km along the Al Maqta Canal, flanked by the blue waters on one side and lush landscaping on the other. Al Qana is costing the state Dhs850 million, but the epic views and the increased tourism that'll result from the new development will be well worth it. Al Qana is expected to be completed in the second quarter of 2018.
4. Abu Dhabi Mall at Al Maryah Island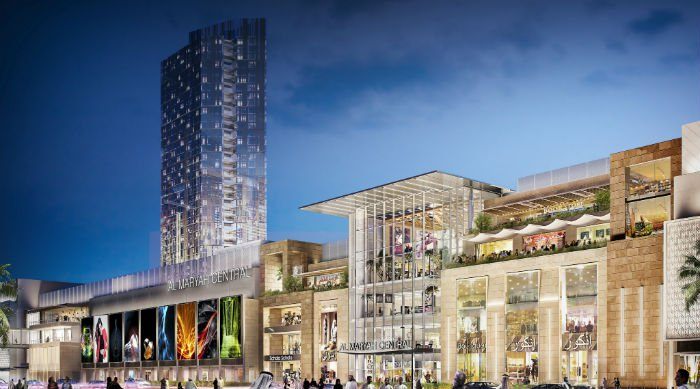 Al Maryah Island has firmly entrenched itself as Abu Dhabi's new business hub, where many international businesses maintain their offices. Al Maryah Island has several splendid skyscrapers that add intrigue and mystique to its skyline, to which a brand new architectural marvel will soon be added – the Abu Dhabi Mall. This gorgeous new mall will house more than 400 retail outlets housing the best brands from around the world. It'll also have a comprehensive health club, along with 145 cafes and restaurants that'll provide a true gastronomical excuse for tourists to visit the mall. The Abu Dhabi Mall will be one of the top new places to visit in Abu Dhabi.
5. Warner Bros. World Abu Dhabi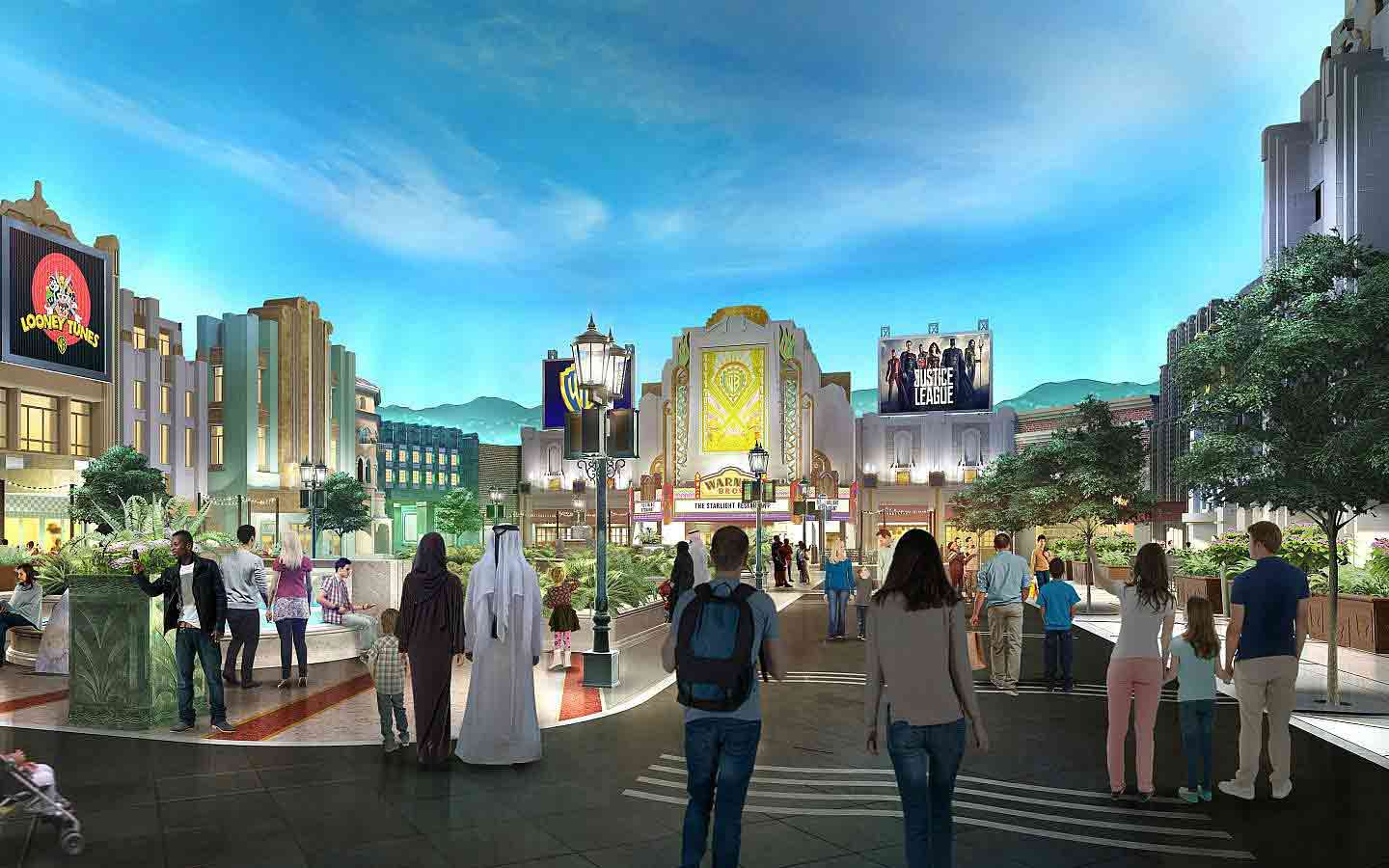 Warner Bros., Abu Dhabi is under construction and will be complete in the coming year. The theme park will be divided into six theme-based sections such as Dynamite Gulch, Gotham City, Cartoon Junction, Metropolis, Bedrock, and Warner Bros Plaza. Young and old kids will love the rides based on characters such as Hanna-Barbera, Batman, Superman, Looney Tunes, Harry Potter and others. Plus, there'll be a number of restaurants, plus theaters for live shows and so much more. We cannot wait for it to open so that we can let our inner child full rein to enjoy the fabulous rides. When this mega theme park is ready to launch, it will be the cynosure of all eyes; it will be one of the best attractions in Abu Dhabi ever.
Conclusion
The Louvre Abu Dhabi is all set to open on November 11th, 2017, followed by the Al Qana development and the new aquarium in Q1, 2017. The other attractions will open their doors one by one after this, creating a series of bright splashes in Abu Dhabi's cultural skyline. Start planning your vacation in Abu Dhabi early on so you'll make it to these fabulous attractions as they open. As always, the entire city will celebrate when the Louvre and the other attractions become public. Be part of that unique vibe, and share in the pride of a people who are proud to present such masterpieces to the delectation of the world!