Due to its breathtaking climate and amazing destinations in the neighborhood, Bangalore has no dearth of places to take a road trip. However, the pitiable conditions of the roads near the city will kill the zeal of going on a road trip. Yet, there are many destinations in close proximity to Bangalore which you can choose for your next road trip. We have compiled for you some weekend escapes from Bangalore that not only enable you to soak up scenery and marvel at exceptional sights but also assures you of a memorable road trip. Explore those places from below written article. Visit EaseMyTrip.com to book cheap Bangalore flight tickets
Nandi Hills – 70 KM away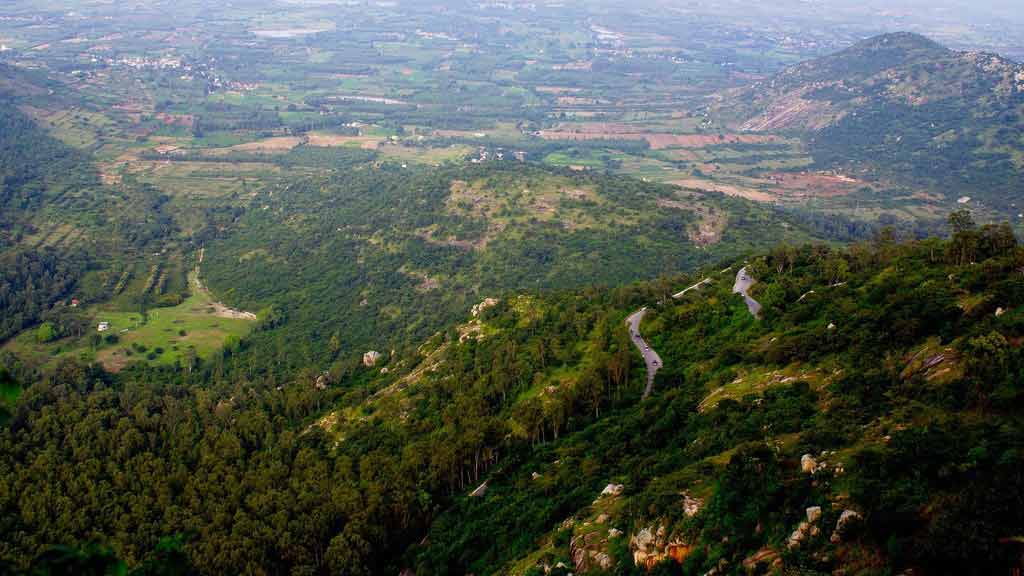 It is a popular destination to go on a road trip from Bangalore. Placed at an altitude of about 1,450 meters from the sea level, this popular hill station was the erstwhile summer retreat of Tipu Sultan. Expect to see here undulating verdant hills that bound the mesmerizing Amrit Sarovar Lake. Its perennial forests shelter several unique wildlife species. One can enjoy here a number of activities like paragliding and trekking through several trails. Mountain biking or motor biking is one of the newly initiated adventure sports of the region. The road is in good condition but avoid traveling during rains as it might be slippery on the hills.
Get here via taking NH 7, State Highway 9 or SH104, which is a bit longer route
Be sure to see: Tippu's Summer Palace, Gavi Veerabhadra Swamy Temple, Secret Passage, Yoga Nandeeshwara Temple, and the serene Brahmashrama.
Ramanagara – 49 KM away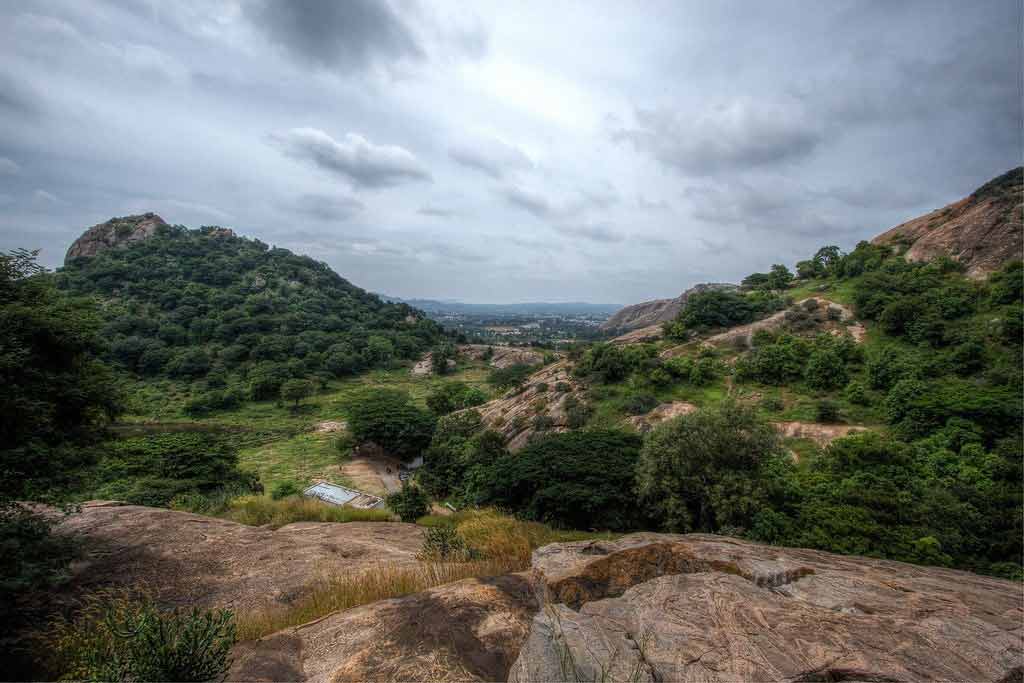 Do you remember the legendary Ramgarh scenes of Gabbar Singh in film Sholay? Ramanagara is the place, where these scenes were actually shot. Filled with rugged mountains and valleys, the place is extremely beautiful. Just 55 minutes away, it is also one of the most convenient and nearest day trips from Bangalore. So be sure to add this rocky destination on your list of must-visits when you're in Bangalore.
Get here via SH-17 which connects Bangalore with Mysore
Be sure to see: Janapada Loka, Channapatna, Kharkhaane Bande, Mekedaatu, and Kanva Reservoir
Bheemeshwari – 105 KM away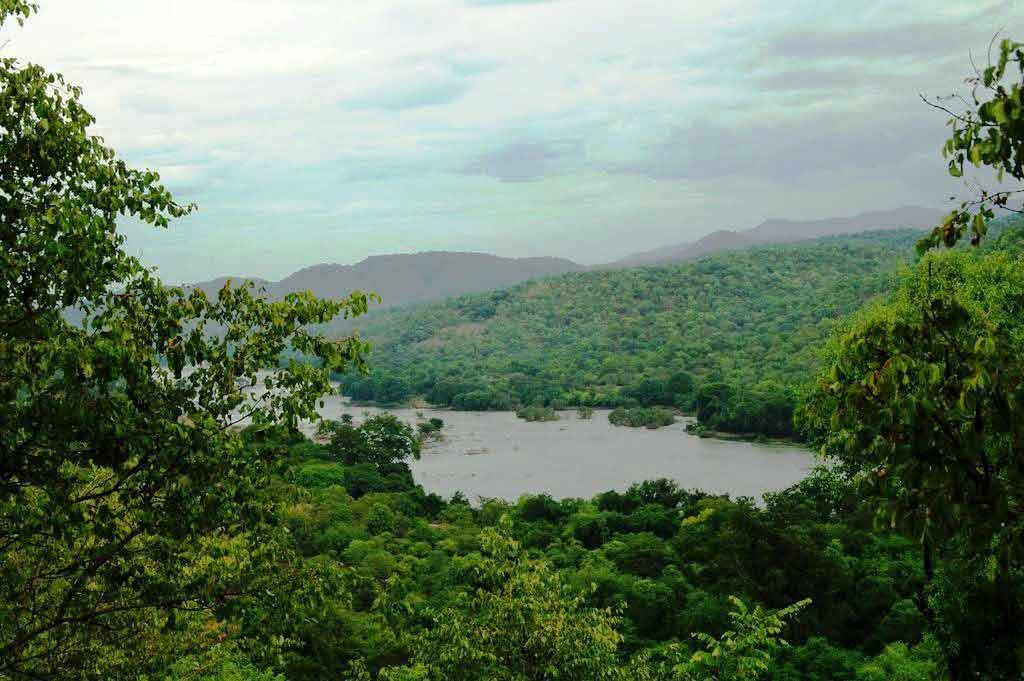 Bheemeshwari is an amazing camp site offering a wonderful mix of adventure and nature. The adventurous jungles and the serene nature may enthrall you. The place is located just 105 km away from Bangalore and offers a memorable road trip experience. Staying amidst the unparalleled natural beauty can enhance the fun of your journey. Enjoy here a wide range of adventure activities like Burma Loops, Elephant Ride, Zip-Line, Rappelling, Kayaking and Coracle Ride.
Get here via Kanakapura Road
Be sure to see: Bheemeshwari Wildlife Sanctuary, Cauvery Fishing Camp, Galibore Fishing Camp, and the beautiful picnic spot at Sangam, which is the meeting point of Arkavathi and Cauvery Rivers.
Anthargange – 70 KM away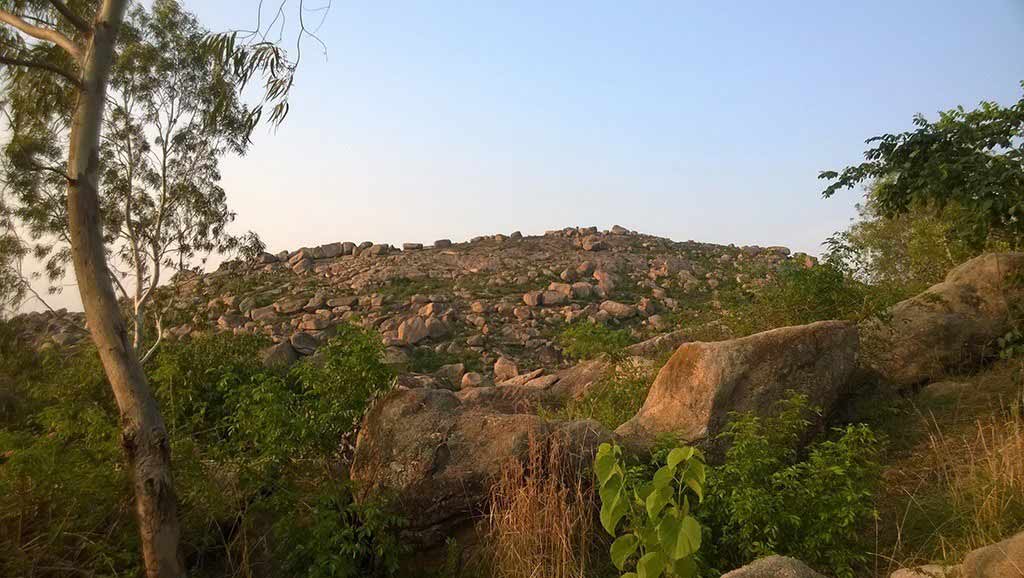 Anthargange is another gorgeous rocky hill range, which you can visit from Bangalore. A small ride from Bangalore will take you to the land of immense natural beauty and rugged hills. You can find here many caves created due to the small rocks. It is also an ultimate place for adventure-based team programs. All these make this place a must-experience slice of Karnataka. Take National Highway 4 to reach here while enjoying a road trip from Bangalore.
Get here via NH4 or SH95
Be sure to see: Anthargange Caves, natural springs, and several ancient shrines that dot the region
Ranganathittu – 140 KM away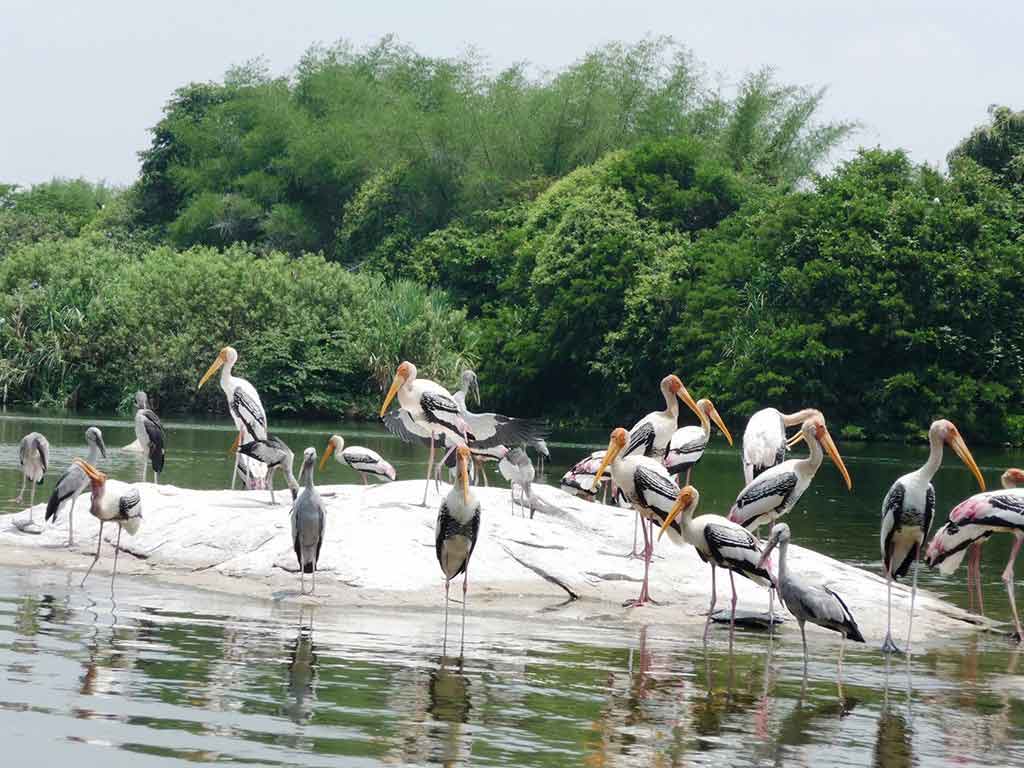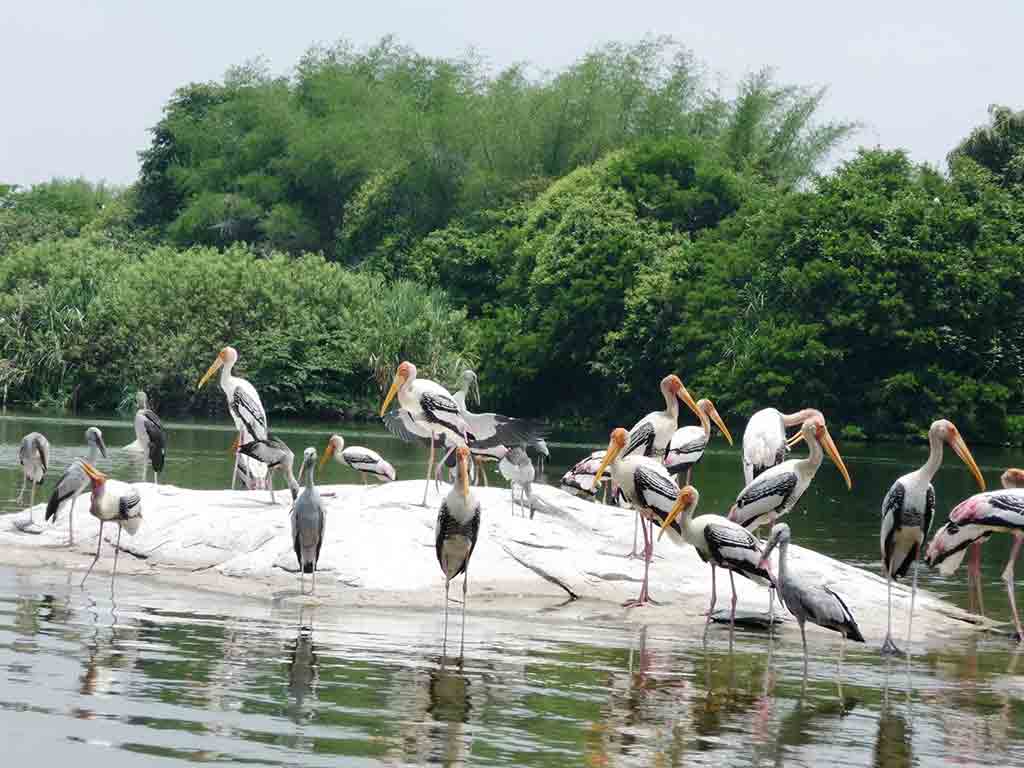 Ranganathittu is a thriving breeding and nesting land for numerous reptiles, mammals, and migratory birds that flock here from places as far as North America and Serbia. It makes an ideal getaway, if you're looking to take a short break from Bangalore's urban intensity. Named to honor Sri Ranganatha Swamy, this bird sanctuary is a perfect retreat for nature and bird lovers. In a charming environment, they can encounter with several species of beautiful birds.
Get here via SH 17
Be sure to see: Ranganathittu Bird Sanctuary
Mysore – 140 KM away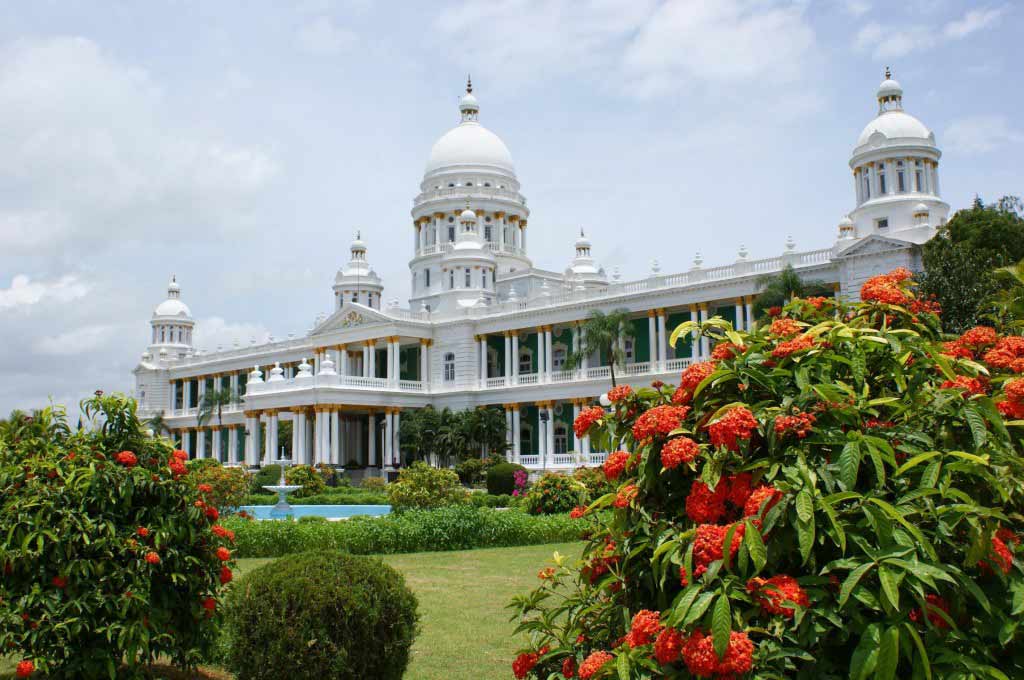 One of the most tiring trips from Bangalore, a visit to Mysore is nonetheless enchanting. A journey through the State Highway connecting the two cities unfurls some great views thus providing you with refreshing experience. On arrival at Mysore, you will get the chance to explore the heritage charm of the city. Combined with some majestic palaces, intriguing museums, scenic attractions, and superb dining choices, Mysore is sure to enthrall you. In fact, a three-hour drive ride down from Bangalore to this fascinating destination is well worth the trip.
Get here via SH17 through Mandya or Kanakapura
Be sure to see: Mysore Palace, Chamundi Hills, Brindavan Gardens, Karanji Lake, Mysore Zoo, Railway Museum, and Lalita Mahal
A short drive out of Mysore is prominent attractions like Shivanasamudra Falls, Melukote, and the historic Srirangapatna