Singapore is the melting pot of extreme contrasts. The smoky temples, the bustling bars, the sky rise buildings, the street markets and so much more together make Singapore one of the best tourist destinations in the world. There are so many places to see in Singapore and so many new attractions coming up that every time you visit the island city, it feels as if its new, no wonder the tourist footfalls have been consistently increasing over the years.
Here's an extensive list of some of the best things to do in Singapore that you must try while on your trip.
1. Party at Zouk

Hosting some of the biggest and the trendiest acts, this 20-year-old night club continuously pushes the boundaries of electronic dance music. The new Velvet underground takes the pub experience to a whole new level. Just grove into the beats and forget yourself. Be it weekdays or weekends, Zouk plays for all. Mostly on weekends, international DJs like Ame, Infected Mushroom, and Sven rock the dance floor with some mind boggling sound tracks. So, join the party goers and Zouk it out.
2. Try farm life at Bollywood Veggies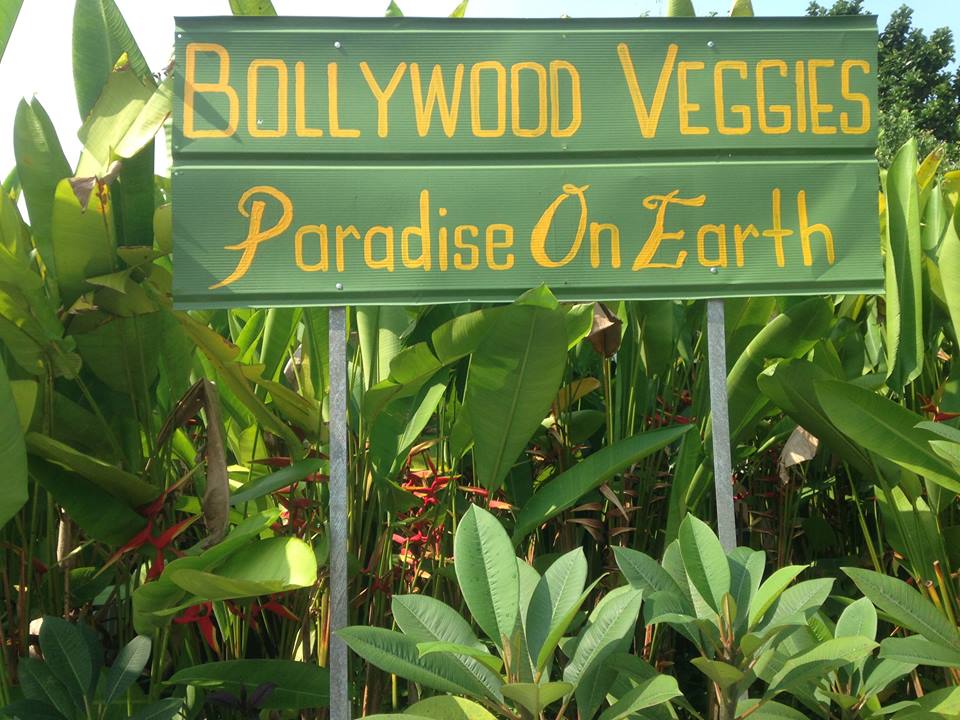 One of the hidden gems of Singapore, try Bollywood Veggies for some fresh food with a Singaporean twist. It is a Singaporean farm where ingredients and Veggies are organically grown thus ensuring that you get the best flavors. Take a break from the stressful city life and spend some time at this Bistro. Be sure to try the warrior's chicken curry, the Bollywood Veggies specialty. Even vegetarian food is amazing. The carrot and potato masala tastes heavenly. After you satiate your appetite, you can take a tour around the farm to see where all the ingredients are grown.
3. Try shopping at midnight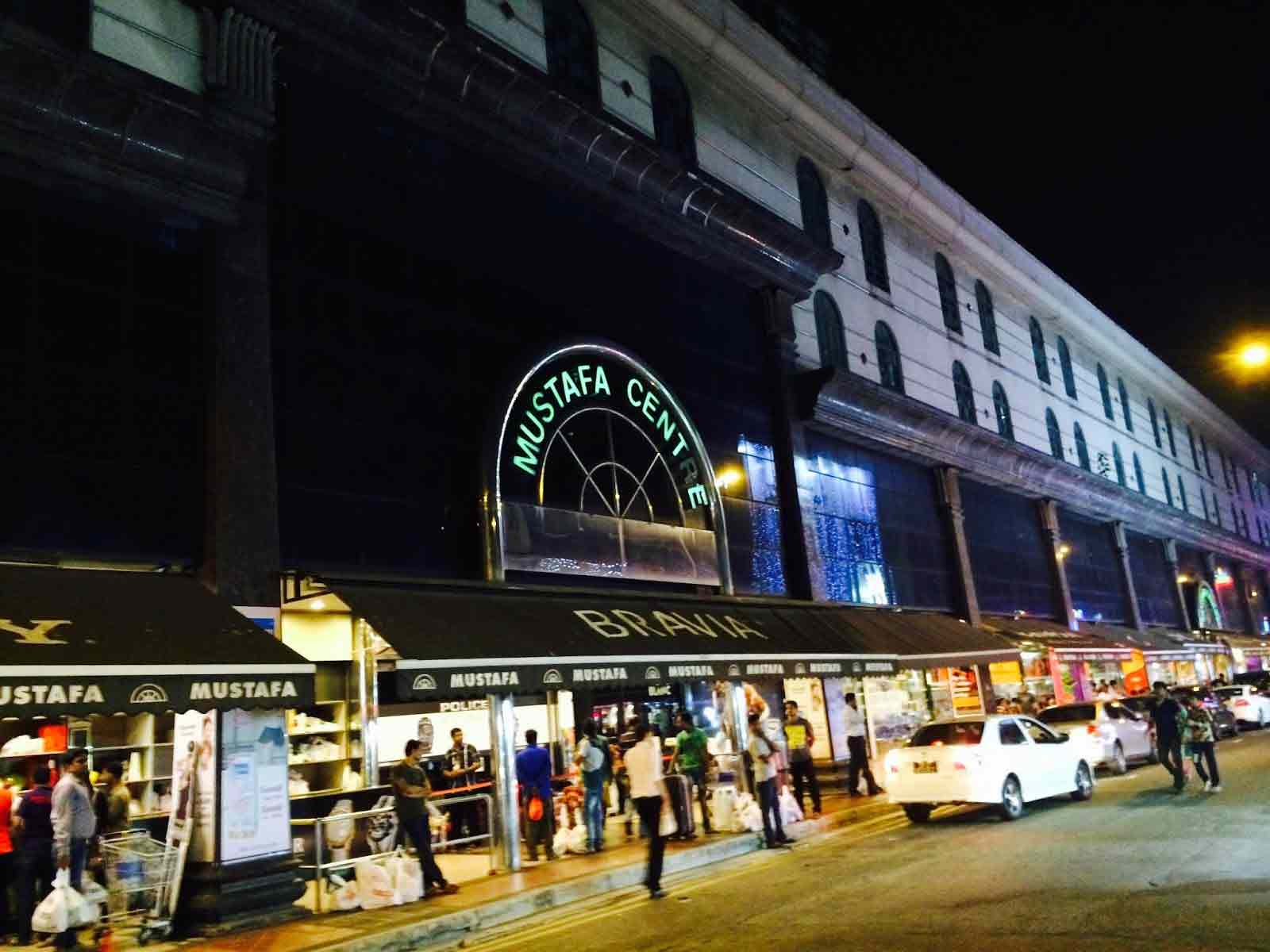 Famous in Singapore, the Mustafa Center is an amazing 75,000 sq.ft. shopping mall. This gigantic mall is open 24 hours a day and has everything from pin to plane (not literally). Walking distance from Farrer park, this bargain and shopping haven provides good discounts on almost everything. Be it skincare, or electronics, sportswear or luggage, you can buy anything anytime. The perfect place for shopaholics, you can go saree shopping or hangout on the café or satiate your late-night hunger pangs at any of the cool restaurant. Shopping anytime is one of the most fun things to do in Singapore.
4. See the beautiful birds at Jurong Bird Park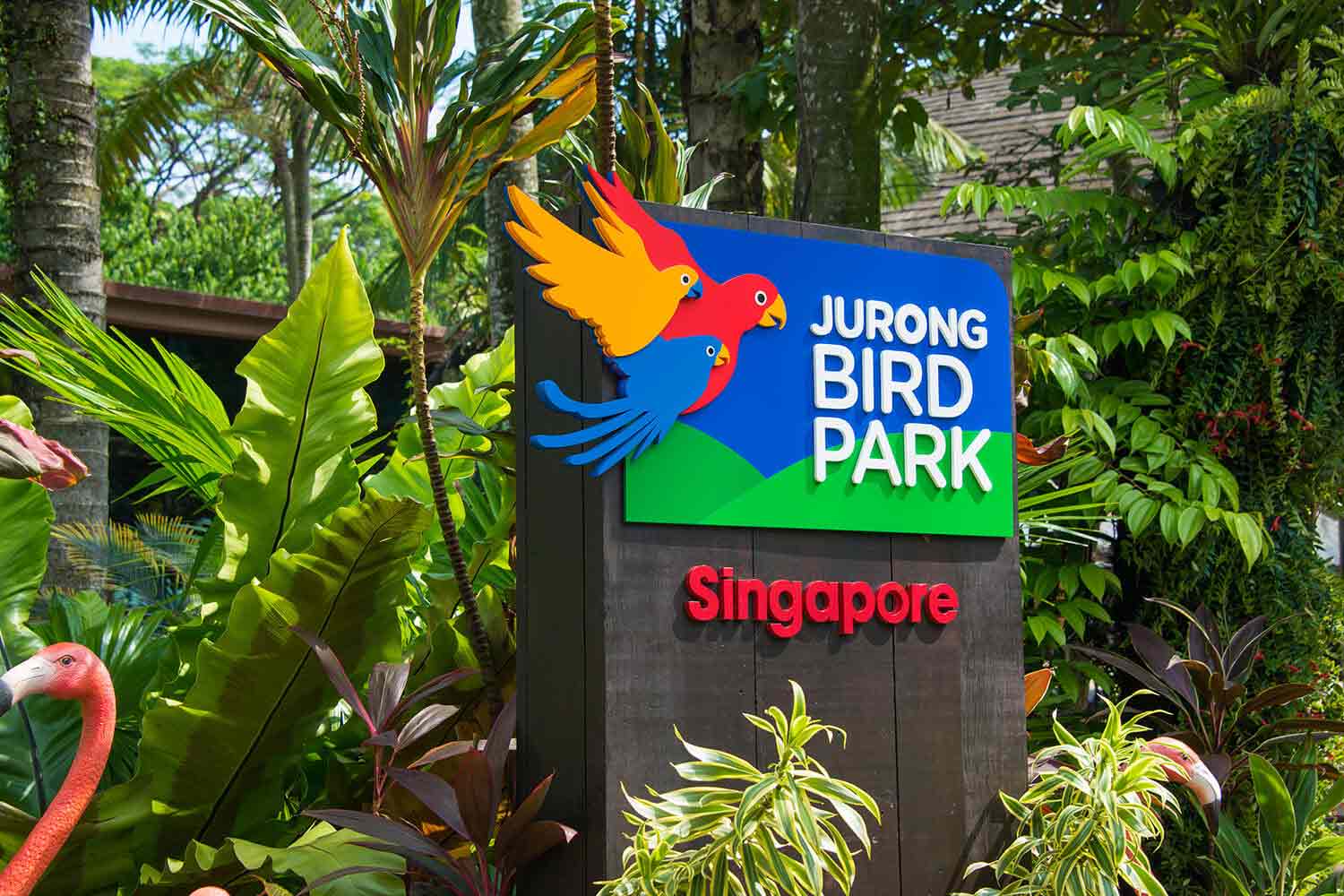 Hidden behind the overwhelming fame Singapore zoo and the famous Night Safari, this bird park is where all the color lives. Be it colorful parrots or the cute penguins, you find it all here. The beautiful African Waterfall Aviary is a huge netted enclosure were wildlife roams along the path. You can also take the Bird's eye tour where a VIP buggy takes you to the best of the spots and you can take part in the feeding sessions. Guess what, you can also see ostriches up close and personal and touch and feel ostrich's eggs but under guidance of the experienced staff.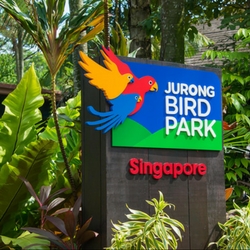 5. Wish (but don't reveal) in the Turtle Pond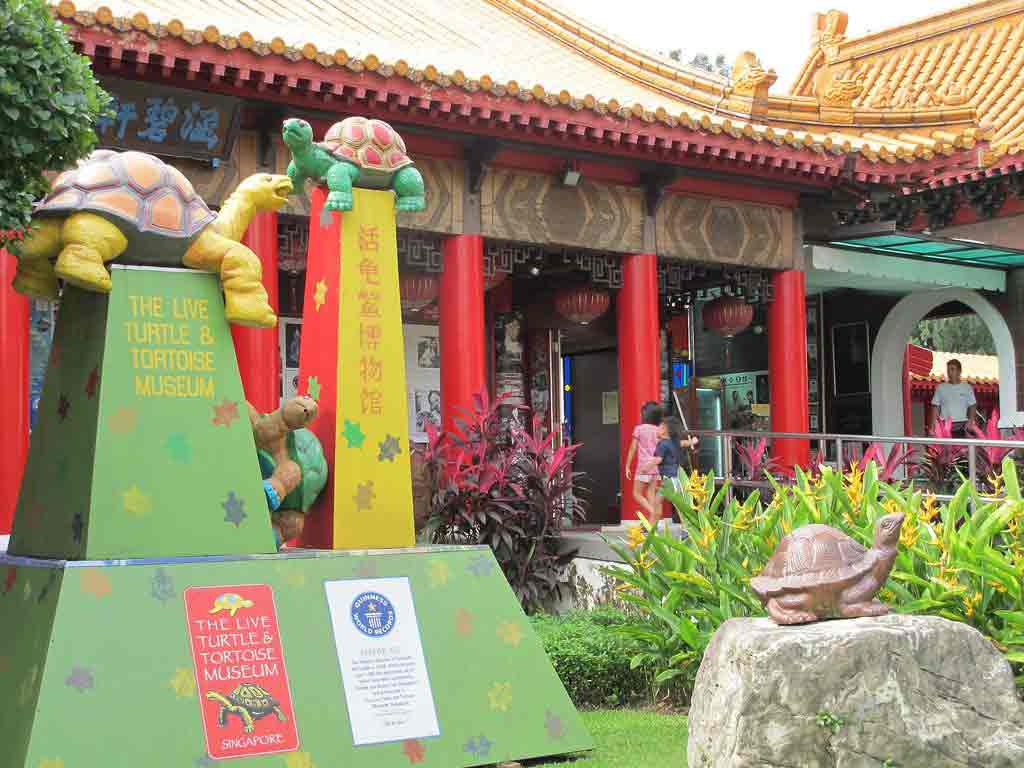 Located in the Chinese Garden, the Turtle Pond is a beautiful sanctuary of one of the rarest turtles and tortoises. This pond started as a private collection of pets 30 years ago. There was no ban in buying endangered species and supposedly they bought turtles as cats and dogs were not allowed in their house. Rare breeds of turtles such as alligator snapping turtles that can snap a broomstick into two, pig-nosed turtles, thorny, and long necked turtles are all a part of the pond today. What started from home as a means to educate the public about turtles, this Turtle Pond today has over 1000 turtles from over 58 species.
6. Walk at MacRitchie among tree tops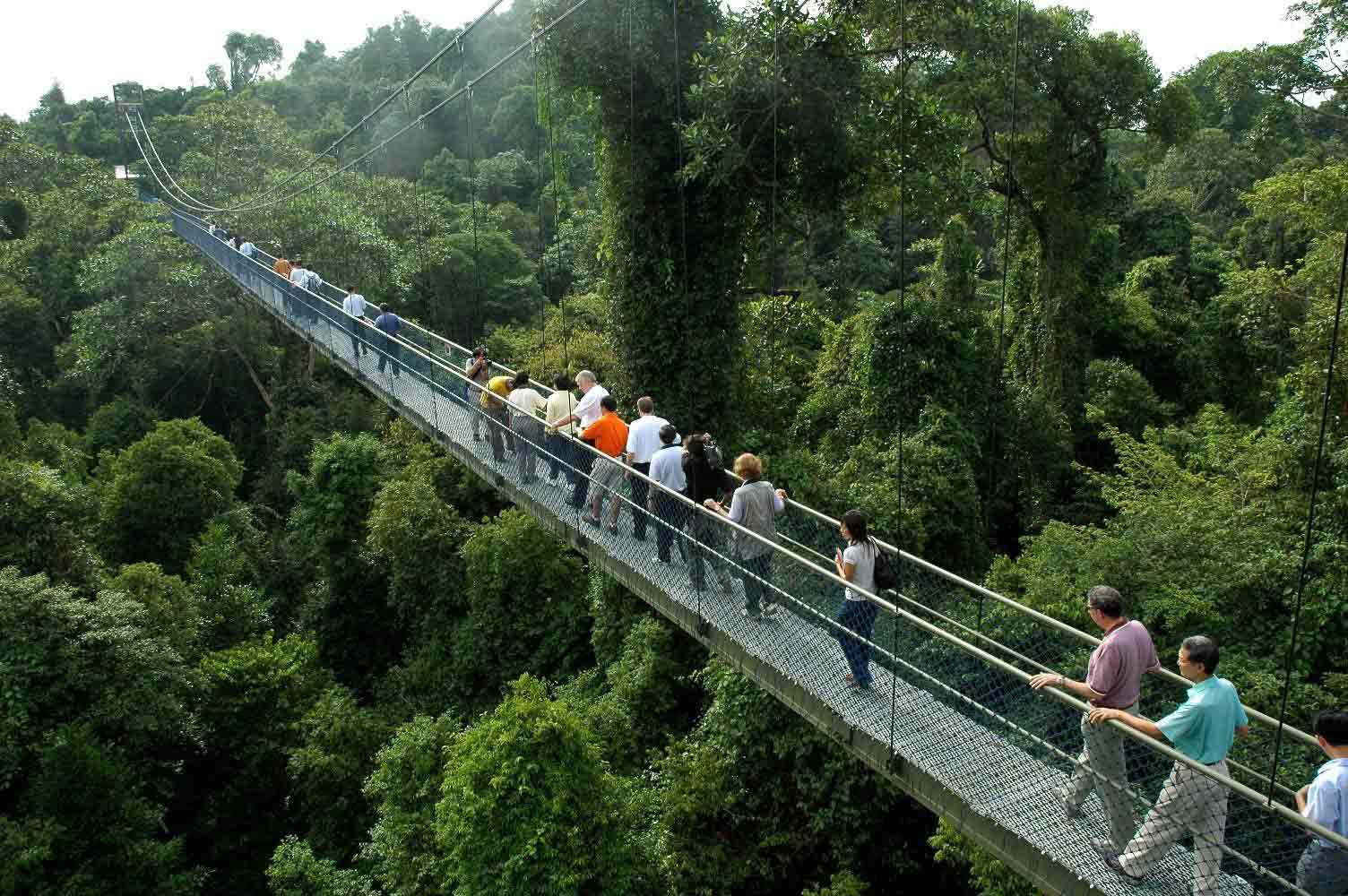 Mac Ritchie is a beautiful reservoir park and makes for an interesting walk amidst the gorgeous view of nature. The tree-top walk at Mac Ritchie is a long suspension bridge connecting the two highest points. Open from 9 a.m. to 5 p.m., people love spending quality time with family and friends here. Do not forget to bring your mosquito repellent as you might need it. The 2.5 km tree-top walk is a good time to spend with your loved ones. The fastest way to get to tree-top walk is from the Venus Drive carpark.
7. Try Stand Up Paddling (SUP) activity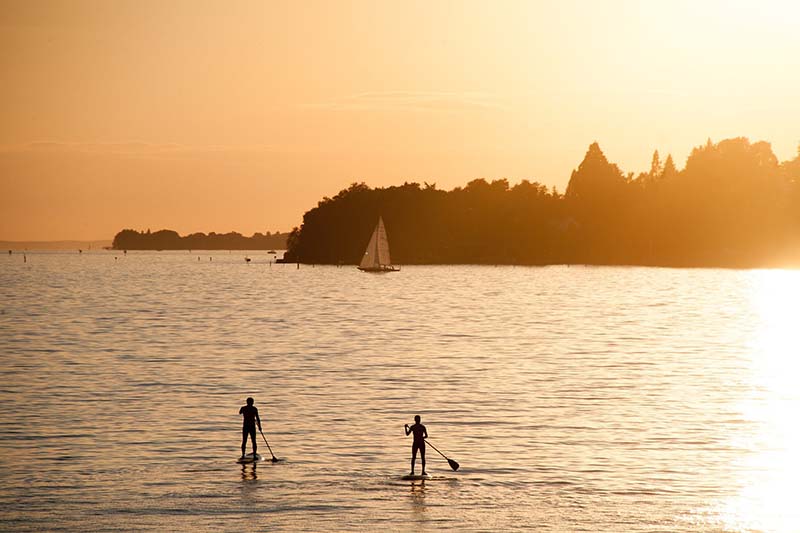 The Singapore sea known for the non-existent waves is ideal for stand-up paddling. An activity suitable for all ages, SUP is enjoyed by kids and adults equally. Even Olympian athletes use SUP to build strength and muscles. This activity is also used by them for balance training. One of the fastest fast growing activities in Singapore. SUP is an amazing way to relax and unwind.
8. Relax at Quayside Isle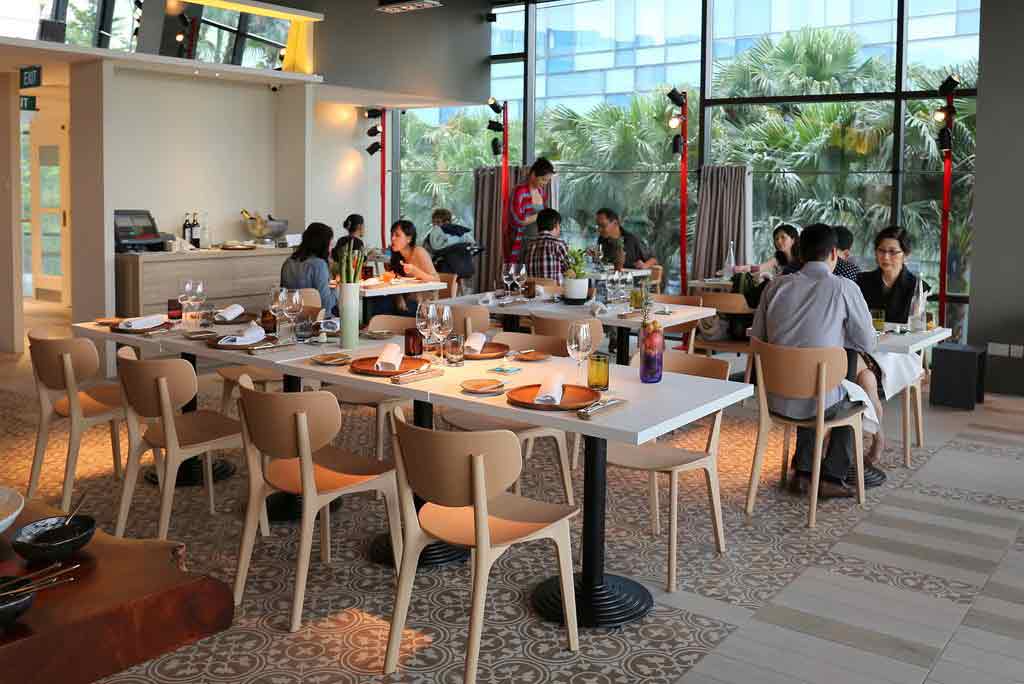 An ultra-rich neighborhood, the Quayside Isle is filled with posh restaurants, a jogging track, and an amazing harbor. You feel as if you are out of Singapore somewhere on the sets of some American sitcom. The best time to visit Quayside Isle is during the W Singapore's pool party. This party is held of the first Sunday of every month. So, book a room and spend some time with your loved ones in this beautiful hotel, and make your vacation memorable.
9. Have fun in Forest Adventure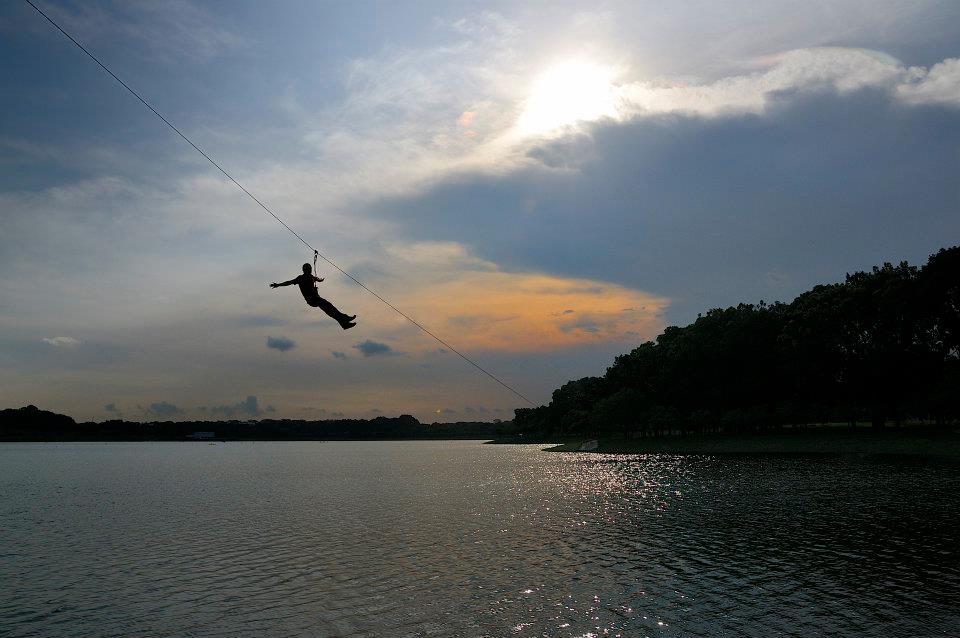 If you an adventure junkie, then Forest Adventure is the place you got to be. It is a challenging and fun obstacle course with zip lines, climbing, and a Tarzan jump freefall at the end. Even though the monkey inside you will be performing all the stunts, you are very safe with the safety system designed brilliantly. If you are planning to visit Singapore with your family or friends, the Forest Adventure is the right place to bond with them.
10. Surf safely at the Wavehouse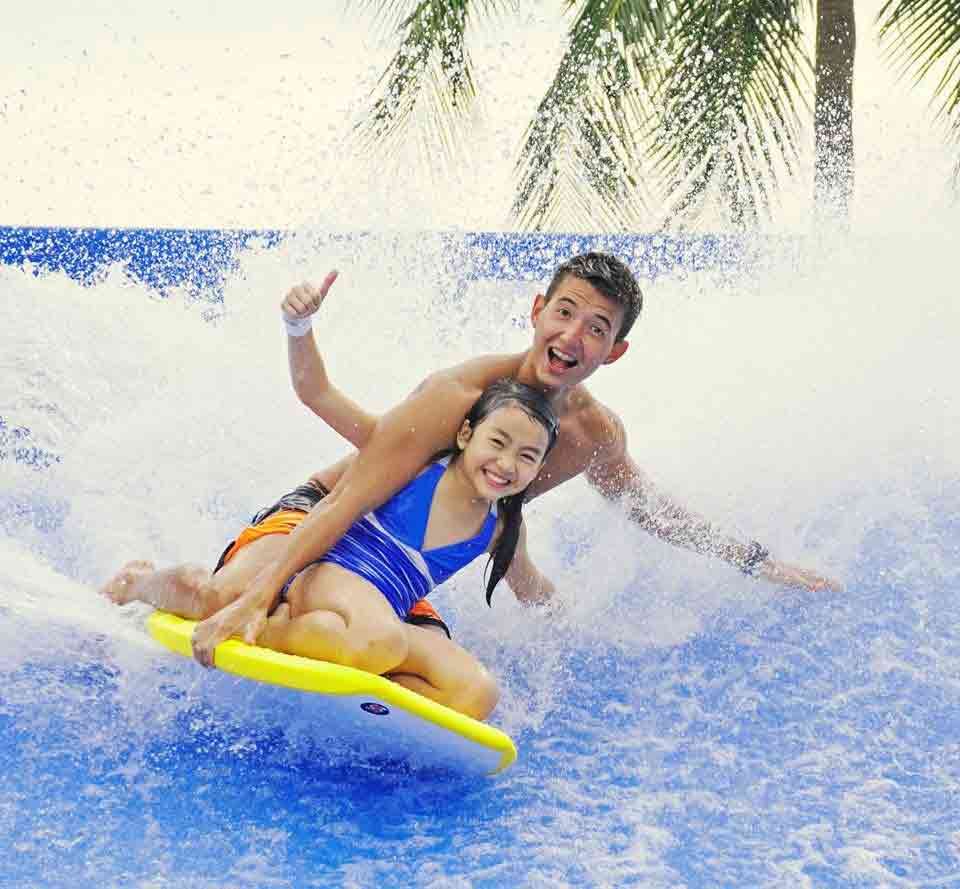 If you want to surf but safely, then rush to the Wavehouse at Sentosa. The wavehouse simulates up to 10 foot waves at the maximum level with the amazing wave simulator. Apart from the state of the art simulator it also has a surf shop, restaurant, bar, and a pool to relax. It doesn't matter if you are a beginner or a professional, you can always enjoy surfing at the Wavehouse.
11. Fly kites at Marina Barrage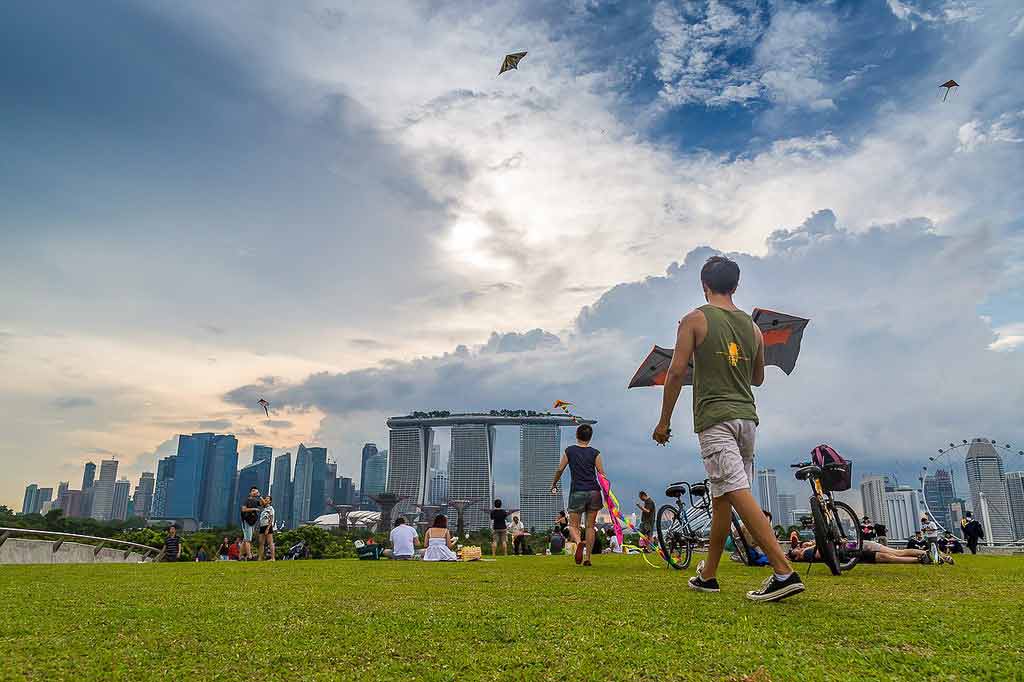 The perfect way to while away your time, is kite flying. An iconic place to fly kite is Singapore's Marina Barrage. The beautiful skyline is filled with colorful kites. The strong winds at the green roof of Marina Barrage ensures that your kites fly high and stay there as long as you want. You will see people from all walks of life coming here to watch the spectacular kites flying. If you are with kids, this might be the time you show them your kite flying skill and be their hero.
12. Find your roots at the Asian Civilisations Museum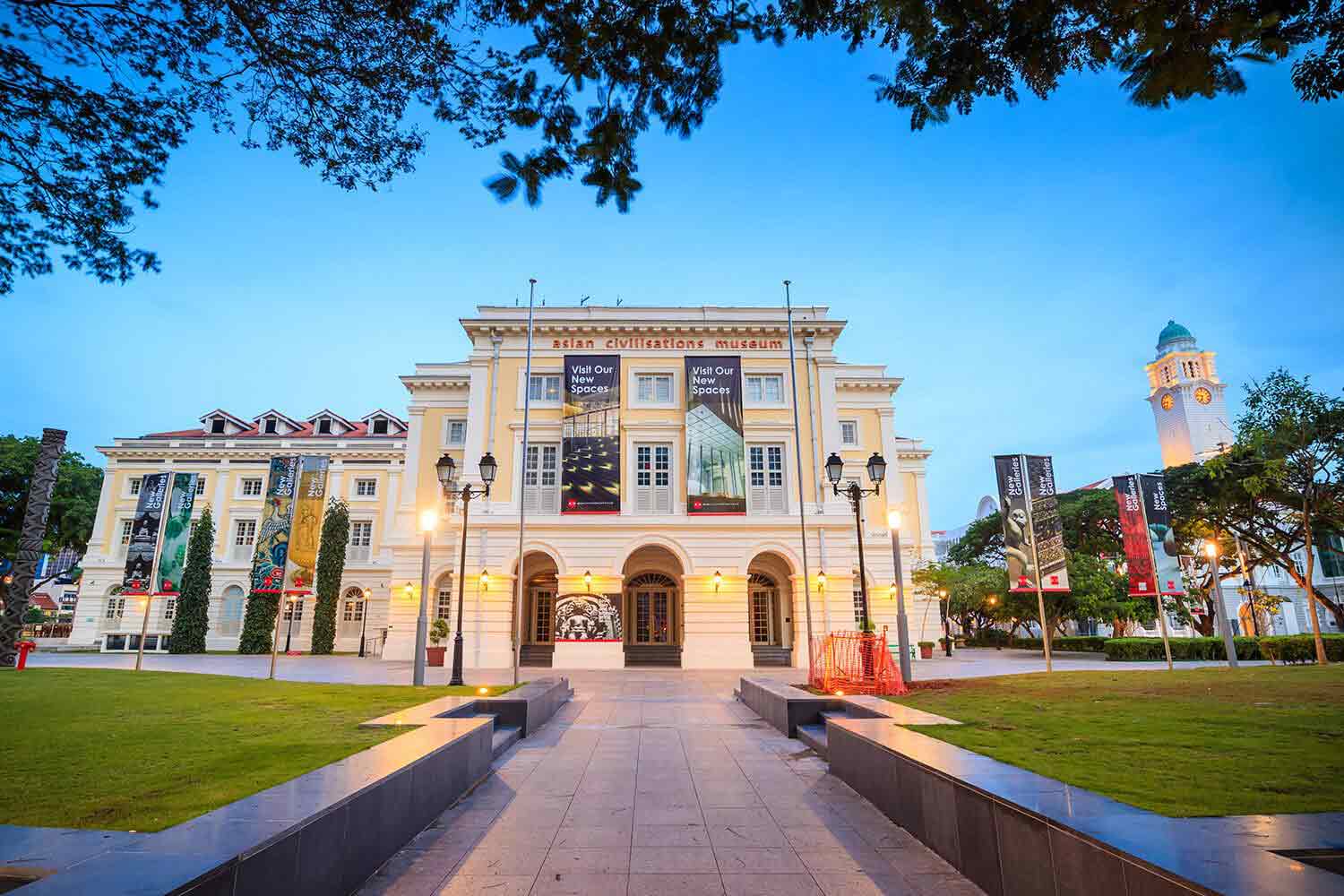 Singapore is known for its cultural diversity and the Asian Civilisations museum is known exactly for that. This museum caters to diverse cultures and has something important of every culture. Be it Indian, Chinese, Southeast Asian, or Islamic culture you will find it all. This museum regularly holds special exhibitions that showcase spectacular objects borrowed from different museums for the benefit of public. Considered one of the best museum of Singapore, the Asian Civilisations Museum aims to promote the rich heritage of Singapore.
13. Visit the Universal Studios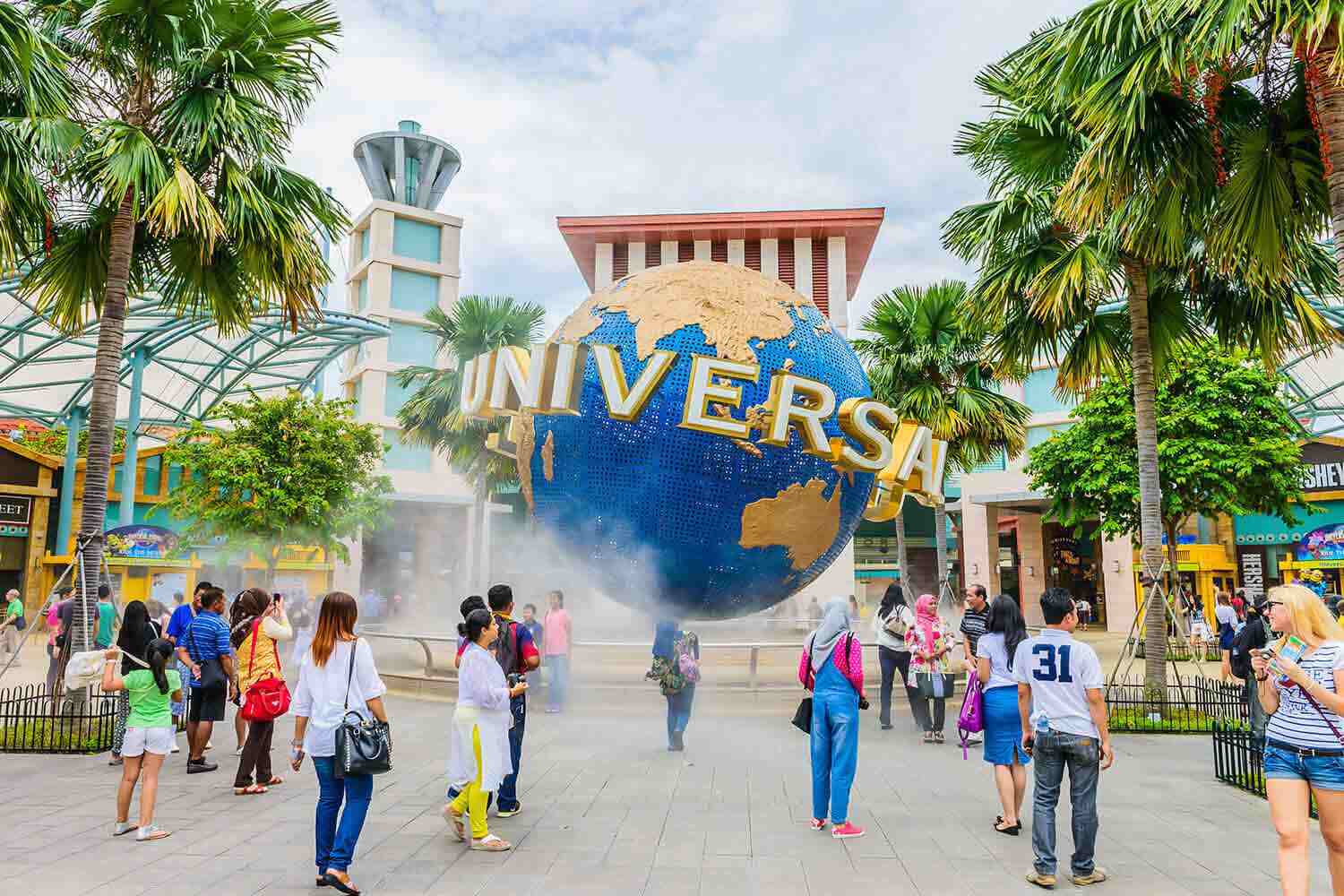 No trip to Singapore is completed without visiting the Universal Studios. A fun place to be, the Universal Studios in Singapore is spread in an area of 49 acres. It has seven themed zones around the lagoon and each zone is based on a blockbuster movie. Boasting of some of the most thrilling rides, Universal Studios has something for everyone. The most famous rides in Universal Studios are Battlestar Galactica and Transformers where you join the autobots in the fight with decepticons.
14. Go Spidey Go!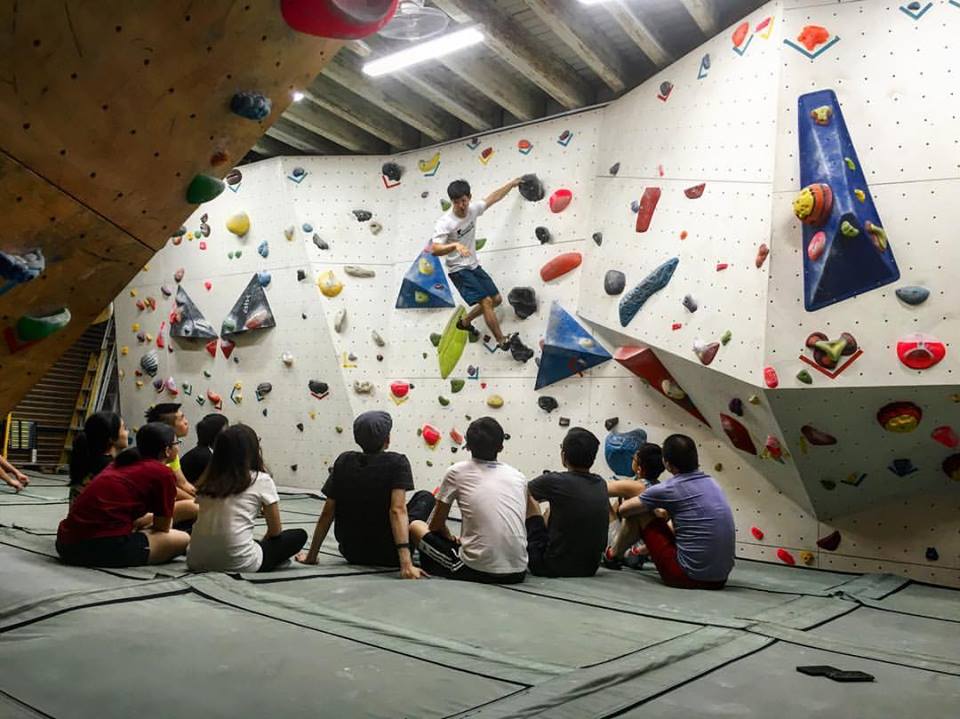 Have you also been in love with the Spiderman series and always wanted to be like him? Visit Kinetics Climbing for a climb of lifetime. Kinetics is an air-conditioned facility where you can climb with ease. Strict on the no-shoes no-climbing policy, ensures the tiles are clean. Whether you are a new climber or a professional the staff there is always available to help you. Kinetics is also known for boulder problems and many surfaces such as slabs and roofs for climbers to enjoy.
15. Bring back childhood memories with Board Games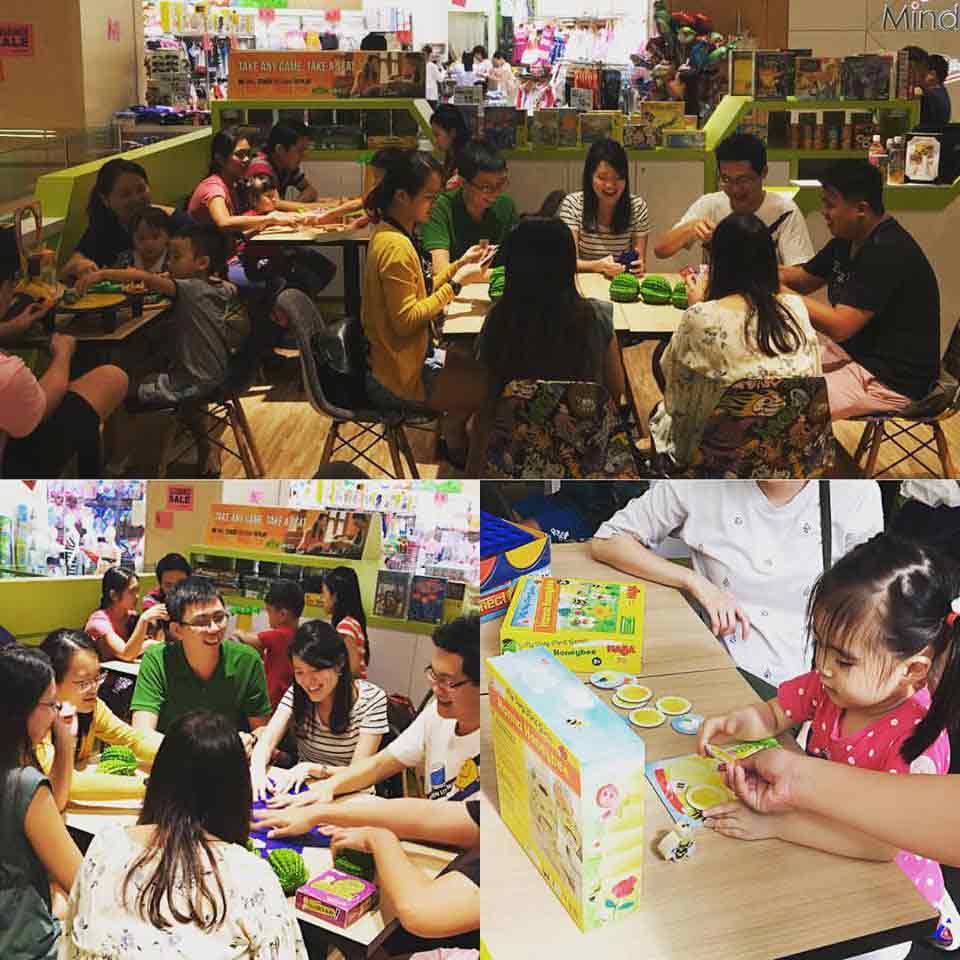 Board games are fun time which sadly kids now a day don't realize. In Singapore, you can find Board game cafes where you can sit with your family, friends and play. Select from the multiple board games and have a fun time. An amazing way to spend the night. For a change, instead of going for a movie, go to these Board Game cafes and see the fun and bonding it brings.
16. Dare to go on MegaZip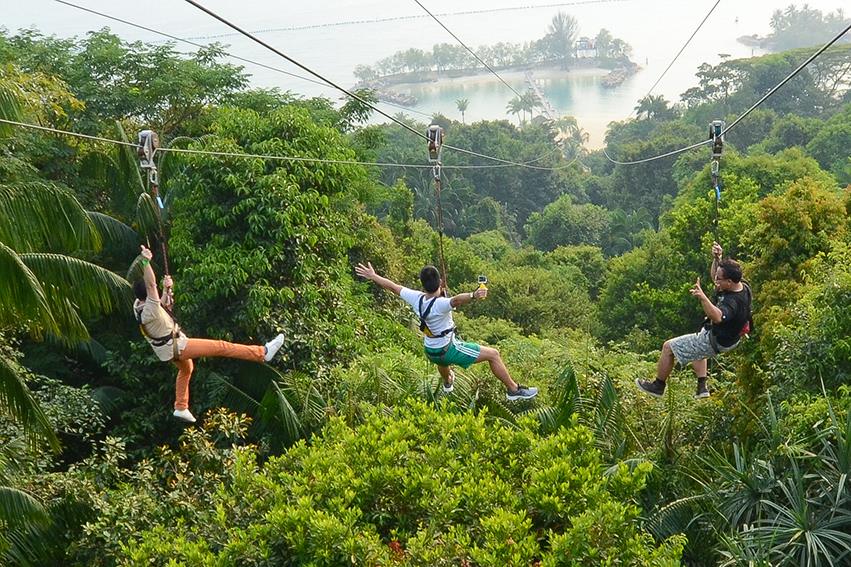 This adrenaline filled activity is one you must try. In this activity, you are made to wear a harness and your harness is safely attached to the cable and let you from a very high point in Sentosa Island. As you see the small ants like people growing bigger and bigger when you zoom pass the trees, your heat keeps pumping. The best way to let out the excitement is to scream at the top of your voice. You will find no dearth of people doing the same.
17. Have fun with paintball shooting at paintball dynasty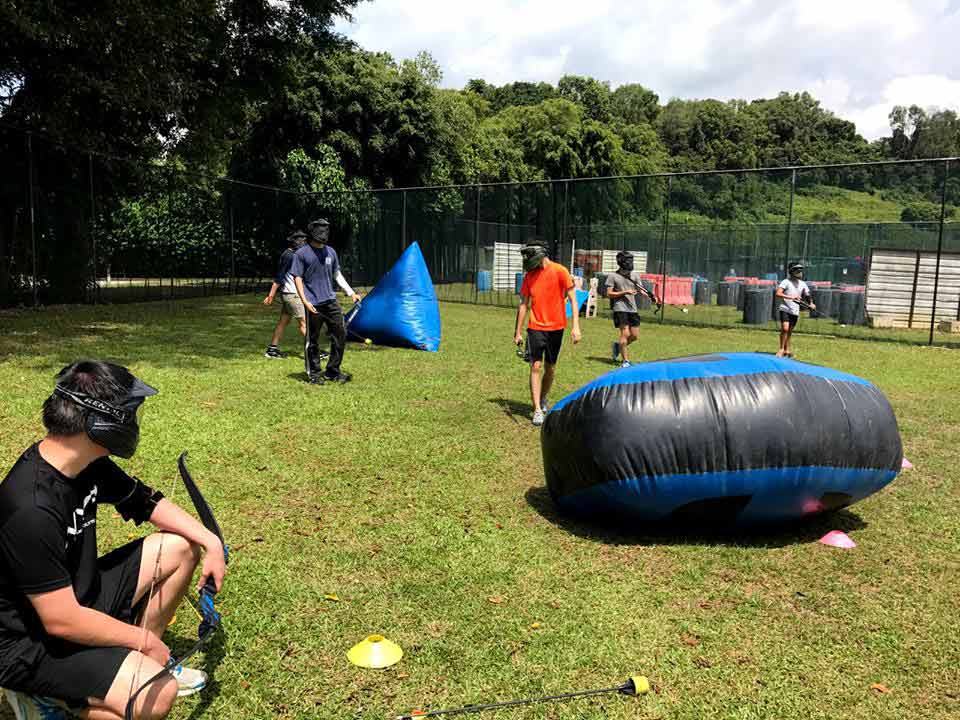 This is one sport that you usually tend to enjoy when you have a big group. But also, single players get in solo to hone their shooting skills, plus it is fun. Though it is not very cheap, it is worth every single penny. Always ensure that you wear the helmet and chest gear while playing this sport. Bring your family and friends here and spend time strategizing and spraying paint balls at each other.
18. Go flexible the Hot Yoga Way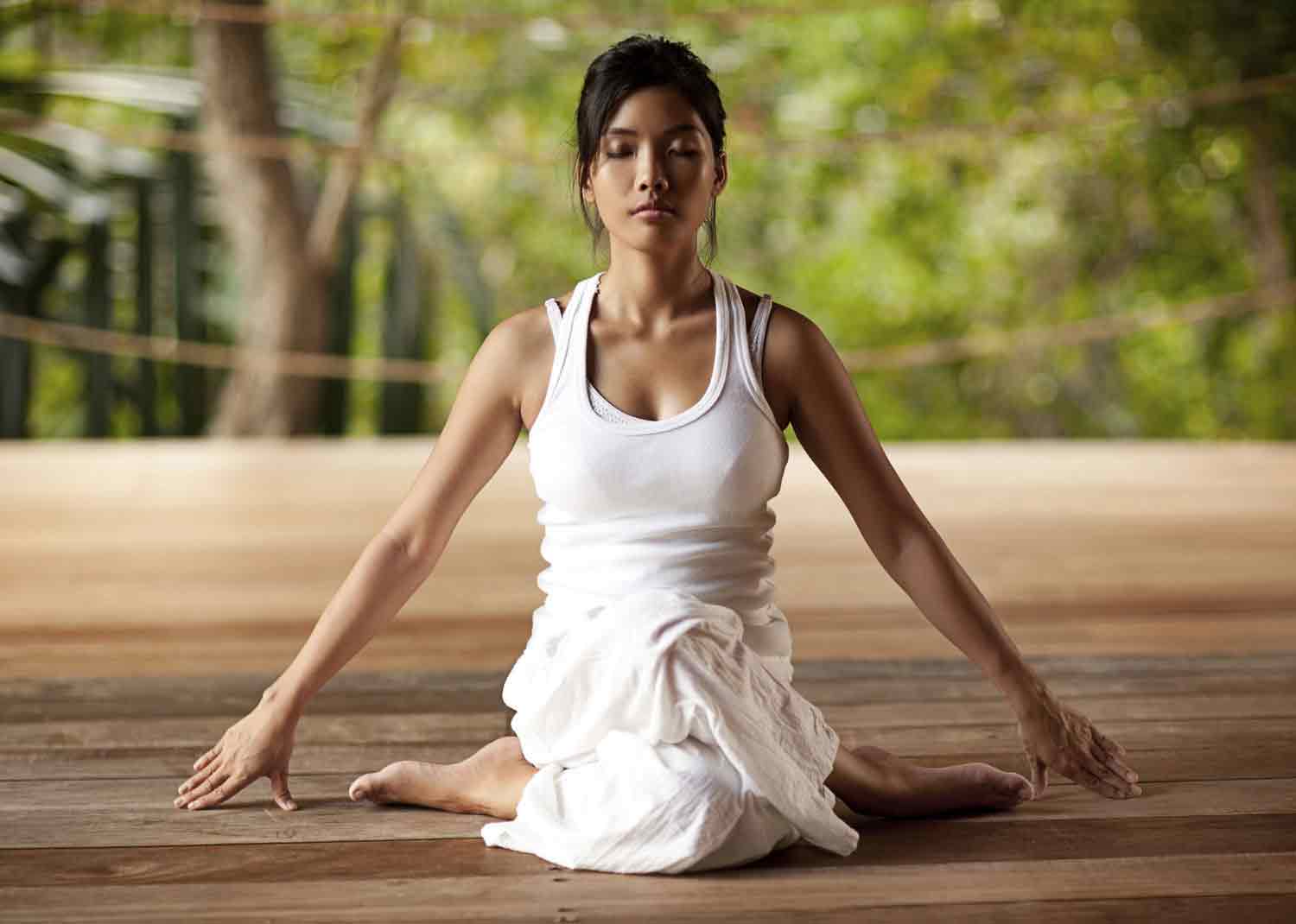 Go for some Hot Yoga sessions and loose some serious weight. It is proved that 1 hour of hot yoga session helps you lose up to 650 calories as compared to normal Yoga sessions that only burns 200 calories. You can visibility see the difference because you profusely sweat from all parts of the body. Hot yoga may be a bit difficult for beginners as it required flexibility, endurance in heat up to 39 degrees and most of all sheer determination. But don't worry, usually you are not pushed too far to do the yoga poses.
19. Go for a tour of the National Museum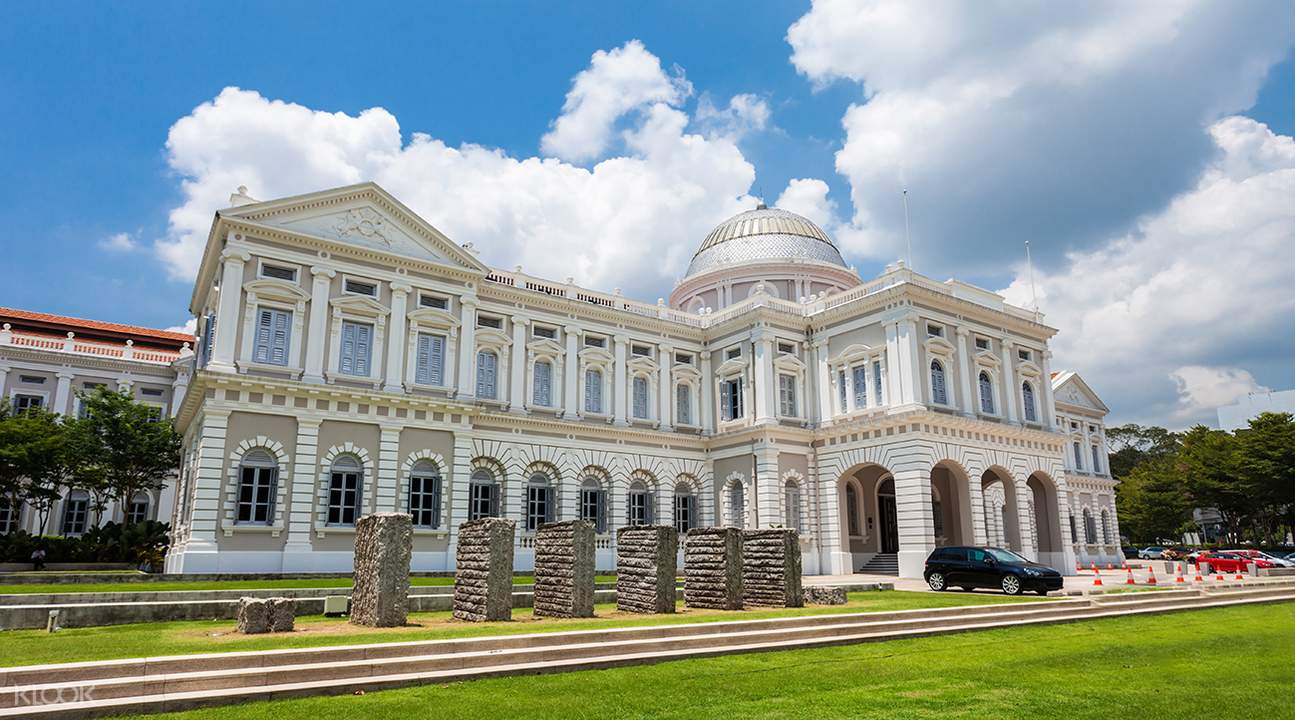 The beautifully built museum building is an architectural pleasure. The massive dome and the rotunda looks beautiful. A huge lass prism joins the two beautiful buildings through which the sun rays dazzle. The air-conditioning is very effective which ensures you can walk through the museum in utmost comfort. The sound and sight display is simply amazing and is probably one of the best in Singapore. In addition to the permanent exhibits, the other exhibits rotate regularly. Ensure you see the Singaporean history in the gallery to know the rich culture and heritage of Singapore.
20. Visit Haw Par Villa

Haw Par Villa is a theme park that has over 1000 intricately designed statues and 150 giant dioramas. It depicts scenes of ancient folklore, legends, Chinese mythology, and the various aspects of Confucianism. Built in the year 1937, by two brothers, Haw Par Villa was used to tech people Chinese values. The best attraction of Haw Par Villa is the Ten Courts of Hell, depicting gruesome punishments of hell in Chinese mythology and Buddhism.
21. Take a tour of the Singapore River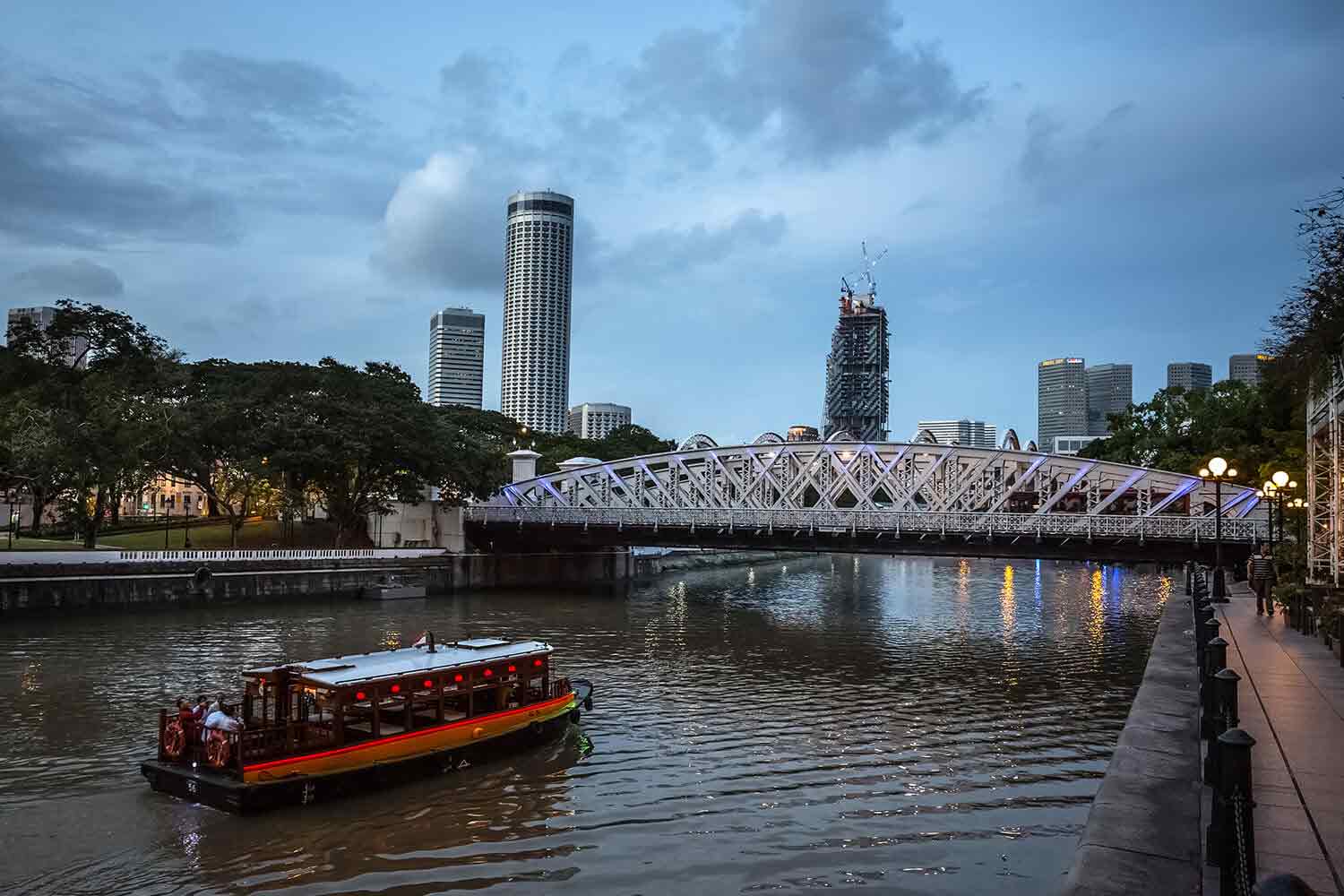 Take a tour of the Singapore River in Boats and view the various Quays such as the Boat Quay, Clarke Quay, and Robertson Quay. You can take a day tour of the Singapore River, but the best time to take the tour is at night where you can see the Quays lit brightly. Also, the skyscrapers of Singapore are brightly lit making it a visual delight. Relax on the boats as you as the boats move slowly on the river. The sound of oars pushing waters behind is a soothing break from the noise of the city life.
22. Don't forget to try the famous Singaporean Chili Crab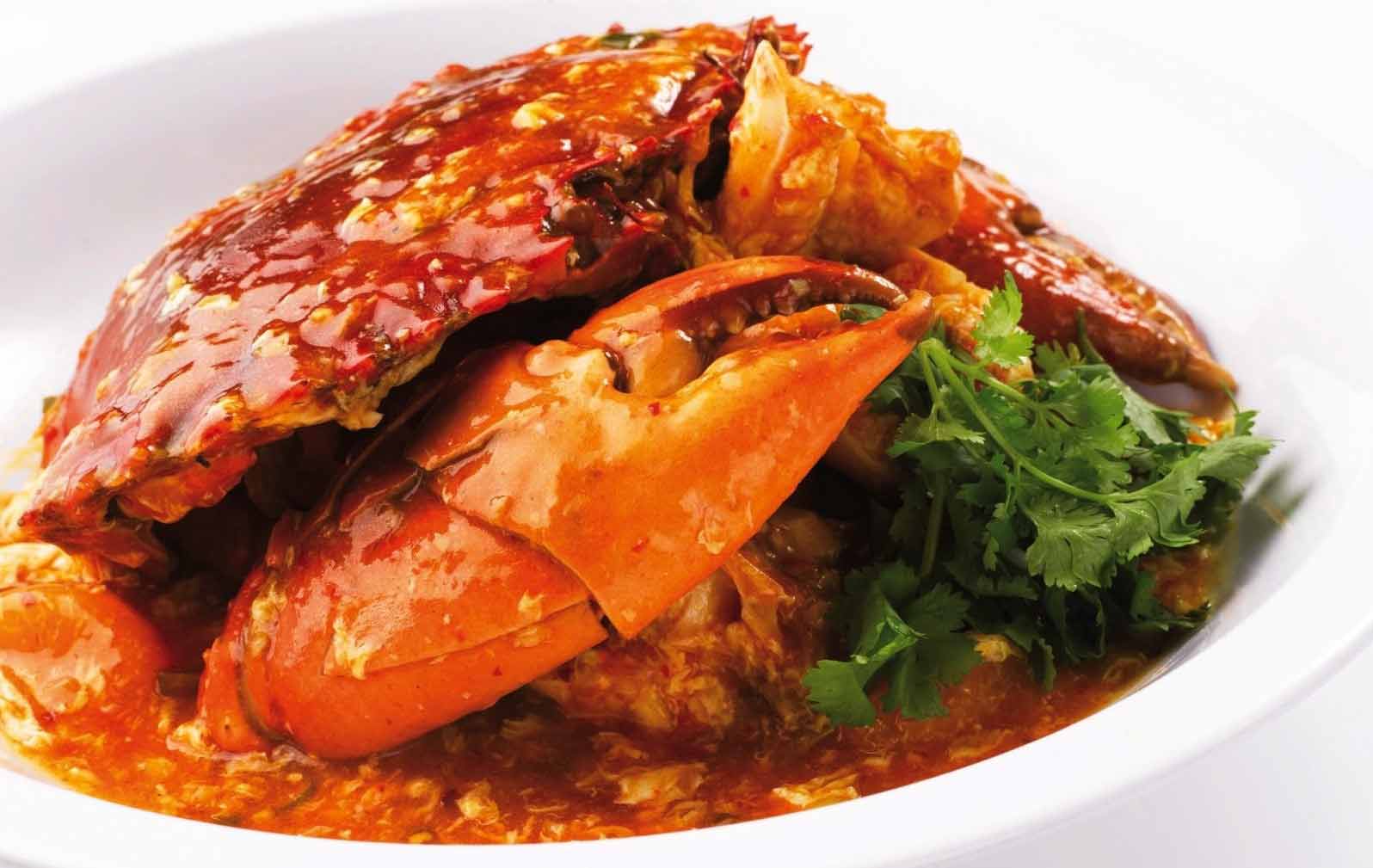 Popularly known as the king of all crab dishes, the Singaporean chili crab is prepared in a delectable tomato and chili sauce with its shells on. Don't bother using a fork or spoon, it is best enjoyed with hands) although, it's good to keep lots of napkins handy and water ready). This hot red famous Singaporean dish deserves all your attention specially if you're a seafood lover. No matter the pocket, this dish is famously available both at the fine dines and at the street stalls as well.
23. Head to Bugis street for a shopping experience of a lifetime

Home to the largest market in Singapore, Bugis street is the largest shopping street of Singapore and in every way amazing. From the latest of fashion to the rarest of antique, you find almost everything here. Whether or not you're a shopaholic, a visit to the Bugis street is a must. Such is the vibrancy of the street is famous for bringing out the shopping instinct in the strictest of tourists.
24.Holland Village is where the nightlife lives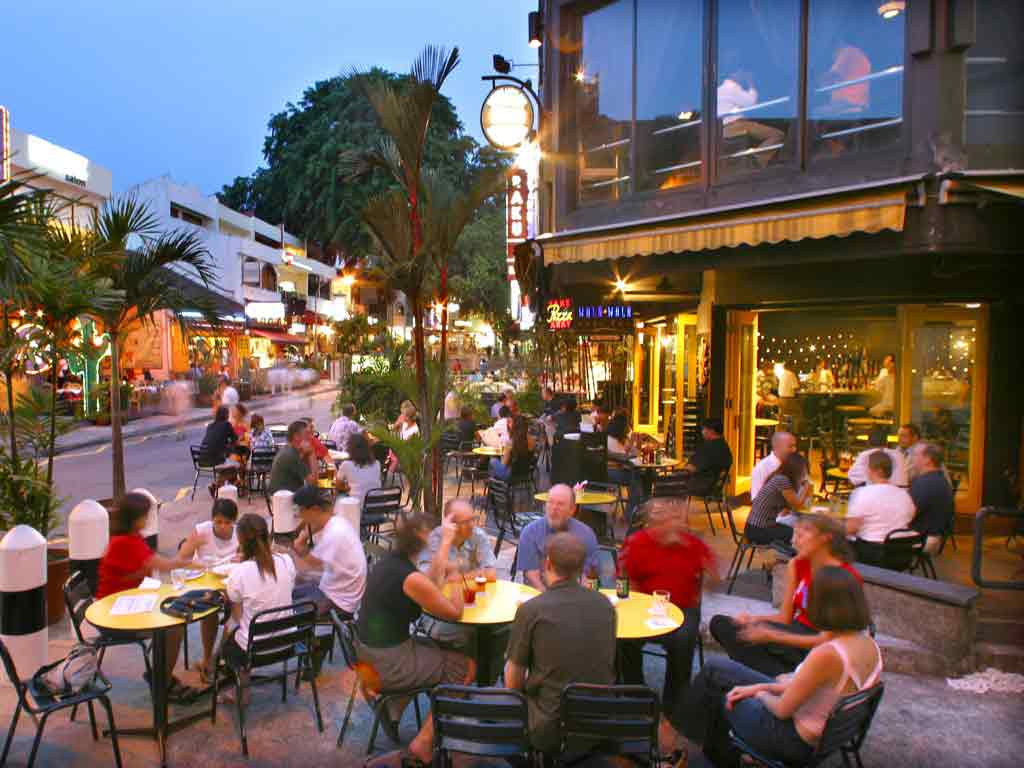 The most popular nightlife venues of Singapore, the Holland village is where the biggest dilemma you'll face will be which cuisine to try, which bar to hit, and which pub to barge in. there are literally innumerable options and each one of them is class apart. The island's expatriates, and the young locals of Singapore love the place for its distinctive look, vibrancy and variety.
25. Go for a trip to Pulau Ubin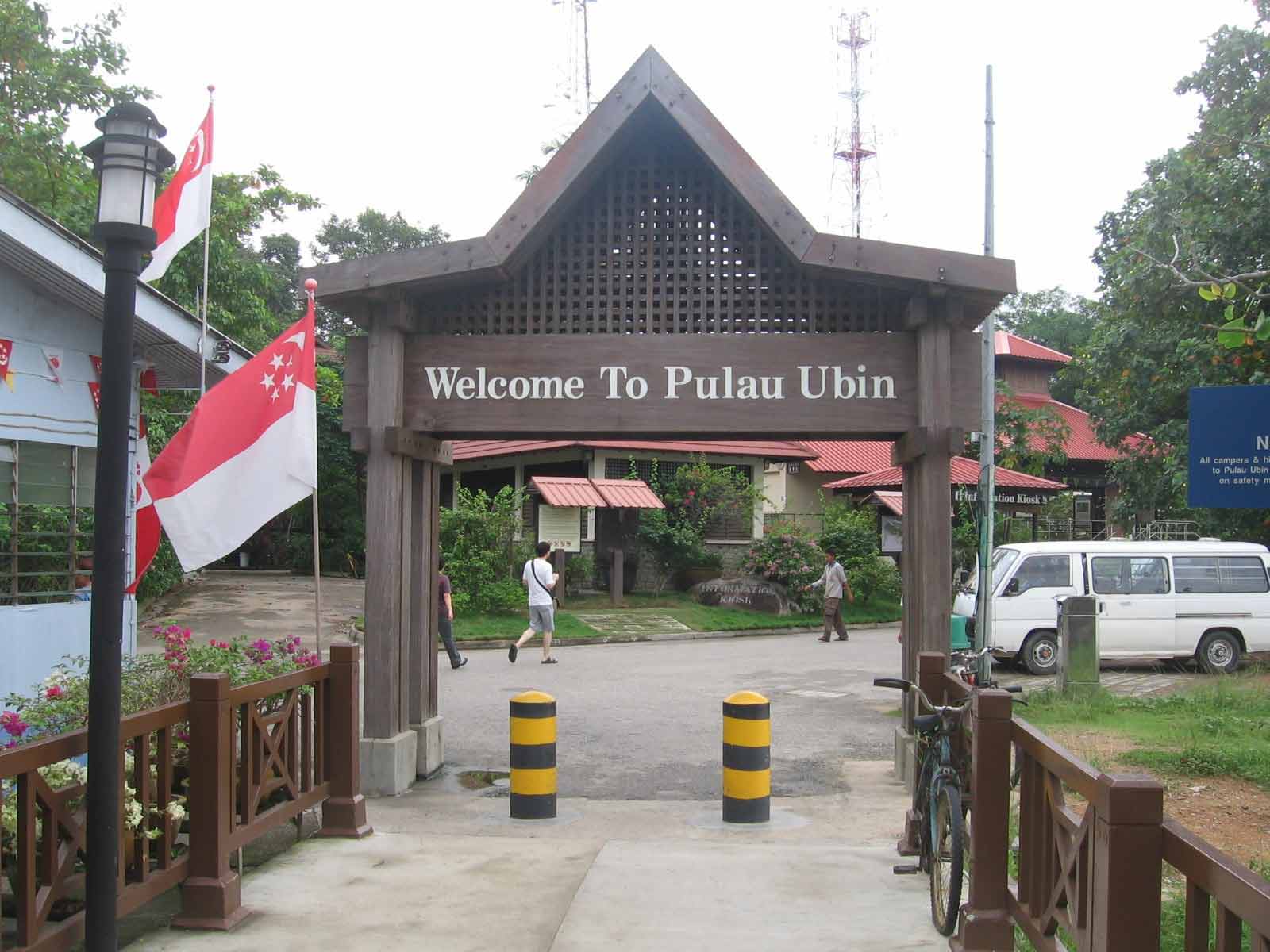 Walk, enjoy cycling, or simply take a cab to see around, but ensure you do take a day trip to the small island of Pulao Ubin on your next visit to the island. This little isle on the east of the city, has small local population and isn't as crowded as the city. The best activity here will be to rent a bicycle for the day (rent approx. $5 for the entire day) and go around the island to explore its beauty and landmarks.
There's no end to interesting things to do in Singapore, what you need is a keen eye to look for the activities that excite you. We keep adding new things to do in our list, but if you've also enjoyed some activity in Singapore that you would love to share with our readers, we'll be waiting to see them in the comments section below.