Dubai is a great place from which expats can travel to other parts of the world and back, including Europe. Proximity to Europe is literally one of the perks of living in Dubai, which is located fairly close to Europe. Ever since the Schengen agreement took place, traveling to European countries from the Middle East has become a breeze. A Schengen Visa entitles the holder to unrestricted travel within those European Union countries that have signed the Schengen Visa agreement. Whether you're a natural-born citizen of the UAE or a resident of the UAE, you can apply for a Schengen visa with your passport and other required documents. The process is fairly swift, as long as you have all the required documents handy. Here's how to apply for Dubai residents to apply for a Schengen visa.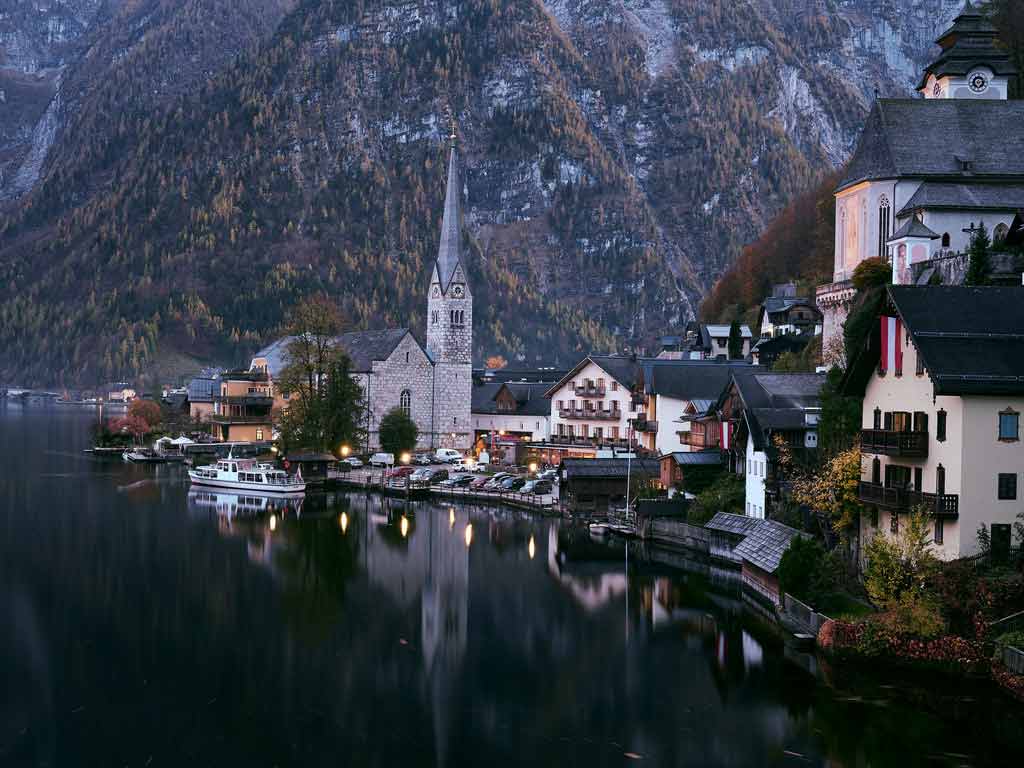 List of Schengen Countries
The following European Union countries are considered part of the Schengen area. A single visa is quite sufficient to travel to any of these countries and back:
| | |
| --- | --- |
| 1.Austria | 14.Lithuania |
| 2.Belgium | 15.Luxembourg |
| 3.Czech Republic | 16.Malta |
| 4.Denmark | 17.Netherlands |
| 5.Estonia | 18.Norway |
| 6.Finland | 19.Poland |
| 7.France | 20.Portugal |
| 8.Germany | 21.Slovakia |
| 9.Greece | 22.Slovenia |
| 10.Hungary | 23.Spain |
| 11.Iceland | 24.Sweden |
| 12.Italy | 25. Switzerland |
| 13.Latvia | |
Types of Schengen Visas
• Schengen Tourist Visa: A single entry Schengen tourist visa from Dubai entitles you to travel to any or all of the following countries for a duration of no more than 90 days on a single entry visa.
• Schengen Business Visa: If you're visiting the Schengen area for business and not for pleasure, you might want to travel to more than one Schengen State (mention each state in your planned travel itinerary) to scope out business potentialities.
• Limited Territorial Validity Visa: This visa allows you to travel only to one Schengen nation. You cannot enter any others. If you're a business person with business only in one Schengen country, this is the visa you'll need. You don't want to be bothered with providing documents and itineraries for multiple entries. You want to visit one country and be done with it – so opt for the Limited Territorial Validity Visa.
• Schengen Multiple-Entry Visa: This visa is mainly for tourists who want to exit and enter the Schengen area multiple times within the visa validity period. Even with multiple entries, it is not possible to stay for more than 90 days in any Schengen territory. What you can do, however, is exit and enter multiple times within a six month period, making sure your total time in the Schengen area is no more than 90 days. If you're planning to visit not just one, but multiple Schengen countries, you'll need to apply for your Schengen visa at the embassy or consulate of either:
• The main Schengen country you plan on visiting, where you'll be spending most of your visa duration
• Or, your first point of entry. If you plan on visiting several Schengen countries, make sure that you spend most of your visa duration in the main country of your choice, or spread your days equally among all the countries you visit.
What you need to do is to decide where you want to go and which countries you want to visit, in order to be able to apply to the correct embassy in your application for Schengen visa.
Schengen Visa Dubai Requirements
Once you've determined which Schengen country or countries to visit, it's time to execute the following steps to obtain the Schengen visa in Dubai:
• Visit any Rayna Tours office and fill out an application form for your Schengen visa. Alternatively, you can click here to apply for your Schengen Visa: https://www.raynatours.com/visas/schengen-visa.
• Rayna Tours will represent you at the right embassy, whether it's in Dubai or in Abu Dhabi, and do all the needful.
• You'll have to answer several personal questions that Rayna will ask you in lieu of the embassy. These questions will pertain to your background, whereabouts, and presence of criminal history, medical history, and purpose of your intended trip and so on. Provide firm and correct answers.
• The administration fee that you pay for your visa is the same amount, no matter for which Schengen nation's visa you're applying. At the same time, the visa fee is non-refundable, so get your application right first time.
• You might need to visit the embassy with your Rayna Tours representative for your biometrics scan – fingerprints, digital photo and so on. Your job ends there. Rayna will collect the passport on your behalf and have it delivered to you.
List of Supporting Documents for Schengen Visa
1. Completed application form, without errors or overwriting, and the visa fee. If you're downloading your application form online, you can pay the visa fee online as well. Alternatively, you can pay it in cash at the application counter at the embassy.
2. Make sure your passport is valid for at least three to six months after your departure from the Schengen area.
3. Include both original and photocopy of your passport in your documents. Your passport must have been issued, renewed or visa stamped within the last ten years to show continuity. Make sure that at least two consecutive blank pages are present.
4. Enclose both original and copy of your Dubai residence visa. Make sure that your Dubai residence via is valid for at least 3 months from your intended date of departure from the Schengen area.
5. Photocopies of previous Schengen visas, if you've travelled there before.
6. Single recent passport photo with white background, with your full face captured against the light background, as per international passport photo regulations
7. Return ticket or copy of it for proof that you'll be back home when you say you'll be back. Book your flight in advance so you can show your proposed itinerary to the visa authorities. However, don't actually pay for the tickets till your visa is in your hands.
8. Make sure you obtain relevant travel medical insurance that covers the entire period of your stay. The insurance must be valid for all Schengen States and should cover any medical expenses that might come up during your trip including emergency hospital treatment, or sudden death.
9. Also enclose your travel visa insurance policy insurance of your travel back to home country
10. Enclose your confirmed flight tickets along with detailed flight itinerary
11. Also attach your monthly payslips and bank statements for 6 months to show your financial capability. Your 6 months' bank statement should show sufficient current balance to cover all your travel expenses. In case your statements don't indicate presence of enough funds, you must show that you have support of well-to-do friends within the Schengen zone via an "official affidavit of support". Be sure to enclose this document along with your other docs if your funds are low.
12. Submit your income tax returns for 3 years along with your bank statements and payslips.
13. Obtain a letter from your employer stating your date of joining, current position and current cost to company
14. Provide a letter that clearly states the purpose of your travel, the amount of time you wish to spend traveling in the Schengen zone, and other relevant personal details
15. Provide details of reserved accommodation at your proposed destination
If you're applying for the first time, make sure all your documents are in order. You want to make the right impression, which will ensure that subsequent visa applications from you will go smoothly. Also note that if the embassy informs Rayna Tours of need of additional documents from your side, you need to be prepared to submit them, even if this delays your visa a little bit.
Conclusion
The Schengen countries are the perfect escape destinations to escape to during the hot summer months in Dubai. The summer months are much cooler in Schengen countries. The land opens up to the skies and everything is green and verdant in Europe during summer. Apply for your Schengen visa and enjoy a three month holiday in any Schengen country of your choice, enjoying the summer as summer should be enjoyed!