If you thought getting through the big fat Indian wedding was the hardest thing for you to do, think again. Planning a perfect honeymoon is not that easy. You might go on countless trips during your lifetime but no memory would stand a chance when compared to your honeymoon memories. The start of your dream life with no calms of the past and no care of the future needs to be just PERFECT. An ideal destination plays a pivotal role in making it a cherished memory.
If you are on a lookout for a perfect location for your honeymoon, here's the ultimate list of the 10 most romantic destinations outside India.
10 Most Romantic International Honeymoon Destinations
1. Thailand

Whether your honeymoon is for a week or a month, Thailand is one place you'll never get bored of. It is one of the most popular destinations amongst the newlyweds for its exceptionally beautiful natural settings, cuisine and imperial spas. They will give you every reason to feel on top of the world with their exquisite hospitality.
3 reasons why you should go there:
• A perfect relaxing destination having a perfect blend of amenities and natural settings all around you.
• There's something for both the romantics and the adventurous kinds.
• With a plethora of entertainment options right from amazing architectures, night bars, archaeological zones or dining right on the beach, Thailand has a perfect balance of everything for the couple in love.
2. Maldives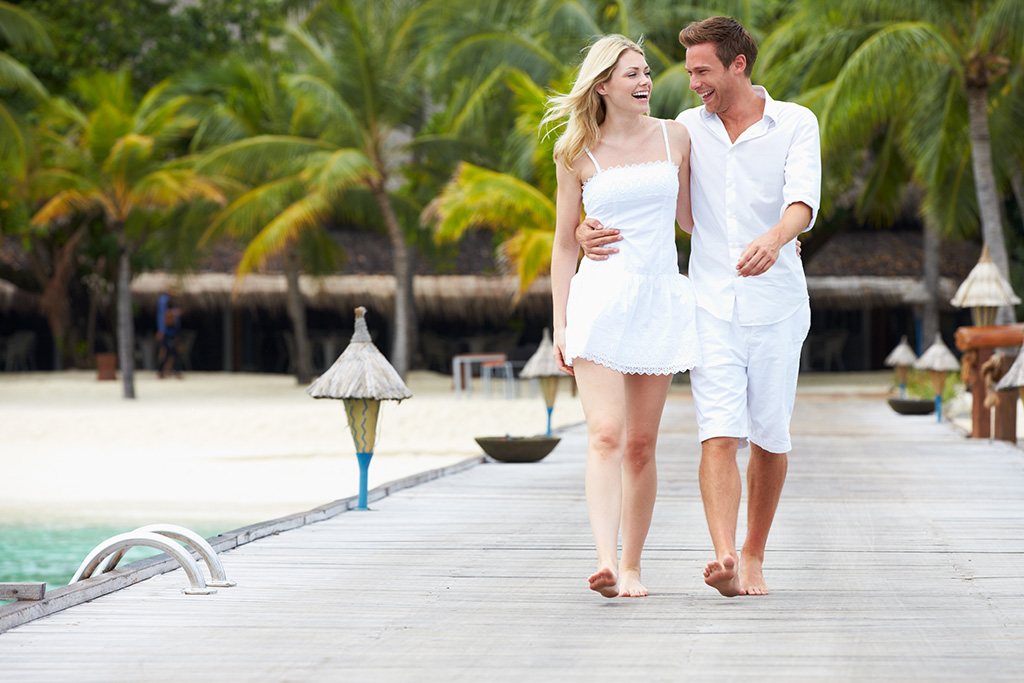 Not much is needed to be said for this exotic location. Honeymooners from around the world choose this heavenly place for their first bonding. No matter how long you stay, you'll never get bored of the crystal clear waters and white sandy beaches here. Maldives scores 10 on 10 on hospitality, location, services and amenities. It is a dream place to spend your honeymoon.
3 reasons why you should go there:
• With over 1000 islands to select from and each of them better than the other, you are certainly spoilt for choice.
• Almost every location offers a perfect backdrop for a postcard picture and comes with a gourmet dining experience.
• Book your nights at the over-the- water bungalows and add a touch of serenity to your honeymoon.
3.Malaysia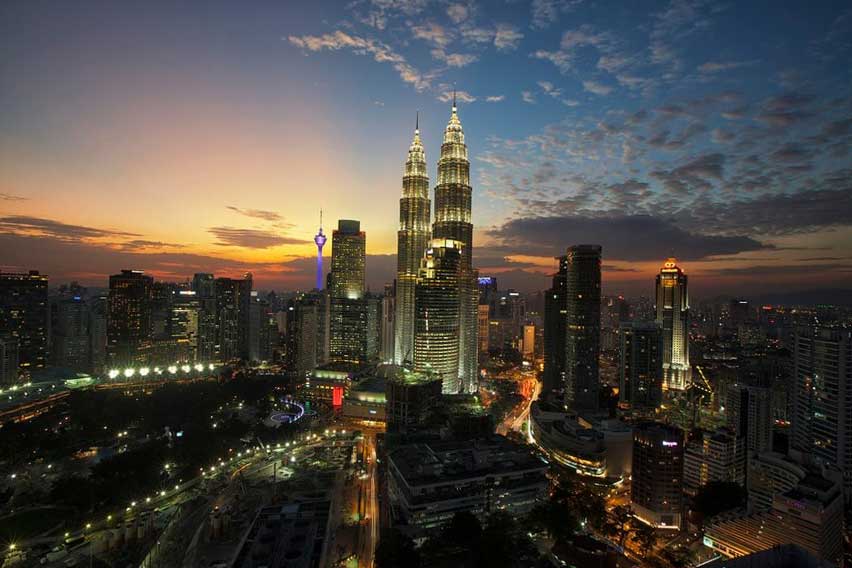 A place offering a plethora of varied activities for the newlyweds, Florida boasts of great weather, cool waves and chilled out locals. While the resorts offer mouth watering packages of dinning and activities clubbed together with specialty cruises.
3 reasons why you should go there:
• A perfect combination of awesome weather and a range of affordable activities, Malaysia please the likes of both the adventurous and the laid- backs kinds.
• It offers a perfect combination of fine dining, romance and untamed adventure for the newlyweds.
• It is a perfect getaway for both on the budget and the ones looking to splurge.
[Must Read: Best things to do in Penang Malaysia]
4. Mauritius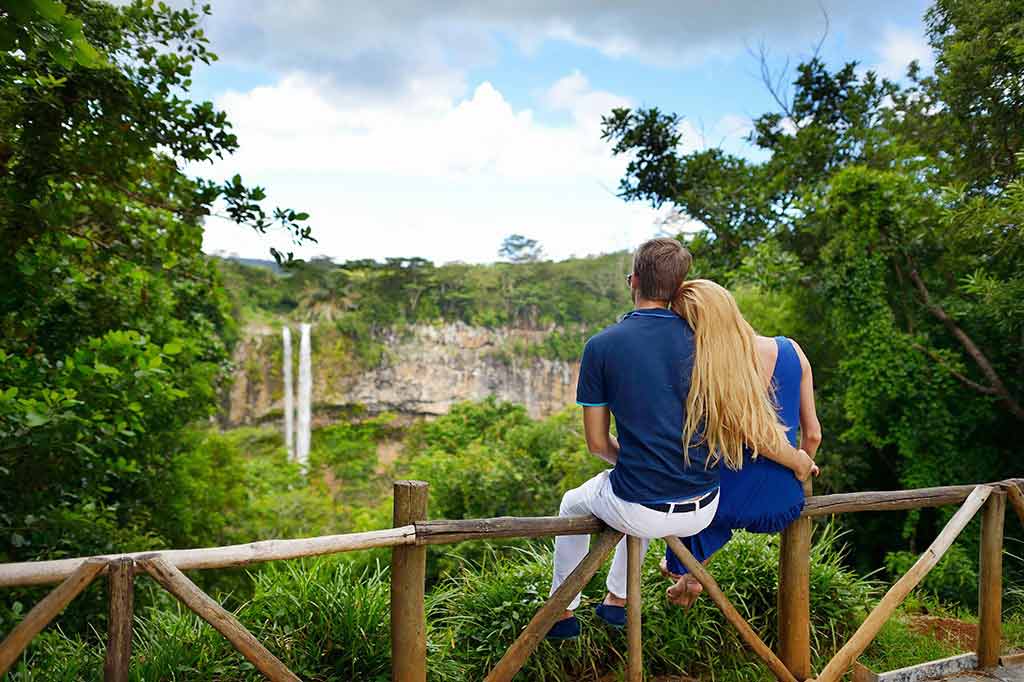 Very few places have the calling like that of Mauritius for the newlyweds. Picture perfect settings with memorable stays on the majestically turquoise blue waters, what else can a newlywed ask for in a location? From commoners to celebrity couples, it is one of the biggest draws for the couple looking for a memorable honeymoon outside India.
3 reasons why you should go there:
• You have the option of selecting all inclusive accommodations that allows you to stay longer without burning a hole in your pocket.
• It is one of the most famous and budget friendly destination within close proximity from India.
• Extravagant beaches, famous spas and sumptuous food; all at one place with exceptional hospitality.
5. Hong Kong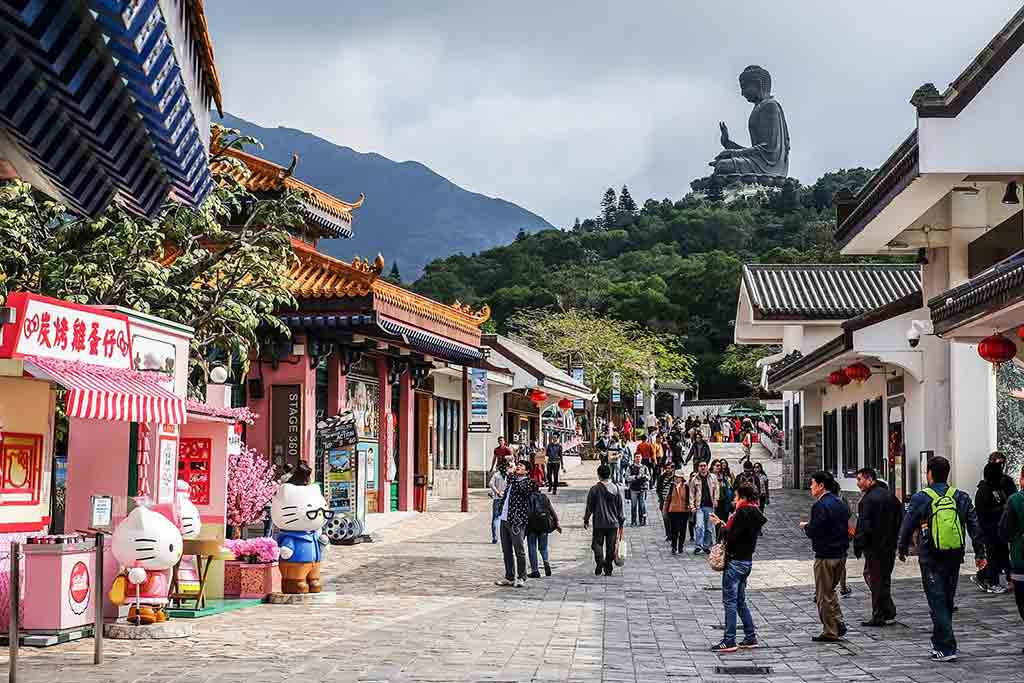 Tired from the long marriage ceremonies and now looking for a hassle-free place to visit? Go to Hong Kong. You don't even require a visa there. Yes! You read right. The bustling city with every modern amenity possible yet representing its cultural best, Hong Kong is an ideal place to relax for a newlywed.
3 reasons why you should go there:
• As mentioned earlier, all you need is a heart madly in love and your soul mate, no visa required.
• Amazing architectures enjoyed over sumptuous food, especially for non-vegetarians. They serve practically everything if you can eat them.
• From Hollywood walk of fame to Stonehenge life sized replica, Hong Kong has no dearth of places to visit.
6.Dubai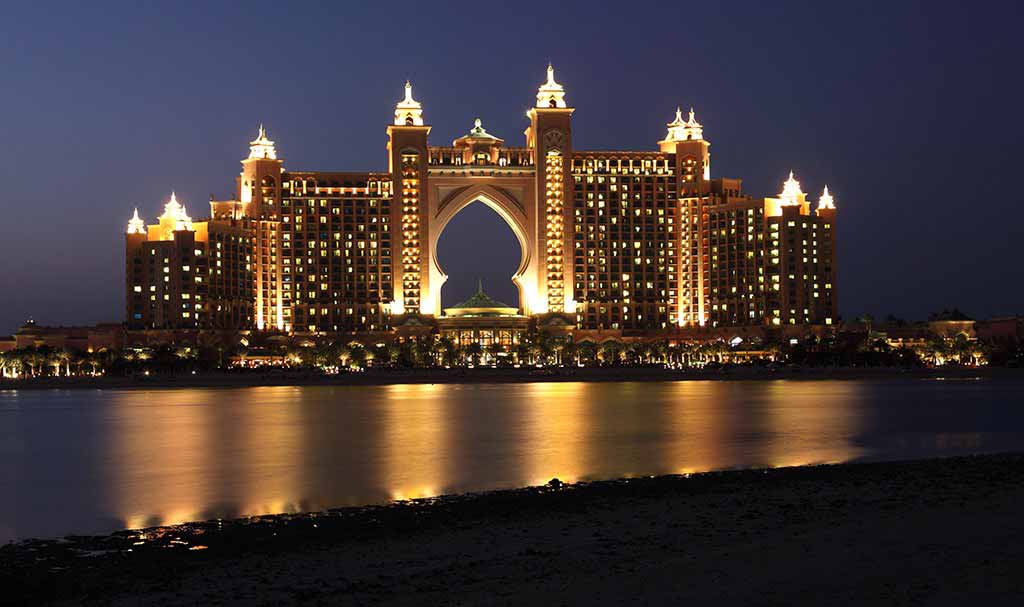 Known as the entertainment hub of the world, it is surprisingly close to the Indian subcontinent and a perfect getaway for the love birds. A perfect place for honeymooners with all budget ranges, Dubai has everything from romantic dinner cruises to adventurous desert safaris; romantic star gazing nights to the amazing architectural wonders of the world.
3 reasons why you should go there:
• It is known as the safest city on earth. Simply follow some basic Arabian city rules and you can freely roam around even at 2 at night without any fear.
• The amazing city has the best combination of water sport activities and the desert activities.
• Getting a Dubai tourist Visa is really easy and quick. So even if visiting Dubai is your last minute plan, you don't have to worry about the formalities.
Explore Romantic Dubai Holiday Packages
7. Indonesia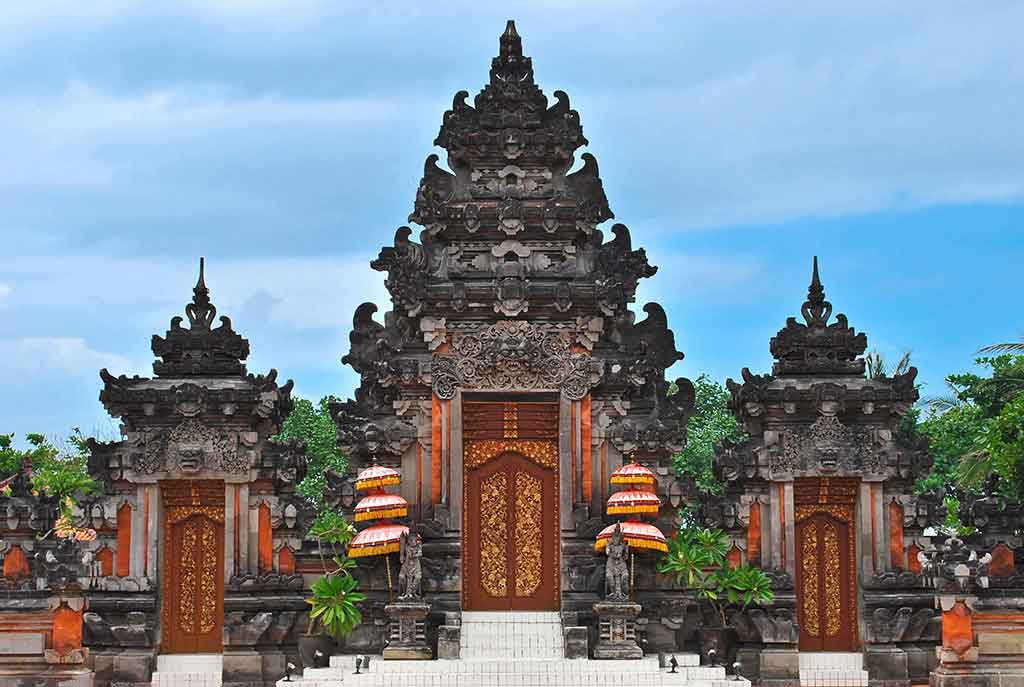 Indonesia can certainly be called as a calming country with organic greens all around. Soothing serenity as far as eyes can go, that's Indonesia in a nut shell. So if you are a couple looking for relaxing in the lap of nature on the backdrop of majestic mountains and hospitable locals. Indonesia is a place not to be missed.
3 reasons why you should go there:
• It is beautiful, affordable and a natural jewel adored by the ones in love.
• Blue seas allow you the perfect setting to laze around and relax in the arms of your partner.
• Bearing striking similarity to the Indian lifestyle, the place has a sense of comfort and security.
8. Singapore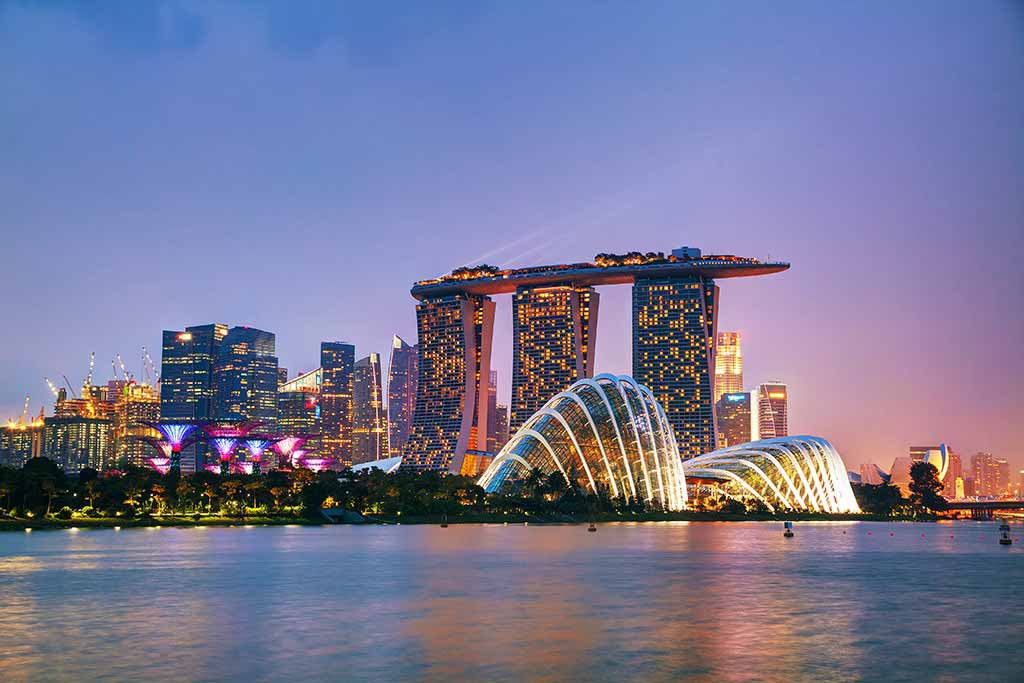 A perfect bend of glitter, fashion, nightlife and relaxation, Singapore is another amazing destination beckoning the newlyweds to spend their first vacation after vows. A world renowned shopping hub, Singapore is always bustling with some or the other activity all year round.
3 reasons why you should go there:
• Very friendly locals offering impeccable hospitality is a major factor driving the tourists to the place.
• A pocket friendly destination that can offer an exceptionally memorable trip without being heavy on your pocket.
• Known as the fashion capital of Asia, it offers abundant opportunity to shop till you drop.
Explore Singapore Holiday Packages
9. Sri Lanka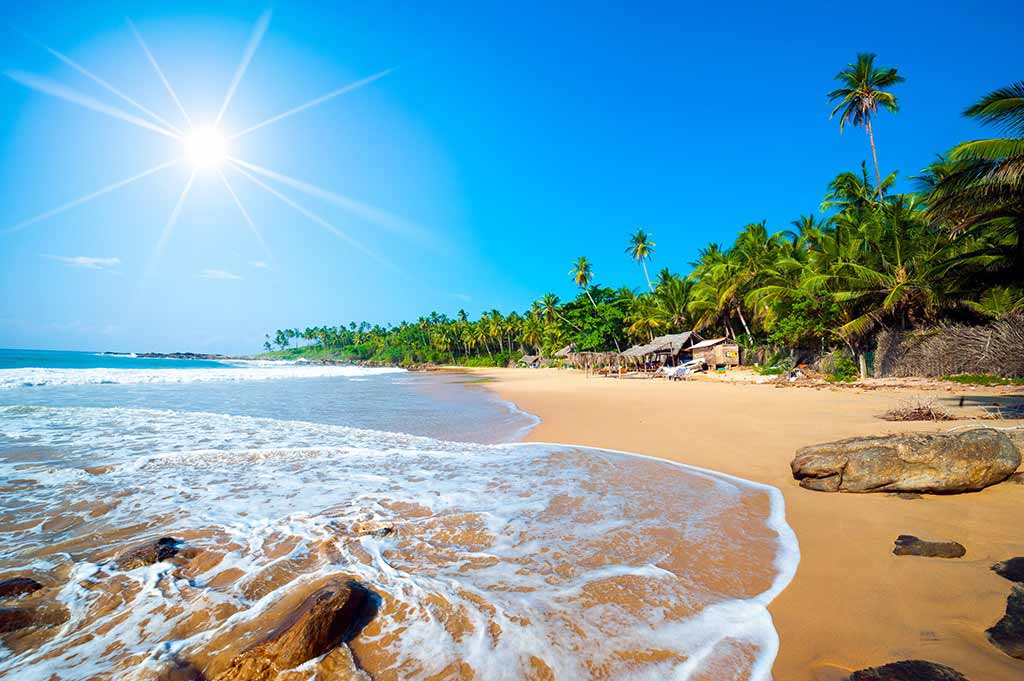 Associated closely with the Indian mythology, Srilanka has abundance of beauty to be admired. Boasting of a long lasting charming effect on the visitors, Srilanka is gaining a lot of popularity for its friendly hospitality and world class resorts. Being a small country surrounded by waters on almost all the sides, Srilanka is a paradise for beach lovers.
3 reasons why you should go there:
• The ancient ruins of the country have many UNESCO heritage sites that speak a lot about the history and culture.
• The colossal open market of the capital city Colombo is definitely an attraction in itself.
• If your partner is a sea food lover, it's a mouth watering slice of a paradise, literally.
10. Bhutan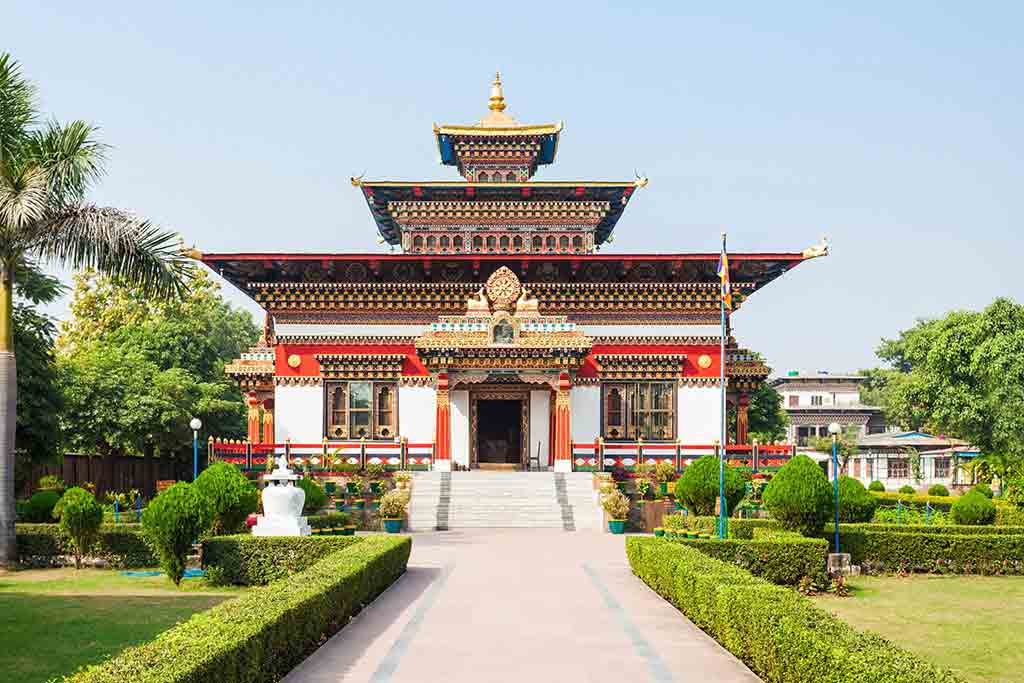 Obsessed with natural photography? Or looking to start your life amidst the spiritual surroundings that epitomizes tranquility? Consider visiting Bhutan. The only country in the world to outlaw tobacco and ban plastic completely, the country is exceptionally beautiful with friendly locales eager to help visitors at every step. Bhutan can be an uncanny choice for a quiet, peaceful and cozy honeymoon in lap of mountains and magnificent sceneries.
3 reasons why you should go there:
• The country is all about serenity and peaceful locales not disturbing you at all.
• Almost a stone's throw away from India, you will be amazed how pocket friendly your honeymoon can be even if you stay at a luxury resort.
• It gives you ample amount of sceneries for postcard perfect photography.
India is extremely blessed with a location surrounding which there are numerous beautiful destinations for honeymooners. No matter whatever your preferences, these destinations have something great for every taste.