Awww…it's again that fabulous part of the year, and yes, what I refer to here is Christmastime in Dubai
Despite Dubai being a part of an Islamic nation, the city will be cloaked in a unique festive spirit during Christmas, with malls, stores, offices, and popular leisure and dining outlets all gorgeously adorned with well-lit Christmas trees, colorful lightings, decorations, and frolicking snowman replicas, thus creating an awe-inspiring sight. Unsurprisingly, it's where people from 200 plus countries live amicably; it's where all religions are respected; and obviously it's where the astonishing diversity of its expatriate community is whole-heartedly welcomed and appreciated.
So even if you've the slightest of skepticism about celebrating Christmas in Dubai in a home-away-from-home way, just put all your speculations to rest and come here experience for yourself and know what it's like to be in Dubai during Christmas. To make things even easier, we've amassed a Dubai Christmas guide incorporating some of the best shopping, dining, and exciting activities, so that you can have the best ever Christmas in Dubai.
Christmas Shopping
From Irony Home, Crate and Barrel, and Debenhams to Dubai Garden Centre, and Reflections, you'll have plenty of options around to pick some unique gifts and most importantly, enjoy the biggest ever Christmas shopping deals in Dubai. Not alone these, you can also check out the specialized markets and fairs offering authentic Christmas shopping experience.
1. Outdoor Christmas Market at Raffles Dubai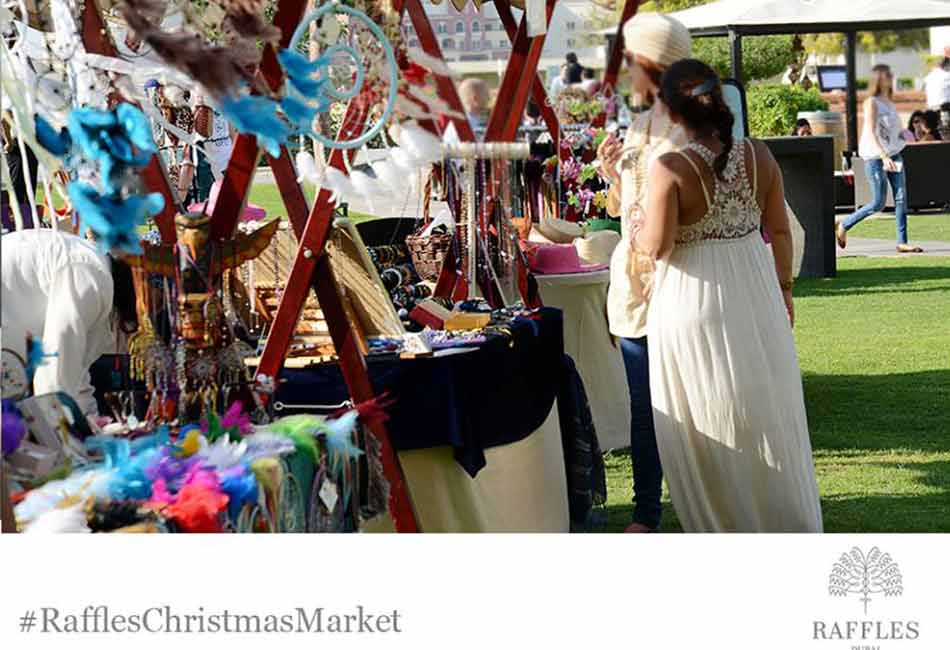 This amazing outdoor market which will be put up at Raffles Garden is sure to treat you with an unforgettable Christmas experience. Shop one-off gift items, enjoy live music, and relish an array of gastronomic specialties including roasted chestnuts, turkey shawarma, mince pies etc., thanks to its extensive live cooking stations.
When: December 16th
Timing: 13:00 hrs to 18:00 hrs
Entry: Free
2. Christmas Market at Al Habtoor City Hotels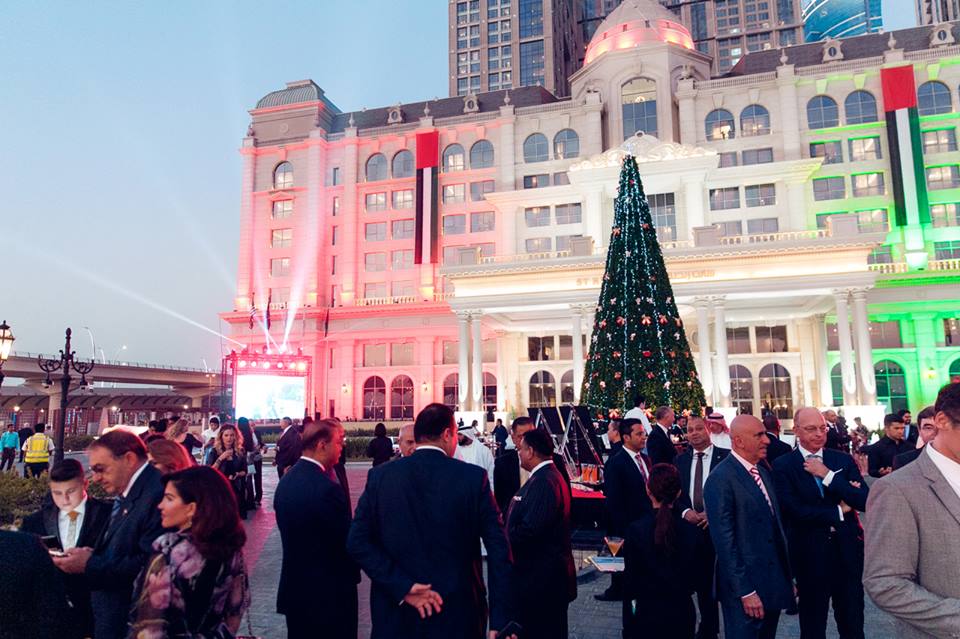 Whether you wish to shop some extraordinary Christmas gifts or delight in your favorite food or drinks or simply want to be a part of all seasonal festal spirit, a trip to Winter Garden Market organized by Habtoor City's St. Regis Dubai and Westin Dubai would certainly to live up to your unique imaginations. Boasting giant snow, merry-go-round, special snow fighting zone, and face painting stalls, it's comprehensively packed with a variety of options to entertain all members in your family.
When: December 7th to December 31st
Timing: 17:00 hrs to 21:00 hrs on weekdays & 15:00 hrs to 21:00 hrs on weekends
Entry: Free
3. Christmas Market – Hyatt Regency Dubai Creek Heights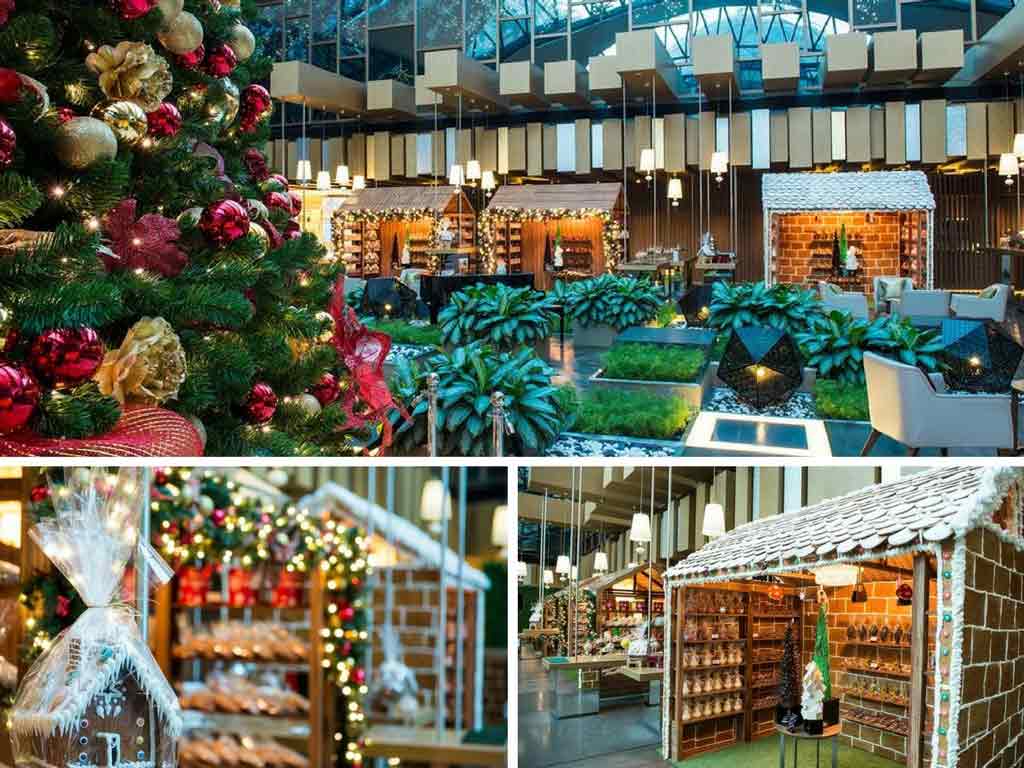 This indoor market set up at the Lobby Lounge of Hyatt Regency Dubai Creek Heights will give you the perfect chance to savor most delectable gingerbread, cookies, and gluwein. The whole ambience is unmatched, with incredible Christmas songs and music adding to its stalls.
When: 4th December to 26th December 14, 2016
Timing: 19:00 hrs to 23:00 hrs
Entry: Free
4. Souk Festive Market at Madinat Jumeirah


Besides all staples of an authentic Christmas market, the focal point of Souk Festive Market is a remarkably festooned festive tree. Catch up with Santa Claus and engage in a range of thrilling activities. While your little ones will be delighted with rides and games such as North Pole train, teenagers can enjoy pursuits like bungee jumping. There is also a snow zone.
When: December 17th to December 27th
Timing: 15:00 hrs to 1:00 hrs
Entry: Free
5. Family Winter Fair at Reform Social and Grill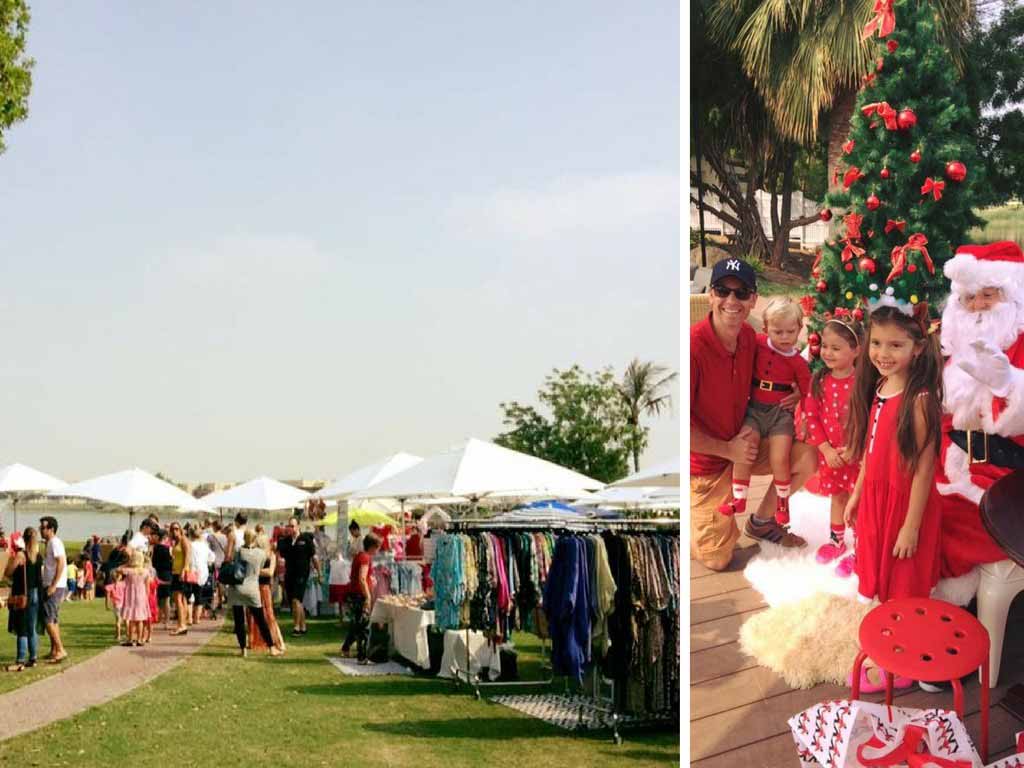 For an incredible Christmas shopping and dining experience, don't miss out the three-day Family Winter Fair which will be held at Reform Social & Grill Dubai, blissfully nestled in the Lakes, Emirates Living District. Aside from 50 plus stalls, there will be lots of food, beverages and fun activities for kids.
When: December 15th to December 17th
Timing: 17:00 to 22:00 on Thursday, 12:00 hrs to 22:00 on Friday & 12:00 hrs to 18:00 hrs
Entry: Free
6. Dubai Sports City Fair
Another specialized Christmas shopping attraction is the fair conducted on the one-kilometer long Canal Promenade at Dubai Sports City's Canal Residence West. Bargain shopping apart, it enthralls people of all age groups with its live cooking stations, themed fun activities, and kids' play areas.
When: December 16
Timing: 16:00 hrs to 21:00 hrs
Entry: Free
Christmas Events & Activities
1. DXB Carol in Desert:
Join this event to slip into the spiritual fervor of Christmas, however, in a totally unique manner! Head out to the sprawling desert site located close to Al Qudra Cycle Course, where all facilities including camp and BBQ fires will be provided. But, carry your own food and beverages, torches, and camping gears if necessary. Mingle with new people and create exciting friendship as you sing Christmas carol together amid an unmatched jovial vibe.
When: December 16th
Timing: 16:00 hrs to late night
Entry: Free
2. Dubai Snowfest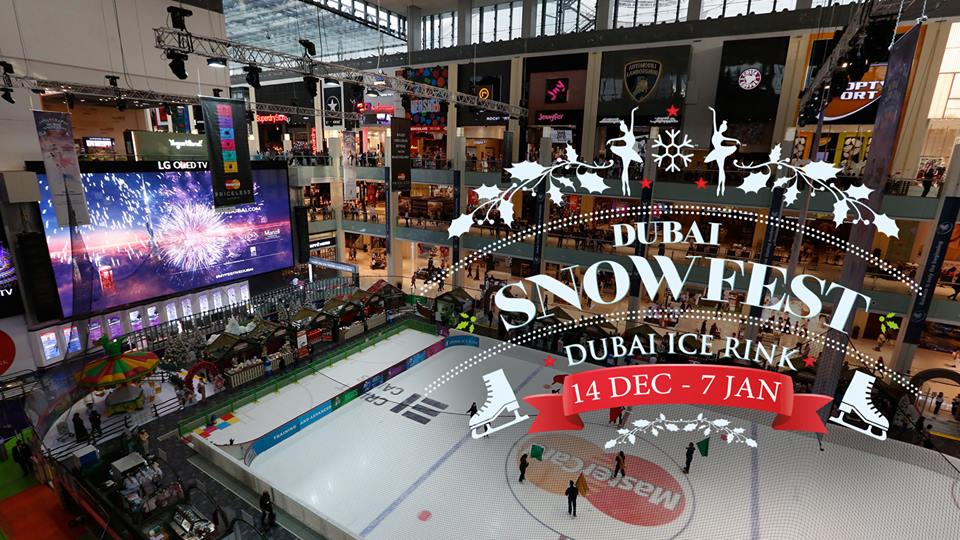 Fancy a white Christmas in the desert city? As a city of unimaginable, Dubai doesn't disappoint you. Simply make your way to the world's biggest mall, Dubai Mall for Dubai Snowfest featuring Dubai Ice Rink Village Market. Mesmerizingly replicating the ambience of a snow wonderland, it's where you can skate under the real snow fall, relish delightful food and drinks, shop distinct gift items, and enjoy a broad assortment of amusing and thrilling activities.
When:14th December till the first week of January
Entry: Free to enter Dubai Ice Rink Village Market & AED 100 to skate under snowfall
3. Ductac Peter Pan Pantomime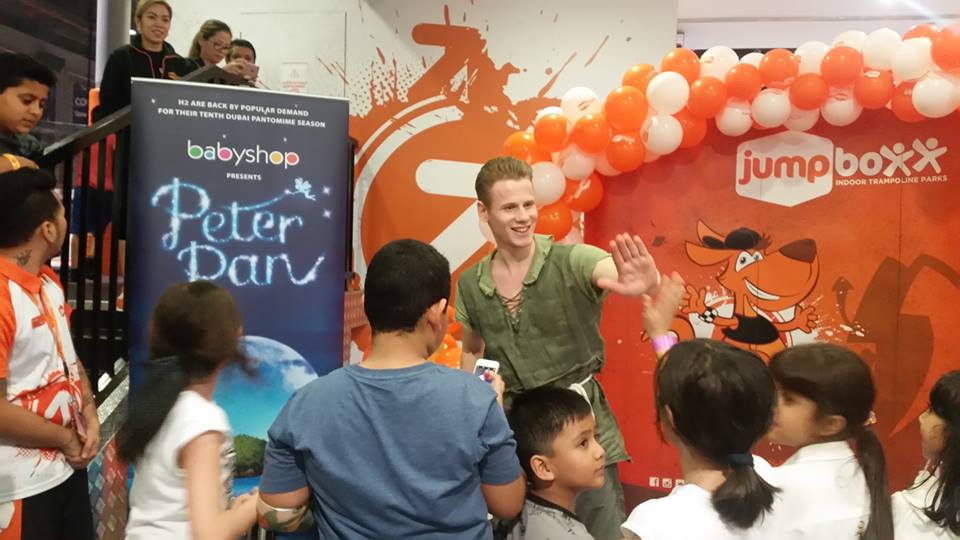 An inevitable segment of Christmas traditions (especially of UK) is a classic theatric performance known as Pantomime. If you wish to experience it right here in Dubai, make your way to Mall of the Emirate's Ductac! It is all set to stage the tale of Neverland whose central character is a charming young boy, namely, Peter Pan.
When: December 20 to December 24th & December 26th and December 27th
Entry: AED 140
Christmas Dining
With a versatile array of choices to select from, you'll have plenty of options to savor a splendid Christmas brunch in Dubai. And here are a few options to consider for Christmas.
1. The Viceroy Pub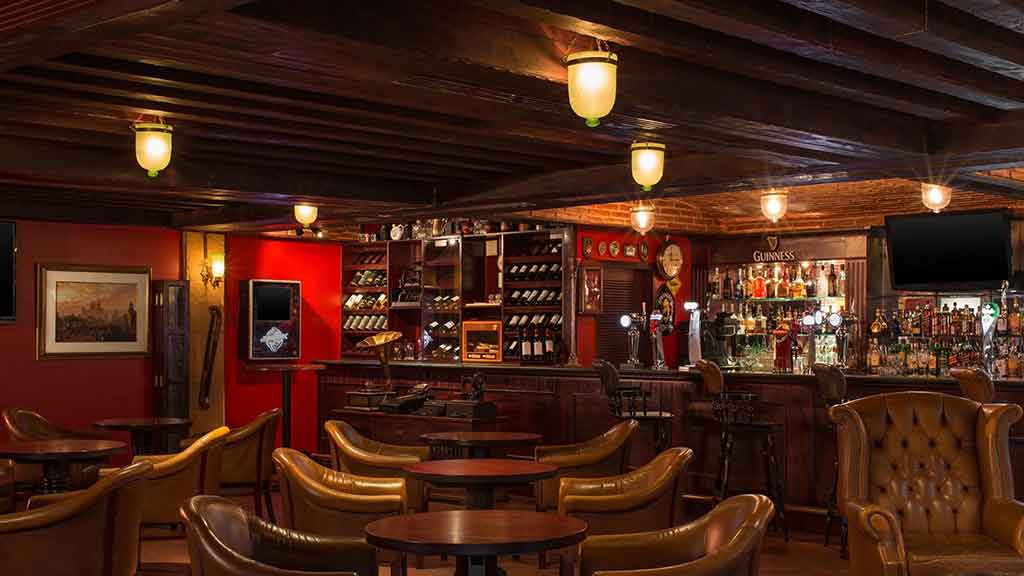 Perfect for: Christmas Turkey Dinner
Recreating the ambience of a colonial style bar, The Viceroy inside Four Points by Sheraton Bur Dubai offers exciting promotions to enjoy both Christmas Eve and Christmas Day dining. Relish great turkey and streak delicacies while enjoying a glass of house wine.
2.Ewaan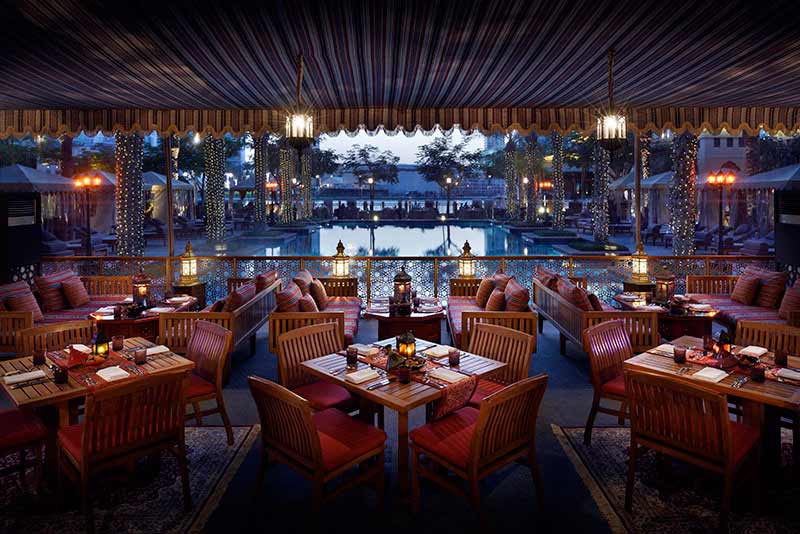 Perfect for: Exotic Christmas bunch experience
Ewaan at the ground level of Palace Downtown Hotel provides a great Christmas brunch alongside its incredible Arabian as well as Oriental specialties. Featuring live cooking stations and finest selection of beverages, it's ideal for anyone looking for an exceptional Christmas Day Brunch.
3. Ruth's Chris Steak House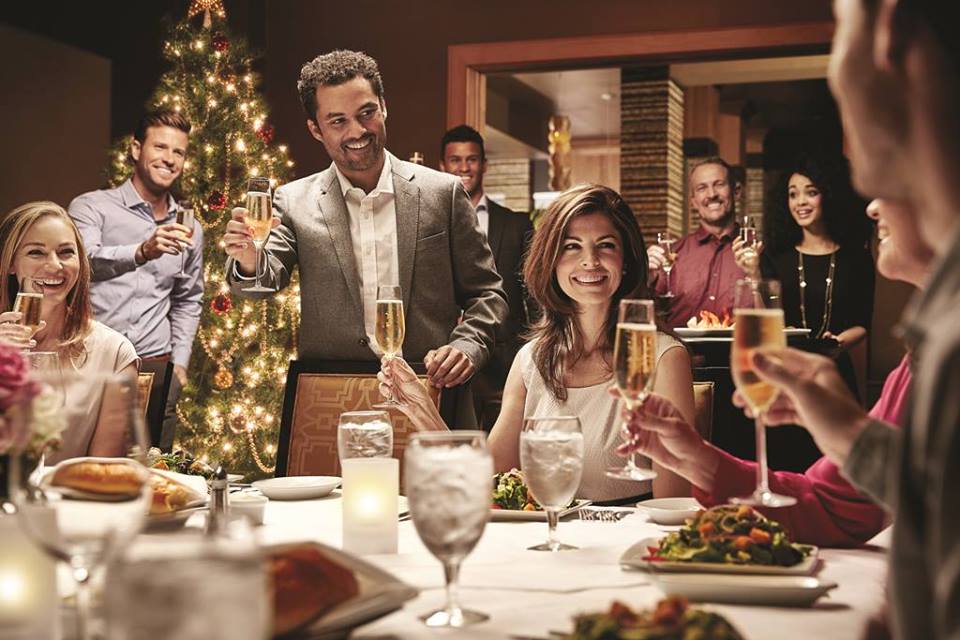 Perfect for: Multi-course Christmas menu
Housed within Address Hotel, Ruth's Chris Steak House serves a special four-course menu accompanied by soothing music and Christmas crackers. You can also opt for its Festive Turkey Takeaway if you're looking to host a classic Christmas party at home while leaving the task of cooking to the experts.
4.The Eloquent Elephant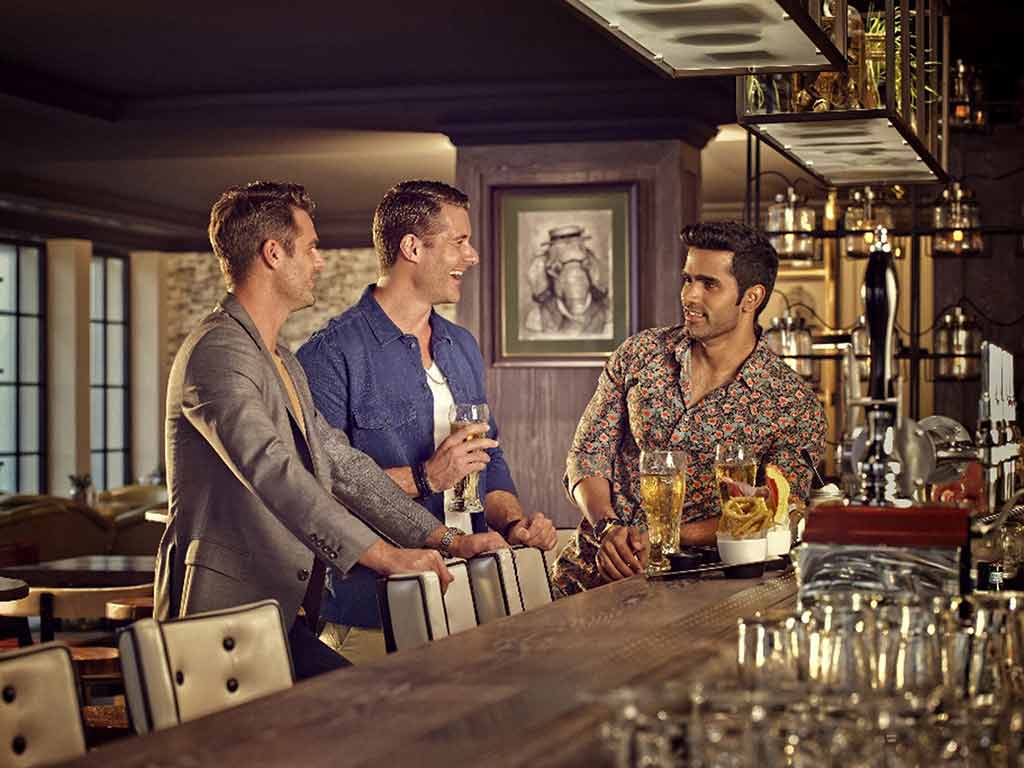 Perfect for: Craft Brunch featuring à la carte menu
For a bonafide English style Christmas experience, try Christmas brunch specialties at The Eloquent Elephant within Taj Dubai's lobby level. Among many of the specialties up for grabs are roast turkey delicacies, fig chutney etc. The vintage ambience with wood flooring, metal window frames, and atmospheric light fixtures complement your dining here.
5. Al Forsan, Bab Al Shams


Perfect for: Family friendly brunch
If you wish to celebrate Christmas with a classic Emirati touch, one place you should definitely not miss out is Al Forsan at the quaint desert resort of Bab Al Shams. In fact, it's not just sumptuous food that makes it a great place for Christmas celebration, but also the remarkable desert views and amazing entertainment activities, from carol singing and entertaining magic shows to camel and pony ride.
Dubai does everything in an astoundingly stupefying way, and so is Christmas. If you wish to ditch the clichéd winter destinations and plan for a totally distinctive Christmas or New Year getaway, you should definitely visit Dubai. Celebrate Christmas and more importantly, immerse in the festivities as part of Dubai Shopping Festival, which will start on 26th December. Needless to say, you'll return home with a bag full of prized memories and experiences.