The year has pretty much flown by and 2018 is now only a few months away. So if you are looking to usher in the New Year at an exotic location with near and dear ones, you might want to start planning soon. Here is our pick for the best locales to celebrate New Year's Eve in Asia. These destinations, spread across the culturally and geographically diverse continent of Asia, offer a mix of the new and old ways to ring in the New Year.
1. Singapore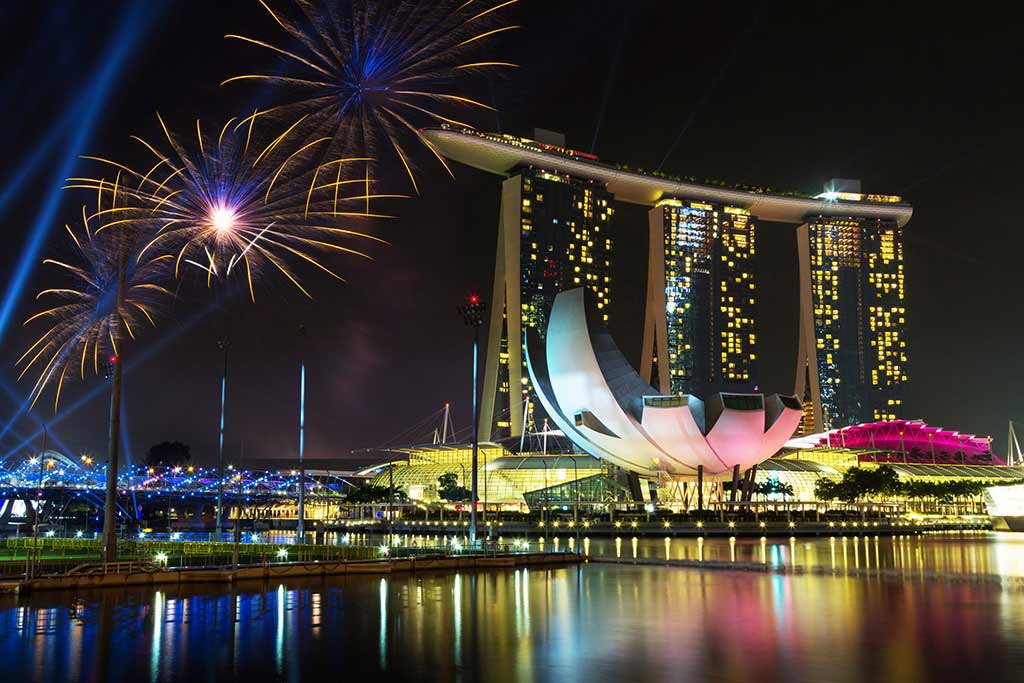 Singapore is so serious about celebrating the New Year, that even January 2nd is an off for most people, if the first day of the year happens to fall on a Sunday! While that is true, rest assured that you will witness celebrations on the night of the 31st in all major areas of this city-state. You can head out to locations like the Marina Bay to witness fireworks or to Sentosa if you are looking to attend parties and concerts. It is advisable to not miss out on the 'Wishing Spheres' ceremony at Marina Bay. A popular tradition in the Red Dot, these spheres carry the wishes of the people and are set afloat in the Bay as a mark of positivity and hope for the New Year.
2. Koh Samui, Thailand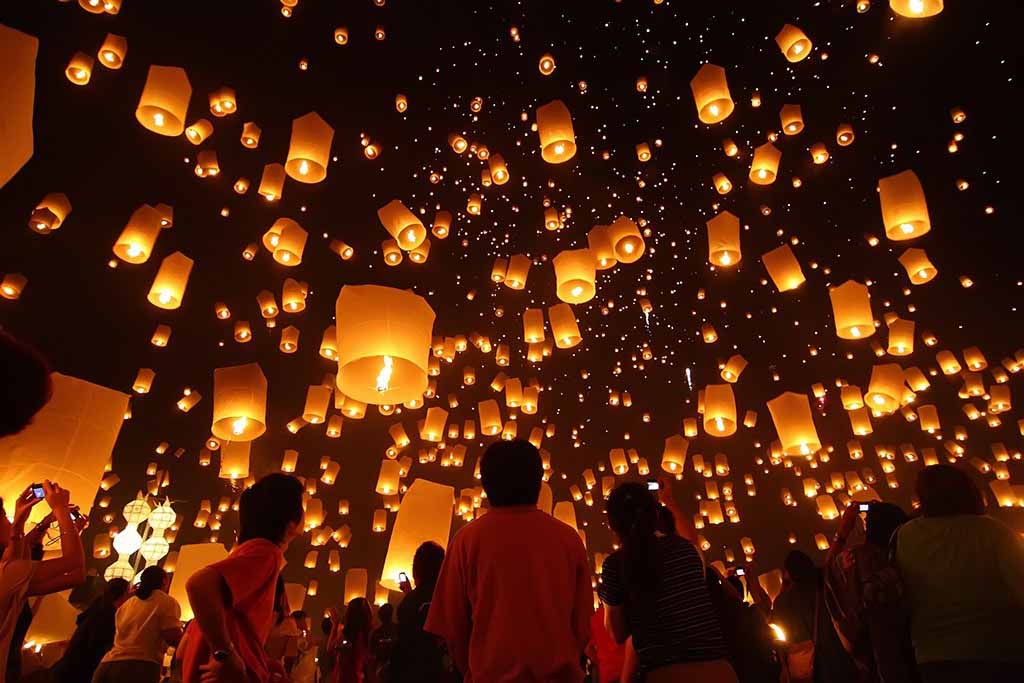 This small island off the coast of Thailand has a lot to offer, especially for families with kids. There will definitely be fireworks and parties that you would not want to miss. But something special awaits you after the pyrotechnic shows have died down. Koh Samui takes pride in a tradition called 'khom lhoy'. Here, the local Thais light up traditional lanterns and send them skywards, denoting a new start. This picture of midnight serenity is your Koh Samui special photo-op.
3. Osaka, Japan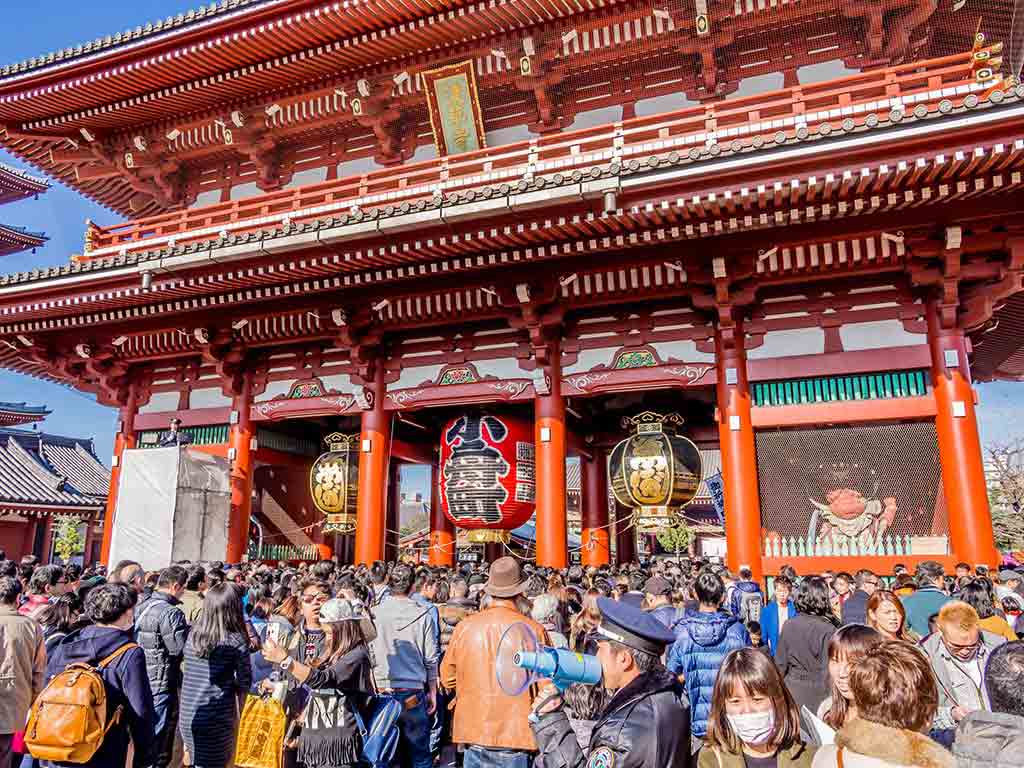 If fireworks are a New Year's Eve staple for you, Osaka might not be the best place for you. This Japanese city believes in welcoming the new in a more traditional manner. They prefer a quieter night, which includes visiting temples or shrines at midnight. While major tourist attractions might be closed on account of an important holiday on January 1st, you can blend in with the locals practicing 'Hatsumode'. Additionally, you can also witness the Emperors Greetings, or visit the Osaka Castle which is open for visitors only during the New Year. With traditions so sanguine, Osaka is bound to make for an auspicious beginning of your New Year.
4. Goa, India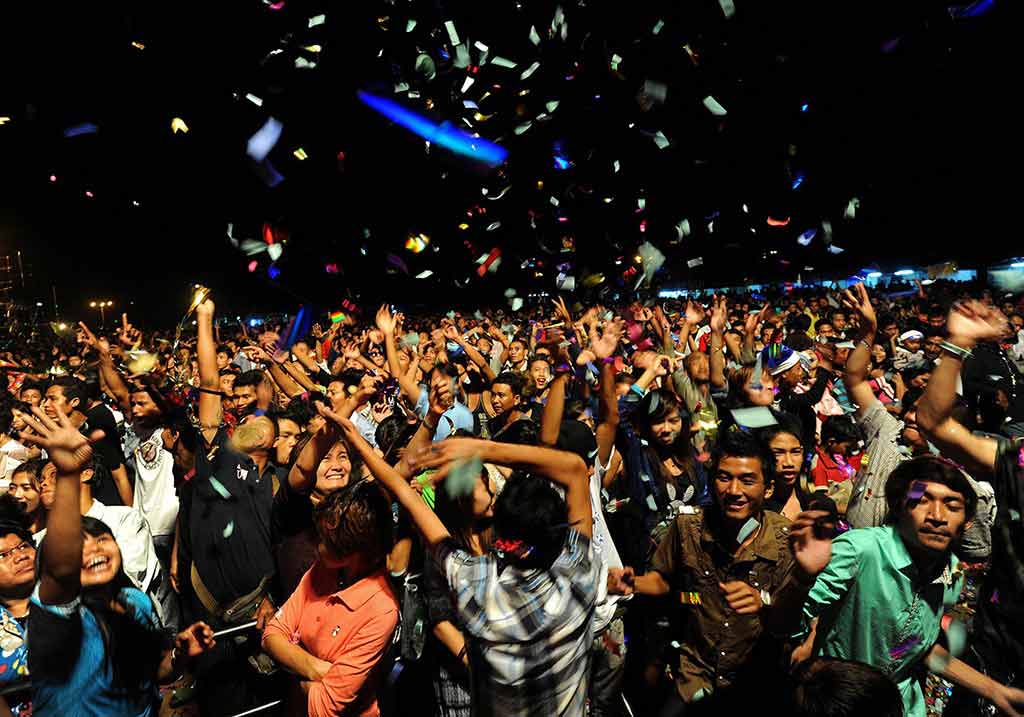 Goa is often looked at as India's answer to the party destinations of the world. While that might be true, Goa also has something in store for the quiet ones as well. North Goa is full of fireworks and parties, with performances and music all night long. On the other hand, South Goa is your destination for countdown parties of a more reserved nature. Nonetheless, Goa has something for everyone, especially if you want to see the sun setting upon a beach.
5. Dubai, United Arab Emirates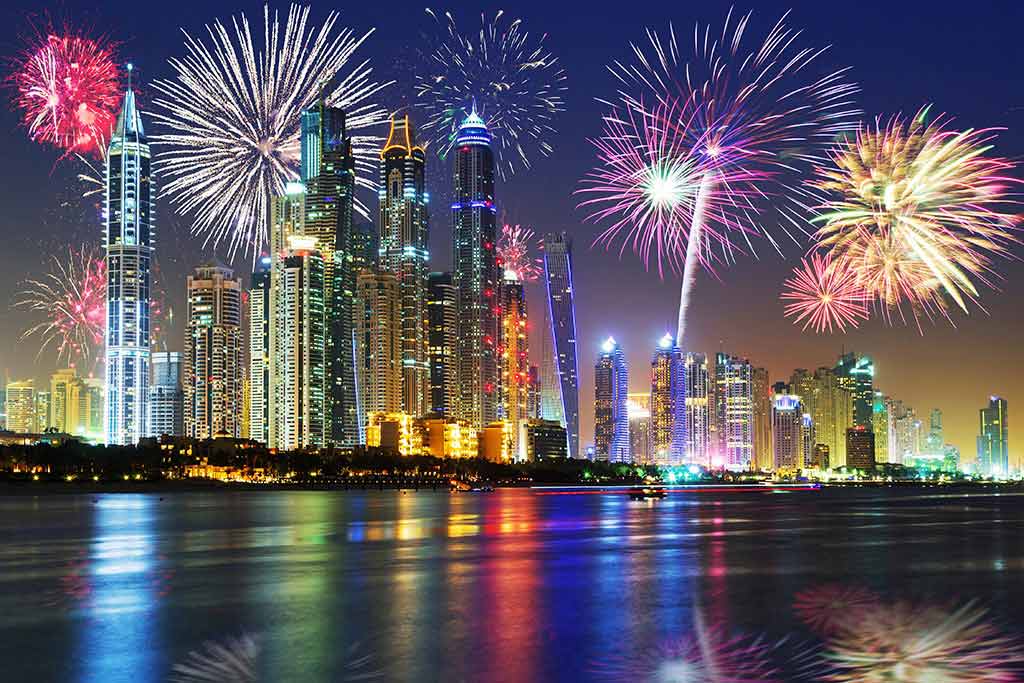 If this list is about NYE destinations, it would remain incomplete without Dubai. Luxury brought to life, Dubai cannot go wrong with New Year celebrations. The Emirate is full of party destinations and places to be at when the clock strikes 12. You can stay outdoors to watch the fireworks at Burj Khalifa, or groove to some of the catchiest beats indoors at their nightlife destinations. You can also get onto a yacht or a cruise and sail down to the view of your choice. You won't run out of options here.
6.Kuala Lumpur, Malaysia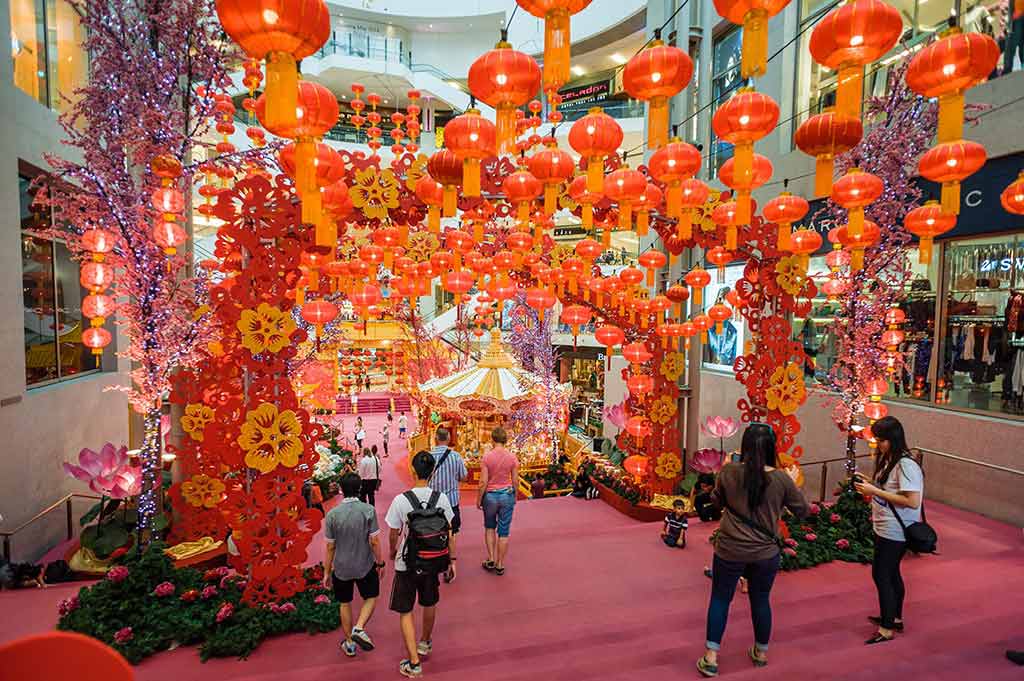 Wherever you are in Kuala Lumpur, it would be difficult to miss out on the fireworks. The city has provisions to light up the night sky and bid the past year goodbye. If you don't mind the crowd, stay in KLCC Park to witness all the action. Or you can head to Bukit Bintang to be a part of their annual street party. There are also several rooftop bars across the city from where you can enjoy the view along with a meal.
7.Phnom Penh, Cambodia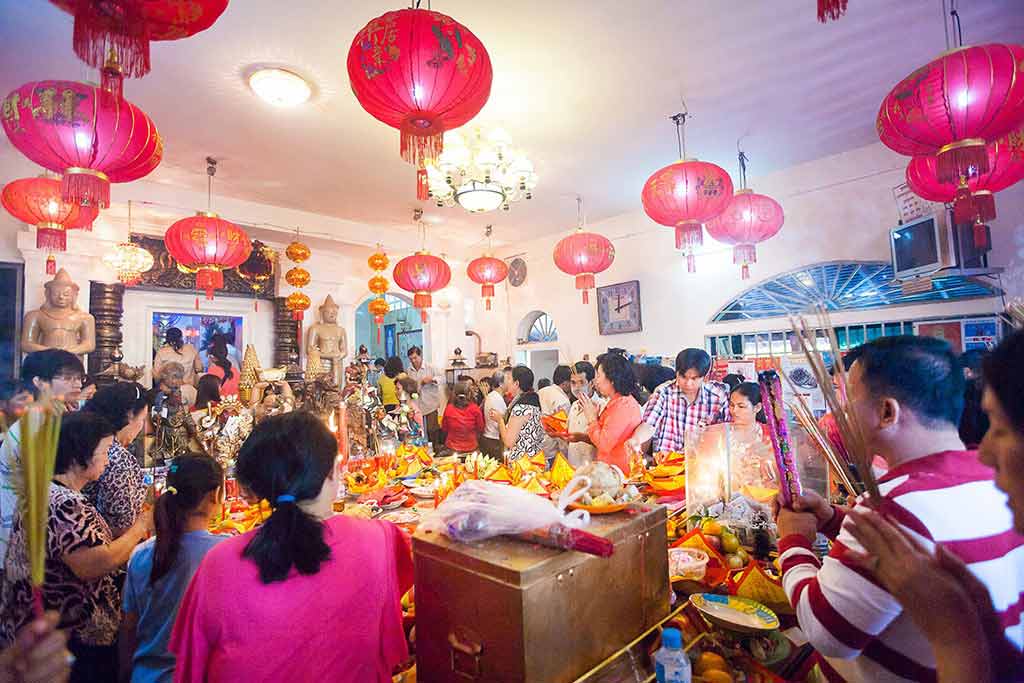 One might not know a lot about Phnom Penh. However, that is precisely the reason to head here for a good time on the eve of the New Year. While the Cambodian New Year 'Khmer' does not begin till sometime in April, Cambodians go all out to celebrate the Gregorian New Year as well. Apart from pyrotechnics, there is delicious food and performances at venues across the city.
In almost all cultures across the world, a new year signifies a new beginning. It is only fitting that we spend it in a way which not only honors the sentiment, but also makes way for a brighter tomorrow. To ensure that your celebrations are not marred with a sour memory, it is advisable to plan your trip well in advance, including your travel and accommodation bookings. Additionally, keeping an open mind towards the culture and practices of the place you are heading to will only enhance your experience. If you know of any happening Asian NYE destination that we missed out on, feel free to let us know in the comments.