Dubai has undergone a fast development over the past few decades, thanks to its unrivalled architecture styles, world-class leisure and entertainment choices, and brilliant business and conference facilities. That said, the city has had always disappointed wildlife enthusiasts and nature lovers due to the lack of an authentic public zoo. But not anymore; the newly opened Dubai Safari Animal Park, redefines the experience of traveling to a zoo and observing wildlife. An experience at the Dubai Safari Animal park is worth your trip. Read on to know more about it.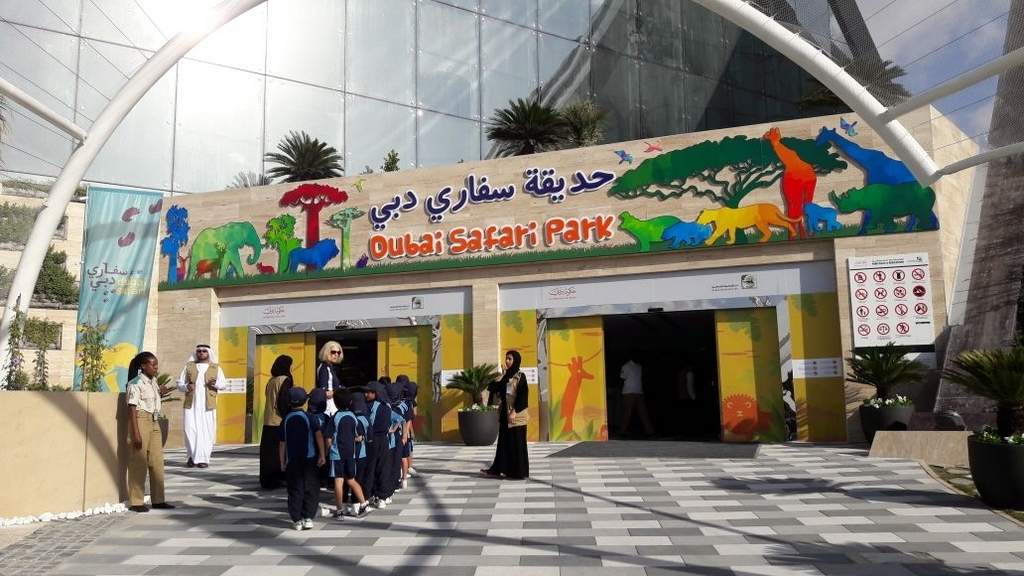 Know About Dubai Safari Animal Park
Dubai Safari Animal Park is Dubai's latest mega project whose construction is fast progressing in Al Warqa. Located adjacent to Dragon Mart, this space was previously a landfill site. But with the completion of the safari park, this 119-hectare facility shall be a wondrous bio-diverse land filled with several exotic, rare and magnificent creatures, thereby replacing Dubai's cramped zoo in Jumeirah. The good news is that it provides all animals with ample space and living circumstances they are accustomed to.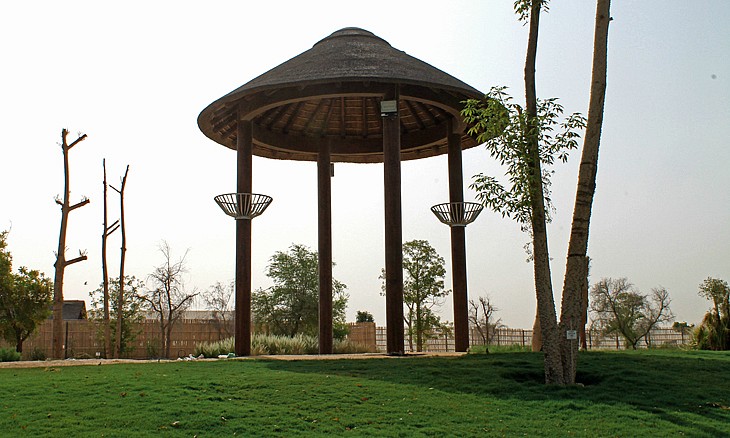 Feel the Animal Magic
Besides more than a 1000 residents relocated from Dubai Zoo (including five lions, snakes and a crocodile), the new park will be home to 10,000 plus animals, covering over 350 rare and shrinking species. With so many fascinating varieties of animals and birds like monkeys, bears, bats, and reptiles, you should definitely be watching out for spending seven to eight hours at this mammoth park, categorized into three main villages:
African, Arabic, and Safari.
The African Village: Like a journey to an African Savannah and the Rainforest, this approximately 12-hectare section lets you experience a unique landscape and see some of the world's mightiest and scarcest animals including African tawny lions, bongo antelopes, chimpanzees and kaarpi alpacas. Its highlights also cover a walk-through aviary, in addition to a variety of structures including an observation tower, giraffe feeding section, tram station, hippo viewing area etc. A specialty of these structures is that they are developed using durable materials like thamnochortus inignis, which in turn adjust according to the region's climatic conditions, making the structure warmer in winter and cooler during summer months.
#DubaiSafari, the AED1bn iconic project by Dubai Municipality, is set to welcome its visitors very soon. The eco friendly facility houses 2,500 animals representing more than 250 species. pic.twitter.com/oHRtPIqKlx

— Dubai Media Office (@DXBMediaOffice) December 11, 2017
The Arab Village: Occupying an area of about 13 hectares, it's modeled to recreate an Arabian Animal Safari with three distinct sections, such as deserts, mountains, and steppes. Featuring activities like falconry, camel ride, and hunting dogs, the focal point is the Bedouin Oasis which gives you the great opportunity to experience the awe-inspiring Bedouin culture and traditions. This section also provides several immersive activities and programs that allow people of all ages (mainly kids) to get up close and personal with animals.
Open Safari Village: The first-of-its-kind concept in the Middle East, it spans over 22 hectares of land and is probably the park's most fascinating sections. A must-do here is an hour long drive-through safari experience. As you travel aboard a safe, air-conditioned vehicle, it will bring you up-close with a wide assortment of animals, such as ferocious Bengal tigers, wandering in a vast open space. Needless to say; don't attempt to step outside of the vehicle during this thrilling safari. You can further enjoy amazing presentations of birds as well as reptiles at its open theater. Also, interact with giraffes, see hippopotamus, and ride an Asian elephant during the time spent here.
Why Dubai Safari Park is expected to be incredibly awesome?
Naturalized Enclosures: Contrary to conventional concrete cages with bars, you'll get to see here large and spacious enclosures that have been modeled to resemble animals' original habitat. Moreover, to keep both residents and visitors cool, there are air-conditioned rocks all over the park.
Wadi: Apart from three unique villages, Dubai Safari Park also comprises a valley or wadi region, where you'll find amazing animal as well as bird residents. Replete with several water features as well as a wooden bridge, it's consists of an array of dining and recreation facilities like skiing ground, play areas for kids, and exclusive section to try adventure pursuits.
Verdant Greenery: The layout of the park offers gorgeously landscaped areas across its five distinct sections, all worth exploring. So come to discover amazing animal world and also be amazed by its lush surroundings with more than 100 varieties of plants.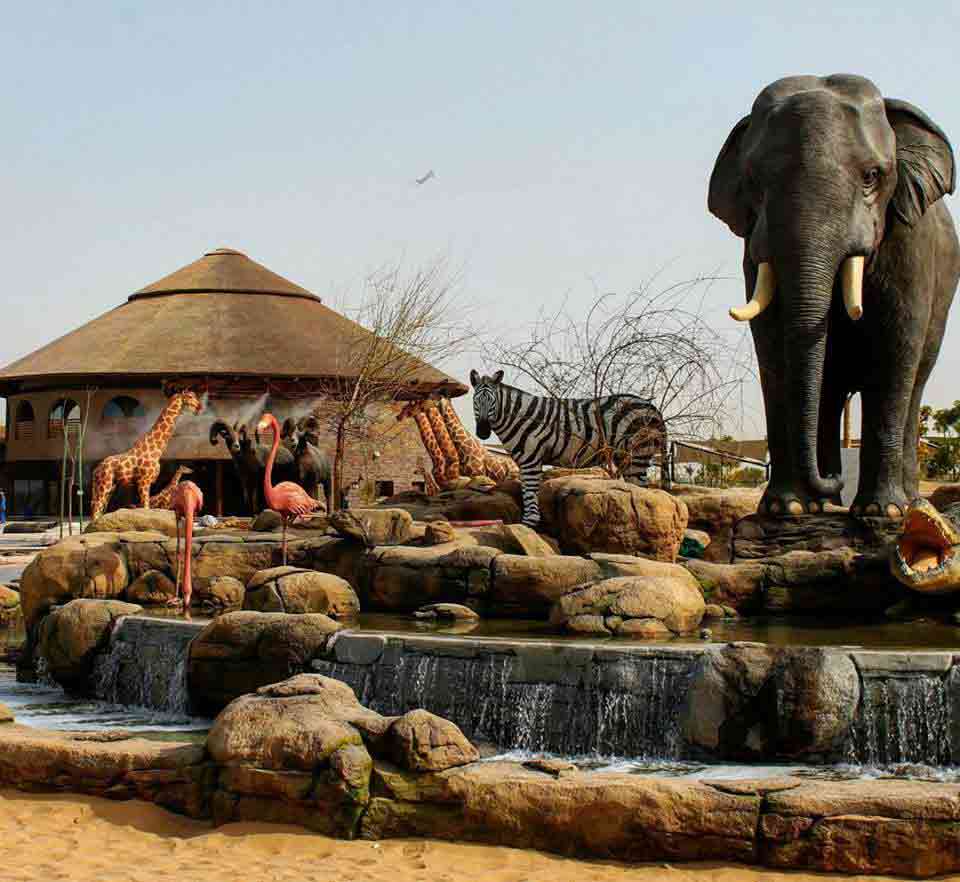 Energy-efficient: Most noteworthy aspect of this park is that it's environmental-friendly as it completely relies on renewable source of energy for irrigation purpose as well as powering of its varied facilities. From cable cars and trams to bicycles, majority of its internal transport system work with the help of solar energy. Enhanced by well-planned and systematic waste disposal and water recycling facilities, this is totally a green project that would minimize the carbon footprint.
Additional Experiences: Built at an approximate cost of AED 1 billion, Dubai Safari Park will have four restaurants – one of which overlooks cheetah enclosure. Another of the park's specialties is an underwater observatory that enables you to see pygmy hippos. A veterinary hospital plus a quarantine center are also attached. Most of all, its parking lot can accommodate up to 3600 vehicles.
Second Phase: The park further plans for the build of second phase which is expected to incorporate a hotel, a golf course, and most of all, exclusive sections to inhabit American and Australian animal species.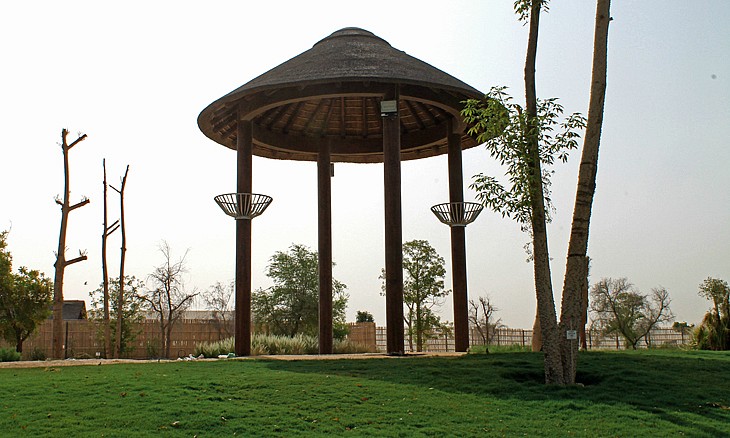 Conservation & Rehabilitation
One of the broader objectives of this park is to set up a suitable and equally safe environment for animal species of all forms. As such, Dubai Safari Park is not just developed to ensure an amazing day out for visitors and locals alike, but also focused on the wildlife education and conservation of rare and endangered animal species from all over the world.
There are special enclosures here to cure as well as rehabilitate traumatized animals like declawed lions, which sadly could never go back to the jungle. Furthermore, the conservation team at the park will conduct genetic breeding of animals and plants, which encompasses methods like artificial insemination.
In Conclusion
A trip to Dubai Safari Park will be more than experiencing varied flora and fauna, with several amazing attractions on offer here. Apparently, whether you're an adventurist, leisure seeker or wildlife lover, Dubai Safari Animal Park – quite surely – will be a must-experience for anyone visiting Dubai. So say good bye to Dubai Zoo and ready yourself for an enthralling safari experience during your Dubai holidays!