Little India – a delicious mix of ethnic colors, tastes, smells and a curious cacophony of Indian music, temple bells and varied accents. It's a delightful rush, especially if you're not accustomed to eastern cultures. Smells of delectable food hit you at every turn, and you're totally befuddled – where to stop, where to eat, and what all to do? Add to that the amazing variety of cultural goods on sale – Indian jewelry, silks, cheap readymade clothing, and amazing sandalwood souvenirs. That's Little India for you – forever new and forever bustling with the fragrant spicy flavors of India.
House of Tan Teng Niah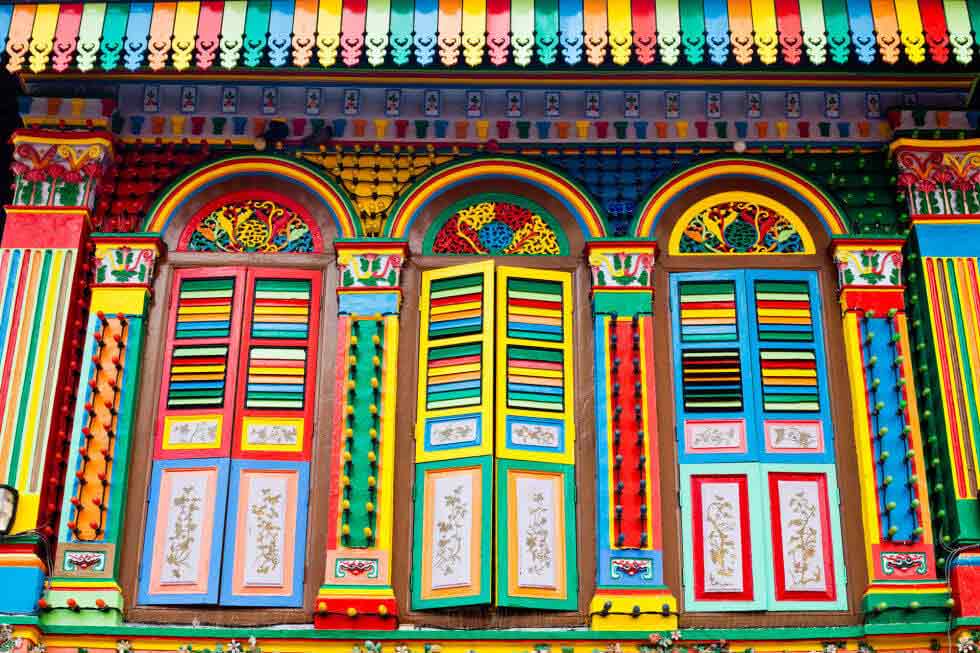 The House of Tan Teng Niah is old, extremely colorful two-story residence, painted in pastels of pinks, greens, blues and yellows in traditional Chinese door patterns. The house belonged to Tan Teng Niah, a confectioner, who built the house for his wife in 1900. The paints fade, but the residents of Little India repaint it faithfully, keeping all the old patterns intact. Next to the house is the Tekka Food Center, a food court offering an amazing range of Indian dishes.
Temple of Thousand Lights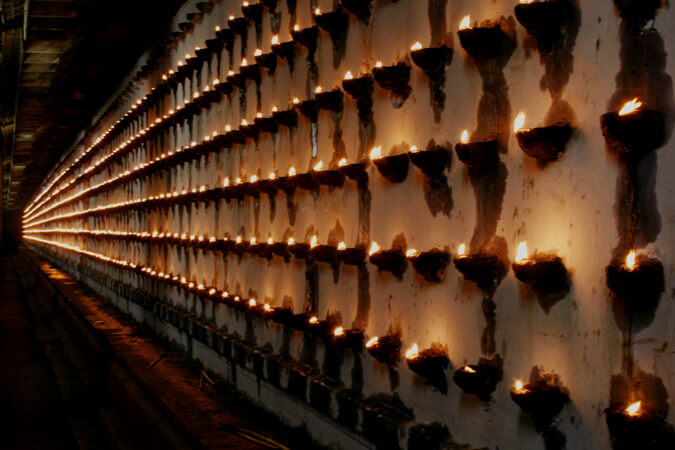 The Temple of Thousand Lights is a Buddhist temple, with a ginormous statue of the Buddha right in the center of the temple. The statue is all of 15 meters tall; it's imposing, majestic and beautifully made. You'll want to gaze at it for hours. There's an image of the reclining Buddha behind the huge statue, whose beauty causes quite a bit of comment.
The temple is known as the Sakya Muni Buddha Gaya Temple, or roughly translated, the Temple of Thousand Lights. The temple gets its name from the center room that is lit with a thousand lanterns and lamps, creating an otherworldly dimension where it's just you and the peace of the Buddhist place of worship. Singapore has its Buddhist host, mostly from Sri Lanka, who visit the temple regularly.
Sri Veeramakaliamman Temple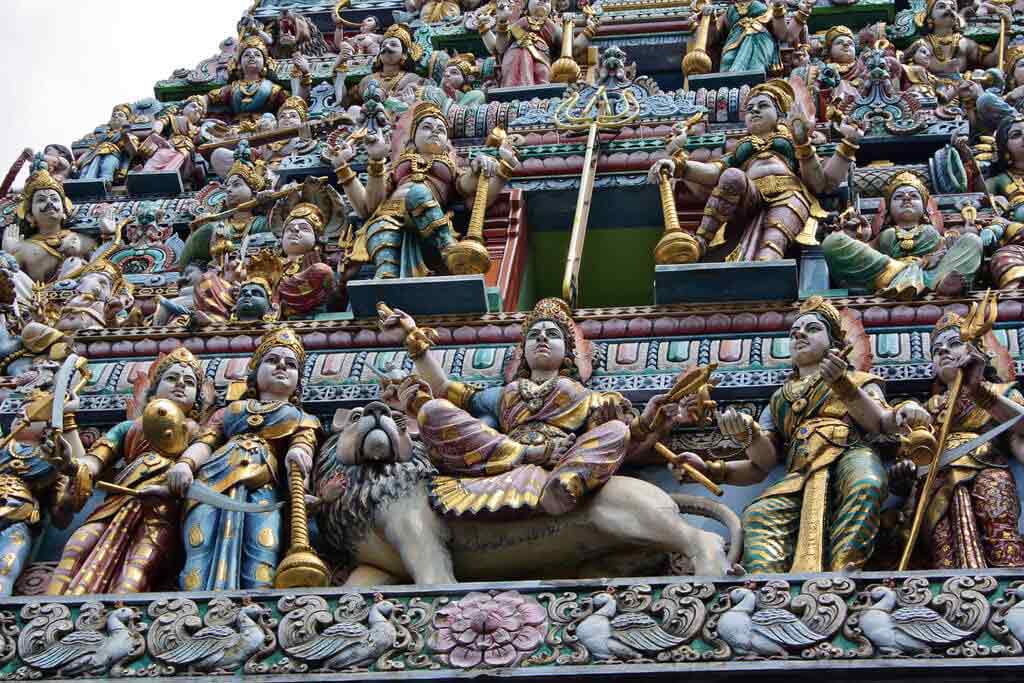 This exotic temple, one of Singapore's attractions, is full of countless colorful statues. Built in the 19th century, the temple is dedicated to the fierce Goddess Kali. The temple is very busy on Tuesdays, Fridays and Sundays. Best visit on the other days, so you can get your fill of the amazing carvings and frescoes that depict the legends of Goddess Kali. You'll be expected to leave your footwear at the gates, so remember to wear a pair of ankle socks or foot protectors.
Little India Arcade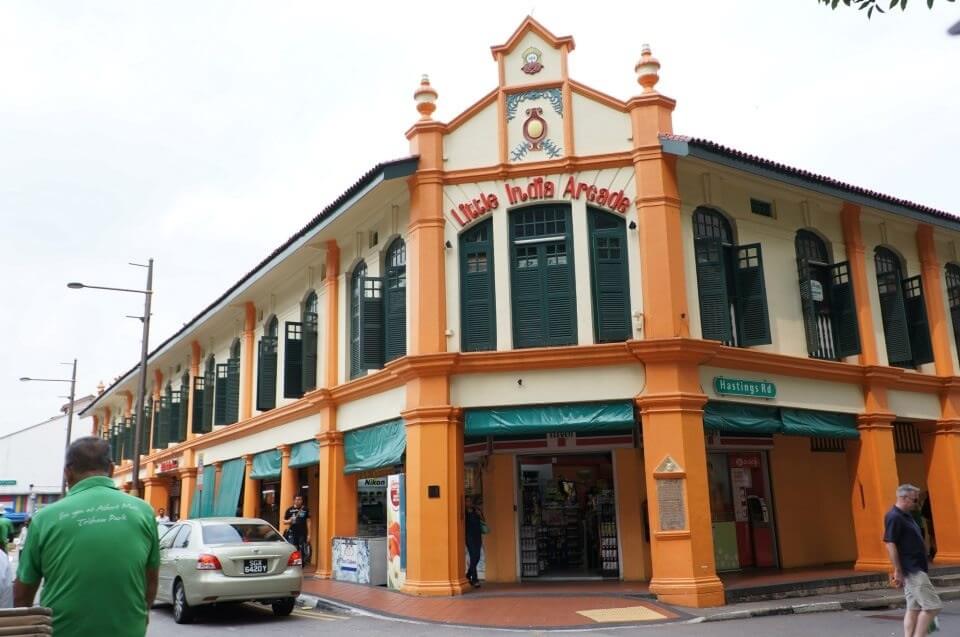 Little India Arcade is a bunch of restored stores that are full of color everywhere you look. Loops of flower garlands for worship; bunches of flowers of every description; food stalls offering sweets and savories; shops offering silk and printed saris; souvenir shops selling everything from sandalwood figurines to jewelry.
It's the closest you can come to any Indian market Enjoy some of the ethnic Indian dishes and sweetmeats. Purchase some colorful cotton or silk fabrics; you can get them made into something later. Readymade clothing is also available, especially ethnic Indian dresses. You can enjoy shopping for handicrafts, spices, perfumes and CDs of Bollywood movies as well!
Mustafa Centre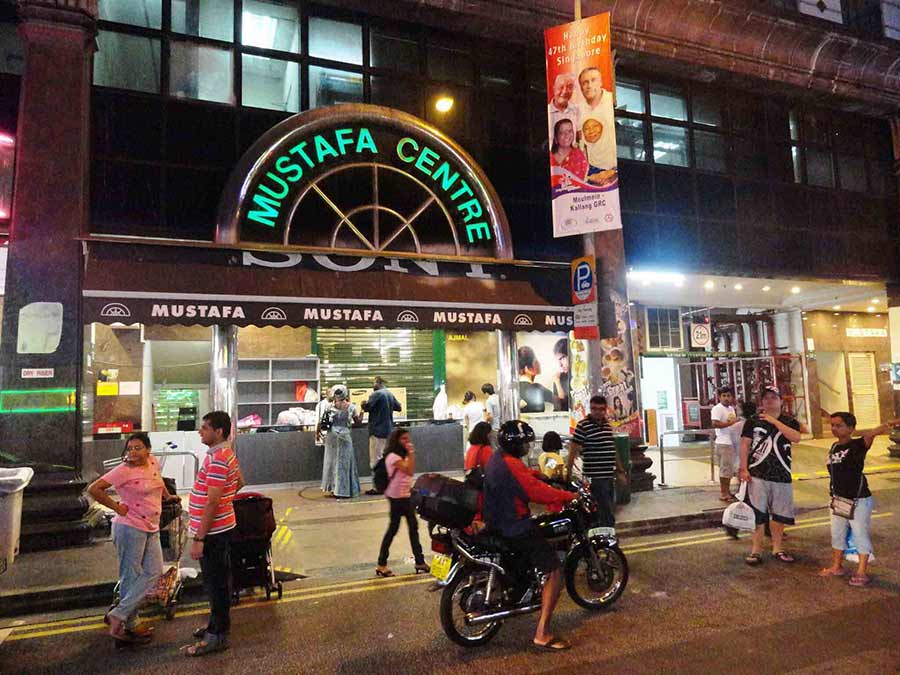 Mustafa Centre is just the place in Singapore for everything Indian and global. Right from instant curry packages to fine silks and unbelievable gold jewelry, this is the shopping haunt for you.  Mustafa Center also has a Visa Processing Center, a travel agency, a post office and a currency exchange office! In other words, all business office amenities with multiple floors of delightful shopping, all in one place!
Mustafa Center enjoys a cult status in Singapore. That's because if you're in need of an item that you're not able to find anywhere else in the city, you'll find it at Mustafa Center. The Center is open 24 hours a day; the people of Singapore do their grocery shopping here of a morning, and come back in the evening for luxury goods like leather handbags and luggage. Offering more than 75,000 items from 100s of categories, Mustafa Center is an impressive shopping destination, all 70,000 square feet of it.
[Explore Singapore City Tour with Rayna Tours]
Sri Srinivasa Perumal Temple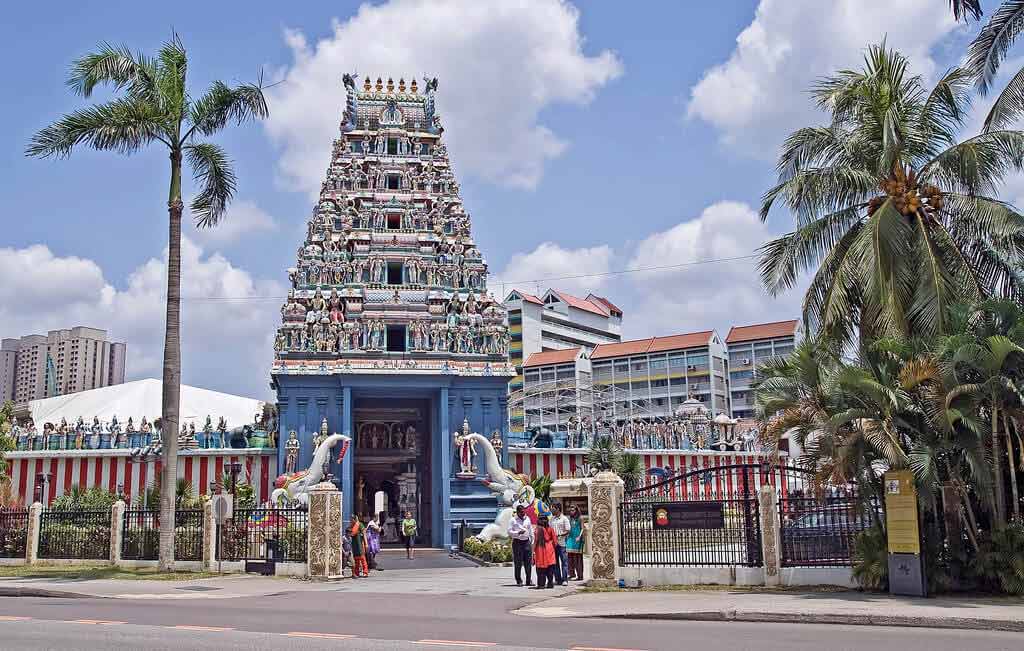 This is a lovely little temple dedicated to Lord Vishnu, the Preserver. According to Hindu religious mythology, Lord Brahma is the creator of all, while Lord Vishnu the Preserver and Shiva is the destroyer. If you're visiting Singapore in January, do participate in the vibrant Thaipusam festival. Devotees at this festival demonstrate their beliefs in startling ways. They pass long steel rods through their cheeks or tongues. It's no trick – you can see the blood running out. Best to avoid this festival if you have a weak stomach.
Serangoon Road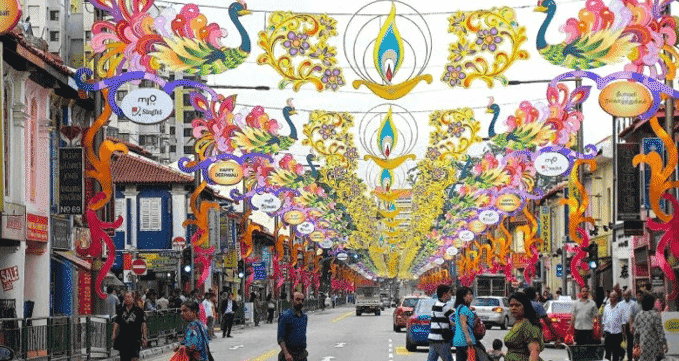 Serangoon Road is the place to head to for some great ethnic Indian ambience, shopping and fabulous food haunts. You can let go of your cab and explore the road on foot. You can stand for hours and bargain with the hawkers at the stalls that front the road. You can buy everything here from readymade clothing, costume jewelry, silk cloth, printed cotton fabrics, prayer items, holy books, movie CDs and much more. Plus, every stall you stop at will be playing its own favorite Bollywood tunes! It's just like shopping on a crowded market street in India – say Commercial Street in Bangalore. Nearby is the Campbell Road, another heady place of sensory overload for all 80-meters, with no vehicles buzzing around for distraction.
 If you've never been to South India, then don't miss visiting Little India when you're in Singapore. Little India is an enticing little microcosm of South India's dynamic, colorful life. Little India has been developing into its own uniqueness since its inception in the 18th century. Little India has accommodations for every budget, right from backpackers to the very elite. There's so much to see and do here, that you might want to extend your holiday by a few days just to do justice. Have a wonderful trip to Little India!