Dubai has been known for its deftness in creating something marvelous out of nothing, and a stunning proof of this fact is Dubai Marina that is entirely man-made. Stretching for more than three kilometers parallel to the shorelines of Dubai, Dubai Marina represents an artificial canal city modeled to resemble the Concord Pacific Place developed along the Vancouver, Canada's False Creek.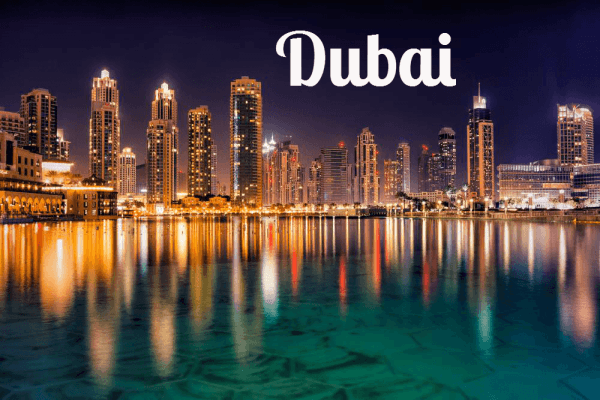 Lifestyle
Dubai Marina, within close proximity to Interchange 5 on Sheikh Zayed Road, is now referred to as 'New Dubai' owing to its chic urban lifestyle and unique waterfront living. It is one of the emirate's few places with a large concentration of westerners, especially Europeans.
Skyscrapers
The major draw of Dubai Marina is perhaps a string of high-rise buildings that forms the majestic backdrop of the man-made marina. Each of the edifices seen here stands out for its exceptional contemporary style architecture.
Waterfront Promenade
Lined with a multitude of cafes, restaurants, shops, and bars, Dubai Marina's cobbled boulevard offers the scenic views of the Persian Gulf. The area becomes centre of activities during weekends, and will be swarmed with locals and visitors. Moreover, it is also venue for Covent Garden Market that takes centrestage here from October to April.
Attractions
Flanked by Jebel Ali Port on one side and the region that holds Dubai Internet City as well as Dubai Media City on the other, Dubai Marina's attractions are as incredible and noteworthy as its distinctive lifestyle. Topping the list of attractions here is Dubai Marina Yacht Club that provides sheltered berthing for 500 plus yachts in its unparalleled setting. Most of all, Dubai Marina is home to Skydive Dubai – a favorite among thrill-seekers.
Shopping
Most favored among the shopping spots here is Dubai Marina Mall, which, though not large as Mall of the Emirates or Dubai Mall, has everything to match its pulsating lifestyle, from over 150 stores featuring high street brands and stylish dining choices to Reel Cinema that provides ultimate in enjoying cinema with its high-end facilities.
Dining
With a huge assortment of cafes, restaurants and bars at your disposal, the real pleasure of dining at Dubai Marina is its quintessential setting that allows you to immerse in its lively vibe while enjoying the incredible views of the surroundings.
Dhow Cruise
A visit to Dubai Marina will be incomplete without going for a dhow cruise, as it is one of the best ways to marvel at the futuristic buildings that line both sides of the marina.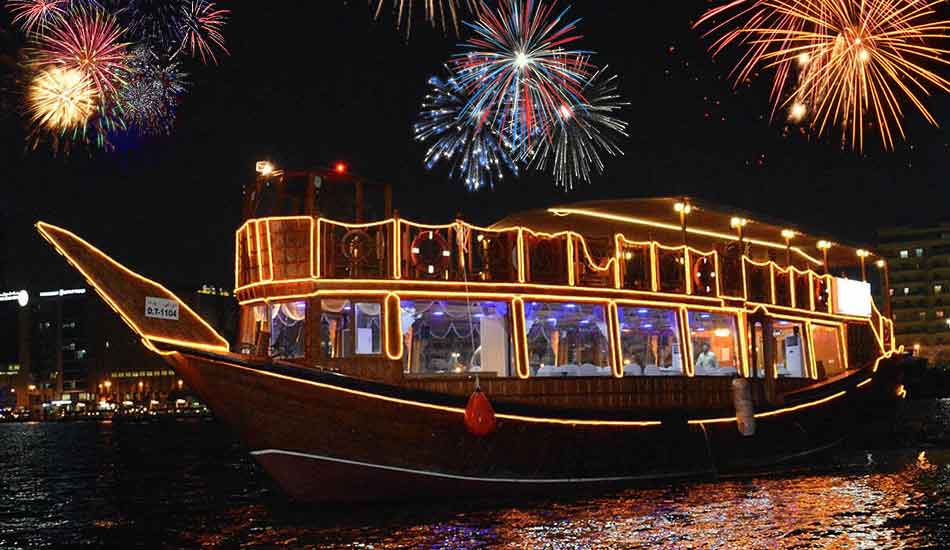 Jumeirah Beach Residence
Dubai Marina's Jumeirah Beach Residence or JBR as it is fondly called is credited to be world's largest single phase residential community, boasting of 40 towers that hold over 6000 apartments and penthouses.
Upscale Hotels
Not only is it famed for its stylish residential apartments, but also for its 5-star accommodation choices that grace the banks of marina, such as The Address, Le-Meridian owned Grosvenor House, Tamani Hotel, Habtoor Grand Resort and Spa, and Ritz Carlton.
Al Sufouh Tramway
Al Sufouh Tramway, slated to open in 2014, is expected to heighten the Dubai's transport network. This tramway system, initially comprising 11 trams, will connect Dubai Metro with Palm Monorail while running down Al Sufouh Road from Dubai Marina to Mall of Emirates.