An international trip out of India (yes, round trip), for 50,000 INR or less? We're kidding, right? No. We've gathered up 10 top destinations that you can visit, explore and enjoy, for 50 K INR or less. Of course, you'll need to spend additionally for food and local transport, but you can budget those expenses. Please note that we've not mentioned flight prices as they keep changing. So, ready to check out where you're going this year?
While Planning Your Trip
• Obtain a travel credit card and redeem sign-up bonuses for miles and points against free flights and hotel stays.
• Turn private browsing on when booking flights so prices don't change
• Subscribe for midnight flight deals on meta search engines such as Skyscanner
• Book two one-way tickets on different airlines to save money
• Download airline apps to avail better rates
• Subscribe to Google alerts for cheap flight alerts
• Cheap flight and stay deals: Airbnb, Tripvillas, Hostelbookers, Hostelworld, VacationRentals, hostels.com and Homestay.com and YAHI.com.
• Subscribe to twitter travel contests, and flight and travel loyalty programs for discounted fares.
• Travel off-season to save and look up free attractions at destination
International Trips Under 50k INR
1. Seychelles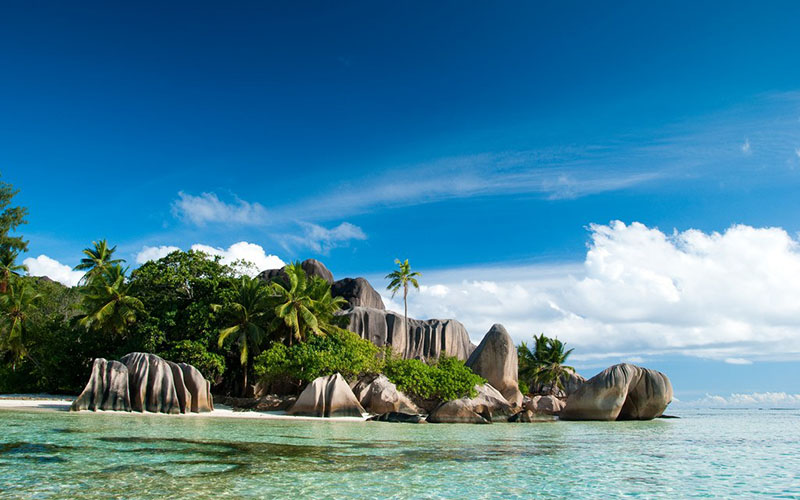 This African island nation is located in the middle of the Indian Ocean. It's an amalgam of over 100 islands, beautiful, stunning and with beaches to die for. Add it to your list of cheap international destinations from India today!
Stay: Least hotel stay costs INR 10,500 per person per day.
Activities: Enjoy beach bumming, nature and wildlife tours, glass-bottom ocean cruises, island exploration and water sports.
Attractions: Visit Anse Kerlan, Baie Lazare, Mahe Island, Victoria, La Passe, Anse Louis and nearby islands beaches.
2. Singapore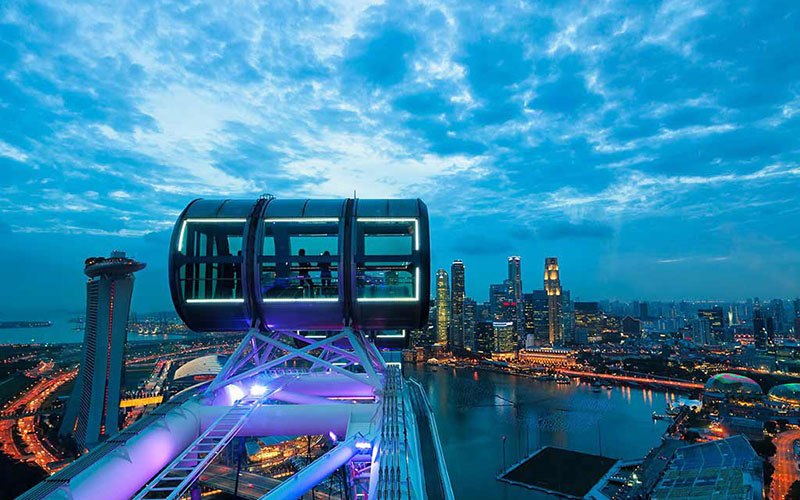 Singapore is clean, has an enthralling multi-ethnic atmosphere, food, shopping and natural and manmade beauty. Singapore is one of the best international trips under 50k INR.
Stay: Singapore isn't cheap; the least hotel stay will be INR 2000 per night per person. Look up cheap hostels and couch sharing options.
Activities: Singapore is the place to enjoy major shopping. Also enjoy exploring the island, visiting the Botanical Gardens, taking nature tours and the Singapore Night Zoo Safari.
Attractions: Visit Little India, Chinatown, Temple of 1000 Lights, Singapore Flyer, Merlion Park, Istana, Helix Bridge, Civilian War Memorial and more.
3. Indonesia

Indonesia offers visa on arrival, so it's perfect for last-minute travel. This country is a backpacker's heaven, with tons of hostels, jungle trails and mountain paths.
Stay: Food and stay are both economical; you rent a small house for ₹2248 per night.
Activities: Tours – volcanoes, culture, religion, temples and nature, plus water sports.
Attractions: Visit Toba, Jakarta, Pangandaran, Bali, Pangandaran Beach, Derawan Island, Wakatobi, Toba, Jakarta, Batu Secret Zoo, and more.
4. Sri Lanka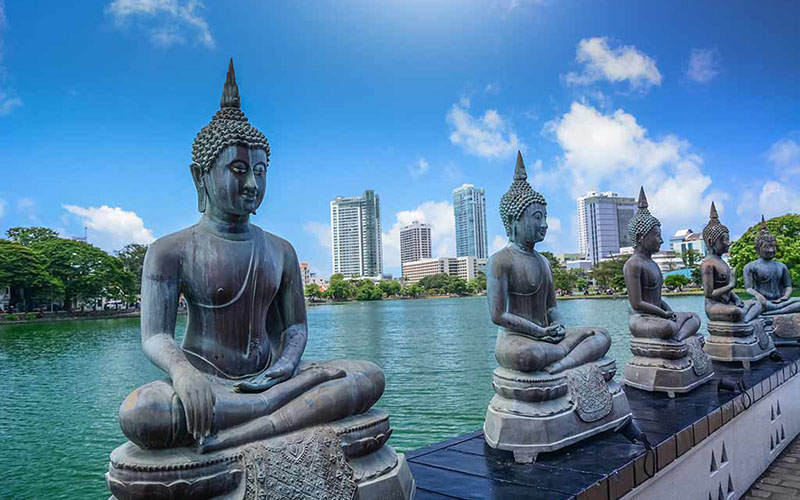 From a cultural and climatic perspective, Sri Lanka is very similar to India. However, the beaches are fabulous, clean and the water's clear. Just the place for some fabulous water sports!
Stay: Food and stay are both cheap in Srilanka, so you can stay for a longer duration here. For example, homestay near Negombo costs ₹913 per night.
Activities: Wildlife Tours, Art and Culture Tours, Religious Visits, Adventure Sports, Heritage Tours, Plantation Visits
Attractions: Visit Kirinda, Sabaragamuwa, Colombo, Galle, Kandy, Tissamaharama, Panduwasnuwara, Matara, Kataragama, Dambadeniya, Yapahuwa Kurunegala and others
5. Bhutan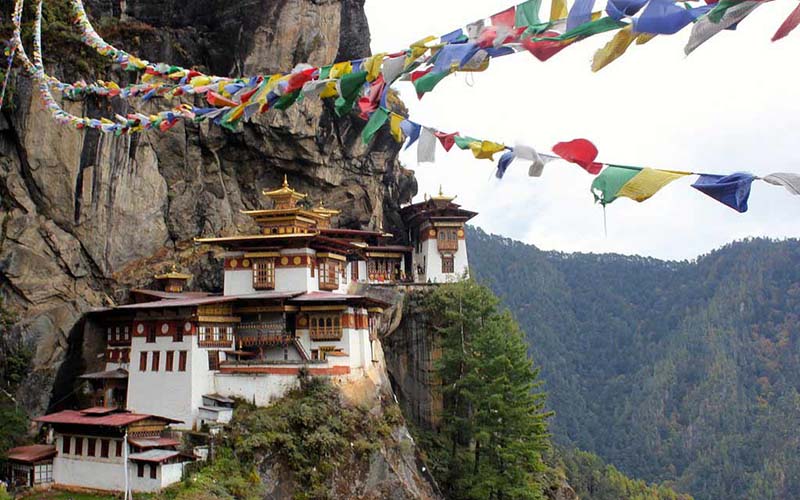 Bhutan is an exotic kingdom in the Himalayas, endowed with rich culture, unique cuisine and incredible mountain scenes.
Tip: Save money by taking a road trip in Bhutan in a shared bus or taxi.
Stay: Transport, food and accommodation are relatively cheap. Tip – the Thimphu BnB Blue costs only ₹1405 per night.
Activities: Enjoy a range of tours – wildlife, adventure and sports, Himalayan tours, local sightseeing, cultural and religious tours and more.
Attractions: Visit the towns of Trongsa, Phuentsholing, Punakha, Trashigang, Haa Valley, Thimphu, and others
6. South Korea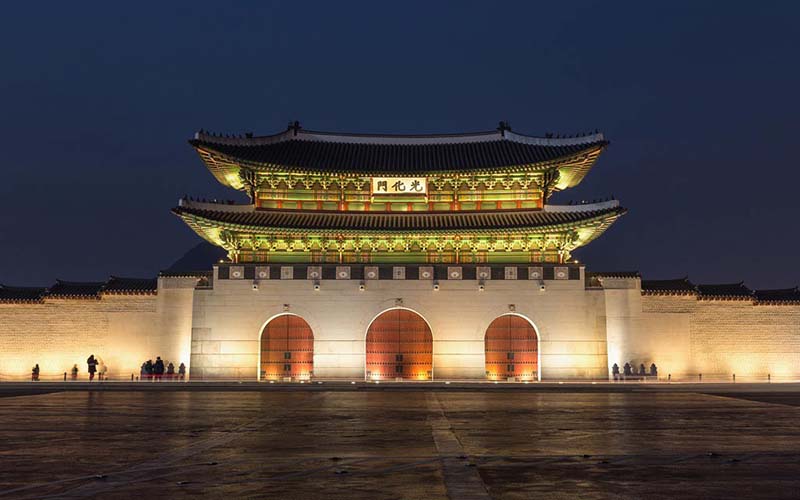 South Korea is chock-full of natural beauty, and is a backpacking heaven on earth.
Stay: Korea is not very expensive; you can find a good stay from ₹1756 per night. Street food is cheap and hygienic as well.
Activities: Enjoy various cultural, nature, food and traditional tours, museums, and more.
Attractions: Check out the Darangee Village, Seongsan Sunrise Peak, Kyeong-Wha Station, Ggotji Beach, Jeungdo Salt Farm, and Gwang-An Bridge, Uleung Island Seaside Road and others.
7. The United Arab Emirates

The UAE is a luxury destination; costs are higher in Dubai, than they're in Sharjah, Fujairah and Abu Dhabi.
Stay: Stay at youth hostels; they're cheaper, hygienic and offer free Wi-Fi too.
Activities: Desert safaris, dhow cruises, adventure sports, shopping and more
Attractions: The Burj Khalifa, Palm Islands, Dubai Eye, Dubai Mall and Dubai Fountain in Dubai. Yas Island, the Corniche and Sheikh Zayed Mosque in Abu Dhabi. Sharjah and Fujairah have plenty of attractions too.
8. Hong Kong

Hong Kong is a tourist paradise, with wonderful beaches, islands and a vibrant food and culture scene to explore.
Stay: You can stay up to a week, spending ₹5,000 per night.
Activities: Local sightseeing, shopping, and wildlife, cultural and adventure tours.
Attractions: Visit Central District, Stanley Market, Lantau Island, Nathan Road, Happy Valley, Cheung Chau Island, Sai Kung and others
[Best Things To Do In Hong Kong]
9. Malaysia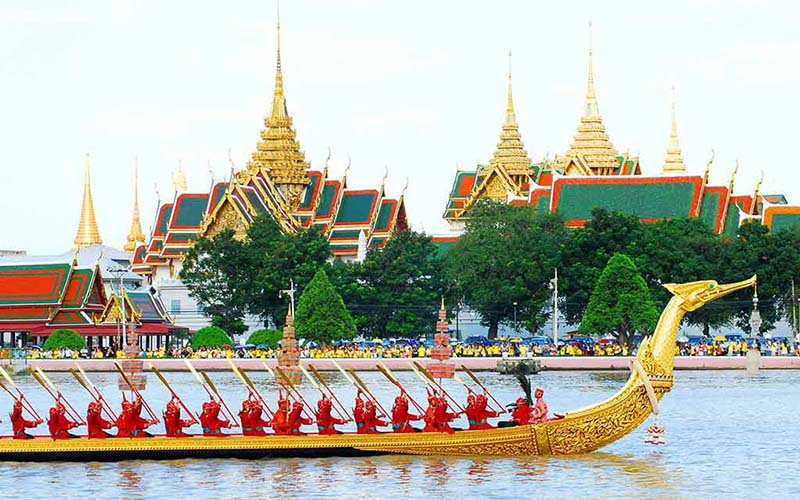 Malaysia is known for its beaches, lovely rainforests, wonderful culture, temples and scenery.
Stay: It's possible to score cheap stays in Malaysia, for as less as INR 2000 per night. Food is fairly cheap, with tons of hygienic street food vendors everywhere.
Activities: Enjoy local nature tours, culture tours, sightseeing, shopping and wildlife Tours
Attractions: Explore Cameron Highlands, Kangar, Kuala Lumpur, Miri, Labuan, Pangkor, Redang Island, Sarawak, Rantau Abang Island, Kapas Island, and others
10. Thailand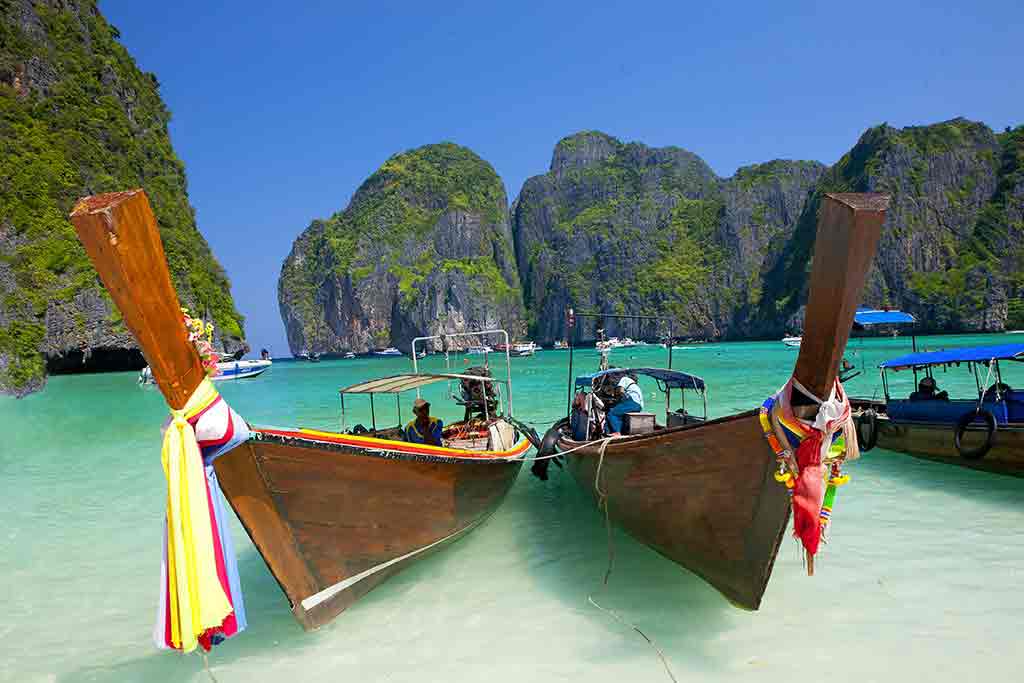 Thailand is a gem of a destination in South-East Asia, with wonderful beach resorts, hot springs, spas, fabulous food, culture, temples and more.
Stay: Hostels, spending less than INR 800 per night.
Activities: Enjoy elephant tours, floating market tour, shopping and nature tours
Attractions: Check out Phuket, Wat Phra Kaew, Santikhiri, Tarutao, Lumphini Park and others
Conclusion
There are several other destinations close to India that you can visit for less than INR 50,000. Consider Cambodia, Jordan, Myanmar, Taiwan, Egypt and Vietnam while making your travel plans. You can hit a different destination every year, if you plan your savings and budget with a view to travel each year.