There's a reason why Kerala is called the 'God's own country'. Its paradisiacal beauty is unmatched and the state is known for its peaceful beauty, lush greenery, amazing backwaters and a delectable cuisine. When it comes to the best things to do in Kerala, there are an array of places to make a list of.
Below is an exhaustive list of the best places to visit in Kerala across the year. Read on.
1. Houseboat experience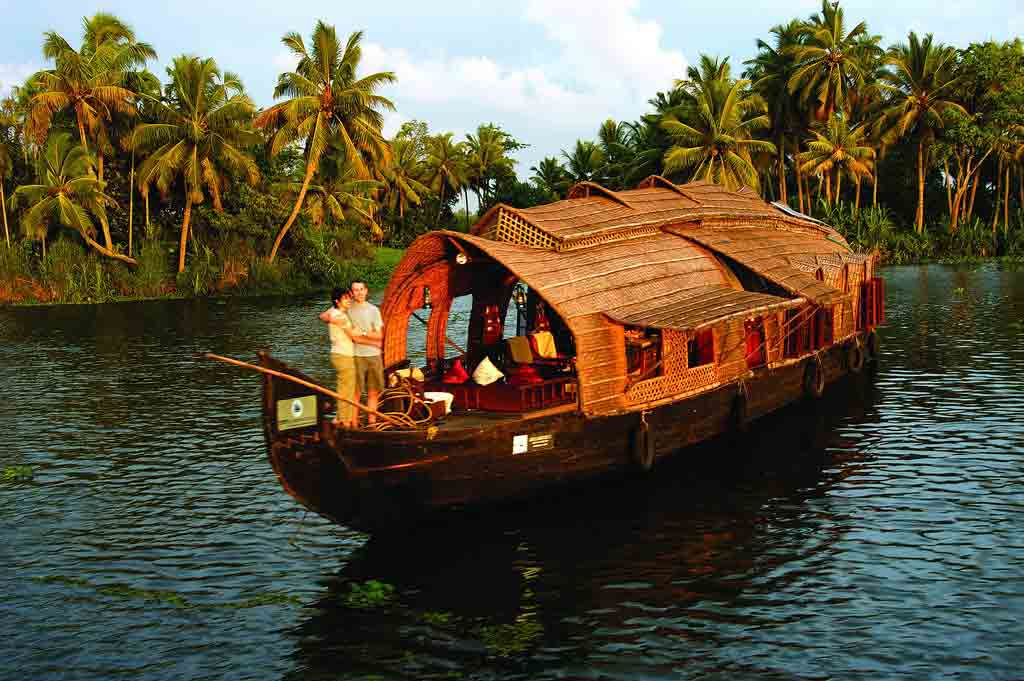 Experiencing backwaters staying on a houseboat is touted to be one of the most romantic places in Kerala. Ride the backwaters while sipping tasty masala tea on your luxurious houseboat. While houseboat experience can be taken across the state, Alleppey tops the list with the lush green landscape and tranquil backwaters. Enjoy fishing and savor the freshly prepared food by the in-house cook on the boat. There are different types of houseboats available for a different range of facilities and budgets.
2. Watch a Kathakali performance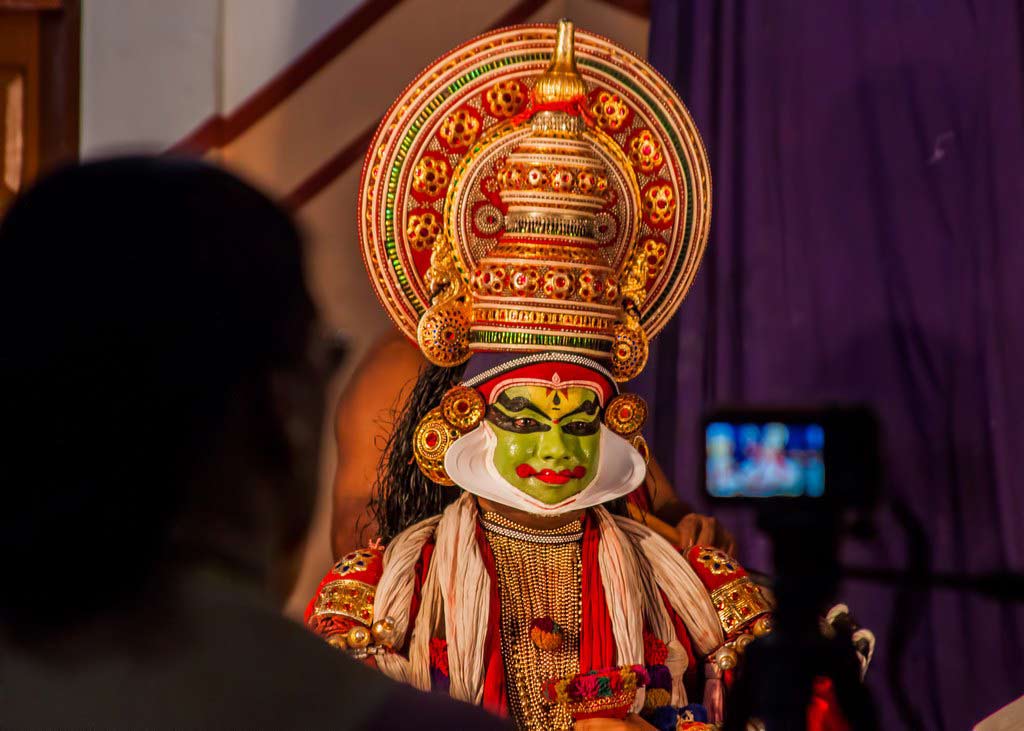 The most beautiful dance form of Kerala, the Kathakali dance is very colorful and vibrant. Dancers decked up in colorful costumes perform folktales amidst loud drums. You won't see performers dressed this way across the world. These beautiful performances usually take place at night and you can witness the stories of passion and lust in a traditional way. It is believed that this century-old dance form originated from a rivalry between two kings.
3. Witness Elephant activities in Kodanad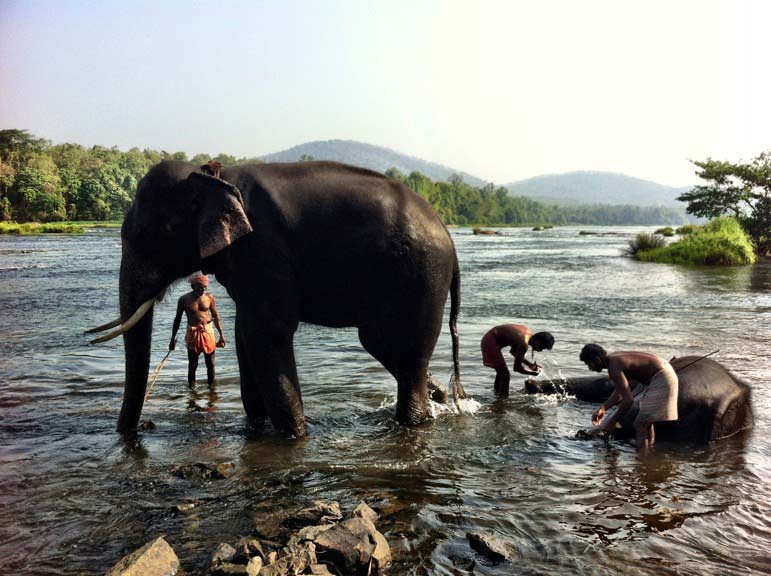 Kodanad Elephant sanctuary is a famous tourist place in Kerala. This major attraction in Kerala is 42 km from Kochi where you can witness and take part in various activities that involve Elephants under the guidance and the watchful eyes of the trainers. You can view elephant bathing, elephant feeding and watch the playful baby elephants. Different activities have different rates based on the timings of your visit and the activities you want to do.
4.Watch Kalaripayattu performance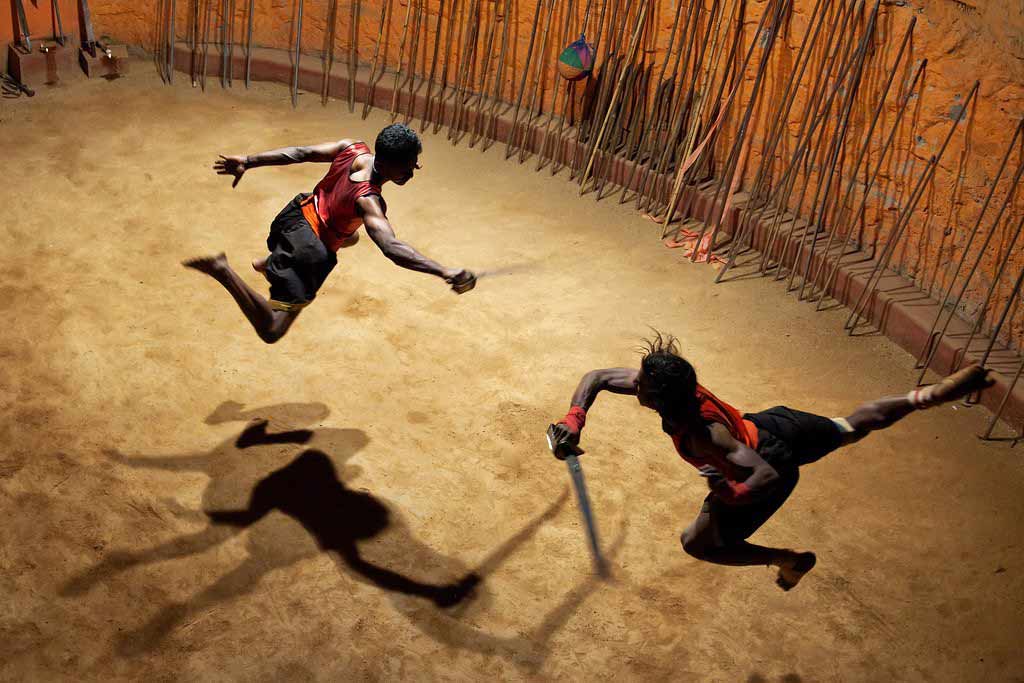 This ancient traditional form of martial arts originated and is practiced in Kerala. Featuring kicks, grappling, healing methods, weaponry, and strikes. The dangerous performances of firefighting and sword fights are spellbinding. Though it looks risky, the sheer practice and years of experience makes them perfect in both attacking and blocking the sharp weapons. View these amazing performances for a very nominal fee.
5.Experience Kumbalangi Integrated Tourism village for a day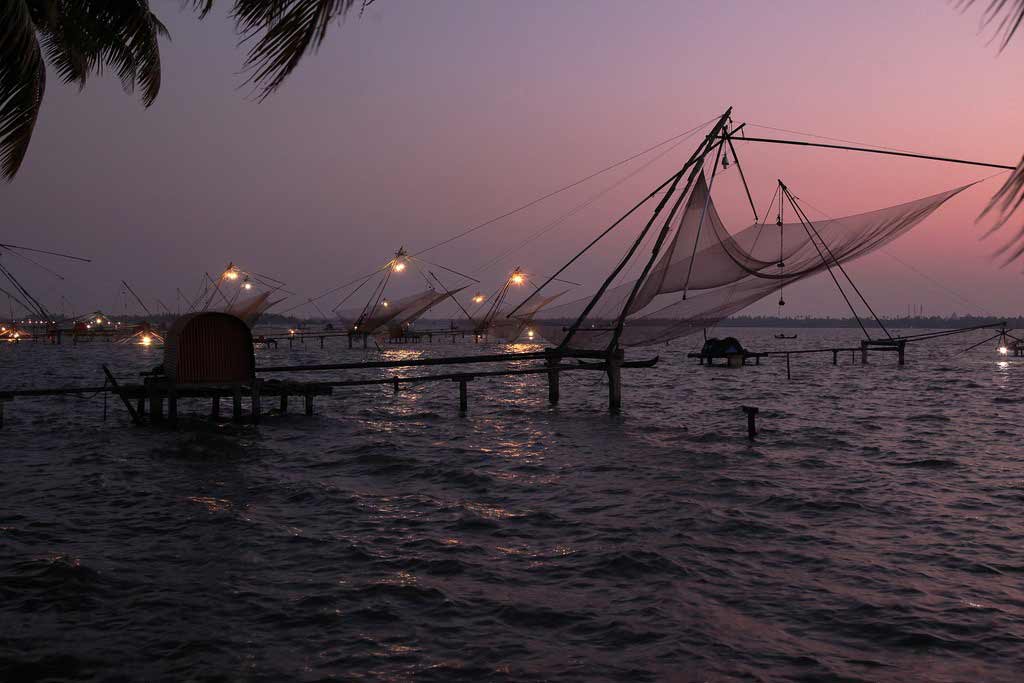 If you are looking for a rural and authentic experience of village life, then visit the Kumbalangi Integrated Tourism village. From local paddy cultivation to crab farming, fishing to mangrove canoeing, you can experience everything firsthand. Many homes in the village offer homestays at a nominal charge and can be booked by visitors. Fourteen kilometers from Ernakulam, experience a beautiful village experience.
6.Get an Ayurvedic Massage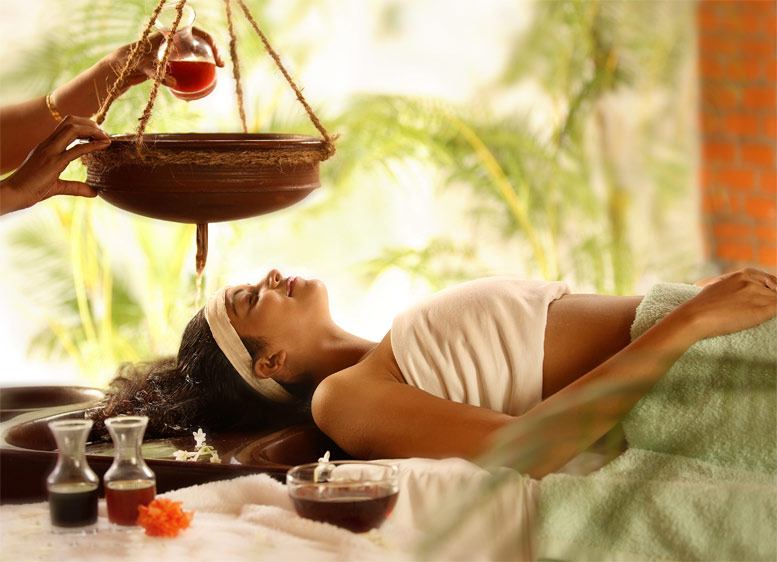 This traditional Indian system of healing has been practiced for more than 5000 years. Kerala is abundantly blessed with the herbs and medicinal plants. These plants are used to make special oils for different massage treatments. Whether it is a simple massage or treatment to some disorder, Kerala Ayurveda has an answer to almost everything.
7.Take a spice tour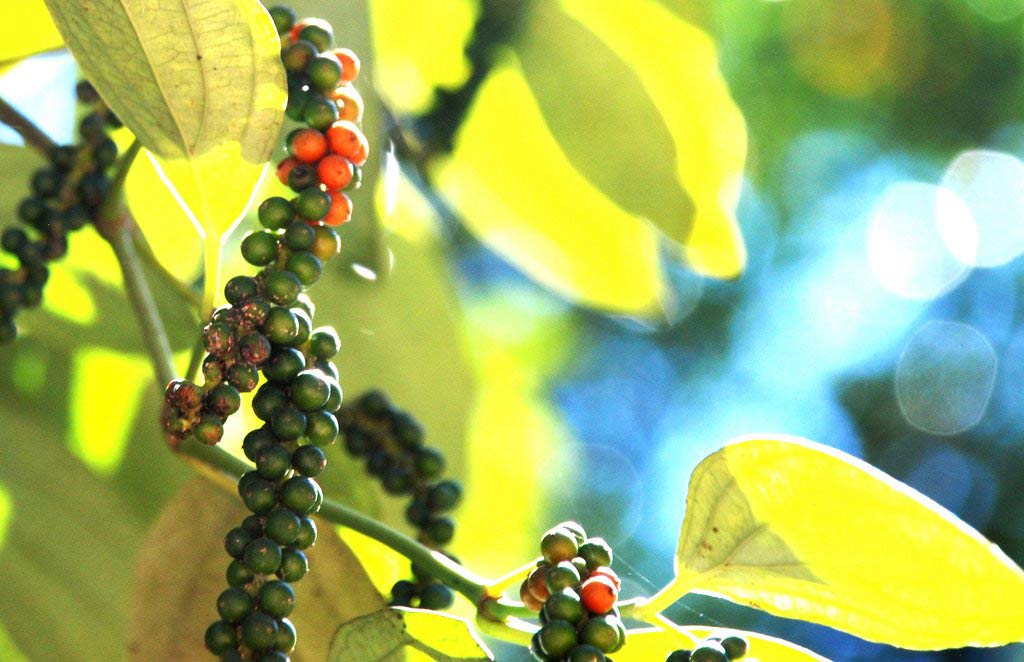 Know your herbs and spices better by taking a tour of the spice garden in Munnar, Wayanad, or Thekkady. Most of the spice gardens have a very nominal fee and an experienced person will take you through the spice garden. Taste some fresh black pepper, exotic vanilla, cardamom, cinnamon etc. Tourists are astonished to see the different variety of plants that grow in these gardens and pack quite a few of them to take along.
8.Take an elephant ride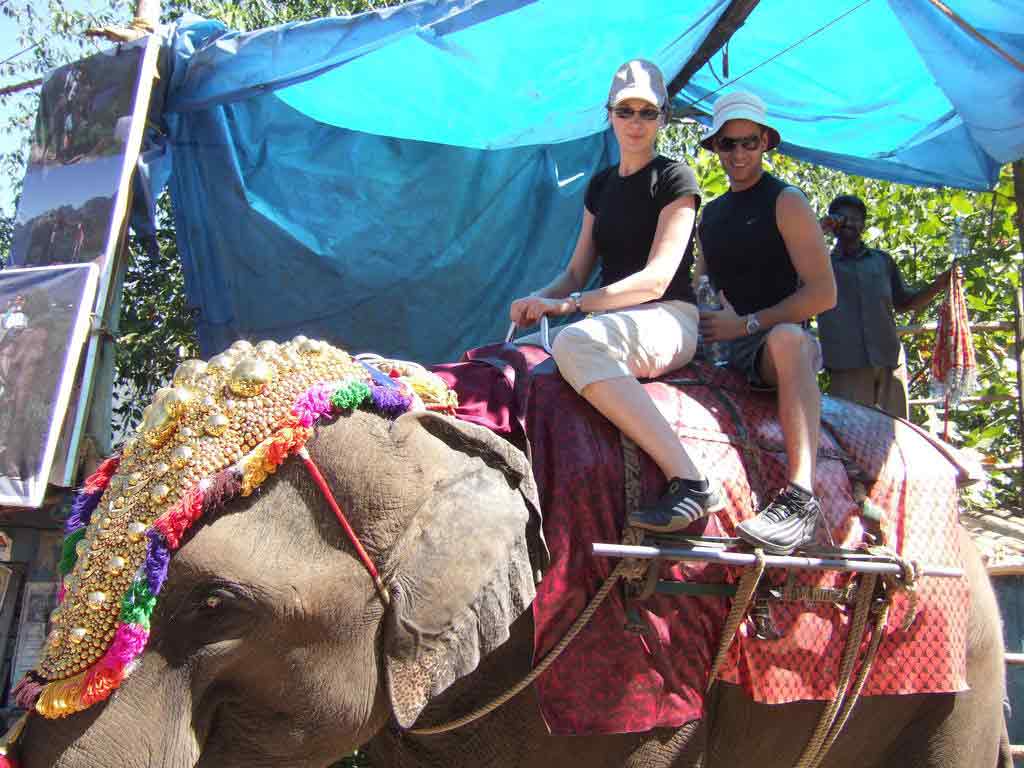 You can ride these majestic beasts in Kerala decked up in beautiful colors. There is no experience that can match a beautiful countryside tour on an elephant. Explore the banks of Bharathapuza river or take a ride deep into the forests on an exciting safari experience.
9. Stay in a Tree House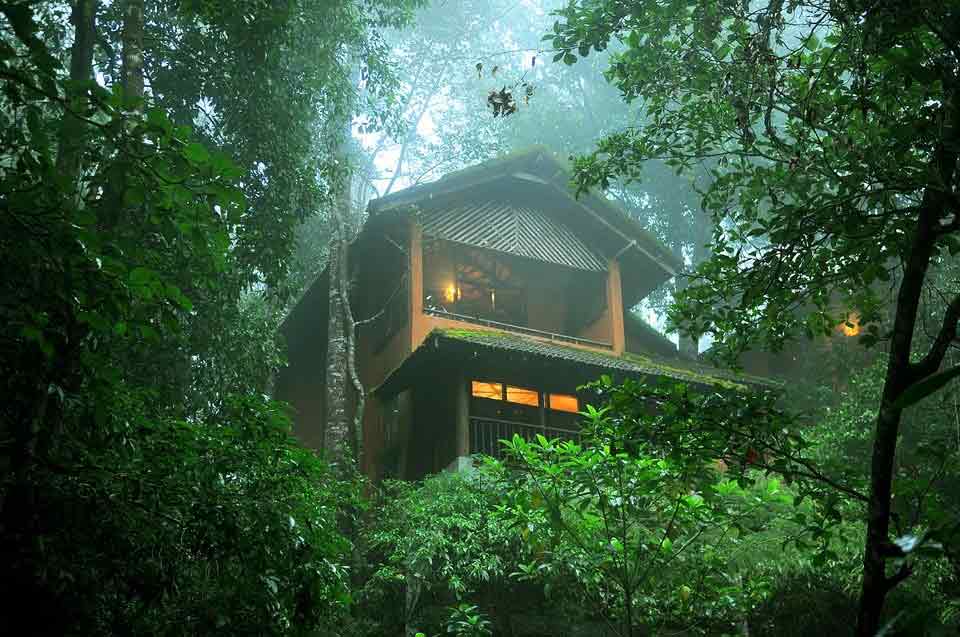 Stay in a Tree House in Kerala and enjoy a fairy tale experience. Made from natural materials such as bamboos, living in a treehouse is a one of a kind experience. Open the windows of the tree house and have an amazing view of the lush green trees and beautiful birds. With sounds of birds chirping, it's a unique way to connect with nature.
10.View beautiful reptiles in Parassinikkadavu Snake Park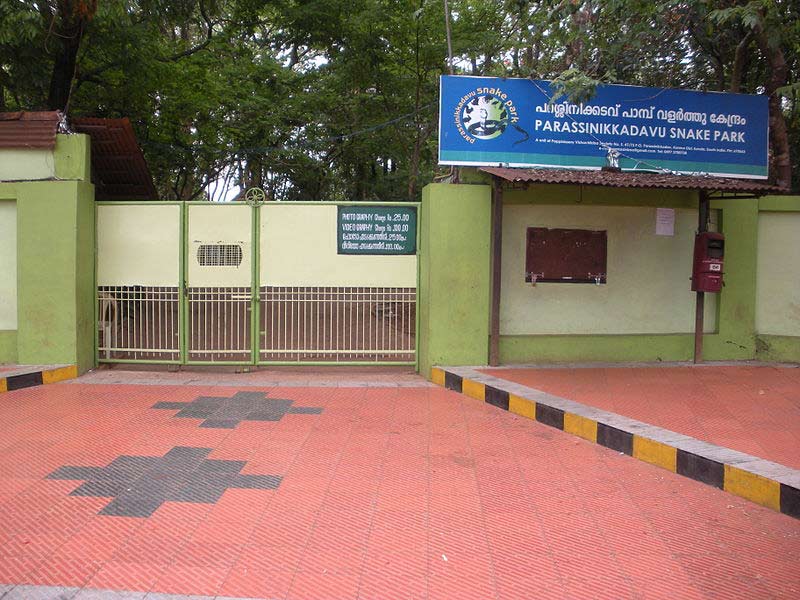 Though creepy, these crawling snakes never miss to fascinate everyone, be it a child or an adult, especially when kept safely in a glass enclosure. Visit the Parassinikkadavu Snake Park to view some of the most dangerous yet beautiful snakes. There are various snakes both venomous and non-venomous of varied colors and sizes. The king cobra is a must see in this Parassinikkadavu Snake Park.
11.Stay at Kalamachal for your romantic Us time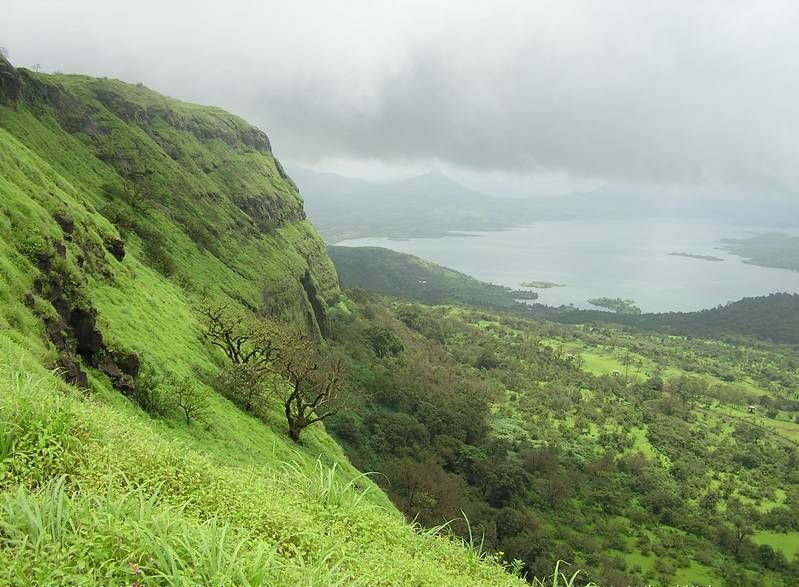 A scenic hill station located on the banks of Vamanapuram River, Kalamachalis is bordered with lush greenery and very calm surroundings. If you want to spend time with your loved ones or if you want to just relax, then Kalamachal is your place. This little-known destination in Kerala is perfect for those special moments or the much-needed breaks where you would want to be left alone.
12. Get a cooking lesson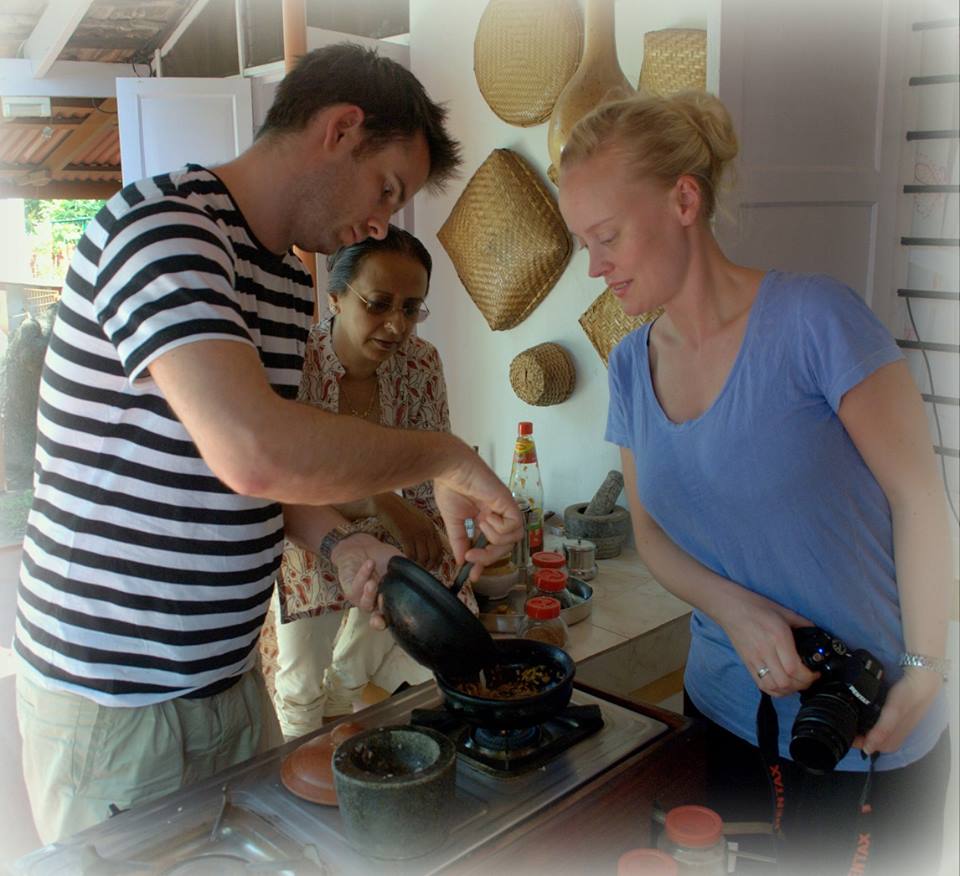 Known for the delicious coconut flavored meals and amazingly fresh seafood, you can take a cooking lesson and learn how a mouthwatering dish is prepared. With a whole range of options to learn from you can choose proper residential curries or casual meals.
13. Watch the adrenaline filled Snake Boat race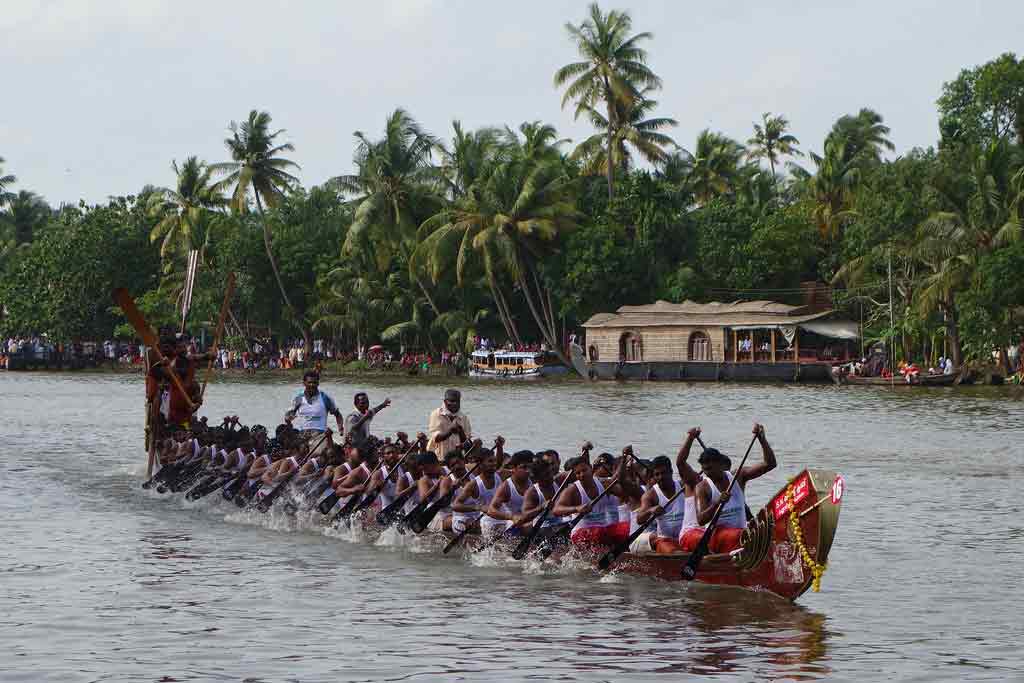 Every year during the monsoon, Kerala comes alive with the snake boat race where participants take their colorful boats to race along with each other. Amidst drums and noises, the Snake boat race is just the venue to click and capture the real essence of Kerala. Boats that are typically 100 to 120 feet long are rowed by around 100 rowers each. Every village in Kerala have their own Snake boats and they come together for a race that's both fun-filled enthusiastic.
14. Taste Toddy, Get High on Life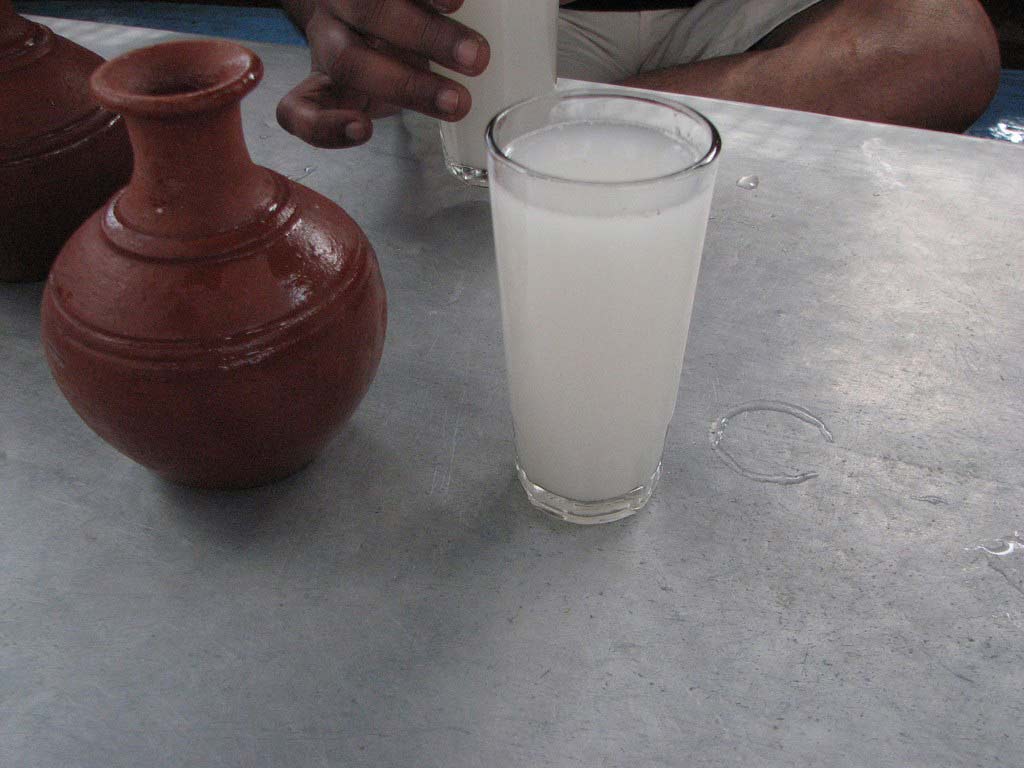 An intoxicating coconut drink made naturally, Toddy is an important drink in Kerala and is a part of the state's tradition. The slow acting liquor is very sweet in taste and is known for its amazing kick. Made from the dap of Palm trees, these are also served on small pouches at small thatched shops.
15. Take a ride of Periyar sanctuary in boat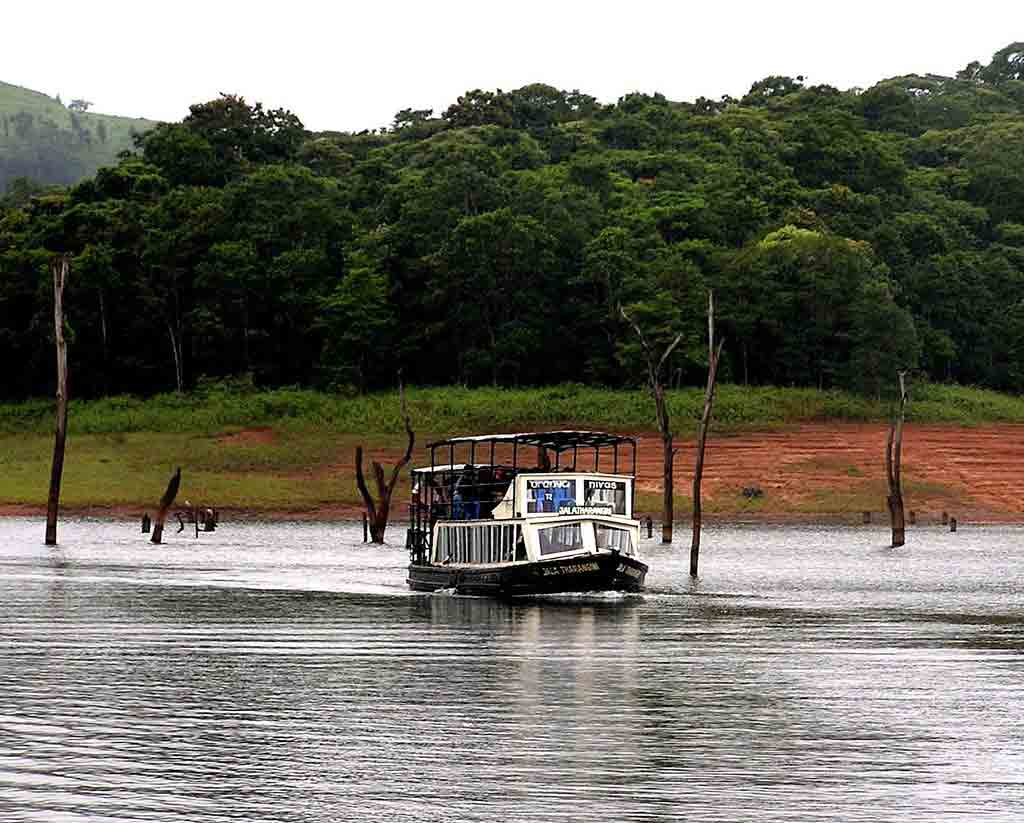 Take a ride of Periyar sanctuary and enjoy the views of different animals and birds in the safety of being in a boat. Deer, Boars, Otters and beautiful birds are often seen here. The first and last tour offers the best chances of spotting wildlife in the sanctuary. This 1 hour 30 minutes' ride will leave behind the hustle and bustle of the city life and will help you soak in the beauty of nature.
Kerala is the first thing that comes to mind when you think about palm- fringed beaches, beautiful backwaters, spice plantations, and of course Kathakali. This amazing state on the tropical Malabar coast of India is where you should be for a vacation next time.