Singapore is visually stunning, extremely well-planned and chock-full of history, culture, attractions and activities. For a tourist, Singapore is a paradise of discovery, with something new to discover every minute. We've suggested a 3-day itinerary for you, but you can add your own interests, and mix and match morning/afternoon/evening activities from the 3-day itinerary as you like. The best advice we can give you is to be spontaneous – just let your feet take you where you want to go.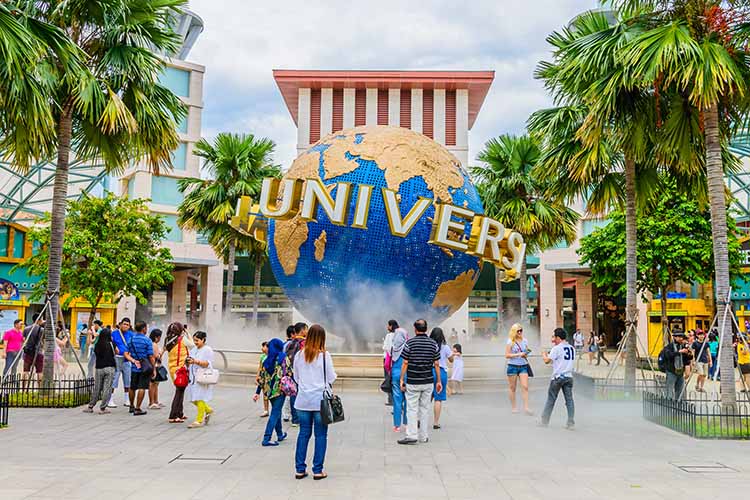 Before You Depart To Singapore
• Confirm your hotel bookings and Singapore visa (if applicable) in advance before you depart for Singapore.
• Singapore is hot and humid so pack only lightweight cotton clothing.
When You Get There
• Purchase the Singapore Tourist Pass to enjoy unlimited bus and train rides, at Changi Airport or TransitLink Ticket Offices.
• Pick up a decent map, and pack a backpack with a few bottles of water, spare clothing and a towel for when it's very humid and head out.
• If you're not buying the Tourist Card, you can pick up the pre-paid EZ-Link card for the MRT, Singapore's subway. You get to enjoy a 15% discount when you buy the card!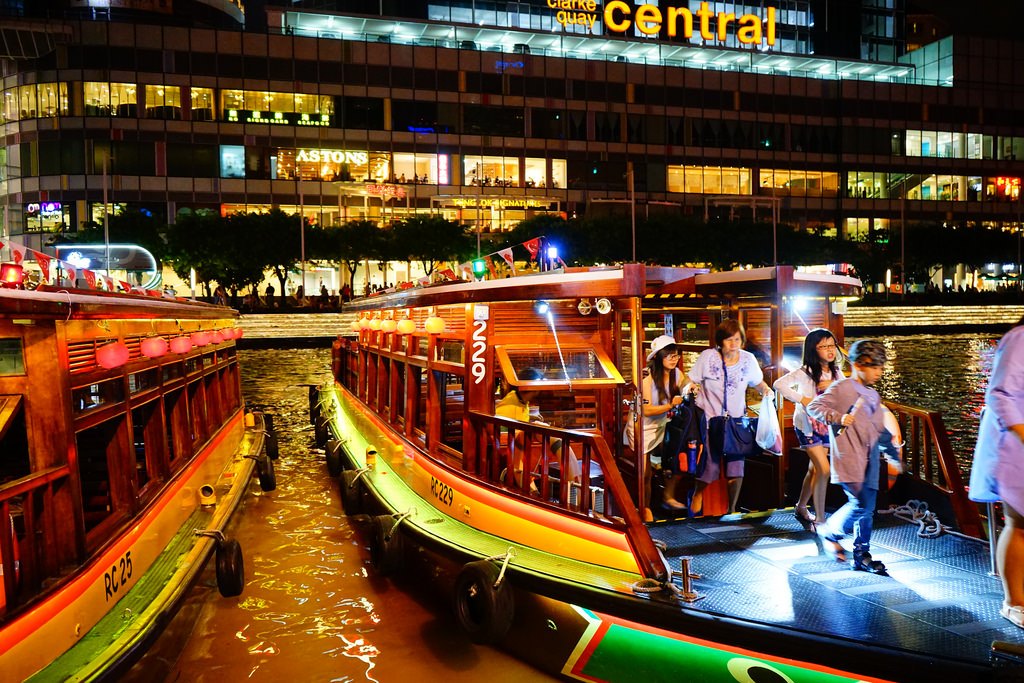 Day 1
Morning: Begin your day with a lovely breakfast at Kampong Glam, the former residence of the Malay Royalty. Or, go to Singapore Zam Zam Restaurant for some South Indian flatbread and fish curry. Trying out Singapore's incredible cuisine is one of the nicest things to do in Singapore in 3 Days.
Noon: Stroll through Haji Lane to shop for knick-knacks and vintage clothing.
Lunchtime: Have lunch at Raffles Hotel on Beach Road or some Asian-style chili spaghettini at The Halia. Take a stroll around the area to admire the incredible colonial-era architecture.
Post-Lunch: Visit the National Gallery Singapore for a look at the world's largest public display of modern Southeast Asian art.
Evening: Hop on the Singapore bumboat and take a cruise of the Singapore River. Explore historic areas such as Boat Quay, Clarke Quay, and Robertson Quay, while admiring the city skyline at night.
Dinner: Enjoy some great food at Clarke Quay's fabulous restaurants and street stalls. This region has plenty of nightclubs and bars as well, so have fun.
Night: Nights can never go waste in Singapore. Sign up for a night tour of the vast Singapore Zoo. There are tram safaris and foot safaris into various select regions of the zoo. You'll get to see amazing creatures such as white tigers, rhinos, and a range of chimps, alligators, koala bears, kangaroos and a whole lot more. A Singapore Zoo night safari is the best gift to yourself during your 3 days in Singapore.
Day 2
Morning: Head out to Joo Chiat for kaya (coconut jam) toast, at Chin Mee Chin Confectionery.
Noon: Post-breakfast, explore Chinatown's culture and history. Visit the Buddha Tooth Relic Temple & Museum to see ancient Buddhist artifacts. Shop for souvenirs such as fine silk, Chinese herbs, varieties of tea and much more in Chinatown. Chinatown is one of the top places to visit in Singapore, for culture, shopping and food.
Lunch: While you're in Chinatown, why not enjoy some local chicken rice from Tian Tian stall at the Maxwell Food Centre? After lunch, be sure to enjoy an ice-cold glass of sugarcane juice from a road juice stall. Finally, end your repast with a traditional Chinese dessert such as bird's nest soup at Mei Heong Yuen Desserts.
Post-Lunch: Work off your lunch with a relaxing stroll in the Singapore Botanic Gardens. This 150-year-old place has an exquisite National Orchid Garden which houses the largest orchid display in the world, with 60,000 orchid plants.
Evening: Hit the vibrant shopping district, Orchard Road in the evening. Enjoy shopping for an unbelievable range of goods, comprising of designer labels, high-street brands, local brands and everything in between. If you're into thrift shopping, head to *SCAPE, or stop by Paragon for luxury brands.
Dinner: You'll be exhausted after your shopping, so enjoy a lovely dinner at Marmalade Pantry at ION Orchard. Enjoy Western creations such as truffled field mushroom risotto and sticky date and toffee puddings.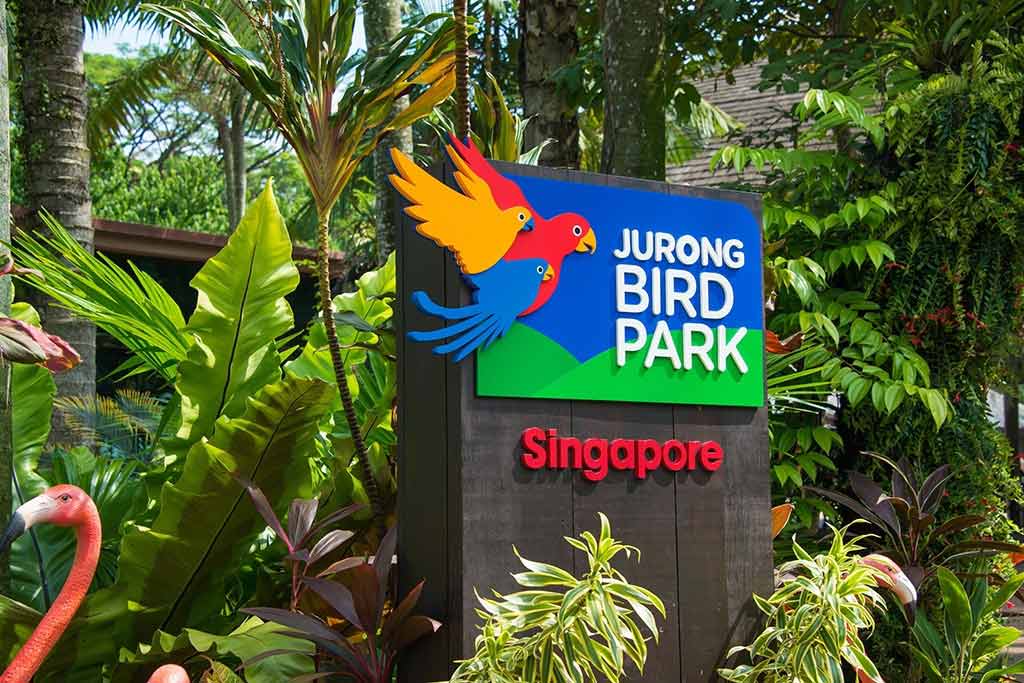 Day 3
Morning: Head straight to Little India and breakfast on chicken parathas or coconut shrimp and rice. Explore Bugis, a thriving district famous for trendy Korean-themed bargain stores. Shop for spices, jewelry, ethnic Indian clothing and fabrics and lots more at Little India. Visit the multi-tiered, 24/7 Mustafa Centre which sells everything you could ever need.
Lunchtime: Tuck into a mouth-watering South Indian dish such as fish head curry at Banana Leaf Apollo.
Afternoon: Check out the amazing Jurong Bird Park and take the Buggy Tour to see everything the park has to offer. There are huge bird aviaries, housing exotic birds from all over the world, plus a large collection of penguins you'll simply adore.
Evening and Night: Go beach-bumming in the late afternoon at Tanjong Beach, Sentosa. The heat will be reduced by now, and the lovely sea-front breezes will keep you cool. Sentosa Island is chock-full of attractions, including the cable ride from the mainland.
Check out the exciting Underworld, a magnificent underwater aquarium that houses plenty of sharks, stingrays and other scary oceanic creatures. Take the Beach Tram to Dolphin Lagoon and enjoy watching dolphins jumping through hoops. The pass for Dolphin Lagoon is free with your Underwater World ticket. The last show at the Dolphin Lagoon is at 5:30 P.M., so time your visit accordingly.
There's a fabulous waterpark with exciting, adrenaline-jerking rides. There are 3D and 4D immersive theater experiences that are simply mind-blowing.
Dinner: When you're hungry, grab a bite at a decent restaurant on Siloso Beach. Take your pick of Sakae Sushi, Trapizza and Cafe del Mar, a hot Ibizan nightspot and day-time restaurant.
Conclusion
Three days may seem like a very short time to explore a destination as varied and as exciting as Singapore, but use our guidelines and your own imagination to come up with fun activities. Singapore is not very large, unless you take in the manmade Sentosa Island into consideration as well. The best way to explore this amazing city is to pack your essentials in a backpack, grab your MRT pass and get going on foot.