Diwali, that magnificent festival of lights when fireworks light up the skies is coming close! Where are you planning to spend the most important festival of the year? You're not limited to your hometown, you know. You can go anywhere to celebrate Diwali and still have all the fun that you'd be having in your home town. Did you know that Diwali is celebrated with great pomp in several countries other than India? Here are the best places for you to spend your Diwali this year. Enjoy!
1. Thailand

Diwali in Thailand is called Loi Krathong, which literally means 'to float a basket'. Sensational firework displays take place all over the country, especially on beaches and the outlying islands. Lit lamps are placed within hot air balloons made of rice paper, which are then released into the sky. People light lamps made of banana leaves and set them floating on lakes and ponds. People organize colorful boat parades and cultural performances all over the country. Sit by one of the many rivers and watch the fireworks over the water, sent up by hundreds of illuminated boats.
2. Varanasi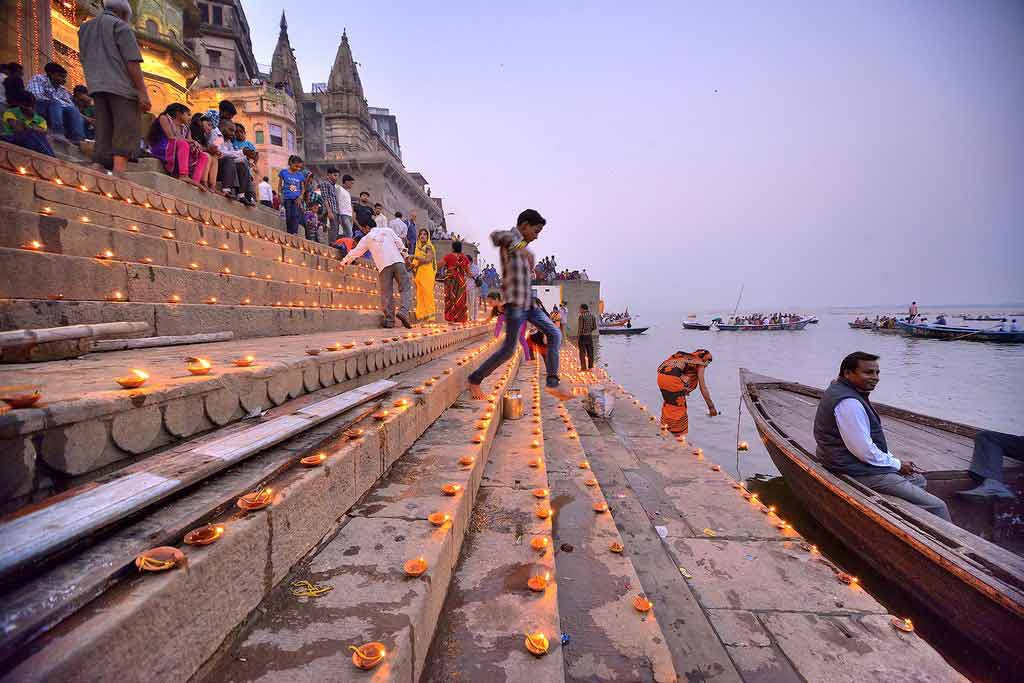 Varanasi, one of India's holiest cities is abuzz with excitement during Diwali. The Varanasi ghats are lit up with thousands of earthen lamps, creating a mesmerizing view that you can see from afar. In fact, Varanasi is called the 'City of Lights' during Diwali. Fireworks reign over the skies the whole night long. Rent rooms in a riverside hotel and you can see the magnificent fireworks and lights reflected on the Ganges. Don't miss the Special Ganga Aarati that takes place on the illuminated ghats in the evenings.
3. Sri Lanka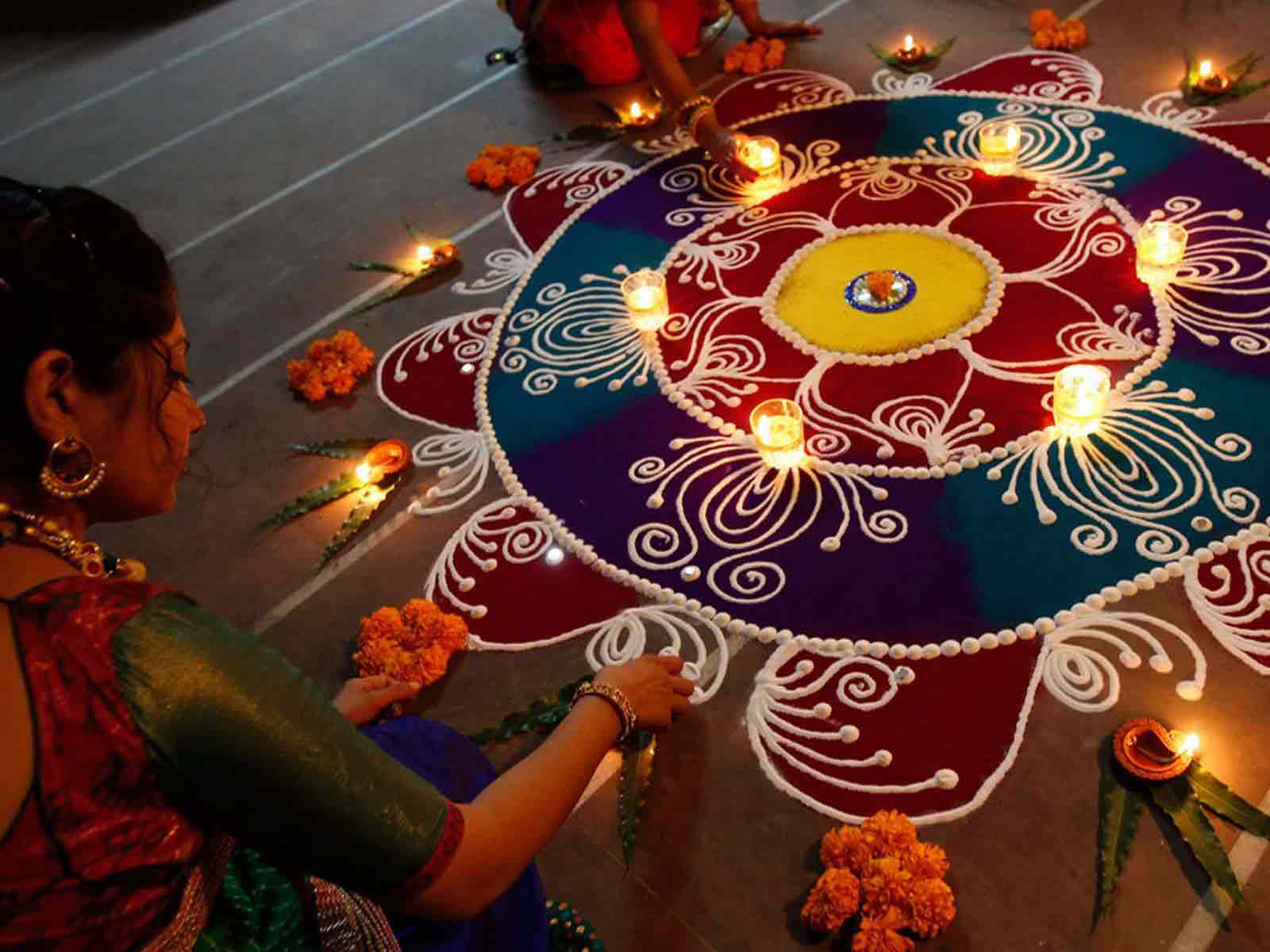 All five days of Diwali are celebrated in Sri Lanka with great pomp and splendor. People light oil lamps and place them all around their homes and outside, to signify the victory of light over darkness. The Hindu Tamilians scattered across Sri Lanka celebrate the festival with the usual rituals of oil bath, prayers, exchange of gifts and sweets and fireworks during the night. Magnificent firework parties take place on Sri Lanka's beaches, lighting up the night skies with a million lights and colors.
4. Indonesia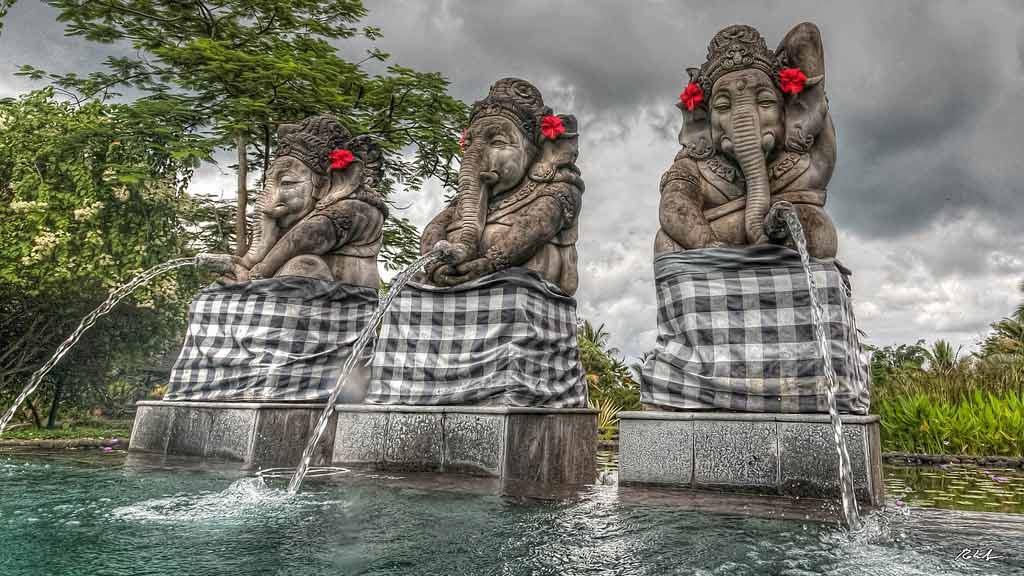 Even though Indonesians are predominantly Muslims, Diwali is celebrated with great fanfare. Bali has a huge diaspora of Indians, and this is where the celebrations are the most colorful. All night firework parties on Indonesia's fabulous beaches, shopping for festive clothes and sweets, and releasing floating lanterns on rivers and lakes are part of the Diwali fun here. Indonesia is one of the best holiday destinations in November, as the weather is mild and the country is in a festive mood.
5. Nepal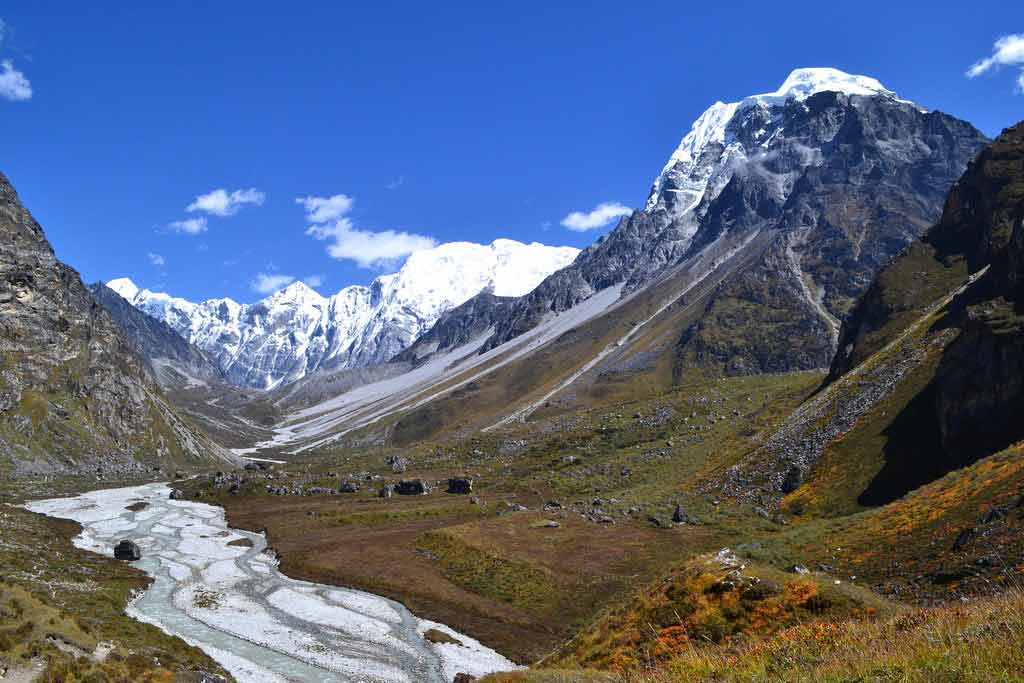 Diwali is celebrated with a slight difference in Nepal. The first of the five days of Diwali is dedicated to decorating and worshipping cows. On the second day, dogs are honored with special baths, water and choice food. Don't ask why. On the third day, homes, streets and markets are lit up with colorful lanterns and earthen lamps, to celebrate the victory of lord Rama over the demon Ravana. The fourth day is dedicated to Yama, the lord of death, and Bhai Dooj celebrates the bond between brothers and sisters on the fifty day. Fireworks and colorful sights abound on all the days in this enchanting mountain country.
6. Dubai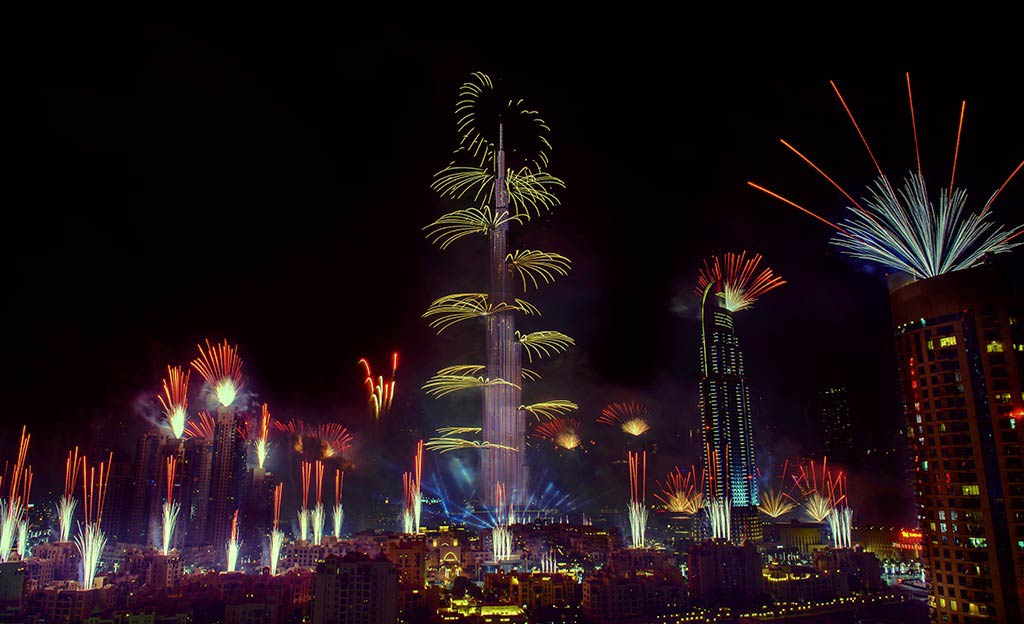 Dubai's restaurants and shopping malls put up special offers during Diwali. For example, Chor Bazaar Restaurant offers a mouthwatering Diwali buffet menu, and the iconic red roof in Ferrari World in nearby Abu Dhabi is all lit up while drummers set the mood for Diwali. There's live Diwali entertainment, laser beam shows, Bollywood music and henna and Rangoli art work as well. Many Dubai restaurants will be decorated with traditional earthen lamps for Diwali. Fireworks are organized at various locations. Shopping malls and public spaces are lit in multi-color LEDS and the Dubai Fountain sways to scintillating Indian music for Diwali. So if you're wondering where to go on holiday in November, think of Dubai.
7. Jaipur, India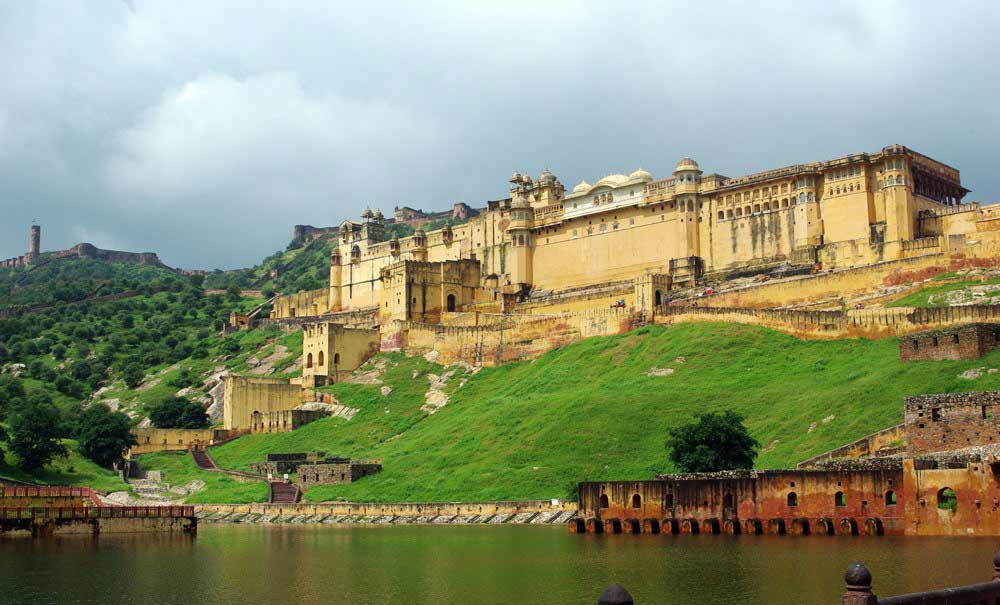 The Pink City is completely decked up for Diwali in colorful earthen lamps, especially the markets. At night, every house glitters with colorful lights, and musicians and dancers take to the streets, turning the whole of Jaipur into a vibrant live performance stage. You can buy a thousand types of colorful, multi-shaped earthen lamps in the markets, along with traditional Diwali clothes and handicrafts. The market is fully illuminated at night, and fireworks go off around the city. Every sweet shop sells amazing Diwali sweets and the city's famous palace hotels offer fabulous traditional Diwali feasts, so be sure to include Jaipur to your list of places to visit in Diwali vacation.
8. Mauritius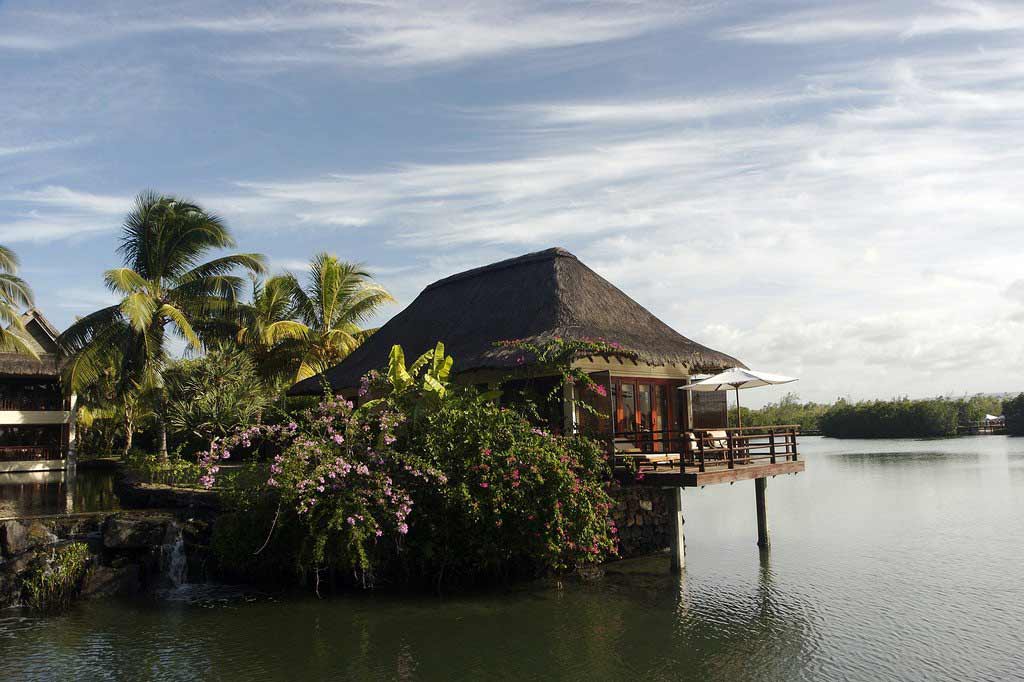 Diwali is observed as a public holiday in Mauritius, as 50% of the island's population is Hindu. People celebrate by lighting earthen lamps, setting off fireworks and drawing colorful rangolis outside homes and public buildings. Beach parties are organized where people gamble, drink and light fireworks throughout the night. Diwali is major party time in the fun island of Mauritius.
9. Singapore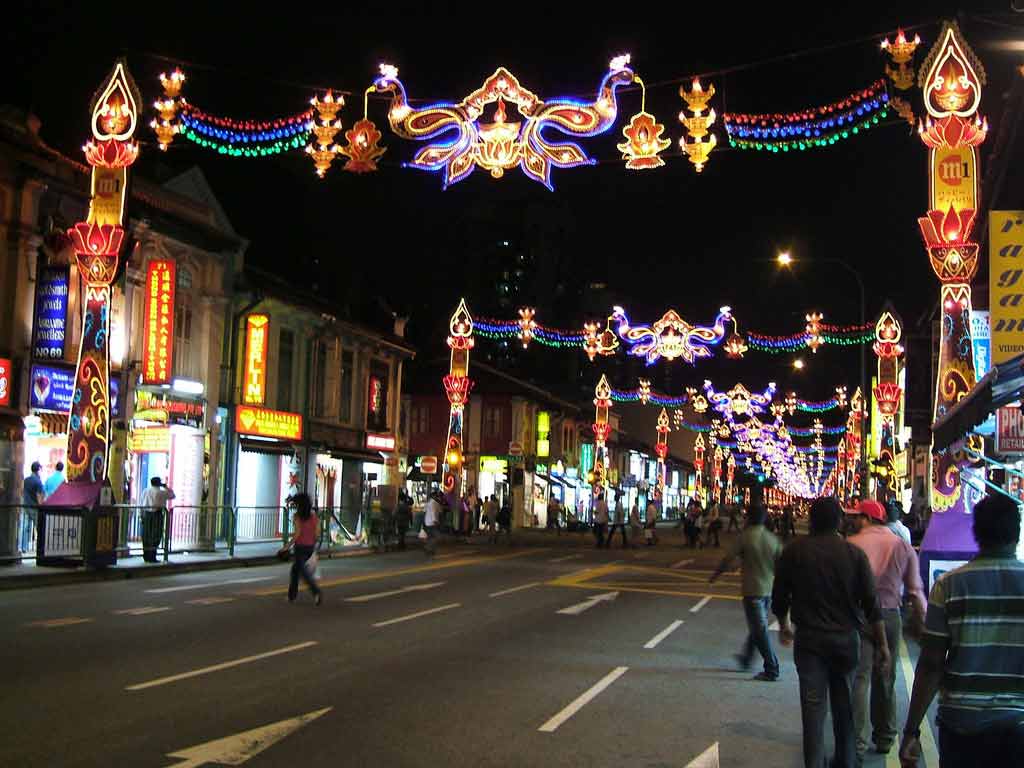 All Singaporeans celebrate Diwali; offices are closed and kids are off school as Diwali is a public holiday. Little India is lit up to the skies; the market stalls are garlanded with colorful flowers, and earthen lamps are light everywhere. There are colorful rangolis in front of every store, and the fragrance of incense floods the streets. Fireworks go up on all five days of Diwali, especially at Clarke Quay, Gardens by the Bay, and Sentosa Island.
10. Australia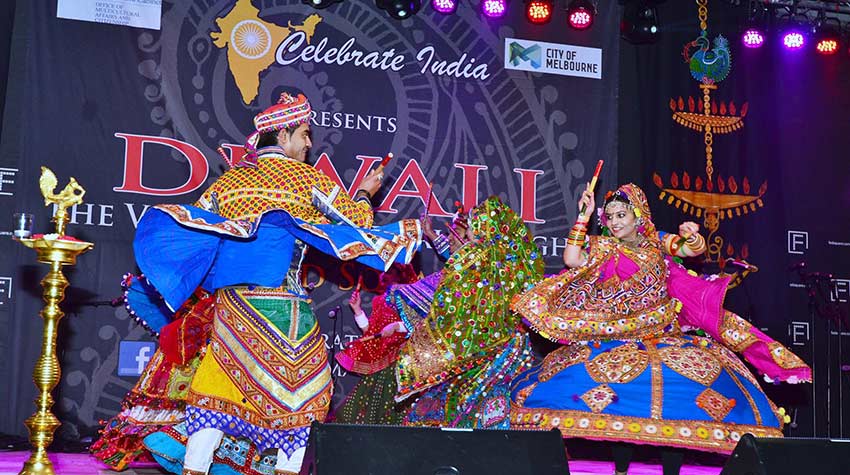 Australia has a large Indian population, especially in Sydney and Melbourne. Diwali is celebrated in great pomp in several pocket areas. In Melbourne, the Federation Square sees a grand display of fireworks, dances, Indian music, art and cultural shows and colorful rangolis everywhere. There's a rangolis competition as well, where Indian women show off their art. Everybody joins in the celebration, as the spirit of Diwali brings various communities together.
Conclusion
Take your family to the destination of your choice and see how people in other places spend this spectacular festival. You'll be delighted to know just how much joy the spirit of Diwali brings to the world. You'll also be thrilled to know that even in countries where fireworks are banned, Diwali is still celebrated according to age-old traditions.