Whether you are a foodie or not, there are some dishes in Dubai that you must have in order to do justice to your taste buds and complete your trip. Dubai cuisine is a mix of world gastronomy including the Thai, Indian, Pakistani, Bangladeshi, Japanese, Lebanese, European, Chinese, and its very own Emirati cuisine. Such is the precision of Dubai's hospitality that best of the chefs are flown from the country of origin to offer authentic dishes to the customers.
Dubai food is available across all pocket ranges. While you can have the most expensive of the world food in Dubai, you can also have a full-fat meal at unbelievably low price. For those who are forever in love with food, we've compiled together a list of best of Dubai dishes that make your tummy sing and are worth every penny spent.
1. Iranian Sangak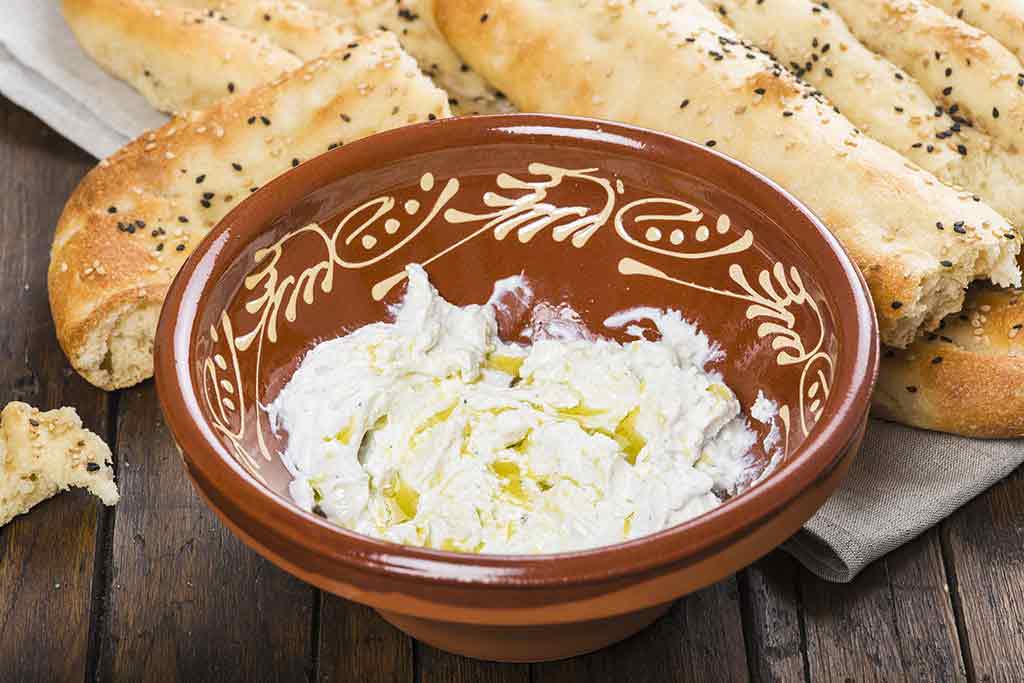 A staple of the Arabs, Iranian Sangak is one of the most delicious of the Emirati recipes made of bread. Served beautifully in an oval or a rectangular dish, the bowl is made with whole wheat and is flat in shape. There are various combinations available for the dish but we recommend the Basil and Bulgarian feta.
2. Koshari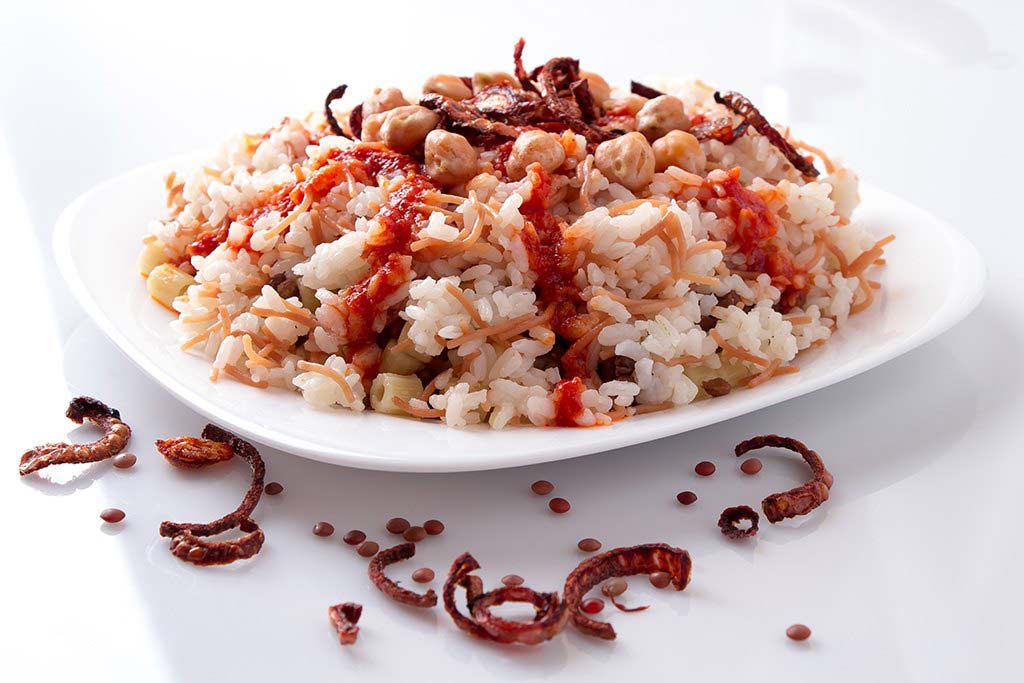 One of the best Dubai food, Koshari is one of the most rib- sticking comfort food you can have while in Dubai. A vegetarian delight, it is made of chickpeas, baked noodles, a twitching flavor of vinegar and deep fried crispy onions. Not only are they mouthwatering to look at, it tastes heavenly.
3. Al Machboos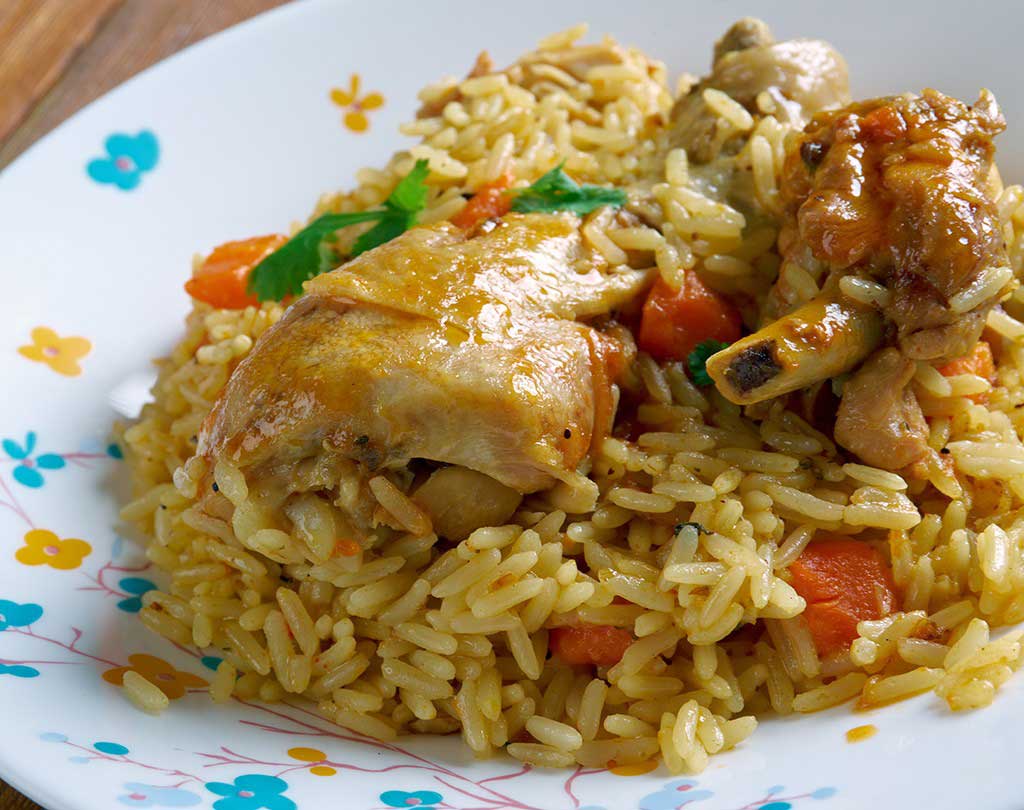 Beautifully cooked meat blended with exotic spices, dried lemons, onions and rice, Al Machboos is your answer to a lion hunger satiated in a relishing flavor. This zesty flavor dish is available easily and tastes best with yogurt dip and salads.
4. Baba Ganoush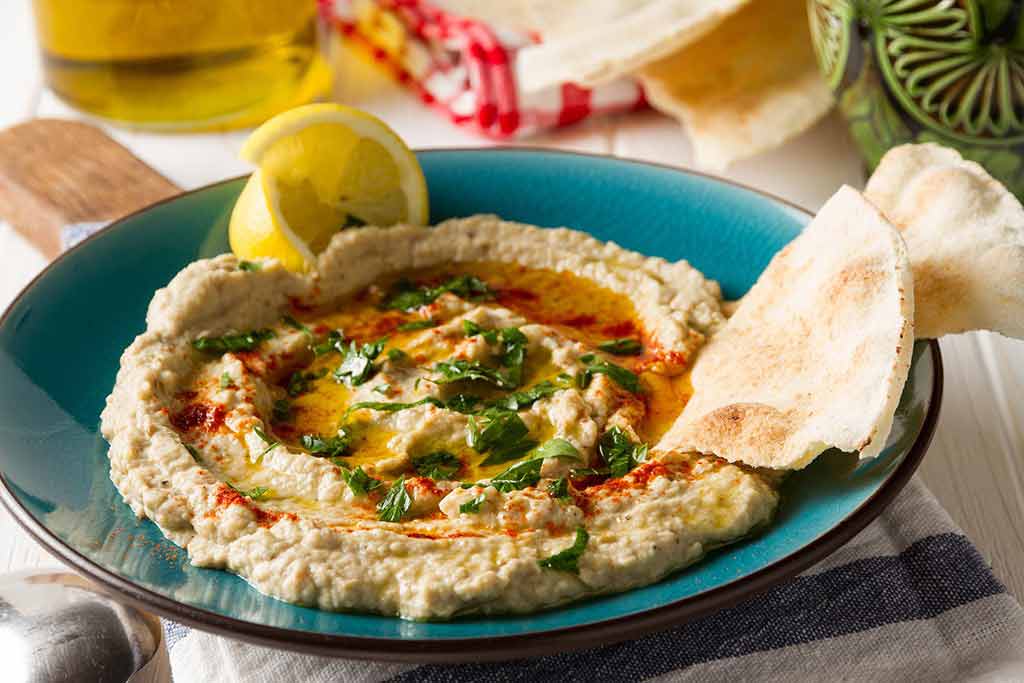 One of the best-known dishes in Dubai baba Ganoush is a real treat to the food lovers. While it cannot be termed as a complete dish, this dip is more than enough to see mouths drooling. Made of smoked eggplant, tomatoes and onions tossed in olive oil, baba Ganoush tastes as interesting as its name. Making its way right at the top of the best dishes to have in Dubai, Baba Ganoush is best enjoyed with bread slices and veggies.
5. Ryoog Yerana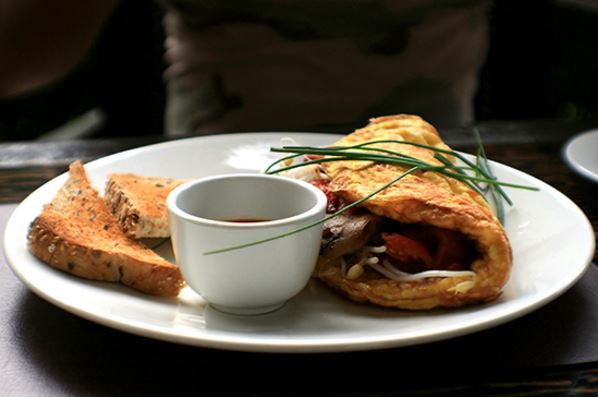 An Emirati specialty, Ryoog yerana makes for an exceptionally delicious sweet and savory breakfast. Spread over chopped locally grown dates is a fluffy soft omelet served with the combination of bread spreads. If you're a person who eats his breakfast like a king, this may be the right dish for you as it sure satiates your hunger for the better part of the day.
6. Knafeh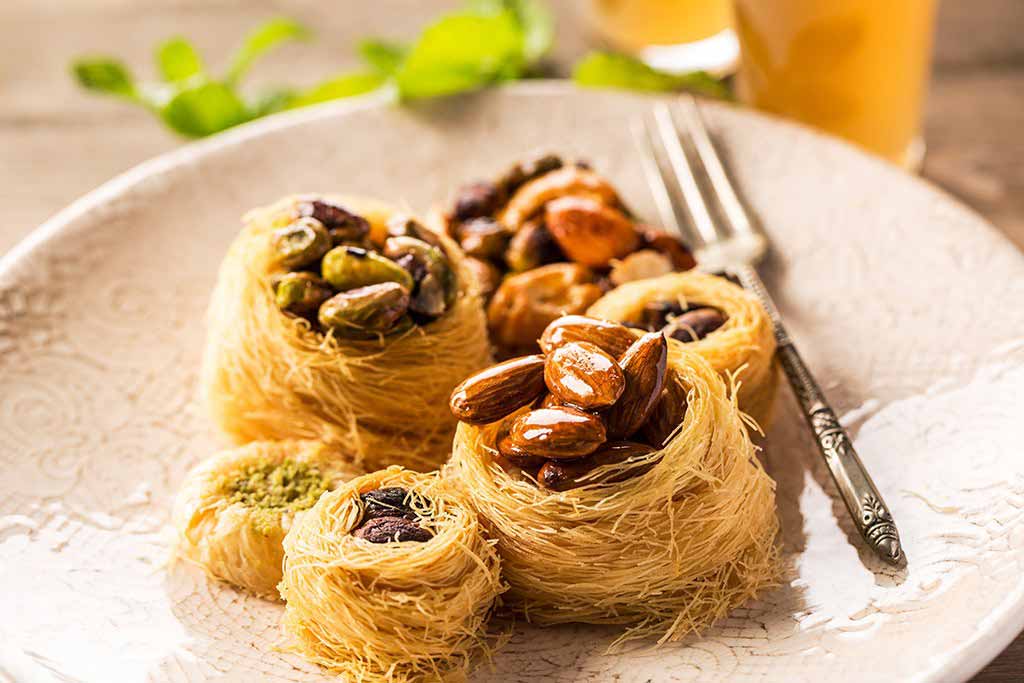 One of the most popular Arabic dessert and definitely a must have, Knafeh is essentially beautiful looking sticky pastry made of sweet gooey cheese. Topped with rose essence, sprinkled with chopped pistachios Knafeh is a traditional favorite for all Arabic festivals.
7. Mahalabia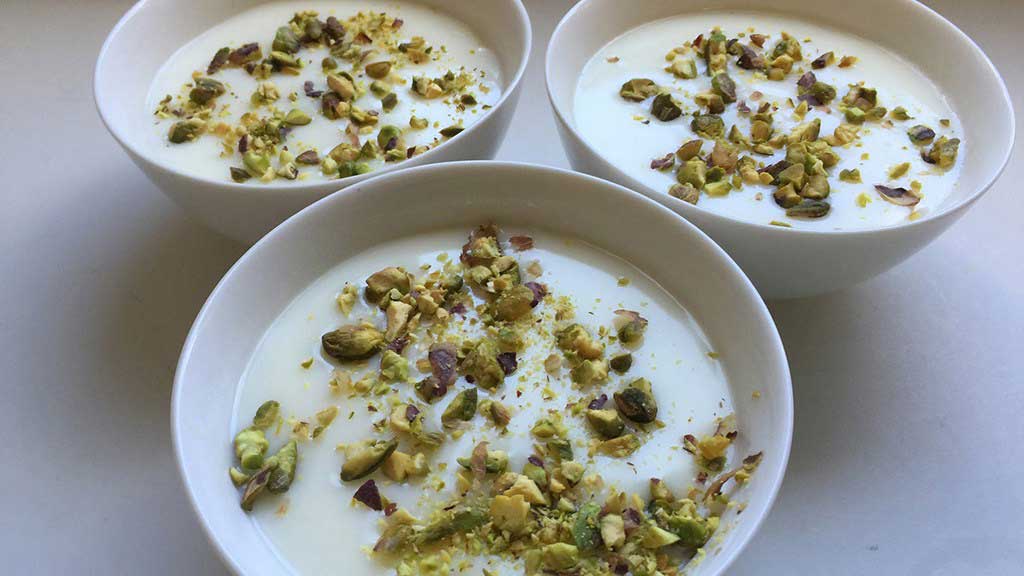 If you have a sweet tooth, you're sure to be bowled over with this dessert. Mahalabiya is your answer to a sumptuous sugary delight rich pudding created with a perfect blend of pistachios and rosewater essence.
8.Lahm bi ajin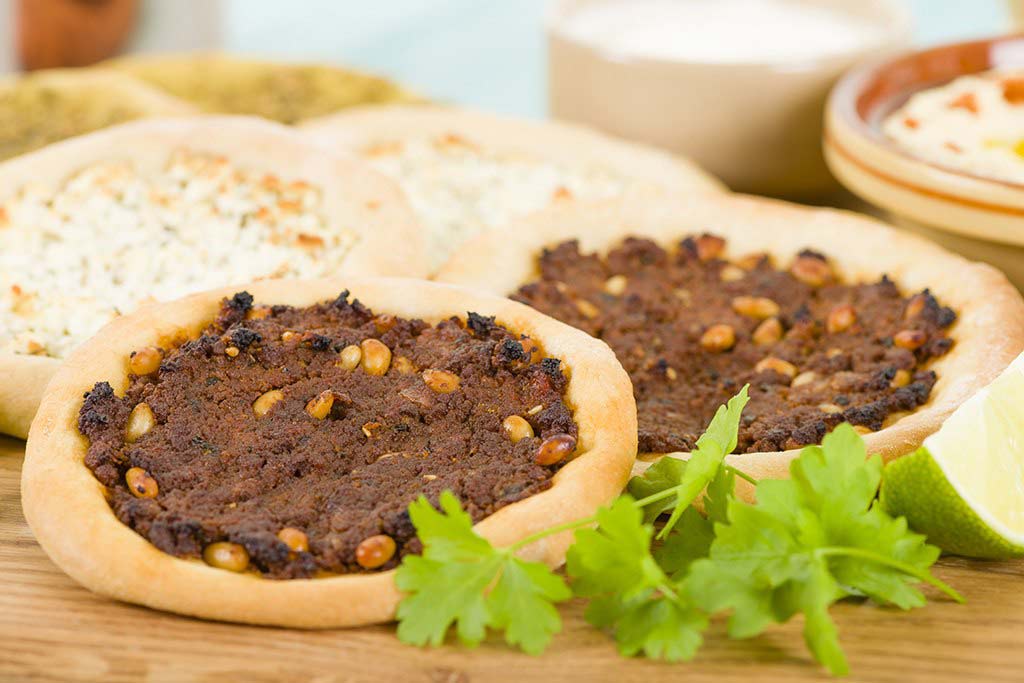 Popularly known as the 'Arab pizza', it's a tasteful blend of the spiced meat topped on a Lebanese flat bread served with cheese and delectable spices. If you like spicy food, this is your best bet to satisfy your heavy snack hunger of evenings. Have it at an authentic place and you'll surely never forget the taste.
9.Fatteh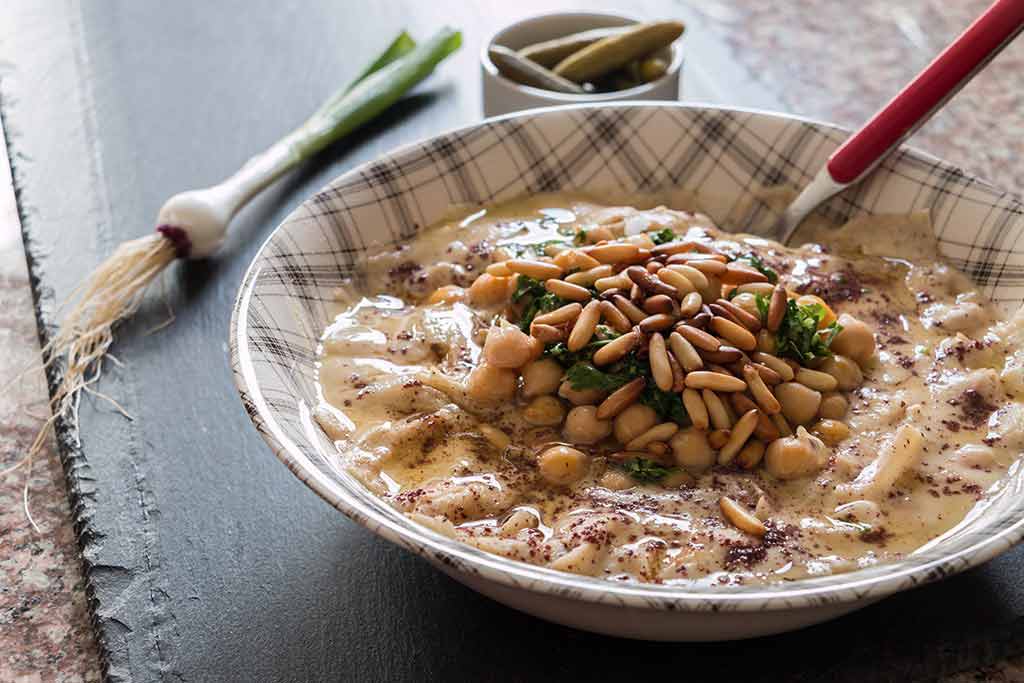 Craving for an early evening snack? Opt for the tasteful Fatteh. A three layered dish with soaked bread at the bottom, chickpeas and stuffed aubergines in the middle, and the top layer of the soppy tahini sauce and yogurt topping. The dish is a melt in mouth delight that will leave you in its cheerful after effect for a long time.
10. Falafel

A dish is well known around the world but available in its best taste only in Dubai. Essentially, Falafel is a deep fried patty (some places serve it in shapes of balls) made with tasteful chickpeas and wrapped with veggies in a wheat bread. Loved by one and all, falafel is your answer to anytime hunger.
Haven to the world's best and most tasteful cuisine, Dubai makes for a foodie's paradise in all respects. One of the world's most interesting dining destinations, Dubai serves delectable dishes across all pocket sizes. The sheer vibrancy of the city with respect its 15:85 ratio of Emirati locals and expats makes it a sought after destination food wise as well. Besides some of the most favorite delicacies listed above, Dubai also serves the rarest food items such as Camel meat, Wagyu beef, spider king crab, Burger Khalifa, and more, revered by the rest of world for its authentic taste and flavor. While some of these dishes may be a steal deal and others may hit sore in your wallet, what you're sure to relish is the great taste that will make every penny worth it.