Dubai in itself is one of the best and most visited tourism destinations of the world. People living in Dubai witness picture-perfect views on everyday basis. But there's no doubt that increasing tourism and development is making the top most city of UAE more crowded every passing day. So where do people living in Dubai go to have a relaxing weekend getaway?
Here's the list of the best weekend getaways from Dubai
Abu Dhabi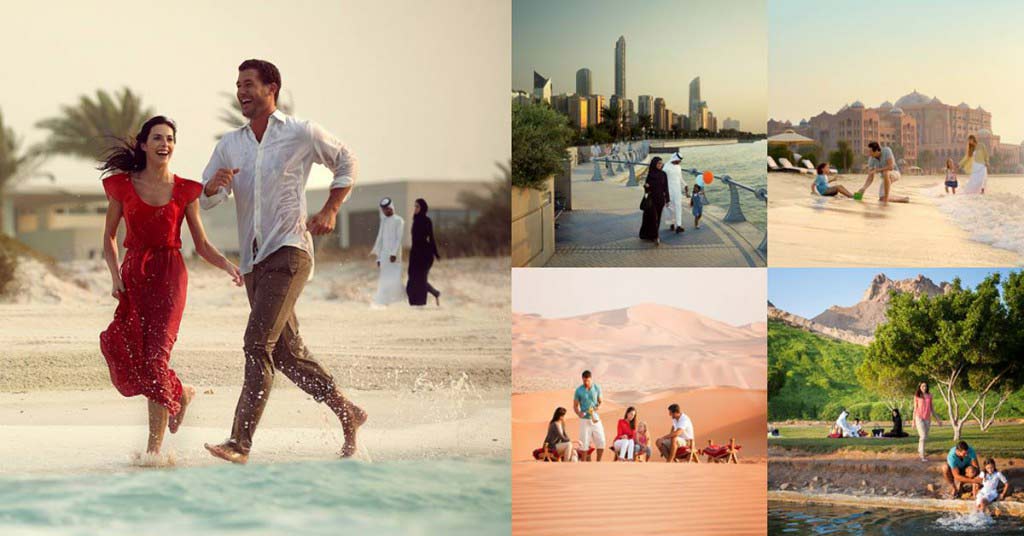 Just an hour and a half from Dubai and you enter the charming city of Abu Dhabi. A city that offers entertainment for every pocket, Abu Dhabi welcomes you to the sandy manicured waterfront, tax-free shopping, and architectural marvels. A beautiful getaway with friends and family, Abu Dhabi offers a rich cultural heritage with a modern outlook. It calls you for its iconic landmarks, water and motor sports and a heart full of cherished experiences. Enjoy the Yas Island with one of the extreme adventures of your life. Adrenaline rush of fiery rides, the world's biggest water park, and the exhibition of the world's finest artwork makes Abu Dhabi a city full of fun and adventure. Don't forget to visit the Sheikh Zayed Grand Mosque, Yas Beach, Abu Dhabi Corniche, and The Ferrari World.
Umm al-Quwain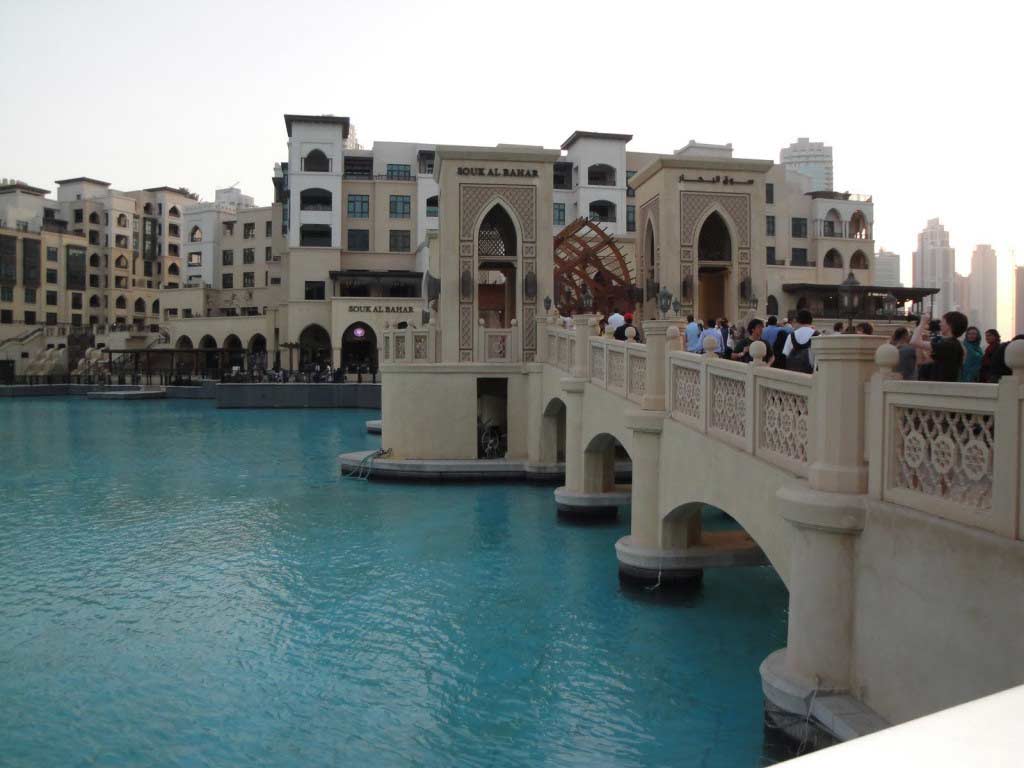 A short drive of less than an hour from Dubai will bring you to over 800 square kilometers of lush green scenic environment across the shores of the Persian Gulf to Umm al-Quwain. It's hard to visit this picturesque city and not appreciate its natural beauty. A favorite destination for extreme sport lovers, Umm al-Quwain offers a majestic view into the marine life while its exceptional terrains make for an exciting trip. Lie on the beach, camp on the sands, Umm al-Quwain persuades you to follow your heart. The aquarium, Dhow building Yard, Dreamland Aqua Park and the Camel race tracks are a must visit while in Umm al-Quwain.
Ajman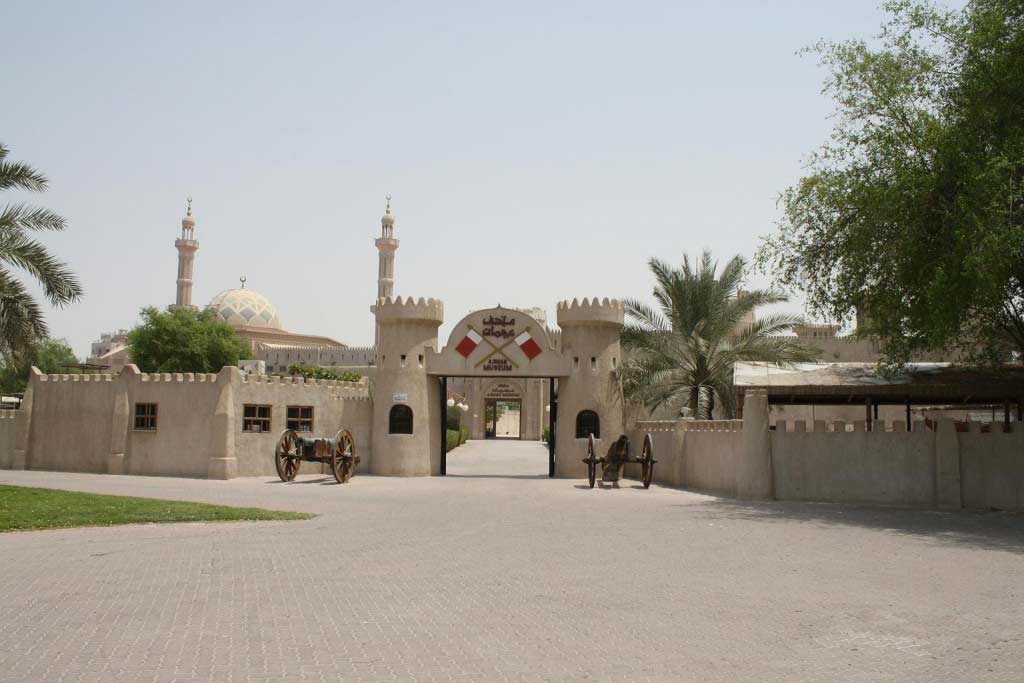 This smallest of the seven emirates encapsulates the most magnificent white sand beach stretching for a good 20 miles. It is known for its exquisite resorts, and is an ideal place to dine and shop to your heart's content. This beautiful port city has a unique charm attracting many for a relaxing weekend. It doesn't dazzle with the glitz and glamour, but offers a serene peace that's hard to find. If you are looking for a quite yet intimidating place to relax on your weekend without having to drive for long, ajman is your place to be.
Sharjah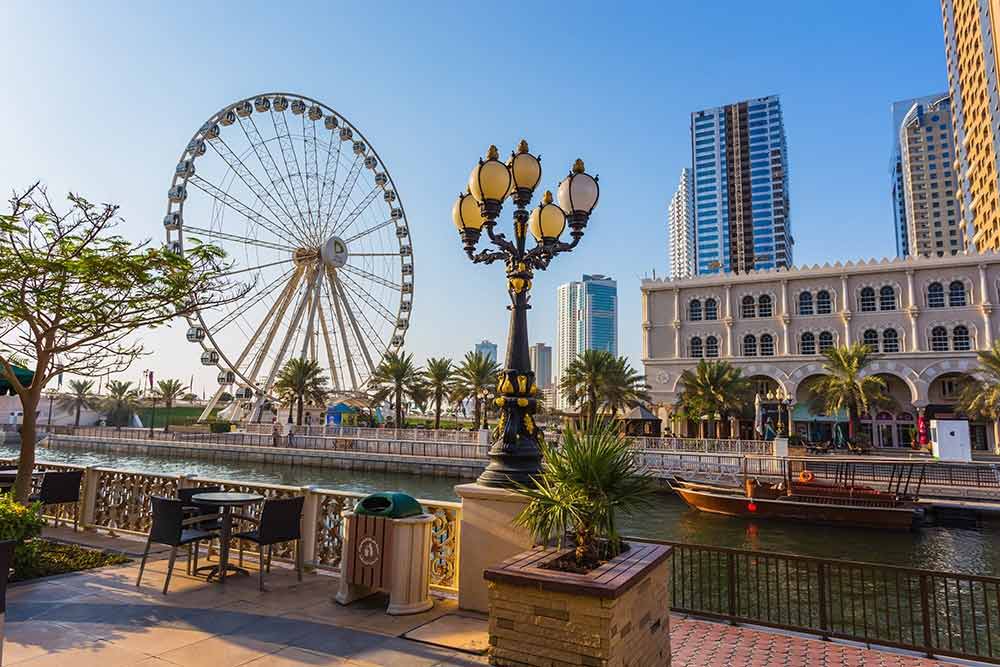 Elected as the cultural city of the Arab world, Sharjah is what you call as a perfect blend of rich traditional Islamic heritage with a touch of acceptable modernity. Some may think Sharjah is a bit conservative, but that does not fade the beauty of the striking waterfronts and majestic deserts. You can't leave Sharjah without exploring its heritage and art museums. If you are looking for the traditional 'bazaars' and abundance of beaches along with unforgettable desert activities, Sharjah makes for an ideal weekend destination. Walk into the heart of Arabic culture and demystify yourself from the regular urban trend for a while.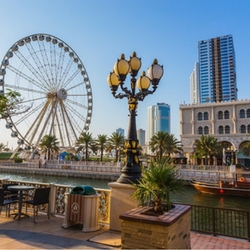 Fujairah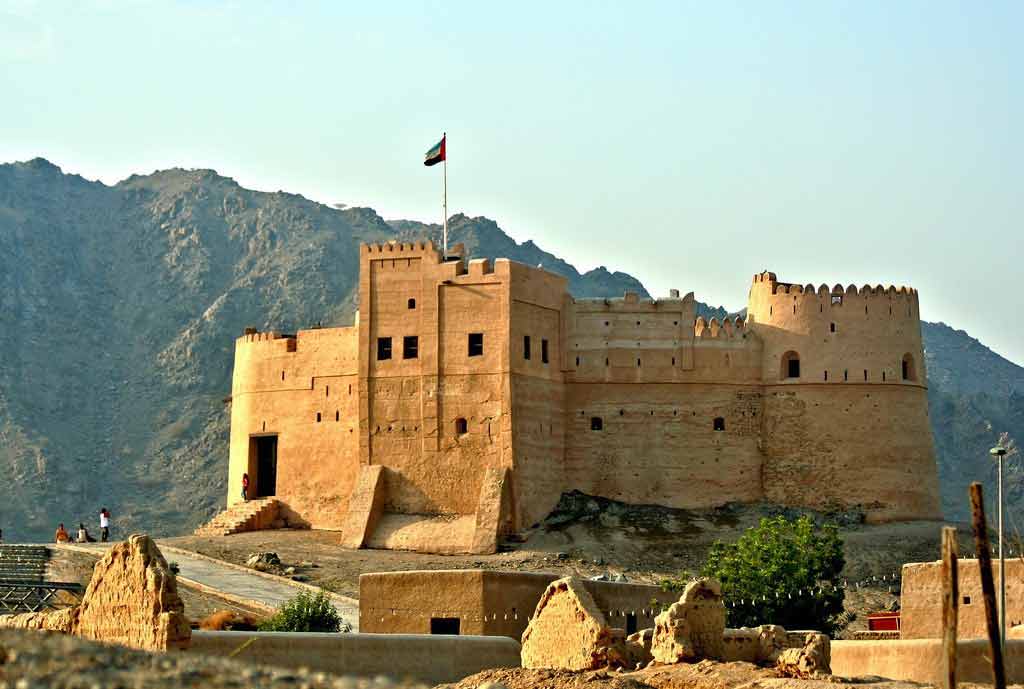 Fujairah is a little less known but one of the only emirates that is almost made up of just mountains. It is just a 2 hour drive from Dubai and a just the right place to spend your weekend. It is a beautiful place to rest in luxury resorts, enjoy unwinding spas and spend some quality time. A heavenly lay for those seeking rock draped beauty and date palm oasis, Fujairah boasts of scenic views and a host of tourist activities.
Go to Fujairah
for a refreshing mountain treat and a place away from the loud nightlife of the city, and a pleasant time with your loved ones.
[Check Out: Best Things to Do in Fujairah ]
Ras al-Khaimah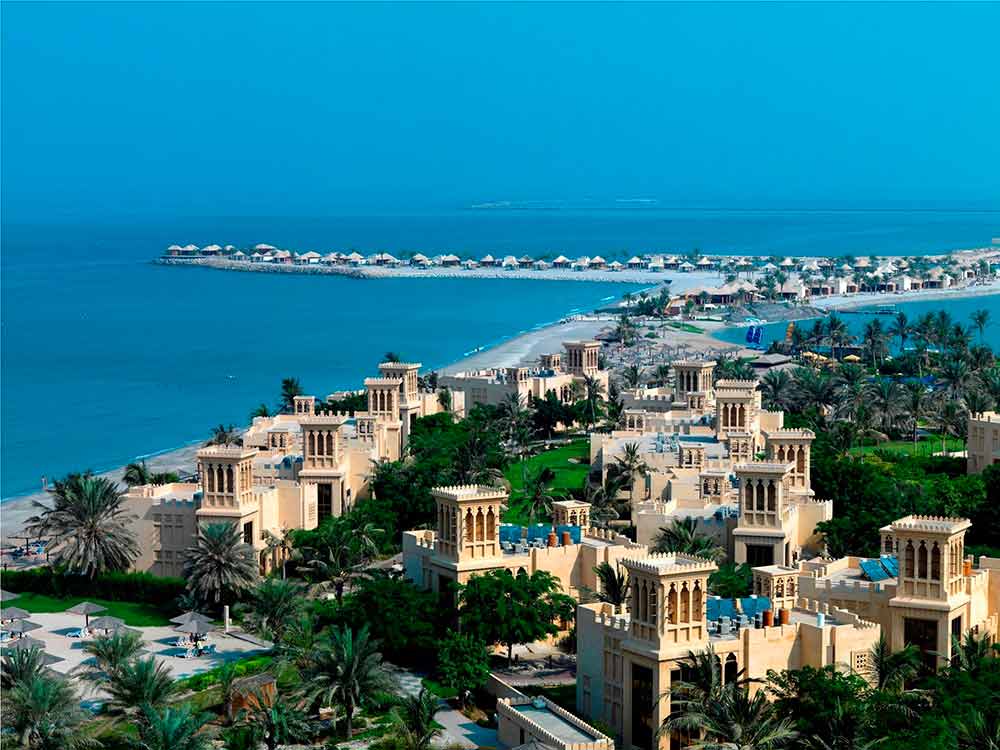 A premium weekend getaway with super luxurious resorts and beautiful red sand desert, Ras al-Khaimah is just an hour away from Dubai but would make you feel to be in a whole new world. Enjoy the green plains, abundant historical sites, and the exceptional hospitality of the locals at Ras al-Khaimah. Desert activities, sailing, golf, water sports, mountaineering, luxury cruises are just a few of the mind blowing happenings of this place, making it an exotic tourist destination. A rising emirate Ras al-Khaimah offers the feel of the real Arabia with a dash of comfort and luxury.
[Read: Best places to visit in Ras Al Khaimah]
The list of picturesque places in UAE is long. Also known, as the playground of the affluent; the whole of UAE makes up for a quintessential leisure destination for the whole world. Places in and around Dubai can quench the thirst of the ones looking for rich culture and history. Although, the country excels in architectural wonder, if you haven't explored the tranquil of UAE, you are missing on a lot of nature's marvels.