The land of desert, camels, pyramids and serenity; the Middle East is loved by explorers all over the world. While some say its charm is getting lost in the super futuristic cities, some believe that it is these cities that make Middle East a thriving tourist destination.
New Year is a time when Middle Eastern cities are at their best of merriments. Here's a look at some of its super cool cities and how they celebrate the dawn of New year.
Abu Dhabi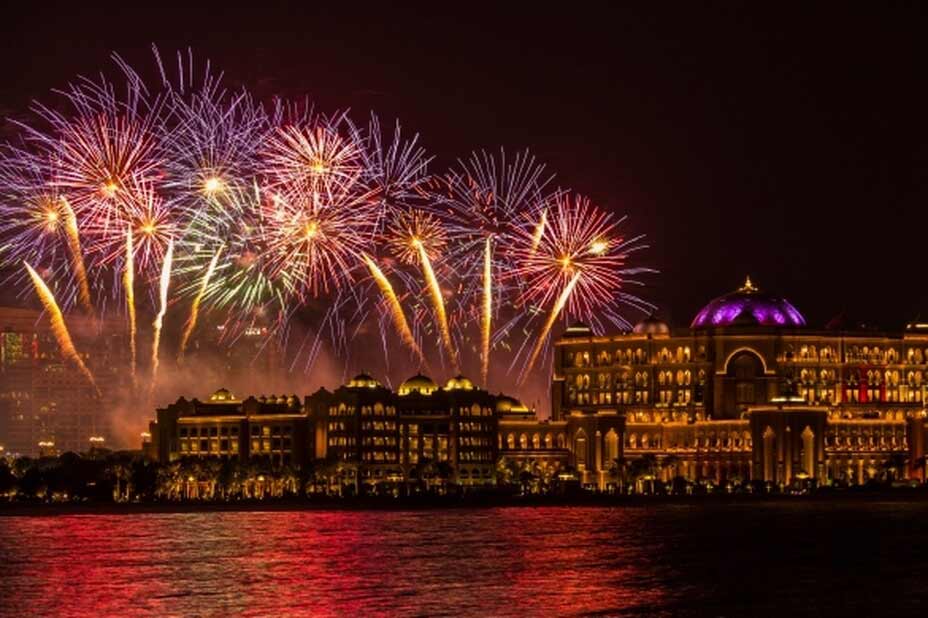 One of the hottest destinations in the Gulf to celebrate the New Year's Eve, Abu Dhabi is one place that you should visit. Exquisite glamourous parties with jaw dropping fireworks makes for a perfect New Year celebration. From the best of Arabian food, beach parties, to the exclusive club entries, entertainment and so much more; Abu Dhabi is vibrant during the New Year's Eve. Revere the beauty of the desert while enjoying the new year celebrations at the Abu Dhabi desert safari too.
Though there are many places where you can celebrate New Year, some of the best known venues are Al Maryah Island, Saadiyat Beach Club, Asia De Cuba, and Blue Marlin Ibiza.
 Dubai, UAE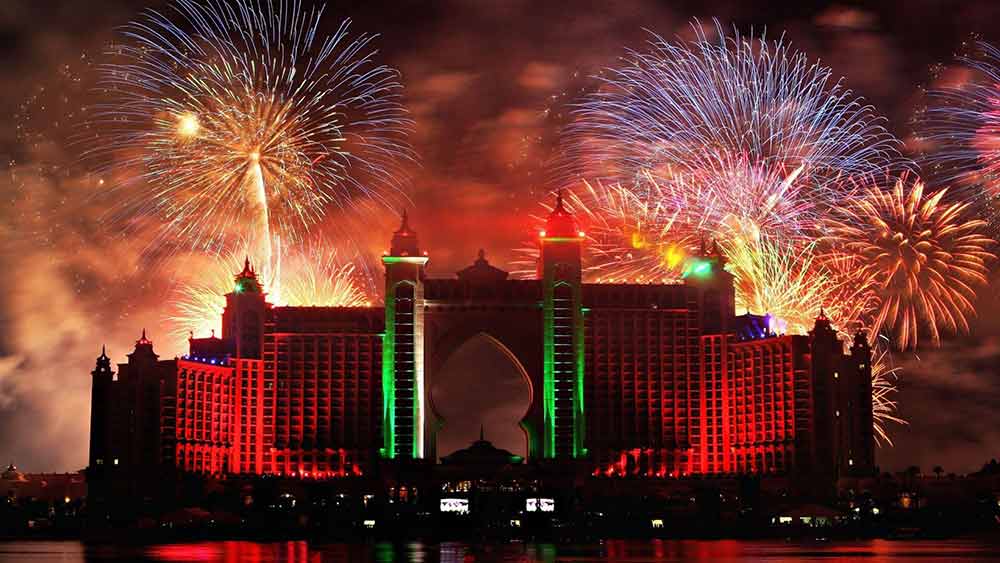 Famous across the world for the grand parties, the unbelievable fireworks and amazing shopping deals; Dubai during the New year is at its best, Don't believe us? Watch the last year's Burj Khalifa fireworks on YouTube and we're sure you'll start packing your bags for DubaiJ. Cruise in style around The Palm Jumeirah and Atlantis the Palm while reveling in the lights of the fireworks. Sway to the ground shaking music in the high-end pubs or have a relaxed evening will satiating your appetite in the various restaurants that offer mouth-watering delicacies.
The best places to be in Dubai during New Year's Eve are Burj Khalifa, Burj Al Arab, Atlantis The Palm, Jumeirah Beach Hotel, Dubai Mall, Global Village, and Palm Islands. The celebration options are endless, how you want to celebrate is up to you but rest assured, it'll be one of the best celebration of your life.
Best Places to Spend New Year's Eve in Dubai
Istanbul, Turkey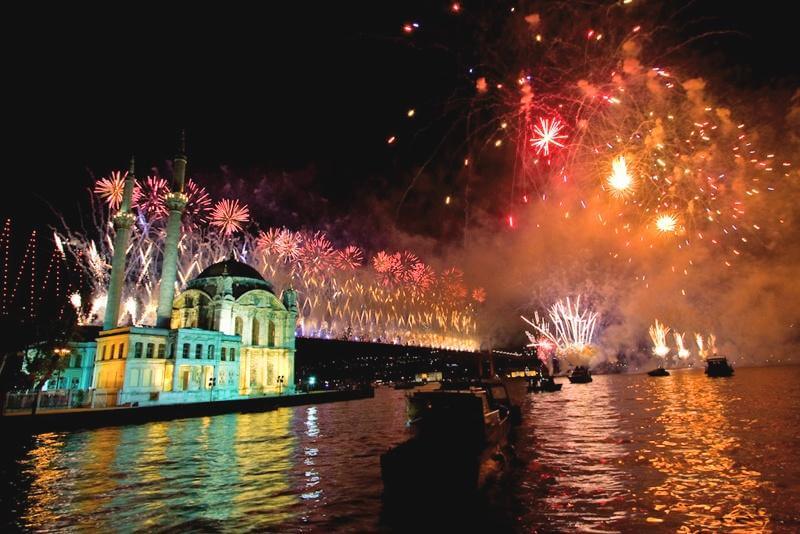 Though it might seem that Istanbul is not the first choice as a New Year Destination, the sheer beauty and the splendid events that Istanbul hosts for New Year's Eve will surprise you.  If you want to welcome the new year by partying but want it less crowded, then Istanbul is the place for you. This place comes to life with splendid fireworks at the vantage points around the city and dazzles under the beautifully lit decorations. Being Turkey's capital, Istanbul is one of the hot destinations for New Year Celebrations. Even though Christmas is not an occasion that's observed in Istanbul still the city comes alive during the entire week from Christmas to New Year because tourists flood the city for celebrations.
Some of the must see places to celebrate New Year's Eve is the Bhosphorous Bridge to view at the fireworks overlooking the Bhosphorous sea, Club Angielique, Taksim Square, and Istikal Street.
Beirut, Lebanon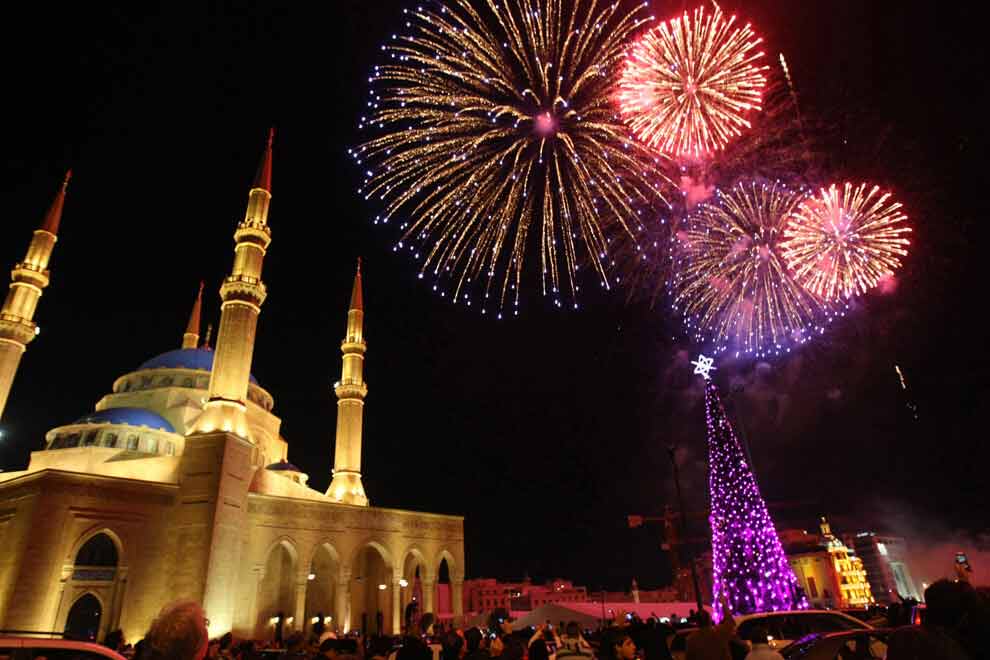 Known as a place where all night parties are a trend on any given day, if you are at Beirut on New Year's Eve, then you are in for a special treat. This is one place where you will find happy go lucky and partying folks juggling between open air beach parties and relaxed lounge celebrations. The clock strikes 12 and you'll be dazzled by the amazing fireworks and deafening cheers of the people all around. The two big areas that are a hub of the night life in Beirut are Monot and Gemmayze. You can also check out the high-end casinos and pubs that will literally bring out the Bond and Elvis in you.
The best known party places to welcome New Year in Beirut are Four Points by Sheraton Le Verdun, Le Gray Hotel, Le Commodore Hotel, Staybridge Suites Beirut, and Radisson Blu Martinez Hotel.
 Adagir, Morocco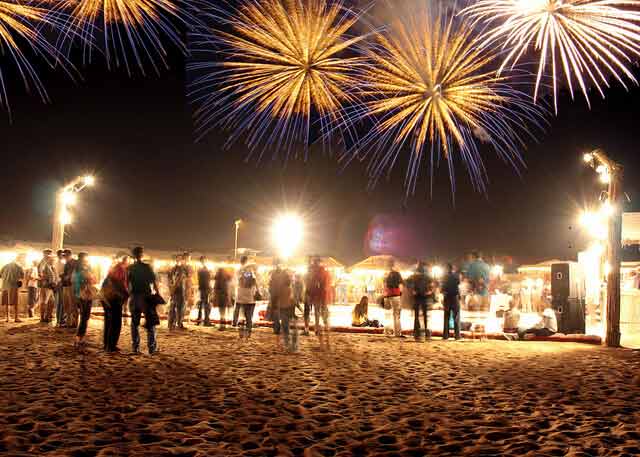 Adagir, during New Year's Eve is a must place to be in. Why? To start with, the weather is perfect. With temperature being 18 degrees during day and 6 degrees at night, you're in for a pleasant treat.  Enjoy the Moroccan hospitality and local folklore while swooning to the local music on almost every street of the city. There are special packages and menus in hotels and restaurants for almost the entire New Year week starting Christmas. Spend a memorable New Year's Eve in Adagir among a spectacular backdrop of Essaouira and Paradise Valley.
Best known places to celebrate New Year in Adagir are Sofitel Adagir Royal Bay Resort, Hotel Riu Palace Tikida, and Ibero Star Founty Beach.
Cairo, Egypt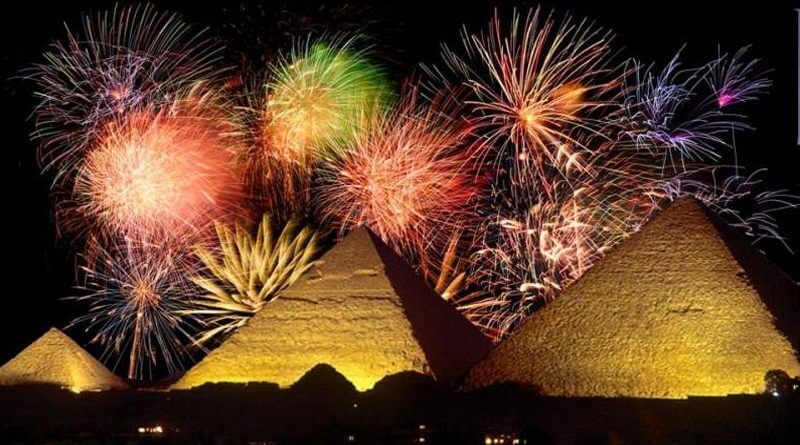 New Year celebrations are one of the biggest festivities in Cairo. All you need is a celebration spirit. It is ok if you don't have deep pockets as there are all types of celebration choices. Sakkara and Mariottia, the biggest gardens in Cairo are the most popular venues for New Year's Eve. There are many cultural centers and high-end pubs in Cairo that celebrate New Year's Eve with DJs and Bands, performers, full bars and a crazy crowd. You can also choose to cruise along the Nile in a romantic voyage while enjoying sparkling champagne.
The best places to be in Cairo for New Year's Eve are Bamboo Night, After Eight, Fresh N Fly, Sakkara garden, and Mariottia garden.
P.S- Although, largely the entire Middle East is safe for tourists, before you plan to visit any of its country, it's better to check whether the place is currently under any political or terrorist turmoil.