Hong Kong's Disneyland is an exciting journey of discovery for everyone – the young and the young-at-heart. Don't go comparing Hong Kong's Disneyland with others you've experienced – that won't be fair. Yes, there are the usual 'Disneyland-clones', familiar to any die-hard Disneyland fan, but Hong Kong Disneyland has more to offer, including a Frozen world, an impressive Marvel brand integration, and larger castle. The best part is that you can enjoy Hong Kong's Disneyland without waiting in long lines for entry passes to various attractions. Take your family for an all-inclusive trip to Hong Kong's Disneyland and you'll be assured a wonderful day of fun and jollies all around.
1. Garden of Wonders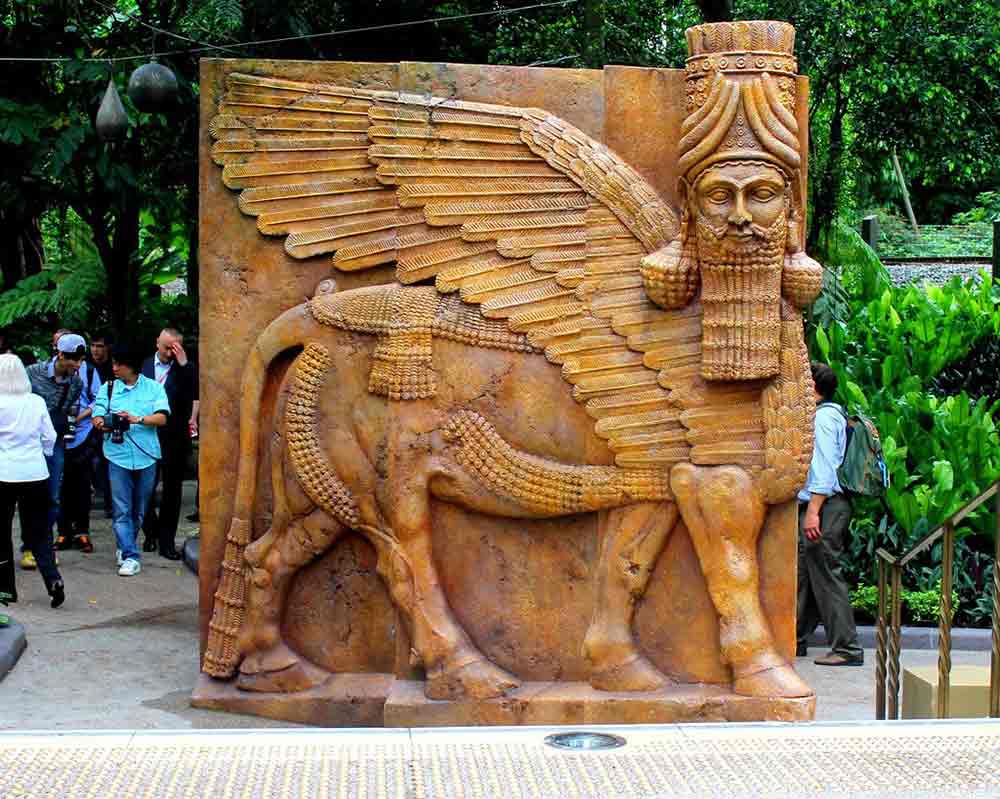 The Garden of Wonders is a themed area with art installations that twist your perspective. Here, you can inspect many of the Mystic Manor's Lord Henry's wondrously weird objects. Of course, quite likely you won't see the objects as they are, because your perspective will be twisted. You get to experience the Garden of Wonders because you visit Mystic Manor, where the real surprise awaits you! A journey through the Garden of Wonders is one of the most exciting things to do in Hong Kong Disneyland.
2. Mystic Manor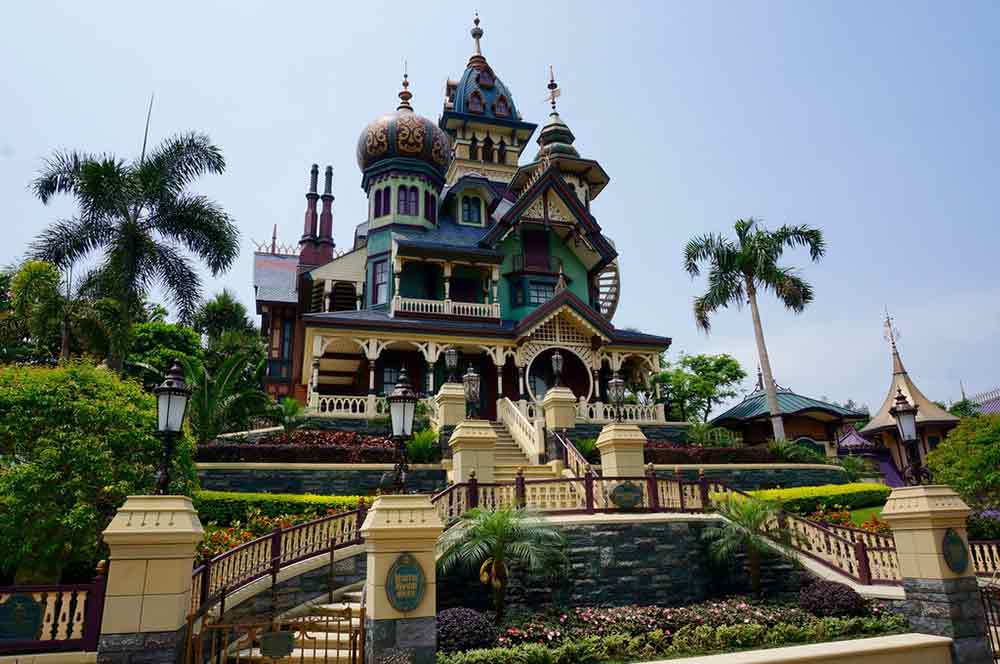 Mystic Manor is the home of Lord Henry Mystic, whose manor contains many odd objects. A music box that brings inanimate objects life, monstrous statues, man-eating plants, weird weapons and more. Albert the monkey uses the music box to animate a jade sculpture of China's legendary Monkey King and a huge volcanic Tiki god, who suddenly come to life. An unpredictable trackless rider system jettisons riders to different attractions. With genuine surprises around every corner and background music by Danny Elfman, Mystic Manor is a top Disneyland attraction.
3. It's A Small World


Hong Kong's "it's a small world" integrates thirty-eight Disney stars, including Nemo, Aladdin and Pocahontas into their fictional countries of origin. Hong Kong's Disneyland is the first one to do upgrade. "It's A Small World" is a calming ride, with various Disney characters enjoying themselves, like Lilo and Stitch, and Ariel in Atlantis and others in their own domains, under a single platform.
4. Jungle River Cruise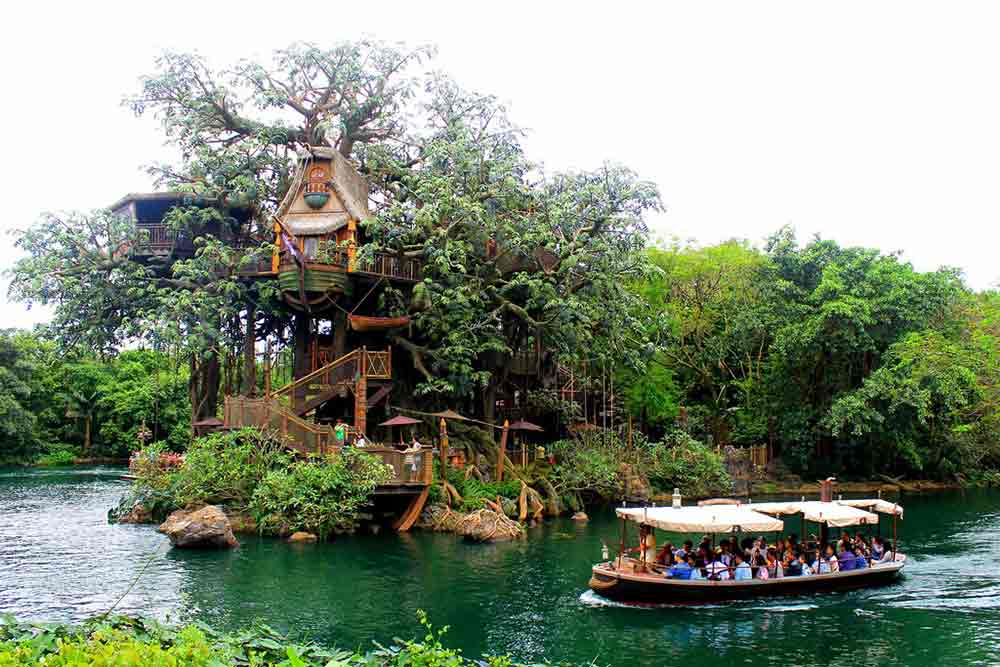 Enjoy the exciting Jungle River Cruise, which ends in an impressive confrontation with a fire and water God animatronic that appears like a simple rock face from a distance. The ride is available with Mandarin, Cantonese and English, with the boat captains keeping up a stream of almost adult humor which adds to the fun. Of course, there are cannibal savages and other monsters on the jungle ride, but what'll a jungle ride be without those?
5. Buzz Lightyear Astro Blasters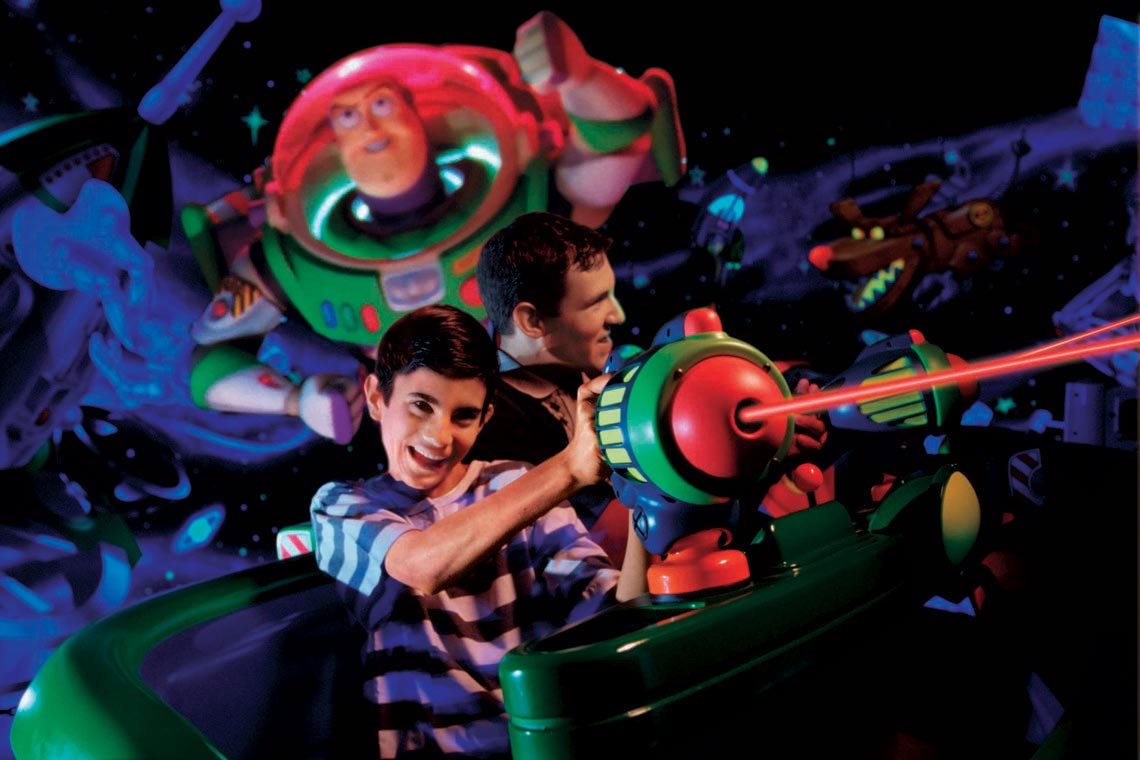 Buzz Lightyear Astro Blasters is a space ride, where the rider gets into a Star Command pod to fight the evil Emperor Zurg and his minions. Have fun zapping your targets with laser pistols, screaming when you actually hit one of the evil minions. Buzz Lightyear Astro Blasters is a Toy Story zone that even adults can enjoy; you know how that works – zapping evil creatures lurking around corners in outer space.
6. The Many Adventures of Winnie the Pooh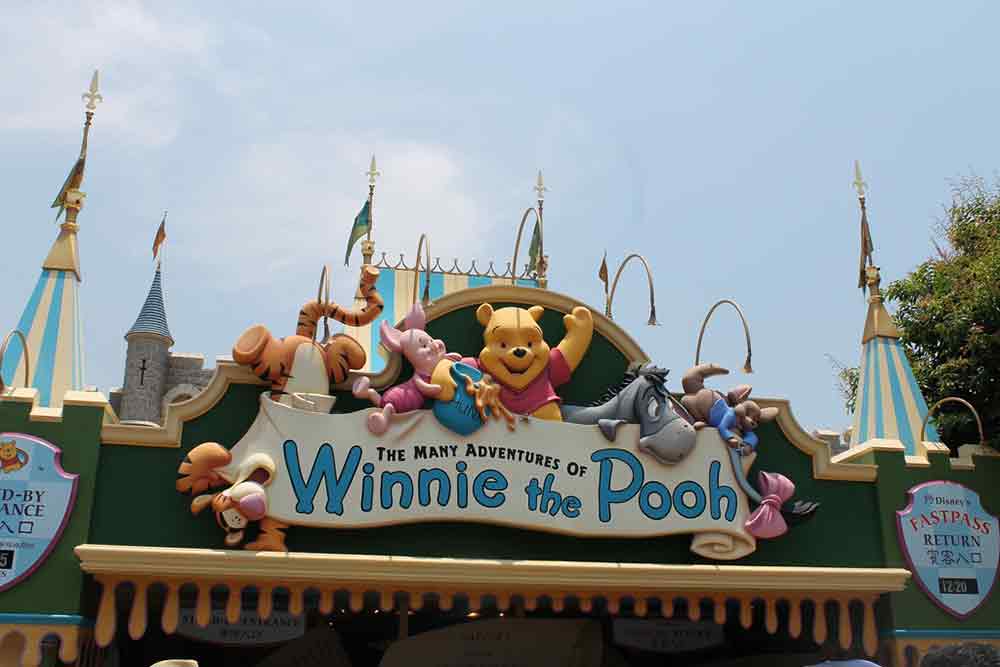 You can enjoy a lovely journey with Winnie the Pooh, Piglet, Tigger and the rest of Winnie's group of friends through the Hundred Acre Woods. Again, the trackless rider system is implemented here, and you'll never know where you'll end up on the ride, given its unpredictability. Ride through various 3D interpretations of Winnie the Pooh's adventures, and have fun.
7. Iron Man Experience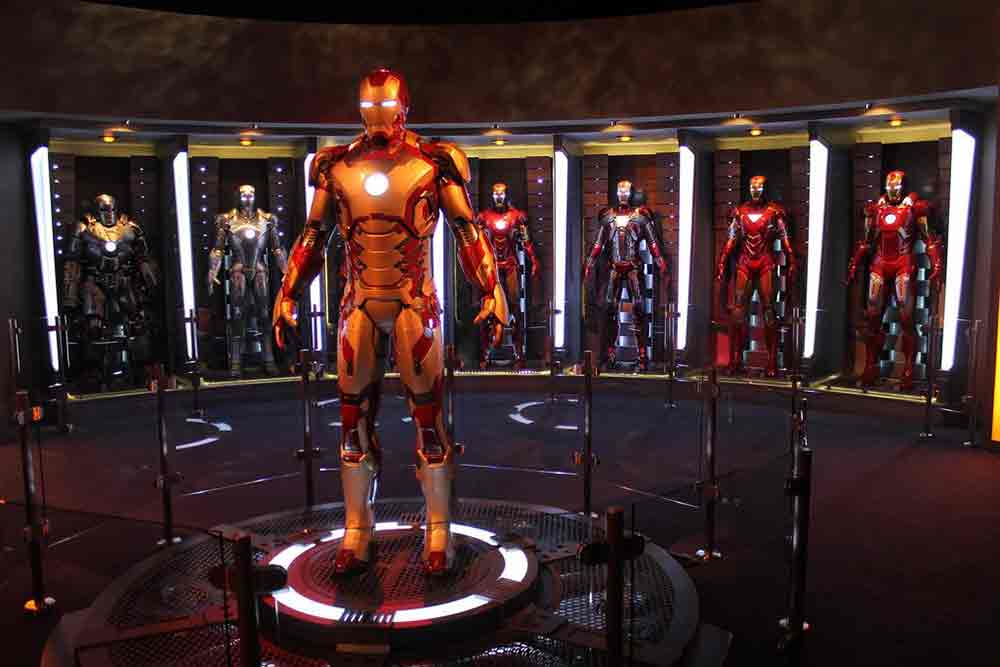 The Iron Man Experience puts you into a flight simulator called the 'Iron Wing', where you're jostled up and down in sheer excitement as Iron Man saves Hong Kong from the rampaging robots of Arnim Zola and Hydra. You can manipulate the controls, while sitting safe instead the flight simulator, zapping away at the deadly robots. Make each laser bolt count, and hit as many of them as you can. If you're a teenager or a young adult, and if you are a fan of junior Avengers, you will love the Iron Man experience.
8. Disney Paint the Night – Nighttime Spectacular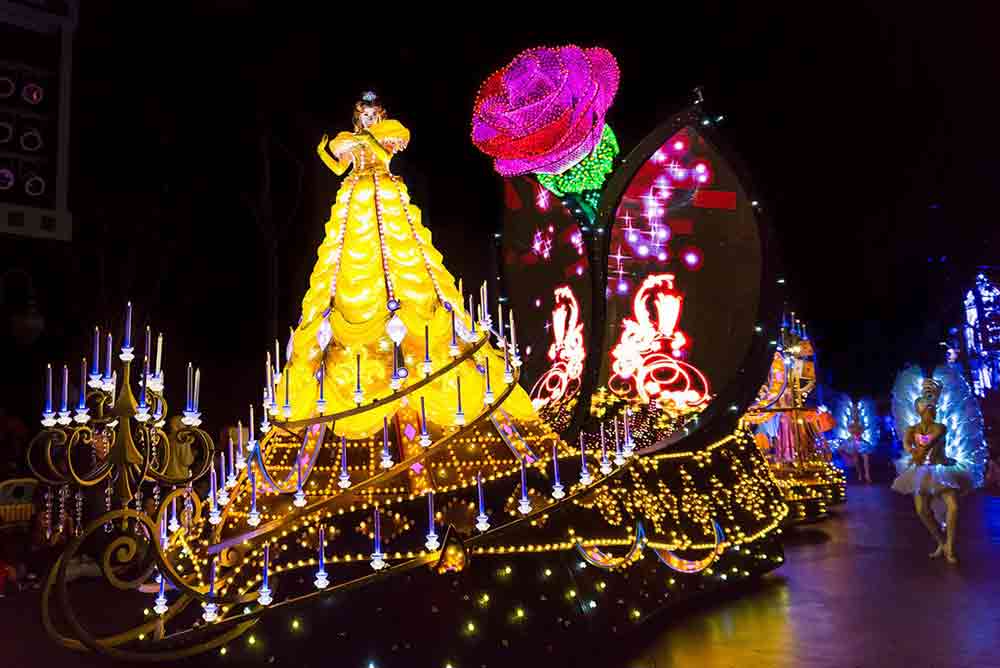 This nighttime spectacular debuted in 2014; it's powered by over 740,000 individual lights, a technical stunner of an event. Seven massive floats including a truck from Monsters, Inc., a rotating door float, an EDM Cars semi-truck, and a Slinky Dog float are out on the parade, all lit up. It's fun to watch, and great photo opps for selfie-minded people. At night, the floats use mood lighting, reflecting the moods of the people riding them. It's a colorful, beyond-beautiful experience that your entire family will absolutely love.
9. Hyperspace Mountain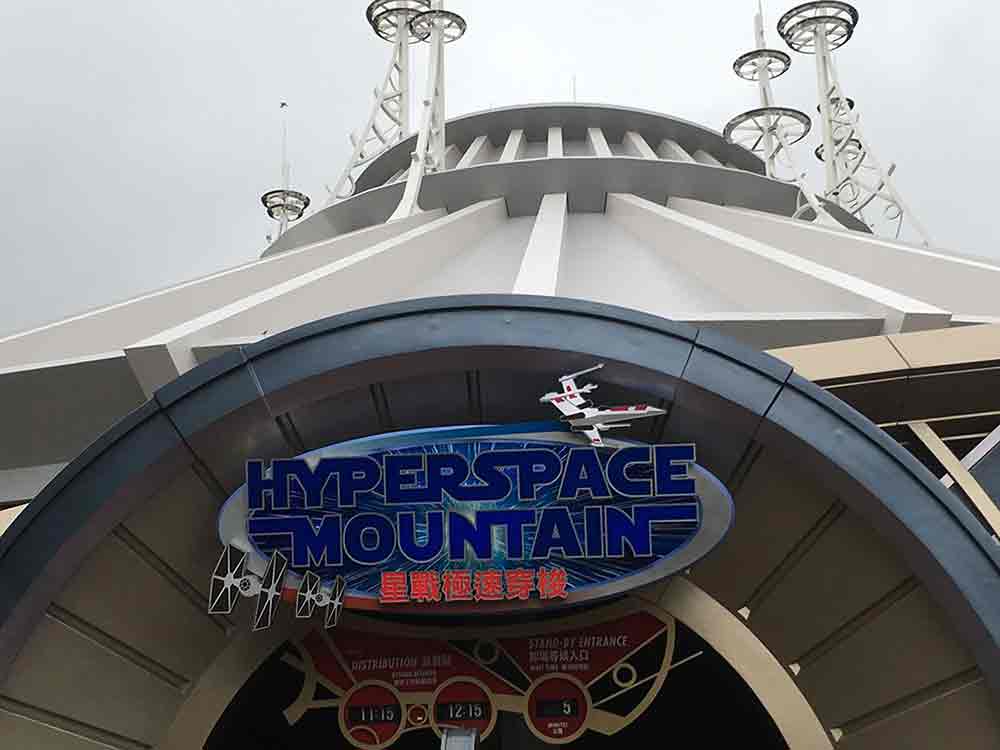 The Hyperspace Mountain is a thrilling ride, where the rider is a rebel pilot fighting the good fight against a cruel empire. Backed by a fabulous John Williams score with an Admiral Ackbar introduction video, an X-Wing prop, and TIE Fighter attack squadrons on screens in front of you, this is one ride you don't want to miss. Watch the Space Mountain grow larger on the TIE Fighter screens in front of you, as you shoot at your enemies left, right and center.
10. Big Grizzly Mountain Runaway Mine Cars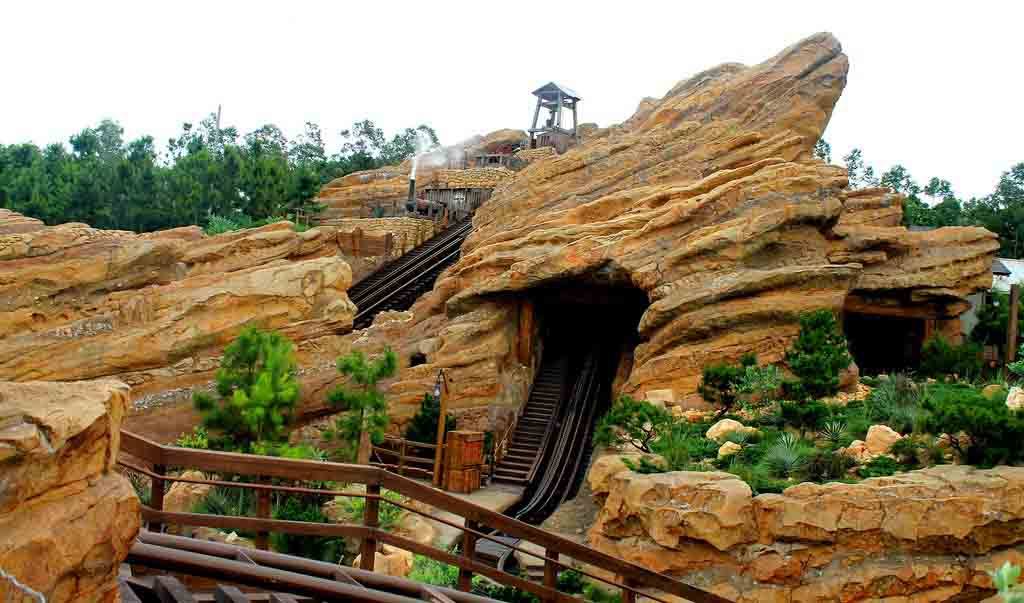 Big Grizzly Mountain Runaway Mine Cars is an outdoor roller coaster that's sort of a hybrid between the Animal Kingdom's Expedition Everest and the Big Thunder Mountain Railroad. Riders are thrown backward when least unexpected, and a stunning destructive family of animatronic bears constantly get in the way of your ride. Take advantage of the ride's impressive mood lighting at nights, and sign up for multiple rides on this thrilling roller coaster. The Big Grizzly Mountain Runaway Mine Cars is one of the best Hong Kong Disneyland attractions.
Conclusion
Hong Kong Disneyland may not offer the same level of high-tech attractions as Tokyo's Disneyland. However, even on very busy days, you won't need to stand in long lines just to obtain tickets to Hong Kong Disneyland. You can easily enjoy all the rides on weekdays or weekends with your family. Hong Kong Disneyland is very popular with tourists to Hong Kong, especially if they have kids traveling with them.