What's a natural swimming pool? It's like this – a natural swimming pool is a body of water, all blue and sparkling in the sun, wrought entirely by nature, waiting for brave humans to jump in for a swim. Such pools could be deadly dangerous, deep as the ocean or black as coal at its depths, but as long as one is able to go for a swim in it, it's good to go. We're therefore lucky that our wonderful world is strewn with not one, not two but thousands of beyond-beautiful, gloriously blue and green, absolutely irresistible natural swimming pools that are quite safe. So let's dive in and check the waters out!
1. Devil's Pool, Victoria Falls, Zambia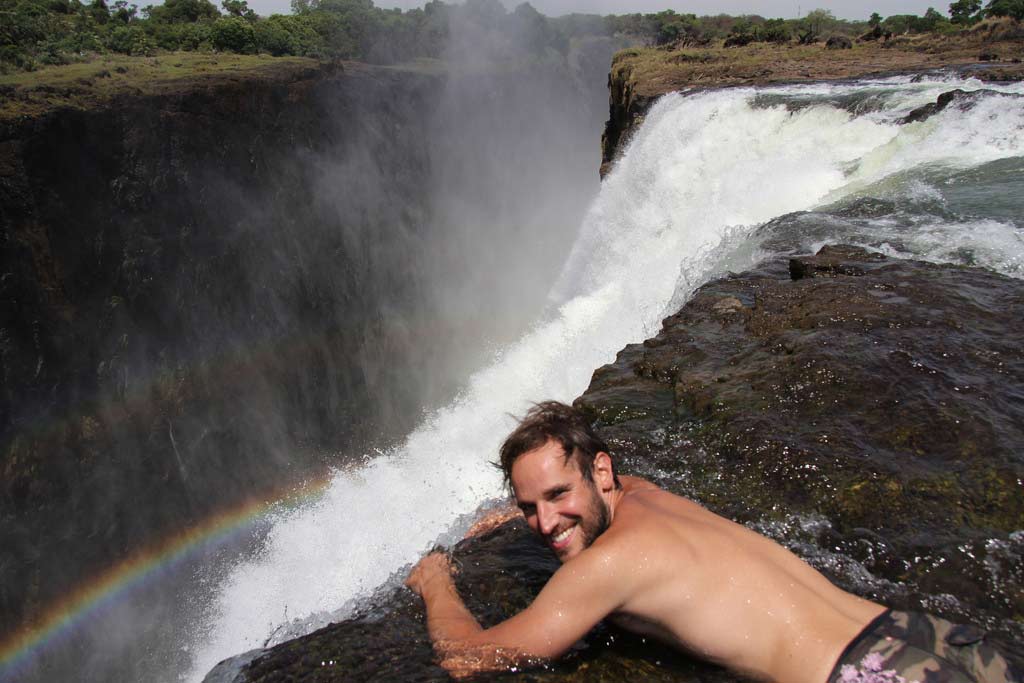 Victoria Falls is the world's largest waterfall, but right at the top, just a few feet away from the gushing, dangerous waterfall is a swimming hole. It's one of the most natural pools in the world, but it's not called Devil's Pool for nothing! If you're brave enough to jump into this pool despite the danger, you're something else.
2. Barton Springs Pool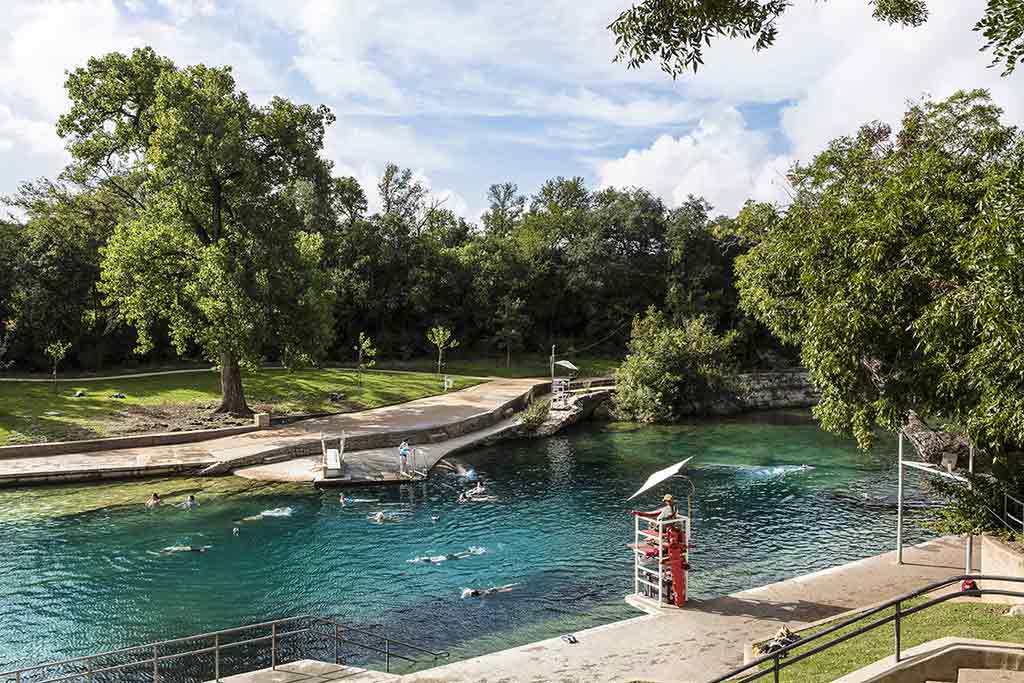 The Barton Springs Pool in Texas is a three acres large, 18-foot deep pool. It's one of the most spectacular natural swimming pools in the world, filled from freshwater underground springs which the Tonkawa Native American tribe used at one time in purification rituals.
3. Dudu Blue Lagoon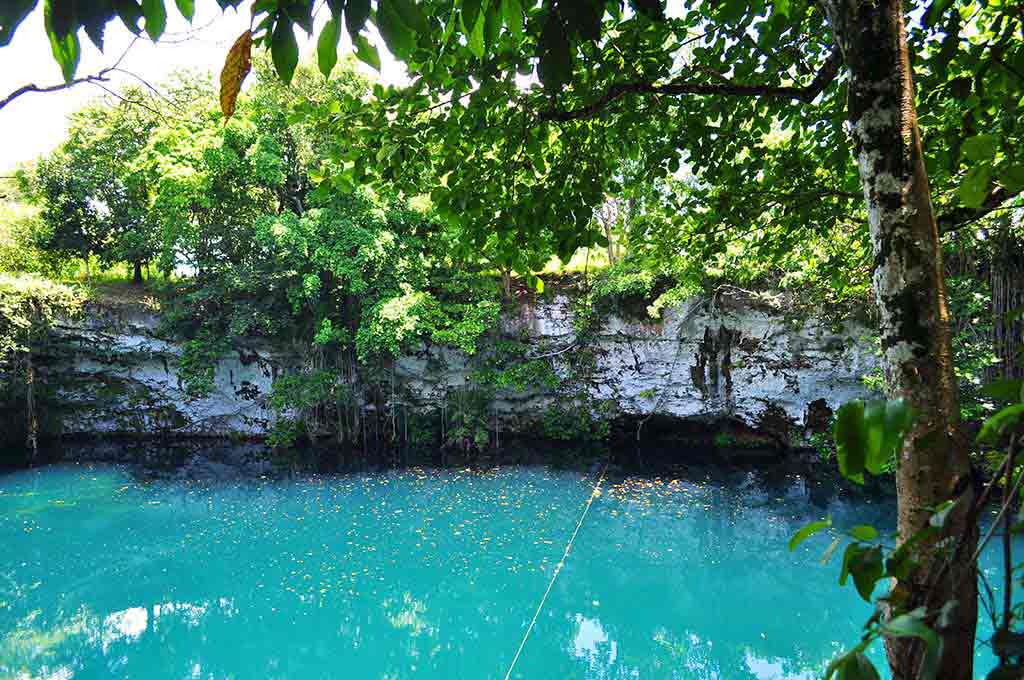 This secluded, mysterious 100-foot deep freshwater pool is a beautiful cobalt blue in color. Located near the town of Cabrera in the Dominican Republic, the lagoon is famous for its deep underwater caves that are filled with exotic marine life. The pool is a favorite destination for scuba divers.
4. Little River Canyon, Alabama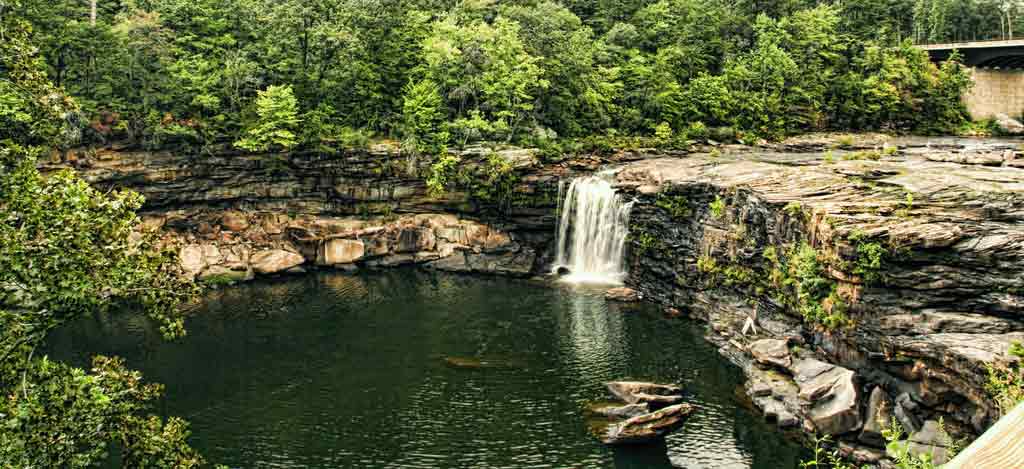 Little River Canyon is the deepest canyon east of the Mississippi River. The water plunges into the canyon, flowing for 12 miles, settling into a series of beautiful swimming holes bordered by the canyon's lovely red sandstone. These pools are a favorite haunt of merrymakers in the summer.
5. Giola, Thassos, Greece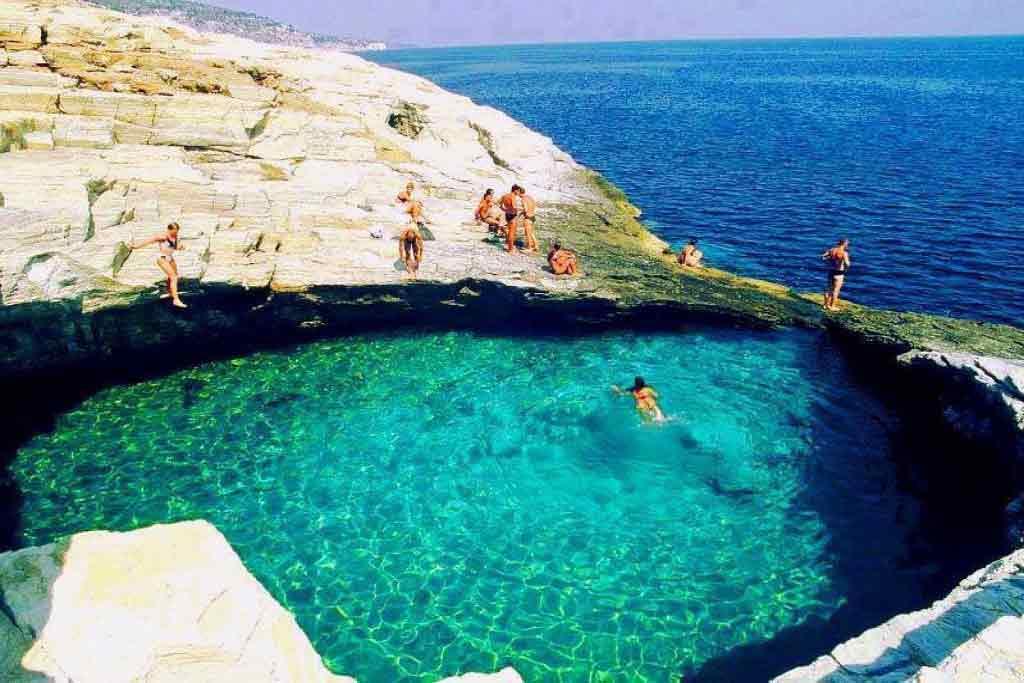 Giola is a natural swimming hole that looks like a piece of blue glass wedged into place amidst huge rocks. It's a picturesque pool that's reflects the blue Greek sky perfectly. It's the perfect picnic spot and a whole lot of swimming while you're at it.
6. Ik Kil, Cenote, Mexico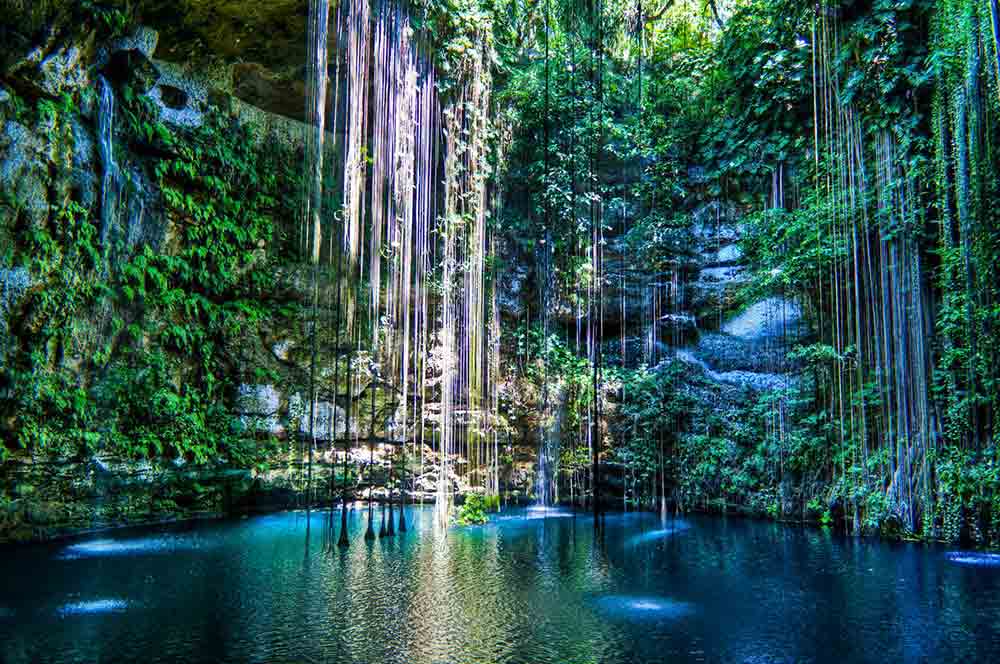 This perfectly round little natural swimming pool is called the 'Sacred Blue Cenote'. A cenote, coincidentally, is a natural underwater reservoir. This round pool is surrounded by wonderful greenery, rocks and waterfalls. It is 196 feet wide and 130 feet deep.
7. Havasu Falls, Supai, Arizona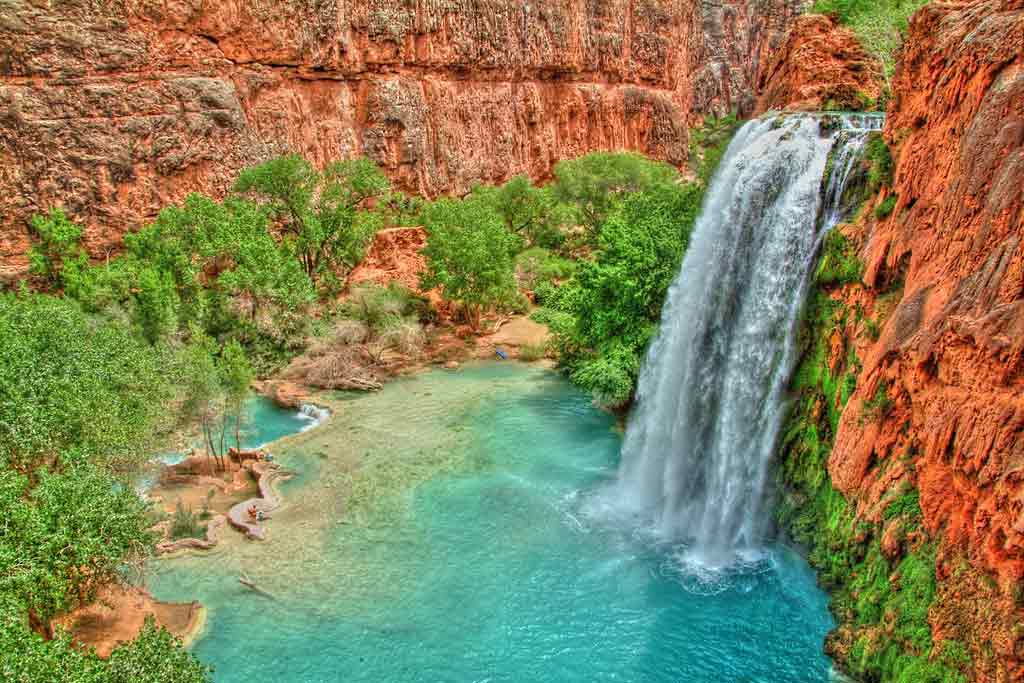 This pool is the perfect oasis in the hot Arizona desert, located on the Havasupai Indian Reservation south of the Grand Canyon National Park. You can get here after a ten-mile hike or a helicopter ride; it's left to you. Once you get to Havasu Falls, though, be sure to enjoy a great dip in the warm waters.
8. Fairy Pools, Scotland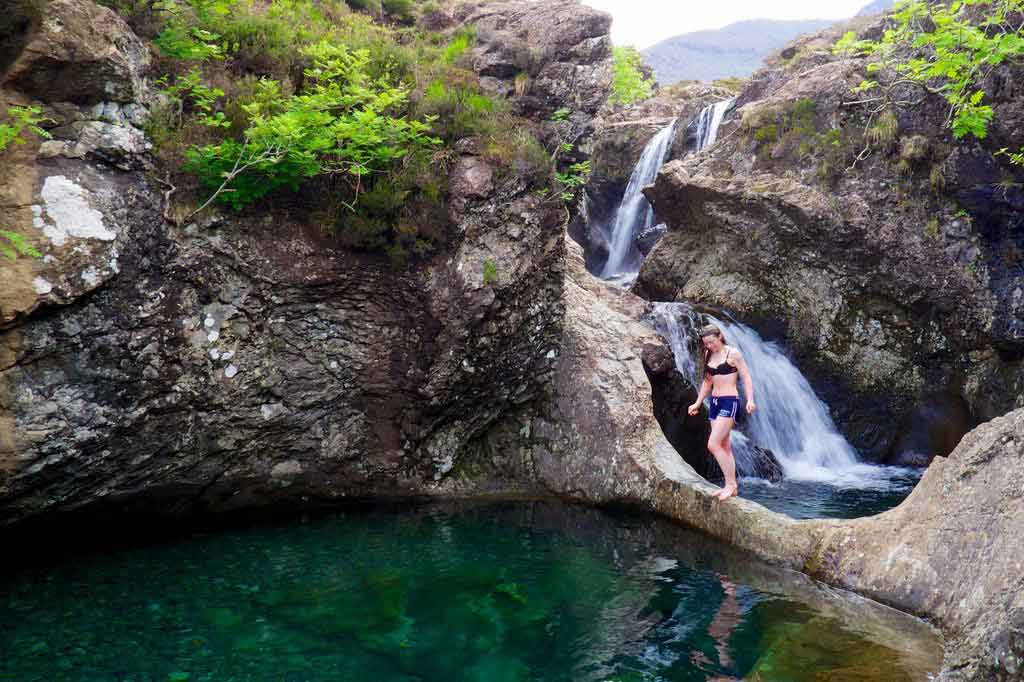 Fairy pools is an enchanting set of splash-pools and gullies in the Cuillin Hills, in the waterfalls of Allt Coir a' Mhadaith, Coire na Creiche, Glenbrittle. An afternoon's trek will get you there, and then you'll understand why they're called fairy pools. Only fairies could have made them, they're that lovely.
9. Tat Kuang Si Waterfall, Luang Prabang, Laos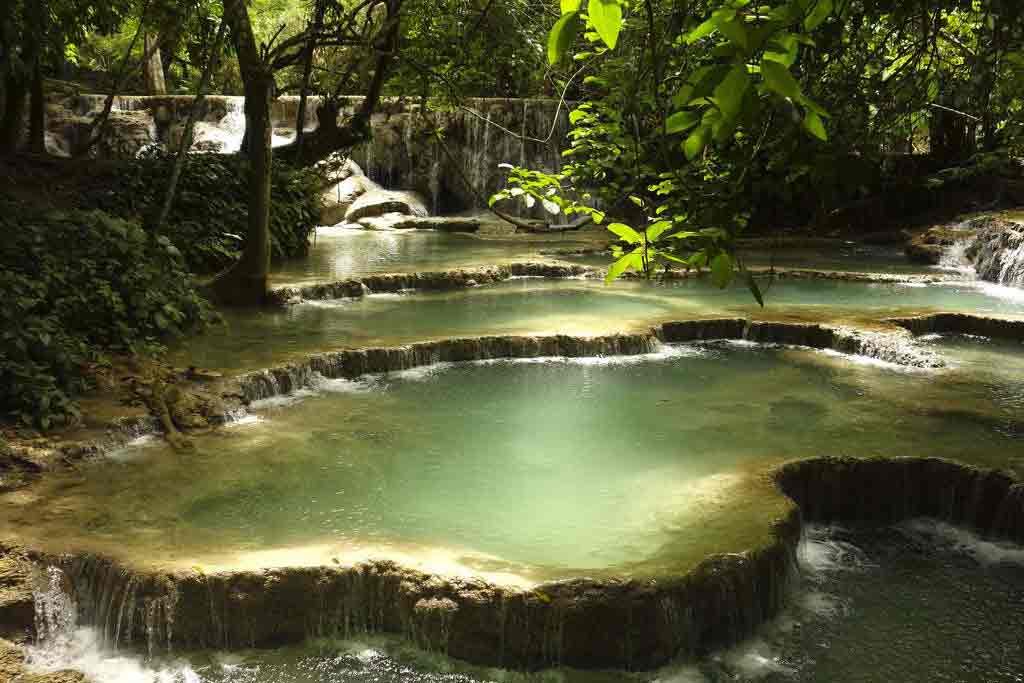 The Tat Kuang Si Waterfall falls in lovely tiers and in between those tiers are lovely little blue-green pools that beg you to take a dip in them. The Tat Kuant Si Waterfall is located in a national park along the Mekong River.
10. Sliding Rock, Brevard, North Carolina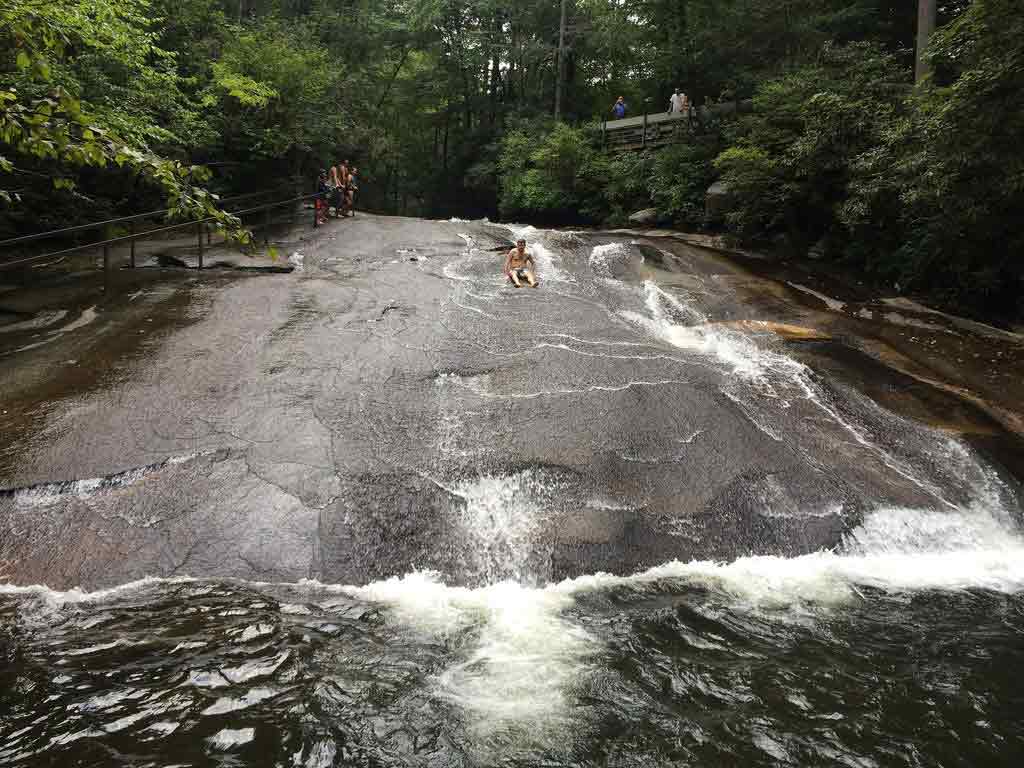 On Sliding rock you'll find one of the loveliest and most unique natural mountain waterfalls. People love to slide down the 60-foot mountain slider and splash into the eight-foot deep natural pool at the end of it. Then they climb back up again and slide down for another go.
11. Fingal's Cave, Staffa, Scotland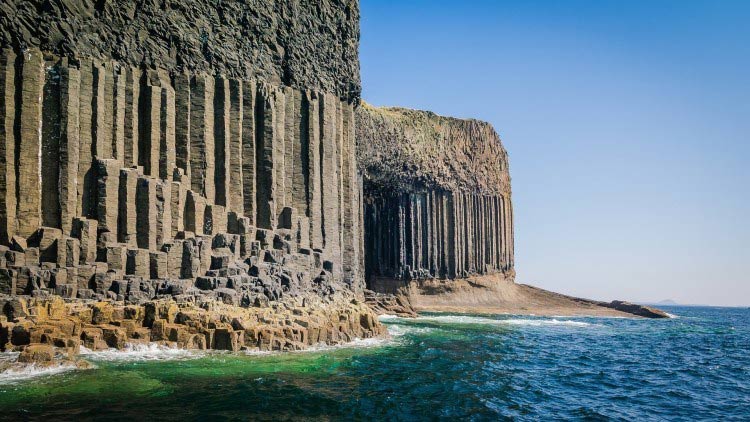 On the island in the Inner Hebrides (western archipelago) of Scotland is a lovely sea cave, which is naturally acoustic in nature. The lovely cave with its cathedral-like arched roof is home to one of the loveliest little natural swimming holes you've ever seen.
12. The Great Blue Hole, Belize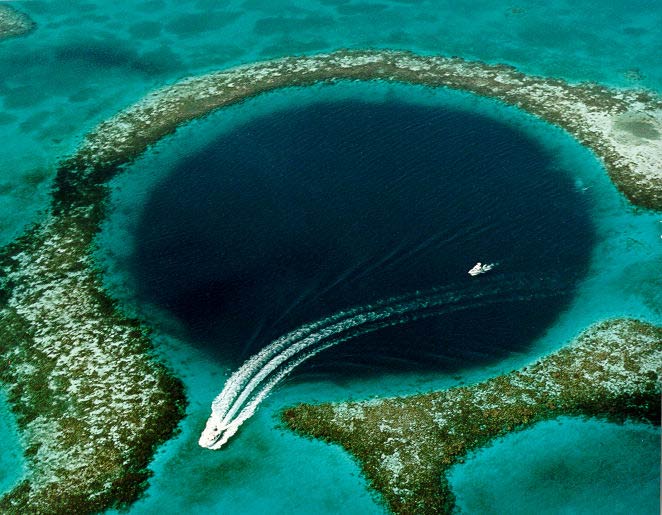 The Great Blue Hole is an underwater sinkhole right in the Belize Barrier Reef. Various species of fish and other exotic marine life call this pool home. The pool is encircled by an island of coral, which highlights the rich blue color of 1000 feet wide and 400 feet deep pool.
13.The Blue Grotto, Capri, Italy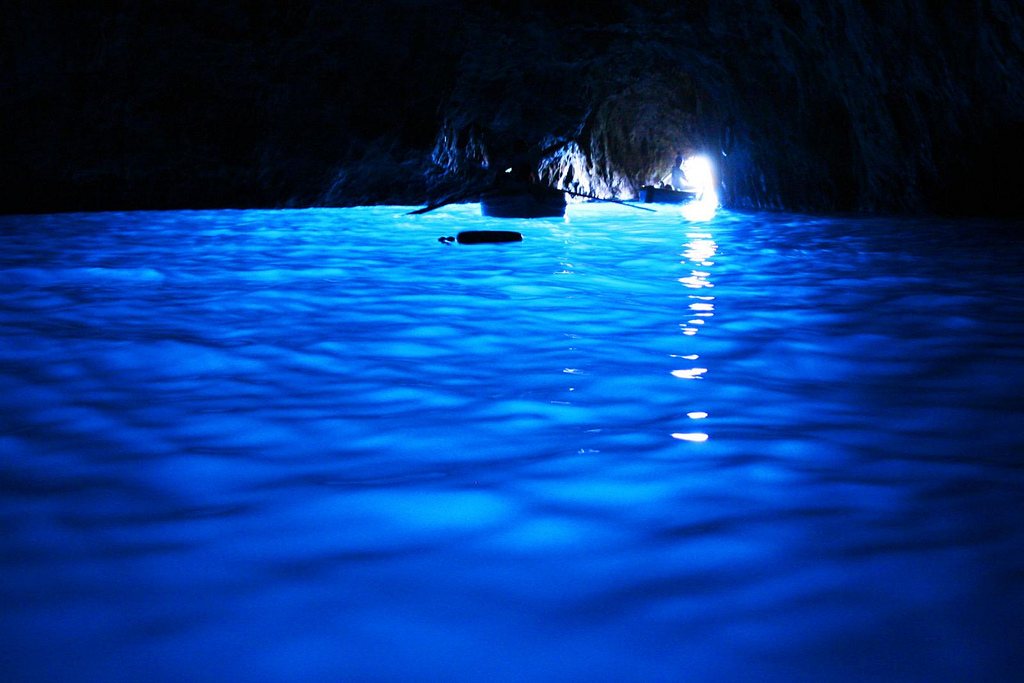 The Dead Sea is one of the world's saltiest water bodies; you cannot swim in it, you can only float. The Blue Grotto is Dead Sea water, trapped in a dark grotto. Tourists throng this pool for its healing quality and beauty benefits. The grotto pool is a lovely milky blue-green color, which adds to its appeal.
14.Lake Hillier, Western Australia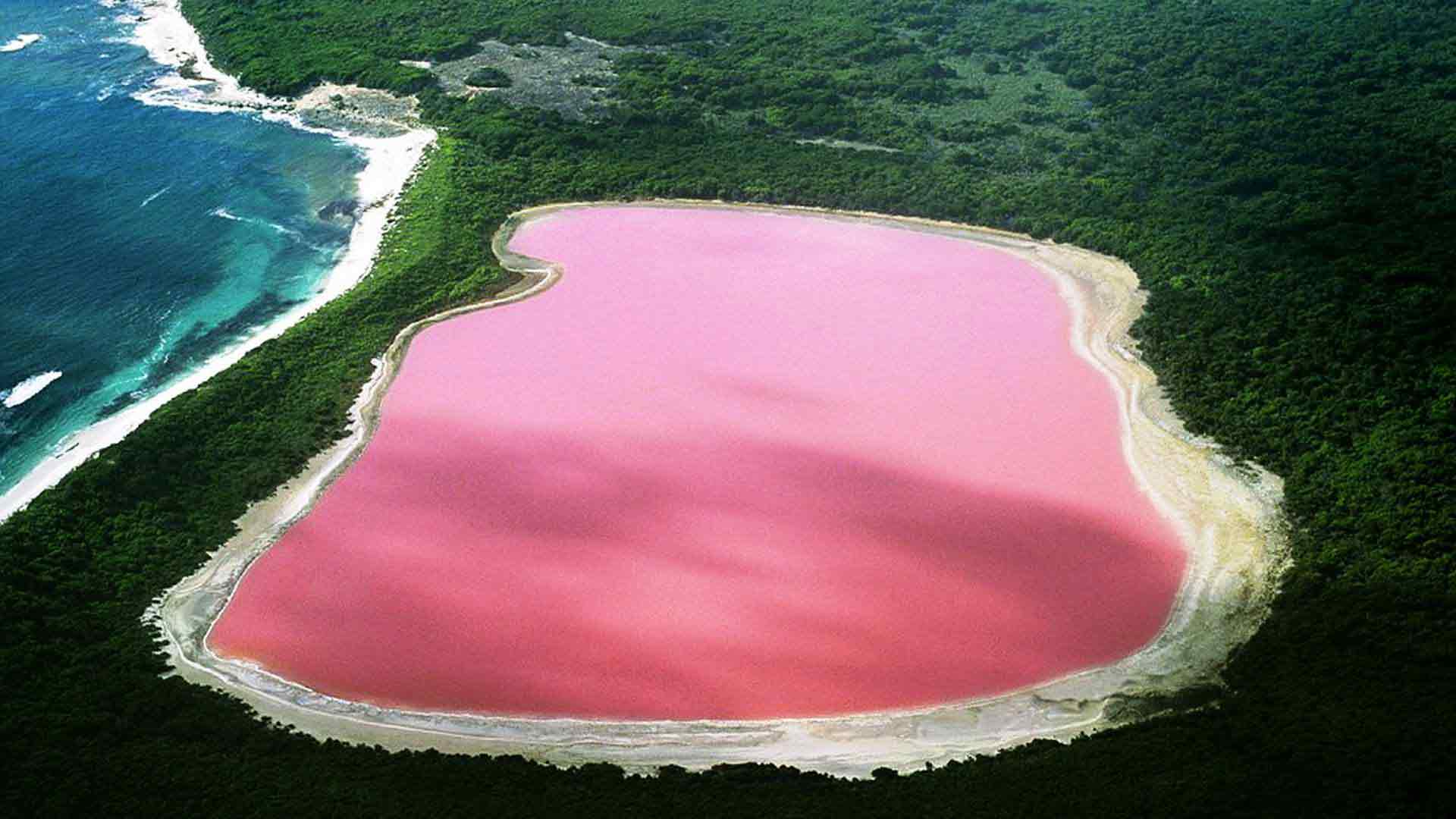 Lake Hillier is known for its incredible pink color; the color is similar to the thing you take for your tummy, Pepto-Bismol! It's a saline lake off the south coast of Western Australia, and the pink color comes from a type of microalgae found in sea salt fields.
15.Crater Lake, Oregon

Crater Lake is a favorite tourist spot, for its amazing blue waters. The round crater was formed by the collapse of the Mount Mazama volcano more than 7700 years ago. When it rains or snows, the lake is filled, and during summer, the lake dries out a bit. There are two islands in the lake too!
16.To Sua Ocean Trench, Lotofaga, Samoa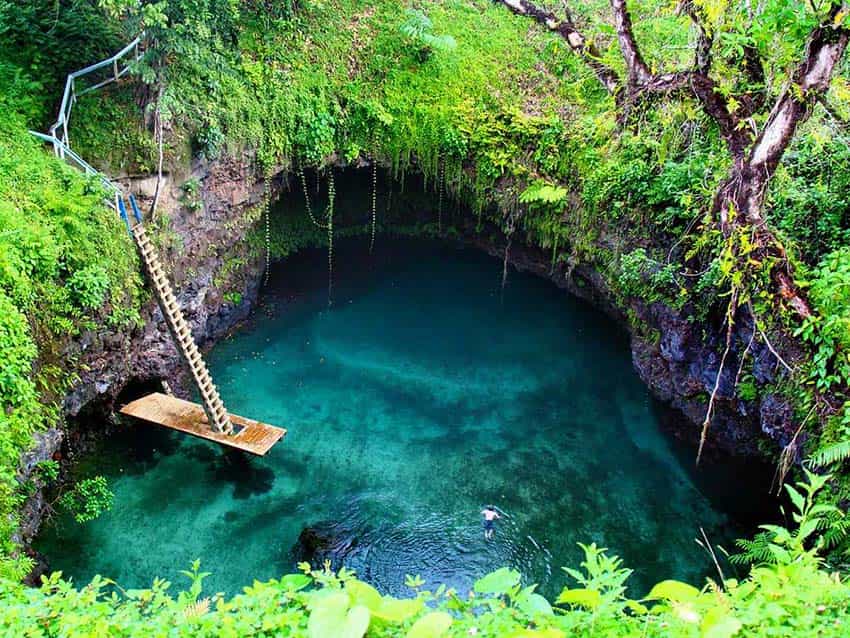 This lake was formed by a huge basaltic shield volcano. Called To Sua Ocean Trench, it is an all-natural swimming hole complete with a nature-made ladder and a dock! Located in Samoa's Lotofaga Village on Upola Island, the pool is populated with fish, crabs and other marine life.
Conclusion
Make it one of your life's goals to visit a few of these natural swimming holes. You'll marvel at nature's hand in crafting these incredible bodies of water amidst volcanoes, canyons and grottoes! Some of them are to be seen to be believed!