One of the prime reasons that draw tourists, especially shopping enthusiasts, from across the world to Dubai is its one-of-a-kind mega shopping festival. Organized by the Dubai Events and Promotions Establishments (DEPE) – Dubai Shopping Festival, or the DSF as it is fondly referred to, is a one month long event that features the city's festal spirit, with its unique cultural and unlimited entertainment extravaganza. Nevertheless, Dubai's iconic shopping event is more than just grabbing your favorite items. Check out top 10 unknown facts of Dubai Shopping Festival that you might not be aware of.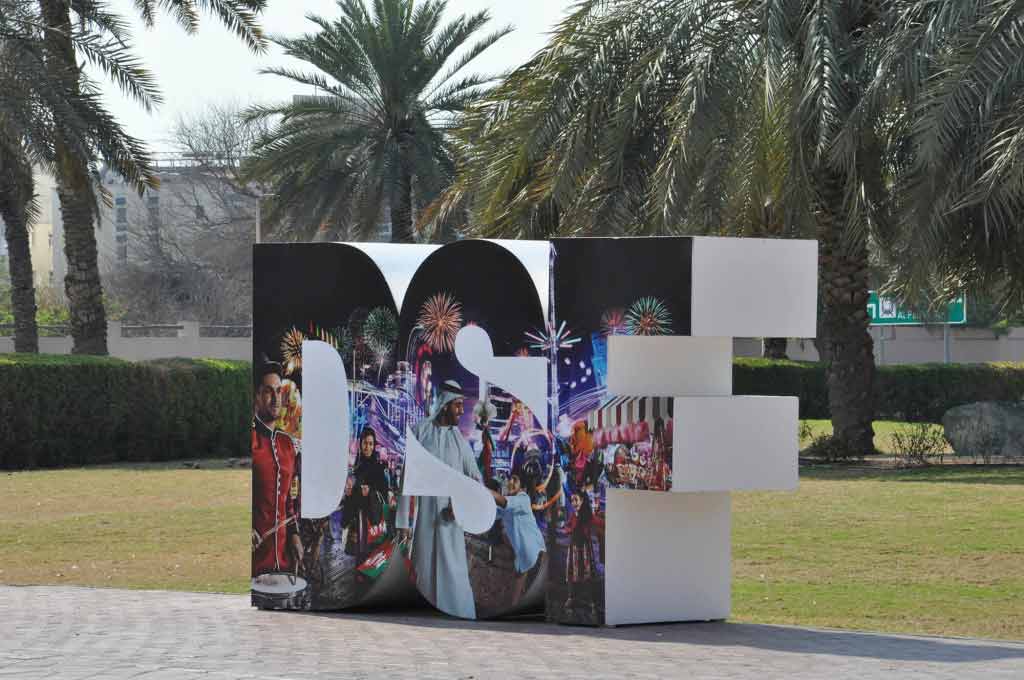 1. A Distinctive Shopping Event
Started in 1996 as a trade event to strengthen Dubai's retail trade scenario, the DSF – over the years – has grown into the longest running entertainment and shopping event in the world. This one-month long event that falls during the first half of the year in January or February now attracts more than three million tourists per year to Dubai.
2. A Sight to Behold
The event kicks off with a spectacular show that depicts Dubai's rich culture and heritage. Another ceremonial segment of DSF is the stunning sound and light show, along with fireworks that illume the night sky elongating from Dubai Creek and Business Bay up to the Shindagha area.
3. Incredible Discount & Offers
More than 70 participating malls and retail outlets that feature international brands will offer tremendous discount ranging from 50% to 75% during DSF. Obviously, this will help you to take back home your favorite items at best ever price.
4. Duty Free Shopping
Duty free shopping is one of the major aspects that make Dubai a highly favored shopping destination globally.
5. Attractive Packages
Most travel agencies offer attractive packages to promote for a hassle-free and economic shopping in Dubai. This usually covers accommodation, city tour, desert safari Dubai and dhow cruise, among many others.
6. Global Village
DSF's mainstay is perhaps the Global Village – open-air theme park that hosts more than 70 participating country in more than 35 pavilions, in addition to an array of fun rides and exciting shows by way of Chinese circus and tightrope performance.
7. Hub of Delicious Food
The restaurants and food courts serving ethnic cuisines take centrestage in Global Village as well as across the emirate. Designed to resemble old-style Emirati kitchen, the Global Village's cooking corners will serve a delectable array of local snacks and cuisines that enable tourists and shoppers to take a long lasting bit of the region's culture. In addition to ethnic specialties, the DSF also showcases culinary delights of diverse cultural background thus allowing you to savor delicacies from different parts of the world.
8. DSF is not just for shopaholics
Contrary to the belief that the DSF is just for shopping enthusiasts, it is the best time of the year to indulge in your favorite activity or experience something unique. Majority of service providers in the tourism and hospitality industry provide incredible discount and promotion during this period. Head over to Dubai Marina for a deep-sea fishing tripor go for a desert safari to enjoy dune bashing and Arabian style belly performance or dine in style in one of the traditional wooden dhows.
9. Health Check
With the Ministry of Health's campaigns and stands dotted across the Dubai's prominent malls throughout the DSF, the event is also a time for DSF shoppers and visitors to monitor their health conditions and gain significant knowledge to detect as well as prevent the onset of such health conditions as diabetes, blood pressure and obesity. Free health check-up is provided to create awareness on the symptoms and remedial measures to inhibit potential health risks.
10. Heritage Activities
To help visitors to experience the rich heritage of the region, Dubai's Heritage and Diving Village organizes a variety of activities, such as horse shows, folk dances and other traditional shows.