Dubai is exciting at any time of the year, but during Halloween, something happens to this vibrant city. Suddenly this ancient domain of warrior nomads becomes child-like and fun-minded. The sheer range of Halloween parties, kiddie treats and scary costume competitions around the city is truly mind-blowing! Here's a city that really knows the meaning of the words 'original entertainment'. The city of Dubai goes all out this Halloween to entertain you and your family, so don't forget to make your way to one of the many fabulous Halloween parties this year.
1. Dubai Skatepark's Halloween Party



Kids and grownups both will enjoy dressing up in their spooky best and party at Dubai Skatepark at Kite Beach during Halloween. Head to Trick for Treats and take part in costume competitions, watch costumed skating tricks, have your fill of spooky food from the food trucks and win some mega prizes! Halloween in Dubai is going to be such fun this year!
2. Halloween Bash at Wafi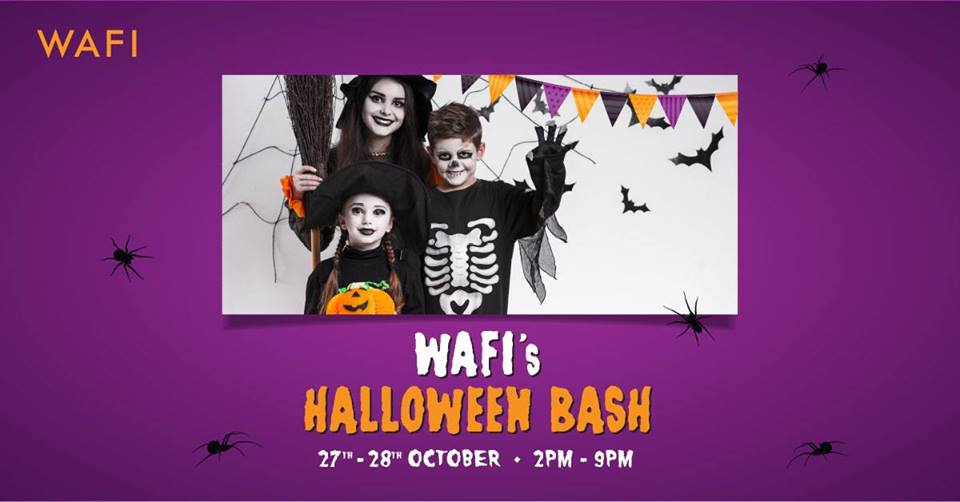 Wafi Mall is organizing costume competitions, trick or treating for kids, arts and crafts shows and some spooky face painting. If you're real good, you can one of the two cash prizes of Dh1,000 for best costume. What's more, take a selfie with one of Wafi's own spookies and post it on Instagram with #getspookyatWAFI and win Wafi vouchers and cash prizes!
3. The Monster Halloween Party at Zero Gravity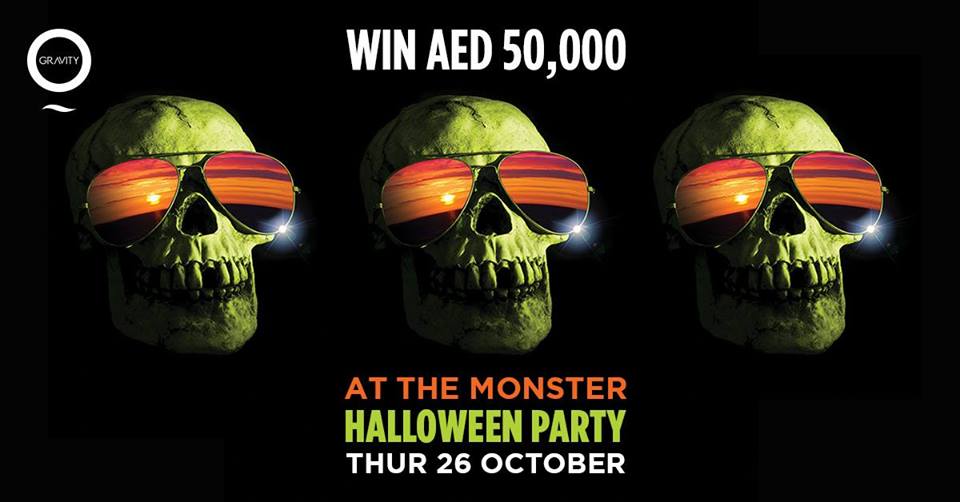 Zero Gravity will be a haunted beach on October 26th, with things going bump and scary ghoulies coming out of the walls. Don't miss your chance to win up to Dhs.50,000 worth of cash prizes for the most original scary costume! Halloween Party Dubai is just the place to be this year during October. The fun never stops!
4. Riverland Halloween



Be part of the most unforgettable Halloween event ever at Riverland® at Dubai Parks and Resorts from 27th to 31st October. Grab your family's best spooky costumes and get ready to parade the streets of Riverland along with skeletons, witches, and other ghoulies. Enjoy fabulous scary movies like Hotel Transylvania and Ghost busters at the outdoor cinema. Plenty of trick or treats, craftily-carved jack-o-lanterns and tons of scares! Get ready for Halloween Dubai 2017 today!
5. Flip the Lights Chills!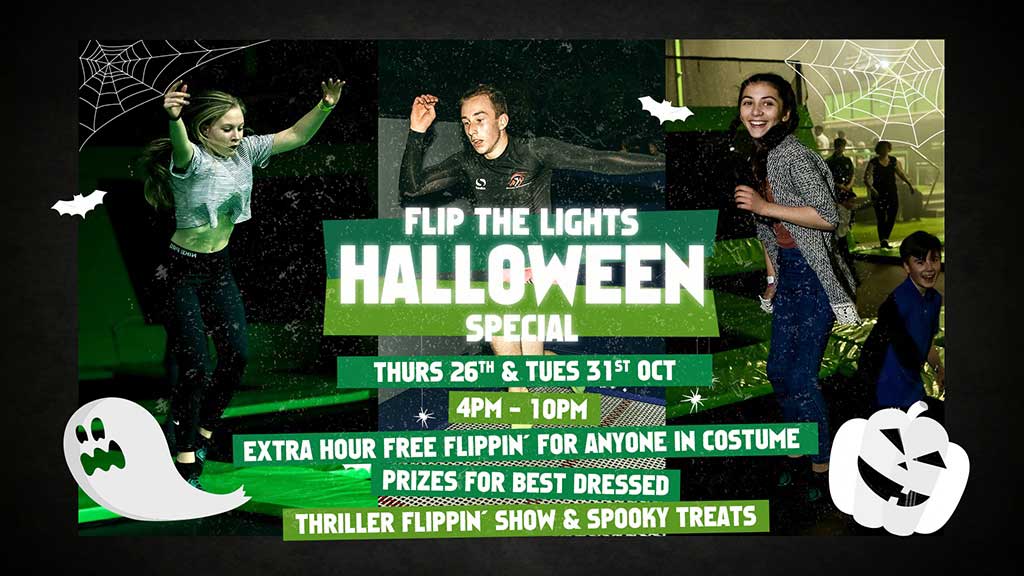 Flip Out Dubai, the UAE's biggest trampoline park is transforming its trampolines into a haunted nightmare. Spiders and ghosts will roam free on the 200 interconnected trampolines which will be draped with creepy gore and hung with jack-o-lanterns. Spooky light effects, a Flippin Show Thriller Special, creepy music, best-costume competition and much more awaits those who dare.
6. Legoland's Cobweb Castle



More from Dubai Parks and Resorts; Legoland's castle has been taken over by giant spiders and ghosts and ghoulies this year while carved pumpkins leer from every corner. The Scare School on the Cobweb Castle stage is all ready to teach kids just how to scare their elders. The largest and fastest roller coaster, The Dragon is all set to spook up the whole of Halloween for kids.
7. Murder Mystery Night At Ruth's Chris Steak House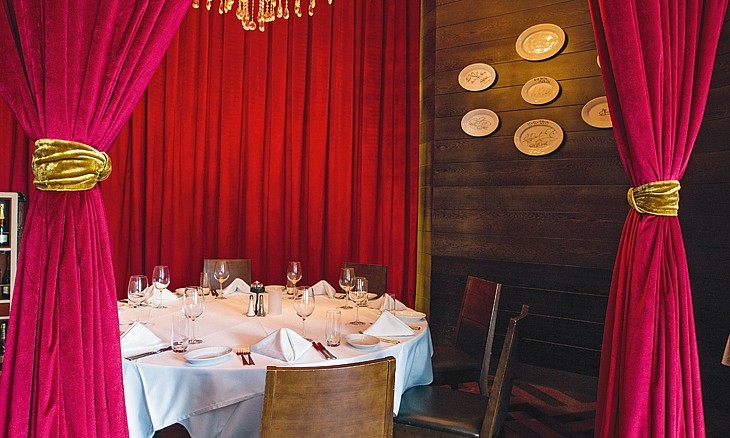 All are invited, so long as they're dressed in 1960s garb and solve a murder mystery over four fabulously-spooky courses. Each table will be allocated characters and clues and the management won't help in any way. Discover the felon amidst all the super-creepy special effects around you!
8. Horrors At Lucky Voice Dubai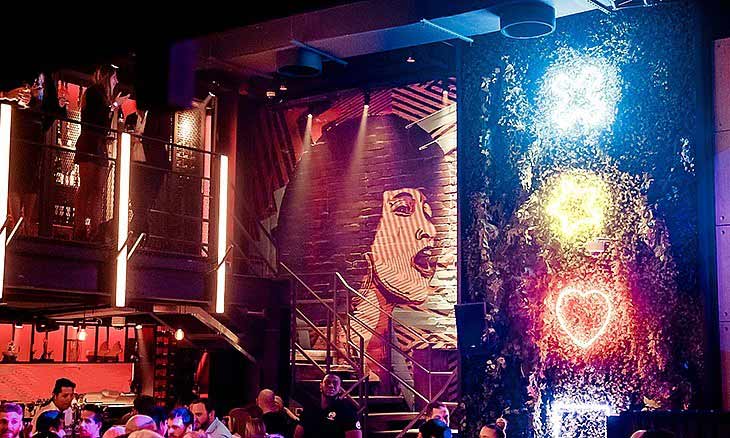 Scared of your own voice? Join some of the scariest Hollywood movie characters at the Lucky Voice karaoke bar. How about Pennywise from IT, Samara from The Ring, Leatherface from The Texas Chainsaw Massacre and Annabelle, the evil Raggedy Ann doll? Do up your most ghoulish look with the bar's help and join the evil grave break dance to Michael Jackson's Thriller at midnight.
9. Tribeca Chainsaw Massacre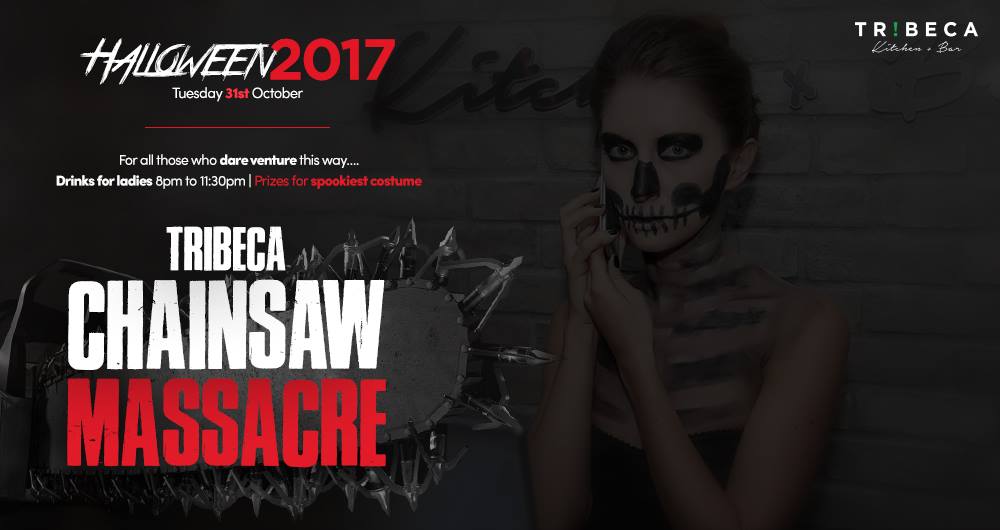 The whole of Tribeca will be transformed into a spooky dungeon full of spiders, yucky gore, ghosts, skeletons and more amidst crazy music and dancing. Free drinks for ladies and prizes for the scariest costume.
10. Blue Marlin's Burning Beach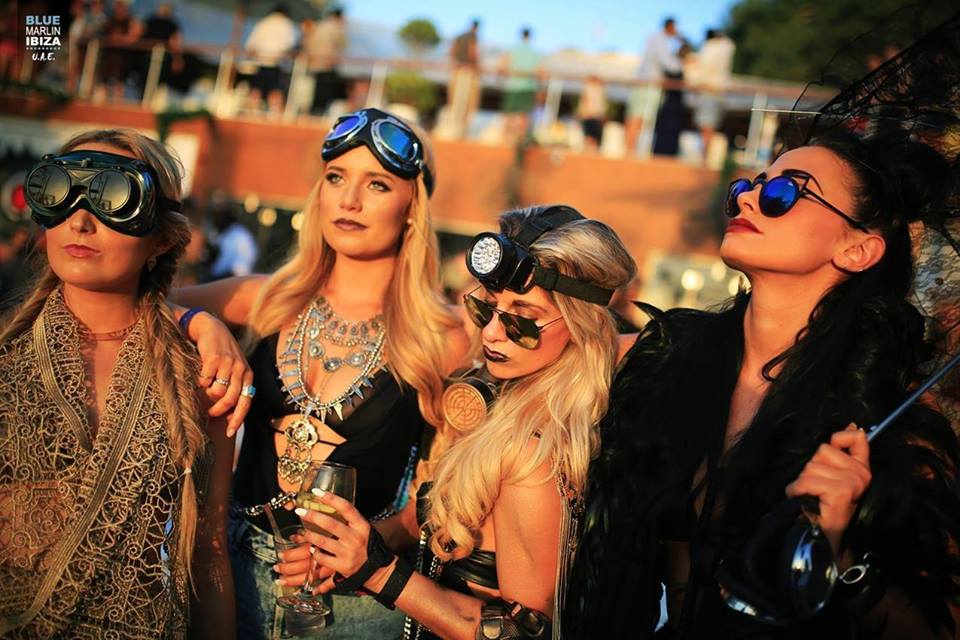 The whole beach is going to be transformed into a scene from the desert festival Burning Man. Enjoy the fun fest all day at the beach and pull on your scariest costume at night. Top DJ entertainment, spooky atmosphere and some awful Halloween scares are planned.
11. Cirque le Soir's Mental Hospital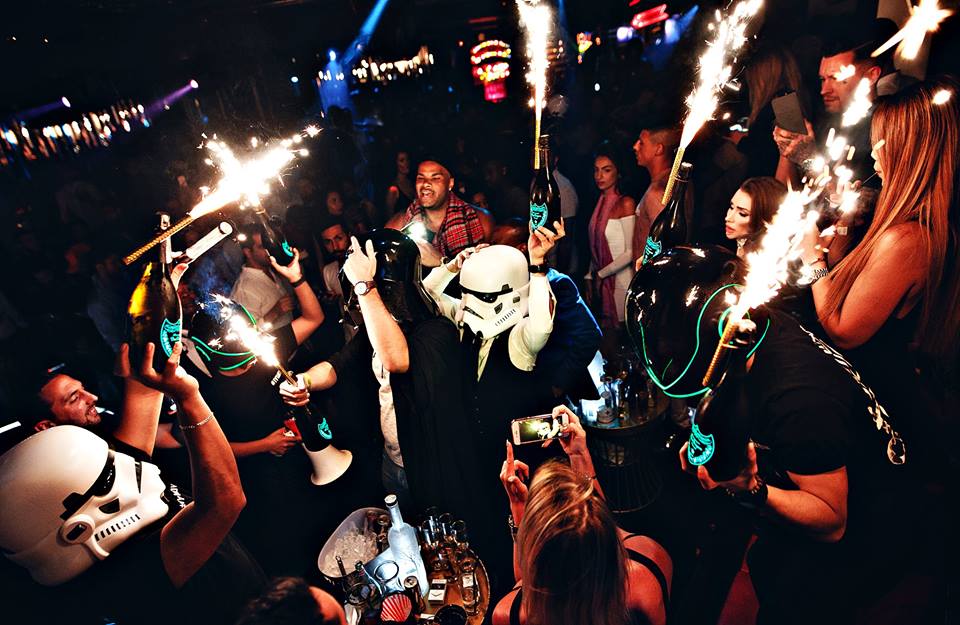 What could be scarier than a derelict mental hospital populated by the ghosts of the abused patients? At Cirque le Soir from October 30 to November 3, prepare to be surrounded by as much insanity as you can take with crazy doctors and patients dripping gore.
12. Spooky Evening Balloon Ride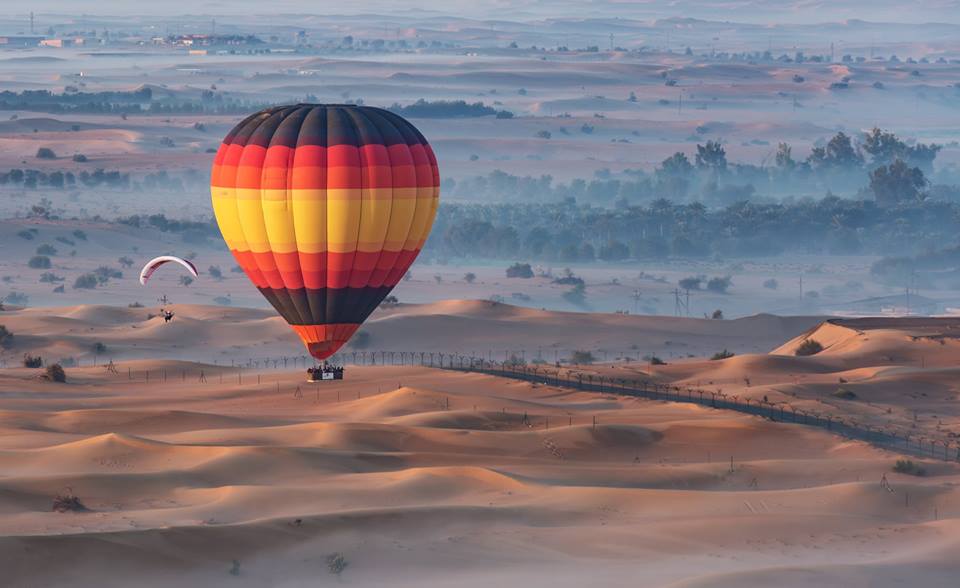 Want a birds' eye view of a brilliantly-lit Dubai on Halloween Night? What better way to do it than on a balloon ride, with scary lit pumpkins all around and spooky gore hanging from the basket's railings? Dress up in your scariest best and howl and scream when you're up high.
13. Halloween Dhow Cruise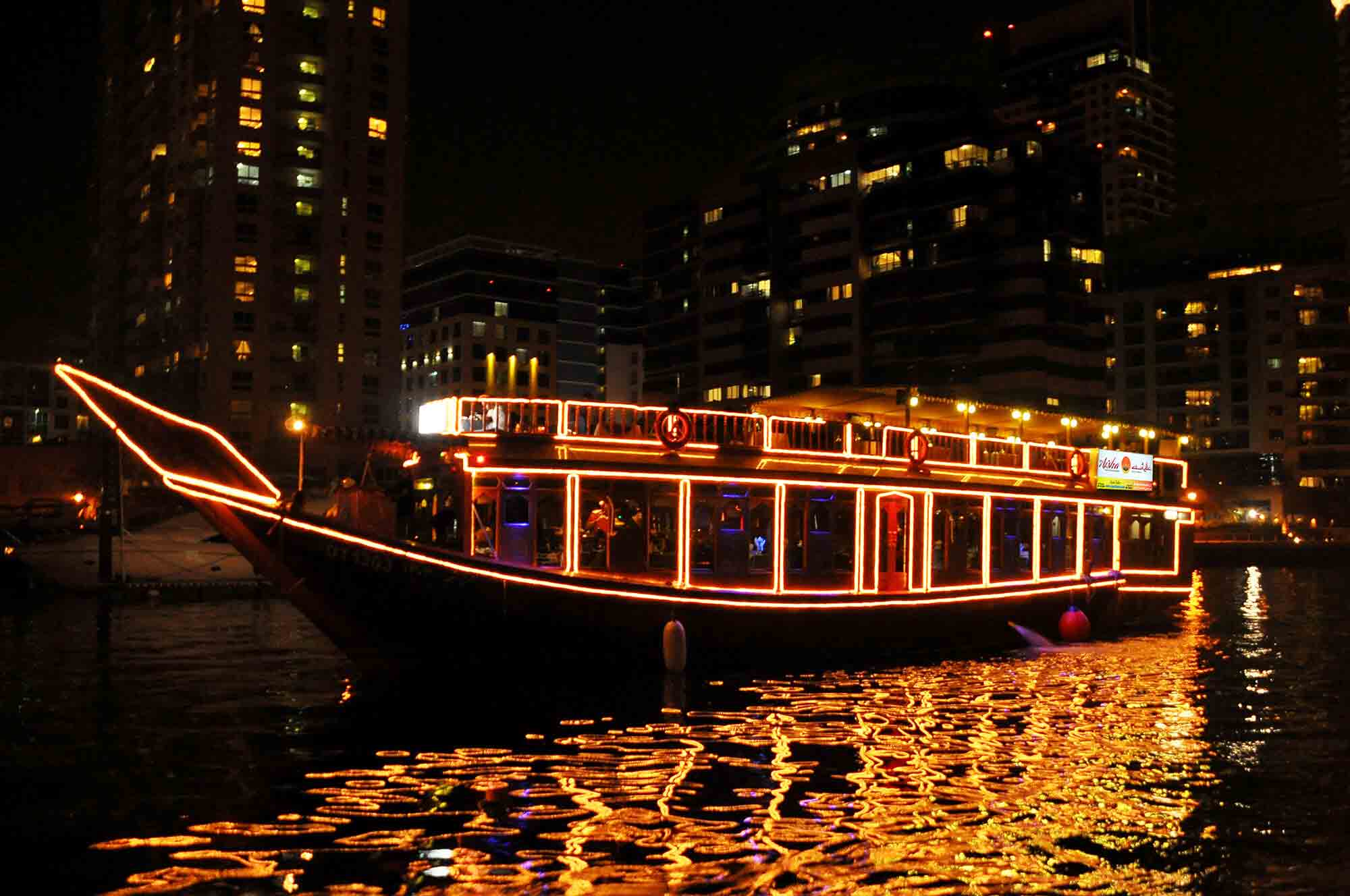 Enjoy a special Halloween cruise around Dubai's coastline and along the Dubai creek in beautifully-decorated dhows. Dress up in your favorite scary rags and enjoy scintillating onboard entertainment as you watch the city lights pass by.
14. Cavalli Vudu Ladies Night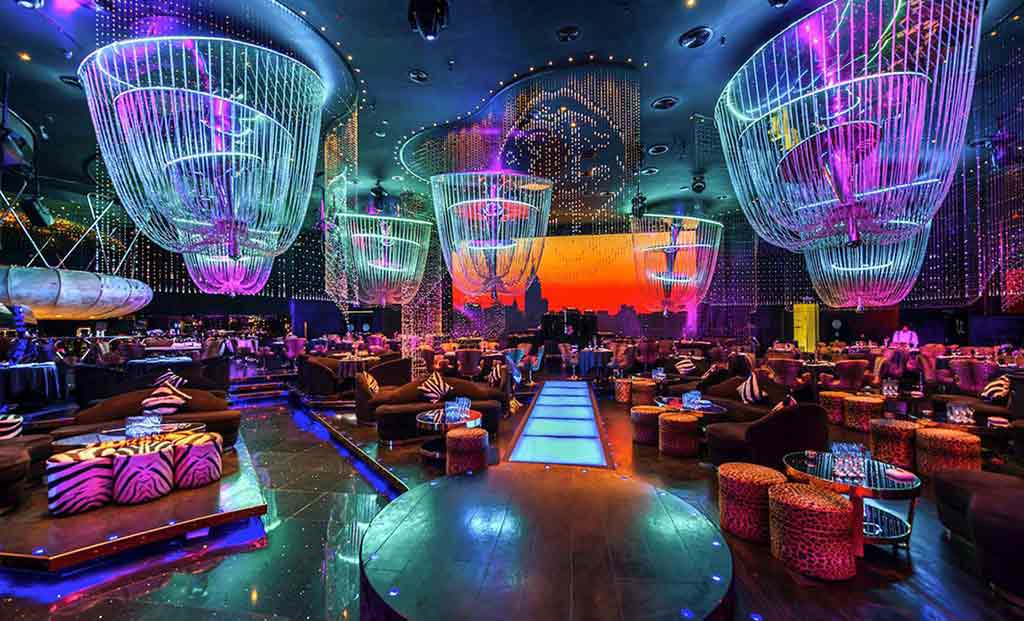 It's spook Ladies Night at Cavalli and creepy clowns and fake bodies are hanging from the ceiling. Enjoy the special ghoulish Halloween brunch with unlimited starters and desserts. Free entry for women, and scariest costume wins an unnamable prize.
15. Billionaires Mansion's Candyland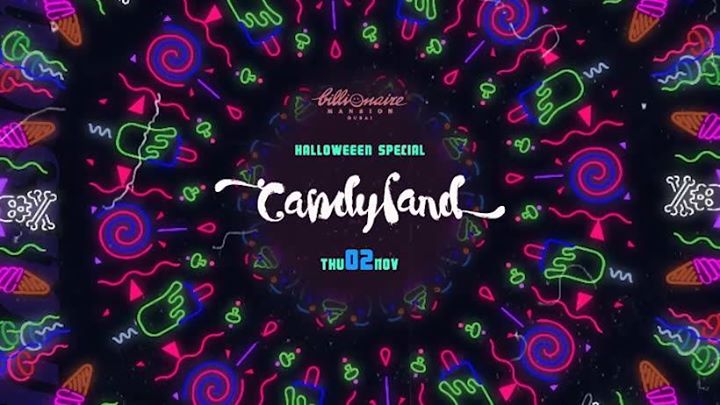 Combine the candy-freak Willy Wonka and Halloween and what do you get? Choco-nightmare Candyland at Taj Hotel with scary candy girls, giant donuts no one can eat, candied treats in the shape of eels, yucky caterpillars and cockroaches. Win vouchers and prizes for scariest costume.
16. Learn To Carve Scary Pumpkin Lanterns At Mazina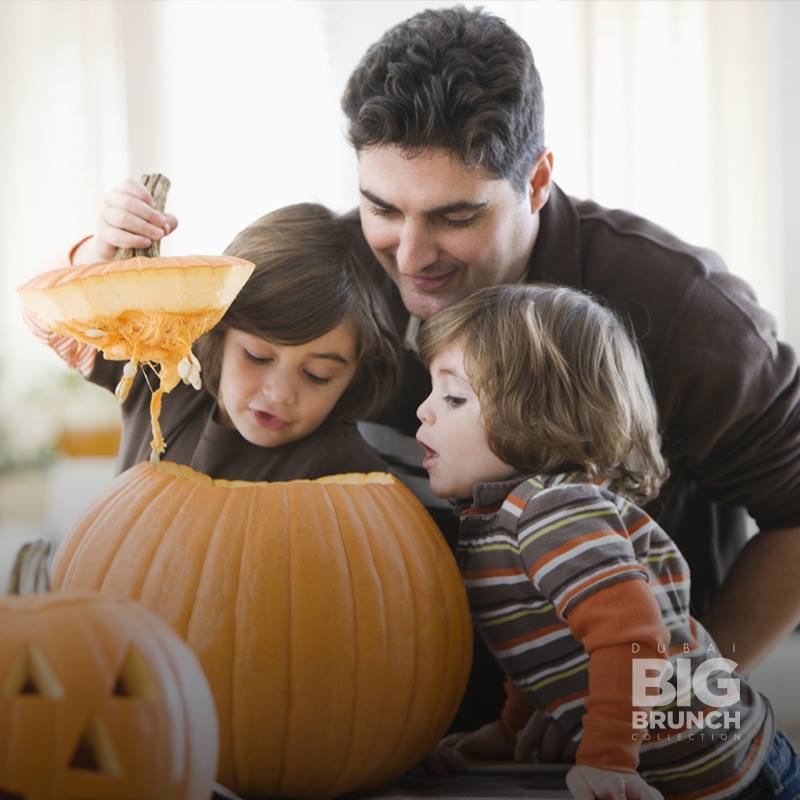 Head to Mazina at the Dubai Marina this Halloween for a kid-friendly brunch, pumpkin carving lessons, live magician, a bouncy castle, Wii-stations, face-painting, ultra-spooky décor and more. Best scary costume wins equally scary prize.
Conclusion
It's time to get your spooky costumes out of the attic and dust them off. Well, don't dust them off completely – leave some cobwebs for originality. It doesn't matter what you dress as – insane hatchet-wielding doctor or witch-on-steroids or the scariest ghost ever! Bring out the child in you and carve some spooky-looking jack-o-lanterns and scare the hell out of everyone in Dubai!