A city of breathtaking Arabian charm coupled with distinctively modern comforts, Dubai is a kind of destination that leaves behind an everlasting imprint in your heart, even if you've spent only a few hours to a day or two here. The emirate is throughout packed with loads of surprises, with lots to do, experience, see, and buy. Not to mention, the nightlife is likely to be the most memorable segment of any Dubai vacation, irrespective of whether you wish to party hard, sightsee, go for shopping, enjoy local cuisines in one of the alfresco dining establishments, or simply head out to a haven of tranquility. Here are a few ideas on how to spend your nightlife in Dubai.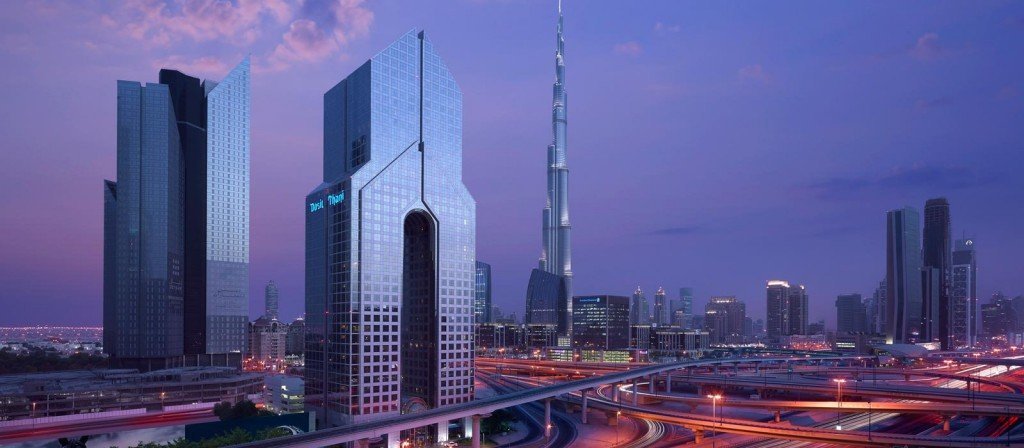 Nightclubs
Yes, this is true! There are lot many nightclubs, bars, pubs, and lounges in Dubai, and some of the high-end choices are Nasimi Beach – Atlantis The Palm, Zero Gravity (JBR), At.Mosphere (Downtown Dubai), 360° – Jumeirah Beach Hotel, Buddha Bar – Grosvenor House, Prive Armani Hotel Dubai, and 40 Kong – The H Dubai. Housed within the upscale hotels and resorts, each of them is elegant as well as refined and makes a perfect meeting spot or a vibrant hangout, especially for night birds in the evenings.
Dinner Dhow Cruise
Want to be away from the intoxicating ambience and crowd? A dinner dhow cruise will be just right for you. Since ancient times, the sea has played a vital role in channelizing the lifestyle of the emirate. One of the best ways to feel the pulsating thump of Dubai is to take a two-hour evening dhow cruise along the arterial Dubai Creek or stunningly classy Dubai Marina. Cruising in a dhow that takes after a traditional Arabian sailing vessel not only feasts your appetite with a sumptuous array of cuisines, but leave you spellbound with exquisite views.
Overnight Desert Safari
This is highly recommended for honeymooners, culture buffs, or anyone looking to try out something exceptional during their trip to Dubai. As the orange ball in the sky goes down, a night out in Dubai doesn't get much more striking than a quixotic overnight desert safari. From dune bash, henna tattooing, camel ride, taste-bud pleasing BBQ specialties, and belly dance to sleeping under the Arabian stars and morning breakfast, each of the inclusions in an overnight desert safari is sure to fascinate even the most cynical of guests.
Visit Traditional Bazaars
A relaxed, pleasant stroll along one of the many souks or traditional markets in Dubai enables you to while away the evening, besides providing opportunity to experience the authentic vivacity and effervescence of Emiratis. Take in the heady aroma of spices, savor succulent dates, and pick a mind blowing relic or souvenir to memorialize your Dubai visit, as you wander through these souks. Must-see souks in Dubai include Deira Gold Souk, Carpet Souk, Textile Souk, and Spice Souk.
Enjoy Splendid Shopping
The shopping malls in Dubai are a spectacular embodiment of Emirati's opulent lifestyle. Aside from shopping, these malls have become a popular hangout place where you can catch up with your friends, sip a cup of coffee, indulge in several exciting pursuits, and even enjoy finest dining. For an unparalleled experience, be sure to visit malls, such as Dubai Mall, Dubai Festival City, Ibn Battuta Mall, Lamcy Plaza, Mall of the Emirates, Dubai Marina Mall, and Deira City Centre.