They say no trip to Thailand is complete without attending the full moon party, especially the one that happens at Koh Phangan. But why is that so? What is so sensational about the Koh Phangan full moon night that makes it a must attend event? What happens there and why should you know all about it if you're planning to take a trip to Thailand anytime soon? Read on.
What is a full moon party
One of the best full moon nights every month is witnessed in Koh Phangan part of the country. The concept of full moon party in Thailand emerged when a group of tourists realized that a night as beautiful as the full moon in Koh Phangan should be celebrated and they gathered together to celebrate the night. Since then the Koh Phangan full moon party Thailand has been a rage attended every month by over 20000 tourists from all over the world.
While no one appears to be sure about it, legends say that it was between 1986 to 1988 that the concept of partying in Thailand on a full moon night started. What initiated as a small house party at the beautiful beach of Koh Phangan where the full moon looks the most beautiful, it is today the most awaited parties of Thailand every month. Back then a small group of tourists celebrated it with guitar, music, beer and possibly some weed, today, the scale is grander than ever and the party is no less than a rage.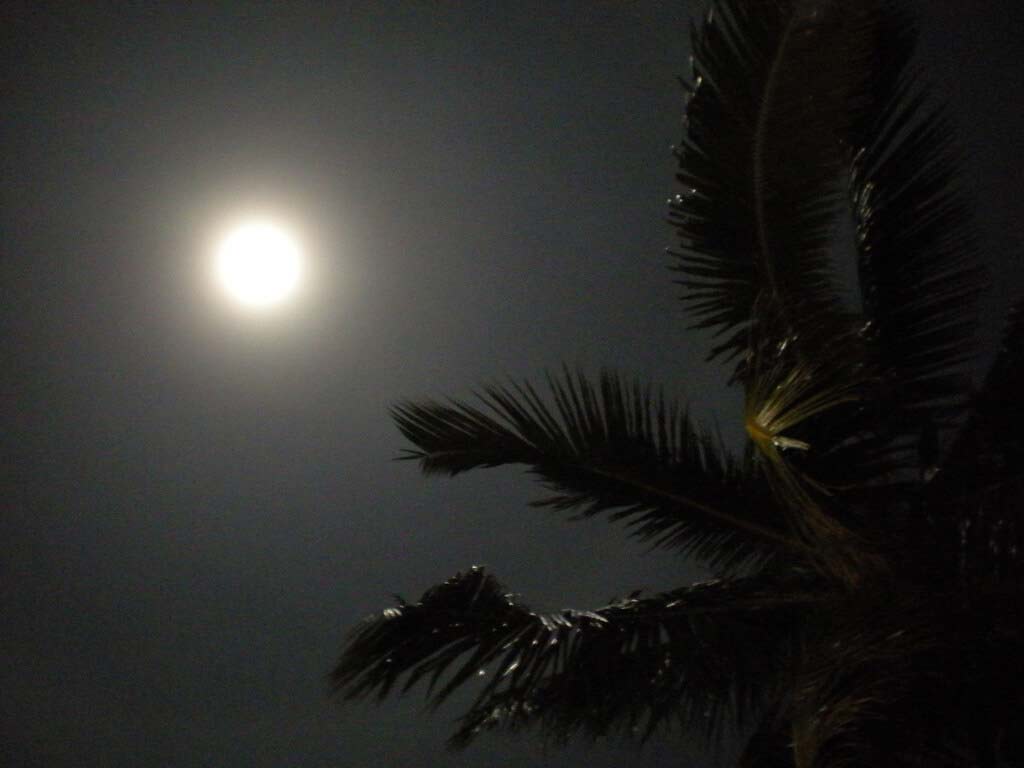 When does the full moon party happen
As it is obvious that the party happens on a full moon night every month in Kho Phangan (now at many beaches across Thailand, as a continuing culture of the full moon party of Kho Phangan), there are other options too in case you missed the full moon party such as the half- moon party, quarter moon party, and also a black moon party. Essentially, it's all about having a party and enjoying all night long, no matter what's the reason.
What happens at the full moon party
The full moon party, especially at Koh Phangan, is a lot of fun. There's drinks, dance, entertainment shows, glow- in- the- dark colors that tourists literally paint all their body with. You can find some drunk, overjoyed couples in compromising positions as well. The best part about the party is that even though it's a euphoric group of close to 30000 drunk people at one place, there's hardly any incident ever reported of fights and scuffles. Although too commercialized, the full moon parties are a lot of fun with an elated gathering of fun loving people devoid of all worries of life.
When does the party start
The full moon party generally starts at dusk and goes on the whole night with people dancing, singing, drinking, and enjoying in no specific order until the moon is hidden in the light of the sun.
What can go wrong at a full moon party
For the full moon beach party, alcohol is sold in buckets, literally. Filled with ice, an energy drink can (Thailand's own local version of Red Bull), a soda can, straws and a 300ml bottle of local liquor that has the capacity to hit you instantaneously (but then that's the whole point of drinking, isn't it). It's quite easy to overdo it, so in case you want to save some sense, it's important to not overdo it.
Partying hard is one thing and partying senselessly is another. Doing stunts while on a high is common at such parties and the result is mostly seen the next day with some regretful tourist wearing bandages on their bruises and burns while packing their bags to go back. So, to ensure that a night party does not spoil your much-anticipated trip, stay away from the burning rope, walking on the shattered glass, and other such stunts.
Thefts of cash and valuables
Well, it all starts when you lose your sane self. There are high-end phones, great cameras, too much of cash in pockets. But while you are dancing your way forgetting the worries of the world, there may be some notorious ones looking for an opportunity to steal from you. Remember, it doesn't happen to the people who enjoy responsibly. Enjoying within limits will not only rock your night but will also ensure that you don't have regrets the next day.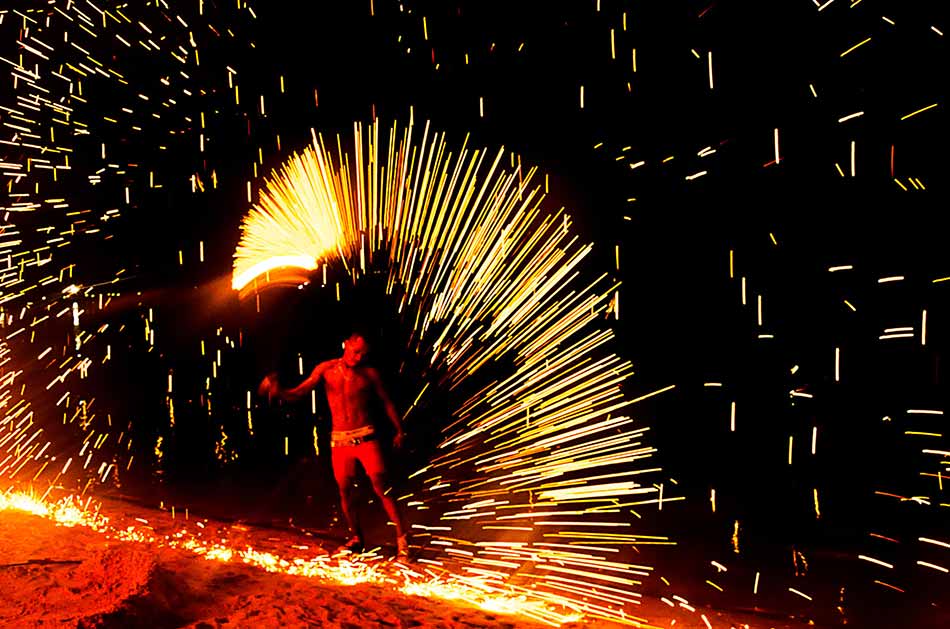 Tips to enjoy a great full moon party
Don't carry cash more than the amount you can afford to lose. Keep the credit cards and important things at your hotel and take along just a small amount of money enough to buy drinks and snacks.
Take your stock of drinks with you. A drink that will cost you 100Baht on the beach on full moon party night, will cost you hardly 30Baht a bit far from the party place.
Don't do drugs, no matter how tempting it may look and even though it comes cheap. Not only will it make you oblivious to the dangers around you, there are undercover police officers roaming around, and if caught consuming, you'll have to spend the rest of your trip either in jail or will have to leave after paying a hefty fine.
Drink responsibly. Remember, you are responsible for your own safety. Enjoying and drinking isn't bad, but overdoing of anything has negative side effects.
Held at the most happening Haad Rin beach on Koh Phangan, a full moon party can be an exciting and memorable experience if you party responsibly. After all, there's a reason why every month over 20000 party lovers gather at the beach to celebrate.