Every year on the last Saturday of March, Dubai grabs the attention of the international sporting community, with its Dubai World Cup (DWC). Wondering what makes it so special and a head turner? Fastest horses, finest equestrian facilities, and fab styles: here we share some amazing information that makes Dubai World Cup one of Dubai's top bucket-list sporting events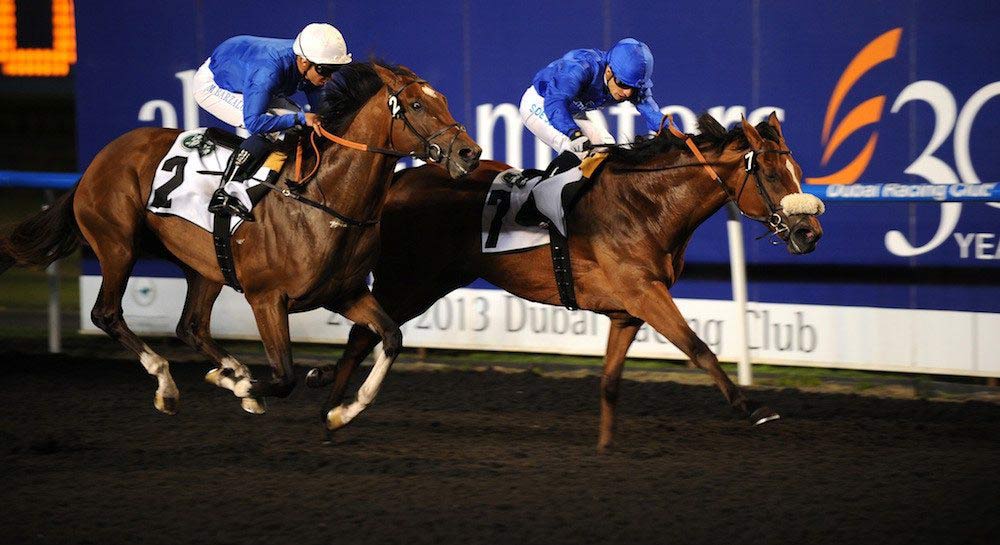 An Iconic Sporting Event
Displaying a whirlwind of royalty, rich heritage, and chunks of excitement, Dubai World Cup is without a doubt the UAE's most prestigious sporting event. While it's ridiculously true that this event doesn't have the longstanding traditions that match up to Brits' Royal Ascot, Louisville's Kentucky Derby, or Australia's much favored Melbourne Cup, it's remarkably praiseworthy to know it still has managed to carve a niche for itself on the international horse-racing scene, being the world's most valuable horse race with a mind-boggling spectrum of spectacles. The roaring success of this sporting event is largely attributed to HH Sheik Mohammed bin Rashid Al Maktoum's love for horses and obviously his visionary ideas to appropriately place Dubai on the global map.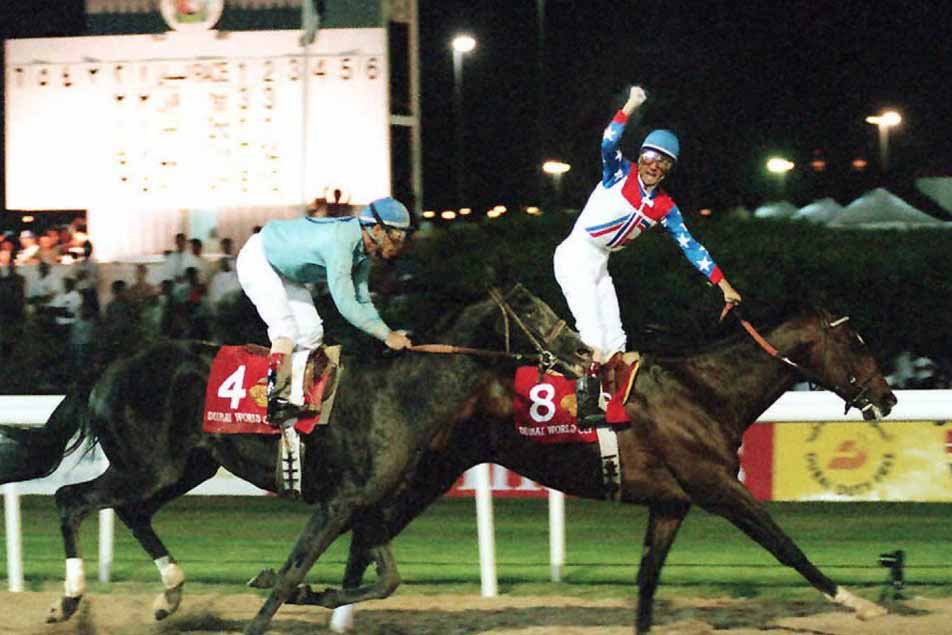 A Brief History
Al though Emiratis' love for horses and camels have always been legendary, horseracing – as a sporting event – made its way to Dubai only in 1981 when it was conducted in the dusty camel track. 11 years later, the Dubai Racing Club was launched, which was soon followed by the opening of Nad Al Sheba Racecourse. The major challenge was now the limitations with regards to the number of horses that could be shipped in and out of the UAE.
Undeterred, in March 1993, the new racecourse organized the Dubai International Jockeys' Challenge and this actually led to the formation of Dubai World Cup by HH Sheik Mohammed bin Rashid Al Maktoum, the prime minister of Dubai and the vice president of the UAE. Accordingly, the first world cup held in 1996, with America's super horse Cigar emerging as the winner. Since then, there has been no turning back and this thoroughbred horse race has only gone from strength to strength.
When & Where
Conducted through Emirates Racing Authority and sponsored by Emirates Airline, Dubai World Cup is annually held on the last Saturday in March, and the upcoming race is on 25th March, 2017. Speaking of the venue, it takes place in the imposing Meydan Racecourse and Grandstand – the flagship racecourse of the UAE.
A part of Meydan City, it offers a stage that matches the sumptuousness of this event, aptly dubbed as the king's sport. Besides an expansive grandstand that can hold up to 60000 spectators, this incredible facility of approximately eight million square meters is inclusive of a five-star hotel with 280 plus rooms, a nine-hole golf course, a museum and plenty of dining options.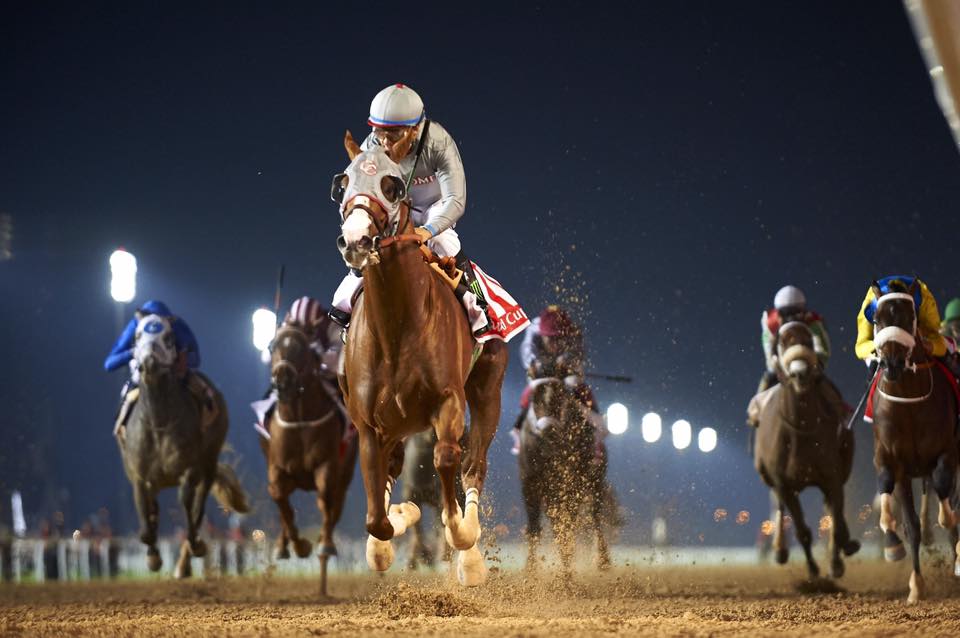 Interesting Facts
As Dubai World Cup is all set to enter its 22nd edition in 2017, here are a few interesting facts about this discerningly hosted horse racing event.
Starting from a $4m purse in 1996, the prize money of Dubai World Cup is now $10m. It is not a wonder that this event is acknowledged as the world's richest horse race.
Dubai World Cup night involves a total of nine races, and the total prize money comes around $30m. These cover eight thoroughbred contests and one purebred Arabian contest, such as Dubai World Cup, Dubai Gold World Cup, Dubai Golden Shaheen, Dubai Sheema Classic, Dubai Turf, Dubai Kahalya Classic (Purebred Contest), Godolphin Mile, Al Quoz Sprint, and UAE Derby.
The overall length of this race is 2000 meters on the dirt track.
The race attracts the most competitive riders, finest trainers, and horses of exceptional quality, including Purebred Arabians, Anglo Arabs and the Thoroughbreds.
To compete in the race, the horses must be at least four years.
It was in 2010 the venue of Dubai World Cup was shifted from Nad Al Sheba Racecourse to the classy Meydan Racecourse.
Every year, more than 50,000 horse racing enthusiasts from all corners of the world descend on Dubai to be a part of this swanky sporting event.
Fabulous fashion and incredible musical performance form part of the event.
Dubai World Cup actually forms part of Dubai World Cup Carnival, with an array of racing events spread over three months. Featuring 10 meetings and offering a combined purse amount of $40m, DWCC kicks starts on the first week of January and culminates on Dubai World Cup day in March.
Three weeks before the final race comes Super Saturday – the DWC's official prep day.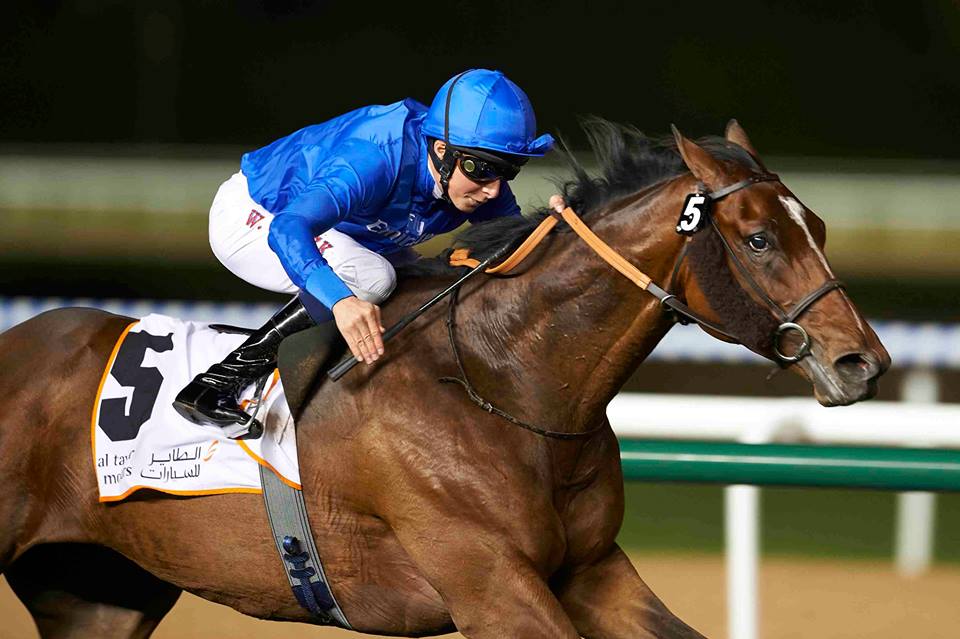 Know about Past Winners
The US thoroughbred horse, California Chrome, jockeyed by Victor Espinoza, won Dubai World Cup 2016.
The US bred horses hold the title of winning this World Cup for maximum number of times. These include ten horses like Cigar, Silver Charm, Captain Steve, Pleasantly Perfect, Roses in May, Electrocutionist, Curlin, Animal Kingdom, and California Chrome.
Dubai Millennium, His Highness Sheikh Mohammed's most favored horse, won the cup in 2000.
As owners, the regal Maktoum family's Godolphin Racing won the maximum number of Dubai World Cup.
The year 2011 saw the most touching race in the history of Dubai World Cup, as Japan became the winner soon after the nation was dreadfully hit by tsunami.
Except for Brazil's Gloria de Campeao which won the cup in 2007 and Japan's Victoire Pisa (2011), all winning horses have been bred in America or Europe.
Coming to jockeys, Jerry Bailey of America has the most number of wins to his name (1996, 1997, 2001 and 2002).
Italy's Frankie Dettori is another jockey with multiple victories to his credit (2000 and 2003).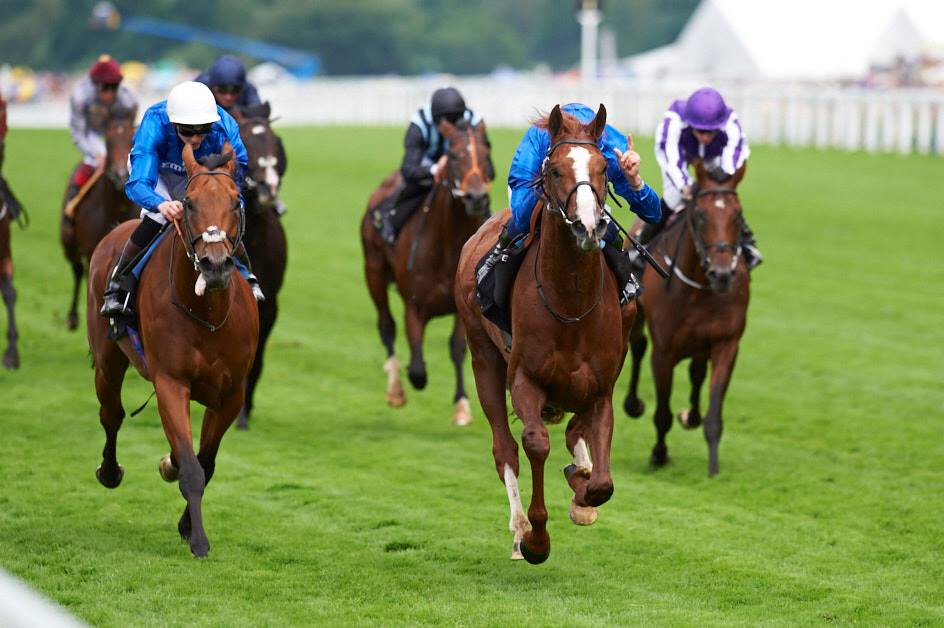 A horse race with a difference: No Wagering but still chances to win whopping amounts
In contrast to most horse race world cups, Dubai World Cup comes with a distinction that it doesn't allow for on-track betting. As such, you'll find no bookmakers onsite. It further indicates that you'll be able to place bets only online and that too before entering the country. This is because the UAE is an Islamic nation where the act the gambling is prohibited and considered illegal. But that doesn't restrict your chances of winning grand prizes. Several competitions are held during the event, allowing you to walk away with whopping amounts. These include:
Pick 6: Conducted during race meeting, it is free to enter and gives you the chance to guess a winner for the six races.
Triple Tri: This is applicable to the evening race program's final three races. In this contest, you'll get the opportunity to predict three winners in the exact order for two races in a row.
Superfacta: Giving away a cash prize of AED 5000 for the winner, this competition is all about exactly predicting the first four winners of the evening program's final race.
Al Basti Equiworld Lucky Draw: All racegoers will get the chance to participate in this lucky draw. Simply collect your complimentary Al Basti Lucky Draw tickets at the entrance gate, fill in exact details, and submit to one of the designated boxes kept throughout the venue.
Fashion, Dress Code & Jaguar Style Stakes
Given the magnanimity and grandeur of this event, DWC over the years has become a highly esteemed event that both racing and fashion enthusiasts equally look forward to. Surely horses are the main highlight of the event, but what really makes the day incredibly fun-filled is classy fashion and superior style sense – so much so that even a special fashion event, namely, Jaguar Style Stakes, is conducted to pick the most stylishly dressed lady and man, best creative hat, best dressed couple, Longines Most Elegant Lady, etc.
So fashionistas, dress to impress and stand a chance to win an ostentatious Jaguar F-Type. Men are recommended to wear perfect-fit suit paired with a shirt, tie, and bright handkerchief. Alternatively, ladies can dress up modestly yet stylishly by opting for elegant maxis, tea dresses, or shift dresses teamed with right accessories. However, make sure that you avoid jeans, shorts, flip-flops etc.
Ticket Information
There are several options to grab the best seats for your favorite sporting event. For a price of AED 450, Apron Views provides the best vantage point not only to spectacle the race but also to enjoy the special concert post the race. Furthermore, it's the venue for the incredible Jaguar Style Stakes.
For an amazing race viewing experience combined with finest dining choices, you can book options including Sky Bubble, Premium, Gallery, and Lounge with ticket prices ranging from AED 1400 to AED 2000. If you're accompanied by a group, the best option is to opt for the Terrace, which sets you back only AED 3250 per round table of 10 guests.
At a rate of AED 3750, you can also opt for First Class Lounge and be in awe at the horses roaring fast to the finishing line. On the other hand, Winner's Circle Restaurant (AED 3500) is ideal if you wish to have closer views of horses in the Parade Ring. For those seeking looking for an ultimate event experience, there are Grandstand Suites (AED 6750) and Cigar Suite (AED 4750). All the above tickets are now available on sale at Meydan Store.
Now if you're under the impression that entry to this event could be afforded only by millionaires, elites or celebrities, then you're absolutely wrong; all you need to shell out for a General Admission ticket is AED 25.
So what to look forward to in Dubai World Cup 2017?
The DWCC will begin on January 5, 2017. As recently stated by Meydan Group's Vice Chairman, Malih Lahej Al Basti, the upcoming DWC shall entice the racing community with amazing spectacles. This will see several significant additions, including the increase of Group 1 Al Quoz Sprint's distance from 1000m to 1200m. This, in turn, creates dual turf and dirt sprint competitions of top-notch competence. And this new 1,200-metre turf is expected to encompass five Carnival handicaps, prominent being the $200,000 Nad Al Sheba Sprint. There will also be a prize boost of $100,000 per carnival race, which features a total of 10 races.
What more to say? With grand arrangements all the way down, Dubai World Cup 2017 is set to ensure that it would be as exciting and competitive as ever.
Images credit: thenational.ae jaguarcarsmena Dubai Racing Club