Planning for a great Eid Al Adha getaway? While there is so much to enjoy in Dubai in the form of souks, shopping malls, and theme parks, it's also a novel idea to explore other regions surrounding the emirate. From stunning deserts and breathtaking beaches to historic attractions and lush verdant sights, the UAE and its neighboring places have a lot to offer. A classic way to experience the contrasting charm and explore the endless possibilities of this region is to take an unforgettable road trip. And the long Eid Al Adha break offers the perfect opportunity to hit the roads. So if you wish to escape the usual bustling scene and glittering sights or crave for a refreshing bout of crisp clean air and great vistas, here is a list of five incredibly possible UAE road trips which you can take during the upcoming holidays.
1. Kalba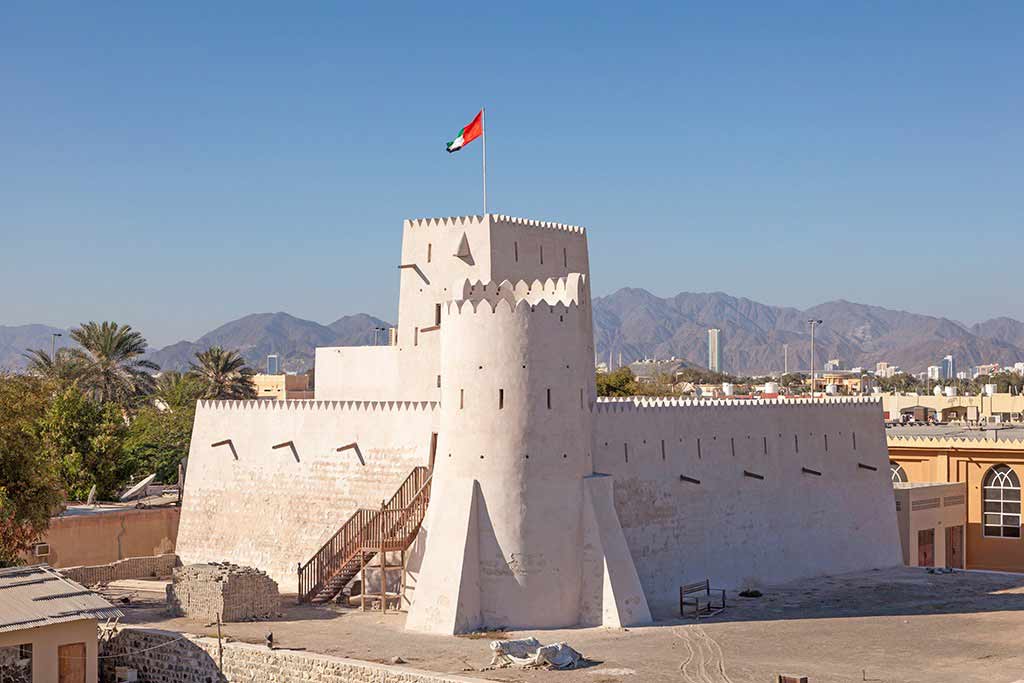 Starting from Dubai – Al Ain Road and then making its way through Sharjah Kalba Road, a trip to Kalba – nestled on the UAE's east coast and close to Fujairah – rewards you with splendid views of Gulf of Oman. Along the way, take in the breathtaking scenery shifting from Sharjah's cultural sights to the craggy desert terrain to the mesmerizing mountain bends. Main attraction is Khor Kalba, boasting one of the Arabian Peninsula's oldest mangrove forests. With facilities for activities like canoeing and kayaking and an exclusive play area for kids, it promises you a mind blowing getaway. Stretching for more than seven kilometers, this tidal creek is further a favorite of nature enthusiasts and bird watchers.
Distance from Dubai: 150 km
Approximate Travel time: 2 hours
2. Al Ain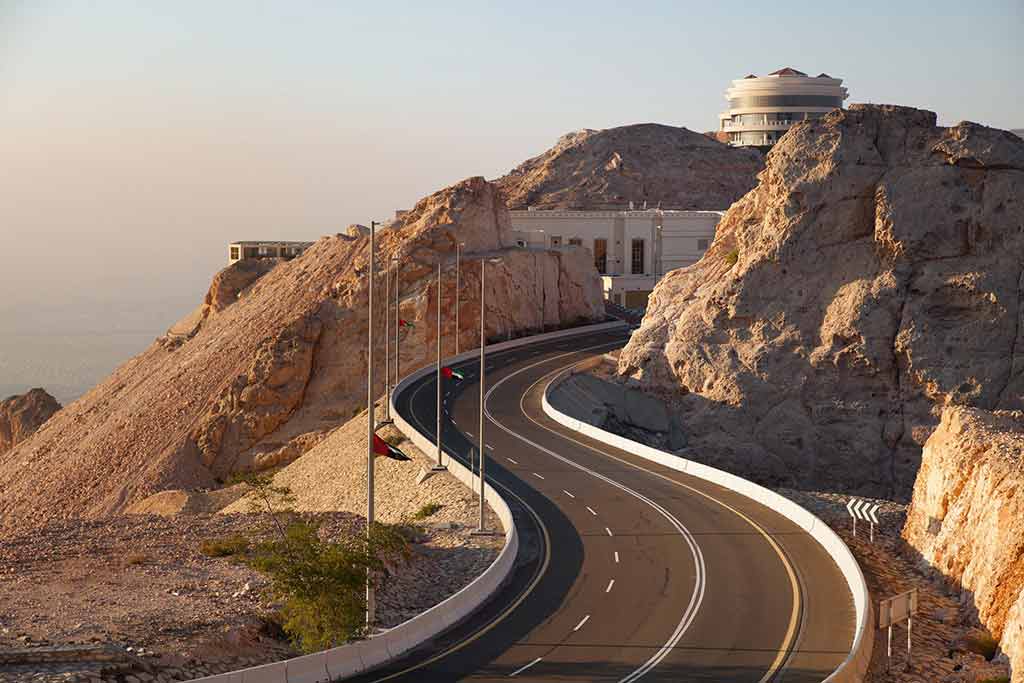 Looking for a relatively quick escape during Eid Al Adha Dubai holidays? Enjoy a 120 kilometer picturesque drive along the Dubai-Al Ain highway to reach Al Ain. This drive can be completed in less than two hours. Abu Dhabi's second largest city, Al Ain is more fondly referred to as the Garden City. It comes with all makings of a tranquil break, thanks to its dramatic settings teeming with a lot of scenic, historic and cultural attractions. Al Jahili Fort, Al Ain Zoo, Hili Archaeological Park, and Sheikh Zayed Palace Museum are a just a few to name. The city is also the doorway to an extended exploration of several other attractions like Jebel Hafeet, one of the UAE's tallest mountains. Simply follow the signs to take a fascinating winding drive up to the mountain. At a height of 1,240 meters, the pinnacle of Jebel Hafeet is incredibly intimidating and it would leave you spellbound with the breathtaking views spread across both UAE and Oman.
Distance from Dubai: 120 kilometers
Approximate Travel Time: 1.5 hours
Explore Al Ain City Sightseeing Tour
3. Dibba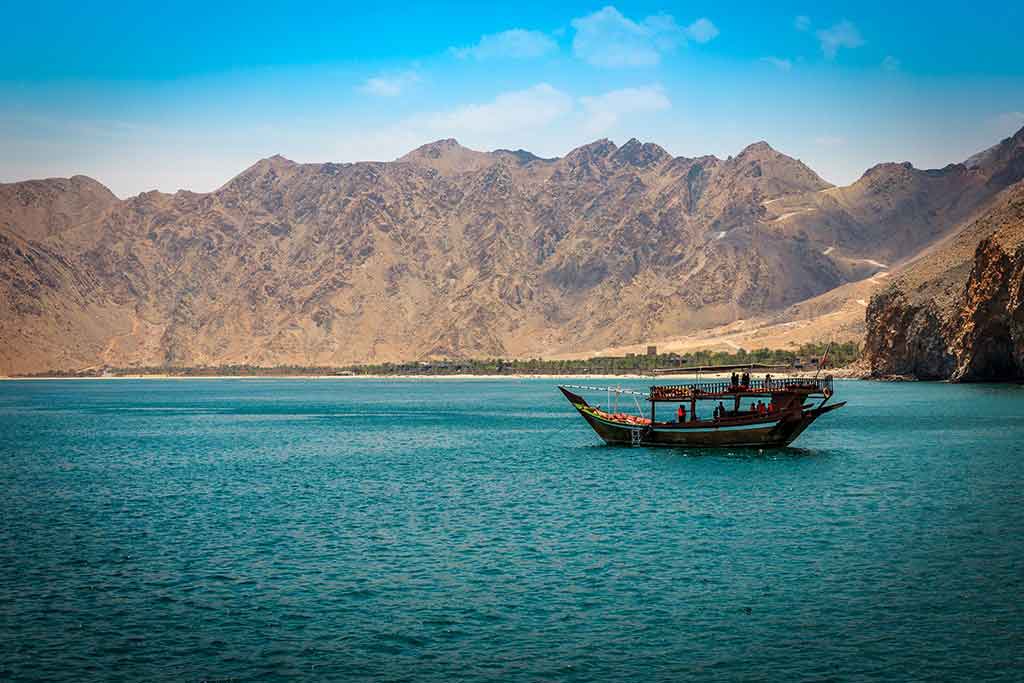 Take a trip to Dibba in Musandam Peninsula to be completely blown away by its majestic natural beauty. Although not in the UAE, this getaway on the Gulf of Oman's east coast is nearer than you might think. It is just a two hour drive from Dubai. The nearly 150 kilometer drive, starting from Abu Dhabi-Dubai road and then passing through Emirates Road, Al Dhaid road and Masafi, is nothing short of beautiful and enjoyable. Dibba's exquisite trails will keep hikers and sightseers busy, while its unparalleled waters are perfect for those who wish to engage in some adventurous yet fun filled activities, such as diving, snorkeling, and banana boat ride.
Distance from Dubai: 150 kilometers
Approximate Travel Time: 2 Hours
4. Dalma Island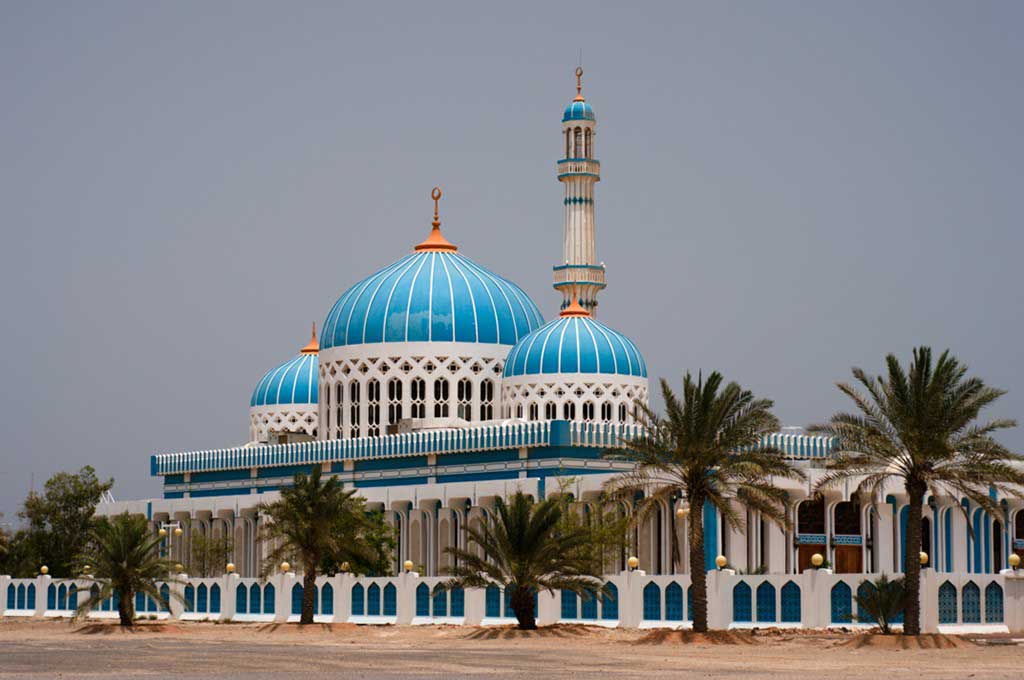 A visit to Dalma Island is not your usual road trip, as it takes you on an enchanting tour past and present. Interestingly, it is accessible only by a short flight from Abu Dhabi or an approximately two hour ferry ride from Jebel Dhanna, which is around 320 kilometers from Dubai. But knowing you're in one of the UAE's best kept secrets will be an enthralling experience. Soak up the ethereal charm and refreshing air of this region lost in time. Once a major center of pearl diving, it has been inhabited for more than 7,000 years. With a population of not more than 5000 people, Dalma Island assures of a refreshing and inspiring break, which also gives you a slice of the UAE's maritime heritage.
Distance from Dubai: Approximately 430 kilometers
5. Al Gharbia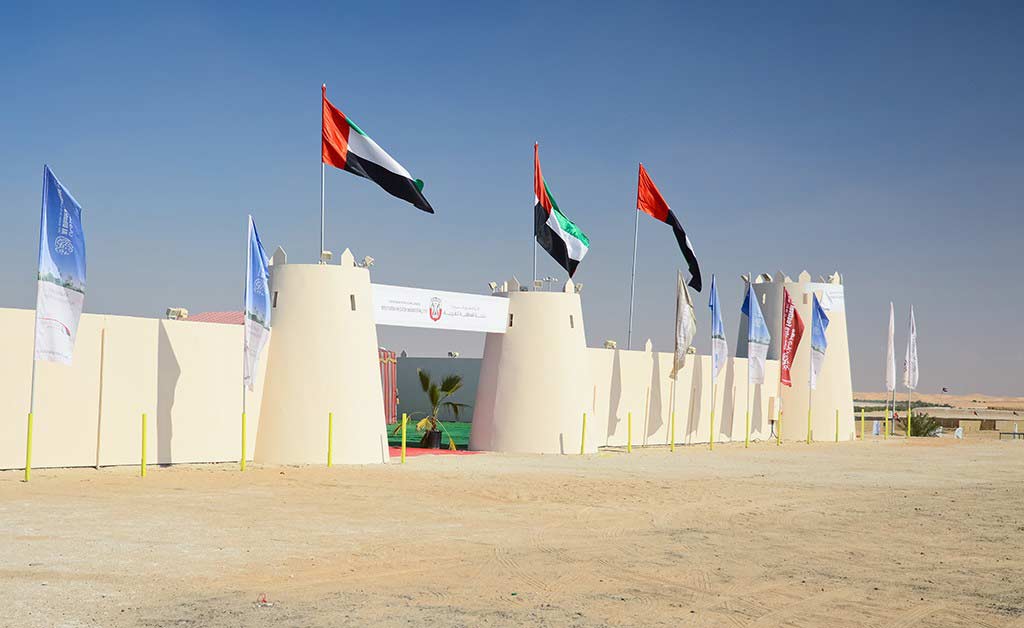 The stunning and diverse terrain of Al Gharbia, dotted with fabulous beaches, islands and several unique sights by way of historic forts, are among the lesser known gems of the UAE. So why not take an unforgettable ride during Eid Al Adha Dubai break to uncover the secrets of this region, which interestingly account for the major portion of the emirate of Abu Dhabi. The place not only stands out for its striking diversity and rich history that traces its origin back to more than 8000 years, but also for its several intriguing cultural activities and heritage festivals. Besides a venue for several events like Tel Moreeb Festival and Watersport Festival, the place hosts Al Dhafrah Festival with a camel beauty contest, which is one-of-its-kind in the world. In fact, a jaunt across Al Gharbia offering a unique blend of stupefying desert views and mind boggling coastal scenery will for sure provides you with a once in a lifetime experience.
Distance from Dubai: 340 kilometers
Approximate time travel: 3.5 hours
6. Sir Bani Yas Island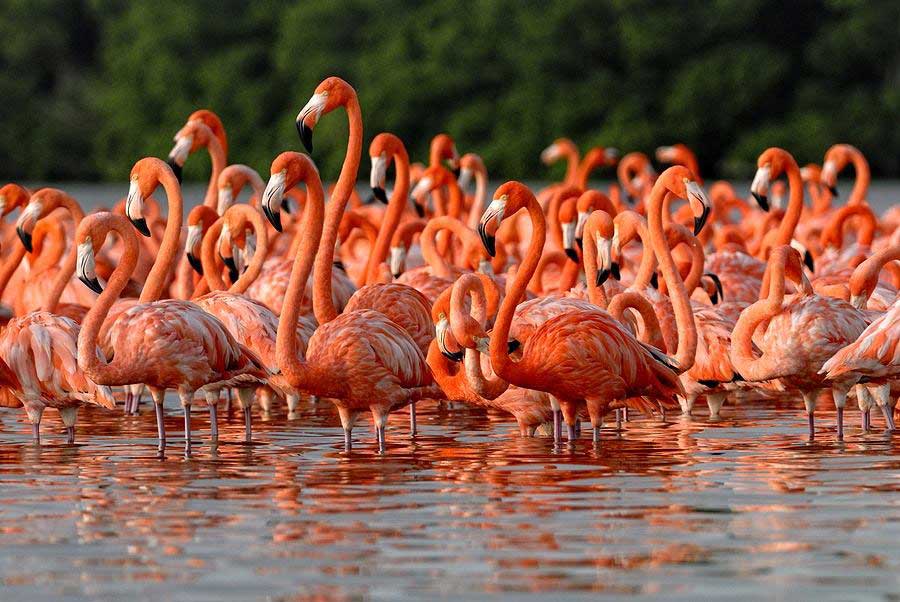 Peppered with an array of attractions to appease wildlife aficionados, nature lovers, history buffs, and thrill seekers, Sir Bani Yas Island is one of the Al Gharbia's enthralling desert islands. And getting here may appear to be a bit hectic but it's still worth all efforts. A long drive from Dubai, covering some of the most remarkable terrains, will transport you to Jebel Dhanna, from where you should take a 30-minute ferry ride to access the island. The focal point of the island is Arabian Wildlife Park – a safe sanctuary for thousands of freely roaming animals like cheetahs, gazelles, Arabian Oryx etc. Another of its fascinating attractions is the Christian Monastery which is believed to have been here since 600 AD. It is also home to a luxurious desert resort by Anantara.
Distance from Dubai: 290 kilometers
Approximate time travel: 4 hours
So pick out an ideal vehicle to explore a bounty of scenic and cultural treasures on one of these six amazing road trips from Dubai.