Christmas time of year – it's the most joyful time of the year, the start of the festive spirit extended into celebration of the oncoming new year. With the festive air and Christmas spirit in full swing, this time of the year is a popular phase for keen travellers to plan up a short getaway to places that celebrate the spirit of the season with joyfulness and excitement. Discover merry experiences during the most wonderful time of the year with our list of top 10 places for Christmas breaks.
1. Lapland, Finland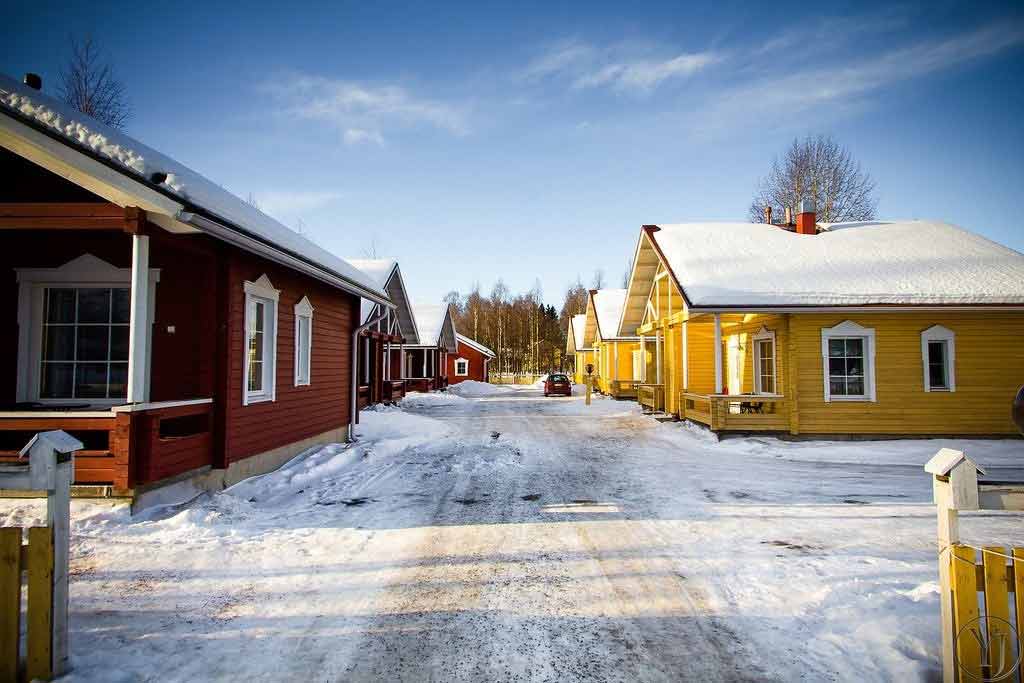 Have a genuine Christmas vacation as told in fairytales, a land covered in snow, perfect for white Christmas with a chance to meet Santa at Santa Claus village, grand ornated Christmas trees and snowmen at every corner ,reindeers and astounding views of magical northern lights. Rovaniemi is also known as the home town of Santa Claus, a small town near the Artic circle wrapped in blankets of snow. Here you will feel as if you have left your world behind and stepped into a Christmas tale – the town radiates the true Christmas spirit in all its elements and there is always something fun to do here which you could seldom experience elsewhere such as reindeer sled ride, snowmobile trip and thrilling dogsled ride for instance.
2. Reykjavik, Iceland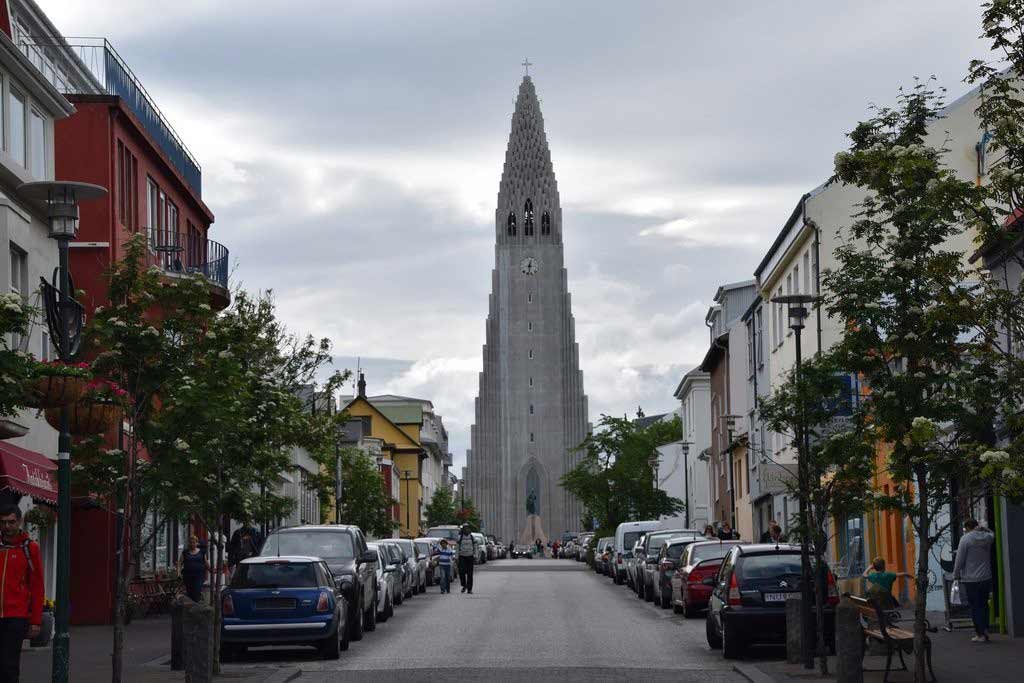 One of the best places to be during the Christmas season is at Reykjavik in Iceland. The wintry wonderland transforms into a spectacle of glittering lights and ornate Christmas trees. Come and experience the famous Icelandic Christmas traditions of Yule lads and other customs, savour delectable Icelandic Christmas specialities and explore nature's splendid landscapes of glaciers, waterfalls and geysers.
3. Nuremberg, Germany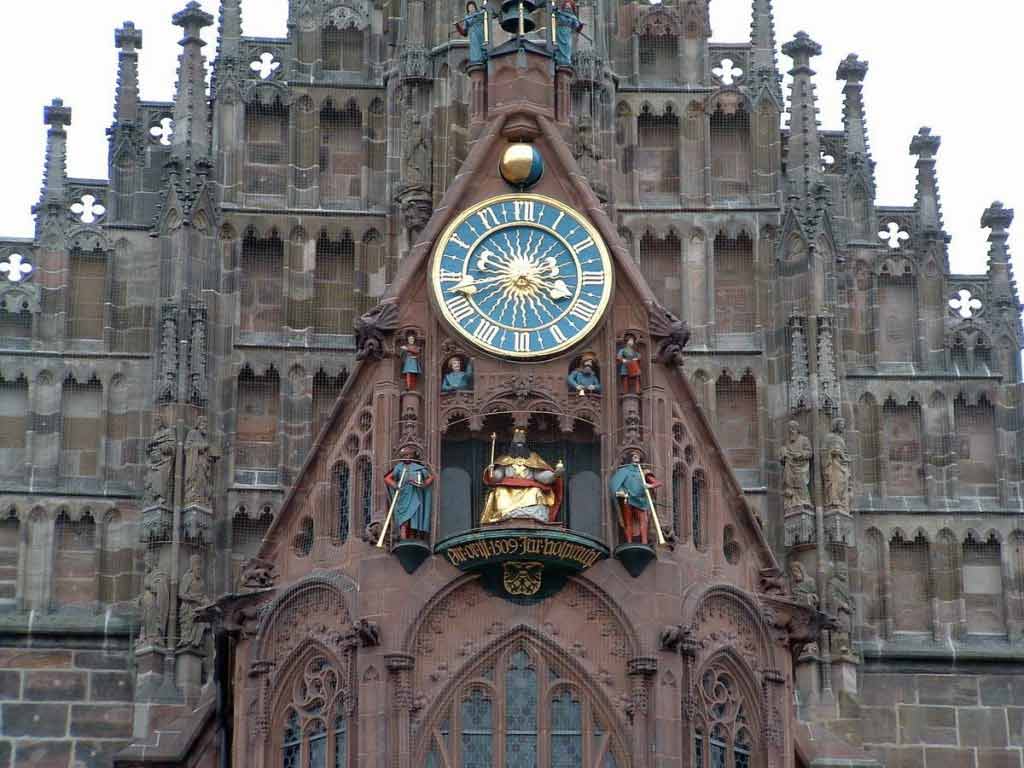 Soak up the festive ambience at Nuremberg and explore the medieval traditions in the old town where the castles and houses are lit up in magnificent lights. Experience centuries old history and the traditional markets that makes this place a remarkable Christmas town worth visiting. A trip to the Christkindlesmarkt is a must do – a vibrant Christmas market which exhibits beautiful collections of stalls that showcases toys, handmade ornaments and Christmas delights such as gingerbread treats, mulled wine and much more.
4. New York City, United States of America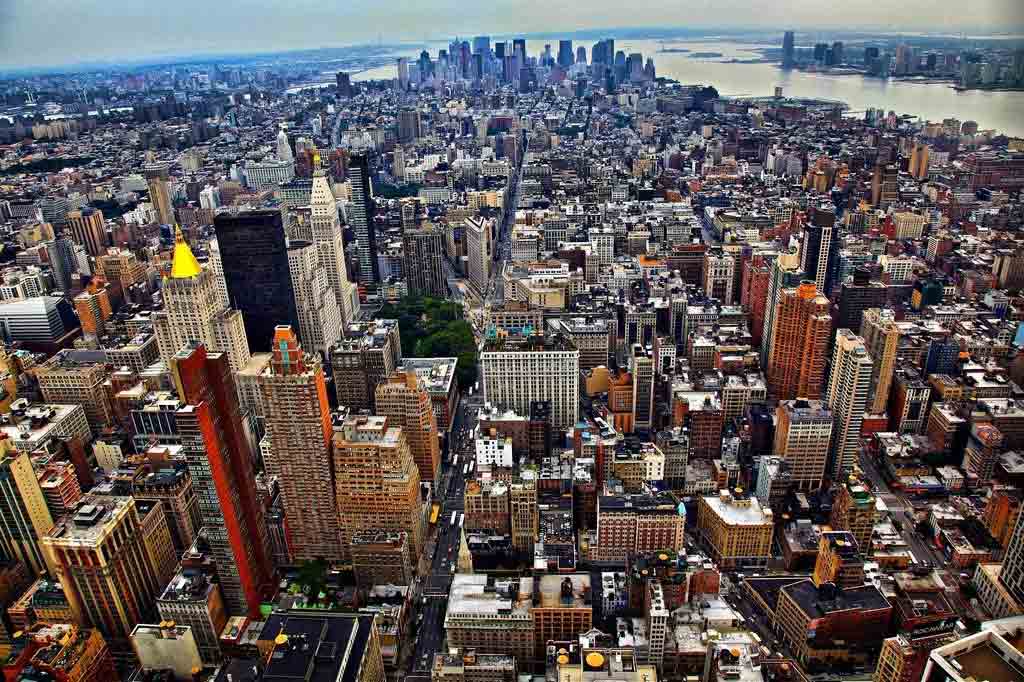 The Big Apple of America bursts with festive vibrance and makes Christmas a magnanimous occasion right from the bustling winter shopping, the grand Christmas tree at Rockefeller centre and stupendous city wide flamboyance of lights that illuminate the skyscrapers. Take advantage of the snowy weather and join the fun with winter activities at Central Park, splurge on the massive shopping outlets and dig in to fantastic options of finest Christmas dining.
5. Dubai, United Arab Emirates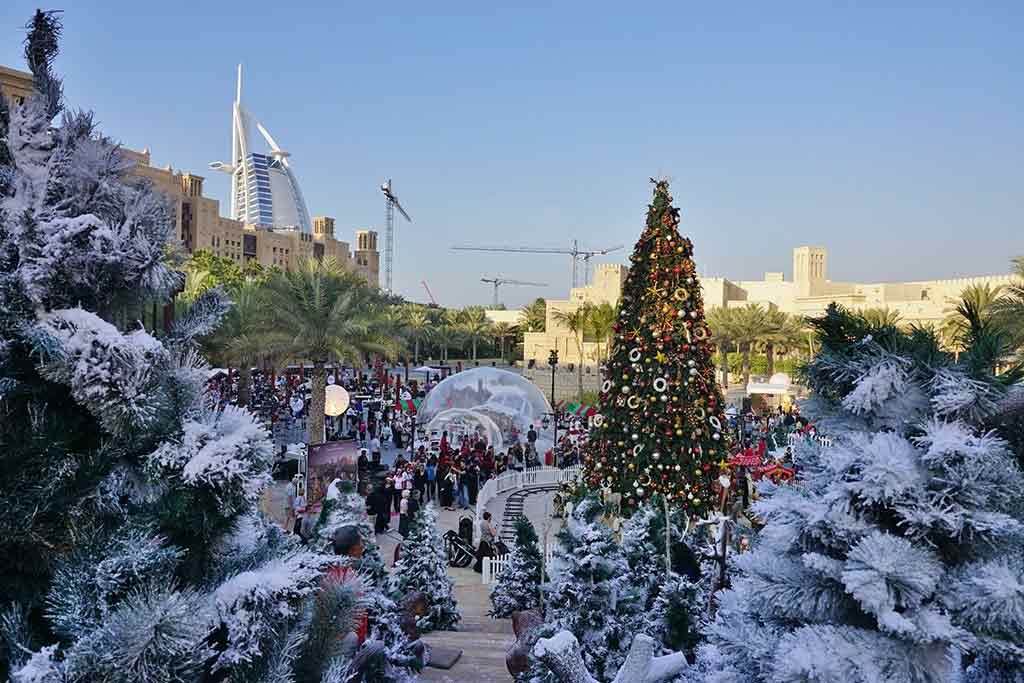 Though an Arabic city, Dubai celebrates the spirit of Christian festival and displays the magic of Christmas with aplomb and extravaganza. The city skylines glittering with Christmas lights, shops overflowing with irresistible goodies and restaurants with festive delicacies of gourmet breakfasts and traditional festive dinner are a real treat enough to make you loosen your belt a few notches. Known for its grand festival events, Dubai hosts Dubai Winter Festival which has everything you love about Christmas in one place – You can meet Santa and take part in festive activities .For couples visiting Dubai in Christmas, head to the creek for a romantic dinner at dhow cruise for a starry Christmas evening filled with melodic music and delectable cuisine with festive specialities as you cruise down taking the sprawling breathtaking views of the city.
6. Quebec City, Canada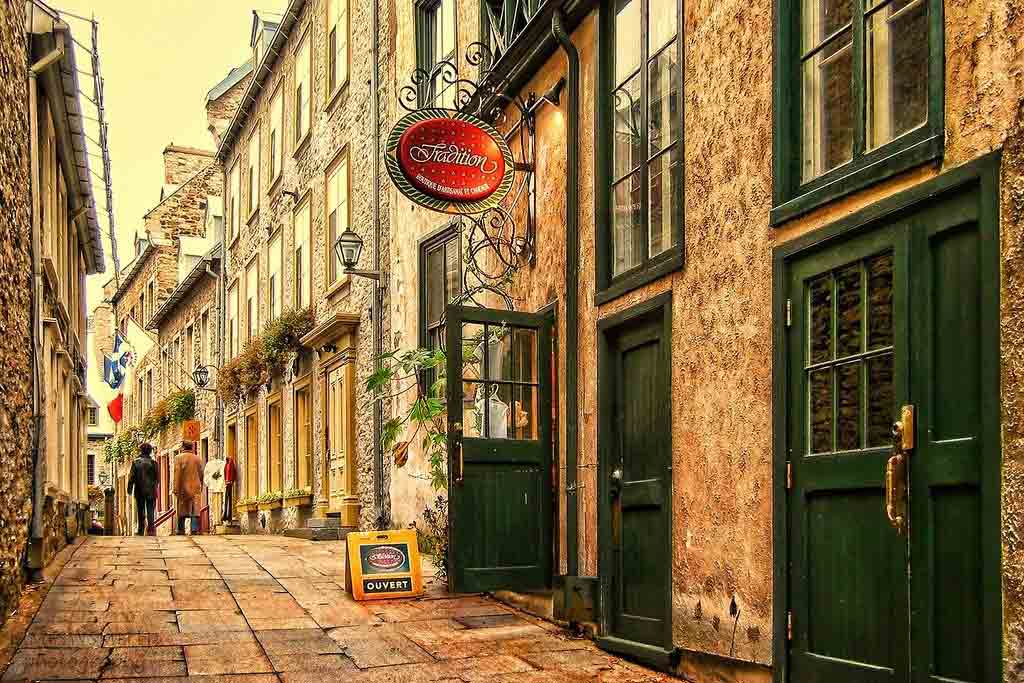 The quaint city of Quebec transforms into a magical Christmas landscape during the festive time adorned in thousands of twinkling lights and embellishments. Here you can experience a Europe like Christmas with open air German markets serving German mulled wine, toys and succulent treats. Be enthralled with amazing performances along with traditional Christmas entertainment like choir singing and jingles.
7. Paris, France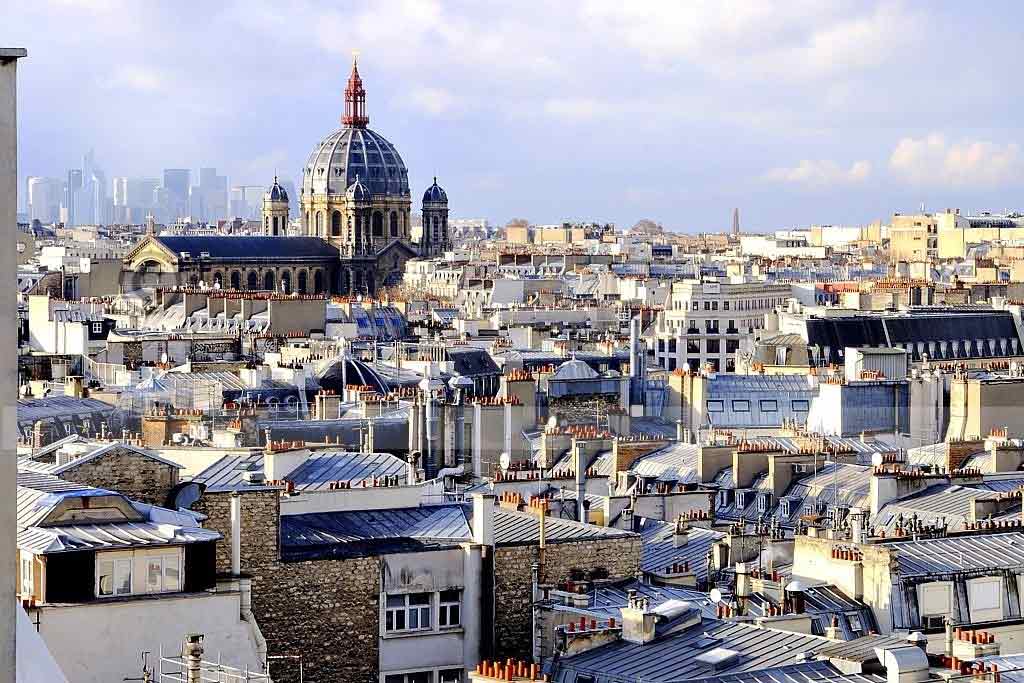 The city of lights enlivens a level up during the festive times and the Eiffel Tower illuminates two folds than before. The city shimmers and glows in twinkly lights and its streets and shops are bejewelled with Christmas decors. The festive season spells an extravagant affair of food, shopping, events and entertainment. Pamper your holiday appetite at the restaurants and cafe's that stocks up on lip smacking Christmas specialities and stroll around shopping at the amazing assortment of shops, boutiques all featuring stunning displays of festive goodies.
8. Zurich, Switzerland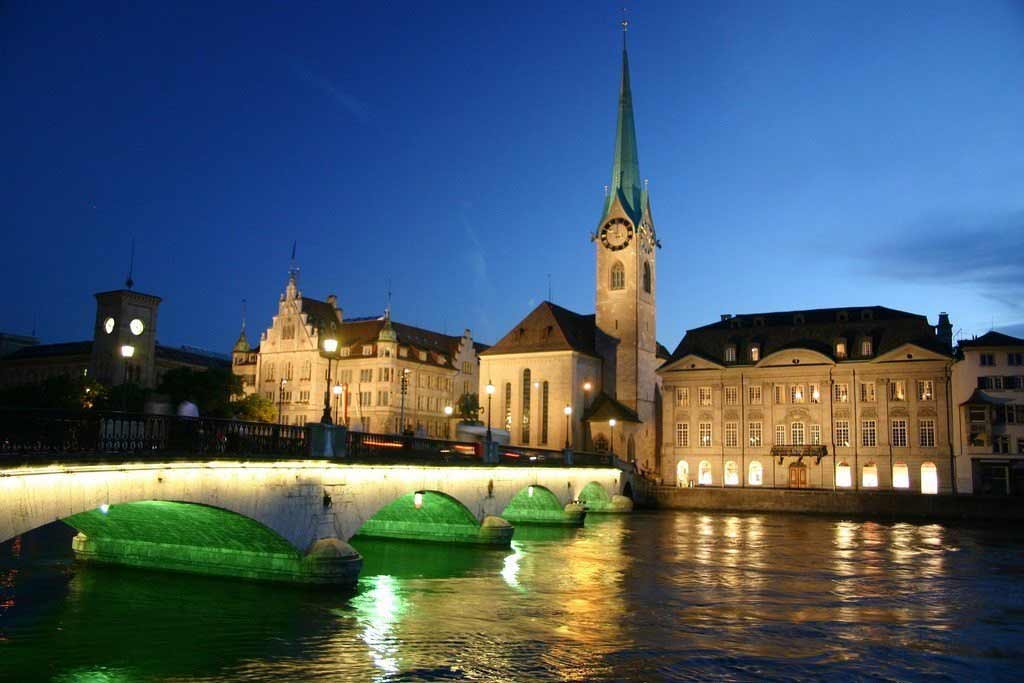 The city hub of Switzerland transforms into an enchanting winter wonderland with picture-postcard like vistas creating a charming ambience for a delightful white Christmas. Before the arrival of Christmas, Zurich's famous shopping street of Bahnhofstrasse gets illuminated by strings of Lucy lights and come December, the whole city gets filled with lights, joyous entertainment and various Christmas markets that spring up all over the city of Zurich. Don't forget to join in the festive spirit under the Singing Christmas Tree which is a vertical podium made to resemble a Christmas tree and each level has various choir singer from the region all singing the carols and Christmas tunes.
9. Prague, Czech Republic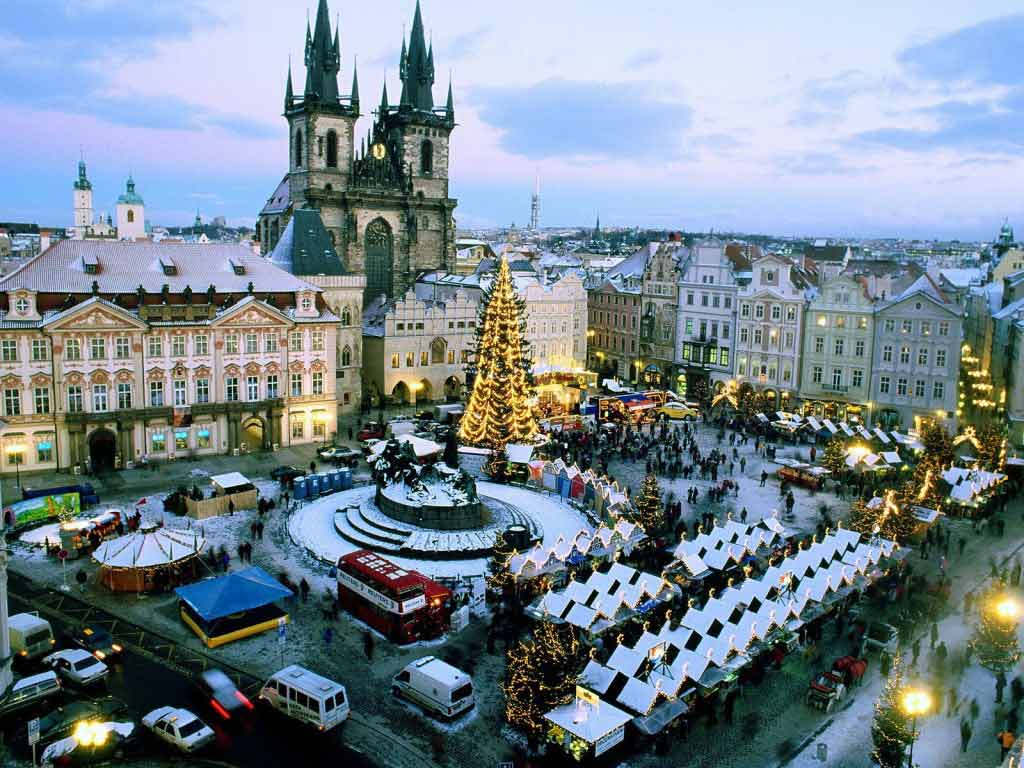 The idyllic essence of Prague's charm is accentuate and enhanced with onset Christmas when the festive fever grips the city. Get drawn into the festive spirit as the medieval town fuses its old world charm with an illuminating ambience topped with delicious culinary specialities and plenty of colourful markets making it a spellbinding destination for festive vacation.
10. Walt Disney World in Florida, Orlando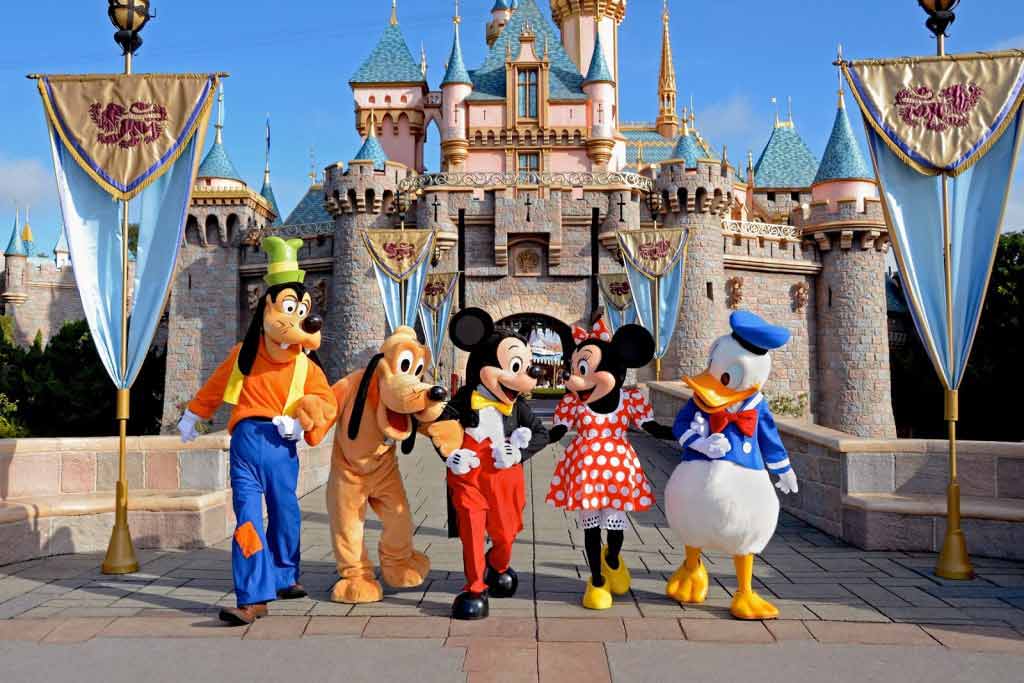 Enjoy the merriment of Christmas in the magical land of Disney. The fantasyland of imagination turns into an incredible enchanting vision of lights, sound and entertainment, making it the best Christmas party you may have ever experienced. Throughout the festive season, Walt Disney World Resort blends holiday bliss with Disney magic making it an entirely different experience. The whole park celebrates the Christmas spirit and transform in hues of wintry shimmer and burst of colours. Each and every attraction is themed on Christmas making it a festive winter carnival of live entertainment, delectable festive treats, spectacular fireworks and an enthralling holiday parade with your favourite Disney and fairytale characters.
A Christmas break to go holidaying to places engrossed in jolly celebration is a great way to experience a different perspective on culture and tradition of that place during festive times, to spend idyllic times in grand cities and charming villages and definitely the best time for a quick vacation to just eat, shop and be merry.