Macau, like Hong Kong, is also a Special Administrative Region (SAR) of China. Macau is located just an hour away from Hong Kong by ferry; multiple ferries ply the route between the two cities all day long. While Hong Kong is predominantly Chinese with a few British influences, Macau is a wonderful mix of colonial Portuguese influence and its natural Chinese heritage. You can perceive this mix in Macau's cuisine, tradition, culture, speech and architecture. Macau is famous for its incredible range of casinos; in fact, Macau has been nicknamed 'Las Vegas of Asia' owing to the presence of the casinos. That and Macau's high-end shopping centers and intriguing culture have made this peninsula a famous tourist destination.
1. Watch the World's Largest Water Show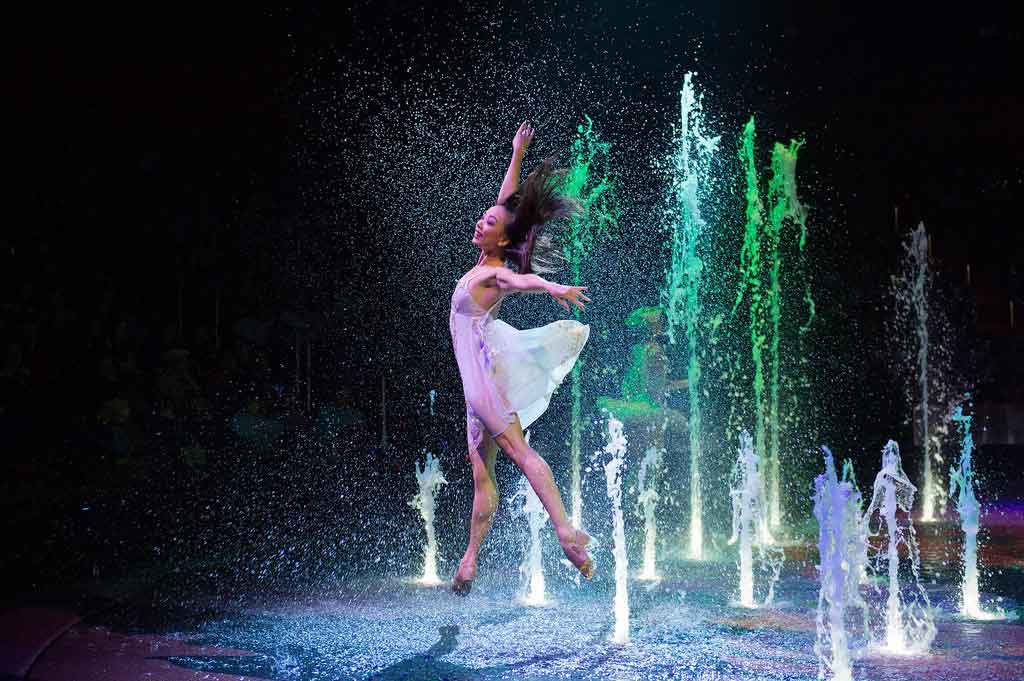 Macau's longest running and most successful show is The House of Dancing Water conducted at the Venetian Macau, the complex which houses the largest casino in the world. The show was created by famous theatre producer Franco Dragone. It goes on for 90 minutes, chock full of mind-blowing stunts, fabulous scenery and of course, water. Some of the greatest dancers, divers, acrobats, actors, and motorcyclists of our world are part of this show. The stage converts from a solid floor to a giant performance pool when needed. Watching this incredible show is one of the top things to do in Macau.
2. Visit the Fisherman's Wharf Theme Park


The Fisherman's Wharf in Macau has a beautiful replica of the Colosseum in Rome. It's an 111,500 square meter theme park that has three themed sections: Dynasty Wharf, East Meets West, and Legend Wharf. You can spend an entire day here, having fun shopping at the many malls and enjoying authentic Macau cuisine at the restaurants. Fisherman's Wharf is one of the top Macau attractions.
[11 Best Things To Do In Hong Kong]
3. Check Out The St. Paul Ruins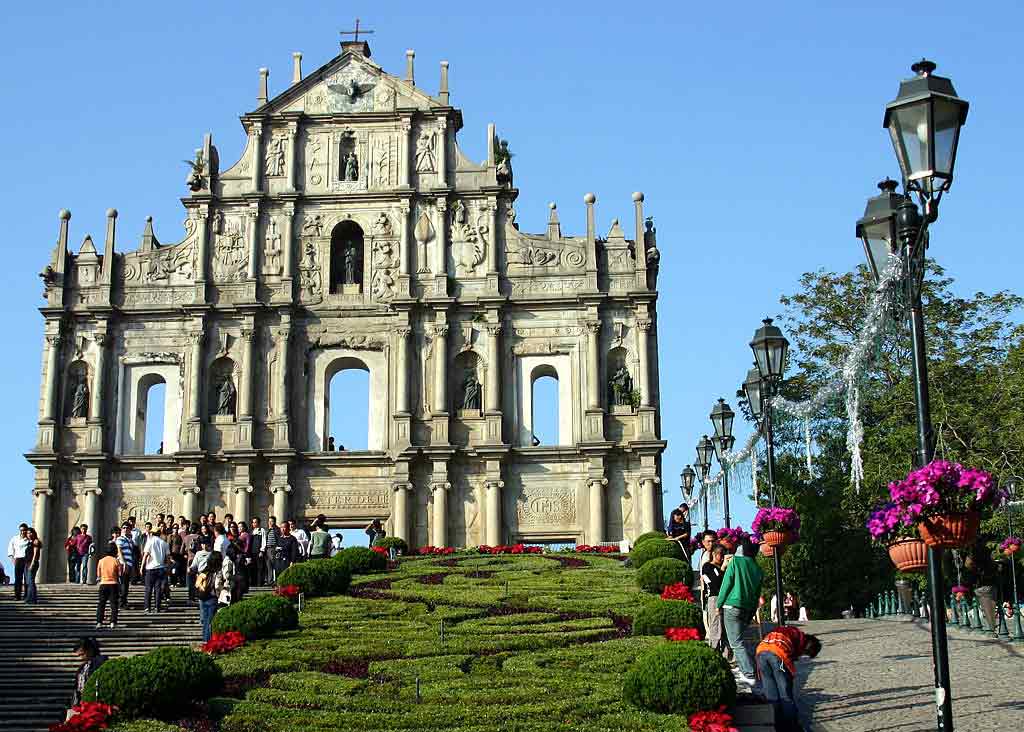 St. Paul is one of Macau's oldest churches; it's now mostly in ruins, but the beautiful façade and the grand stone stairs are a fabulous example of Portuguese architecture. While you're admiring St. Paul's, do check out the nearby Monte Fort and Macau Museum as well.
4. Check Out Senado Square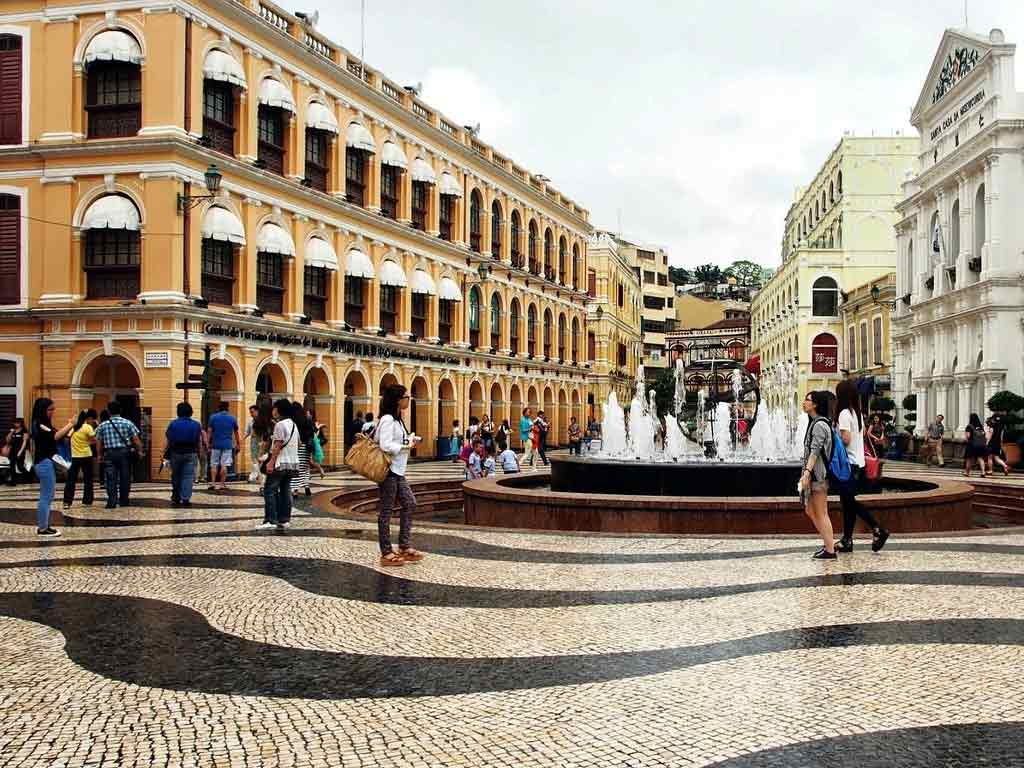 Visit Macau's famous town square to feast your eyes on the stunning East meets West architecture. The square is 3,700 square meters large and is one of the four largest squares in Macau. The square has been recently paved with a wave-patterned mosaic of colored stones. The square is surrounded by shopping centers and traditional Chinese restaurants. On special days, people gather at the square to witness firework displays, lion and dragon dances, cultural performances and presentation ceremonies. Event days such as the Chinese Spring Festival, Chinese New Year and Christmas are celebrated with great pomp at the Senado Square.
5. Walk around Old Taipa Village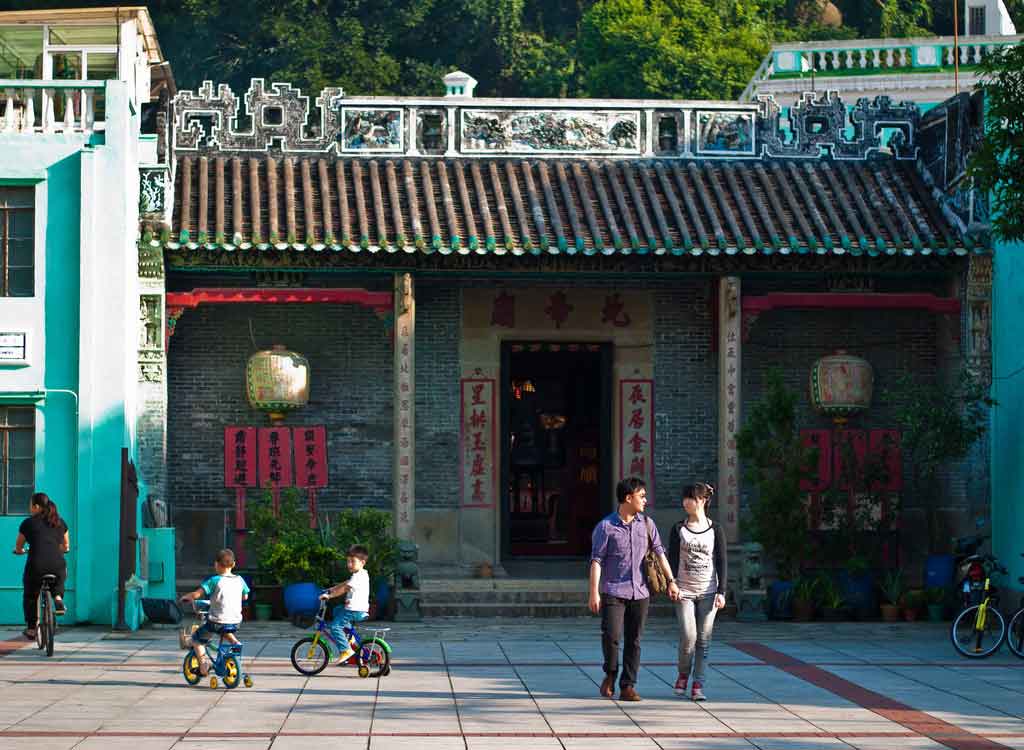 Old Taipa village preserves the narrow lanes, alleys and colored colonial houses of Taipa Island beautifully. Explore the intricate warren of alleys and check out the incredible restaurants, Chinese shops, old churches and temples and colonial villas on the way. Be sure to take a leisurely stroll along Avenida da Praia, a tree-lined esplanade set with colonial wrought-iron benches. Taipa village is one of the coolest places to visit in Macau.
6. Check Out Beautiful Old Churches!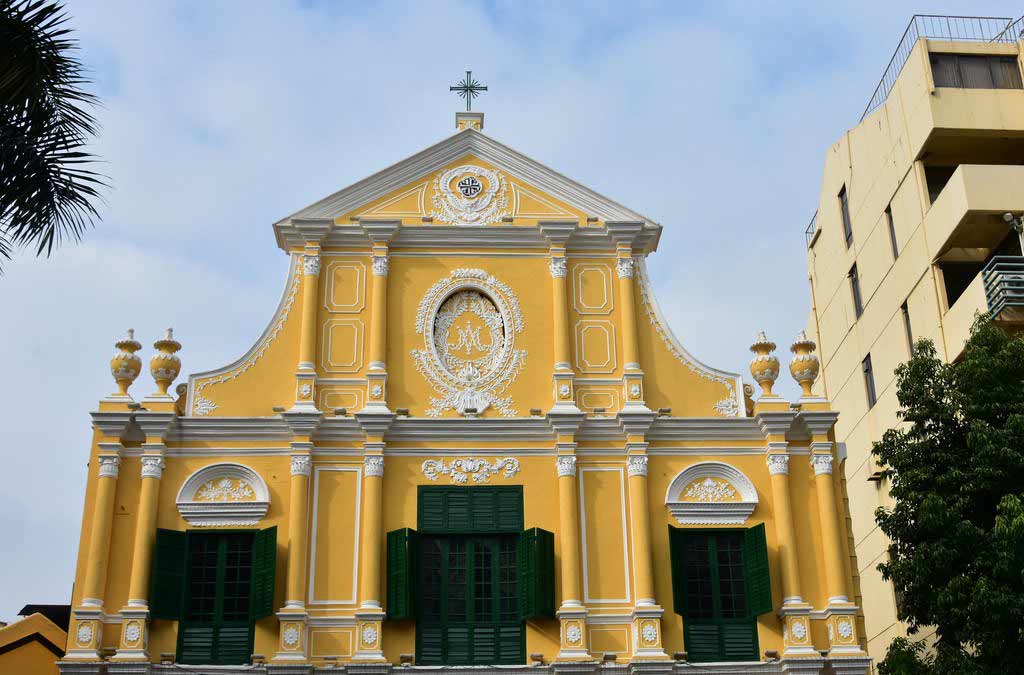 Begin your church architecture exploration at Our Lady of Carmel Church, and then move on to St. Dominic's Church along Largo de Sao Domingos. The Ruins of St. Paul are also close by, so do take a look. Walk towards Senado Square, cross the street and walk along Calcada do Tronco Velho till you get to St. Augustine's Church and St. Joseph's Church along R. do Seminario. These two churches are remarkably lovely. Finish your church appreciation journey at the St. Lawrence's Church in R. de Sao Lourenco.
7. Visit Carmel Garden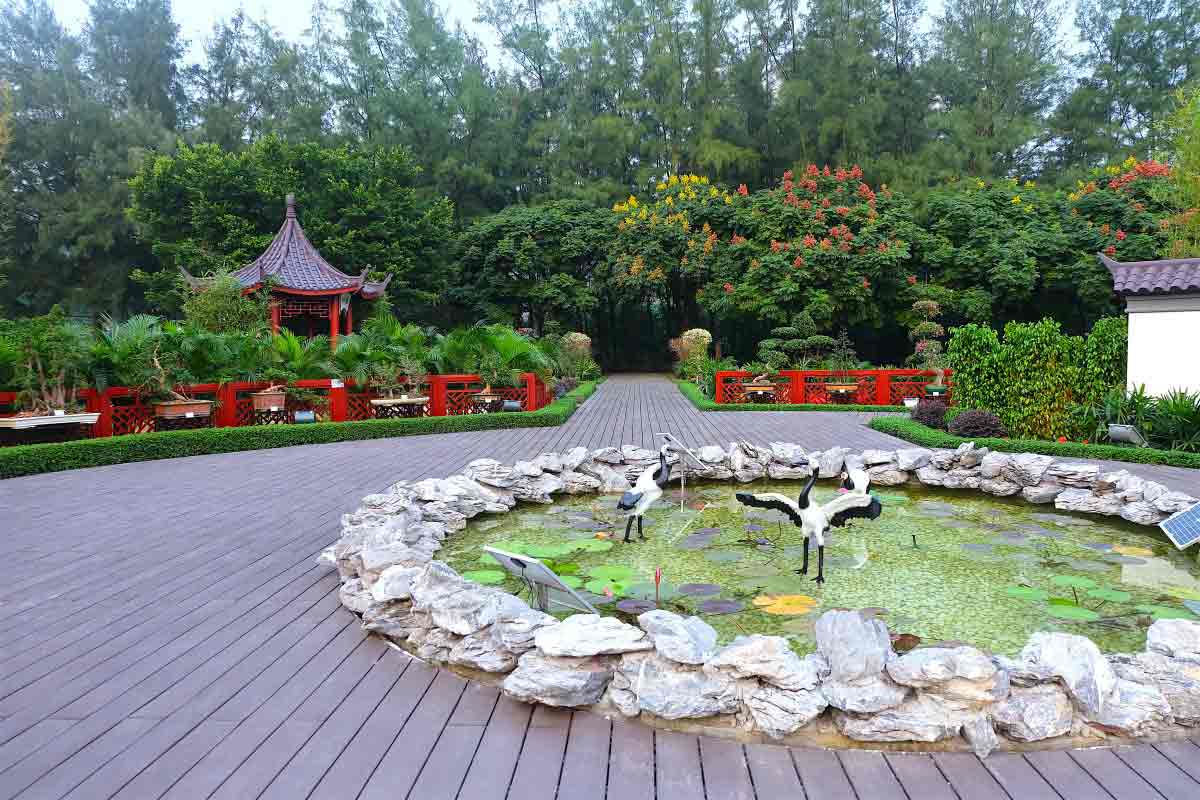 Carmel Garden has been designed according to a formal European design. It has a romantic vine-covered gazebo which overlooks tinkling fountains and carefully- maintained flower beds and paths that wind up to a small belvedere. Stone benches are laid along the way so you can sit and appreciate the garden.
8. Visit the A-Ma Temple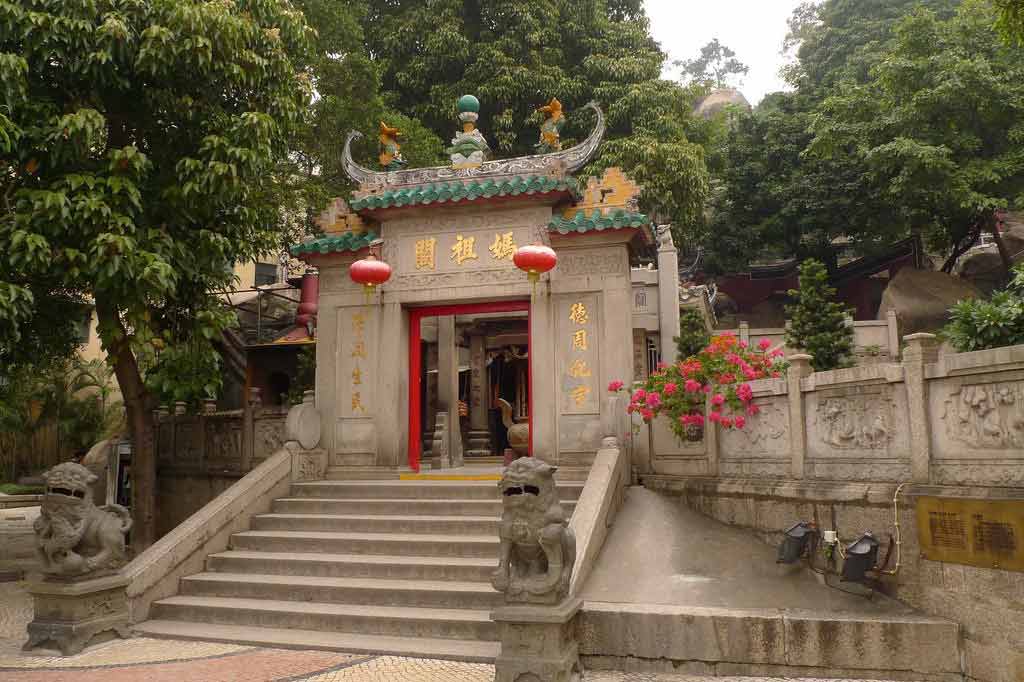 One of the most famous traditional Chinese temples in Macau is the A-Ma Temple. This is the temple believed to be the source of Macau's name. The city's oldest temple is dedicated to the protector of fishermen and sailors, goddess Mazu. Check out the Gate Pavilion, the Memorial Arch, the Prayer Hall, the Hall of Benevolence, the Hall of Guanyin, and Zhengjiao Chanlin (a Buddhist pavilion), each one a superb example of Chinese architecture. Each pavilion holds a different deity. This makes A-Ma Temple a true example of Confucian Chinese principles.
9. Try Your Luck In One Of Macau's Casinos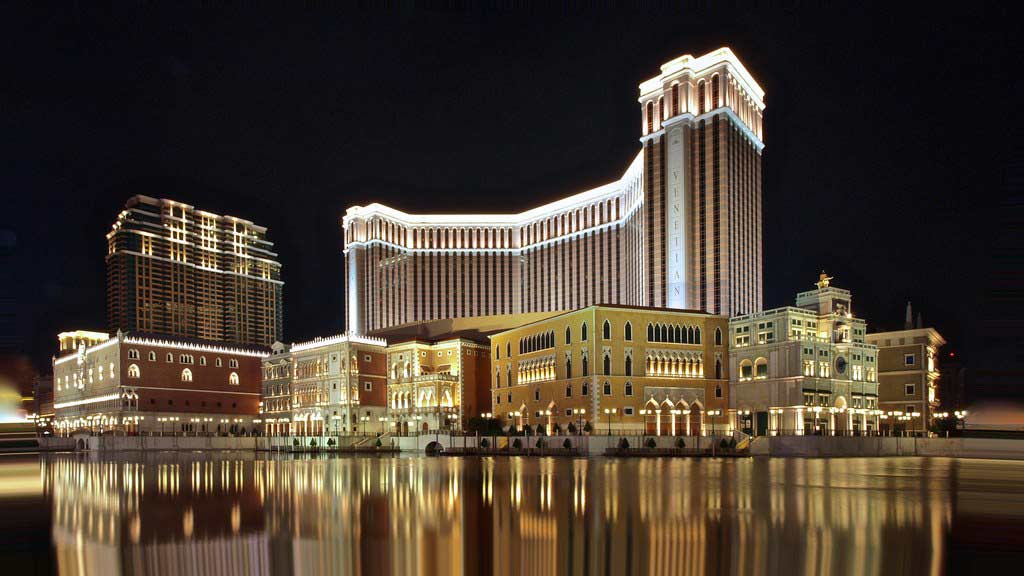 Are you a gambler? Then you'll be totally at home in Macau. If you've not been to a casino at all, we urge you to visit some of Macau's fabulous ones. The Las Vegas of the East, as Macau is called, has more than its share of casinos. Don't stress yourself over games you don't know – try your hand at the Roulette or at one of those coin machines. The Venetian Macau is the biggest casino in the world. Do take the time to check it out!
10. The World's Highest Bungee Jump!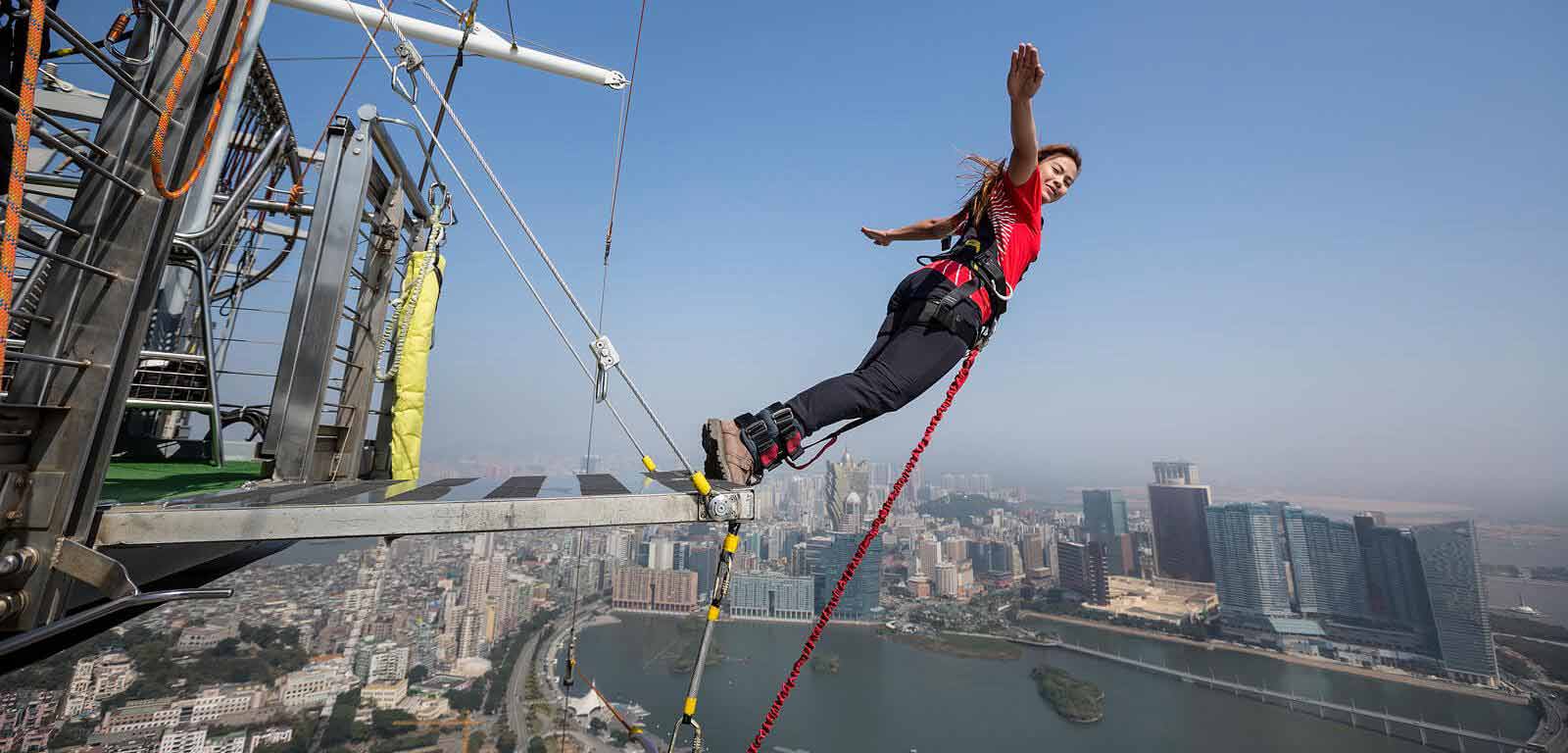 Which place holds the Guinness World Record as the Highest Commercial Bungee Jump in the world? That's the Macau Tower that rises to a height of 233m (764 ft.) above the ground. Adrenalin-junkies throw themselves off a platform from the top and scream on their way down. It's totally safe though. If you're not into bungee jumping, give the Skywalk and SkyJump activities a try.
11. Taste Some Cool Macanese Food!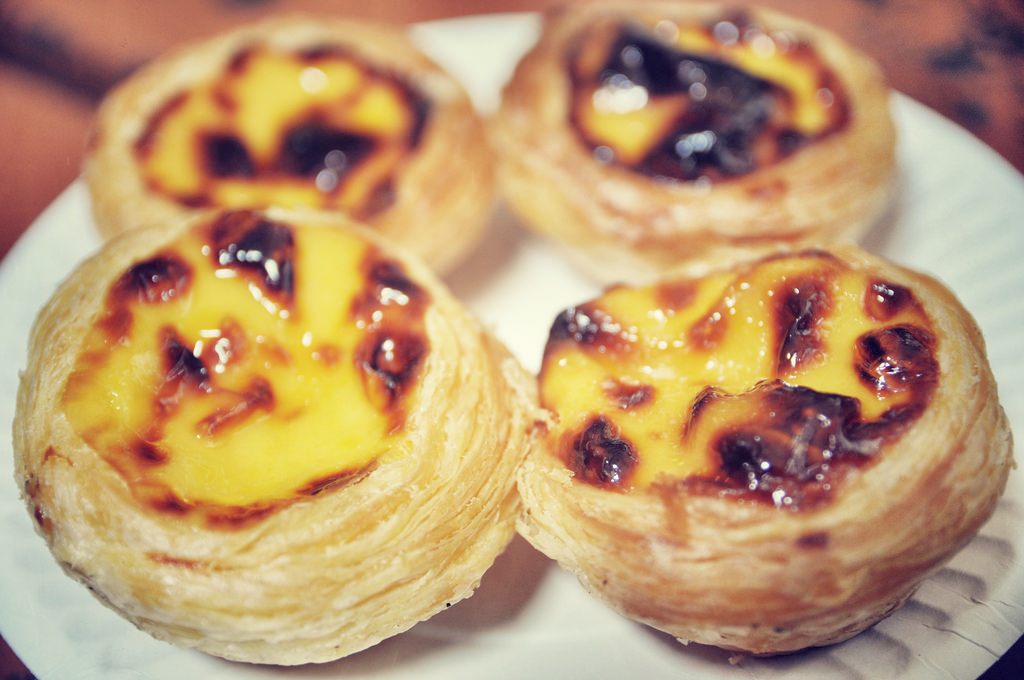 Macau was colonized by the Portuguese 400 years ago. Understandably, Macau's cuisine is a distinct mix of southern Chinese cuisine blended with Portuguese ingredients, spices and cooking techniques. This style of cooking is called 'Macanese' – neither Chinese nor Portuguese. Try the tacho (a fusion stew made with Chinese and European ingredients), cappela (baked meatloaf with black olives, breadcrumbs and cheese, topped with crispy bacon). Head over to Restaurant Litoral for a gastronomic intro into Macanese cuisine.
Conclusion
Don't shy away from Macau thinking it's just a great destination for gamblers. Macau's incredible colonial architecture, cultural ethos, cuisine and unique landmarks make this city worth a visit, gambling or no gambling. Book your ticket to Macau today and explore this little gem on the South China Sea. You won't regret it!