Kuala Lumpur has been a favorite destination among tourists across the world. With sky touching modern architectures such as the Petronas Twin Tower, Jamek Mosque, skyline of Kuala Lumpur and many more, Kuala Lumpur also is very close to nature. One such beautiful place to visit in Kuala Lumpur is the Lake Garden. Officially known as the Perdana Botanical Gardens, Lake Garden in itself has many places to visit in it. Here is a list of beautiful places that you can visit in Lake Gardens.
Malaysian National Monument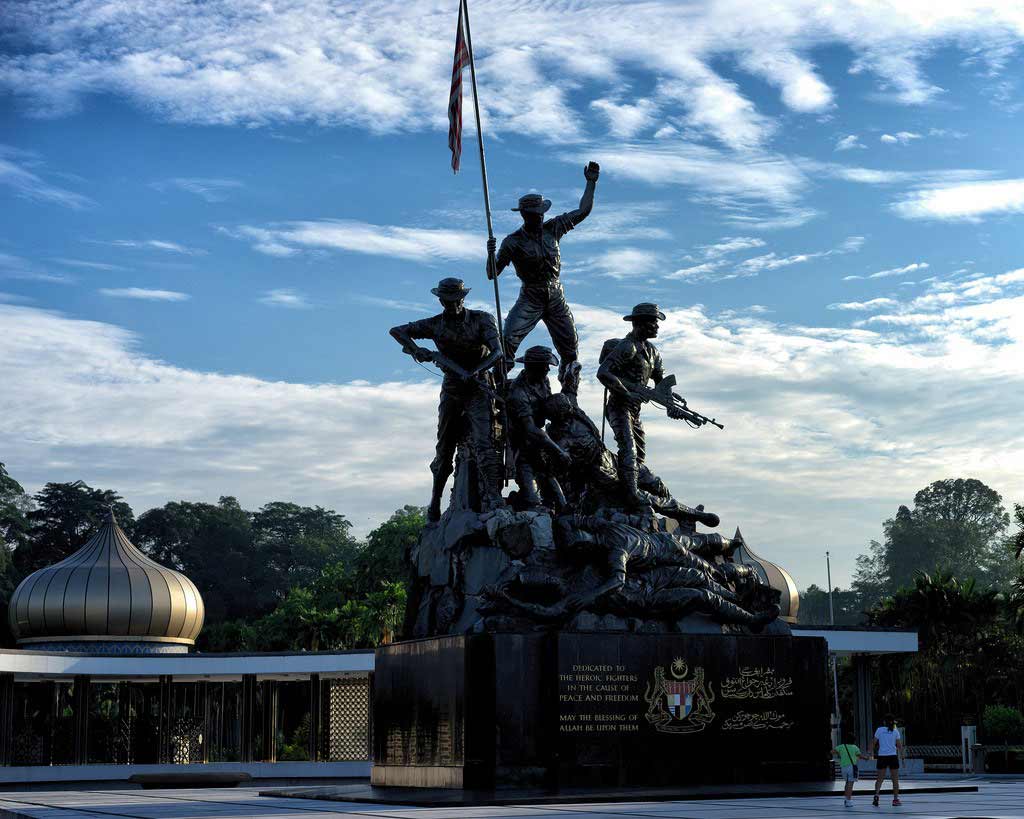 The National Monument is a sculpture which commemorates heroes who dies for Malaysian Freedom struggle against the Japanese occupation during World War II and also the Malaysian Emergency which lasted for a period of 12 years starting from 1948. Known as the world's tallest bronze free-standing sculpture, it was unveiled in the year 1966 to honour the lives of over 11000 people who sacrificed their lives. It is a monument of seven soldiers standing and helping their fallen comrades.
Kuala Lumpur deer Park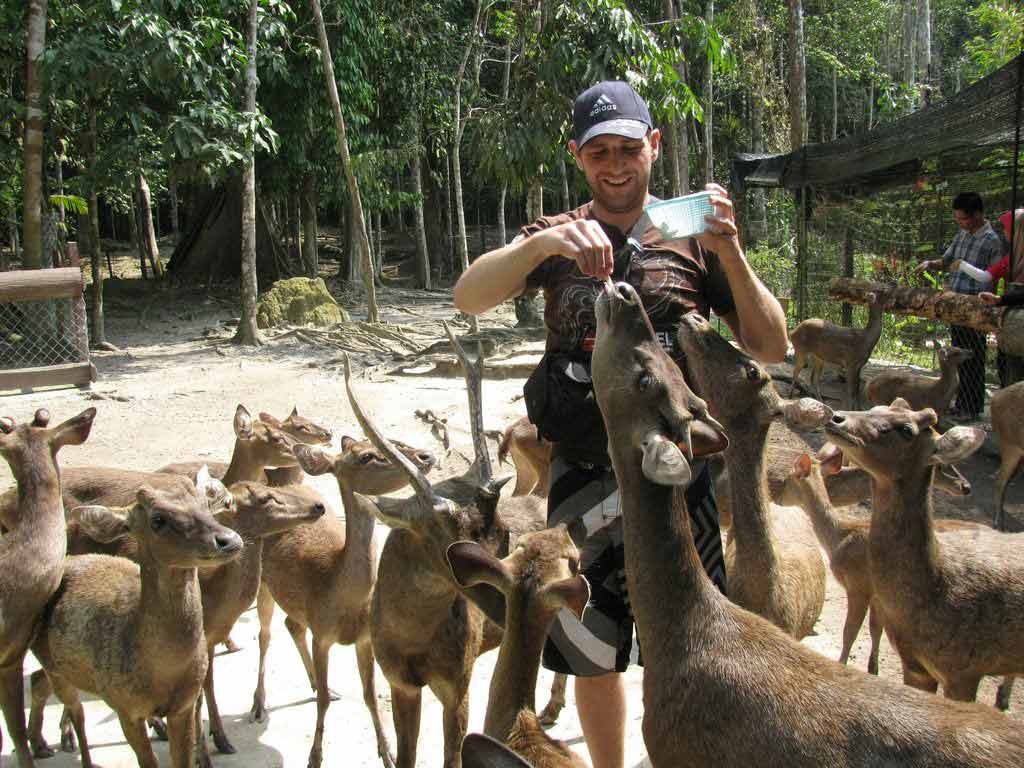 A part of the Lake Gardens, this 2-hectare park is home to many species of deer. With zero entrance fee, there is no reason why you shouldn't visit this beautiful park. With paths to walk through the park, it is convenient for the visitors to stroll through the park looking at the beautiful deer. Even under the sun, when you walk through the park, you feel comfortable as the park is full with lush green trees both on the inside and the outside. Species such as mousedeer – the smallest deer, sambhar, axis, and fallow deer are filled in the park. The caretakers of the deer are trained to answer any questions that you ask about the animals.
Kuala Lumpur Bird Park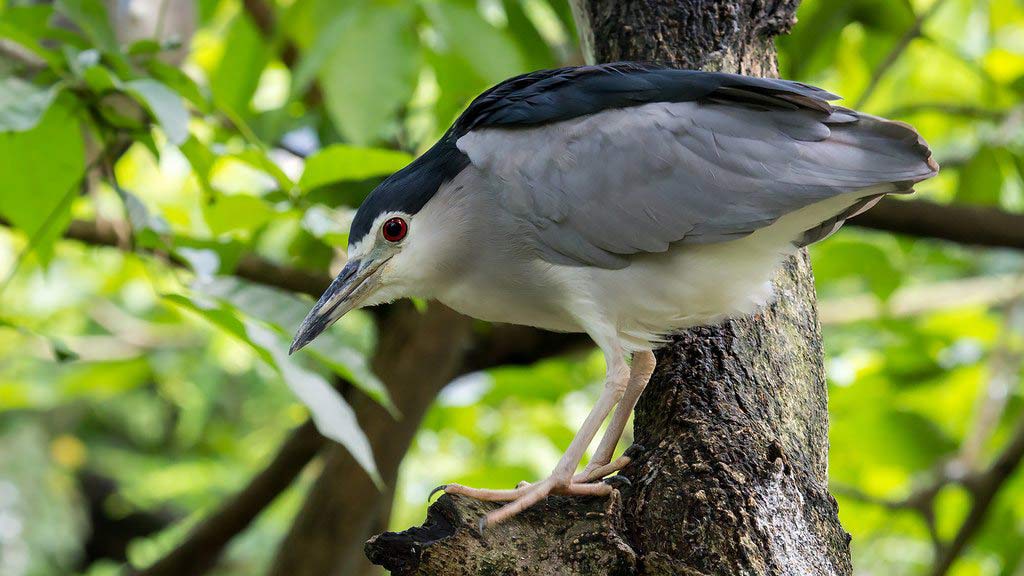 A renowned eco-tourism destination, the Kuala Lumpur Bird Park is home to over 200 species of local and foreign birds. Home to over 3000 birds, the park is spread across approximately 20.9 acres of beautiful lush green park. Divided into 4 zones, the first two zones are free-flight zones, while the third is the Hornbill Zone and the fourth is a zone where birds are placed in separate cages. The speciality of this park is that the first three zones are built closely resembling the habitat of the birds. This allows them to fly freely and breed naturally in this environment. Relax with your family and friends while enjoying the beautiful medley created by the sounds created by beautiful birds who flap their wings freely in this environment.
National Museum of Malaysia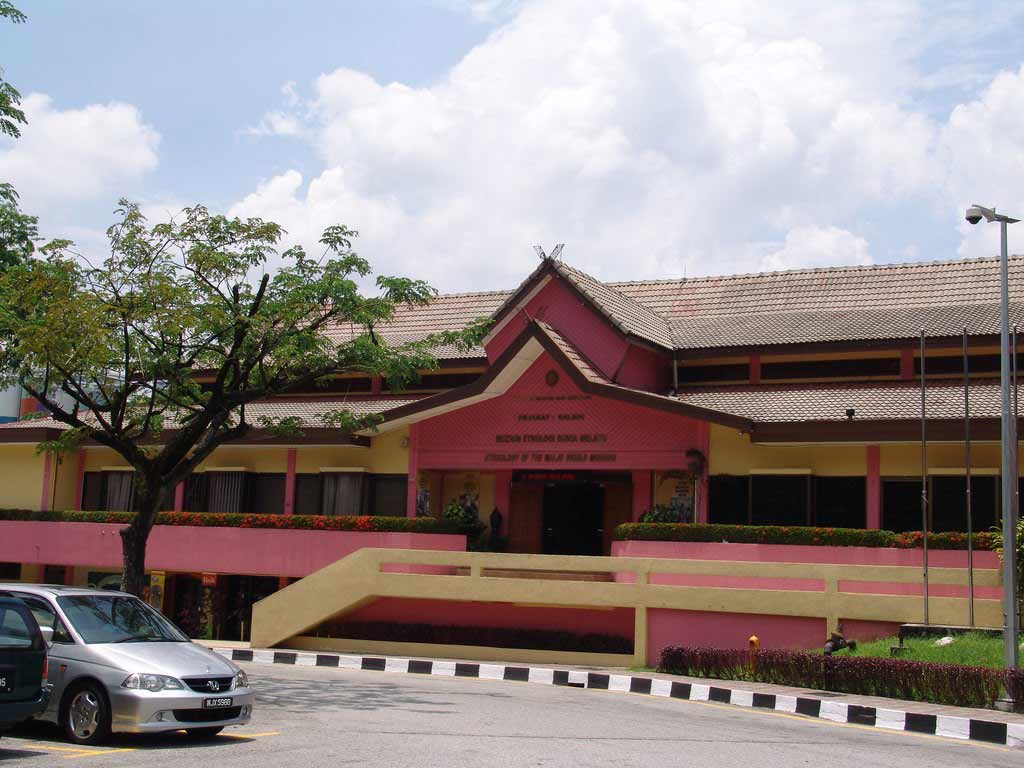 A perfect place to give you a preview of Malaysian history and culture, the National Museum of Malaysia is a three-storey structure that houses four main galleries for ethnology and natural history. From cultural events such as weddings, festivals to traditional weapons and musical instruments, ceramic, and flora and fauna can be seen here. Originally built by the British governments in the year 1898, the museum was completely demolished and a new structure was built in the year 1963. Ancient artefacts from the Hindu, Buddhist, Islamic cultures are beautifully displayed in the museum. Not only inside the museum, beautiful artefacts are also displayed outside the museum.
National Planetarium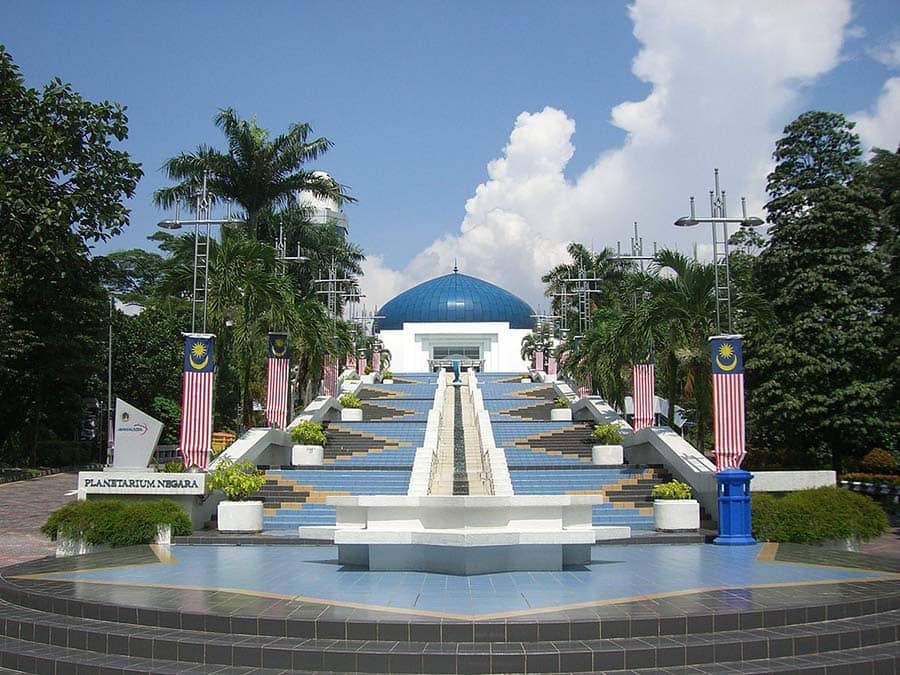 A Beautiful blue-domed structure, the National Planetarium is about 12,000 sq. ft. in area. Located at the top of a hill in Lake Gardens, the planetarium was opened for public in 1993. The space theatre in the planetarium shows large format space films. The main hall shows exhibits related to space science. Among these exhibits there is an Arianne IV space engine which was one of the engines that was used to launch the MEASAT 1 – the first satellite that Malaysia sent into space. With shows being aired every 1 hour from 10 a.m. to 4 p.m. you have a lot of time to not miss it.
National Mosque of Malaysia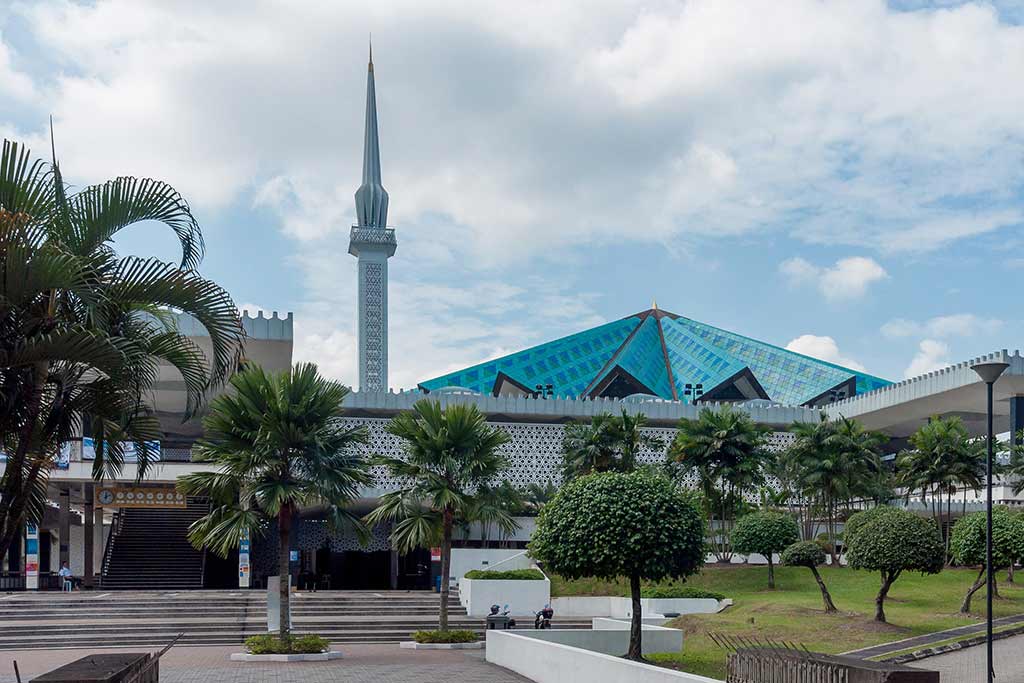 Built in 1965, the National Mosque has a capacity of accommodating 15,000 people and is spread over an area of 13 acres. With reflecting pools and fountains, the mosque looks splendid. The modern design of the mosque incorporates the contemporary and traditional Islamic art of calligraphy and ornamentation. This beautiful structure includes a main prayer hall and has 48 small domes with a 73-metre-tall minaret and a 16-point star concrete main roof.
Perdana Botanical Garden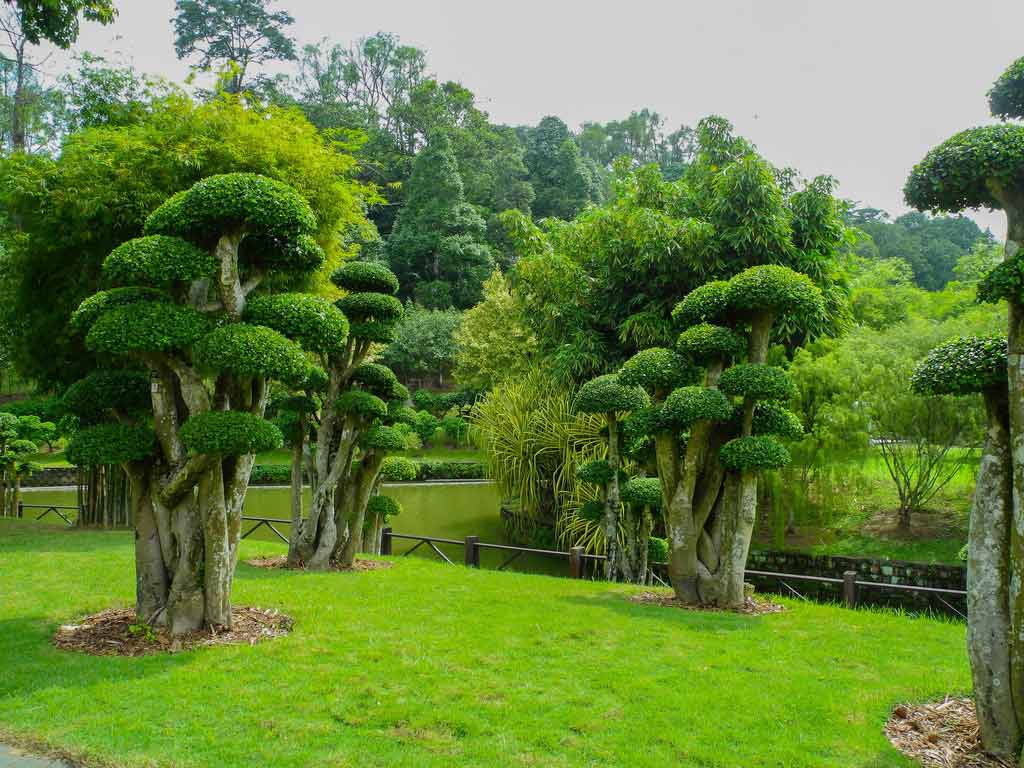 Originally built by AR Venning in 1888, this public park was relaunched in the year 1975 renaming it as Taman Tasik Perdana or the Perdana Lake Gardens. The garden has unique features as in it has the elements of a show garden, the environment of a Tropical rainforest, and the beauty and calm of a getaway place right in the middle of a city. It also holds a Herbarium, a Library, a Visitor Center. The different gardens include Orchid garden, Hibiscus garden, and Sunken Garden. This beautiful garden is spread over an area of 91.6 hectares. The overall beauty of this garden will mesmerise you and fill you with bliss. The entrance is free on weekdays.
Kuala Lumpur Butterfly Park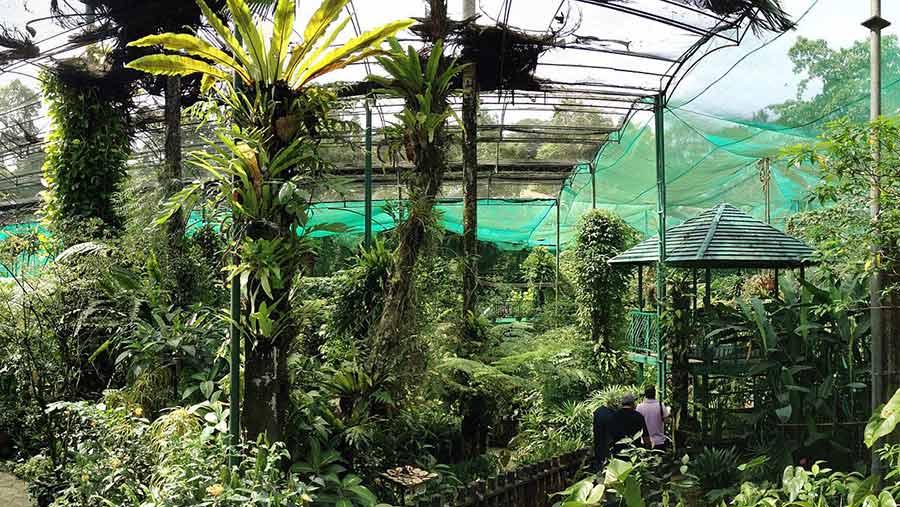 Boasting to be the largest butterfly park in the world the Kuala Lumpur Butterfly park is spread over 80,000 sq. ft. The garden is filled with over 5,000 live butterflies that flutter their delicate wings and fly. It is a paradise on earth where you can see butterflies dancing in clusters of sweet smelling flowers and ferns. This butterfly park is so beautiful that Discovery Channel broadcasted this beautiful park to over 200 million viewers worldwide. Apart from exotic plants and beautiful butterflies, this park also hosts Japanese Koi Fishes, Live insects, Fresh Water turtles, and a museum with large collection of butterflies from all around the world.
Islamic Arts Museum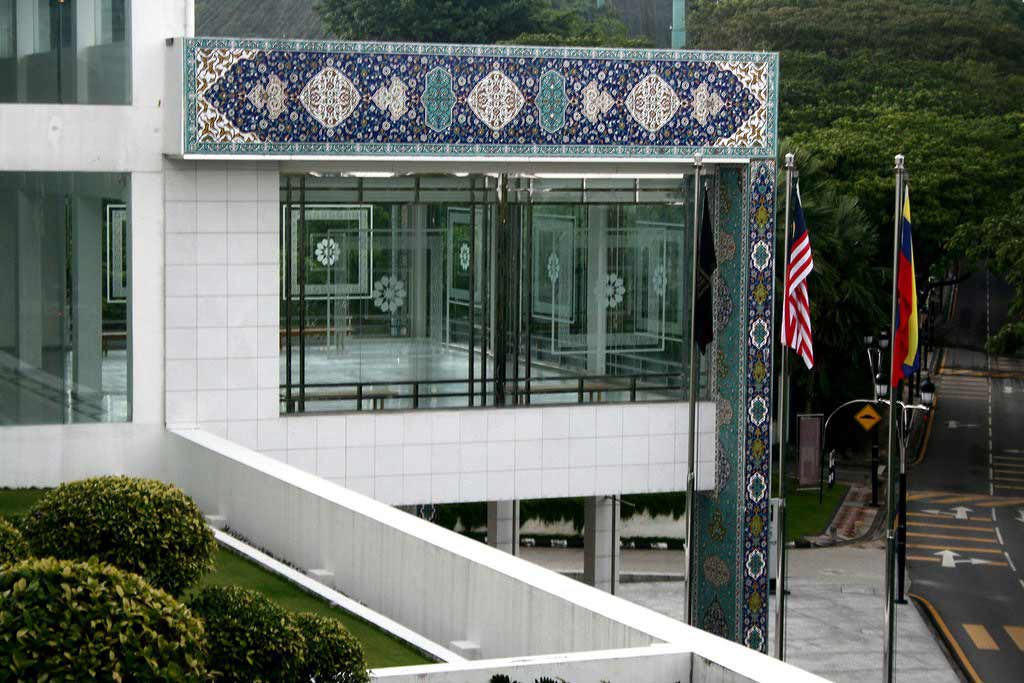 One of the most popular places to visit in Kuala Lumpur is the Islamic Arts Museum. With an area of 30,000 sq. ft., this beautiful turquoise domed structure houses more than 10,000 Islamic artefacts, and Art books. Instead of just focussing on Persia and Saudi Arabia, this museum has also focussed on Asia, China, and South-East Asia. The iwan-style entrance is transformed into a ceramic tapestry by the Iranian workers that frames a holy verse from Qur'an. The features of this architecture are made airy with seamless continuity of light and space.
Conclusion
Lake gardens is one of the main attractions of Kuala Lumpur and makes for a must-visit destination for all travellers. Take your time while visiting the lake gardens, it is not a destination to rush. Soak in its beauty and grandeur and add to the beautiful memories of Malaysia.