Hong Kong is a favorite destination for expats from around the world. The thing is, if you cannot make it to New York, try and make it to Hong Kong. This bustling, vibrant, never-say-sleep city of 7 million residents throbs with the kind of energy you find only in New York and other similar cities. So what can you do in Hong Kong? There's so much, right from seeing the best sights, to checking out the hippest restaurants, to exploring countless street markets. You cannot see and do everything, but here are a few experiences you cannot afford to let yourself miss while you're in Hong Kong.
1. Enjoy Some English High Tea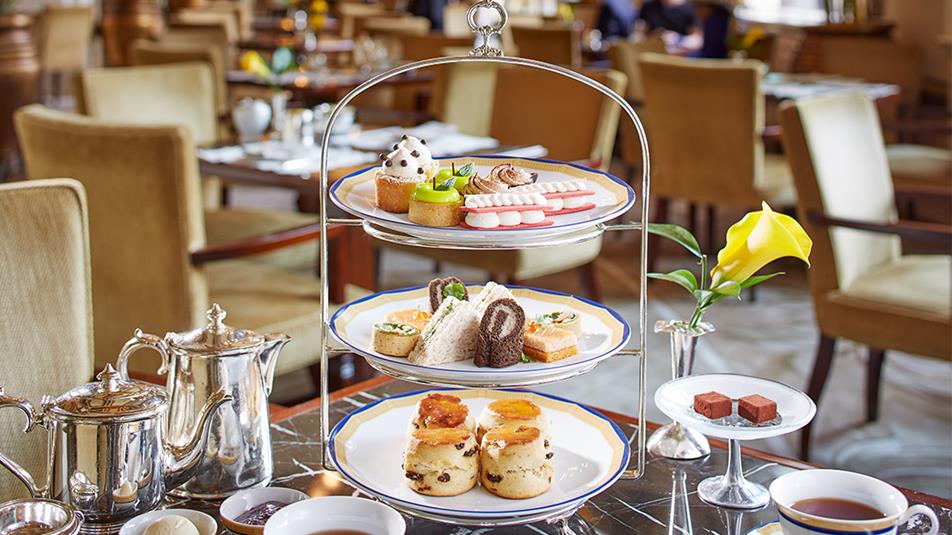 One of the most fun things to do in Hong Kong is to enjoy a quaint English high tea. Most of the city's hotels and top restaurants offer daily afternoon tea service. Book a tea spot at the lobby of The Peninsula hotel, where tea service begins at 2 p.m. It costs $81 for two people, but it's worth it at that. You can try out another popular spot, the lobby of the InterContinental Hotel, where you can enjoy high tea along with fabulous views of Hong Kong Island via the floor-to-ceiling glass walls.
2. Enjoy A Michelin-starred Meal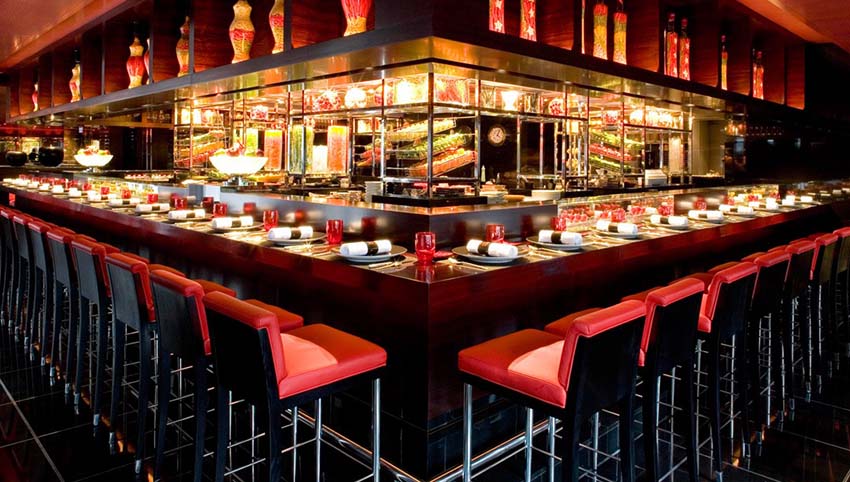 Did you know that 58 of Hong Kong's restaurants have been awarded Michelin stars? In fact, a meal at one of these restaurants is bound to cost much less than a similar restaurant in another top city. Get yourself a Michelin-starred meal at L'Atelier de Joël Robuchon (haute French), Bo Innovation (molecular gastronomy), and Lung King Heen (top Cantonese restaurant).
[Check Out: Best Attractions in Hong Kong Disneyland]
3. Be Part Of The Vibrant Art Scene!


Hong Kong's art scene is thriving. Visit any good hotel or restaurant and you'll see the importance they pay to art. The city hosts an Art Basel show during spring, which is very well attended. There are several galleries you can visit in Hong Kong, which host art by Gagosian and White Cube among others. Visit areas like Sai Ying Pun, Aberdeen and Chai Wan, to check out galleries where local artists display their art. To view some historical Chinese art, visit the Hong Kong Museum of Art.
4. Beach Ahoy!

Hong Kong being an island, there's no dearth of beaches. Just less than an hour from the city center are some exotic beaches. We recommend a lazy holiday on the Tai Long Wan beach on the eastern coast of Sai Kung Peninsula. It is one of the most beaches in all of Hong Kong. Next we recommend Shek O beach, with lovely stretches of golden sand in Stanley and surrounding Repulse Bay.
Average Temperatures of Hong Kong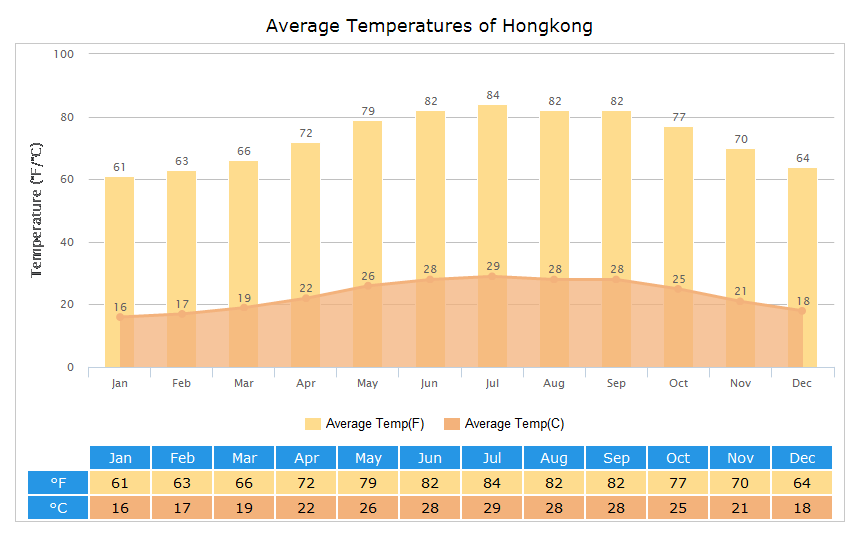 5. Go Crazy Shopping!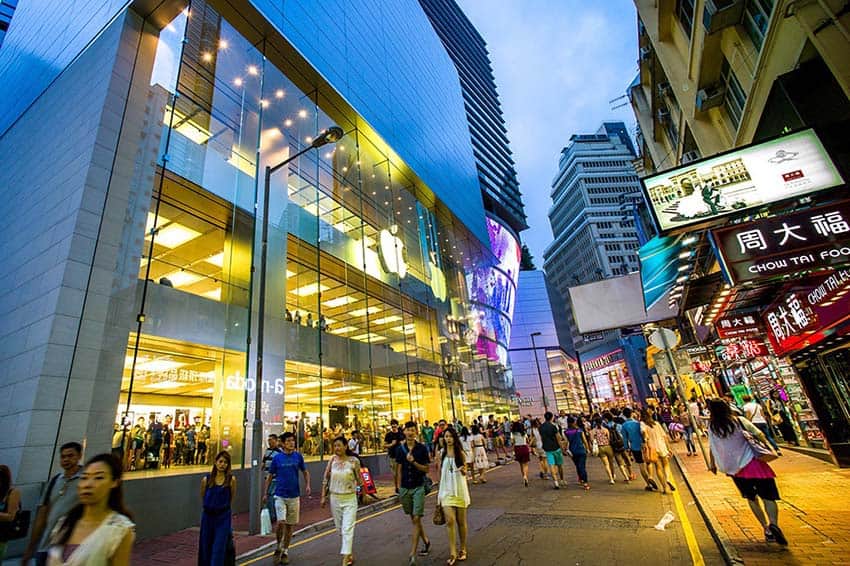 Hong Kong is all about shopping, and you'll understand why when you see the mazelike malls of Causeway Bay to the street markets, and the shops of Chungking Mansions on Nathan Road. Times Square is a gargantuan twelve-story mall with thematically organized stores. Shopping is part of Hong Kong's popular culture, so popular that people from mainland China pour into Hong Kong to shop during sales.
6. Breakfast At A Dai Pai Dong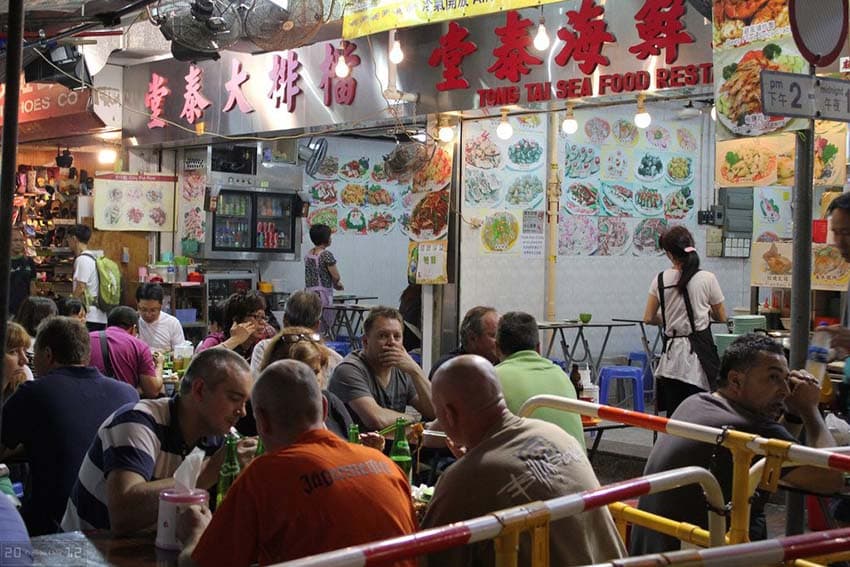 Find one of Hong Kong's open-air stalls (called A Dai Pai Dong) and settle down for a traditional breakfast of congee, French toast, and milk tea. There aren't many of these old open air stalls left, only just a couple of dozen. They're the best places to visit in Hong Kong for a cool meal. Not many left, so hurry and check them out!
7. Explore Hong Kong's Islands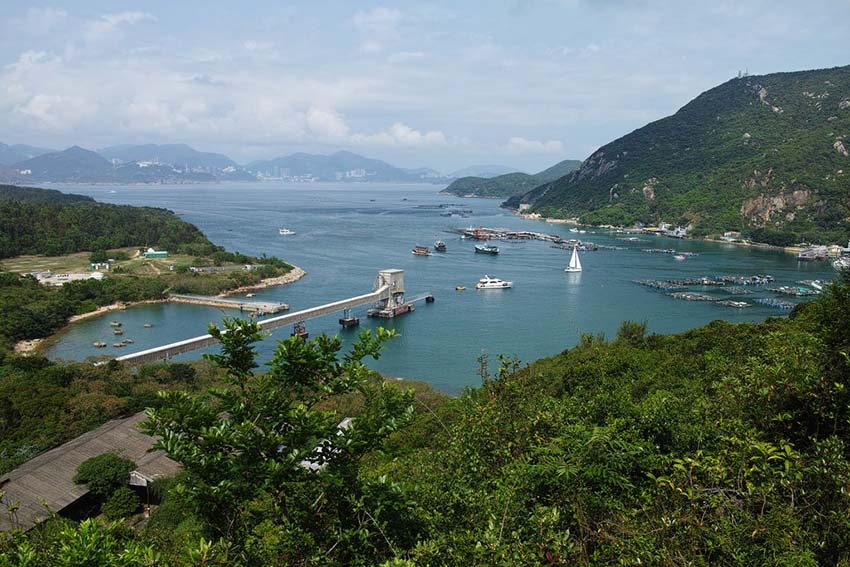 Hong Kong is not just a city; it's actually a Special Administrative Region (SAR) of 260 islands. You can reach several of these islands via ferry from the city center. Do your research first, and then check out each island for their best qualities. Some are known for their beaches, and some for the fine fishing. We recommend Peng Chau, Cheung Chau, and Lamma Island for Hong Kong attraction starters.
8. Try A Hong Kong Special Foot Massage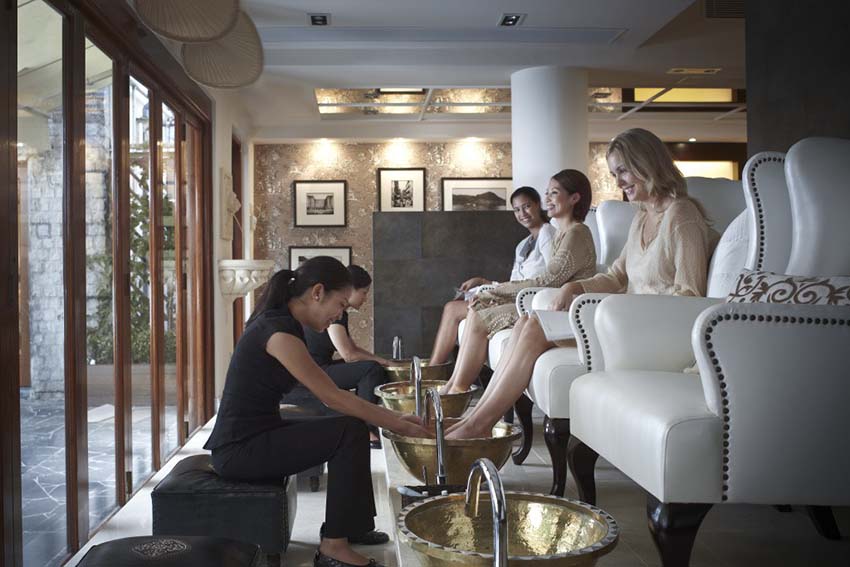 Tired of traipsing up and down the city on your tootsies? It's perfectly all right in Hong Kong to take 20 minutes off your day to relax, and get a lovely foot massage. Check out the Bastien Gonzalez pedicure at the Oriental Spa at The Landmark Mandarin Oriental, or the yummy massage at The Peninsula Spa. You can also just duck into any of the 100s of massage parlors on every main street.
9. Ride the Star Ferry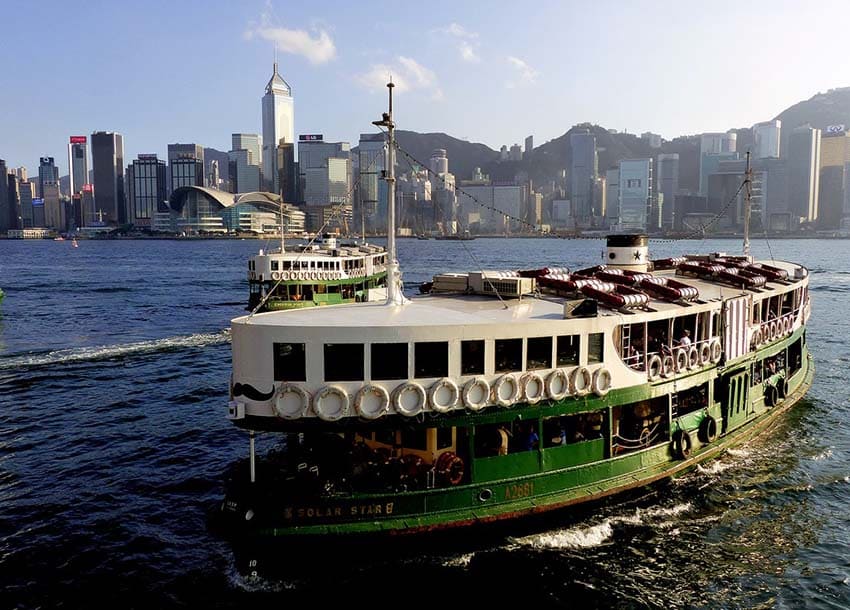 Every year, the Star Ferry carries 20 million riders across Victoria Harbor. Don't miss riding the ferry from Kowloon and Hong Kong Island. It will be one of the most scenic boat rides you've ever taken. You'll love watching the skylines of Hong Kong and Kowloon on both sides of the water. Do it at night, and enjoy the incredible city skylines all lit up in multicolor.
10. Gaze At The View From Victoria Peak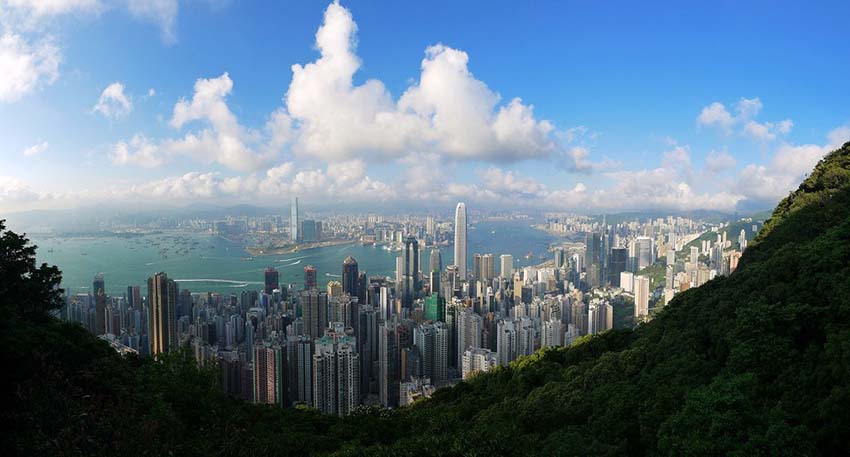 The peak stands at a height of 1,805 feet above sea level, and standing at the summit gives you the most mindblowing views of Hong Kong Island, Kowloon and its eight mountains and the picturesque Victoria Harbor. Ride the world's steepest funicular railway, the Peak Tram to the top of Victoria Peak. Whether you are there enjoying the day views or the night views – both are spectacular.
11. Check Out The Street Markets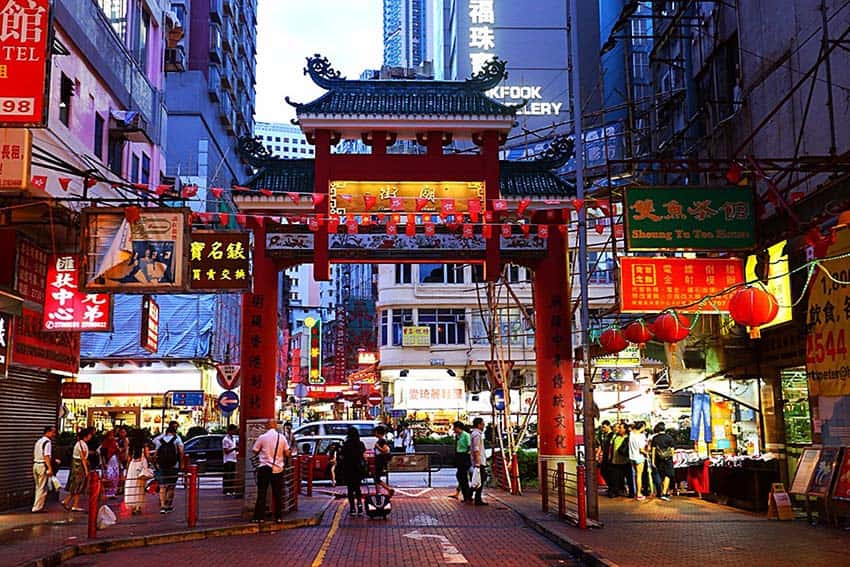 Hong Kong's lively street markets offer everything you've ever dreamt of. The Ladies' Market with over 100 stalls sells clothing and accessories. The Temple Street Night Market sells watches. Cat Street market is famous for its antiques, and Apliu Street Market is the place for electronics. For shoes, head over to Fa Yuen Street (known as Sneakers Street). Hong Kong has several street markets dedicated to flowers, kitchenware, goldfish, birds, jade and more.
Conclusion
Hong Kong is like a traveler's treasure trove. The more fun things you discover, the more lies undiscovered, waiting for you to take a look. If you're on a short trip, then do try the activities we've mentioned. If you're lucky enough to enjoy a longer visit, explore all your options and make the most of it!