If you have only three days to spend in this attraction-loaded city, make those days really count. While spontaneity may be a traveler's jolly card, it's planning that'll win the day when you have limited time to explore a place like Hong Kong. We're coming to your rescue right here, with an itinerary tailored for 3 wonderful days in wonderful Hong Kong. We've taken into account your time restrictions and also transport requirements while planning this itinerary. Go on, plan your flight, print out our itinerary and get started on your Hong Kong adventure!
Before You Travel
• Confirm your hotel bookings before departing for Hong Kong. Doing this will save you a great deal of time later.
• Arrange to arrive at Hong Kong in the early morning, leaving yourself with a fresh day to get started on the things to do in Hong Kong for 3 days.
• Pack light! Hong Kong is known as a Shopper's Paradise, so you don't want to bring too many things with you. Shop till you drop and fill up those cases to take back with you!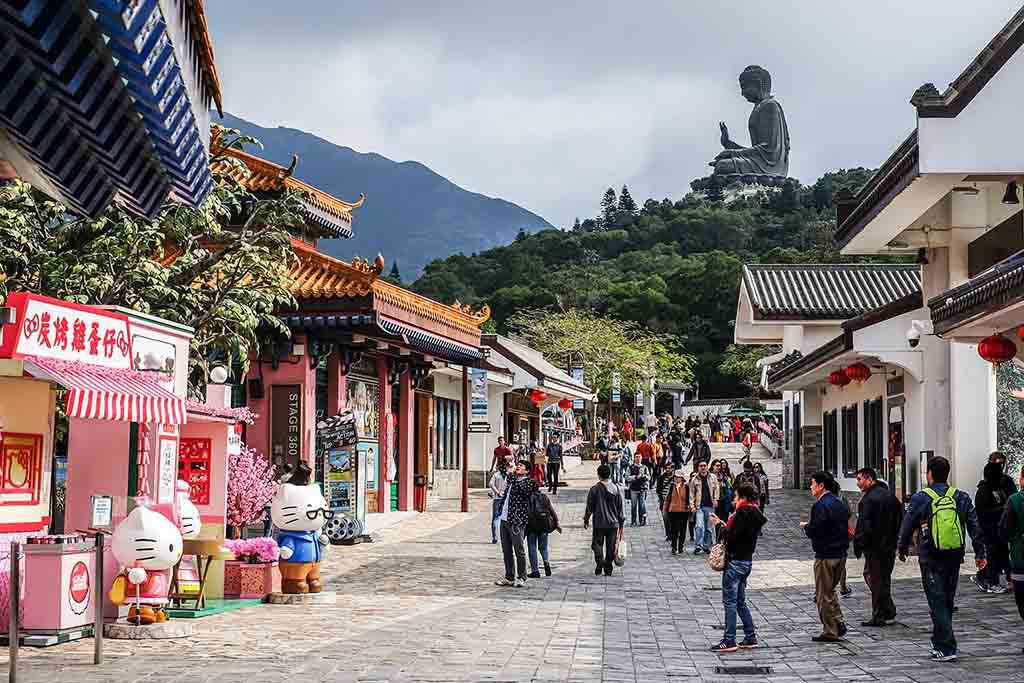 Day 1: When You Arrive
• At the airport, purchase a City Travel Pass that allows you two Airport Express trips along with unlimited, non-stop MTR (Hong Kong subway) rides.
• Pick up some Hong Kong dollars at the airport itself; it's true you could get better exchange rates within the city, but you want to be prepared early on.
• Don't wonder what to do in Hong Kong in 3 days; just grab some maps of the city, marked with not-to-miss attractions and nearby MTR stations. That's all you need to make your way to any place in Hong Kong – that, and plenty of enthusiasm and energy, which we're sure you'll bring!
• Use the Airport Express to get dropped off at your hotel; check in and get started with your tours for Day 1. You can use the second Airport Express pass for your return trip to the airport.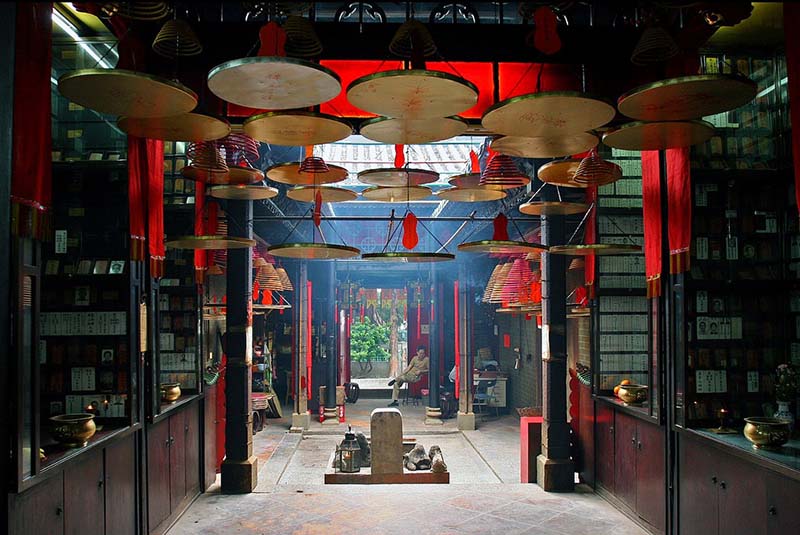 Day 1: Itinerary
• Morning: Take a ride on the Central Mid-Level escalator, the world's longest uncovered escalator. Many people do this just for fun, enjoying the long, long ride.
• Noon: Visit the Tin Hau Temple on Joss House Bay which was built in 1266. It is the oldest and largest of the three Tin Hau Temples in Hong Kong. Chinese fortune tellers throng the outside of the temple; you can get your fortune told for just a few dollars!
• Lunchtime: Enjoy lunch at one of the world's cheapest Michelin-starred restaurants, Sugo Trattoria. This place is famous for a variety of dim sums.
• Mid-afternoon: Walk around Hong Kong street markets. Check out the goldfish market which sells the largest varieties of goldfish. Visit the Ladies Market and haggle over fabrics. Visit the Temple Street Night Market for souvenirs and some great street food a.
• Evening and Night: At 8 P.M., be sure to watch the Symphony of Lights spectacular, which is a nightly multimedia that's run on over 40 buildings on both sides of the Hong Kong harbor. This spectacular has been named as the 'World's Largest Permanent Light and Sound Show' by Guinness World Records. It's an unforgettable spectacle of laser beams, colored lights and searchlights that move in synchronization to music and themed narration in multiple languages. The best way to enjoy this show up close is by taking a ride on the ancient Chinese Aqua Luna junk boat to the harbor. Stop for dinner at one of the excellent restaurants near the harbor, such as Angelini, a 5-star Italian restaurant.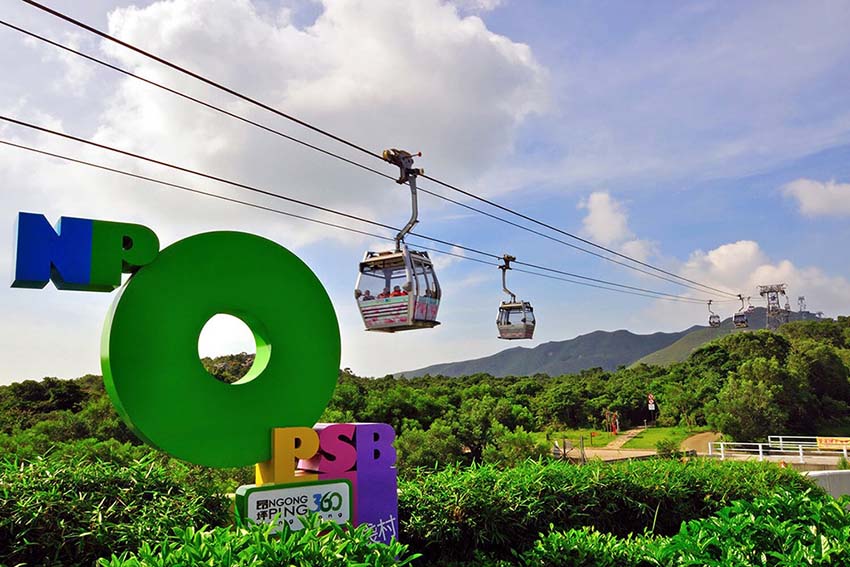 Day 2: Itinerary
• Morning: Begin your morning with ride on the Ngong Ping 360 cable car to Lantau Island, to see the 34-foot tall majestic Big Buddha. You'll have to climb 268 steps to get to the Buddha, so make sure you have a hearty breakfast.
• Lunchtime: After your trip to see the Buddha, take off to the Jumbo Kingdom Floating Restaurant for lunch. Enjoy the signature dish, Flamed Drunken Shrimp, which is cooked right on the table in front of you.
• Mid-afternoon: Post lunch; head off to see the Ten Thousand Buddhist Monastery, which houses more than 13,000 statues of the Buddha.
• Evening and Night: Enjoy a quick and cheap dinner at one of Hong Kong's night street markets. Enjoy the vibrancy of the city, its multi-ethnicity and the cadences of various languages and accents that flow across the streets.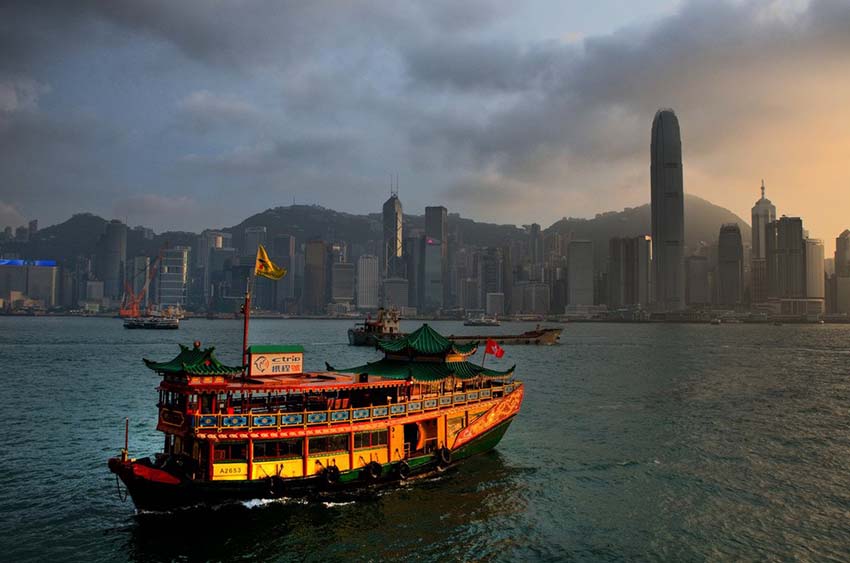 Day 3: Itinerary
• Morning: Start your morning with a visit the ICC Tower and Elements Mall, one of the world's tallest towers. Do all the shopping you desire here, and then climb up to the ICC Tower's Sky100 Observation Deck for a view of the city's amazing skyline.
• Midday: At midday take a Star Ferry cruise in Tsim Sha Tsui. For two full hours, you'll cruise Hong Kong's beautiful coastline on the Star Ferry. The Star Ferry cruise was once the greatest event for tourists in Hong Kong and it's still a treat.
• Lunchtime: Grab lunch at a restaurant near Victoria Harbor.
• Afternoon: Take the Victoria Peak Tram, and grab a view of the sea and the city from the top of Victoria Peak. Stroll the paths overlooking the north and west sides of the island, and see Hong Kong like never before.
• Late Afternoon: Visit the Hong Kong Museum of History to understand how Hong Kong developed into the world financial power and trade center it is today.
• Evening: Enjoy some thrilling rides at Ocean Park. Enjoy the sea animals in aquariums and spend the time till dinner and bed.
Conclusion
Don't miss taking a stroll in the Hong Kong Park. This park has a greenhouse that houses 2,000 plant species. There's also a world-class large open aviary kept protected under a net canopy here. This park also contains Hong Kong's oldest and best-preserved British colonial buildings from the 19th century. Another not-to-miss attraction is the Hong Kong Museum of Teaware, where you can admire a range of wonderful antique ceramics, a tea shop offering all kinds of tea and a tea café. You can see and do a lot in Hong Kong within 3 days, but you'll soon long to be back to explore this enchanting city in greater detail.