Ramadan in Dubai is into its final 10 days means the Eid Al Fitr or the Festival of Breaking of the Fast is almost here, offering an extended weekend which is expected to span 4 to 7 days depending on the moon sighting. This indicates plenty of time to experience not only the timeless traditions and boundless energy as part of Eid Al Fitr but also to check out the endlessly new and refreshing things to do in Dubai. If you're stuck on how to effectively fill in your holidays, use this comprehensive guide featuring the best roundup of live Dubai events, special shopping deals, theme park ideas etc.
1. Spectacle Striking Eid Fireworks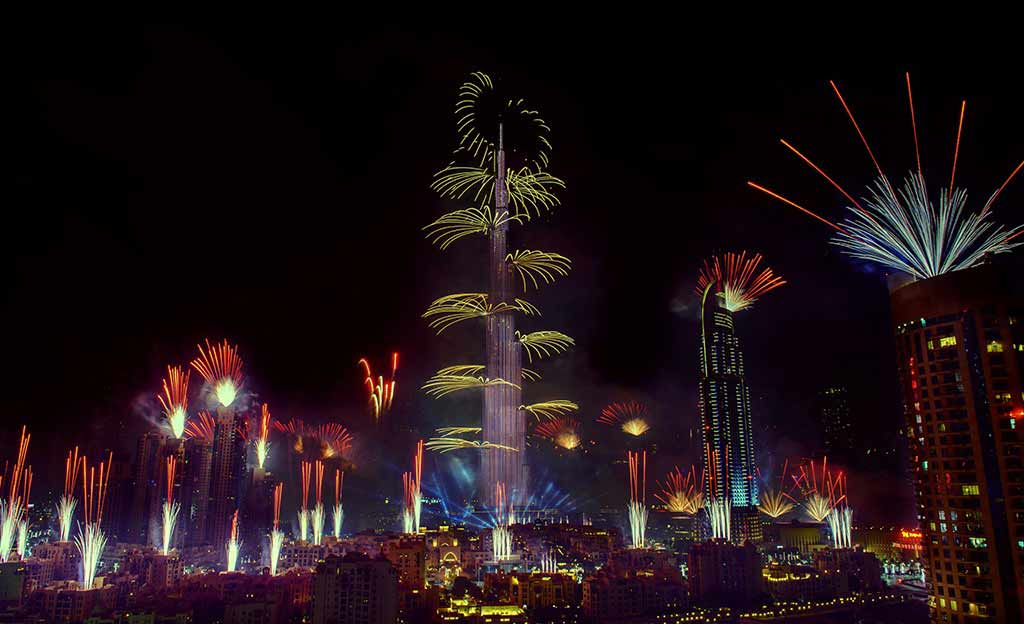 Get into the unrivaled fervor and spirit of Eid Al Fitr in Dubai by making your way to the activity-packed Dubai Festival City – a waterfront community which is aptly called a city within a city. As usual, it puts on an exclusive program of Eid celebrations, mainly the astounding fireworks show which you can watch it for free on 26 June, starting from 23:00 hours. Don't miss the aromatic Arabic coffee available at Festive Square from 26th June to 30th June (20:00 hrs – 23:00 hrs), among other traditional experiences.
2. Immerse in the fun and festivities of Modhesh World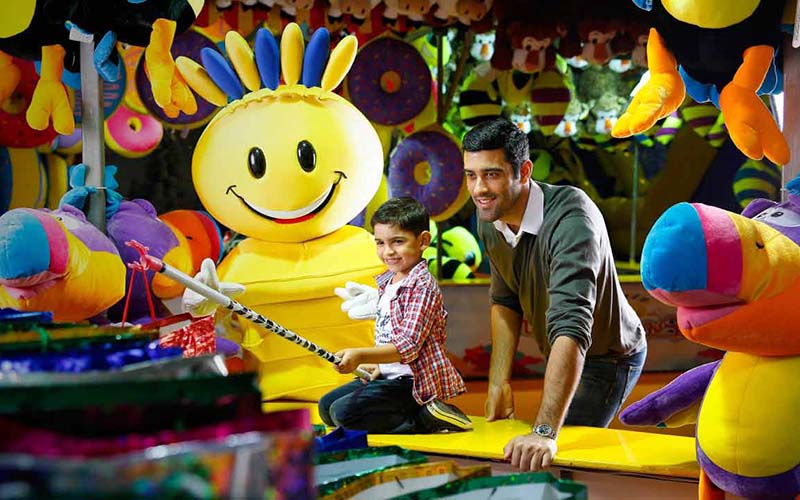 The long Eid holidays allow you to make the absolute best of the 18th edition of Modhesh World – a cheerful eight-week event (20th June to 12th August), especially focused to draw families. Held at the renowned Dubai World Trade Centre (DWTC), it ensures an incredible edutainment experience for kids and adults alike. Featuring the ever-effervescent, cuddly Modhesh as its iconic mascot, it enthralls visitors with a vast array of attractions, shows, and dining options all immaculately set within DWTC's air-conditioned eight halls. Modhesh World further systematizes several innovative programs for Dubai Summer Surprises (DSS), one of the region's longest events providing numerous shopping and entertainment options.
3. Shop, Spin & Win

This Eid, pick up the favorite items on your shopping list. After all, most of Dubai's malls, boutiques, souks etc offer unbelievable Eid discount and promotion bonanza, assuring hundreds of Dirhams in savings. Most noteworthy among them is 'Shop, Spin & Win' campaign launched by Dubai Shopping Malls Group (DSMG). Visit one of its participating malls between June 16 and Eid Al Fitr, and shop for a minimum amount of AED 200 in order to get your name entered for an exciting raffle draw. If you're one among 50 fortunate winners, you'll get the chance to spin the wheel on Eid day, allowing you to take home extravagant gifts ranging from AED 2000 to AED 25000.
4. Get your Dose of High-Energy Adventure and Amusement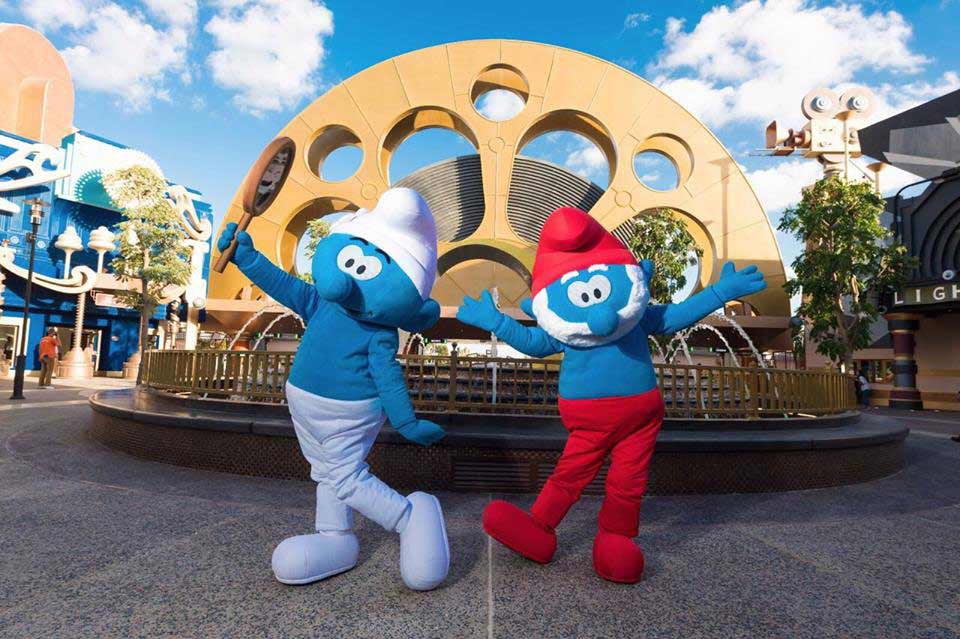 For those who wish to make their Eid break extra special with some action and thrill, Dubai has some of the world's best theme parks including the latest and lately opened IMG Worlds of Adventure, Hub Zero, and the colossal Dubai Parks and Resorts, which alone hosts two movie-based theme parks (Motiongate Dubai and Bollywood Parks Dubai), a LEGOLAND theme park as well as a water park, a Polynesian themed resort, and an exclusive dining and retail destination – Riverland Dubai. Alternatively, if theme parks are not your thing but you still crave for a unique escapade, we would recommend you to head off to spots like Escape Hunt where you can play one of the world's biggest live escape games.
5. Watch Live Entertainment Shows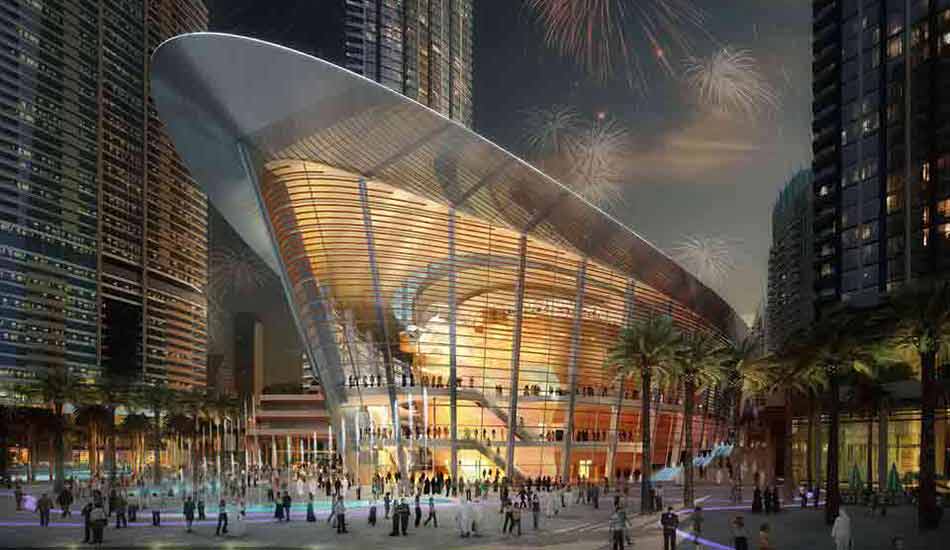 Another way to celebrate your Eid holidays is to witness live shows by some of the most gifted artists. Step into Dubai Opera House to see the renowned Emirati singer, Mohammed Al Shehhi, performing live. Also, enjoy eclectic performances by DJ Stryker and Majed al Mohandes – an Arabic popstar. Most of all, be sure to reserve tickets for Barry Hilton Live Show (29 July) to add a sprinkling of fun and humor to your holidays.
Date, Timing & Venue
• Mohammed Al Shehhi Live (30 June): From 22:00 hrs @ Dubai Opera
• Majed al Mohandes Live (27 June): 19:30 hrs to 21:00 hrs @ Dragon Mart 2
• DJ Stryker Live (29 June): From 23:00 hrs @ The Music Room
• Barry Hilton Live (29 June): From 21:00 hrs @ Movenpick Hotel JBR
6. See Vintage Cars on Display at Novo Overdrive Classic Car Exhibition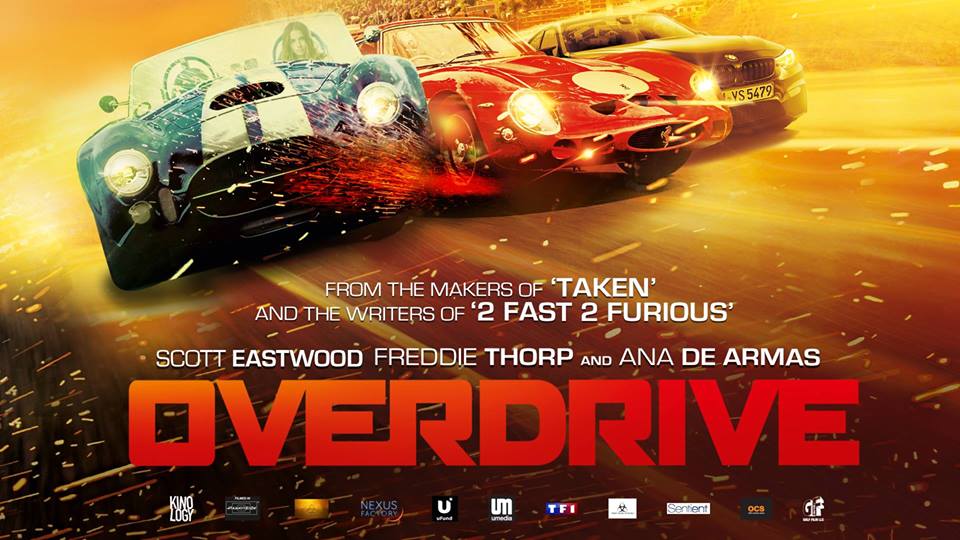 These holidays bring double delight to motoring enthusiasts. Besides getting to watch the French blockbuster 'Overdrive' which is all set to release during Eid, you'll be able to explore a collection of eight vintage vehicles put up on display at Dubai Festival City's Festival Square from 19 June – 30 June. Remarkably, two of them have been showcased in the movie. A combined effort of Novo Cinemas, Nostalgia Classic Cars, and Dubai Festival City, this 11-day exhibition also lets you win prizes including an indulgent stay at Intercontinental Hotel and seven-star Novo Cinemas ticket, aside from an opportunity to enjoy a thrilling sports car drive in McLaren 650S.
7. Go on an exotic dinner cruise at Dubai Canal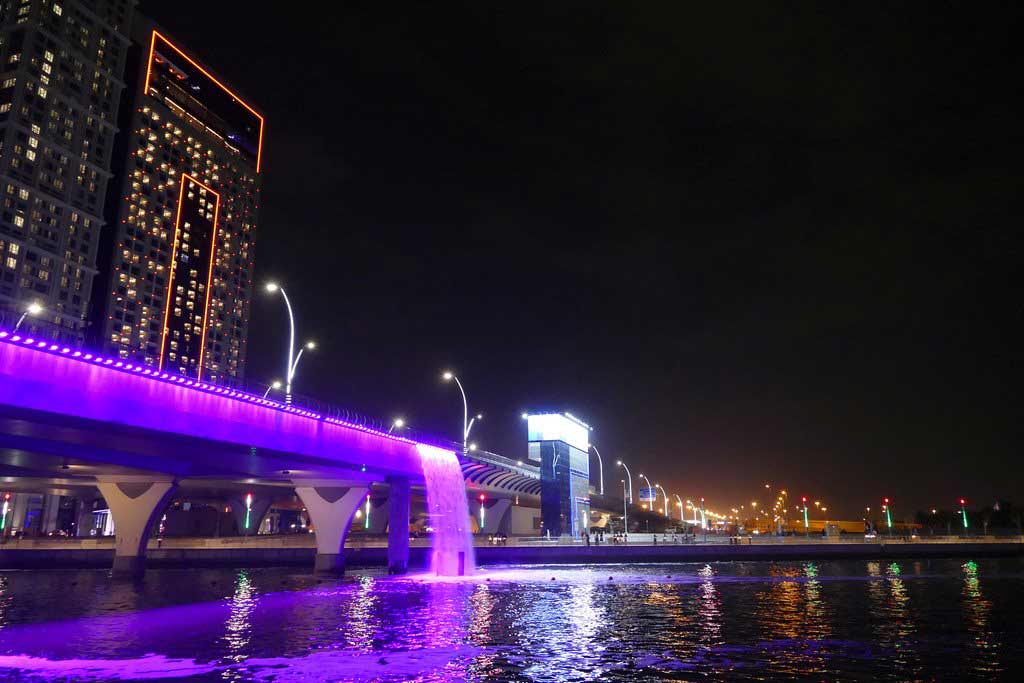 Do you think that traditional dhow cruise in Dubai can't get any better? Then you're absolute wrong. Grab your friends and family for an ethereal dinner cruise along Dubai Canal, one of Dubai's newest as well as wondrous marvels. During your 2.5 hour culinary sail, you'll not only be able to savor scrumptious foods and live entertainment but also admire the dazzling views of uber contemporary skyline. Surely, you'll be in awe as the waterfalls installed in the canal give way for your vessel to unperturbedly slide through. So what better way to chill out in style and experience a serene, magical night out in the heart of modern Dubai?
8. Get Arty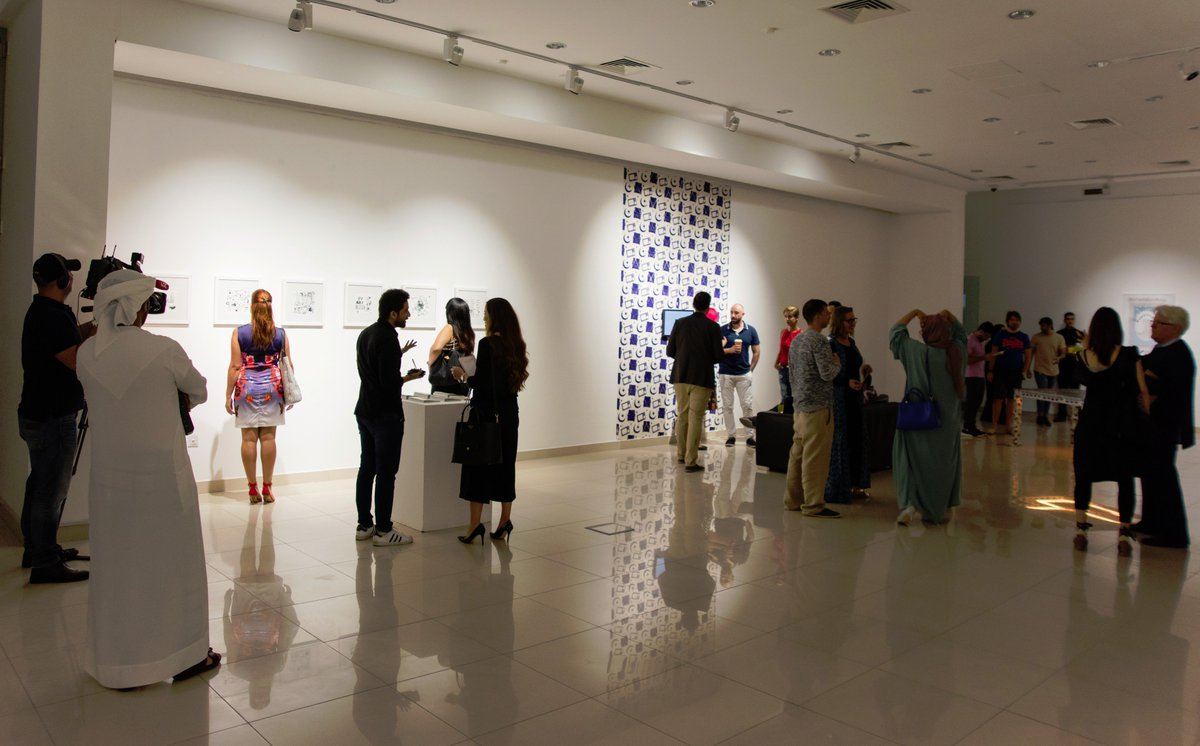 Beyond its staggering array of shopping, sightseeing, and entertainment options, Dubai is a creative enclave. Needless to say, Eid in Dubai is the perfect time if you would want to grab some traditions or culture, admire art pieces by renowned artists, or even support the budding local and international talents. Here are some of the top recommendations to satiate your creative side.
• Ramadanization Art Exhibition (24 May to 27 June): Conducted at DUCTAC (Dubai Community Theatre and Arts Centre), the highlight is a variety of multimedia creations by UAE based artists, depicting their own unique experiences and memories on the blessed month of Ramadan.
• Dance in the Dark (23 May to 30 August): This exhibition in Ayyam Gallery (DIFC) represents a collection of one-off art pieces by Mohammad Bozorgi –a well-known calligrapher from Teheran. The stand-out aspect of his works is the accurate disposition of mathematical configurations in line with the principles of Islamic Art.
• Living Shrine by Lisa Ross (13 May to 1 July): Get ready to be transported to China's Xinjiang region as you browse through a variety of stunning images on the Islamic holy shrines of Uyghur. They are the contributions of Lisa Ross – a popular photographer from New York.
• Artists for Change (21 May to 30 June): Indicative of its name, this is an attraction with a difference as it's an incredible program by the Fatima Bint Mohammed Initiative (FBMI) to support underprivileged women and artisans in Afghanistan. You can also make a donation which directly goes to the Red Crescent UAE.
9. Grab a Lavish Bite for Less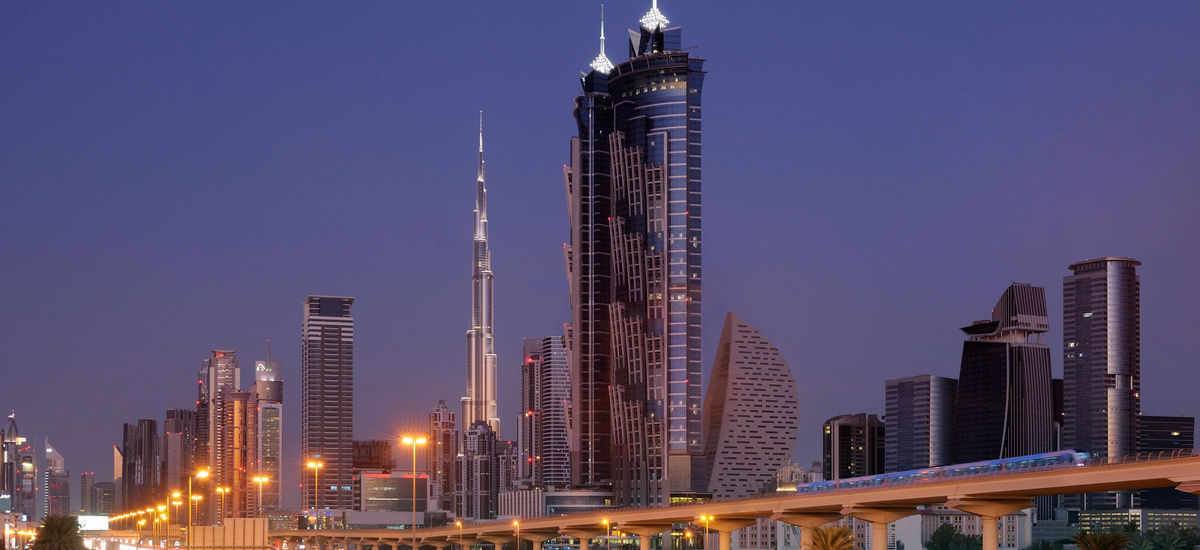 Eid Al Fitr brings tons of options for gastronomic aficionados as well. Join special Eid Al Fitr festivities at one of the world's tallest hotels, JW Marriott Marquis, where you can enjoy a super lavish buffet for just AED 215 per person at its Al Fanous Lounge (25 and 26 June). The bonus is that two kids can dine for free when accompanied by two paying adults.
If you wish to add a bit of Emirati culture and traditions to your dining experience, head to Bab Al Shams with restaurants like Al Hadheerah feasting you with over 200 culinary delights as well as live cooking stations. For an amount ranging from AED 125 to 500, you'll get to absorb its compelling ambience enriched by complimentary Wi-Fi and parking.
Meydan Hotel also comes with several enticing choices in the form of Farriers & The Meydan Tent and Shiba, where you'll pay just AED 165 for two people to relish unlimited Sushi and Dimsum specialties.
10. Plan an Exclusive Day Out with Kids


Keep your little ones engrossed and entertained during Eid holidays with a continuum of activities and attractions exclusively designed for kids. Turn Up The Music is the event to go if your kids love music and dance. See the exceptionally endowed students performing during this foot-tapping entertainment that lasts for approximately three hours.
Nothing could delight a cartoon lover than a trip down to Ibn Battuta Mall to Meet the Flintstones. On other hand, your adventurous kiddo will be excited to watch the daring Jungle Circus acrobatic show at Mercato Mall, which further enables them to participate in free Kids Circus Workshops. Above all, be sure to visit Children's City; it not only organizes amazing kid-specific workshops but also let your adorable ones to win prizes.
Date, Timing & Venue
• Turn Up The Music (29 June – 30 June): 15:00 hrs to 19:30 hrs @ Madinat Theatre Jumeirah
• Meet the Flintstones (25 June – 04 July): 17:00 hrs to 20:00 hrs @ Ibn Battuta Mall – India Court
• Jungle Circus (28 June – 30 June): 16:00 hrs to 21:00 hrs @ Mercato Mall
11. Enjoy Luxurious Stay
Whether you're a visitor looking to have a pampered holiday at affordable rates or a Dubai resident who doesn't have time for a getaway, Eid Al Fitr is the time to unwind and treat yourself with an extravagant stay. Majority of the top-notch hotels and resorts in the emirate astonish you with fantastic Eid promotions and deals. Take for instance, Palazzo Versace which has already announced a special all-inclusive Eid package with discounts on food and spa. The world's only seven-star hotel, Burj Al Arab, also provides up to 15% discount on their superb accommodation, besides several complimentary add-ons. With most premium accommodations are likely to turn up with last minute deals, make sure that you keep an eye out for more surprises.
As we've done our part, now it's your turn to make the most of loads of things going on in Dubai during Eid. We wish you all an immensely blessed Eid Al Fitr with wonderful moments of joy, love, and togetherness!