If you're expecting glitz and glamour, Sharjah is not your place. But if you're interested in visiting a place that's sensitive towards its history and treasures the culture, then Sharjah is one place you must go.
Declared as the cultural capital of the Arab world by UNESCO in the year 1998 and further reaffirmed as the capital of the Islamic culture in 2014; Sharjah is your key to unlock the best of Arabic art, culture and ancient heritage.
Explore most popular things to do in Sharjah
Read on to know the best places to visit in Sharjah.
1. Sharjah Art Museum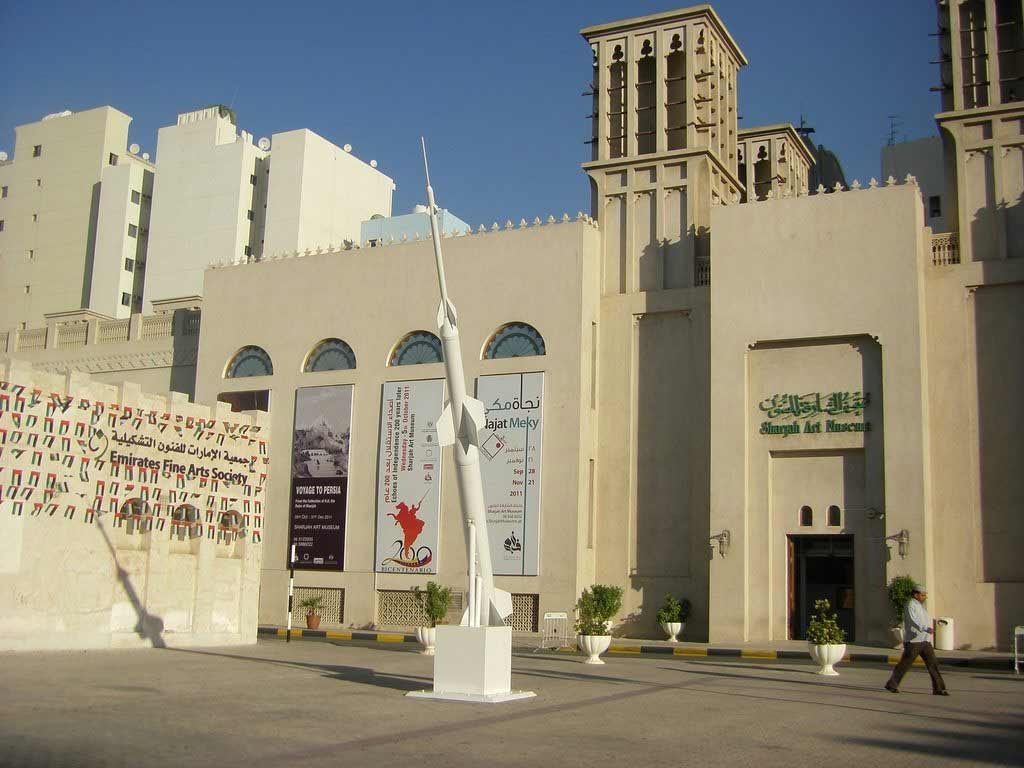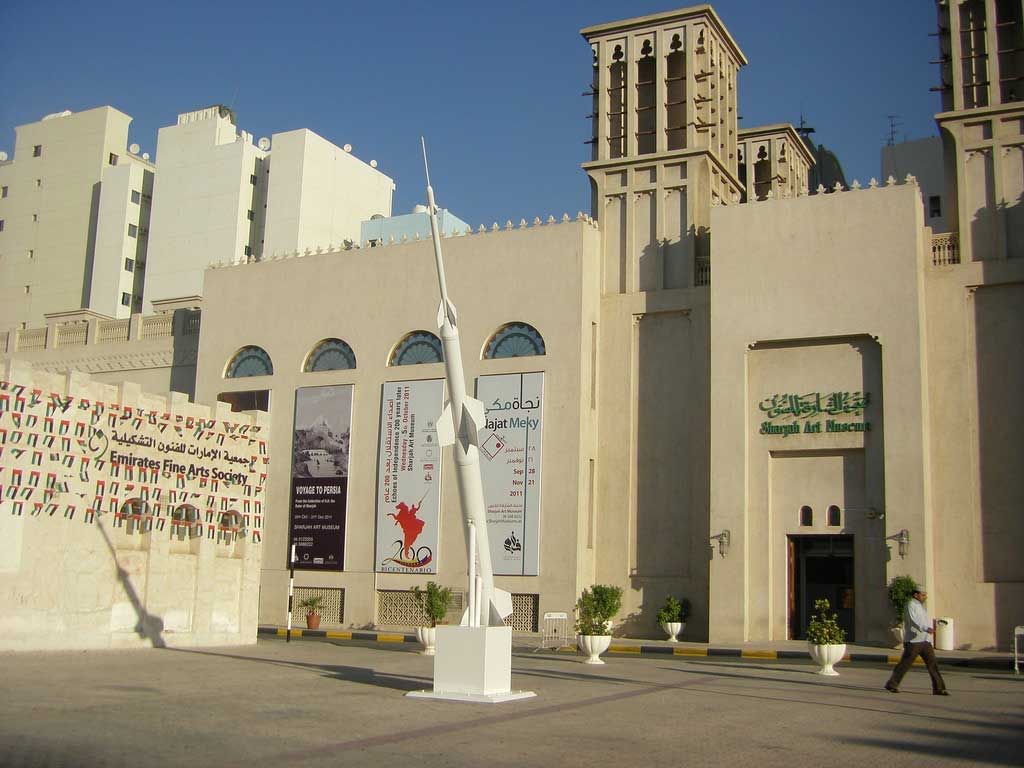 It is the largest Art museum in the UAE and consists of some of the most valuable artworks of the Arab world are on display here. With 72 galleries spread across three gigantic floors, Sharjah art museum is a treasure world with the art exhibits of some of the best of Arabic painters. If you're an art lover, this place should not be missed.
Timings: Sat- Thu 8am-8pm; Fri-4pm- 8pm
2. Sharjah Museum of Islamic Civilization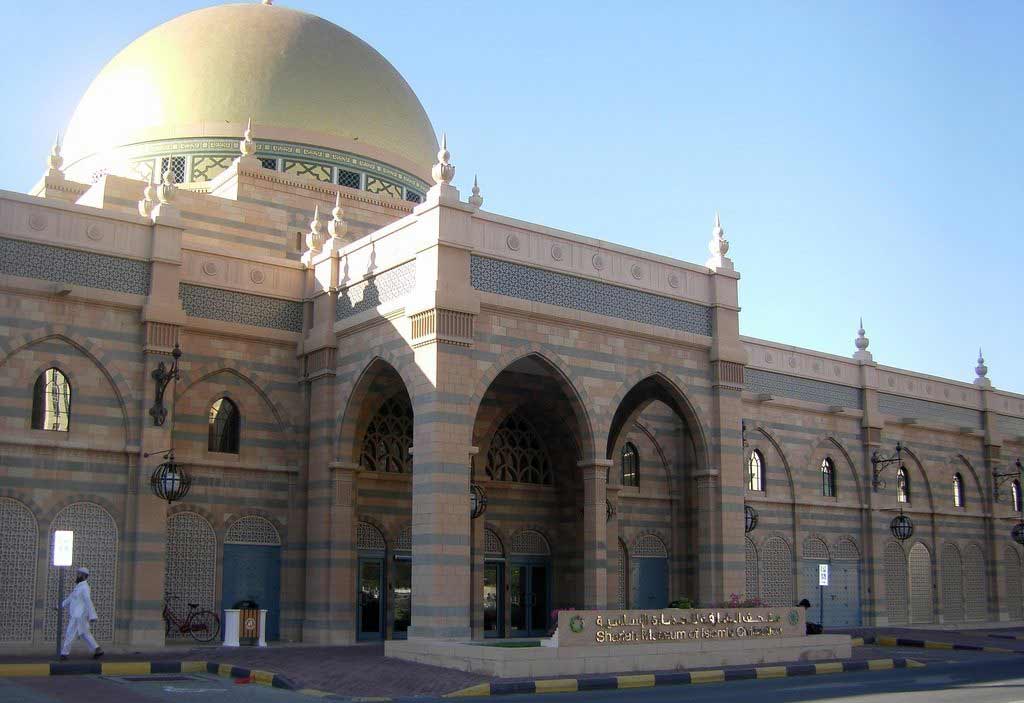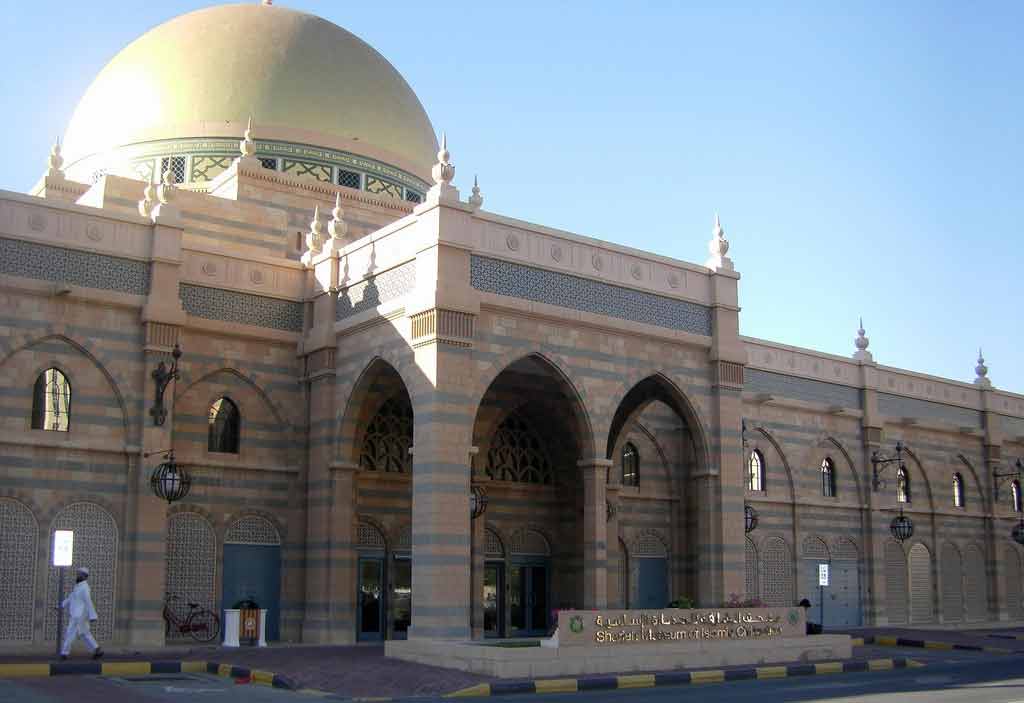 Dive deep in to the roots of Islamic religion and Arabic culture with the Sharjah Museum of Islamic Civilization. A huge number of scientific and religious manuscripts are on display that speak volumes about the cultural depth. You can also find a number of clay, gold, silver and metallic craftwork items from the ancient era.
Timings: Sat- Thu 8am-8pm; Fri-4pm- 8pm
3. Sharjah Central Market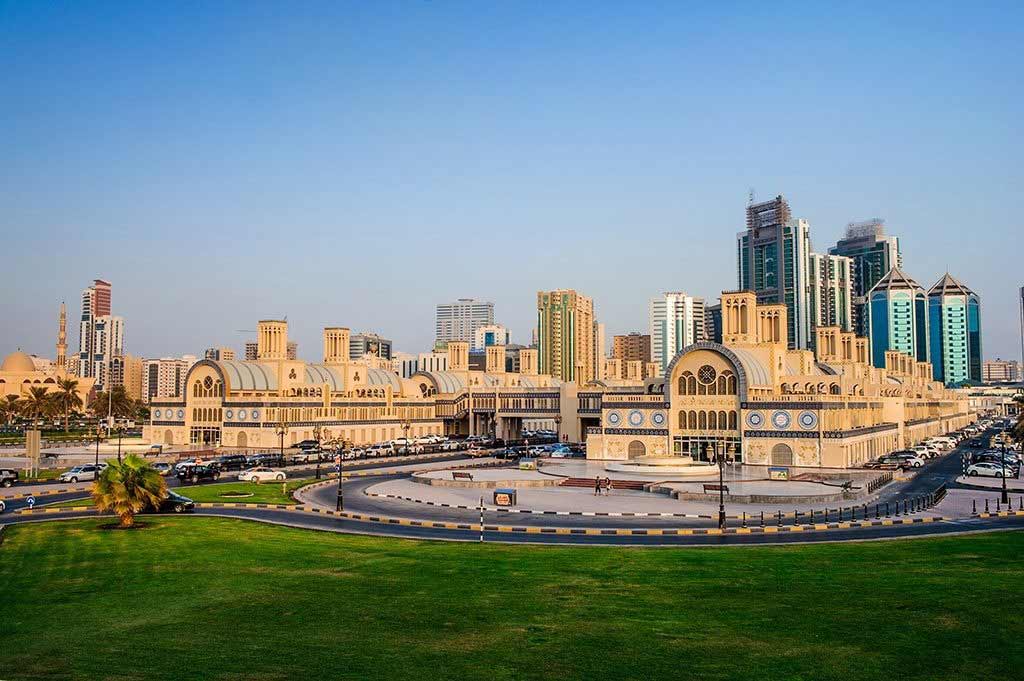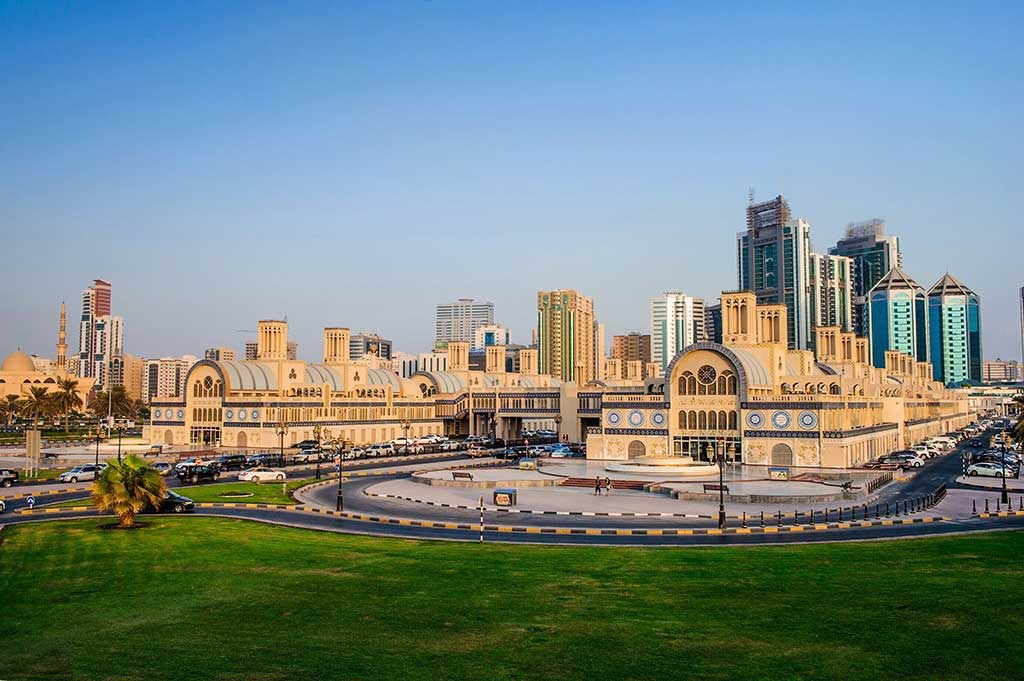 One of the city's most famous landmark, the Central market is also fondly called as the 'Blue souq' due to its intricate Blue work of tiles. With over 600 shops in it, the souq has almost everything right from electronics to jewelry, kitchen to clothes and exotic souvenir gift items. It is a great place for shopping and soak in the traditional environment.
Timings: Sat-Thu 9am-1pm, 4pm-11pm; Fri 9am-noon, 4pm-11pm.
4. Sharjah heritage Area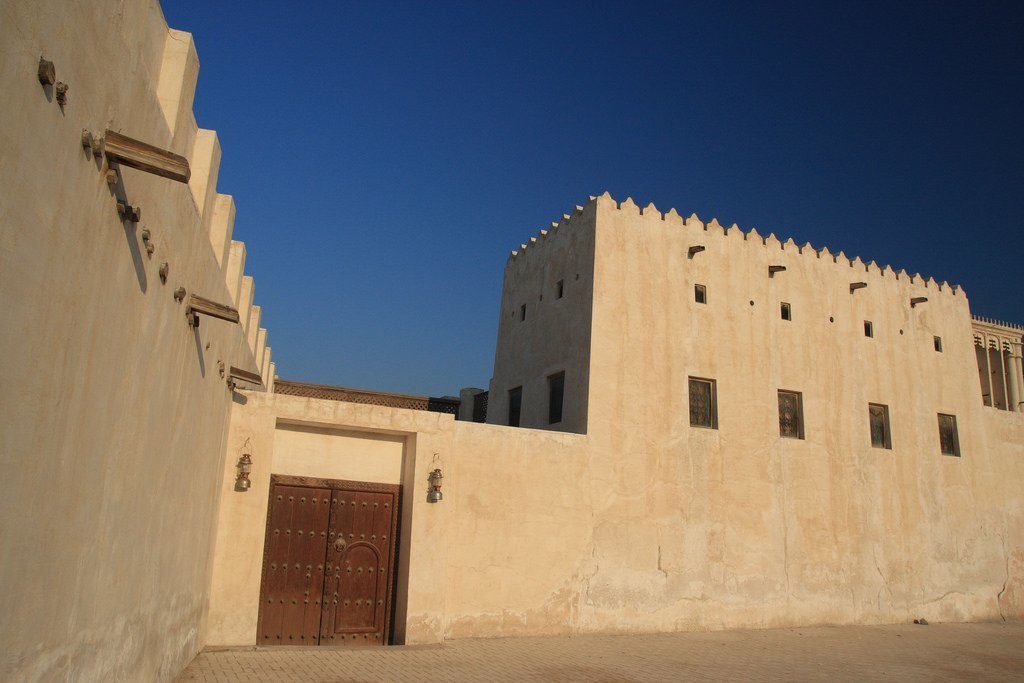 A combination of various museums including heritage museum, Al Midfaa house, Al Hisn Sharjah, Al Asra souq and more makes for Sharjah Heritage area. The place is a great way to explore old heritage Bedouin village homes. The historic building of Al Midfa has its own wind tower used by the Arabs in the ancient era to beat the heat. The entry is free and you can roam around the village to soak in the abundance of historical information.
Timings: Open 24 hours
5. Sharjah Science Museum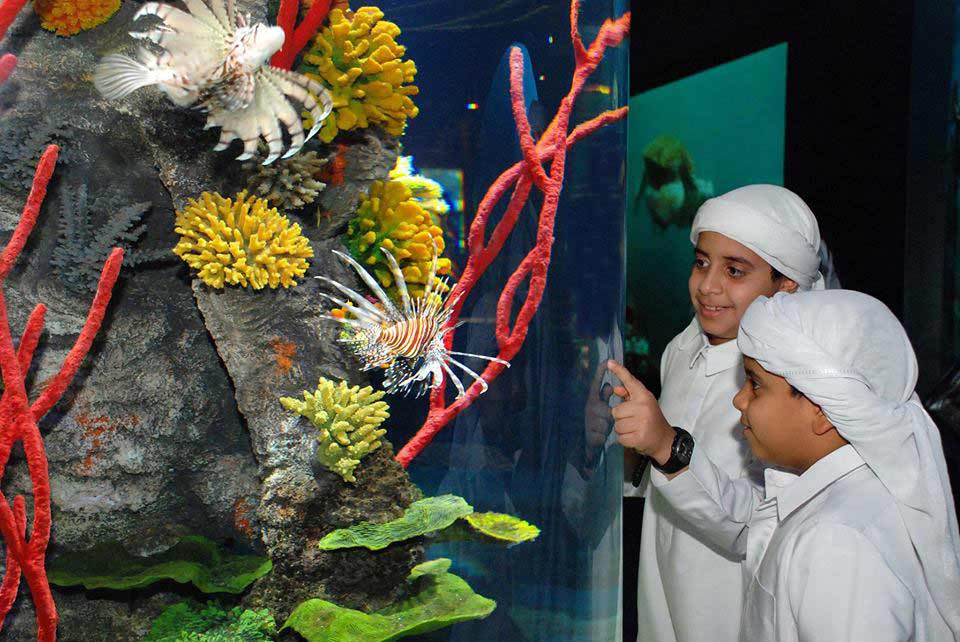 Designed to get children interested in science, and for adults to get amazed by the scientific wonders, the Sharjah Science museum does a great job at that. This is probably the only museum in UAE where in you can touch the exhibits. It also has an onsite Planetarium beckoning you to come for a tour of the universe.
Timings: Sat-Tue 9am-2pm; Wed and Fri 3.30pm-8.30pm.
6. Qanat Al Qasba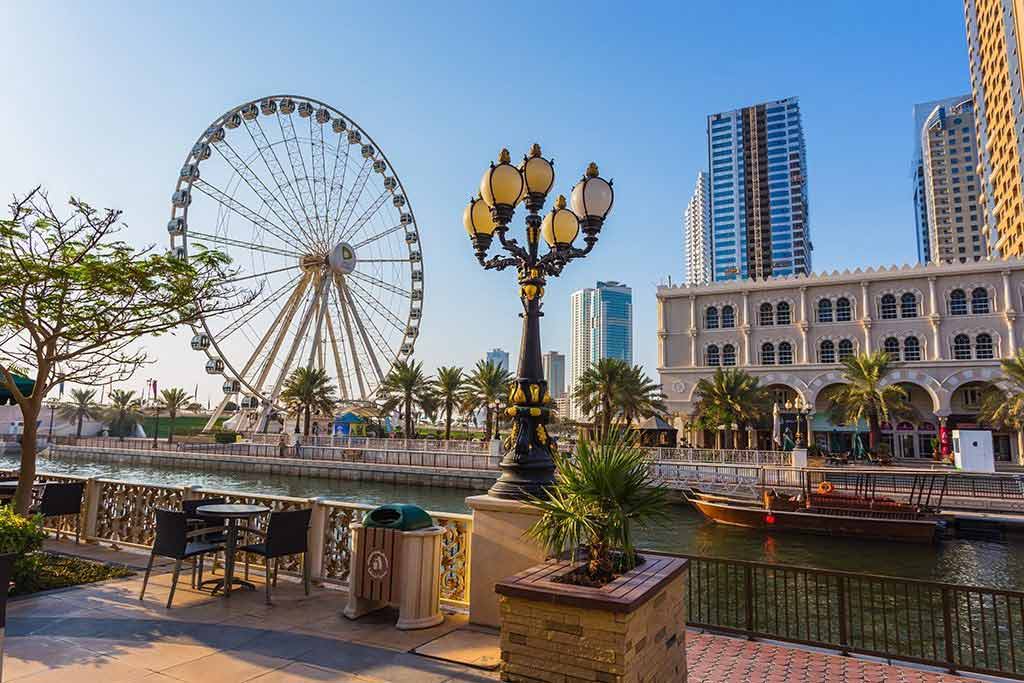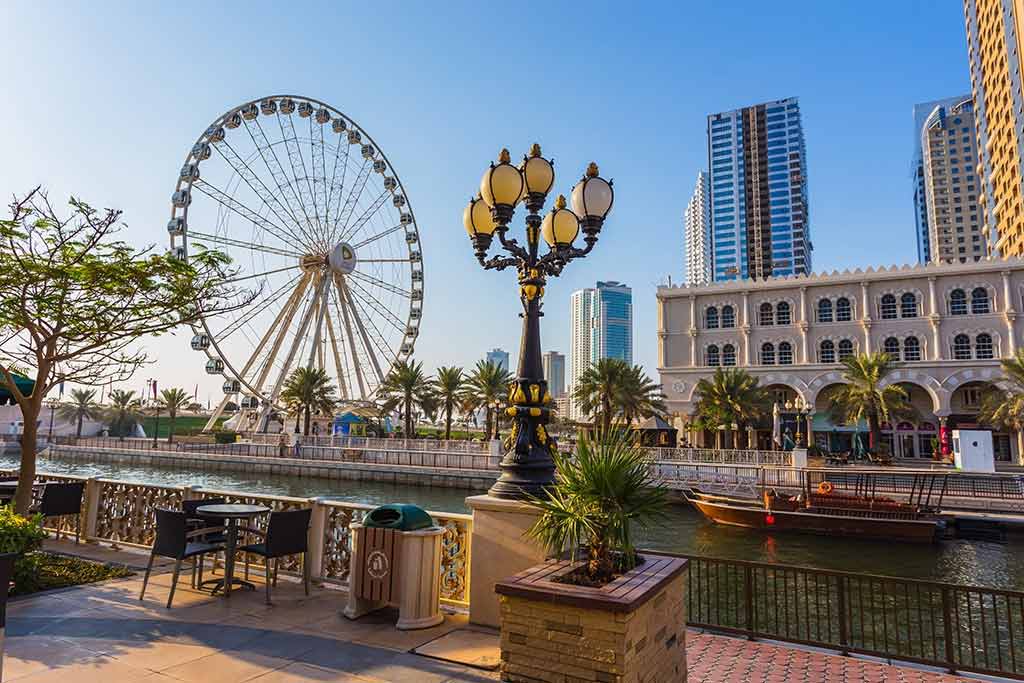 Al Qasba is a suburban entertainment center with host of activities to please tourists of all ages. While it boasts of many interesting attractions, the 'Eye of the Emirates' Ferris wheel is the most popular attraction. Offering you a soaring perspective of the city and beyond, it's a must visit. Al Qasba also has Al Maraya art center, famous for holding themed exhibitions all year round.
7. Sharjah Archeology Museum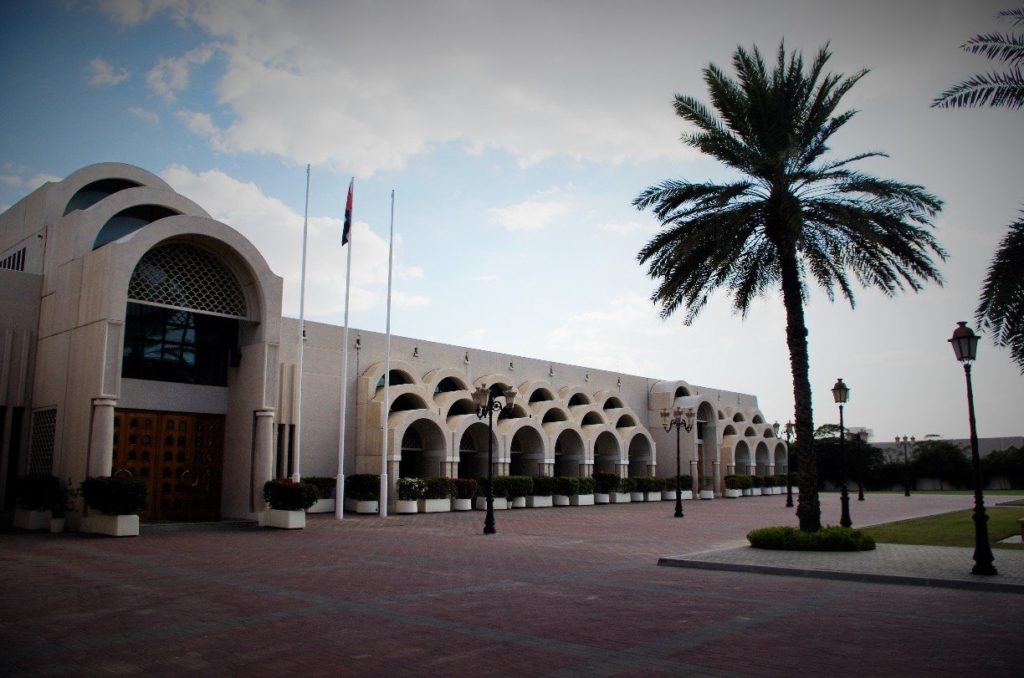 Another name on Sharjah's list of best museums- the Archeology museum boasts of artifacts and excavations dating back to stone age. From ancient relics to jewelry, pottery to clothing used in the ancient era are kept here and it's a fascinating sight. One visit to the museum will tell you the story of Sharjah right from its first inhabitance.
Timings: Sat and Mon-Thu 9am-1pm, 5pm-8pm; Fri 5pm-8pm; closed Sunday.
8. Arabian Wildlife Centre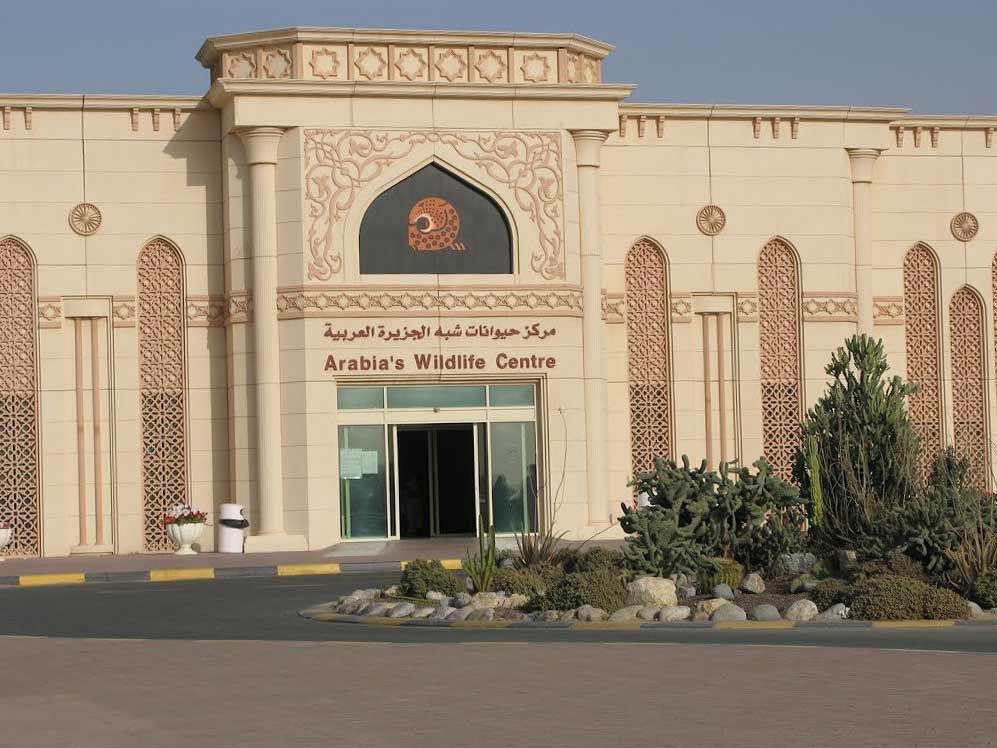 The only place where the almost extinct Arabian animals are inhabited- the Arabian wildlife center is divided into three sections- mammals, canines and insects. You can witness Arabian wolves and caracals otherwise rarely found elsewhere. The aim of the center is to repopulate the Arabian wildlife species and restore the glory of the Arabian wildlife that's now limited to only camels.
Timings: Sat 11am- 5.30pm; Sun-Mon and Wed-Thu 9am-5.30pm; Fri 2pm- 5.30pm; closed Tuesday.
9. Khalid Lagoon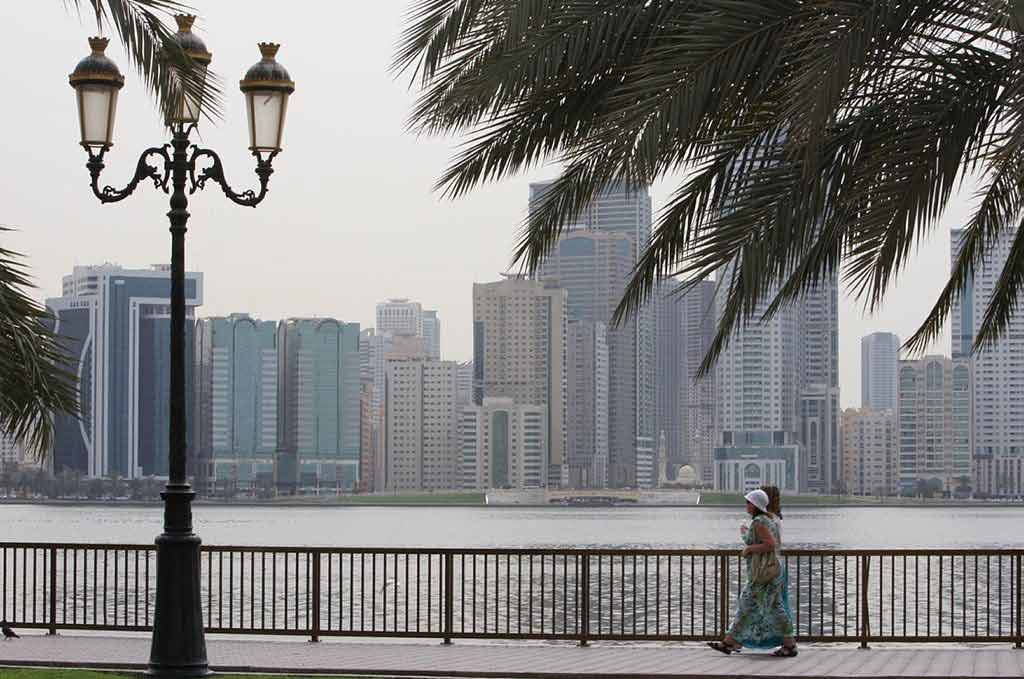 Boasting of the world's third highest fountain right in its middle, Khalid Lagoon is one of the best places to visit in Sharjah. Sitting next to the Blue souq, Khalid Lagoon offers much need respite from your routine and gives a perfect setting for a romantic evening. Enjoy the fantastic fountain displays in the evenings between 4pm to 10pm, when the water jets up to a height of 100m.
10. Sharjah Natural History Museum and Desert Park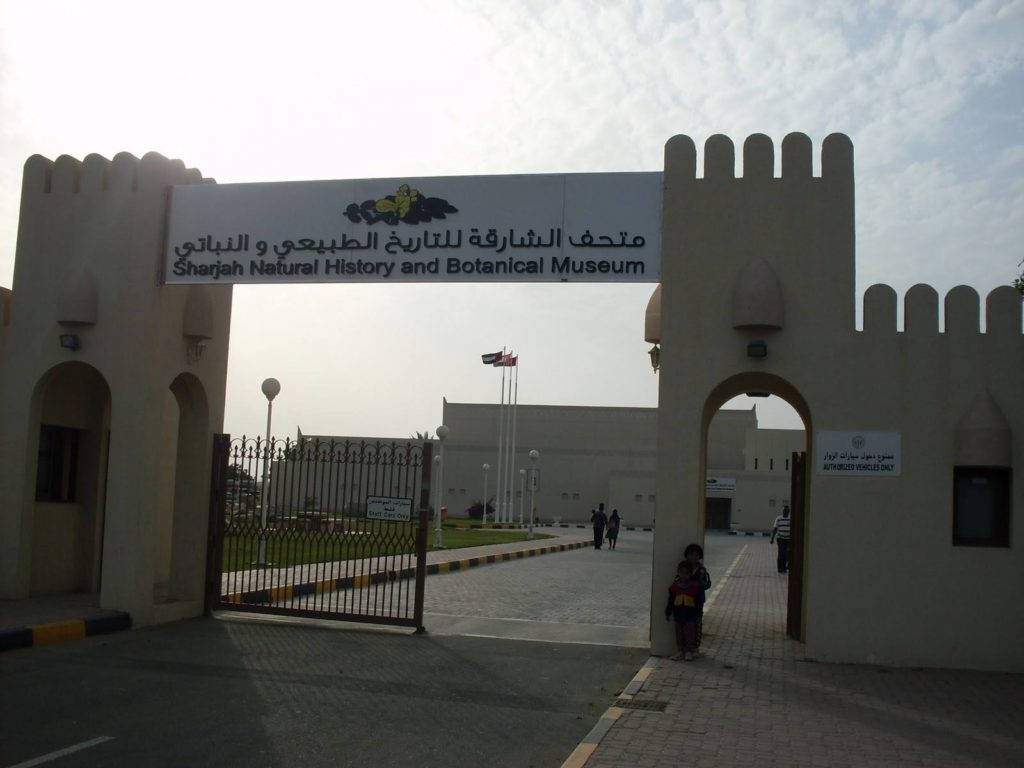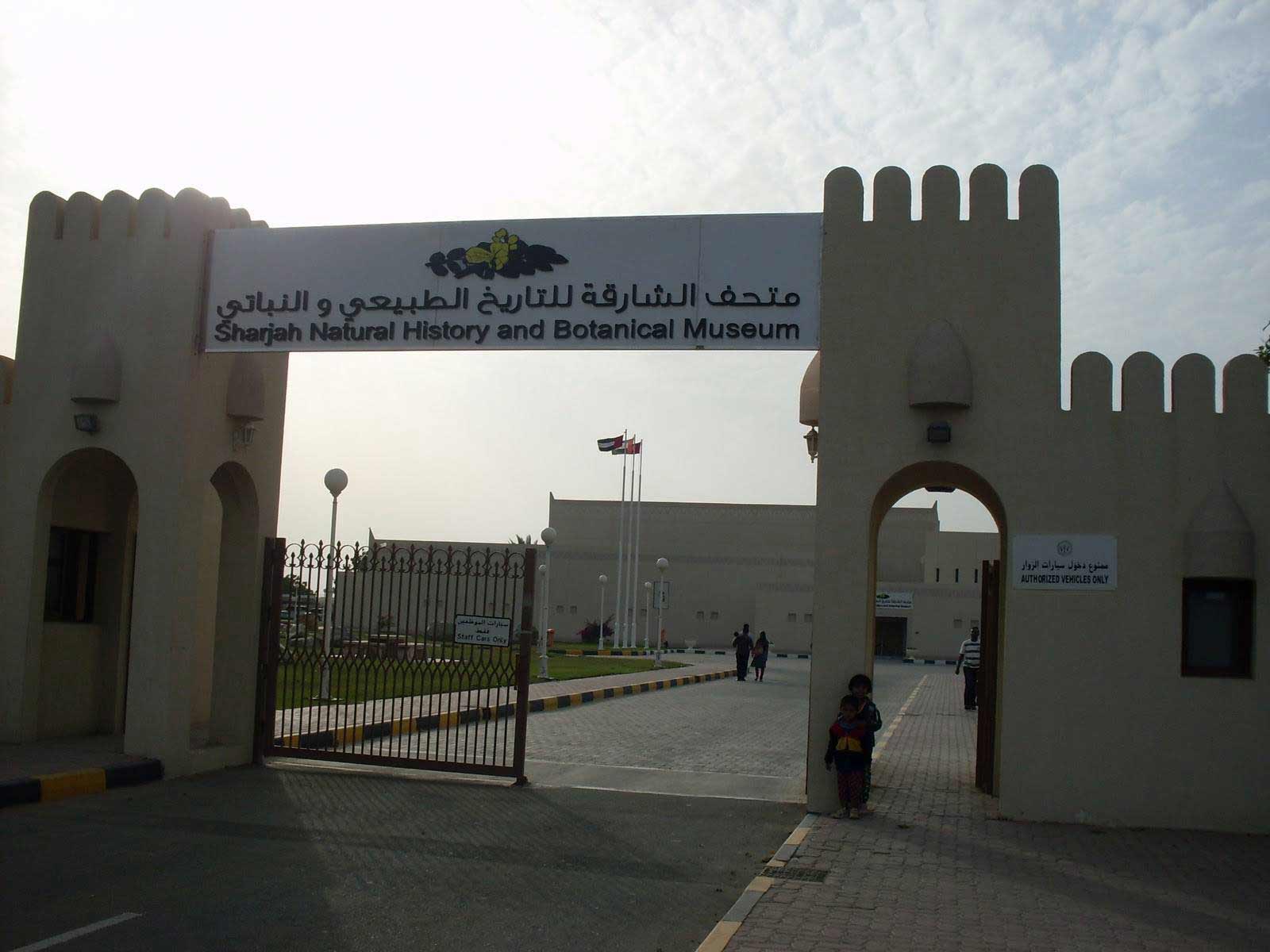 Another jewel in the crown of Sharjah, this national history museum and desert park is going to be a fun day out with family and friends. If you're with kids, rest assured they'll have a great day learning about animals and plants. You can watch bees flying in and out of the beehive, enjoy audio- visual presentations on how life began on earth and learn about the exclusive plants of Arabia.
Timings: Open Sat 11am- 5.30pm; Sun-Mon and Wed-Thu 9am-5.30pm; Fri 2pm-5.30pm; closed Tuesday
This art capital of the UAE is crammed with exceptional art galleries and museums to help you get a deep insight about the fascinating history of the Arab world. Sharjah takes decency very seriously and no matter which place you are from and no matter how esteemed tourist you are; ensure you dress modestly with least skin show. The laws here may sound conservational, but that is what has kept Sharjah going strong as the cultural and heritage capital of UAE.
SOUL OF SHARJAH from Michael Beech on Vimeo.