It isn't only New York that doesn't sleep at night. Singapore doesn't either! When you read just how many exciting things happen in Singapore at night, you'll have to agree with us. Night zoo safaris, night kayaking tours, night foodie tours, night peddling – the list is literally endless. The best news is that a fun nightlife in Singapore doesn't cost much. There are so many things to do in Singapore at night, many of them costing nothing, that you'll be spoilt for choice.
1. An Exciting Night Safari At The Singapore Zoo!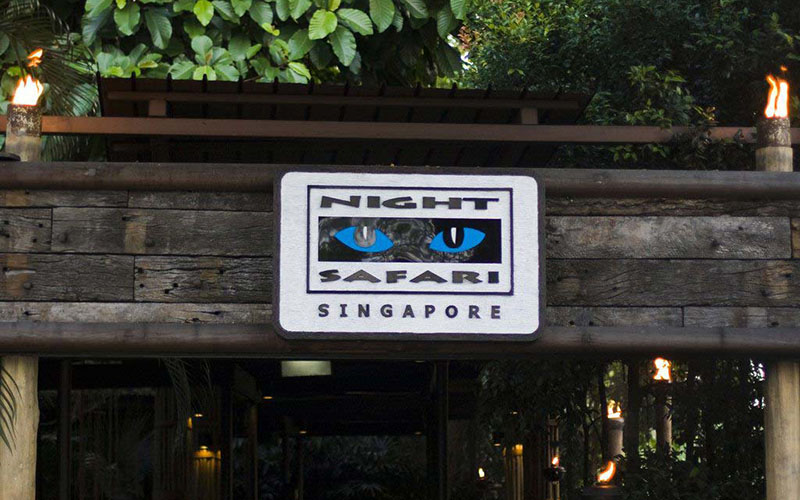 How about going on a thrilling night safari within 40 hectares of lush forestry to look at 130 different species of animals? The Singapore Zoo is has boardwalks, constructed paths and themed landscaped enclosures with almost invisible barriers that keep the animals safe. Nighttime is the habitat of many animals at the zoo such as the Bharal, Himalayan Tahr, Wolves, Asian Rhino, Vultures, striped Hyena and sloth bear. Walking the trails in the dark is an exciting venture, and so is the tram ride deeper into the zoo. The best part is these creatures go about their nightly hunting and scavenging business, totally oblivious to your presence!
2. Marina Bay Sands show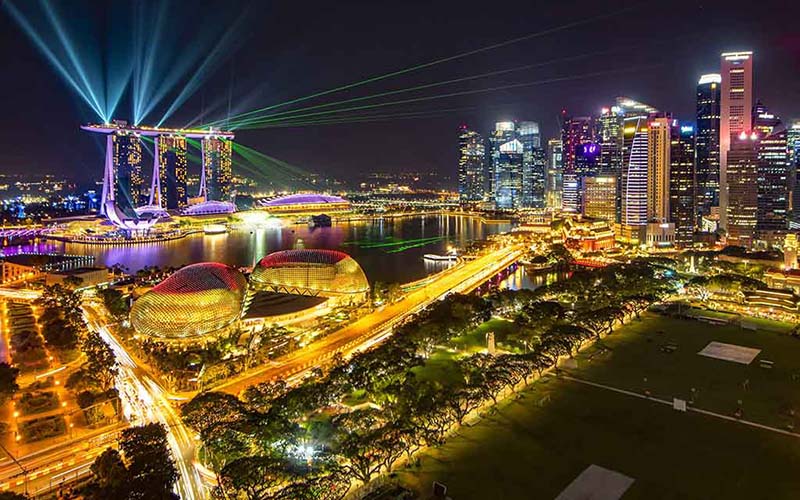 Take a trip to Marina Bay Sands at Event Plaza along the Promenade and watch in awe as it erupts into fiery life into a Light Show and Water Show. The water literally transforms into almost-real images as the fountains dance blazing with lights. Background music keeps the mood going, and best of all, the whole thing's free! There's a show at 8pm and 9.30pm, and a special show only on Friday and Saturday nights at 11pm. You can see the Water Show if you're standing on Marina Bay Sands, but the Light Show is visible from across the bay.
3. Go Movie-mobbing At Night!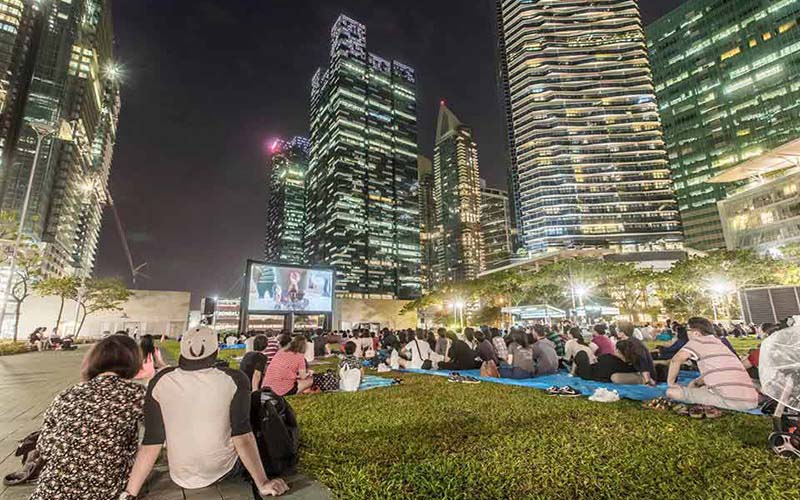 Going out to the cinema at night is always fun. Watching movies outdoors is even greater fun, as you'll find out at Singapore. Singapore's Movie Mob is an old-school outdoor movie experience which screens movies at different locations each time. You can vote for the movie you'd like to watch and just for $12, enjoy a weekend at the cinema under the stars. You can sit on the grass and watch the movies or from the car drive-in slots.
4. A Night Walk Through Mount Faber Park

Grab your partner's hand and enjoy a blissful walk through the beautiful, green Southern Ridges. The route takes you through Mount Faber Park, Telok Blangah Hill Park, Kent Ridge Park and West Coast Park. Wear sensible shoes and carry torches, as the Ridges have plenty of foot trails and incredibly beautiful connection bridges. Don't forget to take a selfie while standing on the iconic Henderson Waves bridge, which is lit beautifully at night. Fab place for a picnic at night. Monkeys abound here, so keep your food tucked away. Alternatively, start your trek at Hort Park and make your way through the forest to Alexandra Arch and get to t Henderson Waves. This route offers fabulous aerial views of southern Singapore all light up for the night.
5. Cycle The Cool Streets At Night

Singapore's clean streets are a total pleasure to cycle through at night. With no crowds, you're better placed to enjoy the fabulous architecture of the city's notable landmarks. The quaint old streets of Chinatown and Little India smell of spices in the fragrant nights. Don't forget to peddle your way through Punggol Waterway, Ulu Sembawang Park Connector and Changi Village, to name a few. Singapore is strict about bike helmets, cycle lights, and wearing light-colored clothing when you cycle at night, so be sure you abide by the rules.
6. Explore The Gardens By The Bay At Nighttime!

Explore Eden on earth in Singapore for absolutely nothing. Night or day, this gigantic patch of reclaimed land is available for exploration. The Gardens By The Bay has several zones, each more magnificent than the other. There's a lovely tropical flower Conservatory, a fabulous Flower Dome, a Cloud Forest, a CBC skyway, Supertree Grove, and much more. During the day, the fabulous Gardens By The Bay offers a scintillating experience. But at night, minus the crowds, it's your own little fragrant paradise. Every bloom lets out its perfume to scent the air with unbelievable fragrances. It's the kind of place for lovers to renew their vows to each other.
7. Go skating at night at Somerset Skate Park!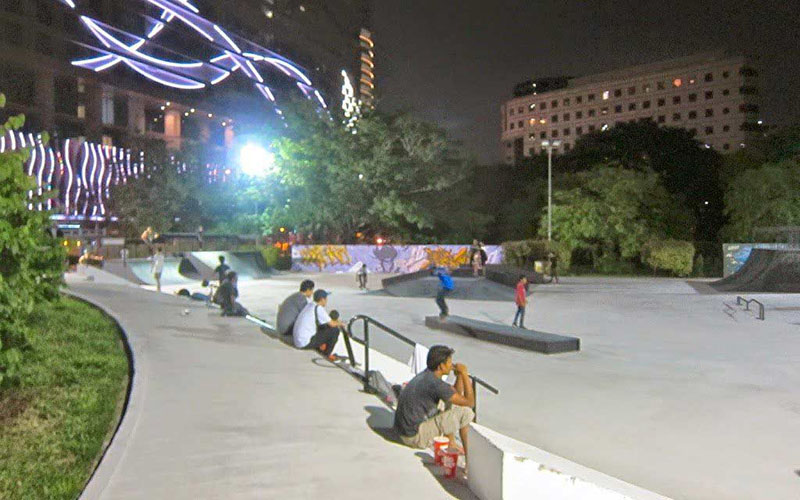 Go skating at night, holding hands with your friend or partner and celebrate being alive and active under the night stars! The Somerset Stake Park is located close to Somerset MRT Station. The park is drenched with graffiti and spraycan art. You can grab a spraycan and decorate the walls surrounding the park too. Just do a pretty design, please. The park is part of Singapore's urban underground culture, and when you skate and paint there, you're a part of it.
8. Enjoy Top Views At Keppel Island At Night!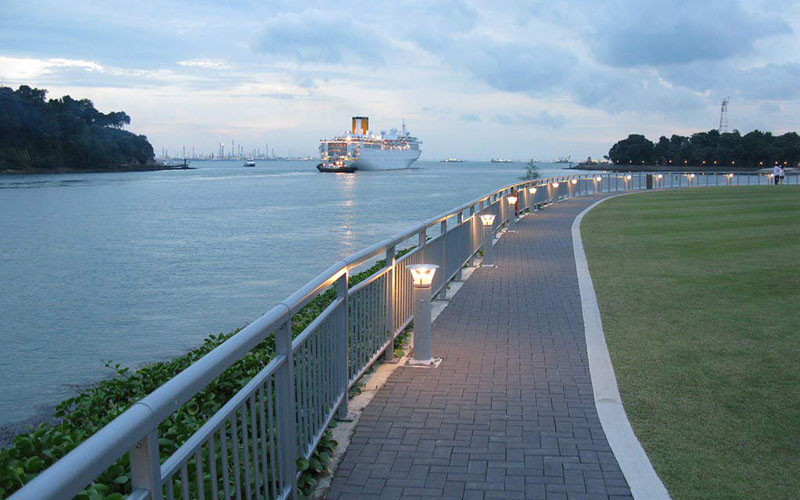 Want to sit back and take in some truly scenic views of a blissful bay lined with expensive yachts? Head out to Keppel Island at night, and settle yourself on a lovely patch of green. You don't need to invest in a costly yacht to enjoy this island and its views. A night picnic with fabulous views of Sentosa Island and Harbourfront all lit up is just the occasion for a romantic declaration. Keppel Island's beautifully- manicured lawns invite you to take a walk under the starts. Kick the sands on the Marina at Keppel Bay and enjoy the waves pounding the beach in the darkness of the night.
This list offers only a partial view of Singapore's many nightly delights. If you're the active kind, night reverse bungee jumping at G-Max might appeal to you. Or a peaceful time spent kayaking among the mangroves is what you want. Whatever you enjoy doing the most, Singapore makes it possible for you!