Who doesn't like the black sandy beaches? And when it gets coupled with surreal surroundings, it is a treat to both eyes and soul. Here's presenting to you a list of 12 of the world's most fantastic black sand beaches across the world that surpasses every benchmark of beauty and hopelessly mesmerize its visitors.
1. Langkawi Island, Malaysia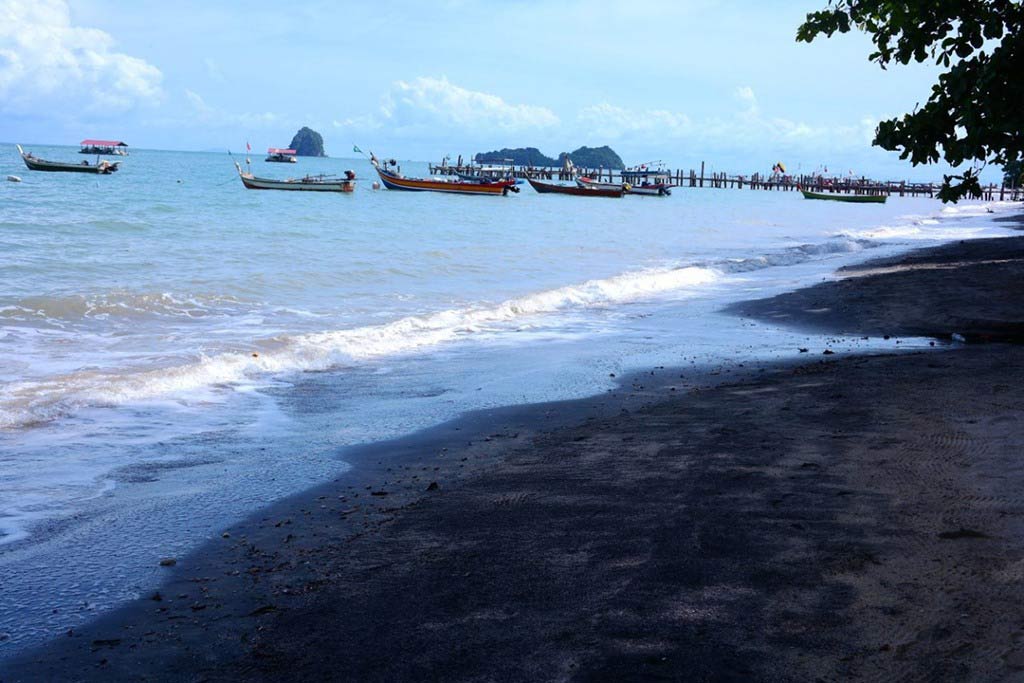 A beautiful archipelago of 99 islands surrounded by the sea, Langkawi island is located on the west coast of Malaysia. Covered with tropical jungles and rice paddies, this island is famous for the black sand beaches and its virgin beauty. Only a 20 minutes' drive in the cable car from the city of Langkawi will take you to this breathtakingly beautiful island. This island has a mix of black and white sand and the excitement of the place is further intrigued with its legendary stories. It is believed that a beautiful mermaid once cursed a fisherman who stole her ring.
2. Vik Beach, Iceland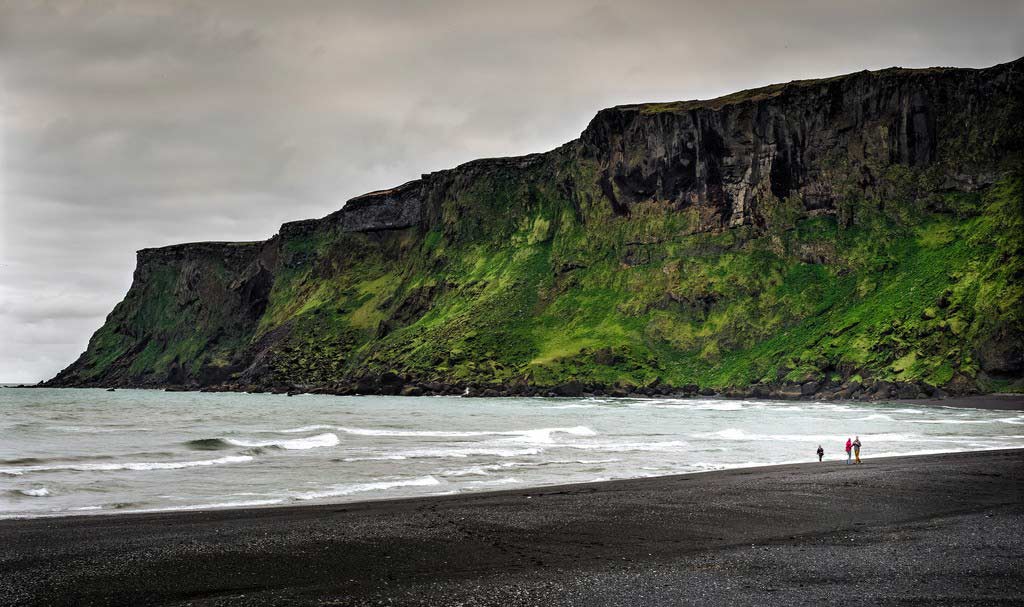 Located in a small village at the southern part of Iceland, Vik beach place is known to be the wettest village in Iceland. Even though it is not a beach where you would want to lie and soak in some sun, this beach is definitely a must see. Less crowded, and beautiful, Vik beach was awarded the title of most beautiful beach on earth in 1991. The cliffs to the west of the Vik beach are home to many sea birds such as puffins that burrow into the shallow soils during the nesting season.
3. Shelter Cove, California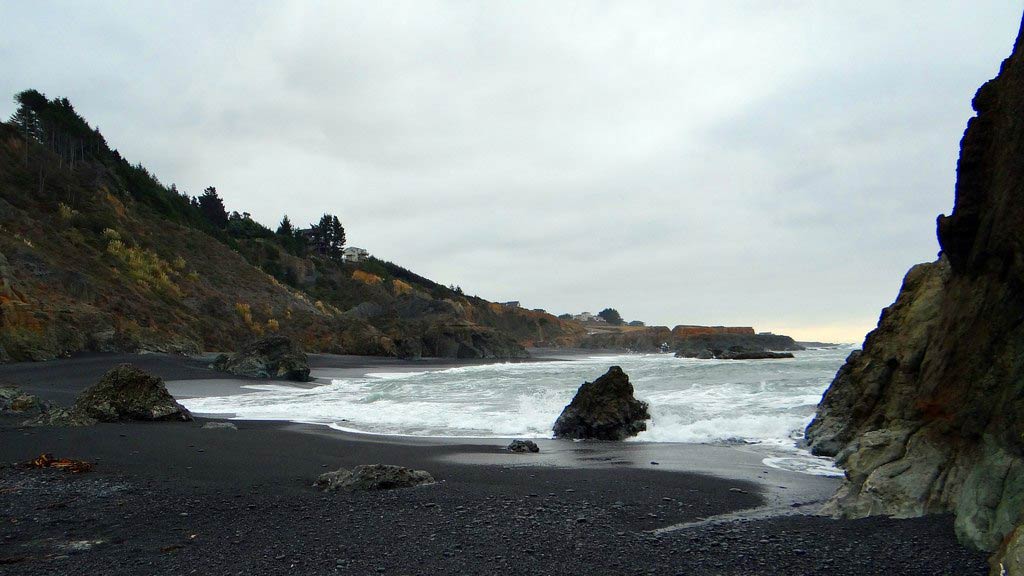 Shelter Cove is a quiet and secluded beach that is accessible only by boat, plane or a small mountain road. The 3.5 miles' black sand beach looks amazingly stunning and has offshore reefs to explore. The sand in this beach comes from compressed shale produced by the tectonic activity off the shore and the from greywacke, a dark colored sandstone. This black sand beach is famous among bikers, hikers and among travelers who look for a quiet vacation spot.
4. Point Venus Beach, Tahiti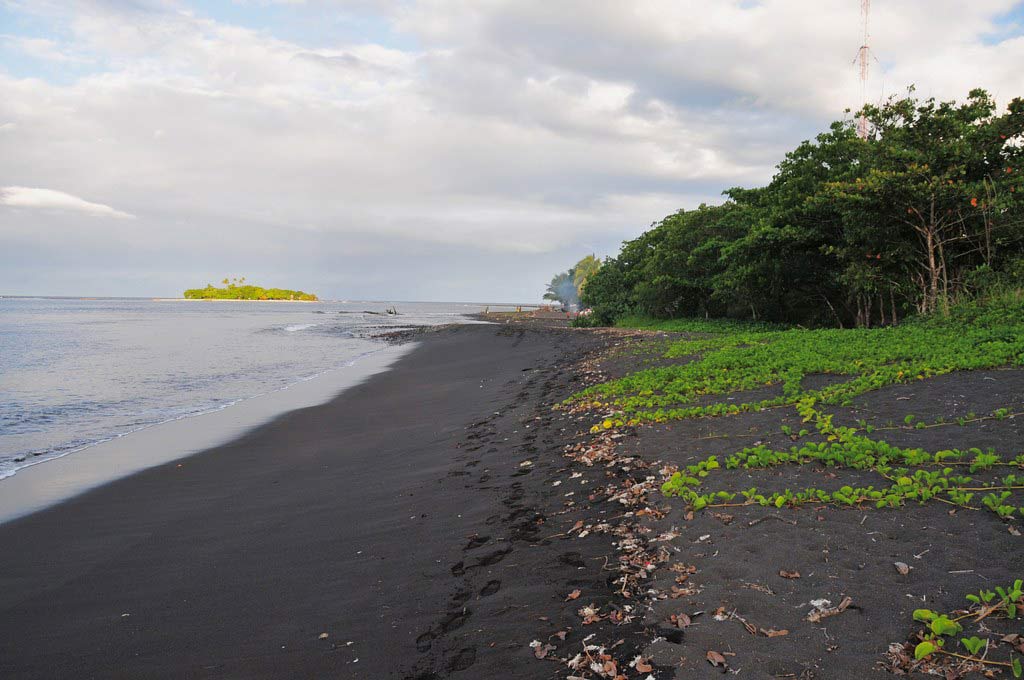 Famous for the dark dunes, the Point Venus beach is the largest island formed in the winward Islands of French Polynesia by volcanic activity. This coastline looks stunning in black sand and the island is surrounded by beautiful and vibrant coral reefs making it an ideal place for snorkeling and diving. The black sand beach at the backdrop of beautiful lagoon will take your breath away.
5. Lovina Beach, Bali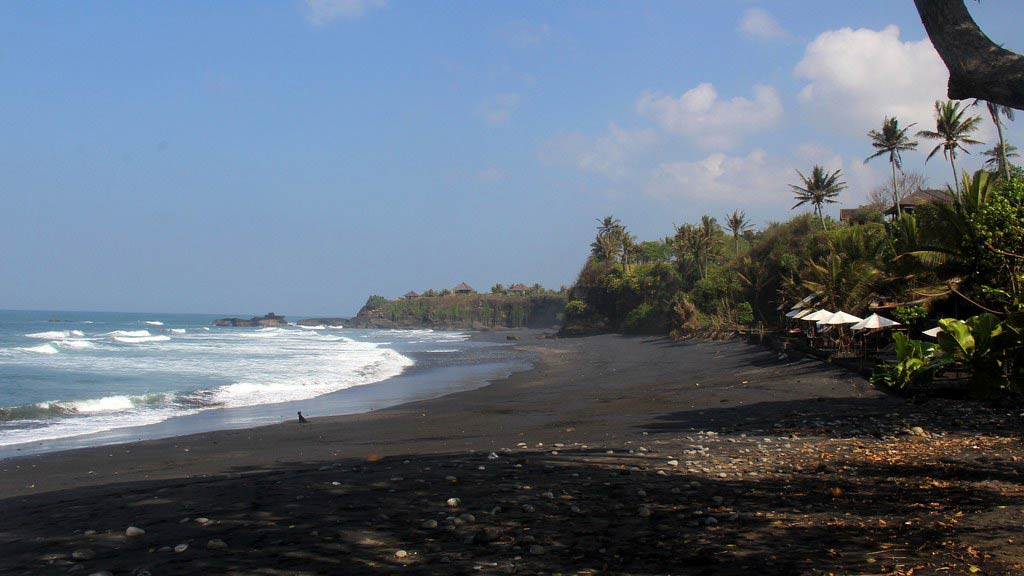 Located to the west of Singaraja in Bali, this beautiful beach is located at a 12 km tranquil stretch. This volcanic black sand beach looks beautiful and is loved by locals. Great for taking a stroll while the water laps your feet, the beach is wide and is lined with ancient trees, shops and dive shops. The luxury resorts at this beach are well equipped to offer you a pleasant and comfortable stay.
6. Perissa Beach, Greece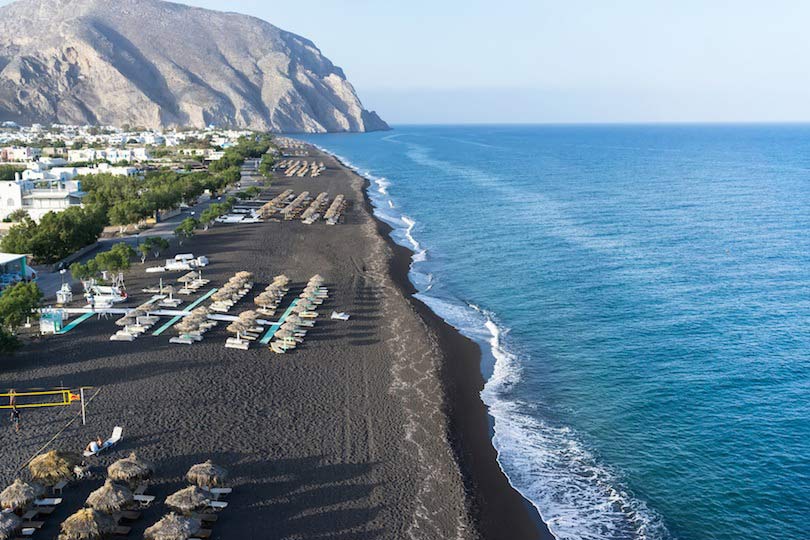 Located on the southeastern end of Santorini, this 7 km long beach is one of the most beautiful beaches in Greece. Covered by the volcanic sand created by the wave action of the dark volcanic rocks that shadow the beach, the sand of the beach becomes very hot during the day. The hot sand in turn keeps the water clear allowing great visibility for snorkeling and diving. This beach is famous among backpackers and is a must see.
7. Anse Ceron, Martinique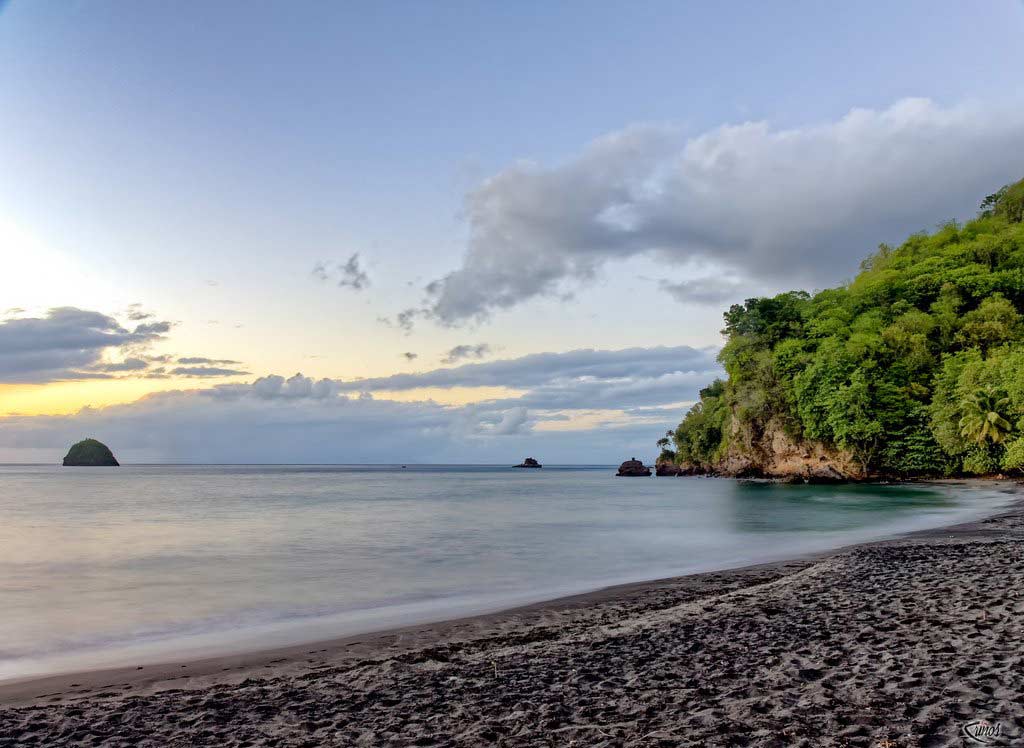 The tiny volcanic island of Martinique is located deep in the Caribbean and has 4 beautiful black sand beaches. This beach is well shaded by tons of coconut trees and is known as The Pearl. The crystal-clear water has made this beach famous for diving among tourists. All the beaches here have a volcanic past and these beaches pose a good opportunity for snorkeling enthusiasts and diving experts.
8.Punaluu Beach, Hawaii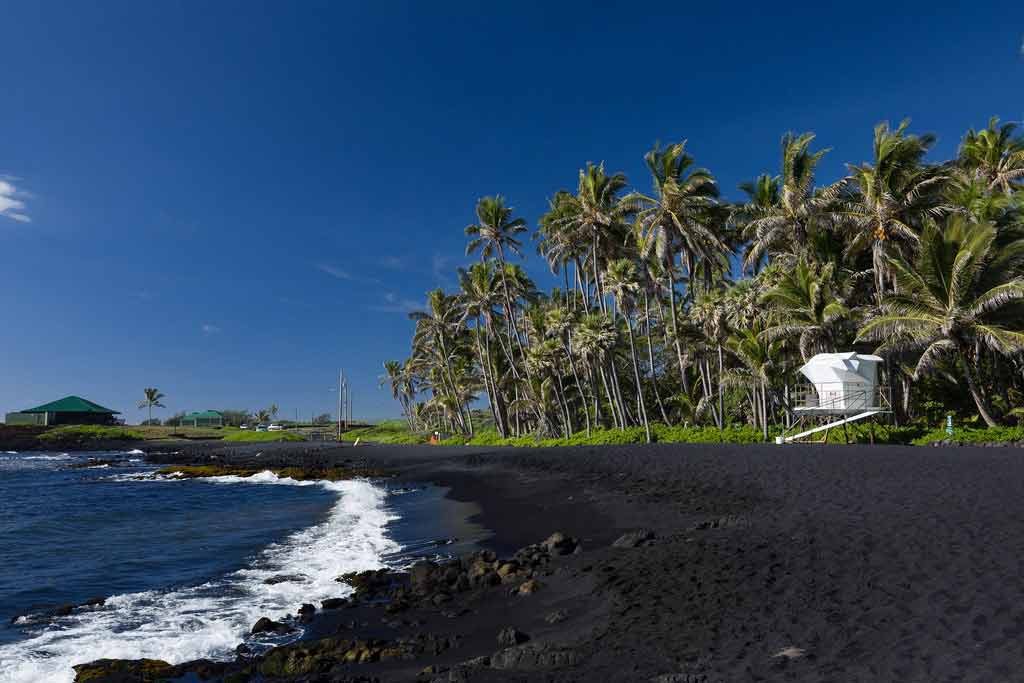 Considered to be the top black sand beach in the world, the Punaluu beach in Hawaii was created by the volcanic activity and the lava that flowed into the ocean. Even though the beach is breathtakingly beautiful, the ocean floor is said to be rocky. This beach gives you an opportunity to know more about marine animals such as GreenSea turtles and Hawksbill turtle. Rejuvenate at this blissfull beach with a view to die for. There is a picnic area and restroom service while you experience the beautiful black sand between your toes.
9.Black Sand Beach, Maui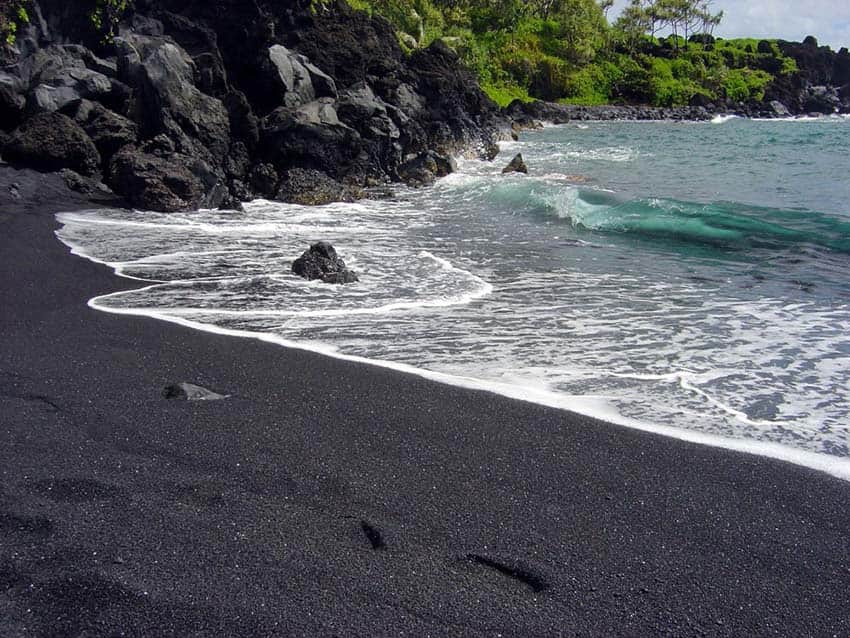 Located just outside the town of Hana, this spectacular black sand beach was created by thousands of years of surf pounding the volcanic basalt rocks. Popular among tourists, this beach is idea for swimming, long walks, and sun bathing. You can also see many birds and sea turtles here as the rough rock formations form a good habitat for them. In the local dialect, the water is called glistening waters which the Hawaiians consider sacred.
10.Playa Jardin, Canary Islands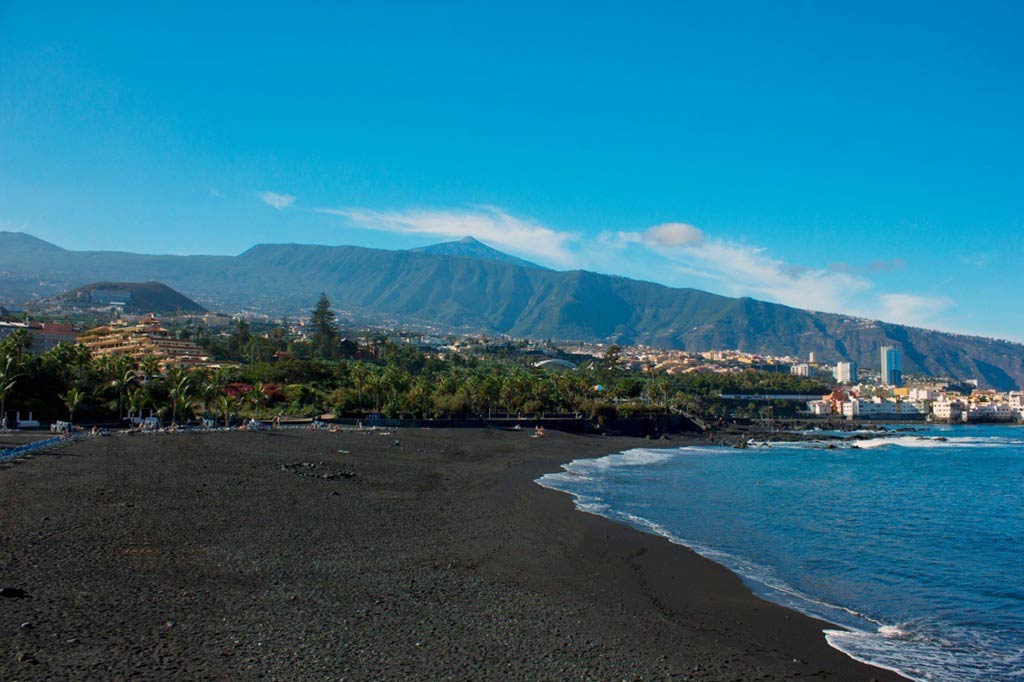 This beautiful black sand beach is located on the north coast of Tenerife and is unique in many ways. A famous local artist by the name César Manrique designed the surroundings of the beach. The way to the beach is through a beautiful lush garden that is full of native Mediterranean plants and trees and is surrounded by waterfalls and stone walls. Relax on the lounge chairs and soak in nature's beautiful view. There is a garden behind the beach that has kid's playground, cafes, and a concert stage.
11.Black Sand Beach, Prince William Sound, Alaska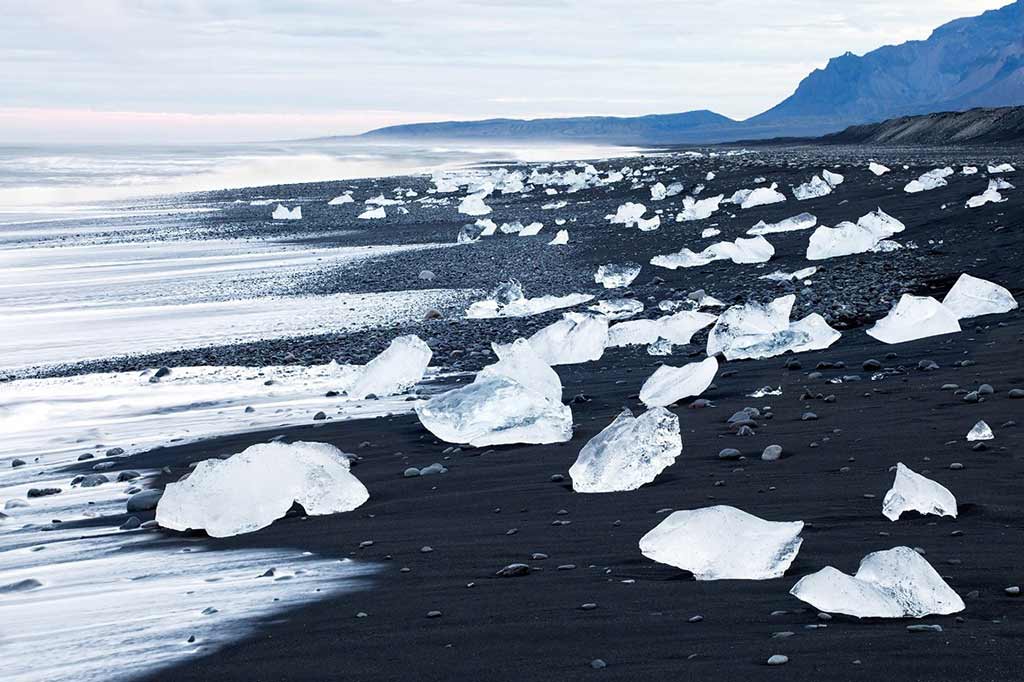 Located at a distance of 60 miles from Anchorage, in this black sand beach you can view waterfalls, green hillsides, tidewater glaciers and wildlife. The water is surrounded by beautiful peaks whose reflection look amazing in the icy water. You can go kayaking on the water but be sure to bring on some warm clothes as this is not the usual beach where you can take sun bath.
12.Muriwai Beach, New Zealand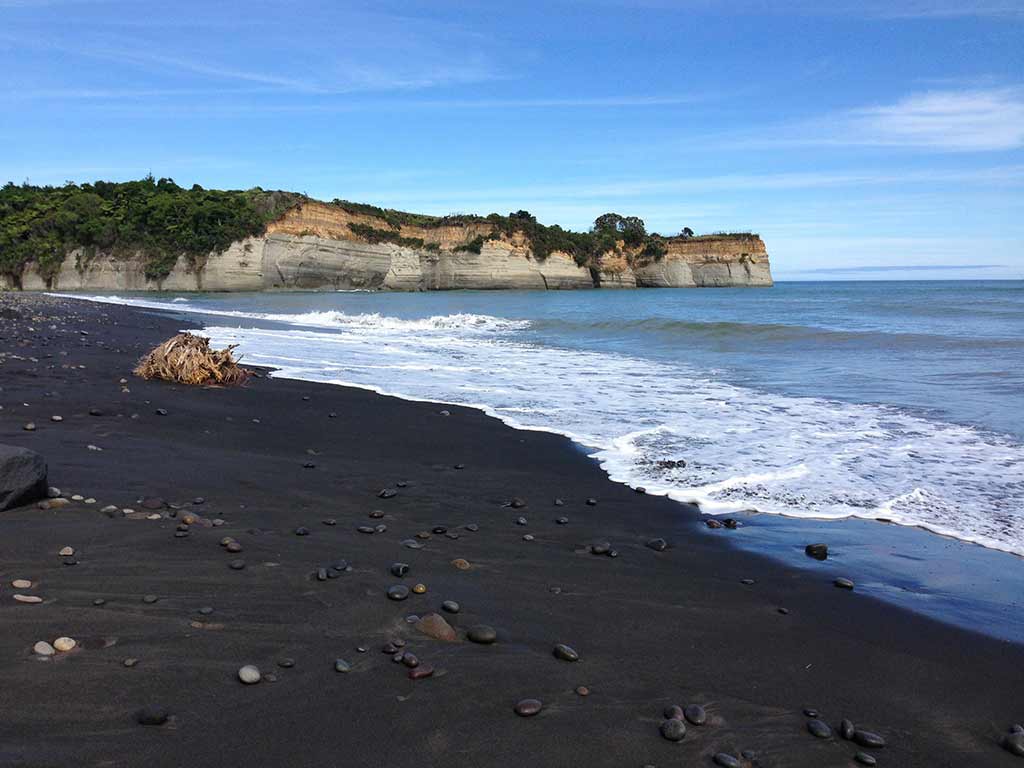 Hugely popular in the Auckland region of New Zealand, Muriwai is known for the silty black sand. This beach is popular for surfing, hang-gliding, and paragliding as the prevailing westerlies provide favorable conditions. For hiking and mountain biking enthusiasts, this beach provides numerous trails. You can enjoy a horse ride on the beach or just walk the shore to spend time with your loved one. Due to the rough waves, it is not advisable for fishing enthusiasts to go fishing.
Conclusion
So, what are you waiting for? Grab your stuff and book your tickets to some or all of these amazing paradisiacal beaches. Do forget to let us know your experiences and also if you've been to a black sand beach, we've missed out, please do let us know about it.
Happy travelling.