Malaysia Travel Guide and Information
Get the first-hand experience of mountains and minarets, reefs and rainforests, sampans and skyscrapers by visiting the beautiful land of Malaysia. One of the greatest cultural melting pots in the world. Ruled by the British once upon a time, now Malaysia offers a complete platter of Asian culture leaving behind a legacy of polo fields and high tea and hill stations. The government of Malaysia has invested a lot in tourism and because of this; there has been a tremendous growth in Malaysia tourism over the years. In fact, Malaysia tourism contributes a significant portion to the GDP over the years. We have prepared a short list which will act as a Malaysia Travel Guide in helping you to plan your travel to Malaysia with ease.
Travelling to Malaysia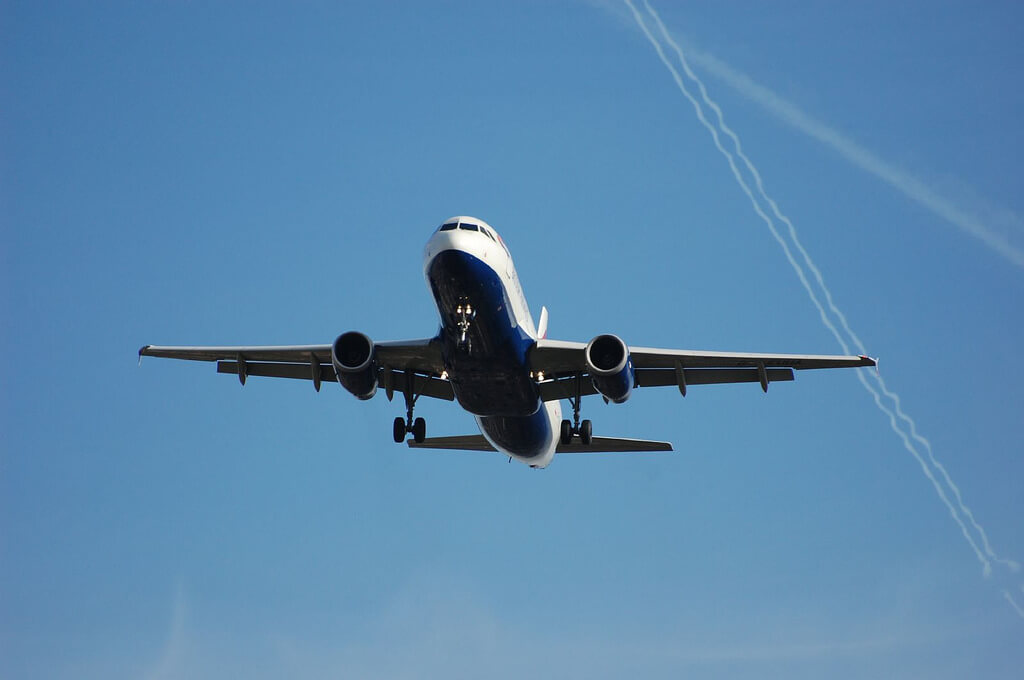 By Air
If you buying an air ticket to Kuala Lumpur International Airport (KLIA), do compare the airfare to Singapore also. It takes less than a day to travel to Malaysia from Singapore. Kuala Lumpur international airport has two terminals with KLIA2 mainly being used by budget airlines. If you're going directly to Malaysia, check whether rules of Malaysia visa applies to you, if yes, ensure you have it all set before departure.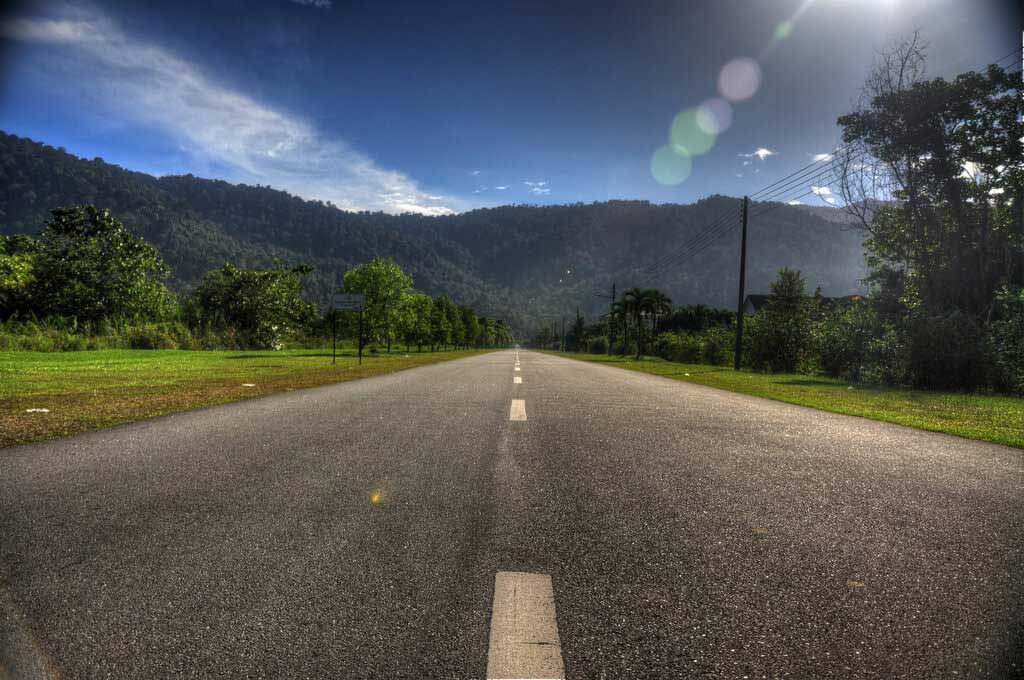 By Land
Indonesia: There are several buses which run between Pontianak in Kalimantan and Kuching and Miri in Sarawak. All the buses cross at the Tebedu-Entikong border.
Singapore: There are an endless number of trains and buses running from Malaysia right into Singapore and vice-versa. A shuttle train which is operated by Malaysia's Keretapi Tanah Melayu carries passengers between Woodlands checkpoint and JB Sentral seven times a day. All this at a nominal cost of RM5/S$5. Tourists and guests should be ready for a delay at the immigration counter on the Singapore side; the entire process does take some time in clearing passengers across the borders.
Brunei: You can easily cross borders from Sarawak into Brunei
Thailand: There is a railway line which crosses into Thailand at Padang Besar. The International Express train runs from Butterworth to Bangkok. All the trains from Singapore and Kuala Lumpur are timed in such a way so that passengers can connect to this service. From Butterworth to Hat Yai the fare is RM35/39 for an upper/lower 2nd class fare and to Bangkok, the rate is RM 112/104. You can get several connecting trains and buses from Hat Yai to all parts of Thailand. The luxurious Eastern & Oriental Express connects Singapore and Bangkok with stops at Kuala Lumpur and Butterworth. There is a daily northbound train running from Alor Setar to Hat Yai for RM 9 to RM 48 and from Alor Setar to Bangkok for RM 105 to RM 97. Also, there is a daily train from Kuala Lumpur to Hat Yai for   an upper/lower berth seat for RM 44 to RM 60.
You can cross the Thailand border into Malaysia by bus or car also at the Padang Besar, Rantau Panjang, Pengkalam Kubor, and Bukit Hitam Rantau.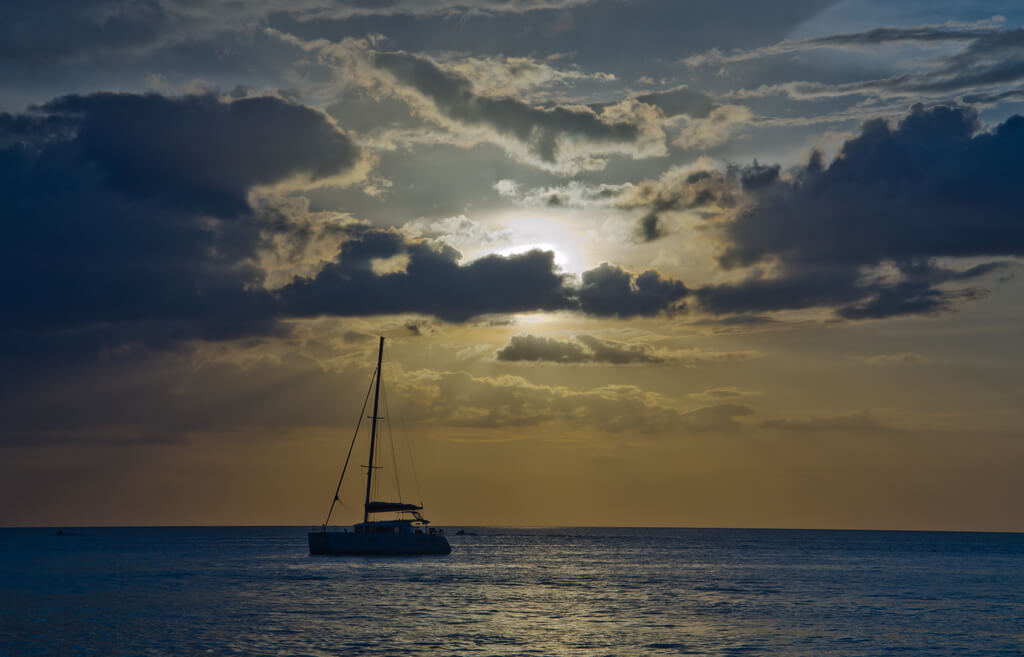 By Boat
Thailand: There are several ferry services shuttling between Kuah on Pulau Langkawi with Satun on the Thai coast.
Brunei: There are several connecting boats running from Pulau Labuan in Brunei to Sabah. All international boats usually depart from Muara which is 25 km northwest of Bandar Seri Begawan.
Singapore: There are several regular ferries connecting Singapore and Malaysia. Cruise rides in this region are quite popular among tourists and guests.
Indonesia: The main ferry routes connecting Indonesia and Malaysia are Pulau Batam to Johor Bahru, Bengkalis to Melaka, Dumai to Melaka, Medan to Penang, Tanjung Pinang Bintan to Johor Bahru, Tarakan to Tawau, Tanjung Balai (Sumatra) to Pelabuhan Klang and Kukup.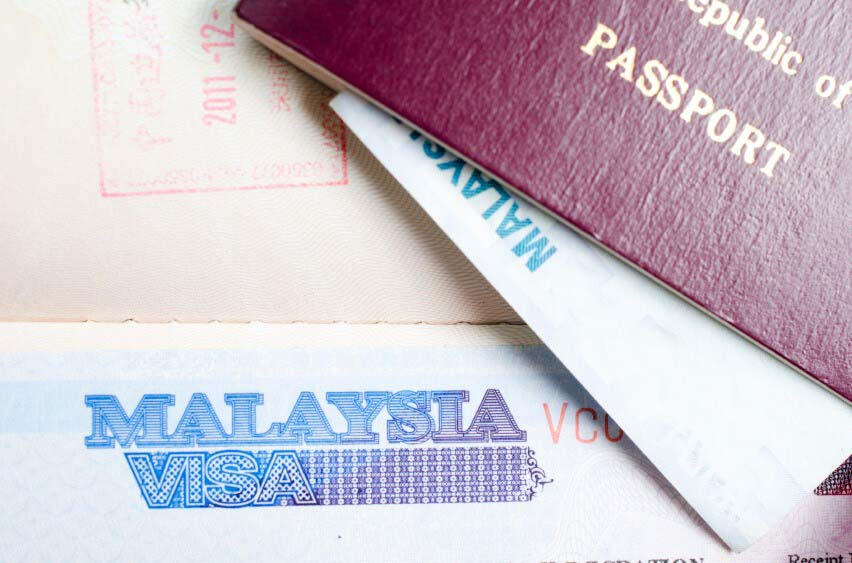 Malaysia Visa Requirements
After arranging your mode of travel to Malaysia and your return ticket. The next step you need to proceed is to arrange a Malaysian visa. U.S. Citizens do not need to apply for a visa before their scheduled date of departure. All the tourists and guests traveling to Malaysia must ensure that their passports have at least a validity of six months before the scheduled date of travel. Parents traveling with infants should ensure that their birth certificates are intact. The rules have been regulated keeping in mind Malaysia tourism trends and activities.
Citizens of Australia, British, Canada, and any other EU state do not need a prior visa for traveling to Malaysia for a valid stay in Malaysia up to 90 days from the date of issue. A single entry visa costs around 10 and for multiple entries. The Multiple-entry visas permit the guests for a maximum duration of stay ranging from three months to one year for a maximum stay of 30 days per visit. These are normally issued to business visitors.
For all passengers, guests and tourist who are traveling to the next destination without leaving the airport are not expected to apply for a Malaysia visa.
All passengers or tourists who wish to apply for a Malaysia visa should apply for the visa processes through the consulate/embassy/high commission in their respective country. They should ensure that they have sufficient funds to show in their bank records.
When to plan your trip to Malaysia
There are three seasons you can associate with Malaysia namely:
Peak Season: This is during Mid-December to Mid-February and from June to September. With a diverse population and hence all festivals are celebrated around the year, the rates soar up sky high during this season making it difficult for people to purchase or block their tickets and plan their travel. The weather is awesome during the winter peak season. Avoid traveling to Malaysia during the Chinese New Year.
Off Season: In the east coast the off-season is during the months of November to March, and on the west coast during the months of April to May and October to November. It is always hot and cold all through the year. The coasts tourism was been deeply hit due to this and during the rainy weather. The water is choppy and unsafe for sports and swimming.
Shoulder Season: Early December; April to May; March to November; March to April. This weather varies across the country vastly depending on the winds, rains, and school holidays.
General Costs involved in your trip
Accommodation: There are dorms available from RM 30-55 per night depending on the area where you are staying. Private single rooms would easily cost you around RM 75 and for a double room, it would cost around RM 100. You can even book budget hotel rooms starting from RM 80.
Food: A street meal on an average would cost you around RM 11. In restaurants the range, you will have to pay RM 7-20 depending on the type of food & restaurant you select. Western food is always more costly in any part of the Malaysia.
Transportation: A bus trip would cost you around RM 5-11. Taxis are charged per person and could turn out to be a bit expensive. You will have to end up paying four fares if you can't find anyone to share your taxi with. In Kuala Lumpur, the taxi rates start at RM 3 for the first 6 miles. Many taxis do not have working meters. Negotiate on the price before starting your trip otherwise; you will end up paying more.
Activities: Tourists attractions are quite cheap. Activities such as trekking would cost you around RM 35-75 per day, diving would cost you around RM 245-300 for two-day dives or RM 830-1,325 for a full PADI course.
Tips to save Money
Your travel to Malaysia could be expensive including your travel, accommodation, and food. We recommend you to use the following to save money so that you can enjoy your travel to Malaysia and spent more money on enjoying the culture of this beautiful country, rather than on daily expenses:
Local Street Food: The street foods in Malaysia which are sold by hawkers are not only delicious but also mouth-watering. They are not only good to your pocket, but they are the best in terms of taste and budget.
Avoid Drinking: Being a Muslim country, you would often frown upon on drinking and it does happen very frequently. To restrict this activity, the government has made drinking an expensive luxury. You are try drinking in countries such as Thailand, where drinking is easy on your budget.
Camp: If you book an accommodation in Taman Negara in a camp, you can easily bring your accommodation costs down to RM 5 approximately.
Regulations to be followed:
You need to follow the following regulations when purchasing something into Malaysia duty-free:
200 cigarettes or 50 cigars (225g of tobacco)
1 liter of Alcohol
Souvenirs and gifts which do not exceed RM 200 (If you are coming from Langkawi or Labuan, then the limit is raised to RM 500)
  Perfumes, cosmetics, portable radios, cameras, and watches do not come in this category.
  Prohibited items which are banned in Malaysia include fireworks, possession of pornography, drugs and weapons. You may be sentenced to a death penalty for drug smuggling.
  You can carry currency worth US$10,000 in ringgit or any other currency in and out of Malaysia.
Important note:
Animal hazards: Any bite from an animal should be treated seriously in Malaysia. Rabies does occur and is common in Malaysia. When you are wandering in the mangrove forests and jungles, be careful of leeches, snakes, macaques, orangutans. Be careful of saltwater crocodiles if you venture out in muddy estuaries.
Theft & Violence: The government has ensured that it has kept all measures and security tight so that you can enjoy your travel to Malaysia. The crime rate in Malaysia is comparatively low. But we still recommend you to keep a close eye on your belongings and your travel documents. Physical attacks and muggings are rare but do occur especially in Kuala Lumpur and Penang. Also, be careful of your credit card usage; use your card only at established counters.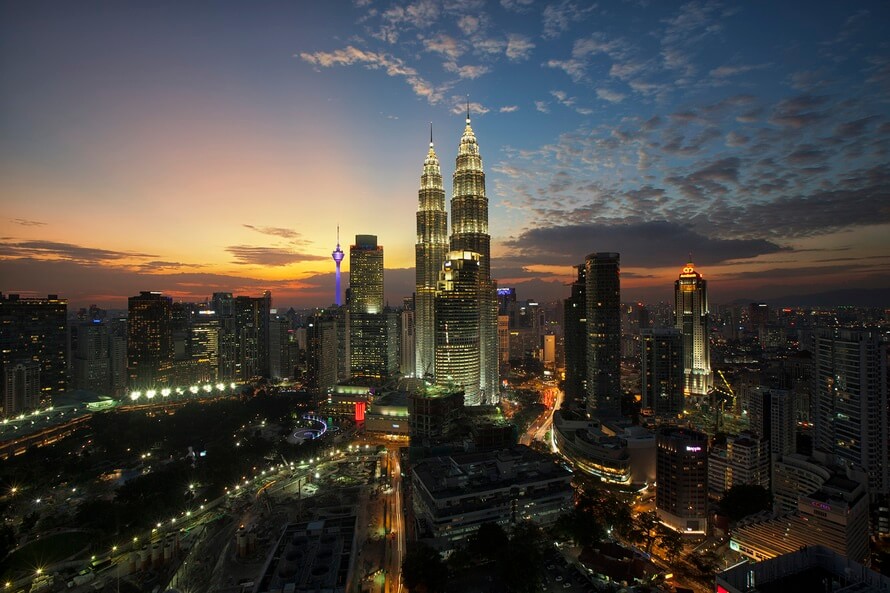 Things to do in Malaysia
Malaysia is a dream destination for all travelers. You will be in awe seeing the Perhentians islands which offer breath-taking scenery, white sandy beaches along with pristine blue waters. With the islands being relatively unexploited and laid back, you can chill out exploring the teeming coral reefs and the sea life including the rare whale sharks and the schooling hammerheads. Malaysia is one of the famous destinations in the world for scuba diving. If you done with the beaches, visit the historic and terrific temples in Penang with Kek Lok Si being the grandest temple where the Buddhist pagoda is clearly visible from the rooftops.
If you come out of the city life, then you can stroll around the rainforests in Taman Negara. It offers a great opportunity for all trekking lovers to explore and discover new paths. You can spot snakes, deer, tapir, and monkeys all along your path. Escape to the cool Cameron highlands to beat the heat of the lowlands. Situated in the north of Kuala Lumpur, you will find a lot of tea plantations and hill resorts. One of the renowned hill stations in Malaysia with tea tasting and trekking activities as one of their main attractions. Visiting Kota Bharu would give you a sneak peak of the culture, customs, and heritage of the Malaysia. Famously known for their traditional kites and shadow puppets and the night market in Kota Bharu is one of the greatest feasts held in Malaysia.
Kuching will give you a totally new experience of the pace of life quite different from what the bustling city life in Kuala Lumpur offers. The tribal villages with sleepy backwaters would refresh your senses. Some of the highlights are the temples and mosques, amazing crafts and cultural traditions, quirky museums, animated markets and colonial relics. Other places to visit in Malaysia include the majestic Petronas towers stands as a landmark for Malaysia. The twin rocket ships were the tallest building in the world from 1998 to 2004 standing at 436m which is approximately 1453 feet. The two towers are linked by a glass walkway. The street food in Kuala Lumpur is surely going to tantalize your taste buds for sure. Given the diverse cuisine and variety of Chinese, Indian, and Malay food. It is simply delicious and one of the prime reasons why some people travel to Malaysia. Malaysia offers endless places with a diverse culture and a rich heritage which is surely going to make your travel to Malaysia a memorable one.