Oh! So you're travelling alone? Aren't you scared? How will you manage without knowing anyone? Take someone with you.
These questions never cease to exist for a female solo traveler. They are constantly bombarded with these disturbing questions mostly from family, friends, well-wishers, and sometimes strangers too. But nothing has deterred these amazing solo female travelers from feeling liberated and sharing their experiences with the world.
We have compiled a list of free spirited women who dared to venture alone, driven by their passion for travelling and have broken the social norms to be what they are today. Their experience and advices prove that the biggest leap is to get out of the door. Once you're out, there's no stopping you.
Shivya Nath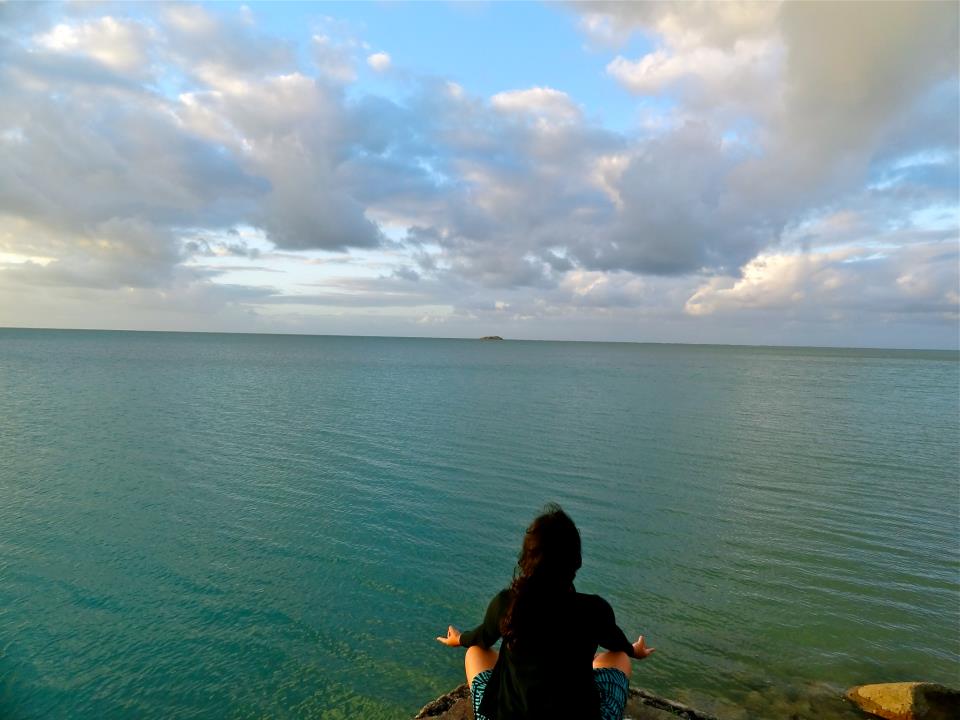 A young free spirited girl in her 20s, Shivya has been travelling since 2011 and has experienced the bliss of over 20 countries across 4 continents. Shivya shares her travel experiences through her blog shootingstar.com and has been awarded as the best Indian travel blogger by Vogue in 2015 for her travel tales. Shivya advices responsible travel with a researched homework before about your destination to enjoy the adventures with confidence.
Advice for fellow solo travellers: Practical Ways I've Learnt to Stay Safe While Travelling Alone
Lakshmi Sharath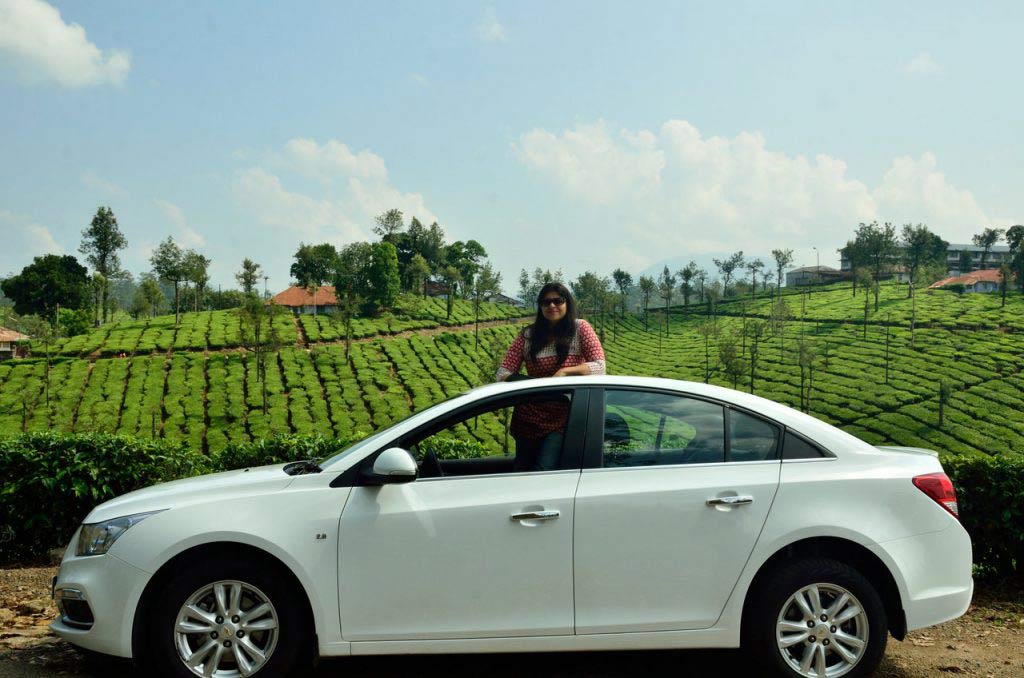 After 15 years of service behind the desk, Lakshmi pursued her passion of travelling. She has already covered 25 countries over 5 continents and is still soaking in the bliss of exceptional destinations. As a travel writer and blogger, she is a constant inclusion in India's best solo female travel bloggers and have been invited by with various tourism boards across the world to visit their country.
Advice for fellow solo travellers: Planning to quit your job and travel the world ? Here are some tips..
Renuka Singh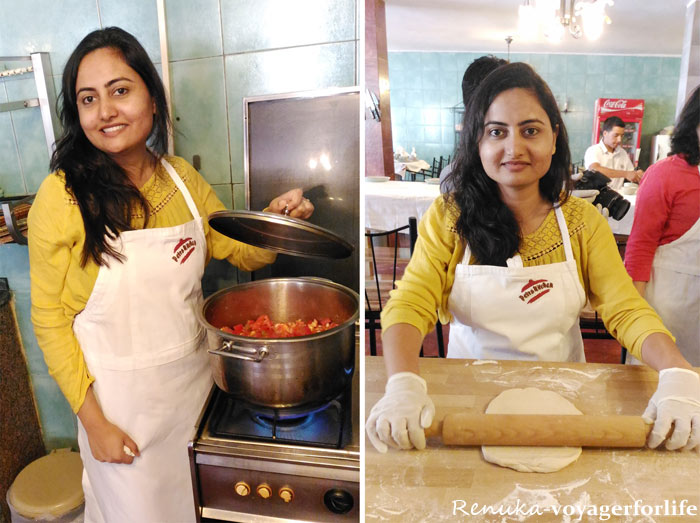 A solo traveler in love with food photography, Renuka's blog 'VoyagerforLife' is full of mouthwatering food pictures and many of her interesting and inspiring travel stories. From destination guides to hotel reviews and photo essays, Renuka's blog is very informative and inspirational for a traveler who is in forever love with the diversity of food.
Advice for fellow solo travellers: Solo Travel In India – How To Choose Your Destination
Elita Almeida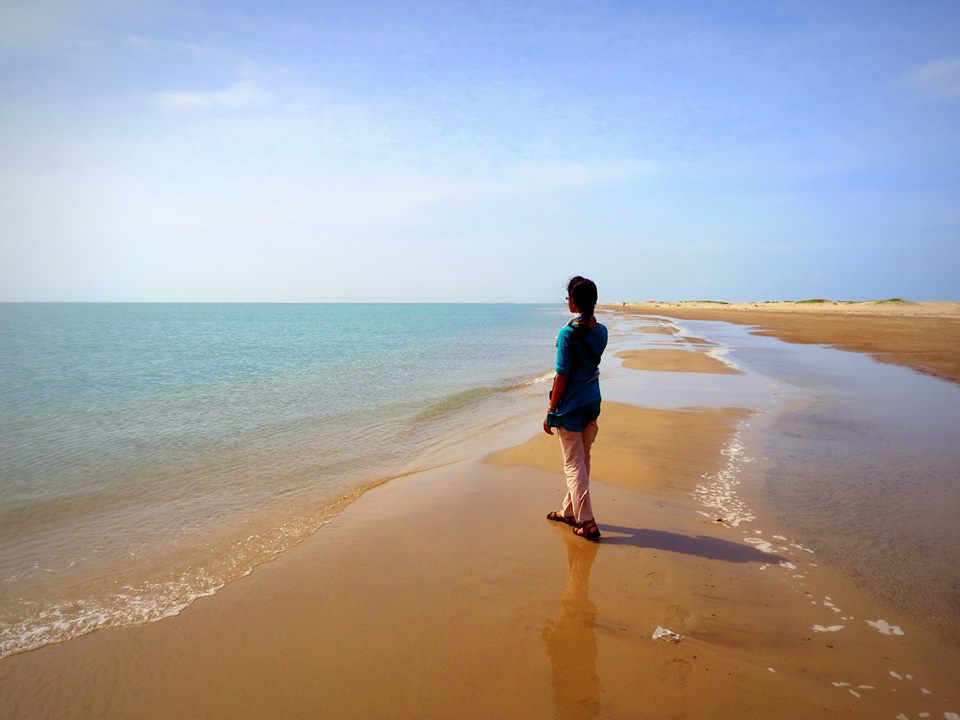 Elita was a weekend traveler, juggling between a 9 to 5 job and her passion to see the world. But soon there came a point when her job became a hindrance in the path of her dream and courageously, Elita left her job for the life of a traveler. Her blog 'Nomadicthunker' is a mirror of her thoughts, experiences and adventures. Experiencing the diversity of India with her own eyes, Elita has discovered the country in her own fascinating way.
Advice for fellow solo travellers: Travel tips from an auto-rickshaw driver in Odisha
Amrita Das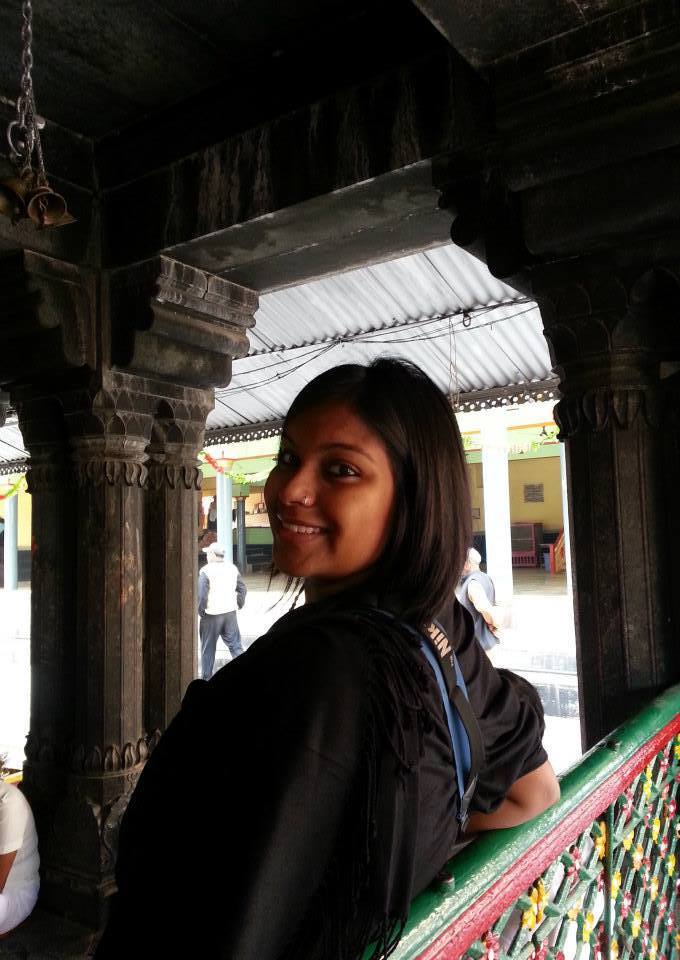 A nomad at heart, Amrita propagates solo travel specially for females as she believes travel opens your mind and allow change to sweep in. Amrita through her travel blog 'travelideasofmarch', helps travelling enthusiasts understand more about a destination through her travel experiences, reviews, narrative stories and captivating photographs. Amrita has just returned from Belgium, and currently planning her next trip to Kalimpong in Bengal and Madhya Pradesh in India.
Advice for fellow solo travellers: Solo Travel Tips
Deepti Asthana


For Deepti Asthana aka 'DA' life revolves around her travels, experiences and photography. Travelling and photography is where she finds solace. Her blog 'DA-Travelography' is more like an extension of herself. Recognized as the top photo blogger of 2016 recently, Deepti's photos will help you relive her travel experiences, and connect with the instant positivity that strikes you through the photos and brings a smile.
Advice for fellow solo travellers: Why do you need to create a photography blog?
Neelima Vallangi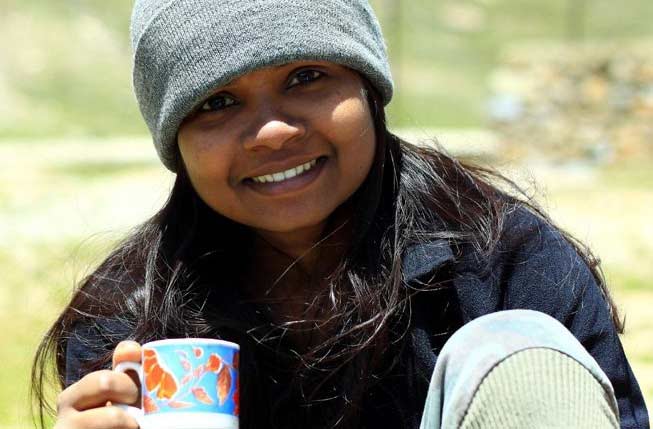 An Indian in love with her country, Neelima left her IT job to start pursuing her dream of visiting every corner of India. Since her travel started in the year 2008, she hasn't stopped but still have not got enough of the amazing country. 'travelwithneelima.com' is her way of expressing her travel tales to all those bitten by wanderlust, specially for adventurous offbeat destinations.
Advice for fellow solo travellers: Ask neelima: how do you find people to travel with? How is it traveling solo?
Medhavi Davda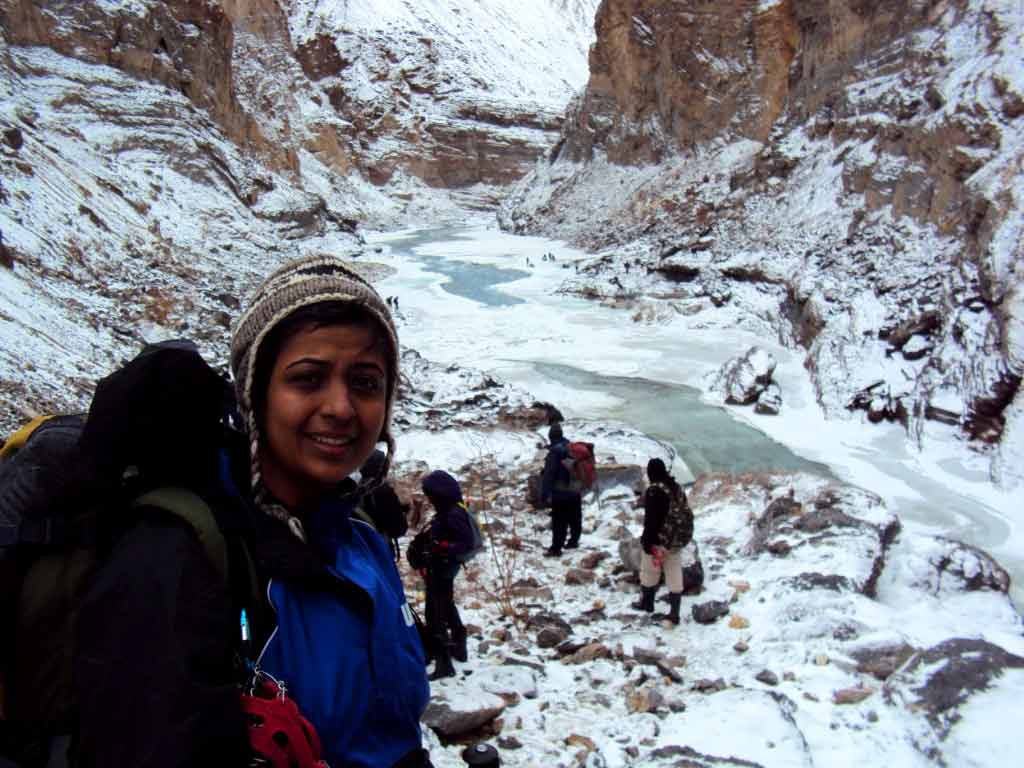 An outcast, Medhavi hated everything about a commercial destination and the whole idea of a vacation. She always believed that real travel is in places unexplored, the bliss is not going as per the itinerary, it lies in sleeping on the beach and camping just about anywhere. In her blog 'Ravenouslegs', Medhavi talks about her travel adventures that features great pictures and inspiring videos.
Advice for fellow solo travellers: How to prepare for Chadar Trek
Namita Kulkarni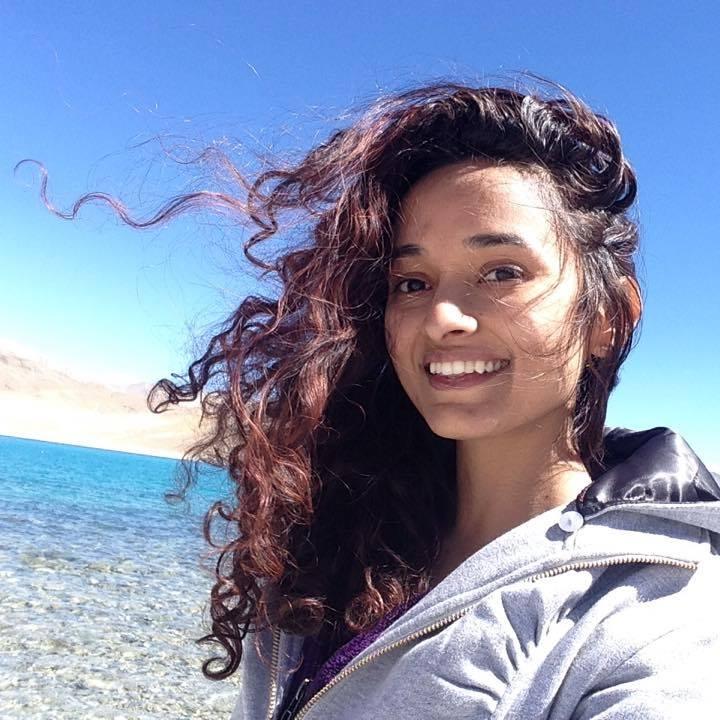 Being a multitasker helps Namrata to make the most of her travel experiences. She is a traveler, yoga teacher, a writer and an artist. She has travelled to over 14 countries and share her own tales of adventures and misadventures on her blog 'radicallyeverafter'. She believes life itself does not give a guarantee of safety then why not go out of our comfort zone and explore.
Raksha Nagaraj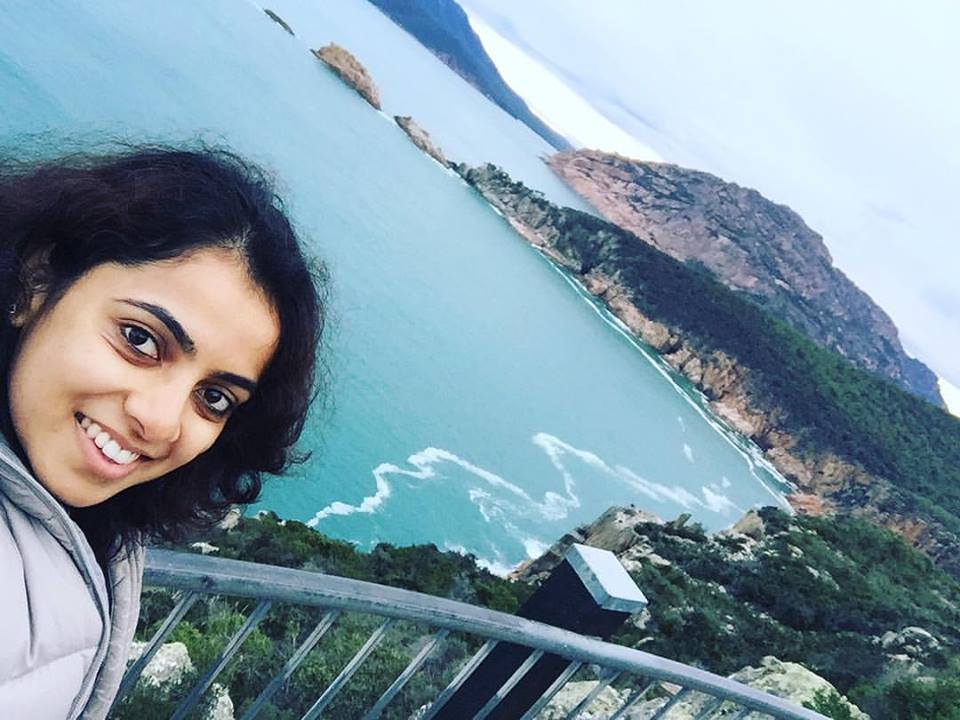 She has been a solo traveler for most of her excursions and went on with a gang of buddies s a tourist at equal ease. But essentially, Raksha loves to be on road with herself. With her blog solopassport, Raksha showcases her experiences and photographs along with reviews and suggestions for various food, drinks and movies.
Advice for fellow solo travellers: 50 things that I am proud of
Travelling solo can be pretty daunting for those who have always travelled in groups. But what really makes the difference travelling solo is the fact that you get to feel the freedom from within. For women, specially from India who are brought up within the strict social norms of the society, its nothing less than a liberating experience.