In its bid to be known as the region's first integrated resort and also promote the innovative 'Vision 2020' initiative by Dubai Tourism, 'Dubai Parks and Resorts' is all set to open on October 31, 2016. By uniting the best of the east and the west, the newest attraction has been designed with the vision to stay ahead of trends, as more and more visitors to Dubai seek an all-encompassing experience beyond the glitzy skyscrapers and top-notch entertainment venues.
Delivering over 25 million square feet of fun, adventure and thrill, this colossal complex in Jebel Ali – apparently – is expected to redefine the entertainment and leisure industry in Dubai. Guests can look forward to an invigorating mix of 100 rides and attractions at its three theme parks as well as water attractions, besides amazing accommodation, shopping, and dining facilities. So read on to know in detail about all unique attractions and experiences that await you in Dubai Parks and Resorts.
1. MOTIONGATE™ Dubai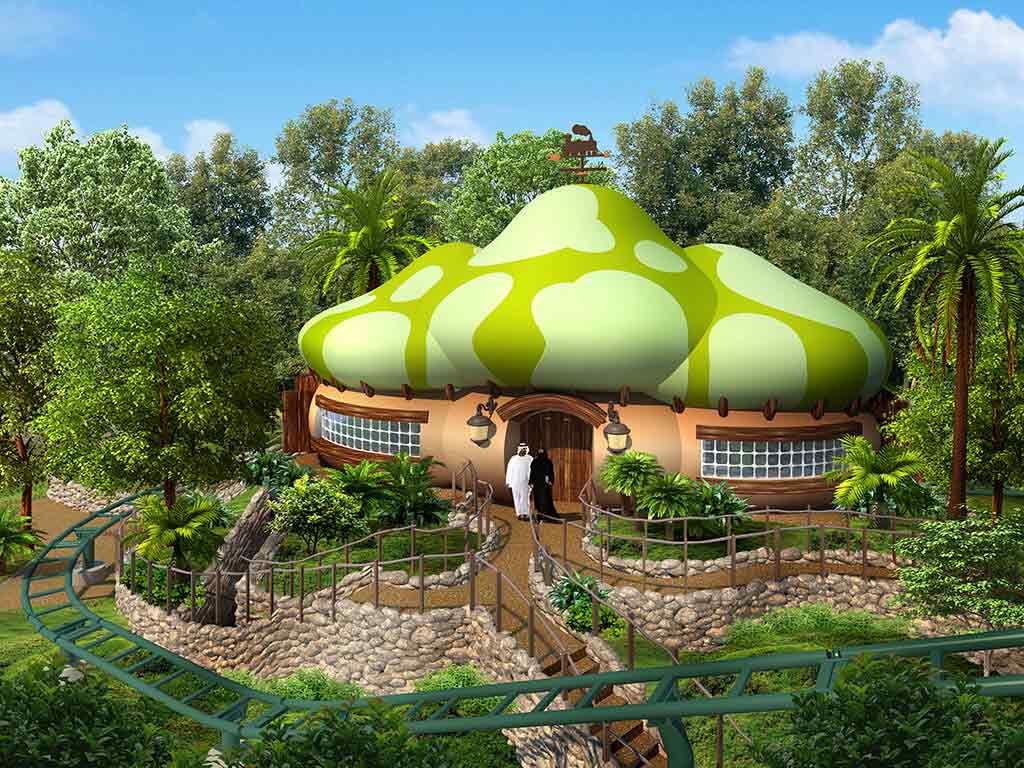 Set over an area of about 1,900,000 square feet, it is the Middle East's biggest theme park based on Hollywood. Motiongate Dubai brings together 27 exciting rides and attractions, themed around the world's three major motion picture studios: Sony Pictures Studio, Lionsgate, and DreamWorks Animation. With its attractions like Hunger Games already rated as one of 32 Best New Park Additions of 2016 by Los Angeles Times, it's sure to entice people of all ages and skill levels.
Start your Motiongate experience by exploring the fun and fascinating elements of movie making at Studio Central. Also, enjoy its roller coaster rides like Dragon Gliders, Capitol Bullet Train, and Smurf Village Express. For absolute family fun, head over to its attractions, including Woodland Play Park, Penguin Air, Kung Fu Panda Academy, Hotel Transylvania, and Ghostbusters: Battle for New York. There are also a spectrum of rides and motion simulators to excite your little ones, such as Underworld 4D, Flint's Imagination Lab, and Panem Aerial Tour.
2. Bollywood Parks™ Dubai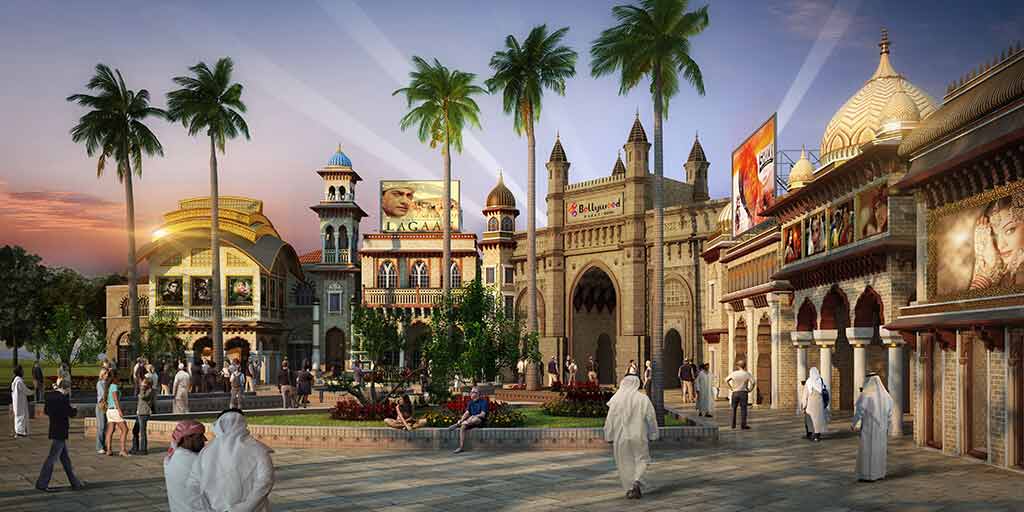 If roller-coasters and sophisticated rides aren't your thing, make your way to Bollywood Parks Dubai. The world's first of its kind Bollywood theme park, it offers a great blend of unique rides, live entertainment and amazing shows, completely centered on Bollywood movies and Indian culture, in its five distinct zones spread over three million square feet. As you enter the park, Bollywood Boulevard beckons you with its several entertainment and dining options.
For a glimpse of Mumbai's vibrant streets packed with dining and shopping options, visit Mumbai Chowk boasting a range of attractions inspired by blockbuster movies like Don and Lagaan. It also comprises Mumbai Express Stage, where you can watch performances depicting songs that idealize the Indian train.
Another section to watch out is Rustic Ravine; it not allows you to capture the essence of India's rural scene but also immerse in some unique fun and rides highlighting movies like Sholay. Moreover, with a visit to Bollywood Film Studios Featuring Hall of Heroes, you'll get to indulge in attractions and experiences that bring your favorite Bollywood movies and beloved characters to life, such as Krrish, Ra.One and Zindagi Na Milegi Dobara. Above all, Royal Plaza will welcome you with an extraordinary visual treat, thanks to its Rajmahal Theatre, where you can revel in Broadway style musical performances.
Complete with a wide array of themed dining venues like Mughal-e-Azam, Rock On, and Victoria Station Café, Bollywood Parks gives you the chance to savor authentic Indian cuisines as well.
3. LEGOLAND® Dubai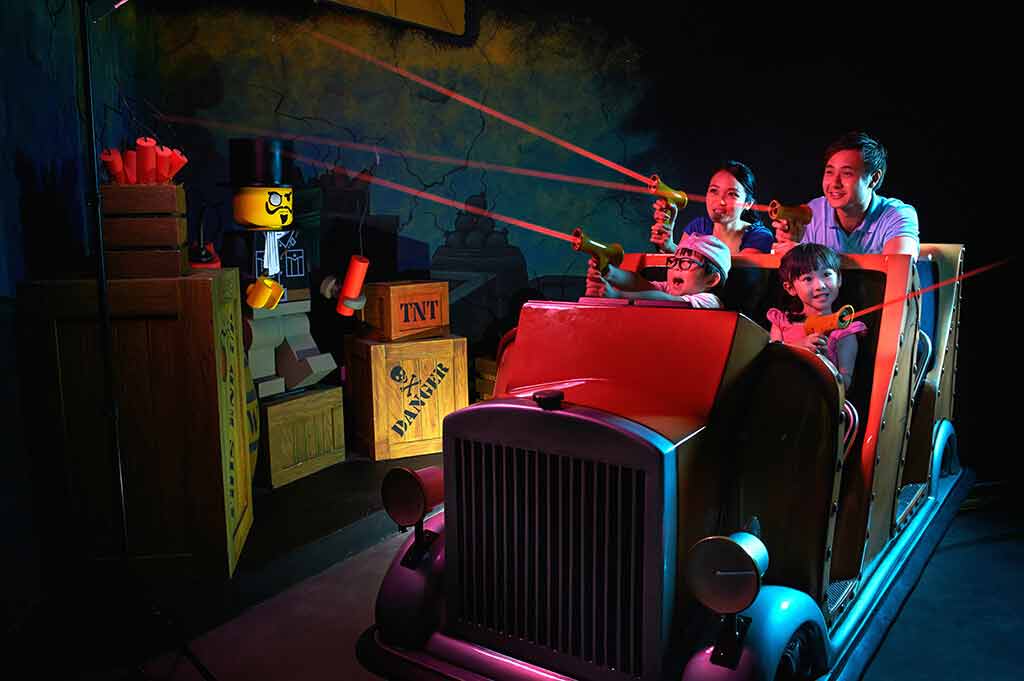 Dubai Parks and Resorts also hosts Legoland Dubai, which is the first of its kind theme park in the Middle East. More than 40 immersive rides, attractions, and shows encompass its six exciting zones, such as:
Factory: This offers you the opportunity to know the way Lego bricks are created. You can also discover the Middle East's largest LEGO store.
Lego City: From obtaining an exclusive Legoland driving license to steering a boat and flying a plane, this section provides a range of exciting options for your kids to indulge in.
Imagination: Major highlights that form part of this section are Technic Twister, Build & Test, Lego Mindstorms, Kid Power Towers, Duplo Express, and Lego Studios 4D – each of them promising exhilarating fun and thrill.
Kingdoms: It has a range of amazing rides like The Dragon and Dragon's Apprentice.
Adventure: With specialties by way of Pharaoh's Revenge, Submarine Adventure, and Lost Kingdom Adventure, this section well caters to your adventurous little ones.
Miniland: Containing more than 20 million Lego bricks, this indoor attraction allows you to enjoy replicas of iconic Dubai landmarks created using Lego bricks.
4. LEGOLAND® Water Park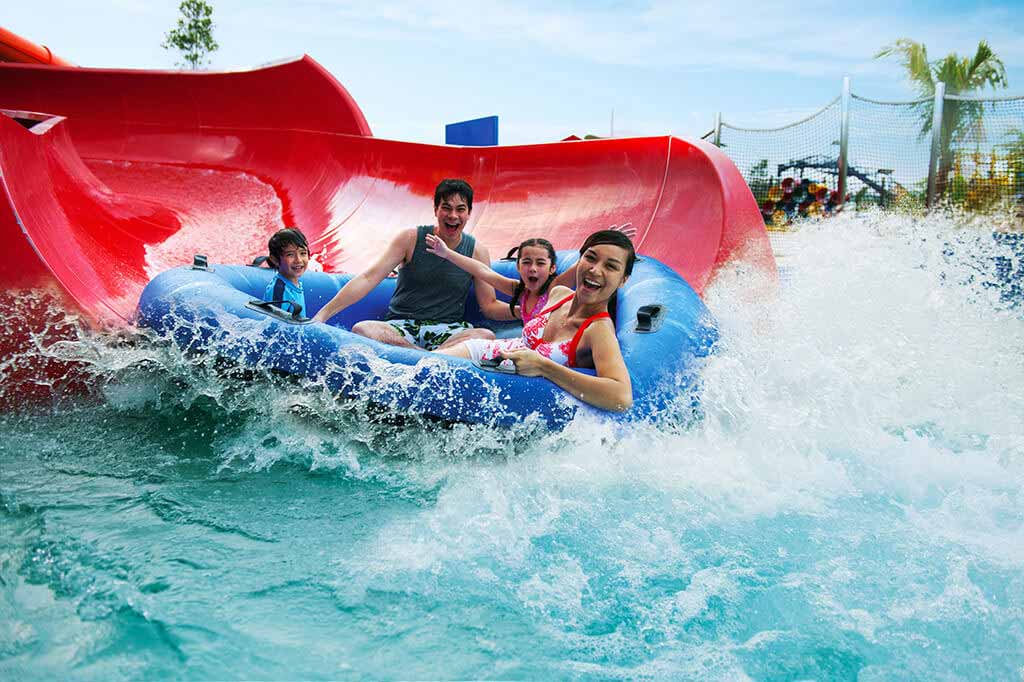 Located next to Legoland Dubai is Legoland Water Park, with a range of innovative attractions that are specially designed for families accompanied by kids aged between two and 12 years. Some of its rides and attractions are:
Build-A-Raft River: This is a totally unique ride; it enables the little riders to personalize their own raft as they head out to enjoy the lazy river.
Duplo Splash Safari: Encompassing four slides plus intriguing Duplo characters, it is an exclusive zone created for toddlers.
Joker Soaker: This fun-filled zone has a variety of attractions to excite all members in your family.
Red Rush: Ride in a family-sized raft that floats you down a long twisted track.
Lego Racers: A six-lane slide, this is a thrilling ride to enjoy with your friends in tow.
Twist 'N' Spin: Delight in amazing twists and turns, as you drift along this slide on a double tube.
5. Exceptional Retail & Dining Experience at Riverland ™ Dubai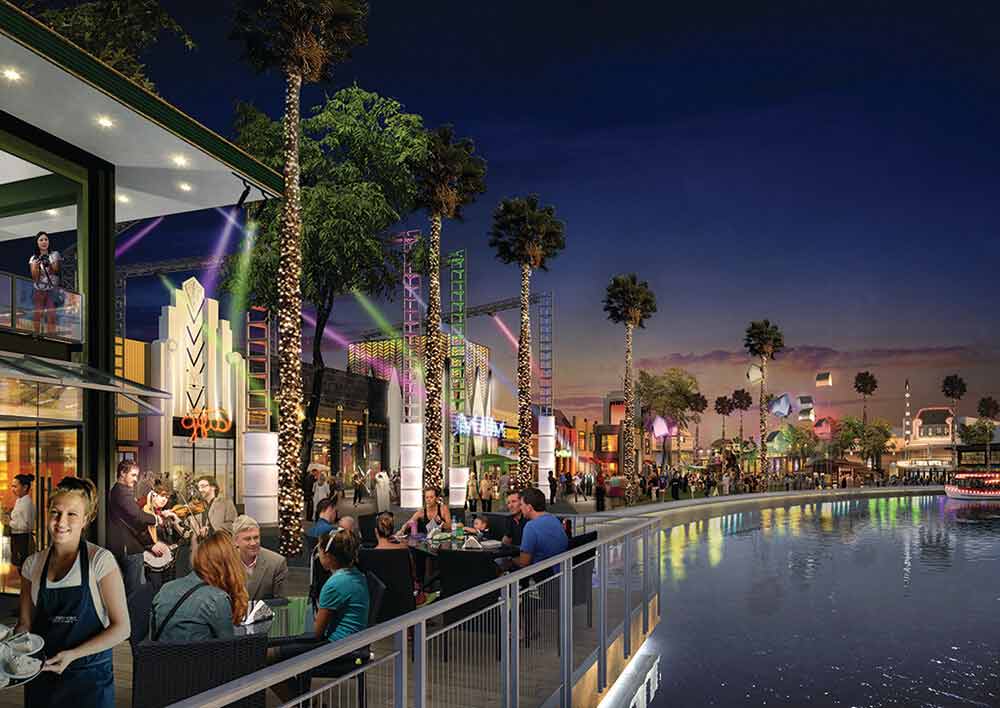 With over 50 themed dining, entertainment and retail spaces, Riverland Dubai serves as the doorway to Dubai Parks and Resorts. It is modeled to replicate a sprawling waterfront district with a one-kilometer long man-made river. Its four mesmerizingly set zones allow you step back in time.
The focal point of Riverland is probably the Peninsula, which is noteworthy for its 19th century architectural theme. Recreating the American life of 1950s, Boardwalk is another of its prominent sections. Then there is India Gate that enables you to experience the authentic Asian culture. Moreover, don't miss out the French Village, capturing the spirit of a medieval European town, with its architectural styles that resemble 17th century French structures.
Besides shopping unusual souvenirs and sampling distinct culinary flavors from all over the world, Riverland is also the ultimate destination to revel in many amazing festivals, concerts, and street performances all throughout the year.
6. Enjoy Polynesian-themed stay at Lapita™

For guests who wish to experience all of Dubai Parks and Resorts' highlights without leaving the facility, there is Lapita Hotel – a segment of the Marriott Autograph® Collection. With its unmatched setting and theme reflecting the Polynesian culture and traditions, it also makes for an exotic retreat. It has a collection of deluxe rooms, suite rooms, and three-bedroom villas – all replete with a wide spectrum of in-room amenities and comforts. Apart from five restaurants and bars, the hotel features a spa facility (OLA Spa Boutique). A retail shop is also attached.
Not to mention, Dubai Parks and Resorts – conveniently located on Sheik Zayed Road and adjacent to Palm Jebel Ali – will be the ultimate fun and entertainment destination. In order to enjoy its varied attractions within Dubai Parks and Resorts, visitors can take their pick from single day or multi-day passes. For those who wish to have unlimited access to three theme parks and a water park over a period of one year, annual passes covering tickets for varied shows and discounts on dining and shopping are also available.