If the vast expanse of desert is one of the reasons you love Dubai, then the Desert Safari is sure to be your irresistible enticement. There's nothing like Dubai Desert Safari anywhere in the world. The thrill, adventure, excitement and the amazement is beyond description. You have to take a trip to completely understand why they say, 'no trip to Dubai is complete without enjoying the Desert Safari'.
With every action, enjoyment and adventure clubbed together, we present you the best of Desert Safari- The most authentic Arabian adventure, that makes your trip to Dubai truly unforgettable. Enjoy the desert in the morning, evening and even overnight, and experience its serenity in full valour and unbelievable exquisiteness. Explore the sand dunes, the Bedouin camps, the quad biking experience and a lot more on our exhilarating desert trips.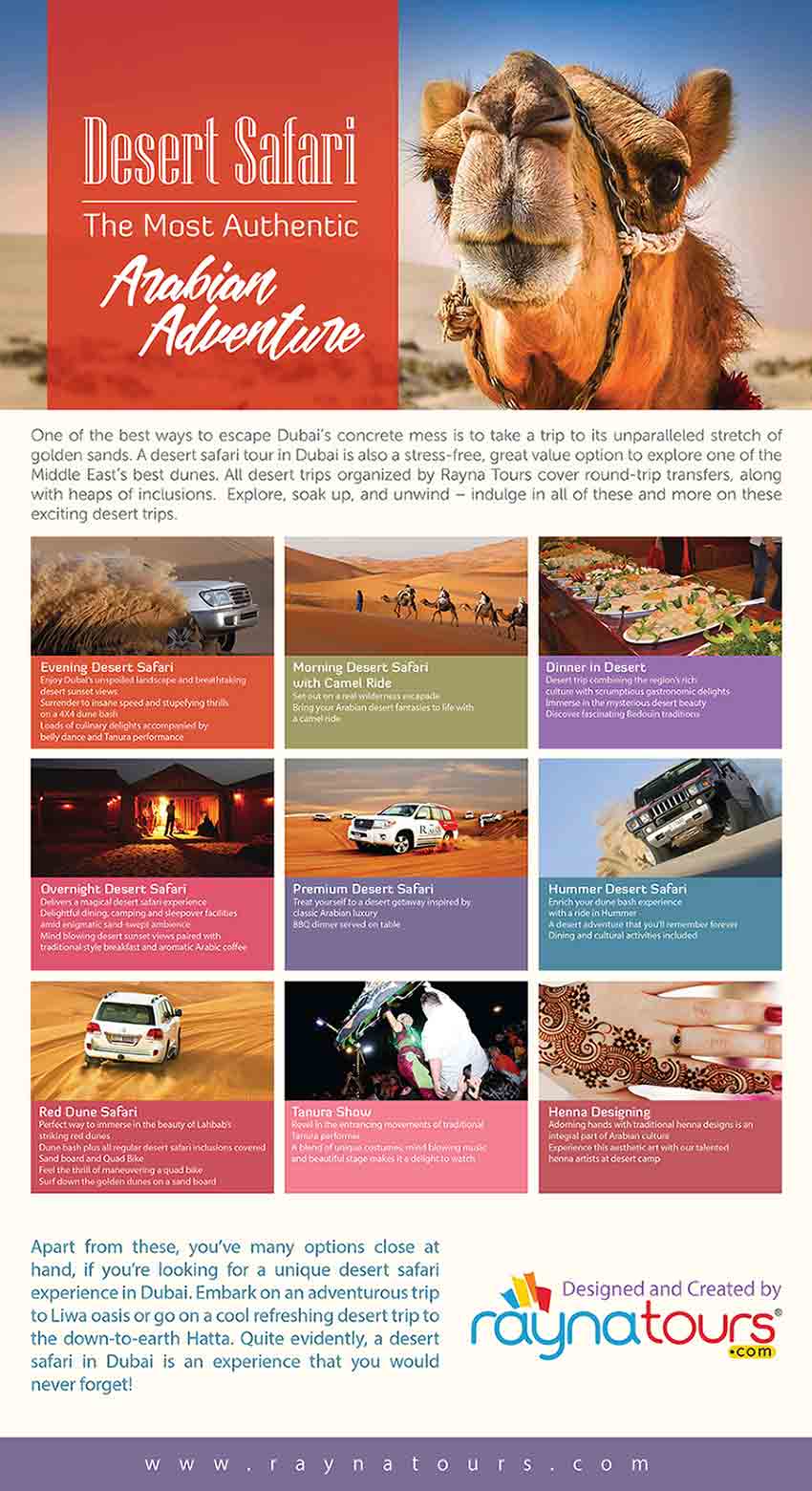 There are various add-ons to make your desert safari trip more sensational. Bringing you the best of Dubai desert in a way you won't forget, we ensure you see Dubai's pride in absolute comfort and luxury. Rayna tours promises you Dubai like you've never seen before. Start your adventure today!