After a lot of hullabaloo, speculations, and being granted dispensation not to participate in the US and Brazilian Grand Prix, Caterham F1 finally braces up to compete in the UAE's much awaited, action-packed Formula 1 Etihad Airways Abu Dhabi Grand Prix, thanks to a public crowd funding project.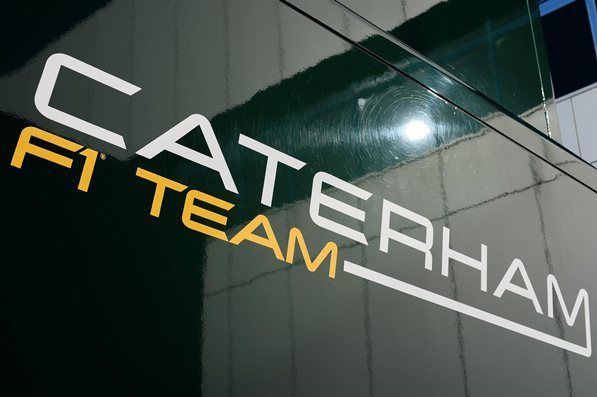 Know Caterham
It all started when Tony Fernandes – a Malaysian entrepreneur educated in Britain and the owner of Air Asia as well as many other successful ventures – revived the Lotus Formula 1 team in 2010. It though competed in 2011 as Team Lotus, was renamed to Caterham when Fernandes formed Caterham Group upon the acquisition of Caterham Car Company, the manufacturer of lightweight sports cars, in 2012. As a result, it shifted its base from Norfolk to Leafield Technical Centre in Oxfordshire.
Change of Ownership & Subsequent Tensity
In 2014, Caterham hit the headlines when the news came out that Fernandes sold the Caterham Fl to a Swiss and Middle Eastern consortium, following the team fell flat to score even a single point in races that it competed so far, despite the attempt to resurrect the team with a new lineup of drivers, such as Marcus Ericsson of Sweden and Kamui Kobayashi of Japan. Pathetically, it ended up as the only team to this point to be in such a situation. The biggest blow was when it finished 11th in Constructors' Championship last year, as opposed to the 10th position for their first three seasons.
Following its sale in July 2014, Christian Albers – the former Dutch F1 driver – was appointed as the team principal to take care of the struggling team's day to day operations, though he stepped down the position exactly after two months, to be replaced by Manfredi Ravetto. One month later, Manfredi Ravetto declared that he no longer holds the position of Caterham's team principal, as the situation turned from grim to dire when the Swiss based Engavest SA claimed that the shares purchased have not been handed over by the previous owner, thereby stating that the ownership of Caterham still vests with Tony Fernandes. Later in October 2014, it was announced that the team is now managed by its administrators.
Munificent Intercession of Crowd Funding Project.
In order to revivify and get back the team on to the race track in Abu Dhabi, Caterham announced a last-ditch bid during the Brazilian Grand Prix weekend, through a crowd funding project, namely, Refuel Caterham F1, in collaboration with the Crowdcube website thus inviting proponents, fans, and sponsors to buy items like Caterham race suits, wheel nut, engine cover etc. or donate an amount starting from just £10, till November 14th or until it raises the funding target of £2.35m, whichever is earlier.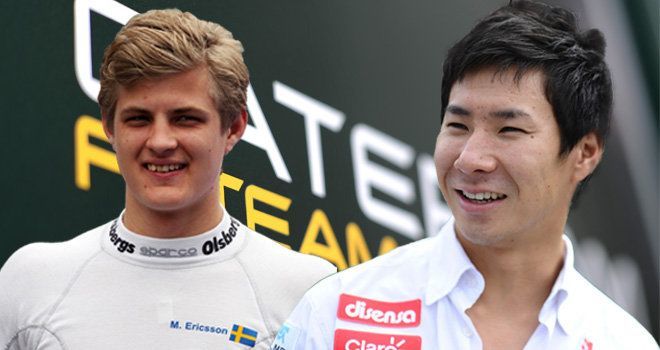 Making it to the Formula 1 Etihad Airways Abu Dhabi Grand Prix
In spite of the staunch criticism evoked by such top-notch F1 racing personalities as Bernie Charles Ecclestone, this project gained an overwhelming response, collecting adequate fund, with just 10 hours left to reach the crowd funding deadline.
As reported by the Autosport staff, Finbarr O'Connell – the interim team principal and administrator of Caterham, said, "We knew that the best way to keep this team alive and attract possible buyers was to show that it's still a racing team and be in Abu Dhabi for the finale, and there aren't enough words to say how grateful we are to all the fans that have made this possible. We now head to Abu Dhabi ready to show what a hard-working and positive group of people this is and to hopefully secure a future for the team."
Let us see how Caterham will pull it off in Abu Dhabi, defying all odes. We wish Team Caterham a very all the best to secure the 10th position, just as they endeavor to, while bidding them good luck for a better and more stable future. Wish to be a part of all thrill and excitement ensuing from the F1 race to be held in Abu Dhabi? With just a few day left for the race, don't delay to have your seats confirmed at Yas Marina Circuit by purchasing your F1 tickets through Rayna Tours.