What's the difference between a regular garden and a botanical garden? A regular garden can be just about anything – even a bunch of pots laid out pleasingly, sprouting palms and crocuses. A botanical garden is a collection of various plants curated for the purpose of labeled display. Some botanical gardens are dedicated to herbs and medicinal plants, and some to rare flora such as orchids. However, most botanical gardens tend to be beautiful, some more than the other. We've listed some of the best botanical gardens around the world for you – try and make it to some of them, ok?
1. Kew Royal Botanic Gardens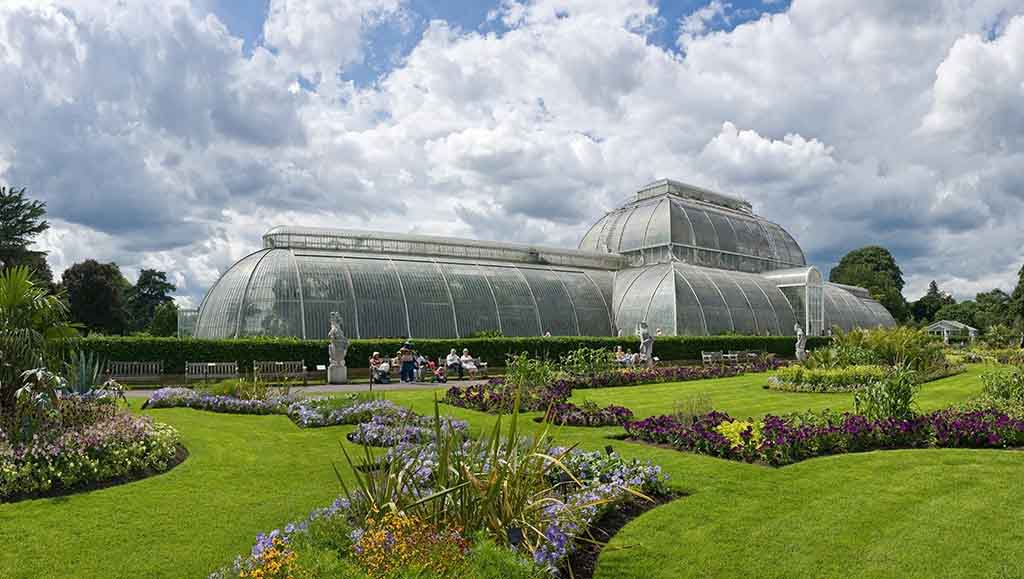 Bordering the Thames lay the Kew Royal Botanic Gardens, which contain the largest collection of living plants seen anywhere else in the world. The gardens were constructed in the mid-1700s, which makes the oldest and most historic of botanical gardens in the world. The gardens contain 14,000 trees and several collections of exotic flowering plants. You'll find Godzilla-sized orchids here, along with the dead-looking 'corpse flower'. For added interest, there are elegant domed temples, a treetop walkway, and a lake around which hidden forest paths weave and meander. To top it all is a striking 19th-century glasshouse that contains more flowering plants.
2. Denver Botanic Gardens
This incredibly rich and beautiful, 23-acre botanical garden holds an enviable collection of plants from cold regions around the world. The gardens also contain 7 botanical theme parks, each housing a variety of rare plants. There's a lovely conservatory and a sunken amphitheater where numerous shows are hosted during the summer.
3. Acharya Jagadish Chandra Bose Indian Botanic Garden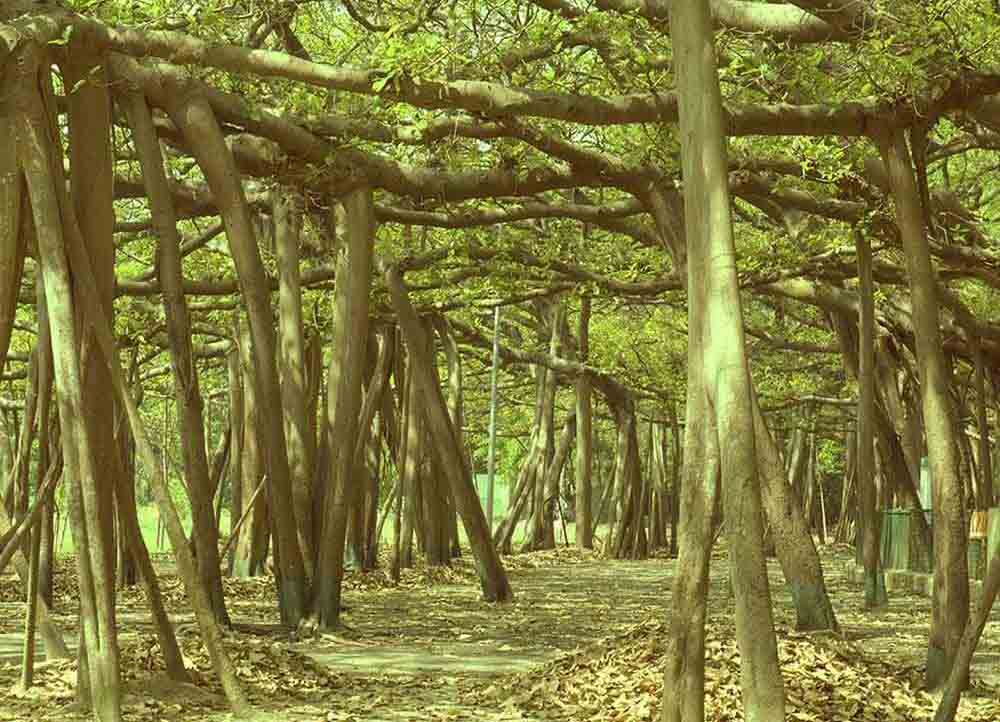 This fabulous botanical garden is located in Kolkata, India. They are famous for the Great Banyan Tree, which has the largest canopy in the world. The gardens contain about 12,000 living plants, many of which are rare. There are also more than two and half million dried plant specimens stored in the herbarium, curated from around the world. In these gardens you'll find the rarest trees, from Nepal, Brazil, Penang, Java and Sumatra.
4. Trauttmansdorff Castle Garden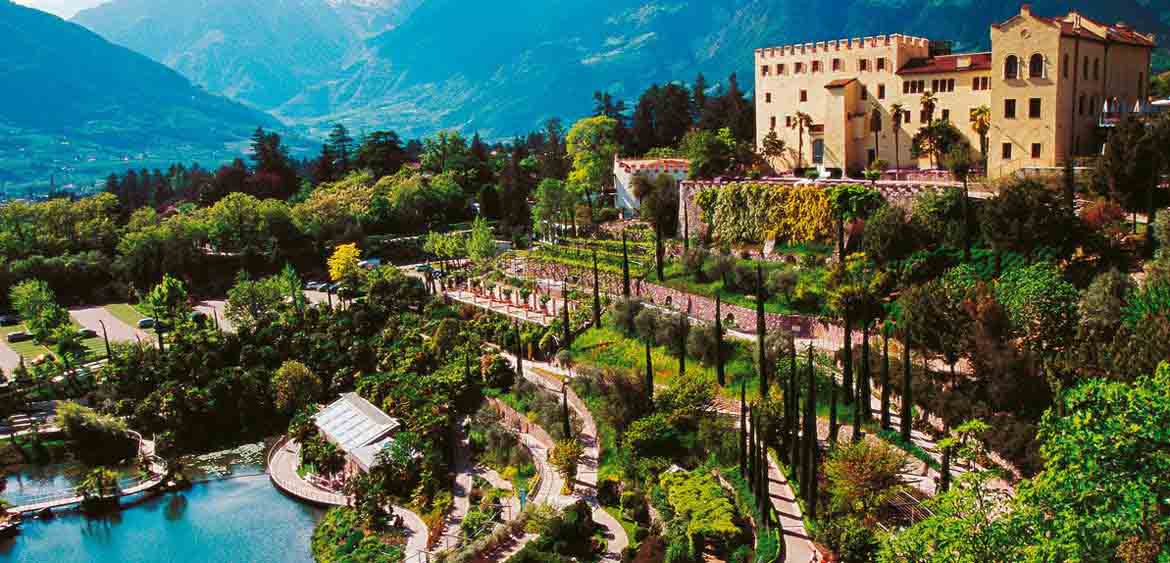 A medieval castle in Meran, Italy boasts one of Europe's most beautiful botanical gardens. The garden contains 83 different landscapes, ranging from olive groves to oak forests. There are several verdant vineyards and semi-desert gardens with varieties of cacti. There's also a water lily pond on which beautiful tropical lotuses float. The gardens are surrounded by mountain peaks, enhancing their beauty even further.
5. Shalimar Garden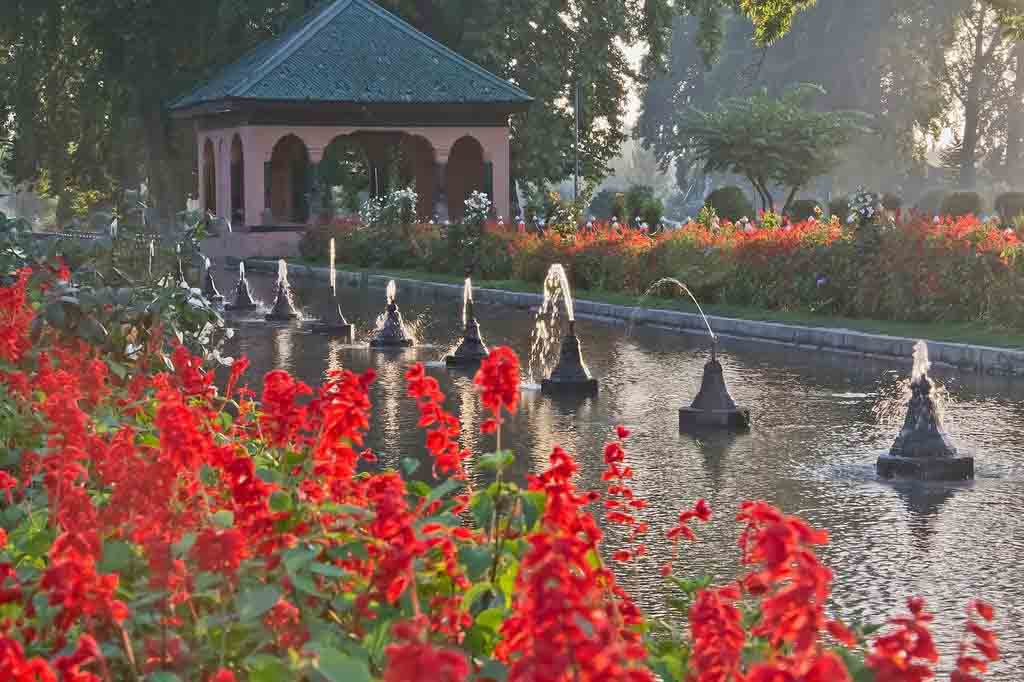 In the city of Lahore, India is a garden that's been around for 4 centuries. The terraced gardens are enclosed by a high brick wall. The garden terraces are linked by a series of pools and fountains. The stonework is all polished marble. The intricate stone pavilions and pathways of the terraced gardens are shaded by chinar, gulmohar, and cypress trees.
6. Brooklyn Botanic Garden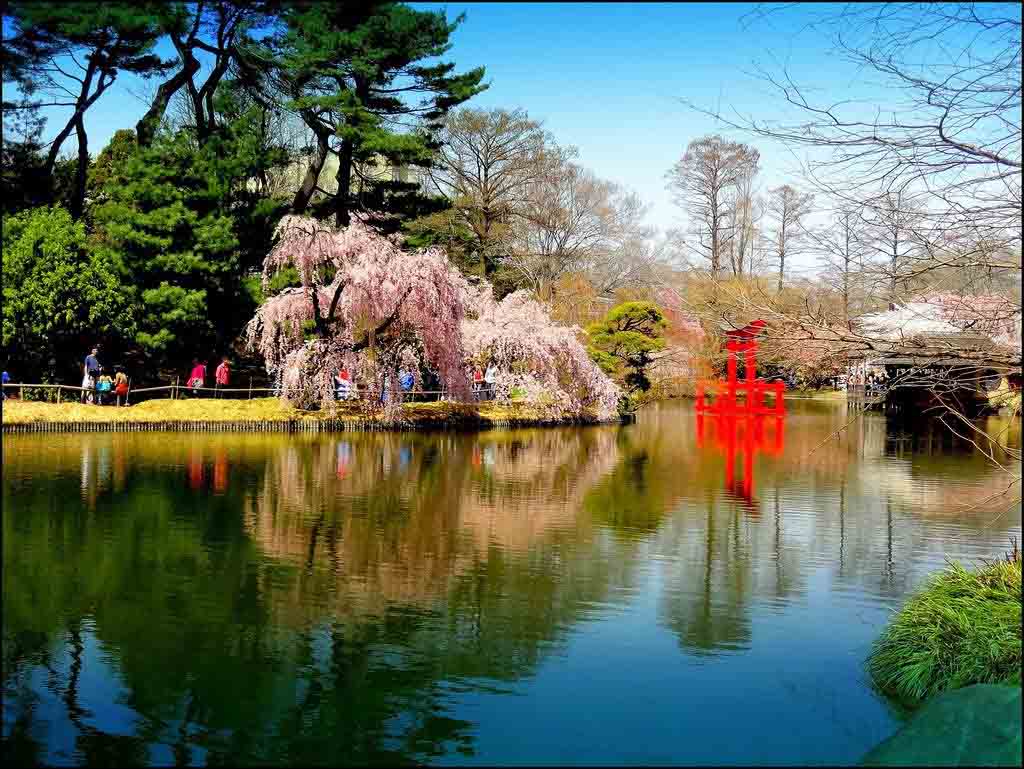 This 52-acre garden in Brooklyn, New York, is home to the annual cherry blossom festival known as Sakura Matsuri. People flock to these gardens in the month of June every year, to enjoy over a thousand varieties of roses in the Cranford Rose Garden. The indoor Bonsai Museum here contains the biggest display of Bonsai trees you'll find outside of Japan.
7. Lautaret Alpine Botanical Garden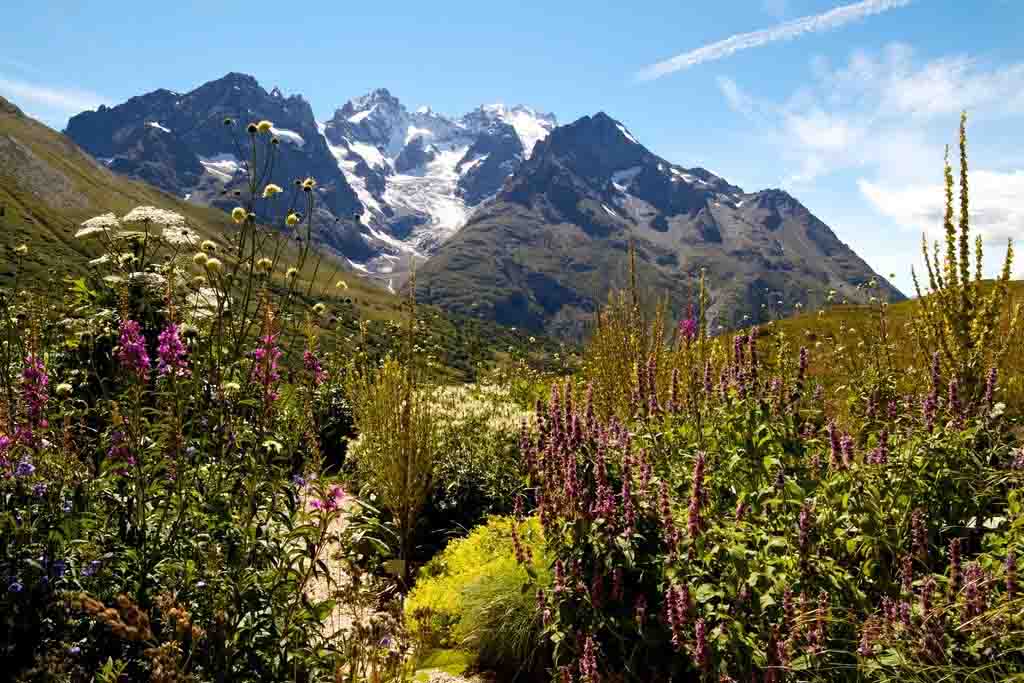 In the late 1800s, botanists from the University of Grenoble felt intrigued by dry climate among the snow-capped peaks of the glaciers of La Meije in France. Located at 7000 feet above sea level, the Lautaret Alpine Botanical garden is famous for its 2,000 plus species of plants, from various regions – the Swiss Alps, Colorado, Caucasus, Himalayas, Japan, Arctic, Andes, South Africa and others. The rolling meadows of the surrounding regions are strewn with multi-colored flowers, making the entire area a photographer's dream.
8. Exotic Garden of Monaco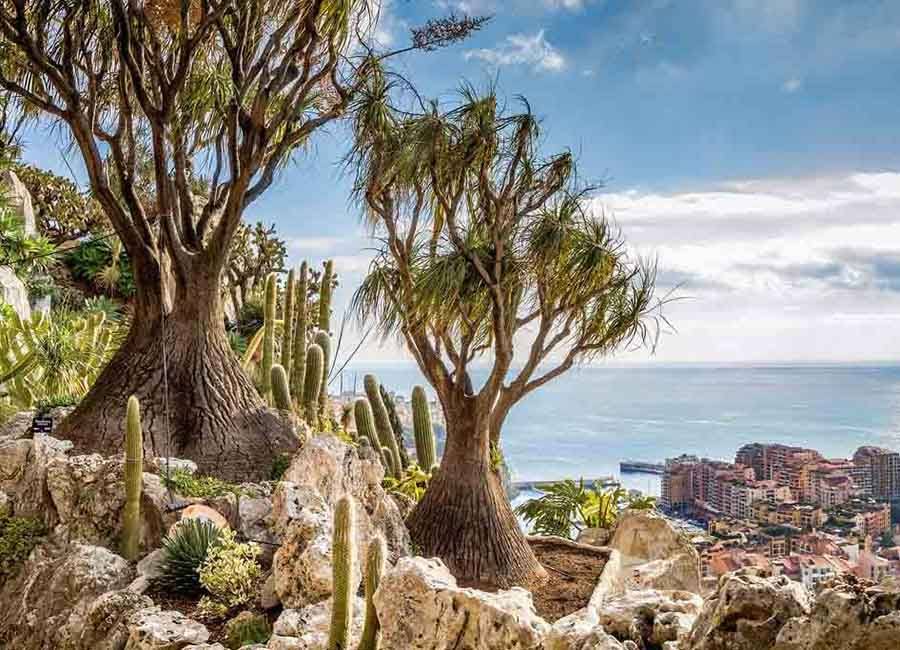 The Exotic Garden is dedicated to the display of towering cacti from various regions. There are succulents from African and Arabian countries, and bright bougainvillea bushes, all set against the slope of a hill. As you step down the hill, you'll find that each step reveals another verdant and flowered perspective. There's an ancient limestone cave which takes you down the last 300 steps to sea level.
9. Buenos Aires Botanical Garden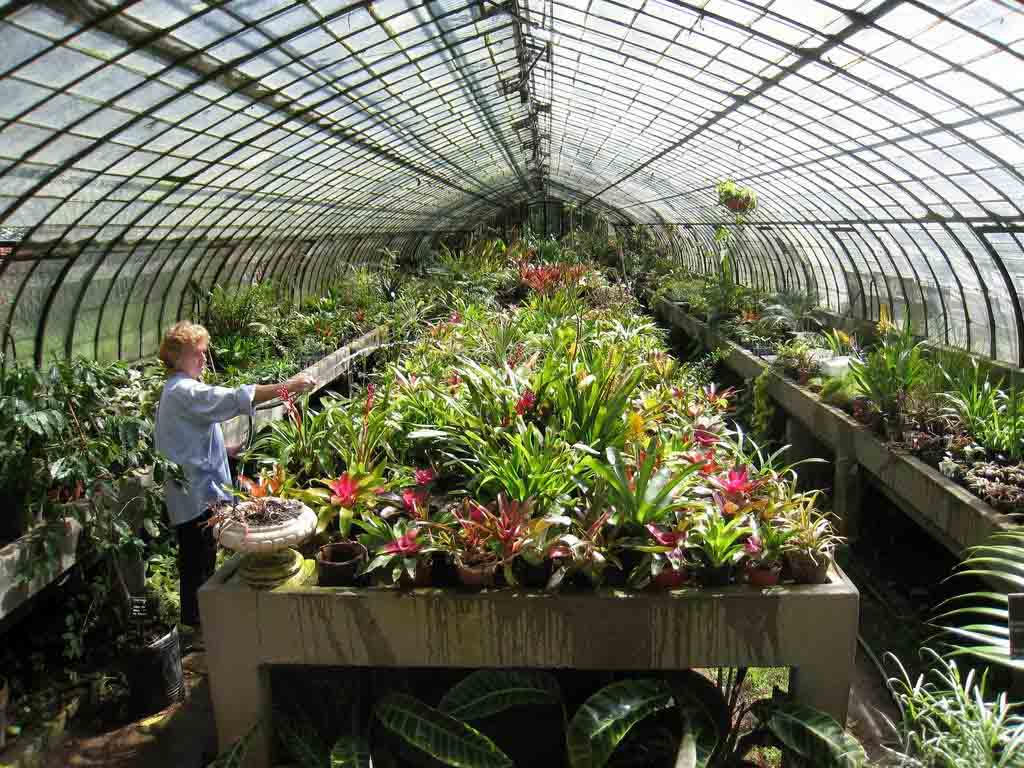 Architect Charles Thays created the Buenos Aires Botanical Garden in 1891. Even today, it is a famous tourist attraction, with its dense foliage, meandering walkways, marble statues and Art Nouveau greenhouses. It's not just a botanical garden, the place is a creative composition where art, science and nature come together to create a harmonious and yet educational space.
10. Perinaya Royal Botanical Gardens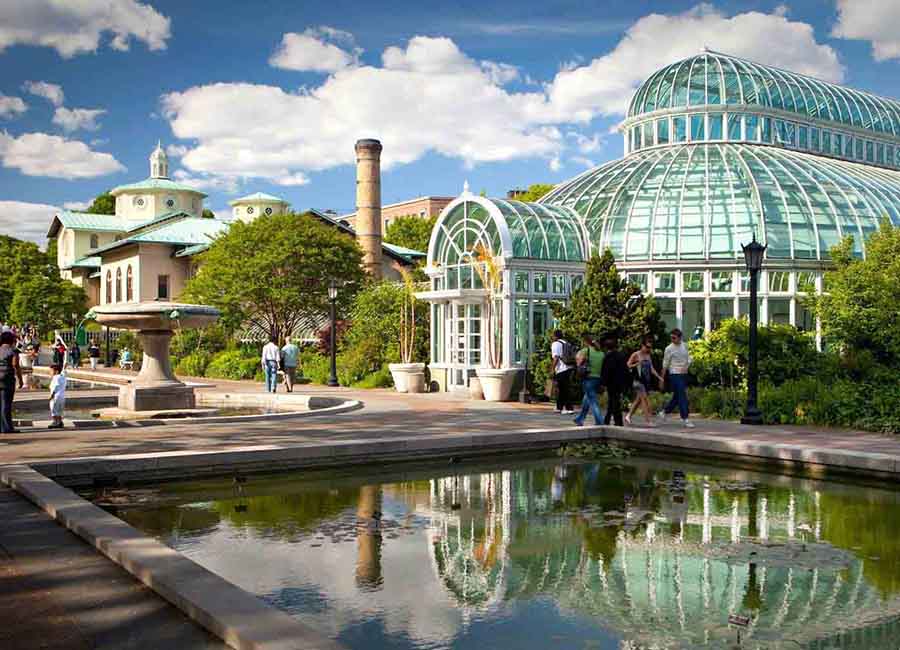 This exceptionally lush, well-organized botanical garden has a collection of fragrant medicinal plants, and many exotic trees such as the 130-foot tall Giant Bamboo of Burma. There's a Javan fig tree as well, with tangled labyrinths created by the root system. The Avenue of royal palms makes a lovely centerpiece to the gardens, which is otherwise very well laid out and a delight to walk through.
11. Singapore Botanic Gardens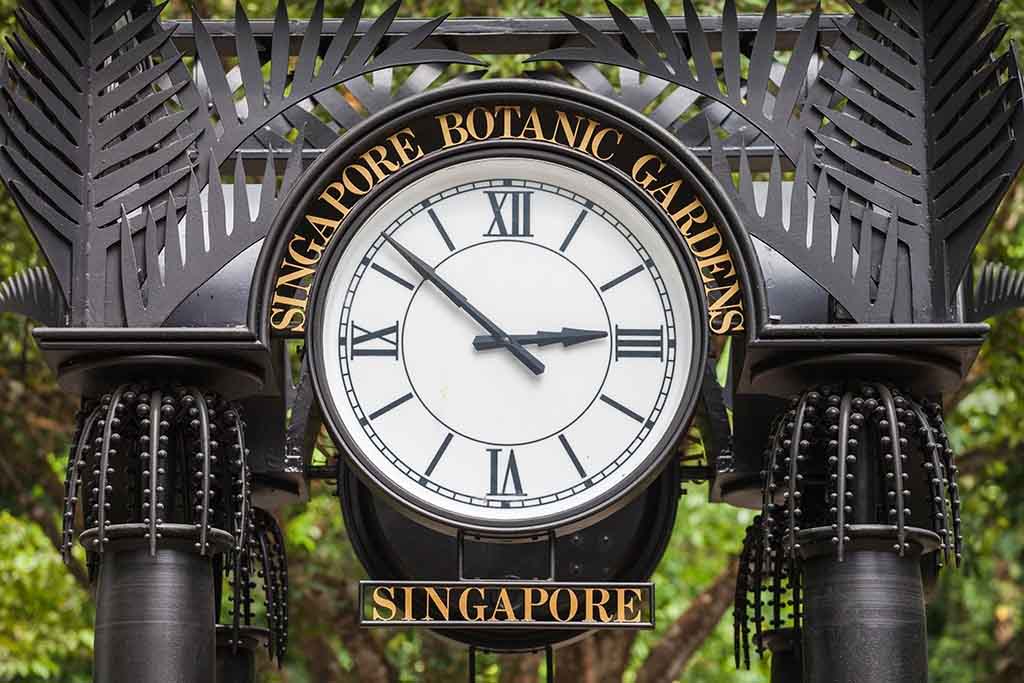 The Singapore Botanic Gardens was officially opened in 1859, and is today a UNESCO World Heritage Site. It's quite likely the biggest botanical garden in the world as well, with its enormous acreage, soaring tropical rain forests and many lovely lakes. Plus, there's an enormous rare orchid garden, which is organized into four zones, based on the color alone!
12. Kirstenbosch National Botanical Garden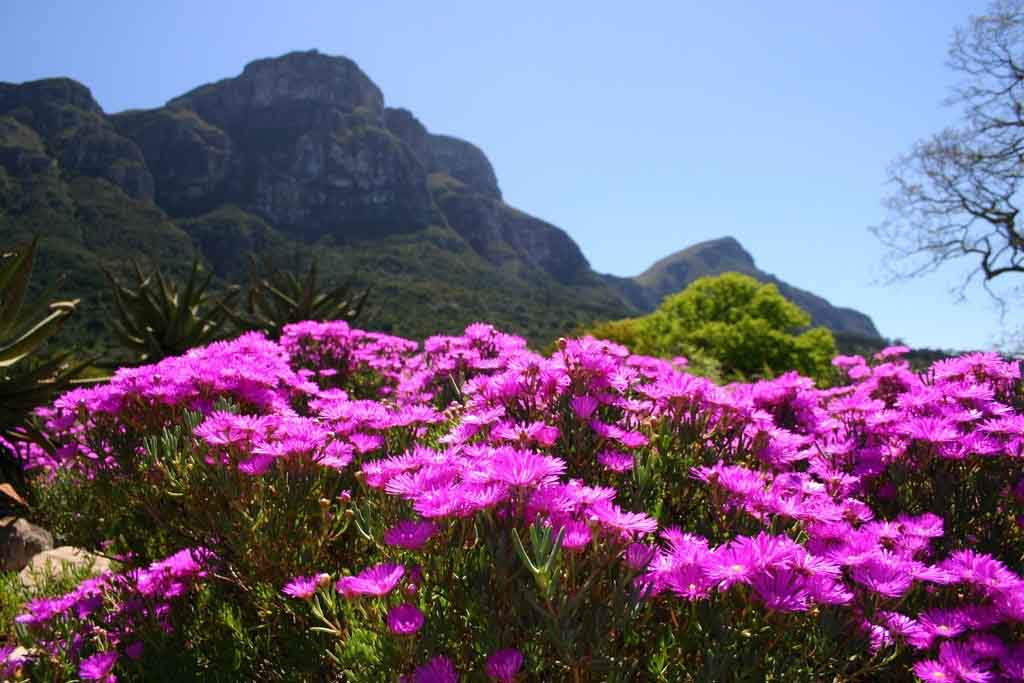 The incredibly beautiful Kirstenbosch Botanical Gardens contains almost every specimen of Africa's diverse flora. The gardens are laid out impeccably, and it's very easy to find one's way to the various areas. For added interest, there's a 40-foot-high tree canopy called the Boomslang, which twists and turns over the dense foliage, the trees and the flowering plants. This is one of the famous botanical gardens in the world.
Conclusion
A botanical garden says a lot about the people; it says that the people care to preserve rare plants and want others to know and enjoy unique flora. Each tree, plant and flowering shrub is meticulously labeled to help educate people as to their nature and purpose. Wandering through beautiful botanical gardens in different destinations is a traveler's special delight.